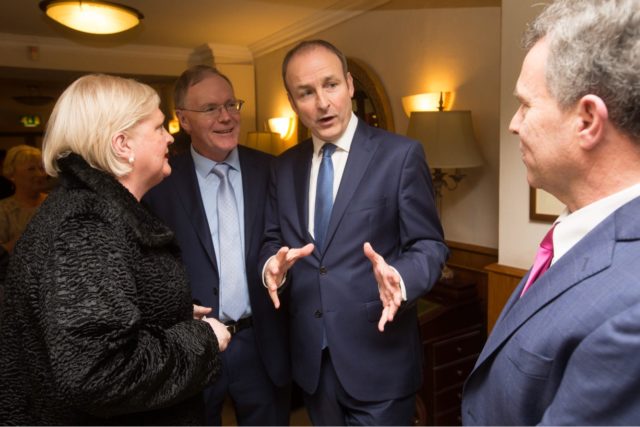 Fianna Fail leader Michael Martin says that the party will more than likely run two Laois candidates in the next General Election.
Speaking to LaoisToday in Portlaoise last week, Mr Martin said that they are looking closely at what to do in Laois-Offaly – and that sitting Laois Fianna Fail TD Sean Fleming is encouraging them to put two candidates forward in both Laois and Offaly.
"It's Sean's preference that we run two candidates in Laois," said Mr Martin when we spoke to him outside O'Moore Park after he had watched Nemo Rangers beat Slaughtneil of Derry in the All Ireland club football semi-final. His son Michael Aodh is the Nemo Rangers goalkeeper.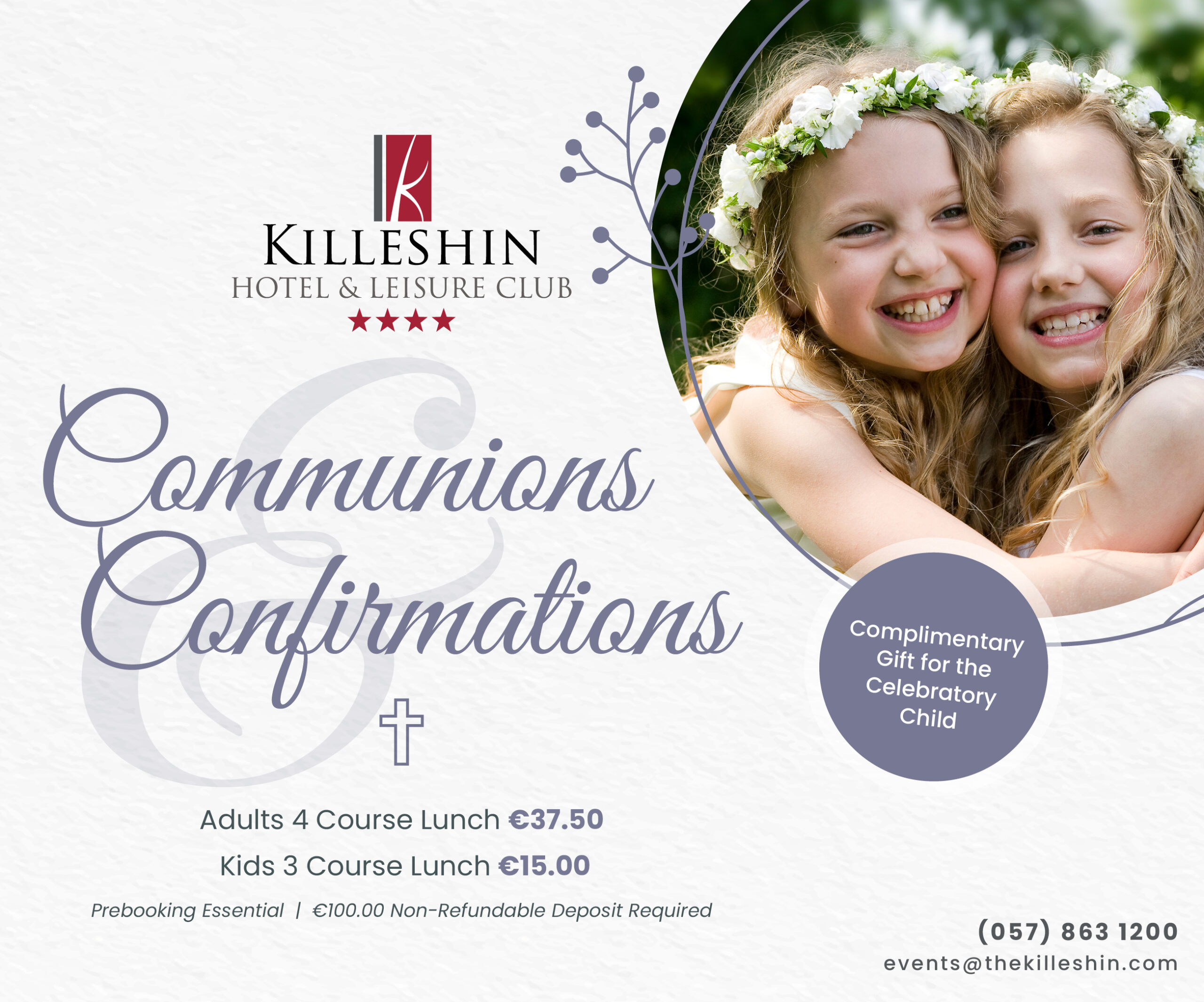 "We're looking closely at what we're going to do in Laois and in Offaly and we'll be looking to get candidates to run alongside our sitting TDs."
Fianna Fail have held 30 of their 40 selection conventions around the country – but have yet to convene in Laois and Offaly.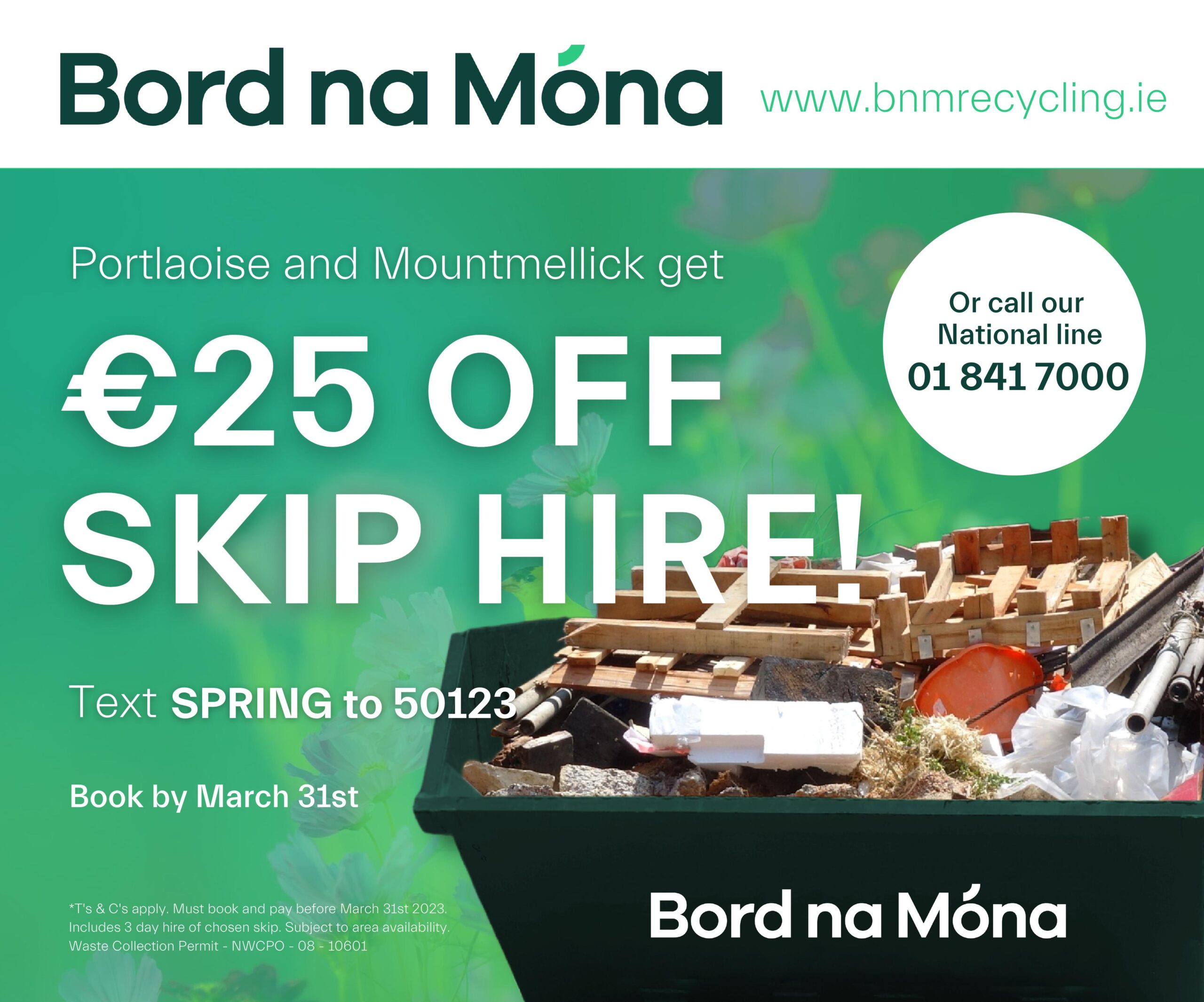 In the 2016 election, Laois and Offaly were separate constituencies for the first time following the re-drawing of the electoral boundaries.
But they will be back together again at the next election – whenever that may be – albeit without over 10,000 Laois voters from Portarlington, Killenard and Ballybrittas who have now been incorporated into the new South Kildare four-seater consitituence.
Deputy Fleming has re-iterated Michael Martin's views and says that Fianna Fail must have two candidates in both Laois and Offaly if they are to have a chance of winning three seats.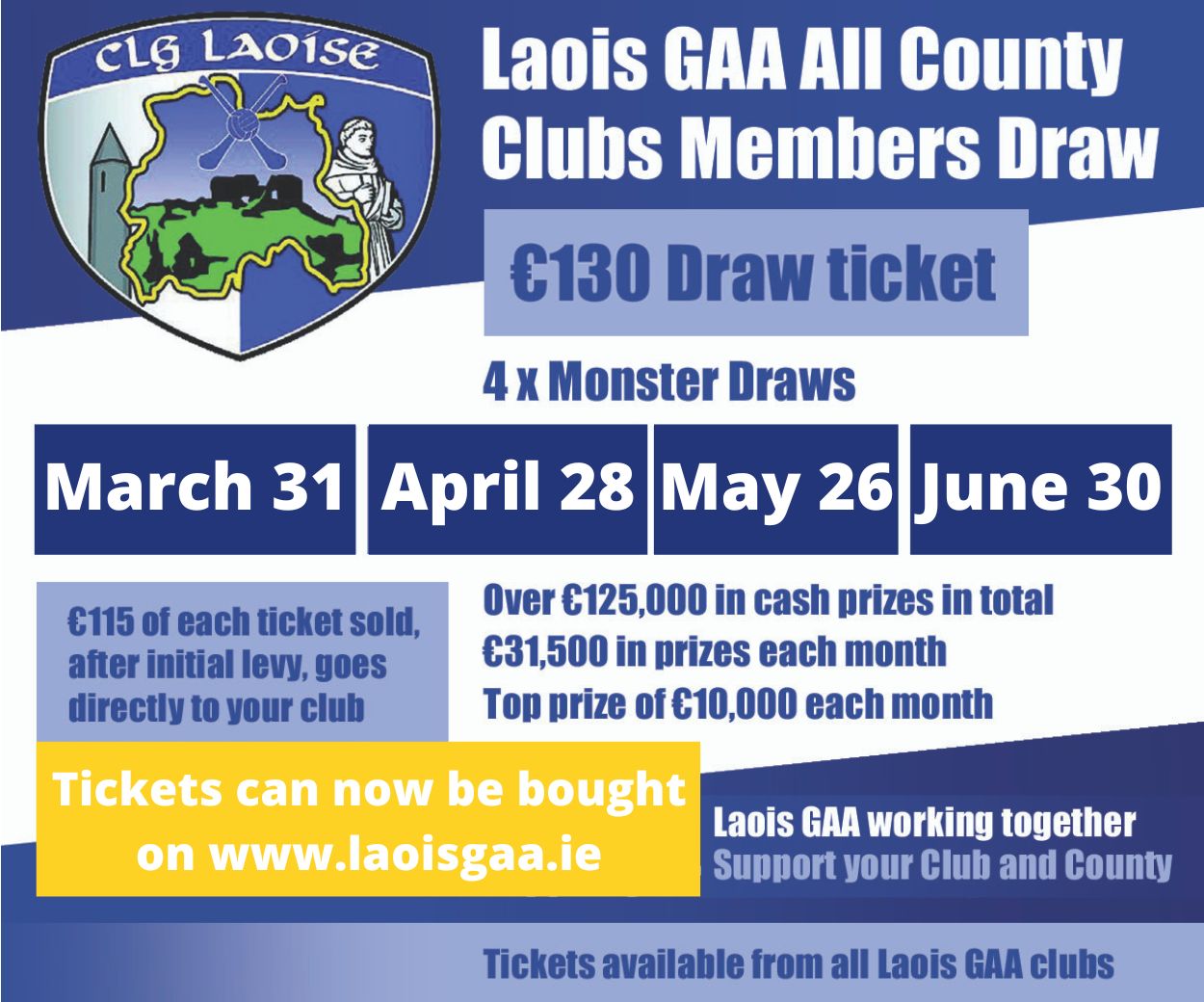 "As a party we are well on our way to planning for the next election with conventions held in 30 of the 40 constituencies.
"But we're now only commencing our discussions in Laois. Laois-Offaly is after undergoing the most significant boundary change but based on the result of the last election and when you take out the Laois voters that have gone to Kildare and the Tipperary voters that are now gone from Offaly, we got 59% of the vote in 2016.
"That gives us a great starting point to challenge for three seats. But we have never won three seats in Laois-Offaly without running four candidates. By having two candidates in both counties it keeps both counties competitive.
"Laois-Offaly is unique in that it's the only constituency with two counties of almost equal size – it's not like Carlow-Kilkenny or Cavan-Monaghan or Sligo-Leitrim where one county is far bigger than the other.
"Another point that has been overlooked is that in the last election, Laois only had a turnout of 59% which was way before the national average. It wasn't seen as a competitive constituency and it resulted in almost 5,000 fewer people voting.
"If we have four candidates it keeps us in the fight to win a third seat."
Deputy Fleming says "they haven't even gone there yet" in terms of identifying who their second candidate in Laois might be. In the 2016 election, the Portlaoise-based Cllr Fitzgerald was chosen by the party to run in Laois, but later withdrew, meaning Fleming was the only name on the Fianna Fail ticket.
In 2011, with the party at an all time low they ran only ran three – Fleming and John Moloney in Laois and Barry Cowen in Offaly – for the first time in over half a century.
In the ten elections in the 30-year period from 1977 to 2007, they ran four candidates – winning three seats on each occasion.
The likelihood is that the Laois-Offaly selection convention will be held before the summer.
Fianna Fail recently held their convention in South Kildare where sitting TD Fiona O'Loughlin from Rathangan saw off the challenge of Cllr Suzanne Doyle. Deputy Sean O Fearghail is automatically re-elected as he is the current Ceann Comhairle.
The other current sitting TD in South Kildare is Fine Gael's Martin Heydon. Mark Wall will contest the election for Labour.
Fine Gael and Sinn Fein both held their conventions in Laois before Christmas – when an election seemed to be on the cards. But because those conventions were held prior to the Laois-Offaly constituency coming into legislation, they will also be holding further selection conventions.
SEE ALSO – Flanagan selected to contest General Election in Laois once again