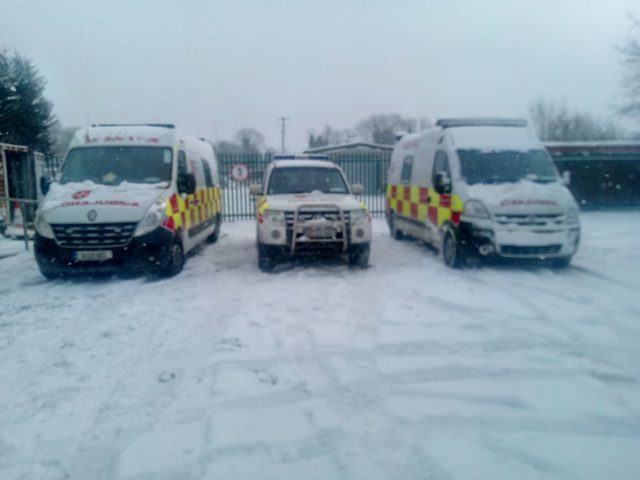 After the worst snow storm the country has experienced in decades subsides, the Portlaoise unit of The Order of Malta has been officially stood down by the Joint Voluntary Command Center (JVCC).
"Over the past few days we have worked tirelessly along with other voluntary organizations to assist our colleges in the National Ambulance Service and HSE with patient transfers and public health nurse transport," said Kieran Bradley, the assistant cadet leader from the Portlaoise unit.
"As our involvement with the VES (Voluntary Emergency Services) and JVCC (Joint Voluntary Command And Control Centre) severe weather cover draws to an end for us in the Order of Malta Portlaoise Unit.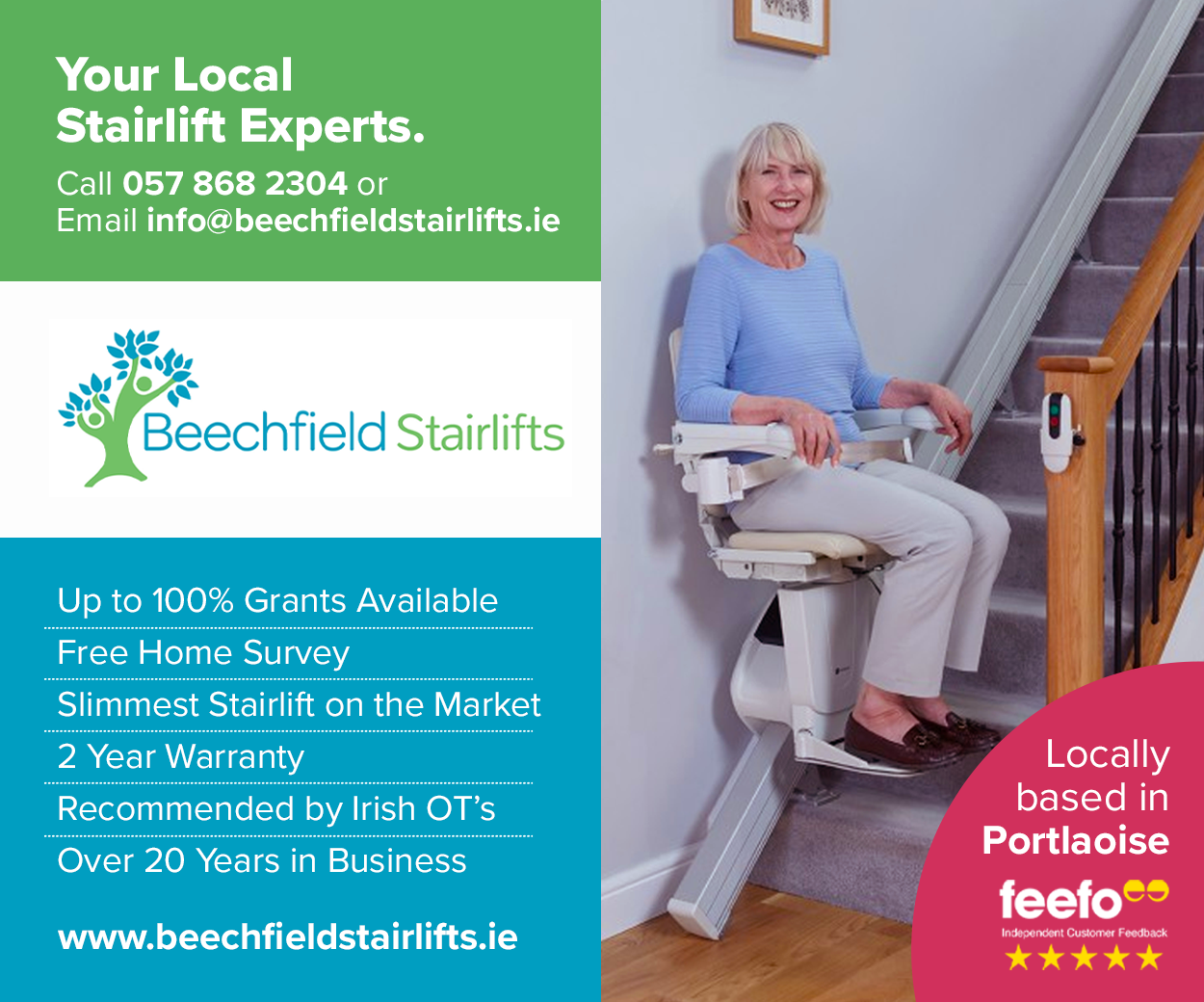 "The breakdown of our units involvement is follows:
"From 8am on Wednesday, February 28, to Monday, March 5, when we were officially stood down by JVCC at 6pm.  During this time we provided two road ambulance cover along with a 24hr 4×4 ambulance cover.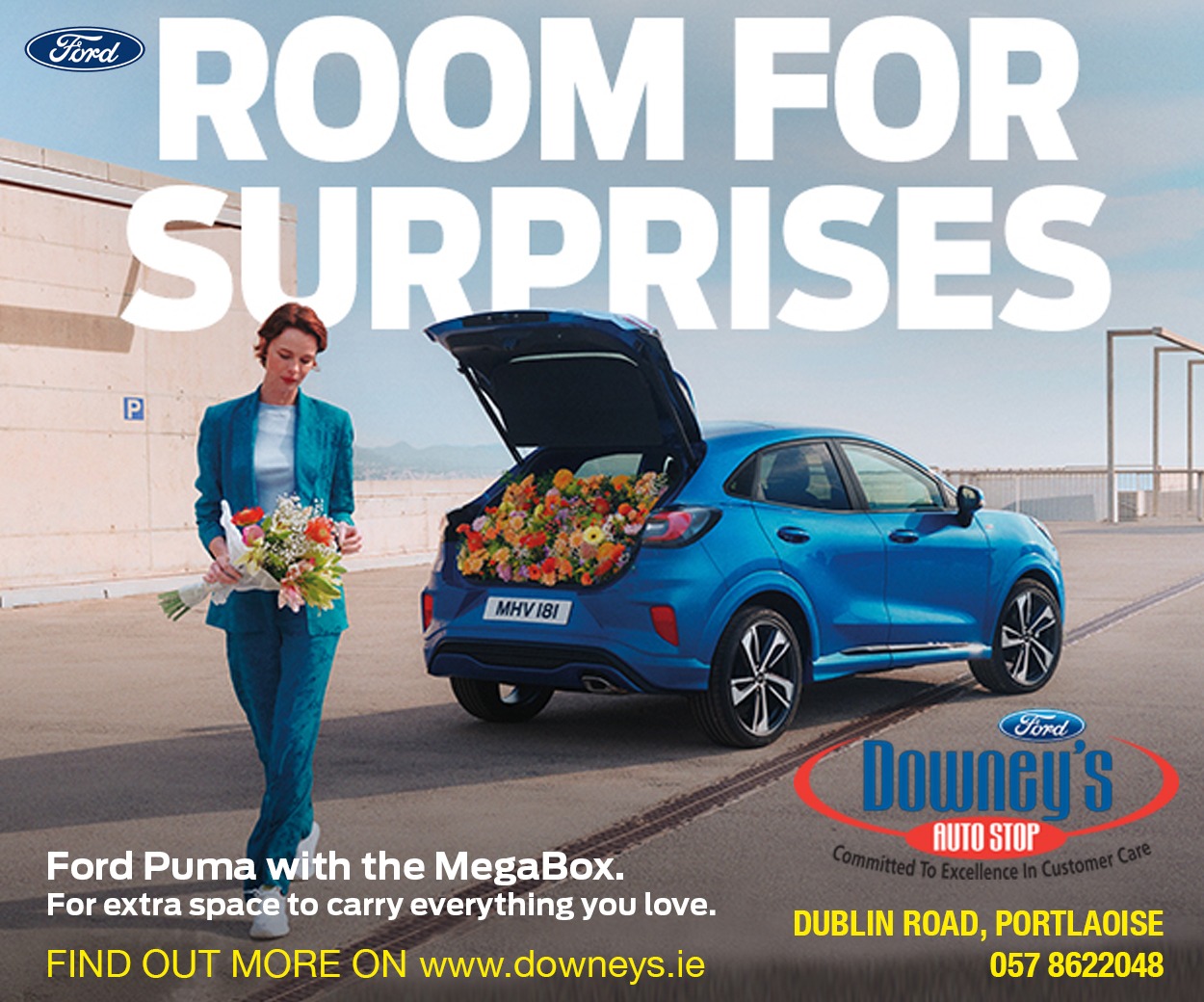 1,656 Kilometres covered
382 Person Hours
6 Blood Transportation Runs between Midlands Hospitals
6 Inter Hospital/Discharge from Hospital Runs
1 Hoax Call
6 Transfers Cancelled at source
2 AS1 Calls for our NAS Colleagues (Emergency Calls)
1 AS1 Call for our NAS Colleagues (Emergency Calls)
11 Very Dedicated Members on Standby
Three Vehicles
1 Public Health Nurse Transport around Killenard
A lot of Community Care Runs visiting the Elderly and collecting supplies for them
Jump starting and assisting vehicles out of snow banks and drifts.
"A sincere thanks to all of the other Voluntary and Statutory organisations who worked together to ensure that members of the public and patients were attend to."
SEE ALSO – New company aiming to create up to 70 new jobs in Portarlington