The Jacks are back,
The Jacks are back,
Let the Railway End go barmy,
'Cause Hill 16
Has Never Seen
The likes of Heffo's Army.
(1970s Dublin football fans chant reflecting their remarkable success under manager Kevin Heffernan)
When we were growing up, playing sport wasn't compulsory, you just had to do it, whether you liked it or not. We were good sports and just got on with it, like it or not and anyway the alternative was to be assigned 'jobs' that weren't that appealing anyway.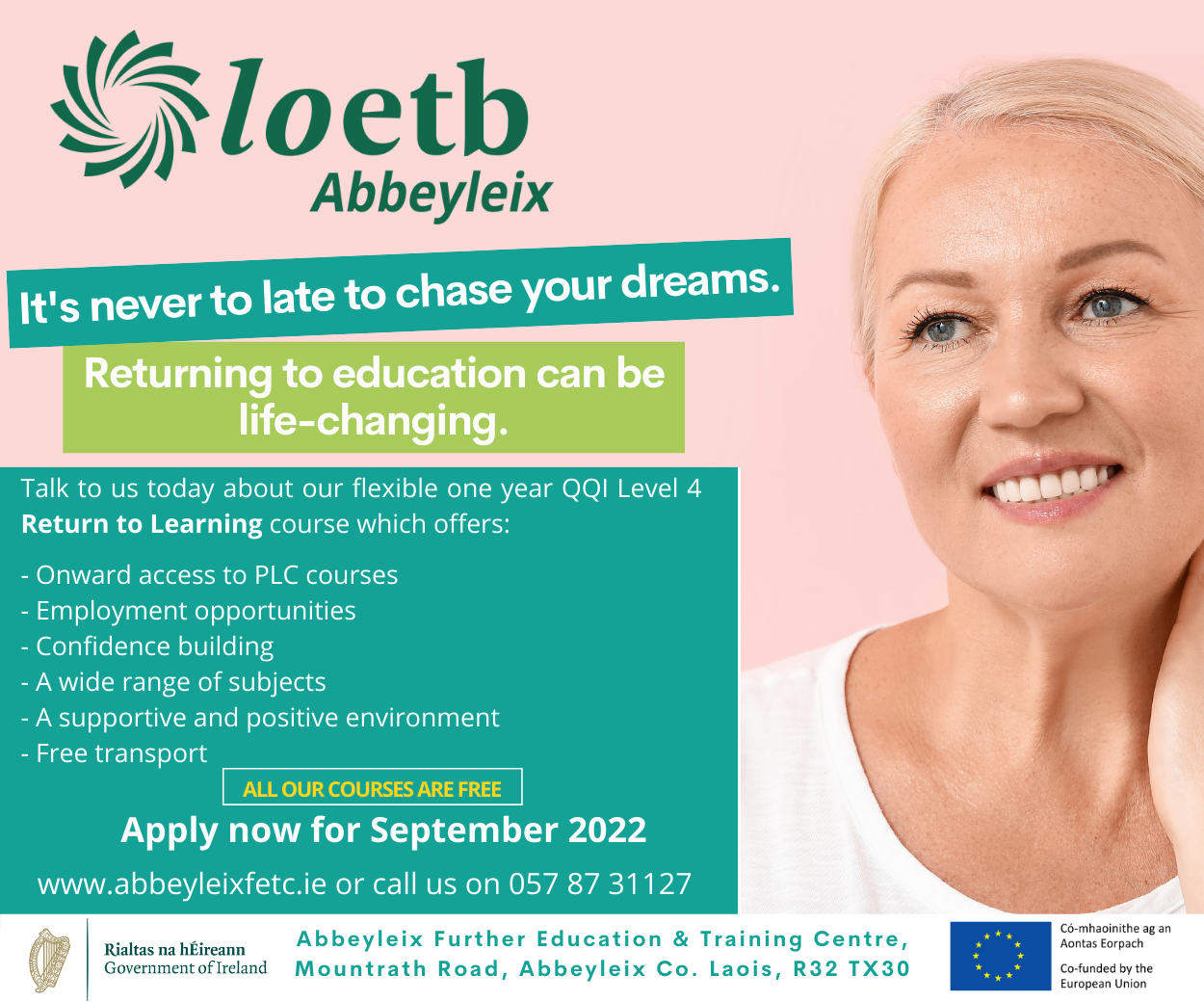 It resulted in situations where I ended up playing on the same hurling team as my father Paddy and two younger brothers Jimmy and Paul, alongside our school principal Noel Maher and the Sergeant, Christy O'Halloran and Gerry Brereton.
Playing Junior B hurling for Ros Glas against Coill Dubh was a blood sport. You were taking your life in your hands but it was reassuring to know that Noel Maher and the Sergeant were nearby.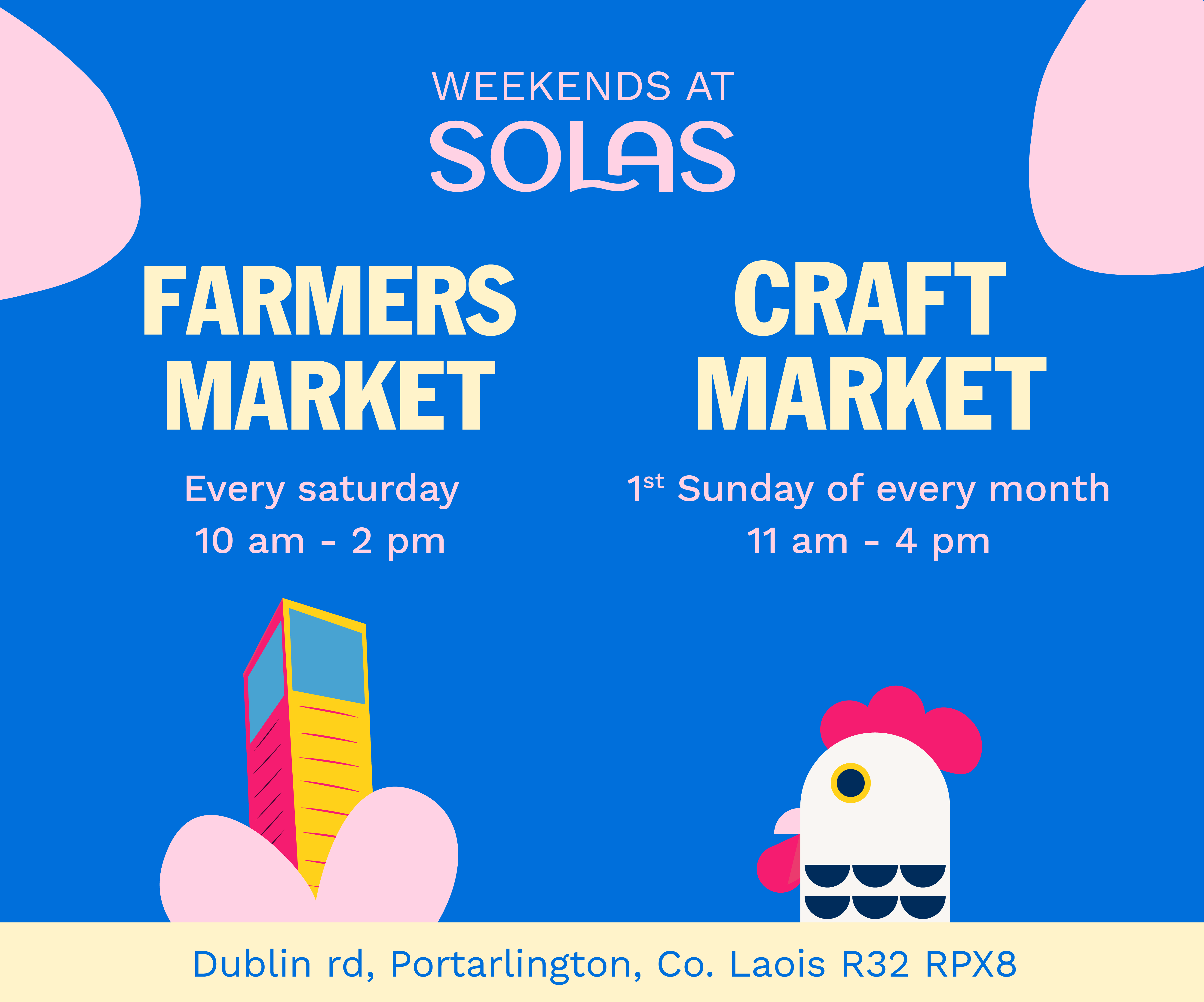 Feigning injury was frowned upon; dodging the draft next nigh impossible as any stray young lad walking down St Evin's Park on a summer's evening was likely to be bundled in to the back of a car whose boot was full of a Net Nitrate bags of hurleys and freshly washed red and white jerseys, one of which had your name on it, like it or not.
The score wasn't that important, surviving to the end of the match was the main objective so as you could get to enjoy a bag of chips doused in salt and vinegar from Mick O'Dwyer's chipper on the way home.
Hurling anyway was sort of regarded as a foreign sport in the area, introduced by blow-ins to a parish more renowned for its five football clubs – Ellistown, Kildangan, Nurney, Ballykelly and Monasterevin – a rivalry perhaps worth returning to on another occasion.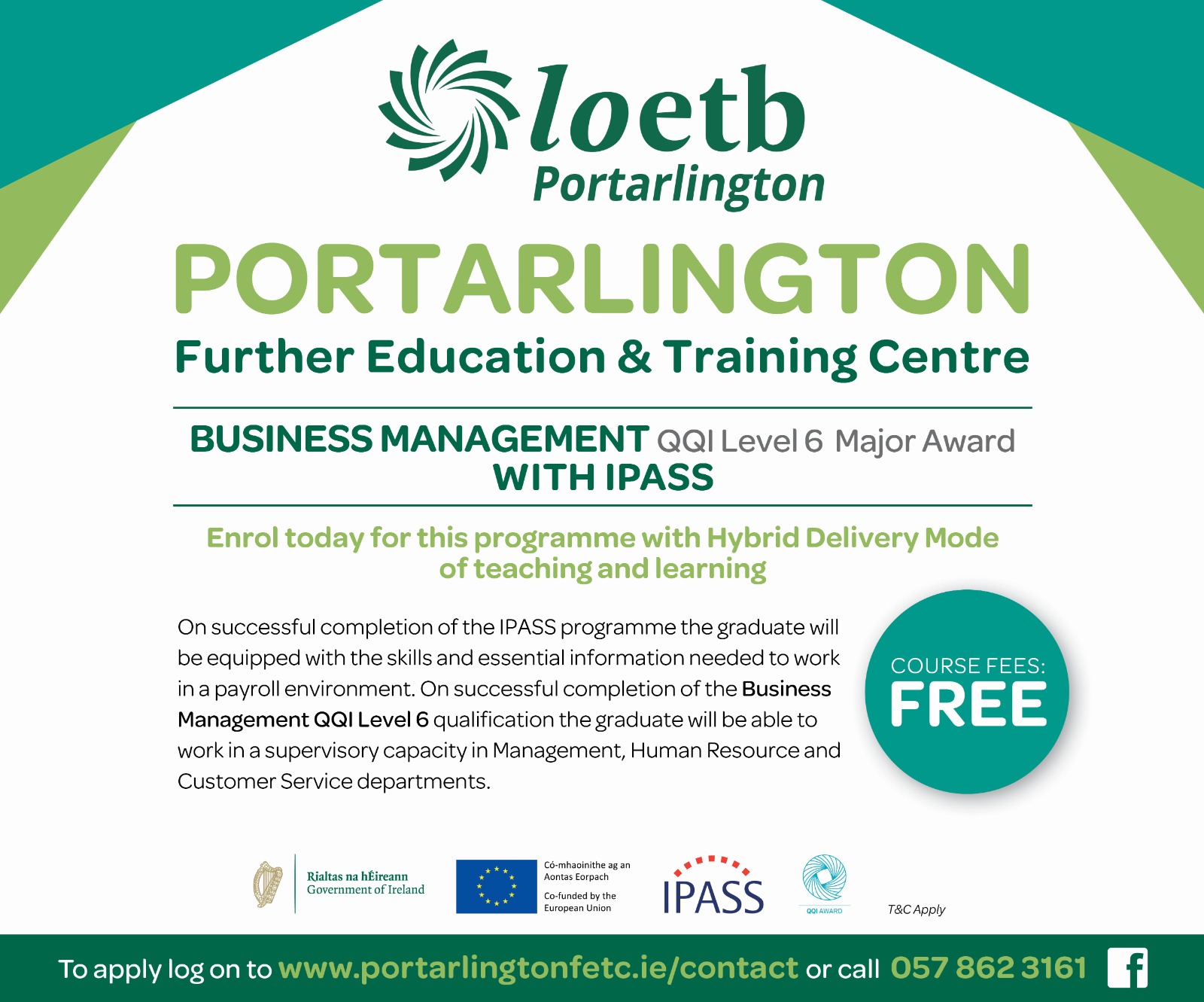 This was sport as it should be with the page taken straight out of the Christian Brothers playbook. It was a version of the latter day theory of 'what doesn't kill you, makes you stronger.'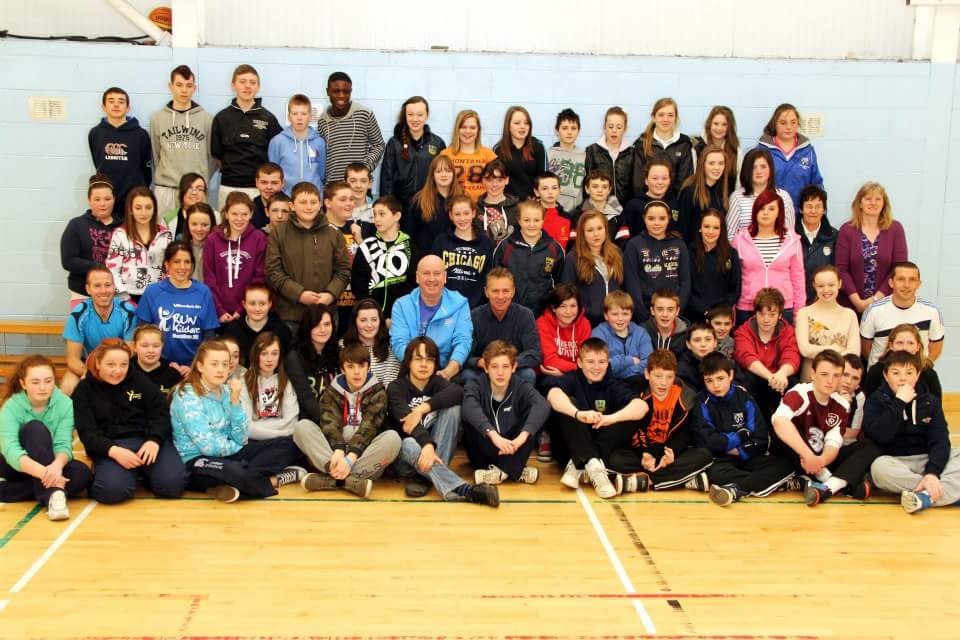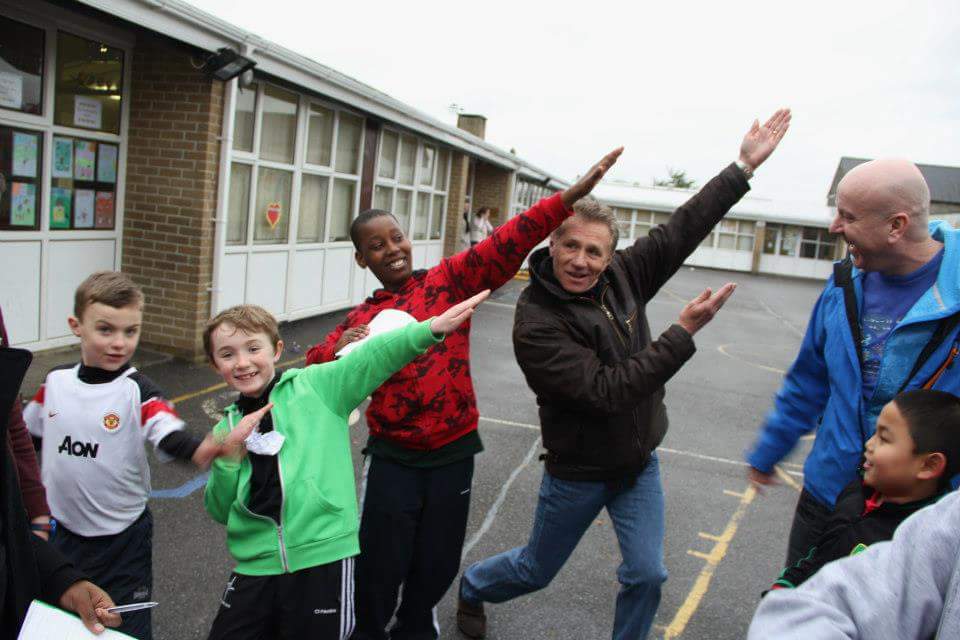 Likewise PE wasn't compulsory, there was just no way out of it. No such thing as notes from your parents back then. No such thing as branded track suits and fancy runners either. You did PE in the school yard at break time in your school clothes. Never mind that you were sweating like a pig on returning to class. The worldview that what didn't kill you makes you stronger was born and sure you would have a bath on Saturday night, whether you needed one or not.
Mens sana in Corpore sano went the Latin inscription on the cover of our copy books – a healthy mind in a healthy body.
'Inhale', 'Outhale' as a famous Edenderry coach used to drill his charges before he ran them to death with laps around the pitch. This was the Christian Brothers School of sport. Out in the field everyone. Throw in the ball and let the best man win. The only time the whistle blew is when the game was over and classes resumed.
The free-for-all-football match a distraction from a horse-chestnut fight with the ammo collected from the tall trees up in the corner of the field behind the goal posts. Guts and gumption more important than high-fielding in this high stakes lunch break with one day All-Ireland winner Shay Fahy no match in those days for the likes of Gunner Earley or Spike Mc Cormack in the Brother's field.
Everything is so much more civilised now. You can get a note to avoid all that blood, sweat and tears.
We are all still great sports. Especially politicians. No one loves sport more than a politician.
It is not only important to be at the match, but to be seen at the match, preferably in the winning dressing room. Better still bedecked in the team colours on an open top bus with the winning team brandishing the cup; or on the back of a truck for the homecoming, basking in the shared public adulation for the all-conquering heroes.
Charlie Haughey once made a dash in the Government jet to Paris to share the podium with a somewhat bemused Stephen Roche when he won the Tour de France in 1987, the year he became the second man ever to win the triple crown of cycling's elite events.
While Charlie may have ridden the odd bike in his day no one, including Roche, had him pegged for a cycling fan, but Charlie like no other knew that we are a nation of sports mad fanatics, continually punching above our weight and relishing in the underdog tag, knowing that one day our day will come and we will all get to ride on board that open top bus and write ballads about it. Charlie stood on the podium beside a garlanded and bewildered Roche in a photo that would make every front page in the country on Monday morning. The money shot. Political porn.
Hears to you, Hears to you, Hears to you
Me Willy lad
You brought the cup to Offaly
And we are mighty glad
The Offaly homage to Walsh Island's Willy Bryan, the legendary captain of their first All-Ireland football winning team in 1971. As long suffering Laois men, some songs are harder to listen to than others. But we remain great sports. One day, our day will come and the Taoiseach will clamour aboard our open top bus. There isn't a photo in the world of the presentation of the Sam Maguire or Liam Mc Carthy Cups in Croke Park that does not have a Taoiseach somewhere in the frame.
Politicians are sweet on sport alright. Mens sana in Corpore sano.
For the five years I was in the Senate I had the good fortune of sitting beside and getting to know olympian Eamonn Coghlan, the world champion athlete. Eamon was no political animal and for the duration of the term he devoted himself to promoting the importance of PE in the overall health and wellbeing and holistic education and welfare of children. Mens sana in Corpore sano.
He spoke passionately the ABC – how agility, balance and coordination contributed to healthy self-esteem and good lifelong health. He advocated a proficiency in physical education in our teacher training colleges and a whole school approach to physical fitness.
Recognising the hit-and-miss nature of PE in our schools he pioneered 'Points-for-Life' in primary schools as an antidote to the point's race at second level. It was a simple yet brilliant idea which required buy-in from the Department of Education and cross-departmental co-operation to embed the programme into the primary curriculum.
Despite lots of lip service, pious praise and positive cross-party approval for the proposal, seven years on nothing has happened and in truth Eamonn Coghlan was little more than a photo-opportunity, another selfie for Facebook and he might as well have been talking to the wall.
There is a direct link between the lack of proper physical education, diet and a sedentary digital-age lifestyle and the high levels of obesity being observed in our children, which will lead to chronic personal and national health issues if not addressed.
Yet the Department of Education in its wisdom, as if blissfully unaware and oblivious to the mountain of evidence staring them in the face, continue to invest millions in the building of new primary schools, without any sports facilities, gym or pitches. It's a disgrace at a time that consecutive governments and ministers pay lip service to tackling the problem of obesity and related, mental health and wellbeing issues.
In Portlaoise the parish and parents had to fork out €200,000 to provide all-weather pitches at the new Summerhill primary schools' campus. The neighbouring troika of primary schools of Educate Together, Gaelscoil and Maryborough NS are continuing to fundraise with the help of parents and local clubs to provide a shared pitch for children.
They have a fundraiser this Saturday night in The Office, Portlaoise featuring Transmitter, (which is well worth your support if you are out and about). Fair play to the schools and the parents for getting stuck in to the task, but in truth, it's a disgrace that they have to do so.
Building schools without proper indoor sports and all-weather pitch facilities in this day and age is the same as providing a school without desks, computers or teachers. It's just plain dumb, penny wise and pound foolish. Many schools and communities don't have the means or capacity to raise the funds for such facilities themselves, and must go without.
Young children need to be active, burn off their energy, let off a bit of steam, make friends, learn lessons and life skills from the ups and downs of sports.
The Community Games and the Cuman na mBunscoil, when engaged at their best, represent all that is good about sport for young people and the valuable principle that it's the taking part that counts. But we need non competitive sports participation and PE embedded as a cornerstone of our everyday school curriculum as the norm.
No new school should be built without proper facilities to accommodate this policy objective and existing schools retrofitted where required.
There is a solution. The sugar tax just introduced on soft drinks should be ring-fenced and directed towards funding such facilities, starting in all primary schools.
Politicians are great sports and it's time they sweetened the deal and put the money where their mouths are and properly resource PE in all our schools.
Then we can get back to Mens Sana in Corpore sano. You can get a photo of that if you like and even call it progress.
SEE ALSO – Wired with Whelan: Snow Patrol in the GAA, Skid Row at the 'Mental' and the night the Bay City Rollers 'played' St Mary's