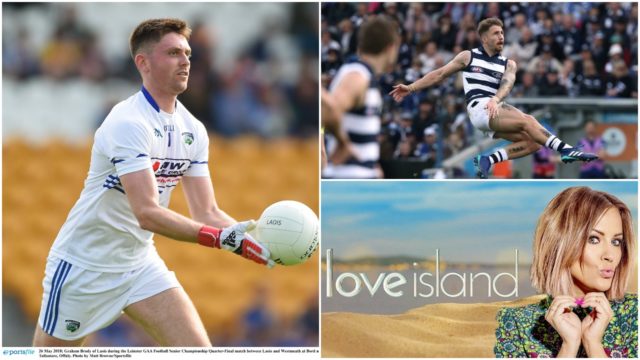 Laois Twitter really outperformed itself this week, and we have all the best and brightest Tweets coming to you in our weekly round-up.
Admittedly, most of the Tweets are football-orientated, but after Laois's won the Leinster semi-final last weekend – that was what all our Twitter feeds were consumed by.
Here's our Tweets of the Week.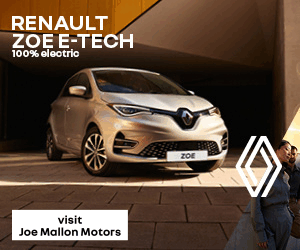 ---
Graham Brody with the Delaney Cup this time two weeks https://t.co/bwX116PYGQ

— Paul Cotter (@pcotts6) June 12, 2018
Omg imagine a Laois version of Love Island? Now that would be quality tv ??

— Cathal O'Sullivan (@mista_osullivan) June 12, 2018
Laois v Dublin final. You heard it here first ? pic.twitter.com/TOISGIQg5w

— Robbie Cannon (@RobbieCannon) October 19, 2017
The Laois S&C had faith long before there was ever any talk of a Leinster final
---
Great to see the captain smiling after 25 stitches, a double skull fracture and concussion. As brave as they come Steven Attride pic.twitter.com/JU5QBwXtPA

— Jack Nolan Locksmith (@NolanInfo) June 11, 2018
The Laois captain's heroics certainly made an impression on Twitter
---
Colm O'Rourke once said that God sent Stephen Cluxton to the earth to revolutionise the goalkeeping position – Graham Brody responded saying he doesn't remember sending anybody

— Turk (@TurkeyMac4) June 12, 2018
Avid Graham Brody fans are taking up our Twitter feed this week!
---
Evan O'Carroll, who sadly lost his dad this week, kicks the last point as Laois reach the Leinster Final. Lovely moment

— Will O'Callaghan (@willocallaghan) June 10, 2018
---
The most Laoie thing ever is the fact our only chant is LAOIS LAOIS LAOIS LAOIS LAOIS over and over until someone passes out

— Sey (@Seylaviee) June 10, 2018
Beautiful in its own way
---
Great idea from teachers & staff at our Kiladooley National School – Active Homework! Active Kids! ☀????☀???? pic.twitter.com/psdhrjLT03

— Borris Kilcotton Gaa (@BorrisKilcotton) June 6, 2018
Sounds like an idea every school could get behind
---
Underperformed today as a team!! Good luck to @CLGLaois
Wishing Stevie Attride a speedy recovery!! Class from Evan O Carroll also!! Fair play ?

— Seán Gannon (@CannonGannon9) June 10, 2018
Not a tweet from a Laois native but a touch of class from Carlow player Seán Gannon
---
What a pic @zach2e https://t.co/pFHLNE3VUJ

— Colm Parkinson (@Woolberto) June 9, 2018
---
Bring the good stick lad pic.twitter.com/uWrNM5ODxH

— Tomás Doyle (@TomasDoyle1) June 11, 2018
Out to bate Carlow!
SEE ALSO – Timahoe is set for a jam-packed family fun day this weekend