A total of 76 properties changed hands in Laois in July, continuing a busy trend on the property front in the county.
Once again two houses broke the €500,000 mark with a property in Mount Henry Drive in Killenard making €510,000 and a Spire Hill in Portarlington selling for €500,000.
The 2,600 square foot, four-bedroom home in Mount Henry Drive was the former show house of the 5 star Heritage Golf and Spa Resort.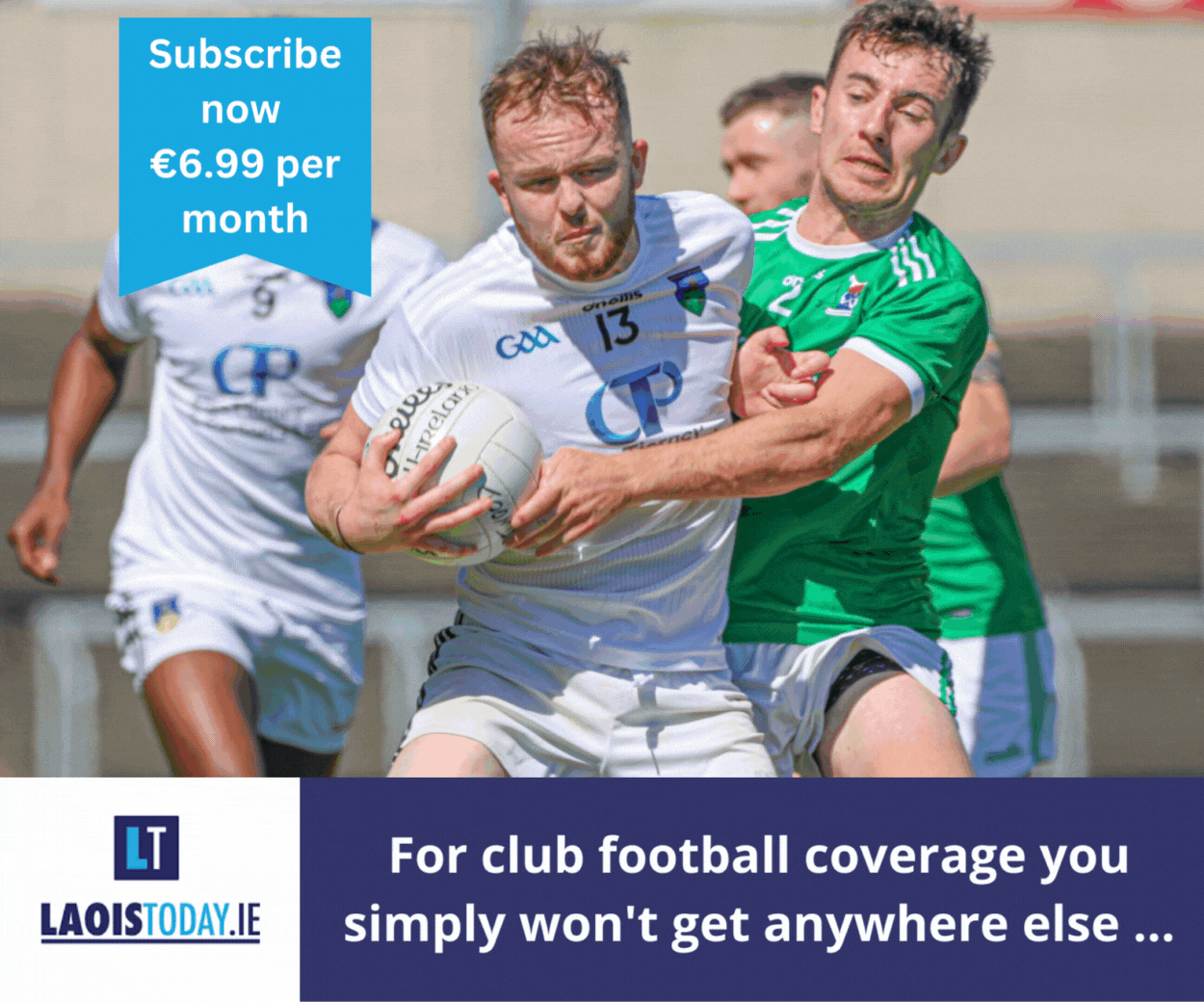 It was initially reported that the Spire Hill property sold for €580,000 at public auction though the figure recorded in the Property Price Register is €500,000.
The most expensive property to sell in Laois this year was in Castletown for €590,000 in June.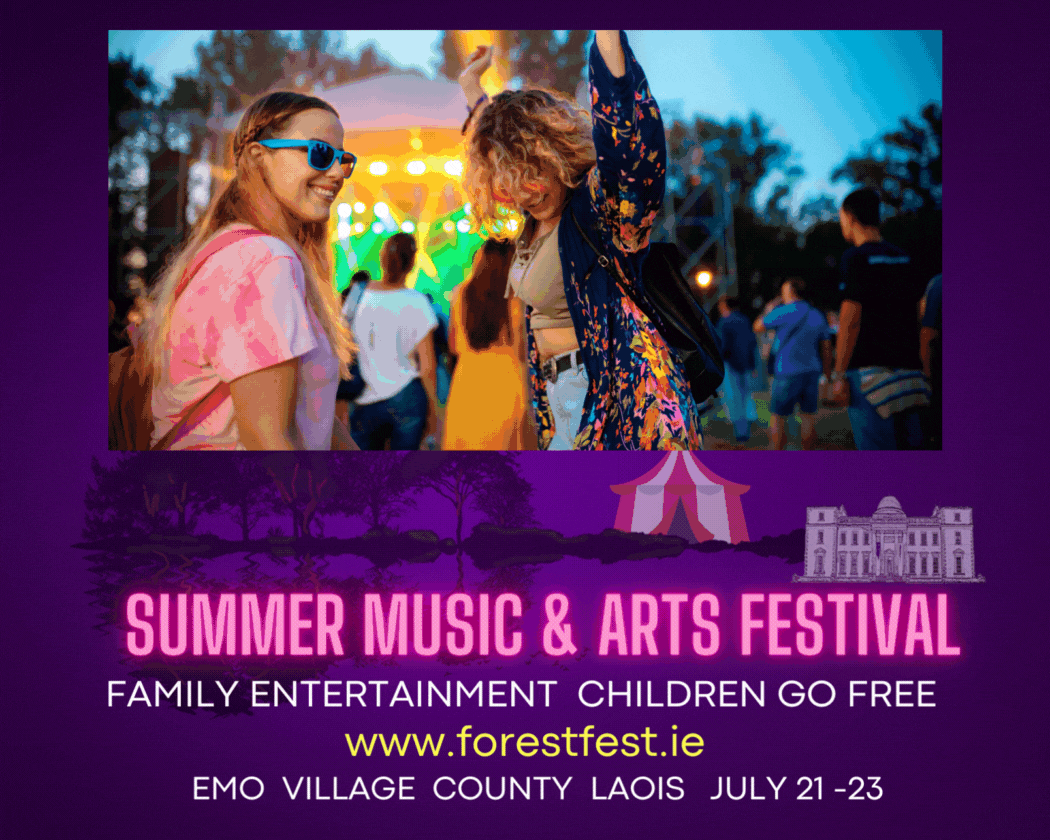 A house in Hollymount, which is near Graiguecullen on the Carlow border, sold for €400,000. In total, five properties broke €300,000 in Laois in July, compared to 10 in June.
At the other end of the market, the cheapest house sold was for €70,000 in Maganey. There was also a bulk sale of apartments in Corrig Glen in Portarlington and in Droimnin Retirement Village in Stradbally.
The overall figure of 76 sales compares to 86 in June though it is higher than any other month this year. Compared to July of last year, it is 12 greater than the 64 properties sold.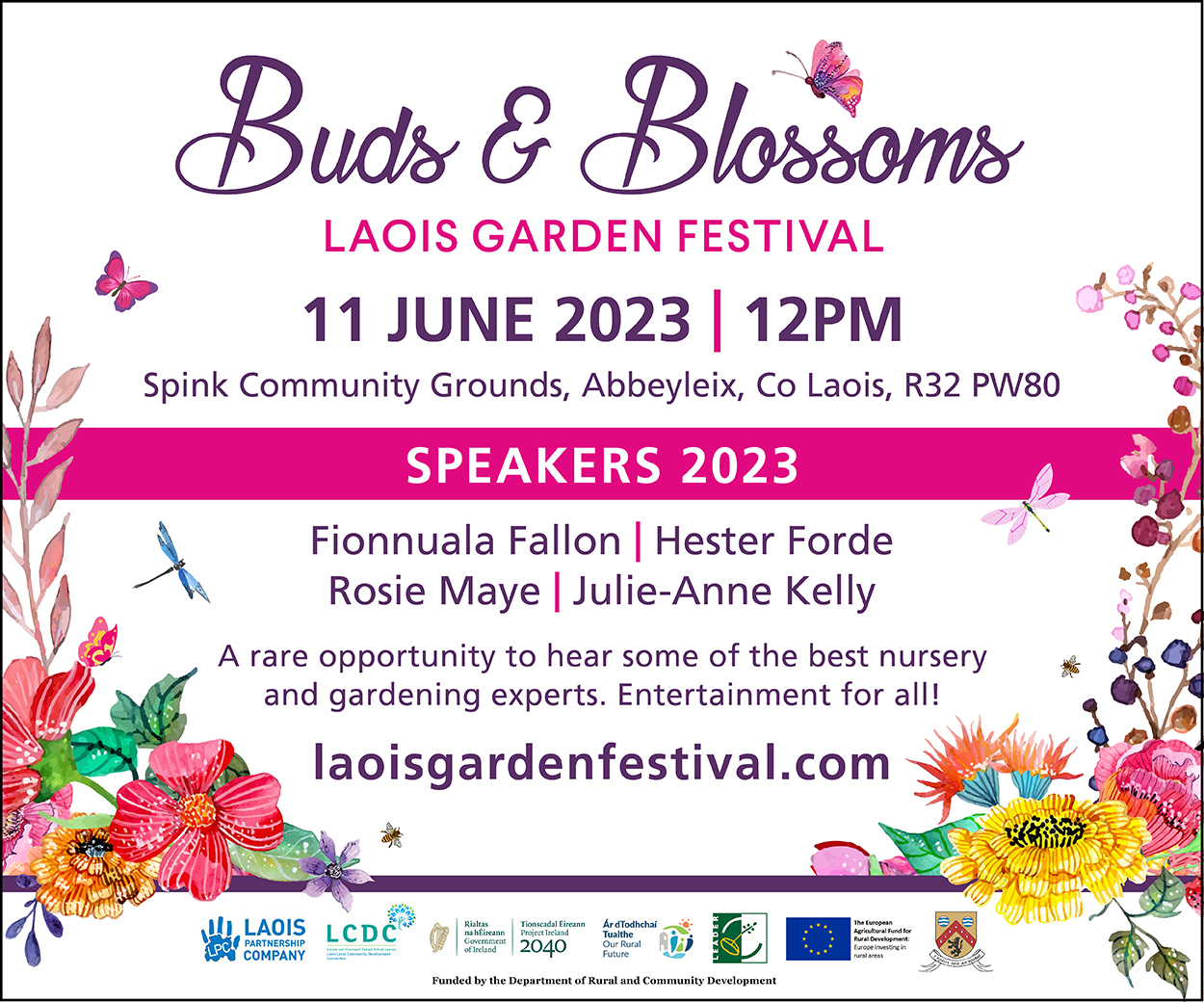 Overall in 2018 there have been 429 sales so far, compared to 375 in the first seven months of last year.
€510,000 – 1 Mount Henry Drive, Killenard, Portarlington, 04/07/2018
€500,000 – Spire Hill, Corrig, Portarlington, 26/07/2018
€400,000 – Meadows, Hollymount, Carlow, 24/07/2018
€330,000 – Riverdale, Clongrennane, Ballyhide, 05/07/2018
€295,000 – Clonagh, Ballickmoyler, Carlow, 12/07/2018
€270,000 – 11 Kilminchy Ave, Portlaoise, 31/07/2018
€270,000 – Chapel Street, Ballyroan, 06/07/2018
€257,000 – Derrycloney, Mountmellick, 04/07/2018
€255,000 – 22 De Vesci Hill, Abbeyleix, Portlaoise, 27/07/2018
€240,000 – 9 Heathfields, Portlaoise, 10/07/2018
€235,000 – Tinnakill, Portarlington, Laois, 20/07/2018
€225,000 – 104 Lake Drive, Kilminchy, Laois, 13/07/2018
€220,000 – 10 Minors Walk, Newtown, Crettyard, 24/07/2018
€220,000 – Drim, Mountrath, 09/07/2018
€217,000 – 77 Limetree Ave, Kilminchy, Laois, 13/07/2018
€204,000 – 9 The Elms, Forest Park, Portlaoise, 10/07/2018
€195,000 – 8 Lake Way Kilminchy Estate, Dublin Road, 10/07/2018
€195,000 – 31 The Poplars, Forest Park, Portlaoise, 02/07/2018
€189,430 – 232 Maryborough Village, Portlaoise, 18/07/2018
€187,000 – 43 Grenville, Dublin Road, Portlaoise, 16/07/2018
€182,000 – 38 Boughlane Way, Bellingham, Portlaoise, 16/07/2018
€180,000 – Monavea, Crettyard, Portlaoise, 17/07/2018
€179,000 – 87 Lake Drive Kilminchy, Portlaoise, 19/07/2018
€178,000 – 23 Ratheven Heights, Ratheven Estate, Portlaoise, 10/07/2018
€178,000 – Ridge Road, Portlaoise, 06/07/2018
€171,000- Apt 16 Corrig Glen, Portarlington, 25/07/2018
€171,000 – Apt 20 Corrig Glen, Portarlington, 25/07/2018
€171,000 – Apt 22 Corrig Glen, Portarlington, 25/07/2018
€171,000 – Apt 24 Corrig Glen, Portarlington, 25/07/2018
€171,000 – Apt 26 Corrig Glen, Portarlington, 25/07/2018
€171,000 – Apt 28 Corrig Glen, Portarlington, 25/07/2018
€171,000 – Apt 32 Corrig Glen, Portarlington, 25/07/2018
€171,000 – Apt 34 Corrig Glen, Portarlington, 25/07/2018
€171,000 – Apt 36 Corrig Glen, Portarlington, 25/07/2018
€171,000 – Apt 38 Corrig Glen, Portarlington, 25/07/2018
€171,000 – Apt 40 Corrig Glen, Portarlington, 25/07/2018
€171,000 – Apt 44 Corrig Glen, Portarlington, 25/07/2018
€171,000 – Apt 46 Corrig Glen, Portarlington, 25/07/2018
€170,000 – 2 Lake Crescent Kilminchy Portlaoise, 20/07/2018
€166,000 – 91 Castlegate, Station Road, Portarlington, 27/07/2018
€162,996 – 203 Maryborough Villlage, Mountrath Road, Portlaoise, 09/07/2018
€156,676.95 – 1 Cill an Oir, Graiguecullen, Carlow, 25/07/2018
€154,000 – 26 Cross of, Ballyroan, Portlaoise, 27/07/2018
€155,000 – 2 Sli na Mona, Portarlington, 24/07/2018
€155,000 – 17 Foxcroft Avenue, Portarlington, 04/07/2018
€155,000 – 16 The Grange, Portlaoise, 06/07/2018
€154,185 – 315 Maryborough Village, Mountrath, Portlaoise, 18/07/2018
€145,000 – 52 Sli na Mona, Edenderry Road, Portarlington, 09/07/2018
€140,000 – 51 Cosby Ave, Fairgreen Village, Portlaoise, 16/07/2018
€136,000 – 14 Higgins Park, Fairgreen, Portlaoise, 30/07/2018
€130,000 – 46 Dr Murphy's Place, Portlaoise,  18/07/2018
€120,044.55 – 9 Clarney Hill, Rathdowney, Laois, 25/07/2018
€120,000 – Ashbury, Clonad, Portlaoise, 11/07/2018
€116,079.29 – 31 Droimnin Retirement Village, Stradbally, 02/07/2018
€114,000 – Apt 15 Corrig Glen, Portarlington, 25/07/2018
€114,000 – Apt 23 Corrig Glen, Portarlington, 25/07/2018
€114,000 – Apt 27 Corrig Glen, Portarlington, 25/07/2018
€114,000 – Apt 37 Corrig Glen, Portarlington, 25/07/2018
€111,895 – 30 Drominin, Stradbally, 18/07/2018
€110,000 – 22 Jessop Street, Portlaoise, Laois, 19/07/2018
€109,911.89 – 32 Droimnin Retirement Village, Stradbally, 02/07/2018
€109,911.89 – 33 Droimnin Retirement Village, Stradbally, 02/07/2018
€124,008.81 – 34 Droimnin Retirement Village, Stradbally, 02/07/2018
€109,911.89 – 35 Droimnin Retirement Village, Stradbally, 02/07/2018
€116,079.29 – 36 Droimnin Retirement Village, Stradbally, 02/07/2018
€104,090.70 – 58 Na Cluainte, Portarlington, 17/07/2018
€95,000 – Apt block 1, Fielbrook Drive, Dublin Road, Portlaoise, 12/07/2018
€91,000 – 2 The Birches, Kilnacourt Woods, Portarlington, 13/07/2018
€85,000 – 17 Parnell Crescent, Knockmay, Portlaoise, 09/07/2018
€81,331.20 – 163 Crann Nua, Portarlington, Laois, 25/07/2018
€77,500 – 7 Father OConnor Crescent, Mountrath,27/07/2018
€75,000 – Stanhope St, Ballinakill, Portlaoise, 03/07/2018
€75,000 – Main Street, Castletown, Portlaoise, 13/07/2018
€75,000 – 2 Kileen Gardens, Maganey, Laois, 12/07/2018
€70,000 – 8 Kileen Gardens, Maganey, 12/07/2018
SEE ALSO – The houses that sold in June in Laois – and for what price