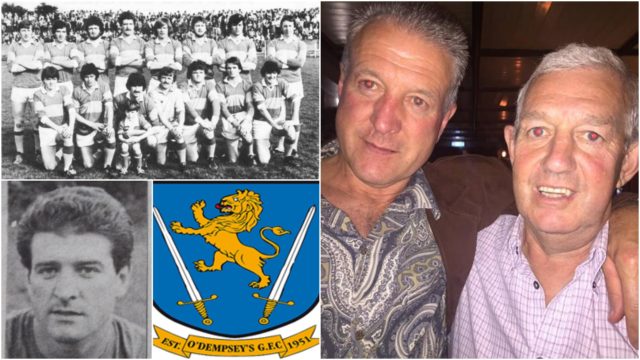 With O'Dempsey's in the Laois SFC final this Sunday for the first time in 35 years, well wishes are flooding in to the club from all corners.
The Killenard area is bedecked in their blue and gold colours – as evidenced at their 'Tea with the Team' event last Saturday morning and in the magnificent atmosphere at the local Killenard NS school when we visited on Tuesday.
Messages of support have been coming in from all over the world – and we spoke to former club player Dan Culleton who will be following the game on Sunday from Perth. We are also hearing that supporters like Philip Costello is coming home from Boston from the game and Daragh Meredith, whose brother Conor is captain, is flying home from Kuwait, where he is currently teaching.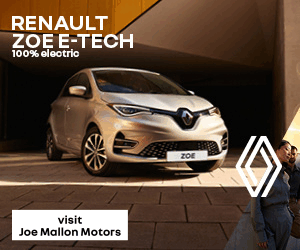 Ahead of the game, we caught up with one of O'Dempsey's greatest players of all time – John Costello. Big John, who now lives in Andalucia in Spain, has the distinction of playing with club, county, province and country. He lost a senior final with O'Dempsey's in 1977 before winning it 1980 and. was on the National League winning team with Laois in 1986. He also played for Leinster in the Railway Cup and with Ireland against Australia in the Compromise Rules in 1984.
We were in contact with John this week and as well as answering our questions, he also had wanted to mention a couple of people specifically.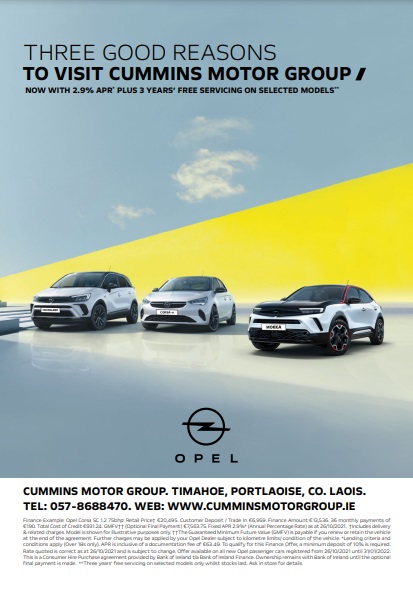 "I want to wish Mick Kehoe a speedy recovery. He is 86 years old and in not good health. He trained us back in 1980 when we won the championship. And also a mention to all the deceased members of our club especially Terry Behan who was on that team in 1980 and to Martin Slevin who passed away way too young. Also to our club president Dick Slevin who died this year and to my old Laois colleague Pat Brophy who died this year also."
The O'Dempsey's man is a regular commenter on LaoisToday stories on Facebook – and only last week put up an inspirational video wishing the club good luck.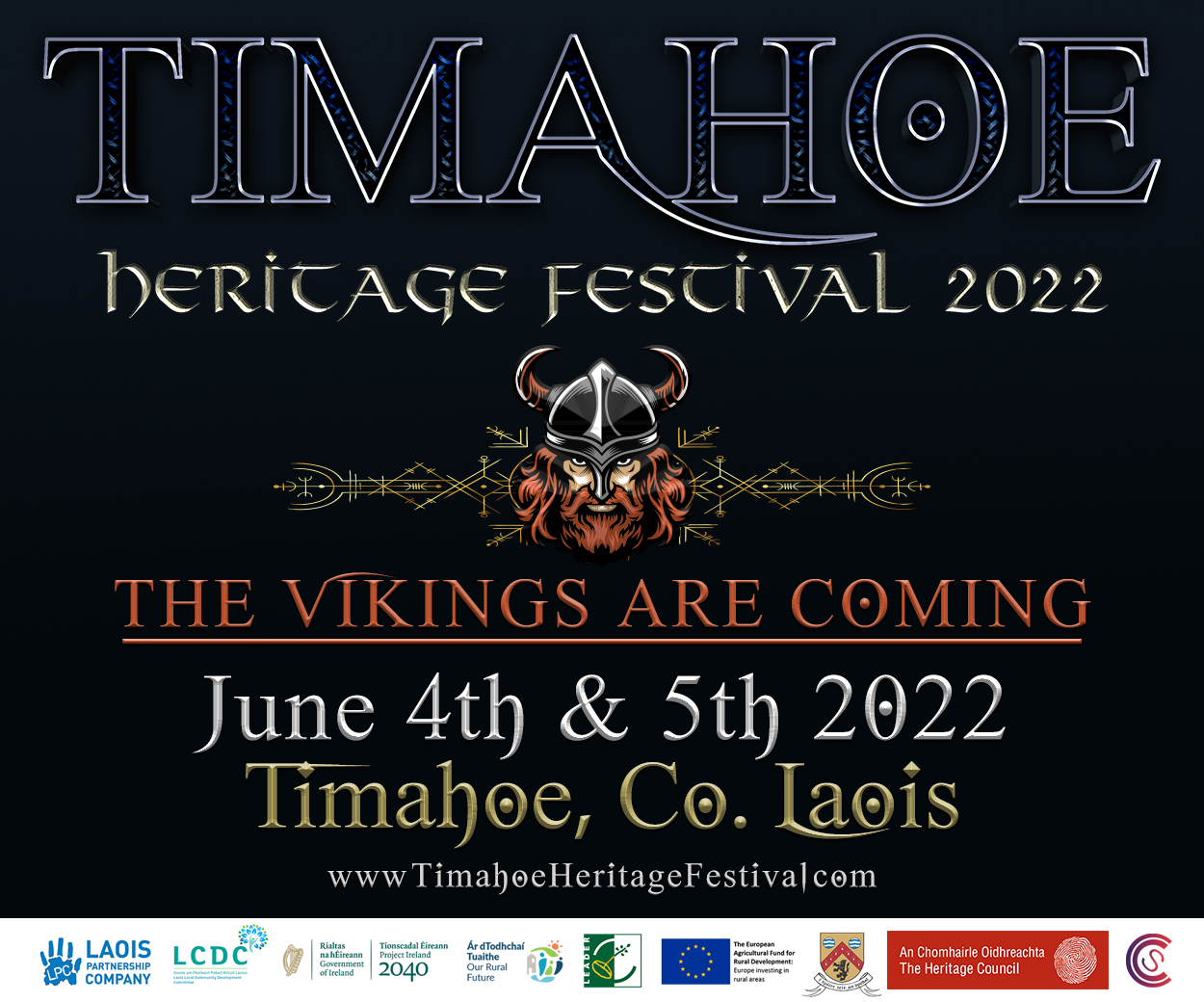 What's your earliest football memory?
My earliest football memory was Dublin v Laois in the early 70s in Tullamore. Bobby Miller and Brian Nerney were midfield. I was about 16 or 17. Arthur my brother was in Ballyfin College with Brian Nerney and he asked me to go over with him.
I thought Bobby Miller was outstanding. I said to my brother I would love to play midfield someday with Laois. Never in my wildest dreams did I think it would happen. I had never played football with O'Dempsey's before that I never played minor.
Do you remember your first and last games with the club?
My first and earliest days playing with O'Dempsey's I must have been 19 because I never played minor. My neighbor and friend Liam Finlay used to collect me in a Black VW Beatle – that started me on my journey. Thanks Liam.
I cannot remember exactly when I got my first game because I was rejected on many occasions when I taught I would be picked. But it's an ill wind as the saying goes. One of the best players started courting so he was going missing – and bingo I got my chance, never to relinquish it. I think a little rejection is good because it makes you want them to eat their words.
My last game of any importance was against Ballylinan a league game. I remember going for a ball and suddenly all I could see was blackness and stars and my heart was racing. That was the beginning of my heart problems – Atrial Fibrillation was diagnosed and to this day I'm having problems. That was 22 years ago and that finished me playing.
What are your memories of losing the final in 1977 to St Joseph's?
My memories of 1977  final is that we should have won it. We were in control of the game and out of nothing Leo Brennan got the most sneaky goal that won the game for St Joseph's. Joseph's were a brilliant team – backed up by the Brennan, Dempsey, Lacey, Campion families and an array of great players, Paddy Doogue in particular.
What's your memories of the 1980 final and the celebrations?
1980 is and always will be my most memorable with my club O'Dempsey's. Graiguecullen were our opponents and another great team of that era. Unfortunately they never won the championship but nearly did on this occasion. A fantastic array of individual stars at the time Willie Brennan, Danny Doogue, Pascal Doran, Mick Fennell, Ollie Hand and of course Gary Hearns.
I remember the game was going down to the wire and Garry kneed me on my thigh and boom a blood vessell burst and my leg ballooned and I had to be assisted of the field.
Brian my brother came to my assistances and was very angry. I was on the sidelines only minutes when Brian got a ball out of nowhere and bang, bang, thank you man – the goal that made history. Thanks brother! My exit was the winning of that game.
A marquee was erected beside the Thatch and the celebration is still talked about to this day. Hopefully Sunday can put that win to bed and a new championship win can be talked about for a new generation of players.
Do you remember your first time playing with Laois?
My first time to play for Laois was 1977 with Laois U-21  Dublin knocked us out of the Leinster Championship semi finals.  My biggest memory was by far Laois v Dublin NFL semi finals 1978 Croke Park. My partner was the man himself Bobby Miller (RIP) –  a legend. It was also my first time ever in Croke Park as a spec-tator or player. It's still bedded in my memory.
Who were the main influences on your career?
The main influence on my career by far was Liam Finlay from O'Dempsey's. He used to stop at my house in his VW Beatle and insist on me coming up to play football. Thanks Liam.
What players did you look up to growing up?
My favourite players growing up was Bobby Miller and Dermot Early (RIP).
Who would you regard as the best Laois player ever?
Tom Prendergast was outstanding to watch on his day.
What is your favourite moment with Laois?
My favourite moment was winning the League in 1986.
What was the low point?
My lowest point playing for Laois by far was Aughrim 86 – I'll say no more. The ref was brutal.
If you could go back and do things differently, what would you do?
If I could turn back time and do it all again I wouldn't have drank so much and I would have traveled more.
Who were the best players you played with and against?
The best player I've played with and against by far was the great Matt Connor – his records testified to that. We played in Chicago together.
What's your view of Gaelic football at the moment?
My view on Gaelic football today is it's all professional but name. One player is earning 150,000 per year from sponsorships – it's only a matter of time.  And the training is savage. Life is short –  live it.
I haven't been to a match in years I don't enjoy all the hand passing and pussyfooting of the modern game. I'm now living in Spain. I get my results from LaoisToday and Midlands Radio 3.
SEE ALSO – Leinster Final Memory: Rising Offaly get the better of Laois in 1981