Sean Fleming will contest the next General Election after being chosen by the Fianna Fáil selection convention this evening in the Midlands Park Hotel.
Over 300 party members from around the county attended the convention where they cast their vote from 6pm before then gathering for a the meeting facilitated by Westmeath TD Robert Troy. 
A number of delegates – including former councillor Joe Digan from Clonaslee, Mary Walsh from Ratheniska, Tom Kerr from Timahoe, JJ Conway from Arles and Joe Oakley from Vicarstown – expressed their frustration at the dictat from HQ that the grassroots had no say in deciding how many candidates they run in Laois and not having full control over the identity of those  to run.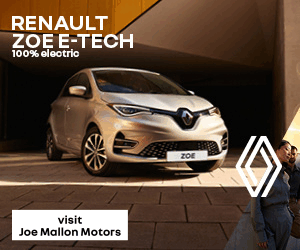 Despite that, it was the first time there was a vote at the party's convention since Fleming was first put forward in 1996.
Deputy Fleming, a sitting TD since 1997, will now put his name forward for a sixth time, after seeing off the challenge of the recently-appointed Portlaoise based Cllr Pauline Madigan. Former TD John Moloney withdrew from the race on Wednesday.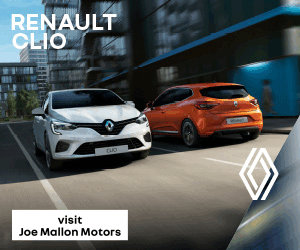 Moloney was first to address the audience when he said the reason he withdrew was because he was "not the right person" to help Fianna Fáil win a third seat in Laois-Offaly. He also congratulated party leader Michael Martin for rebuilding Fianna Fáil since the 2011 election disaster. He was given a standing ovation following his speech.
Cllr Madigan was only co-opted to the Council in August following the death of Jerry Lodge earlier this year. She could yet be added to the ticket, however, by Fianna Fáil headquarters if they opt to go with two candidates, as has been the stated preference of Deputy Fleming for some time.
In her speech Cllr Madigan praised John Moloney as a "man of great character and integrity". She acknowledged she was new to the scene but said she "will never back down from a challenge" and "that it is no harm to have a fresh voice in the party".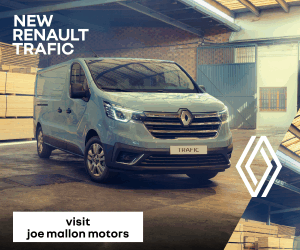 Sean Fleming praised both John Moloney and Pauline Madigan, and said Madigan's presence was good for the party. He also had a special word for his former Dail colleague – they entered Leinster House together for the first time in 1997 – and said he was a huge help to him as Director of Elections in 2016.
The next election, whenever that might be, will see Laois and Offaly re-united again as a constituency having been separated for the first time in 2016. 
On that occasion Sean Fleming topped the poll in Laois with Barry Cowen topping it in Offaly. 
Deputy Fleming was also elected in 1997, 2002, 2007 and 2011.
The full list of those to contest the Offaly election in the coming weeks include Christine Traynor, John Furey, Cllr Eddie Fitzpatrick, Cllr Peter Ormond and Deputy Barry Cowen TD.