Today a national competition was launched with help from the students at Scoil Chriost Rí, Portlaoise.
Minister for Justice and Equality Charlie Flanagan visited the secondary school to launch the 'Politics Needs Women' competition this morning. 
The competition involves creating a 90 second-long video on why Politics Needs Women. The overall prize winners will get to go on a trip to New York City.
Fourth year to sixth year students will have a chance to enter the  exciting competition, with one entry per school.
To enter, students must work in teams of two to create a video up to 90 seconds long. The topic being, 'Why Politics Needs Women'.
Entries are welcome from all students, irrespective of gender.
What entries need to have
Launching the competition, Minister Flanagan said, "This competition gives young people a chance to say why women's participation was, and continues to be, hugely important to both our political system and our society.
"I'm encouraging students to be imaginative with their videos. They can be funny, they can be informative, they can be creative – they can be all three!"
 A trip to the UN to the Commission on the Status of Women is on offer to the two students who, between now and the end of November,  make the best video about 'Why Politics Needs Women'.
'Politics Needs Women' was launched to mark 100 years since Irishwomen first got to vote.
That anniversary will be marked on December 14, by a major conference in the Conference Centre, at which Geraldine Byrne Nason will name the students she will host in New York.
Closing date for entries is Saturday, December 3.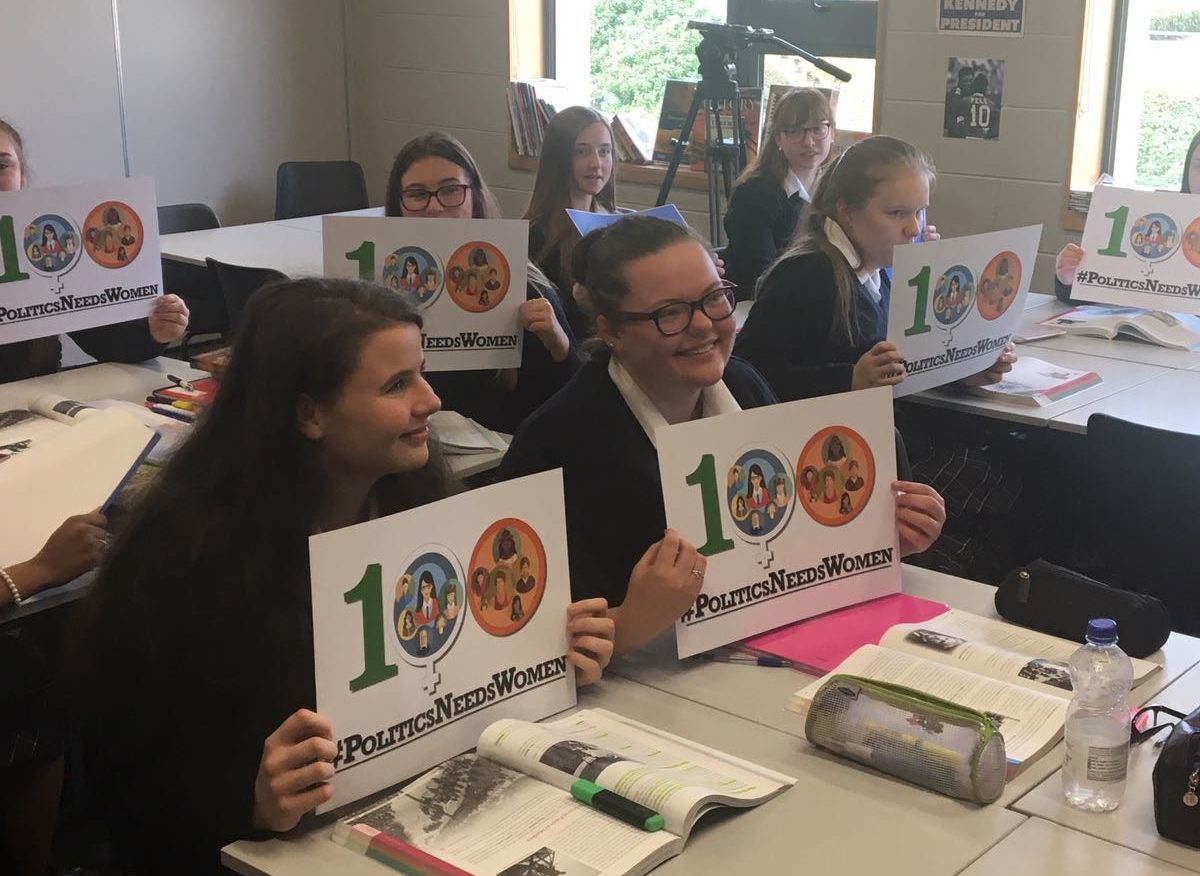 SEE ALSO – Outstanding Laois baker nominated for Irish Business Woman of the Year