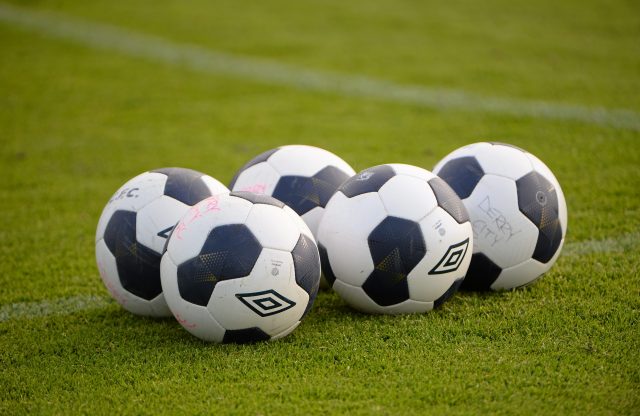 It was a dramatic day of local soccer action with the opening round of the Paddy Cotter Cup seeing a number of tight clashes, extra time and penalty shootouts.
You can read how the Laois teams got on below.
PADDY COTTER CUP ROUND 1
Mountmellick Utd 3 Towerhill Rovers 3
(AET, Towerhill won 4-3 on penalties)
Towerhill Rovers upset the odds against their Senior Division opponents this morning after twice coming from behind before scraping past the hosts in penalties in the First Round of the Paddy Cotter Cup.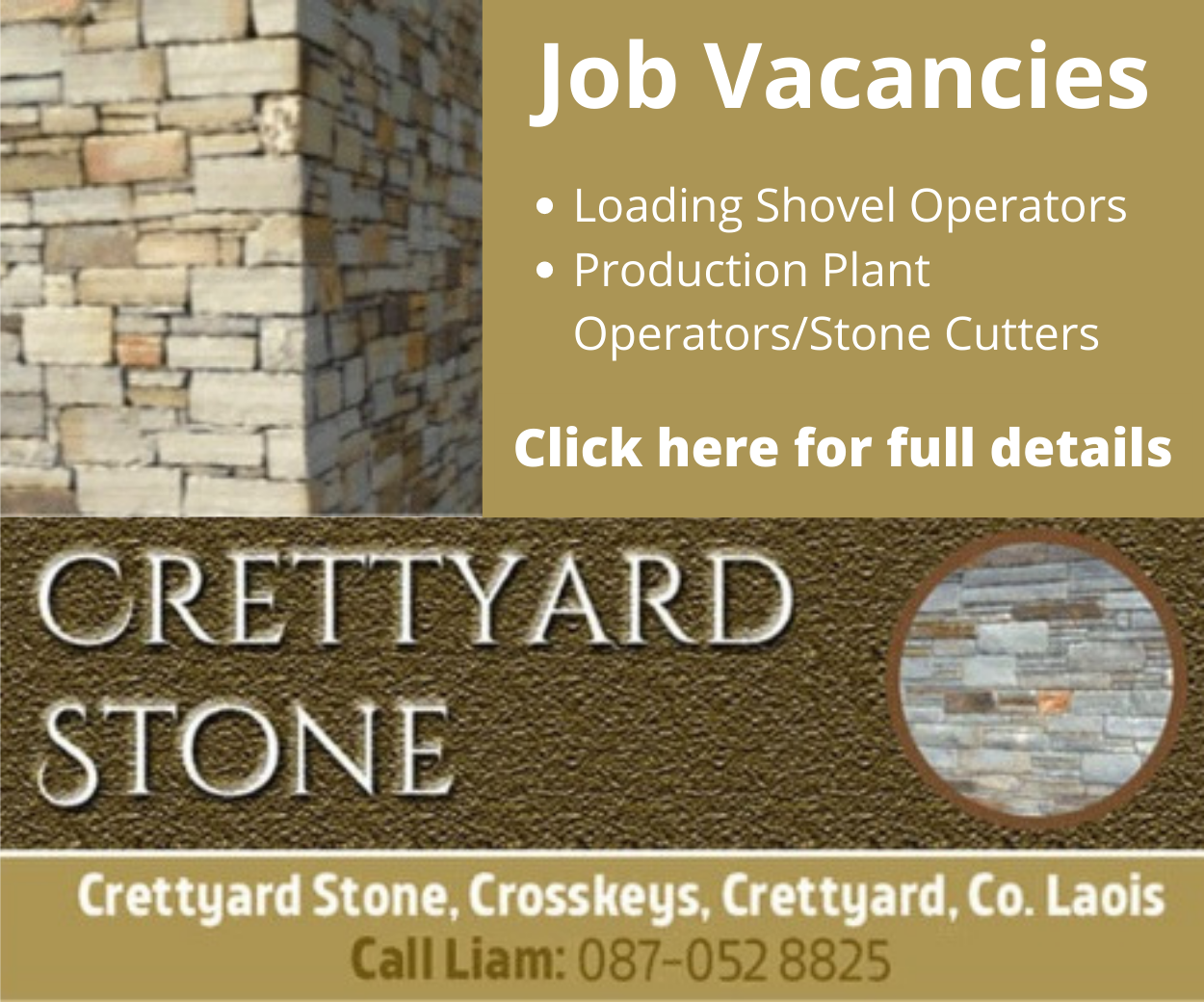 It had all started so brightly for Mountmellick when they took the lead through a Robbie Hibbitts goal in the first five minutes but from there the Rovers side belied the difference in divisions as they played some lovely football.
They got their just rewards when a goal in either half put them on the brink of victory, with only a string of super saves from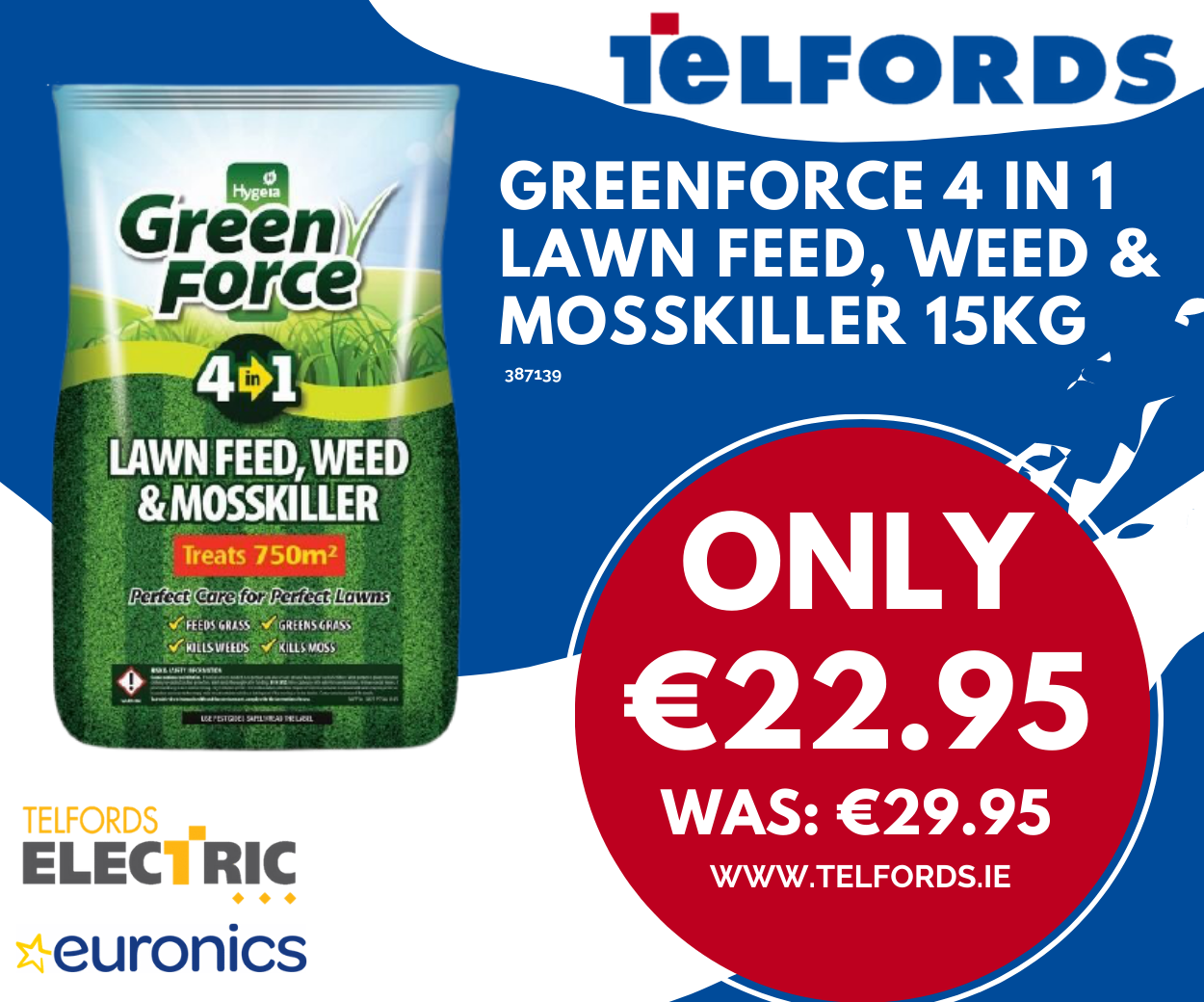 Matsy Forde keeping United in it. And, with only seconds left on the clock, the game swung dramatically back in United's favour right at the end of game.
Neat work down the left wing from saw Kieran Carroll and Eoghan O'Riordan combine to cut through the excellent Rovers defence which allowed Darren Strong the chance to finish from close range in what turned out to be the last kick of the 90.
Furious Rovers players protested with the referee and they were reduced to 10 men for the extra-time period with influential midfielder Paul Sutton seeing red.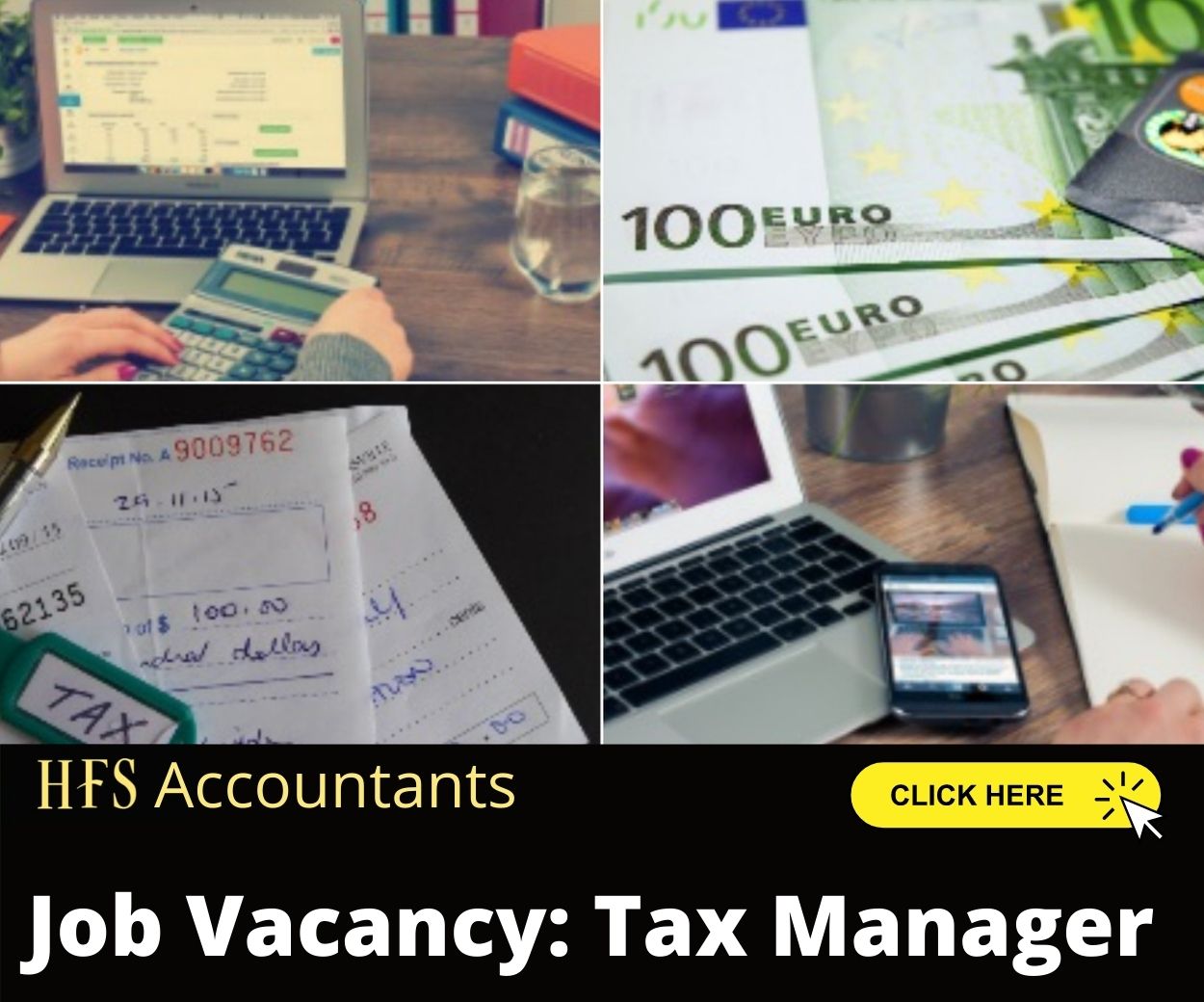 United took full advantage in the second half of extra time when a sweeping move saw Ben Conroy rifling home from the edge of the 18 yard box, and a jittery Mountmellick side looked to have escaped with a scarcely deserved win.
However, there was more late drama left in this excellent game. A huge clearance down the field from Rovers keeper Darragh Phelan caught the United defence napping and the Towerhill striker Hayden Delaney leaped highest to nod the bouncing ball past the keeper.
Mountmellick have already exited one cup this year on penalties and the spot kick saves by Phelan from Robbie Hibbitts and Eoghan O'Riordan were enough to send Towerhill through.
Nathan Carpenter, Hayden Delaney, Brian McCormack and James furlong all found the net to send Towerhill through.
TOWERHILL ROVERS: Daragh Phelan, Leon McDonald, Kevin Sheehan, Sean Egan, Aidan McGovern, James Furlong, Paul Sutton, David Leonard, Darlington, Nathan Carpenter, Emeka Subs: Hayden delaney for Sheehan, Robbie Ging for Leonard, Eoin Farrell for McDonald, Sean Tynan for Darlington.
Brian McCormack for Emeka
MOUNTMELLICK: Martin Forde, Ben Conroy, Daniel O'Riordan, Robert Condon, Mark Goodwin, Darren Strong, Ethan Lawlor, Keith Ryan, Robbie Hibbitts, Eoghan O'Riordan, Kieran Carroll. Subs: Paddy Dunne, Phillip Hibbitts.
---
Clonaslee 2 St Carthage's 2
(AET – Clonaslee won on penalties)
Clonaslee advanced to the second round of the Paddy Cotter Cup thanks to an penalty shootout win away to St Carthage's today.
Clonaslee played against the wind and with the sun in their eyes in the opening half. But they defended well as Carthage's carved out a couple of chances and the sides were locked 0-0 at half time.
Clonaslee got the second half off to a dream start when Niall Hogan was fouled in the box and Ger Reilly converted the penalty. Carthage's equalised, however, on the hour mark and while Clonaslee had chances to win it, they couldn't find the net and it finished 1-1 at the end of 90 minutes meaning extra time was on the cards.
Bob Downey put Clonaslee 2-1 up with his first ever goal for the club but Carthage's equalised again, only for Clonaslee to win the game on penalties.
CLONASLEE: Seamus Rosney, Jack Owens, John Rigney, Bob Downey, Ger Reilly, PJ Fitzpatrick, Mark Doherty, Joe Joe Dunne, Michael Hyland, Sean McGovern, Gerry Carroll. Subs: Paddy Hyland for Dunne, Niall Hogan for Doherty, Sean Dunne for McGovern, Diarmuid Conroy for M Hyland
---
Clonown 2 Rosenallis 3
This was a very lively cup game played in great conditions this afternoon in Athlone.
Each team battled right to the end, with an injury time goal being the difference. The first goal was scored by Rosenallis after some very clever play on the right side resulted in a great cross across the box by Brian Fitzpatrick finished off by Niall Doolan.
Clonown seemed to be spurred on by this though and a period of sustained pressure resulted in a headed goal of their own before half time. It meant the sides were tied 1-1 at the break.
Rosenallis started strongly in the second half and ten minutes in after the Clonown keeper spilled a free kick, Adam MacDermot was on hand to drill home from close range.
Back again came Clonown, and midway through the half they were awarded a penalty for a push. The resulting penalty was dispatched to the bottom corner by the Clonown striker.
As the game approached injury time, Clonown hit the crossbar, but almost immediately Rosenallis went down the field and Paul Dunne fired in the winner from close range after some great build up play from Jack Friel.
Rosenallis closed out the game to win 3-2 and progress to the next round.
ROSENALLIS: Paul Friel, Cian Thompson, Paddy Dunne, Darren McEvoy, Adam MacDermot, Jack Friel, Damien Gorman, Mark Dunne, Conor Dowling, Brian Fitzpatrick, Niall Doolan. Subs used: Mark Gorman, Paul Dunne, Donagh Calally
---
Stradbally 1 Gentex 4
After Extra time
Stradbally can find themselves unlucky to come out the wrong side of today's game in the Paddy Cotter Cup. They had the better of the exchanges in a hard fought game against a tough Gentex side who remain unbeaten this season.
Stradbally went ahead after 15 minutes when Benny Lalor finished well from a Derek Beale cross. The sides went in level at half time after a mix up in the Stradbally defence led to an easy finish for the away side.
Both sides cancelled each other out in the second half and Stradbally were unlucky not to win it after the away keeper saved well from a Jody Dillon shot in the 90th minute.
Gentex upped the pace in extra time and their fitness levels told when they scored another three goals after some lapses of concentration in the Stradbally team to run out 4-1 winners. Best for Stradbally were Conor Brady, Conor Delaney and Damien Murphy.
STRADBALLY TOWN: Jack Larkin, Colin Beale, Podge Fitz, Conor Brady, Ray Mulally, Conor Delaney, Jimmy Langton, Billy Murphy, Damien Murphy, Derek Beale and Benny Lawlor. Subs: John Clancy for Billy Murphy, Jody Dillon for Derek Beale and Joe Lacey for Podge Fitz
---
RESULTS
U-17 Premier Division
Emo Celtic 9 St Francis 3
Abbeyleix Ath 0 Portlaoise 1
Willow Park 5 Mullingar Ath 2
U-17 Division 1
Mullingar Ath 5 Horseleap Utd 3
Rosenallis 0 Clara Town 9
U-19 Division
Tullamore Town 4 Temple Villa 0
Tullamore Town 1 Edenderry Town 5
Division 1 Saturday
Castlepollard Celtic 2 Ballymahon 2
Gaels Utd 1 Dynamoe Rooskey 1
UCL Harps 5 Camlin Utd 9
Paddy Cotter Cup 1st Round
Gallen Utd 0 Birr Town 2
Mountmellick Utd 3 (3) Towerhill Rovers 3 (4) – Towerhill won on penalties
Willow Park 6, Walsh Island Shamrocks 1
Clara Town 1 Derry Rovers 4
Clonown Rovers 2 Rosenallis 3
Stradbally Town 1 Gentex FC 4, aet
St Carthages Ath 2 (6) Clonaslee Utd 2 (7) – Clonaslee won on penalties
Mullingar Ath 1 Ballinahown 5
Coolraine 1 Highfield Utd 3
CCFL Shield 1st Round
St Aengus 5 Clonmore Utd 2
Banagher Utd 2 Kinnegad Juniors 1
CCFL Shield 2nd Round
Abbeyleix Ath 3 Clara Town 0
BBC Utd 2 Cloneygowan Celtic 3, aet;
Riverside FC 1 Kenagh Utd 0, aet
Raharney Utd 1 Derry Rovers 0
Maryborough 2 Rosenallis 0
Mountmellick Celtic 9 Monksland Utd 0
Division 2
Moate Celtic 3 FC Killoe 0
Womens Division
Birr Town 1 Willow Park 3
Killeigh 3 Clara Town 0
Mullingar Ath 0 Bealnamulla 9
SEE ALSO – Portlaoise rugby player wins first Ireland cap