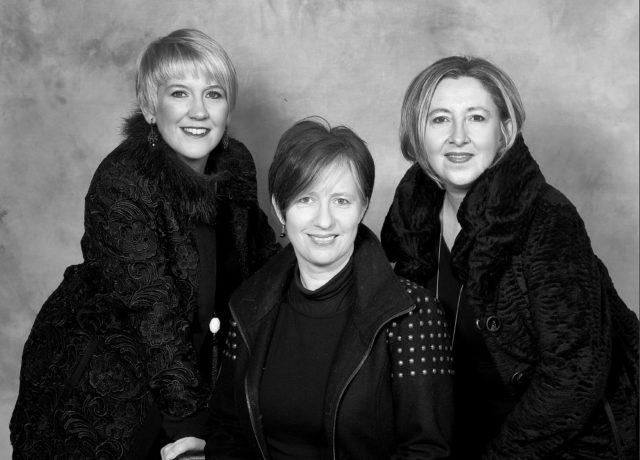 The exquisite vocal harmonies of 'Vocalese' are ready to bring down the house at the Dunamaise Arts Centre this December with new tunes and a few festive ballad or two.
'Vocalese' consists of Nuala Kelly, Georgina Ireland and Vivienne Graham and the three songstresses have amassed a great background in singing in live concerts and muscial theatre.
We spoke to Nuala, Georgina and Vivienne about returning to the Dunamaise after six years, how they became involved in music and their biggest achievements to date.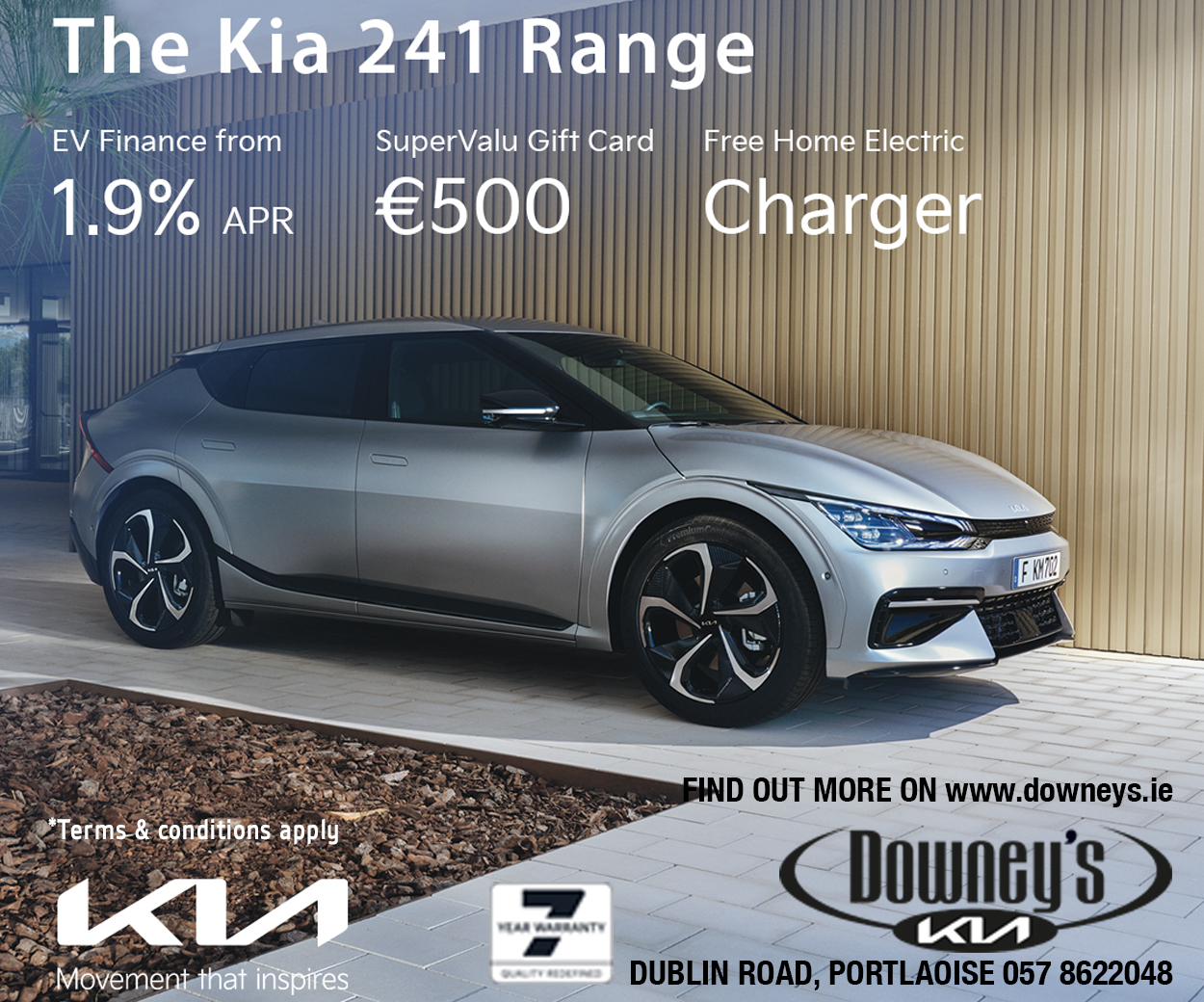 How did you get involved in music?
Nuala: I've been singing since my school days in my native Carlow – from school choir to musical society to church choir to wedding band, have just always followed a musical path.  
Vivienne: Through school at home in Limerick, I was in Church Choirs, Chamber Choirs, Choir in UCG. It has always played a big part in my life.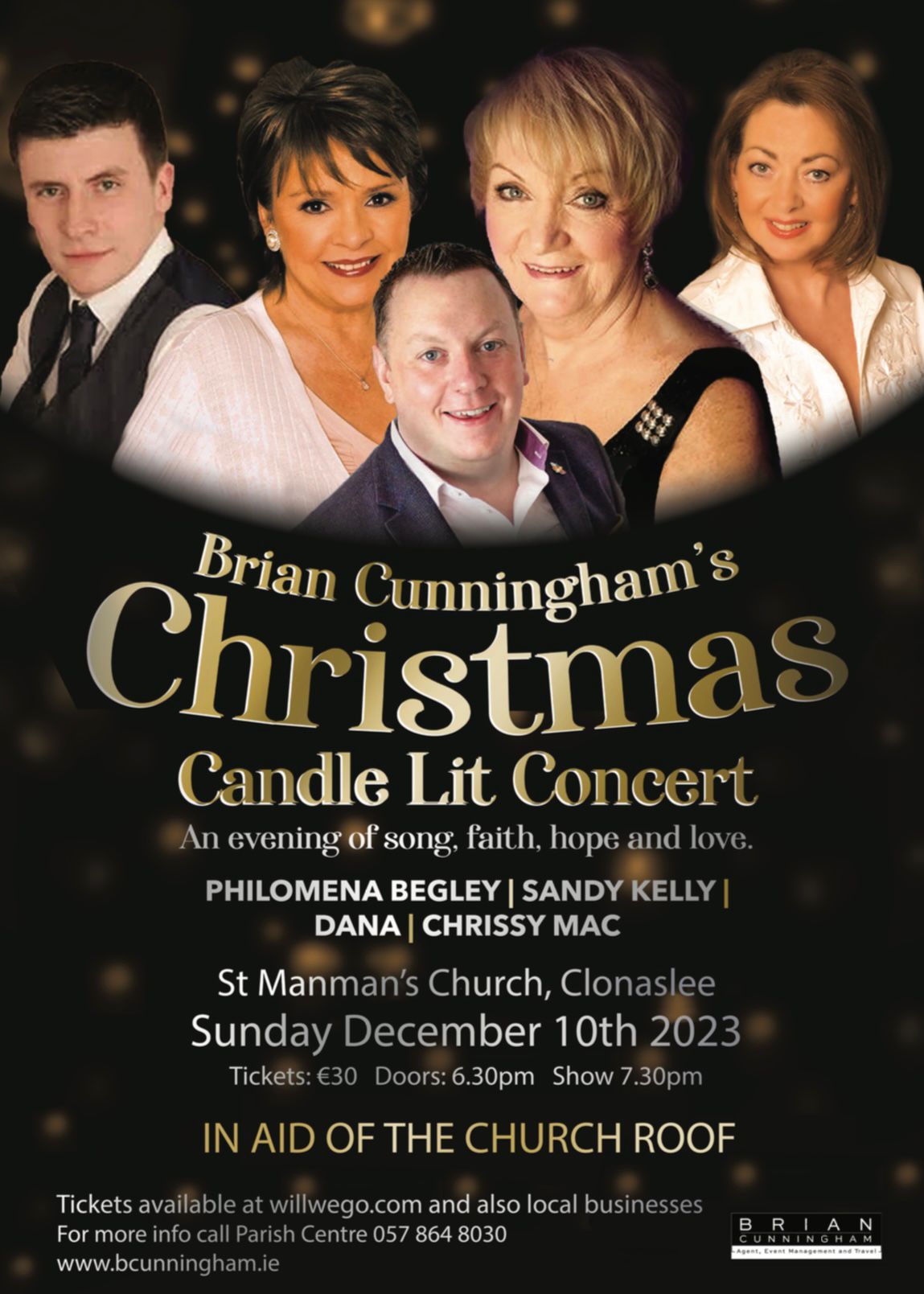 Georgina: I've been singing since I can remember, it's always been a big part of my life and family memories, my dad was a great singer. I've always been involved in something music related, from church choir to musical theatre, in which I'm still involved, and in recent years, now our vocal harmony group, Vocalese.
What are your fondest musical memories?
Nuala: So many over the years, hard to choose. I'm very fond memories of an Alison Krauss concert in the Gaiety Theatre in Dublin in the early 2000's. From a working point of view, having the RTE National Symphony Orchestra resident in Laois for a week in 2006 was particularly special.
Vivienne: Singing with a chamber choir and orchestra in St. Mary's Cathedral in Limerick when I was a teenager, it was simply wonderful to be a part of this.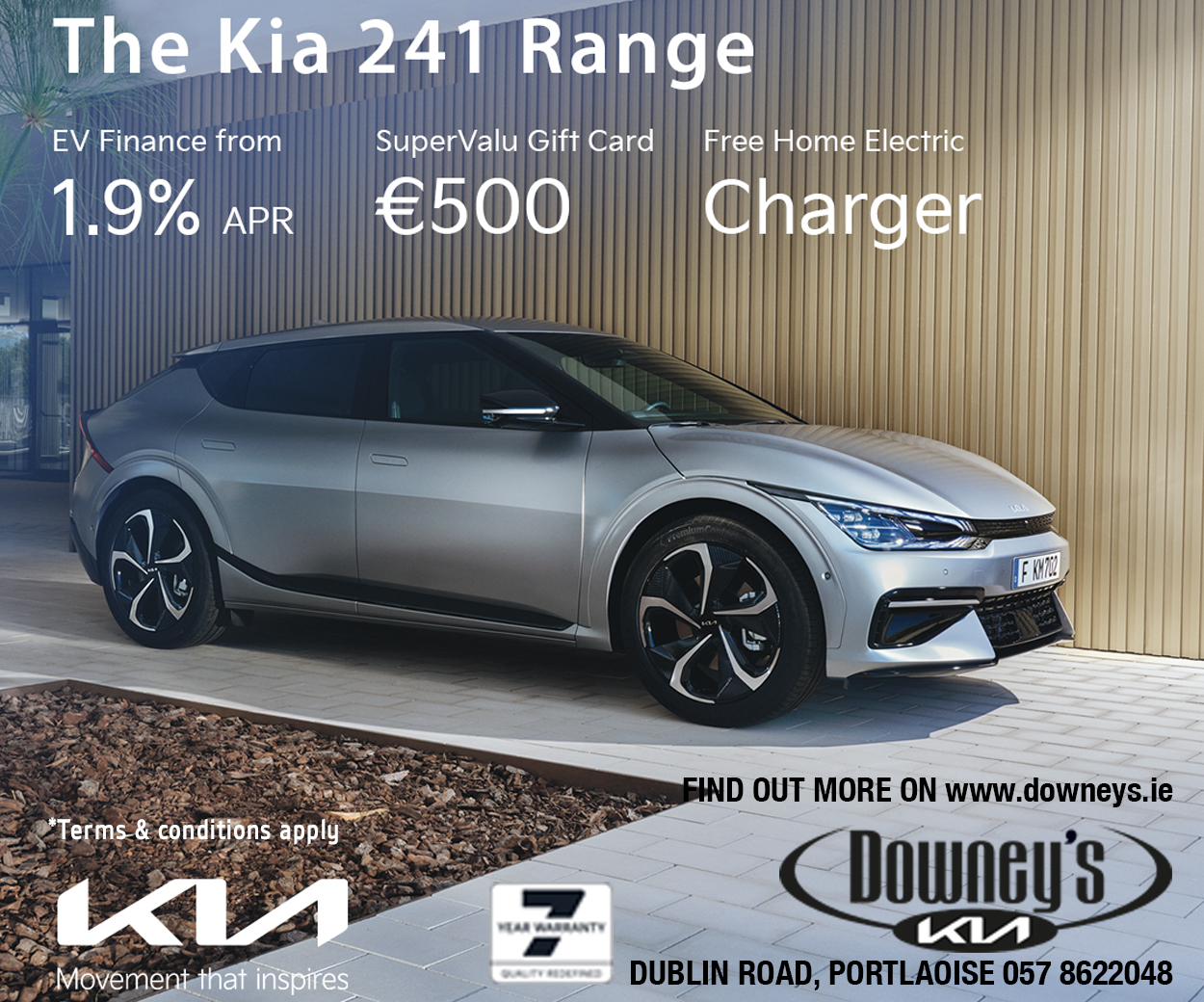 Georgina: My fondest musical memories come from musical theatre and the madness of showbusiness, both locally and in Dublin. I met my husband when doing a musical!
My love for harmony always leads my fond memories back to Vocalese performances, particularly my memory of our first performance of Neil Young's "After the Goldrush" for International Women's Day in 2012 in the Dunamaise Theatre.
What is your favourite thing about being a musician – recording new music or performing live?
Nuala: Live performances every time, hard to beat it for the buzz and a sense of satisfaction – most of the time!
Vivienne: Live for me too, the connection with audience can't be beaten, nor the element of anything likely to happen…or come out, I'm a great inventor of Lyrics if I need to be!!   
Georgina: I think I can safely say that I'm the only one of us three that loves the recording studio! But performing live with Vocalese is just as good for me too and has that special quality that just isn't captured in the studio setting.
What has been your biggest achievement to date?  
Nuala: Music has become my career, something I enjoy tremendously. I'm living my dream.
Vivienne: Keeping it together and singing for my Dad's funeral, the singer we chose had a small car accident on the way and I replaced him. I was proud to do it, and kept it together.  I know I can face any occasion musically after that.
Georgina: My biggest achievements are my children. I can't believe I made those little people! They surprise me every day with their talent and their love for life. They are energetic and carefree and inquisitive, and I treasure their every step in life.
How do you perform in front of large crowds?  
Nuala: I love performing to large crowds. My inner diva comes out – the more the better!
Vivienne: I think large crowds can be easier than small ones!   
Georgina: I agree, we get so much from a large audience, their energy and their feedback. It only makes us want to sing some more!
Has there been any particular interesting or funny events that have happened to you in your career?
Vivienne: My time singing in Bunratty was really great, it's not just about singing, its much more than that, we had great fun there as well as producing a good sound night after night.
Georgina: I've had a few interesting moments in the world of musical theatre I have to say! From colourful wigs and costume malfunctions to stage mishaps! My favourite show ever was CATS with Clara Musical Society.
It the most creative production I've ever been involved in, an award winning musical in which I had the privilege of playing Grizabella and singing that iconic song "Memory".
Most memorable performance?
Nuala: I really enjoyed singing in the Baronial Hall in Moore Abbey, Monasterevin last year.  
Vivienne: For Vocalese I would agree, Count John McCormack lived in Moore Abbey and no doubt sang in that room, the acoustics were gorgeous and lovely audience too.   
Georgina: As Vocalese, we've had a few gorgeous performances, I still think about our first performance in 2012 and our last concert in the Dunamaise Theatre in 2013. I'm sure our next one will be just as memorable.
Do you have any projects coming up in 2018?
We are really looking forward to performing again in the Dunamaise Arts Centre on Friday, 7 December.  It has been six years since we did a concert on our own there, and we have two fantastic musicians who will accompany us.
We plan to ease our audience in the festive season with some old favourites and some new tunes, and maybe a festive tune or two thrown in.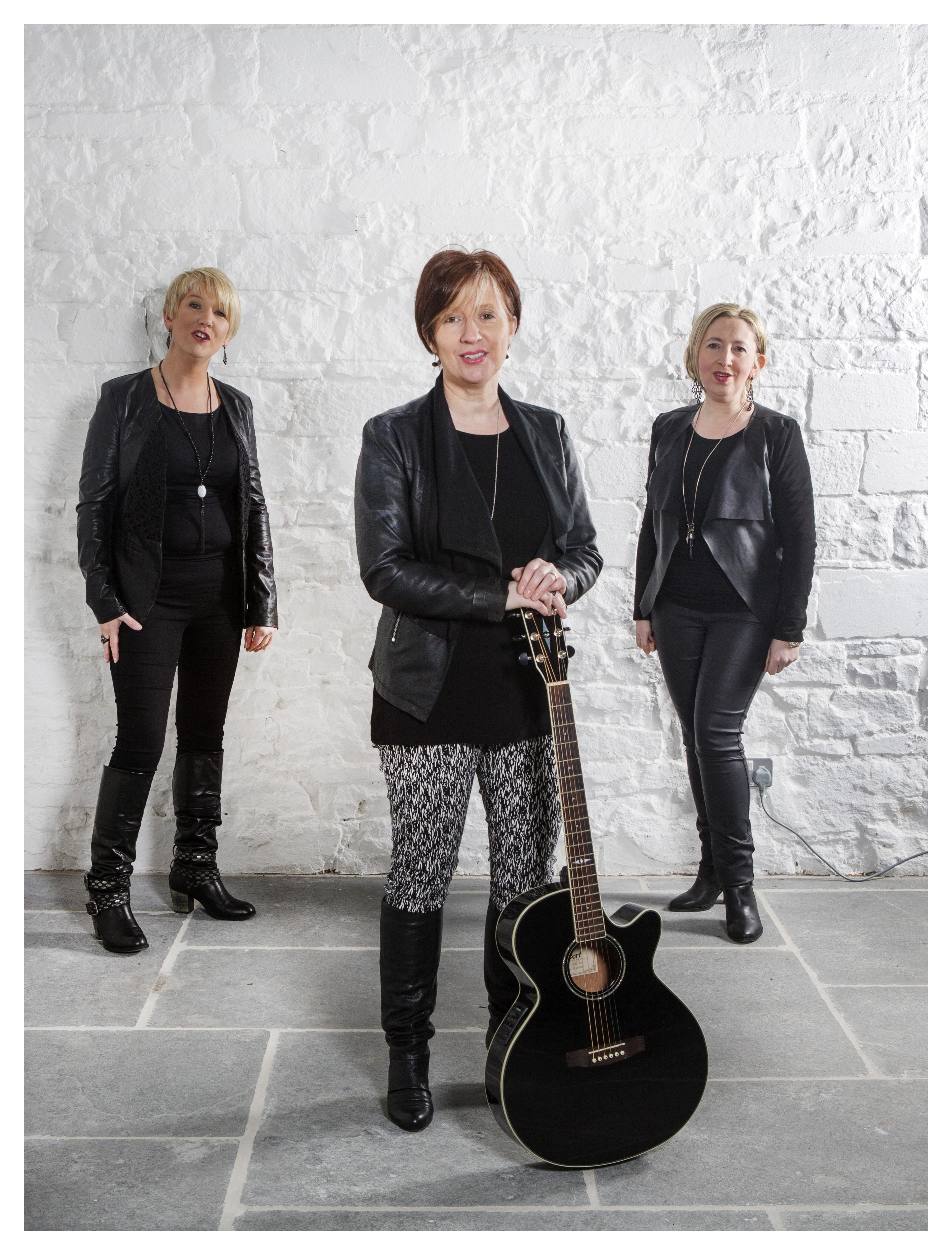 Who has had the greatest influence on your career?
Nuala: My influences are the sum of all the wonderful musicians I've met along the way. We are learning all the time so to remain open to that be a really positive influence in itself.  
Vivienne: I've met some great vocal coaches along the way who kept me interested and on the right path throughout my life, and I am so thankful to them all.
Georgina: My biggest influence is my late father. He was always singing, he loved the swing and show tunes and it definitely rubbed off on me.
He was so proud of Vocalese and never missed a performance, giving us three so much encouragement. No doubt he will be with us in spirit on 7 December.
If you could sing with any musician, alive or dead, who would it be?
Nuala: James Taylor – have loved him since I saw him in the National Stadium many years ago.
Vivienne: Freddie Mercury without a doubt, saw him on TV when I was about five and he made a huge impression on me.
Georgina: Frank Sinatra or Elaine Paige. Bring on the show tunes!
The Vocalese are in the Dunamaise Arts Centre on Friday, December 7.
SEE ALSO – In Pictures: Magical atmosphere at Portlaoise Christmas fair as the lights go on