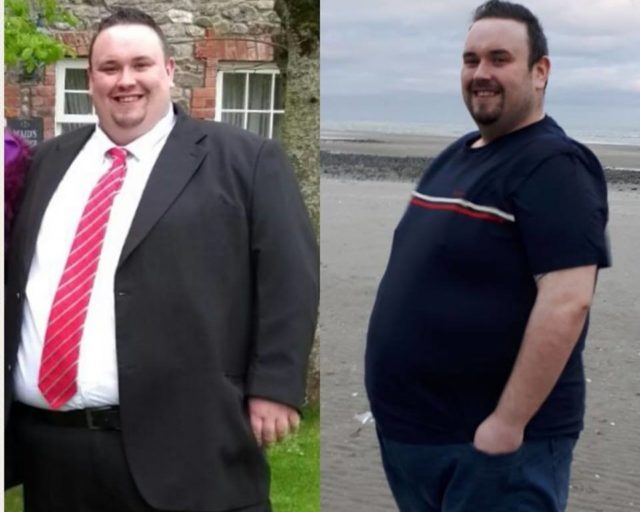 Back in January, Alan Smyth took to Facebook to share the story of his incredible weight loss. 
Since then he has continued to lose weight, and we wish him every success for 2019.
---
A Portlaoise man who weighed almost 34 stone has revealed the secret behind his incredible weight loss.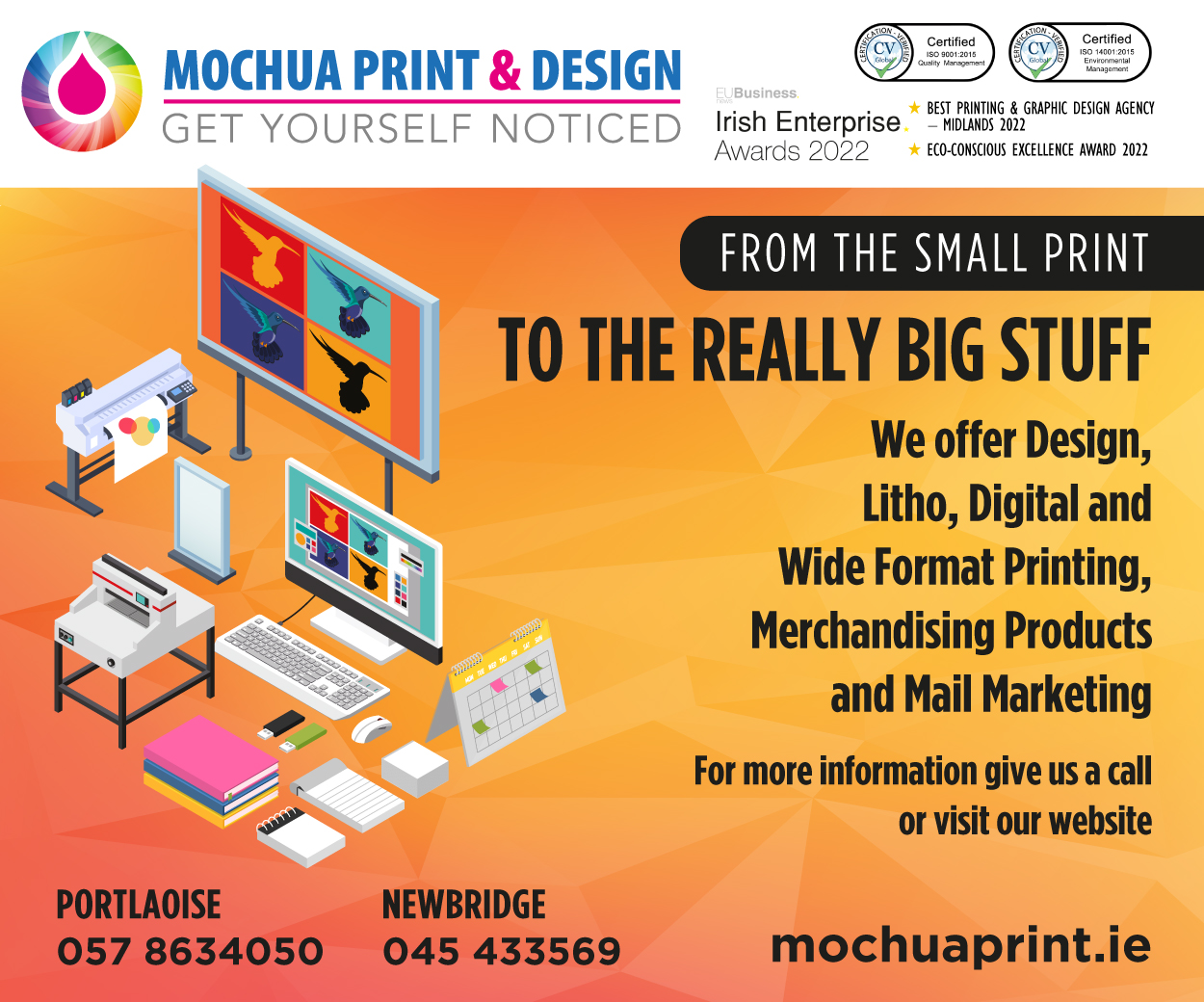 Last August he underwent surgery to have 80% of his stomach removed and since then he has loss 10 stone.
Smyth went public about his surgery on his Facebook page on Monday evening and he received a simply stunning reaction.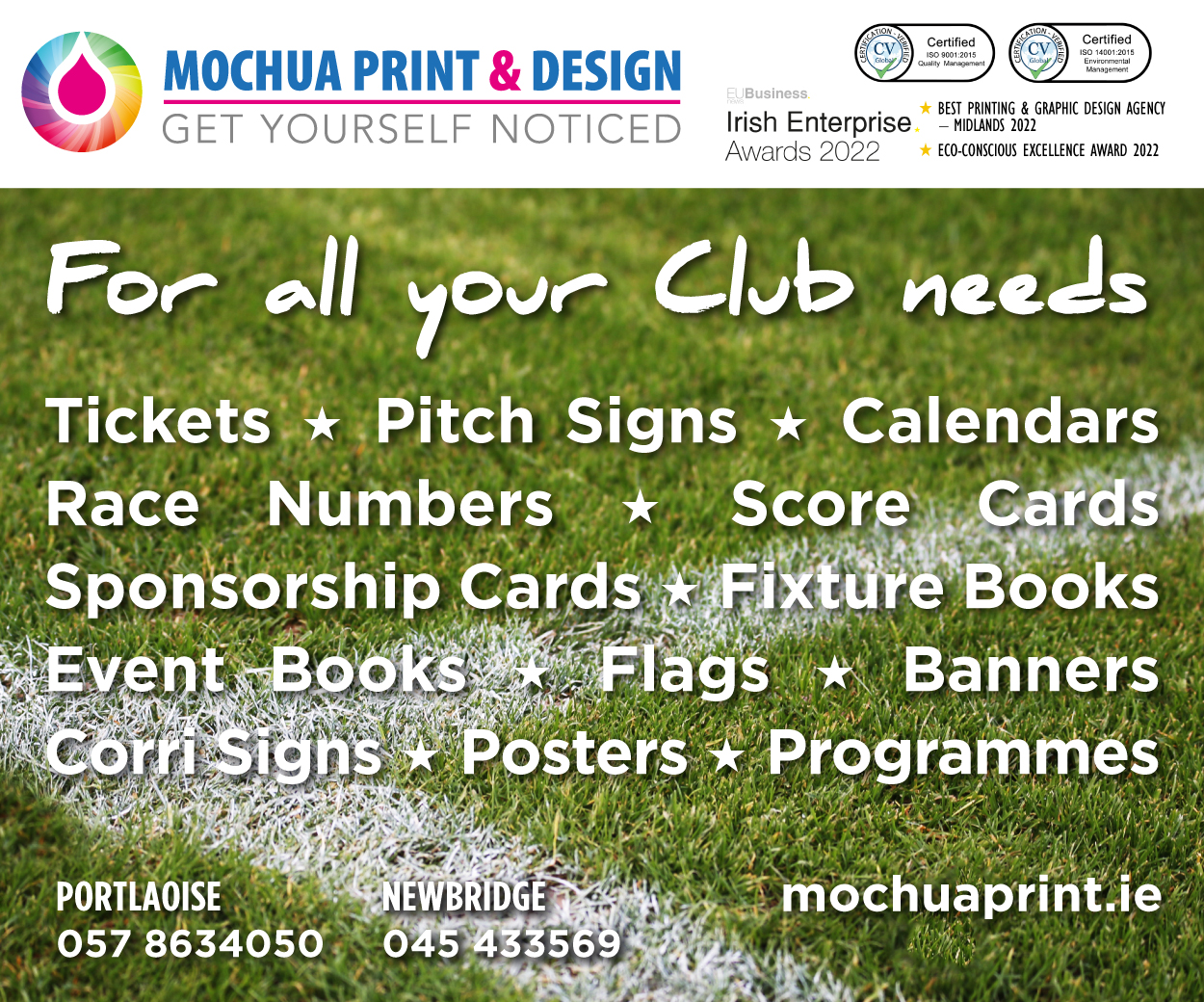 He posted a picture, the same one we have used above, where on the left is a photo of him at his cousin's wedding last May and on the right is a photo of Alan taken January 28.
He is now five months into his journey and has lost 10 stone.
Alan joined Will Faulkner on the Midlands Today Show this morning where he revealed that he has always struggled with his weight.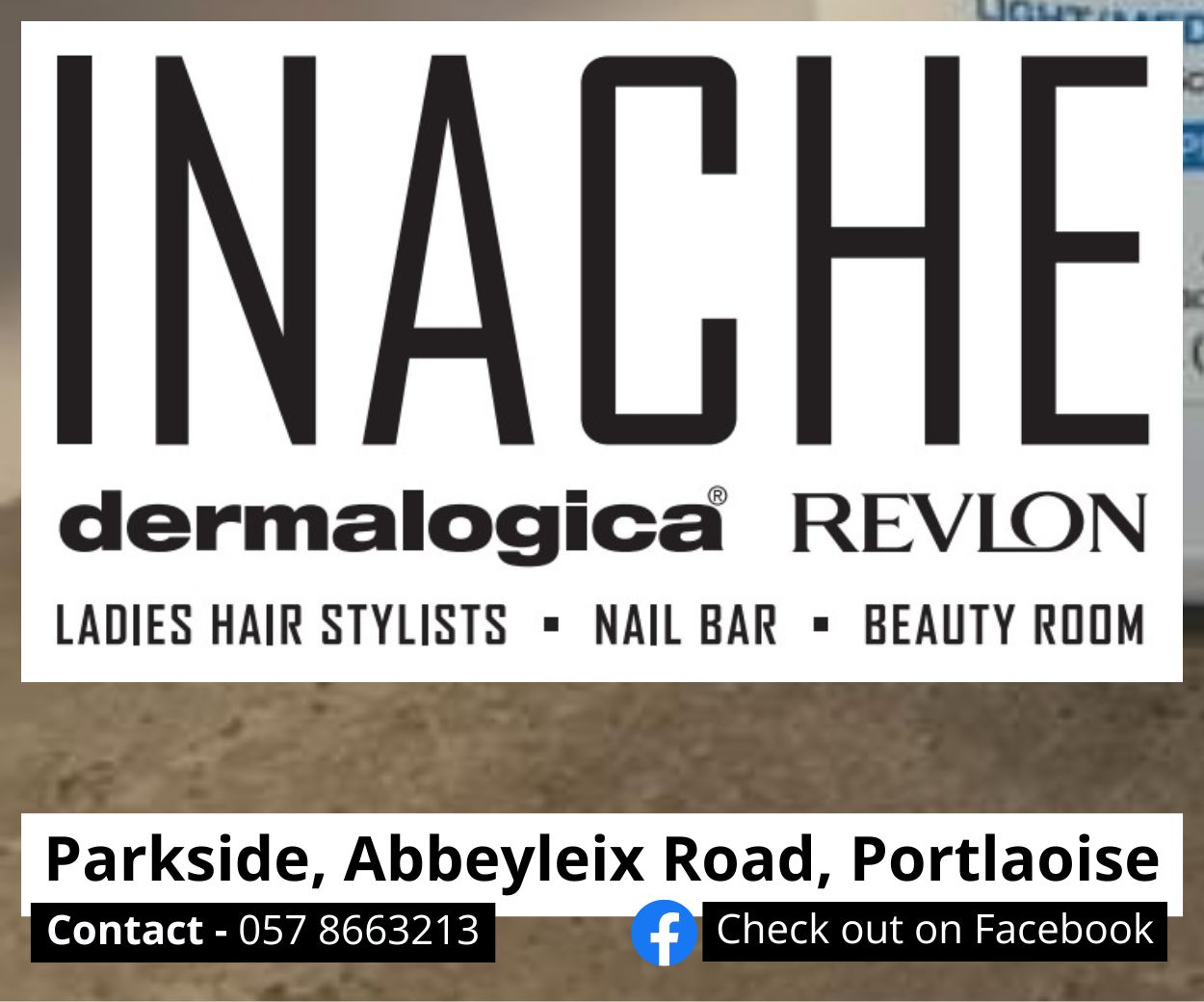 Alan is very passionate about sport and is heavily involved with Portlaoise Rugby club and although he tried every method you can think of to lose weight, he just kept piling it back on.
But, speaking to Midlands 103, he said it was the news that he was going to become a godfather that helped him change.
He said: "When my sister got pregnant, she asked me to be godfather to Seoirse and I thought, well I want to be able to run around with her.
"I wanted to be alive. I didn't want to die young and that was where I was heading."
Alan, who will be 32 on Saturday, opted to go for surgery to reduce the size of his stomach.
He said that a lot of people are of the opinion that getting surgery is a 'cop out' when trying to lose weight but he says it isn't.
Alan said: "It is a very difficult procedure. It is major abdominal keyhole surgery.
"I went down to the Bon Secours in Cork where it costs €20,000 to get it done as I went privately because there was a nine year waiting list on the public route.
"Mr Colm O'Boyle was my surgeon and he has a brilliant team. The surgery was one hour long because when you are at a certain weight, you can't be under anesthetic for too long.
"So I had what is called a 'gastric-sleeve' operation where 80 per cent of my stomach was taken out. So it is reducing the amount of food I can hold in my stomach now."
While Alan's stomach is now considerably smaller, he still has the same cravings for food as before.
He said: "I didn't get a personality transplant. I still have the same smells, tastes and people don't realise that.
"But the biggest thing is eating fast. If you eat fast, you get sick. If you eat one mouthful more you get sick.
"If you drink minerals or water while you are eating you get sick. It is like filling up a bag of rice for instance. And if you put water into that bag you won't get as much into it.
"So when I go to restaurants now, I ask for a child's portion.
"So now I can eat the things I like, but only a small bit of it. Before I used to over-indulge in what I like and now I can't."
Alan says that while he has lost 10 stone in five months, he still has another seven stone to lose.
He said: "I'm still on my journey. My goal is to get to 18 stone.
"The Portlaoise Leisure Centre and my trainer Ben Smith have been absolutely brilliant to me.
"I go swimming there and go to the gym. Ben pushes me and even at 34 stone I was doing more than some of the people around there because of Ben.
"I had to lose so much weight before the surgery but I was insulin-resistant and in the first month with Ben I only lost 3KGs.
"So when I went to Cork the first time I was devastated and I wanted to give up. But Ben has heard every excuse under the sun from me and he knows my characteristics.
"He knows when to kick me and when to put an arm around the shoulder."
Alan says that his family and friends have been very supportive of him.
He said: "All of my family have been very supportive of me. All of my life they have known that I struggle with my weight.
"But they have supported me every step of the way. And I feel proud of what I have achieved so far.
"I don't regret my surgery one bit. It is the best thing I ever did. I got my life back."
SEE ALSO – Laois TD welcomes development of new plan for Abbeyleix Hospital