There was great excitement and celebrations in Miguel House, Castletown, last week when a De La Salle Brother celebrated his 100th birthday.
Brother Norbert Mullins, a proud Limerick man, enjoyed a party with his relatives, confreres and Miguel House staff.
And, to mark the occasion, there was a surprise visit from the Liam McCarthy Cup from where it is currently hibernating in Limerick.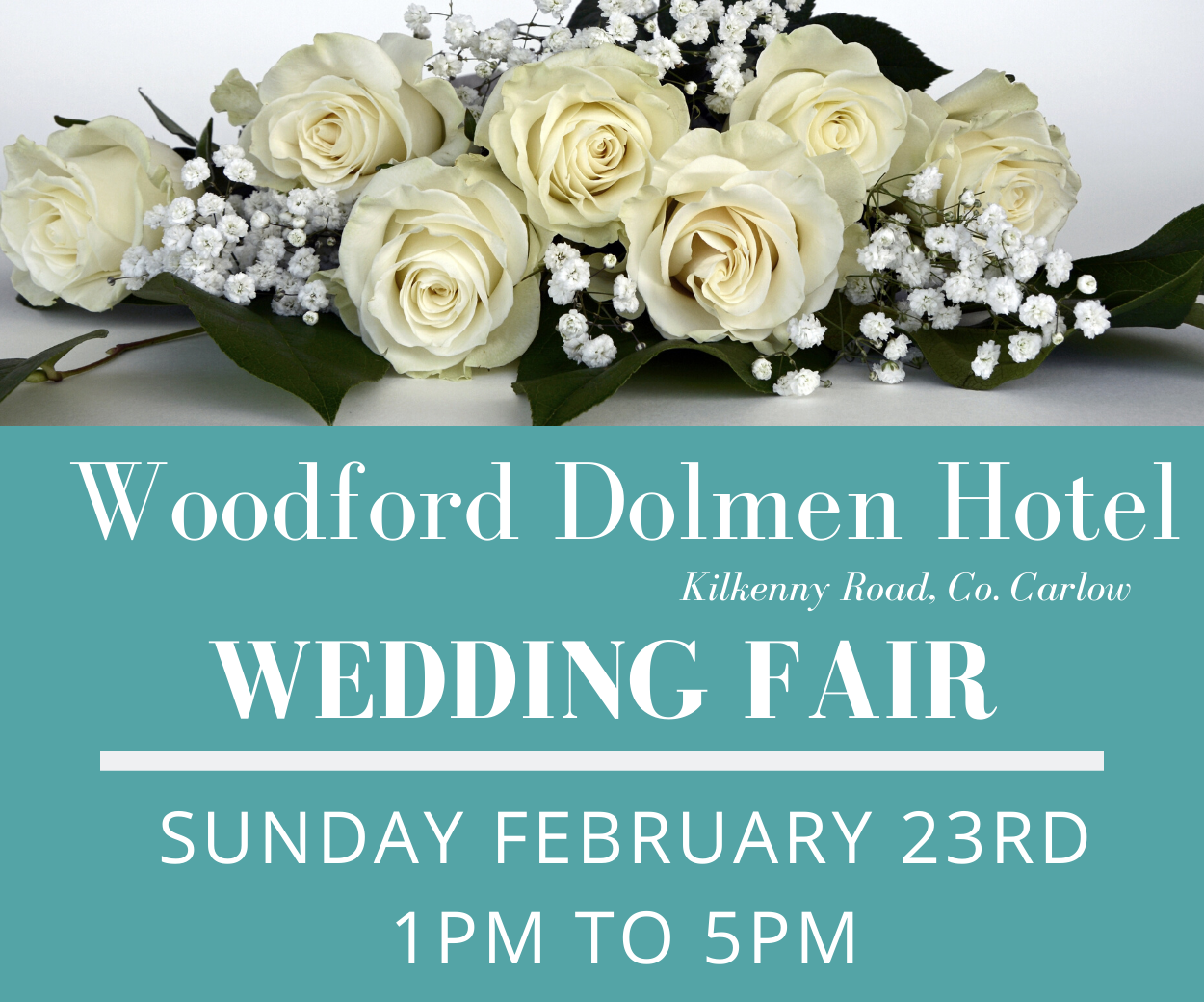 The celebrations began with a concelebrated Mass: the chief celebrant was Fr Hugh O'Donnell, OFM, chaplain to Miguel House, and he was assisted by Fr Willie Hennessy PP Castletown, Fr Walter Cook, Fr Cantwell, San Francisco, Fr Richard Kelly, PP, Anglesboro, Co Limerick and Fr Tom Hubbard IC.
The music was led by Brothers Timothy McLaughlin and Martin Kearns, Andy Phelan and Billy Dollard.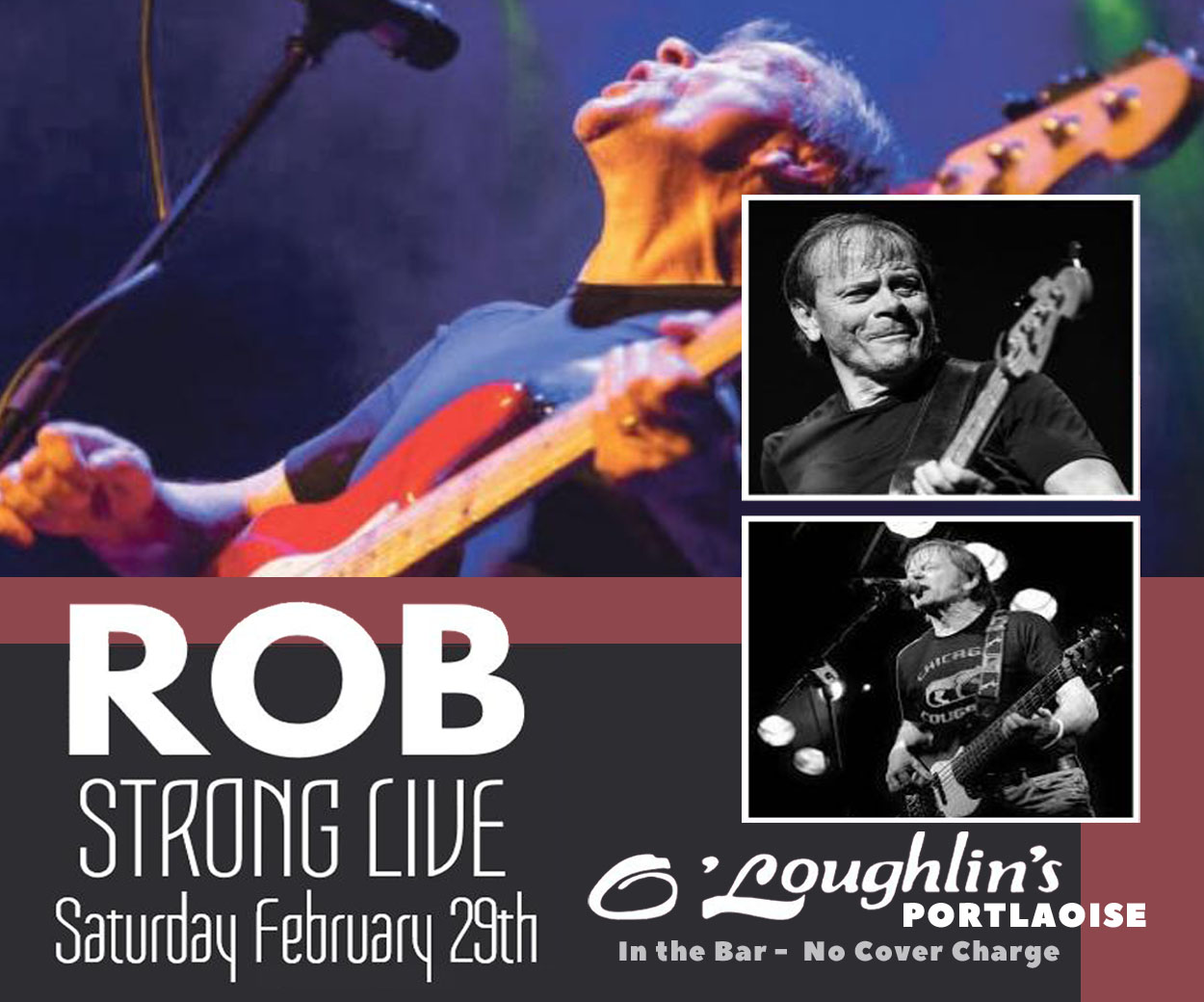 The celebrations for the day were wonderfully organised by Brother Martin Curran fsc, Director of Miguel Community and Ms Teresa Cleere manager of the centre with assistance from staff members and confreres.
Brother Norbert was honoured with many tributes and presentations. The Centenarian Bounty, the national award made by Uachtarán na hÉireann to those who have reached 100 years of age, was presented by Brother Laurence Hughes fsc, Provincial of Ireland, GB & Malta. Brother David O'Riordan, a fellow Limerick man and formerly Director of Miguel House for many years read the presidential citation and gifted Brother Norbert with a framed copy of same.
Brother Norbert also received presentations on behalf of his De La Salle Community and the staff of Miguel House.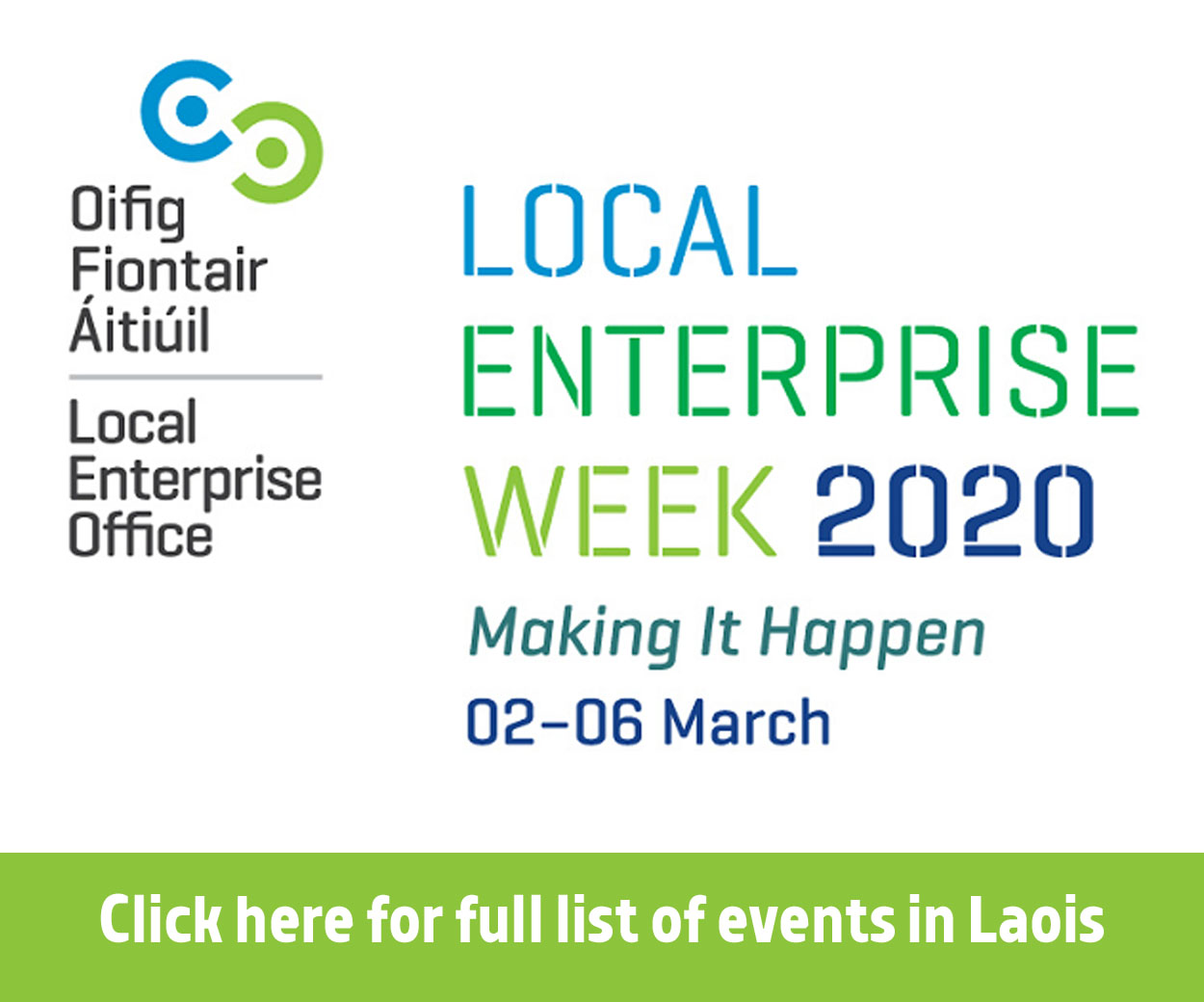 His relatives from Anglesboro and Glenacurrane, Kilbehenny, Co Limerick and Grange, Clonmel, Co Tipperary showed their love and appreciation of Norbert with touching tributes and presented Fr Richard Kelly PP of Anglesboro & Kilbehenny parish with a beautifully engraved silver thurible and boat on behalf of Brother Norbert.
Brother Kevin McEvoy spoke briefly about Bro Norbert's life and presented him with a booklet which details his life over the past 100 years.
Daniel Mullins (aka Bro Norbert) was born to Pat Mullins and Julia O'Brien on 10 January 1919 in Lackendarra, Anglesboro, Co Limerick close to the Cork/Tipperary border.
Born to a family of eight children, five of whom later committed their lives to the Religious Life. Three of his sisters, Alice, Mary Brigid and Margaret (Peg) joined the Mercy, Presentation and The Little Company of Mary congregations respectively, while Norbert himself followed his older brother, Tim, and joined the De La Salle Brothers.
His eldest sister, Joan, married Ned Casey, Grange, Co Tipperary while his remaining two brothers Edmond and John married locally and farmed in Glenacurrane and Lackendarra in Anglesboro, Co Limerick.
Brother Norbert was trained in Castletown, Co Laois, Faithlegg and Waterford Training College before he began his tour of duty around Ireland – a tour that reads like a Bus Éireann schedule – Ramsgrange (Co Wexford), Ardee, Navan, Wicklow, Churchtown (Dublin), Kildare, Finglas (Dublin), St John's, Kilkenny, Bagenalstown, Kildare and, since 2004, Castletown.
One past pupil, the journalist, Willie Kealy in an article in the Sunday Independent on 31 May 2015, wrote: "Brother Norbert was a gentle and intellectual soul whose idea of punishment was to put his head in his hands to let you know you had disappointed him. With Norbert you learned to love learning, something several of us were lucky to carry into secondary school."
Brother Norbert had a great grá for teaching and learning, coached both hurling and Gaelic football. It many of the testimonies given about him, it was stated that he was an environmentalist to the bone and liked nothing better than tending the community and school grounds wherever he was posted.
He was passionate about cycling and got to know much of Ireland from a bicycle seat and, while based in Wicklow, he loved his daily swim in The Murrough.
He has been blessed with robust health and even now he is both spry and mentally alert; his life-long motto was:"If you don't use it, you lose it."
There were just under a hundred guests in attendance and the entertainment, ably led by local duo, Andy Phelan and Billy Dollard, continued long into the evening.
Thanks to Brother Kevin McEvoy for sending us this report and the below pictures: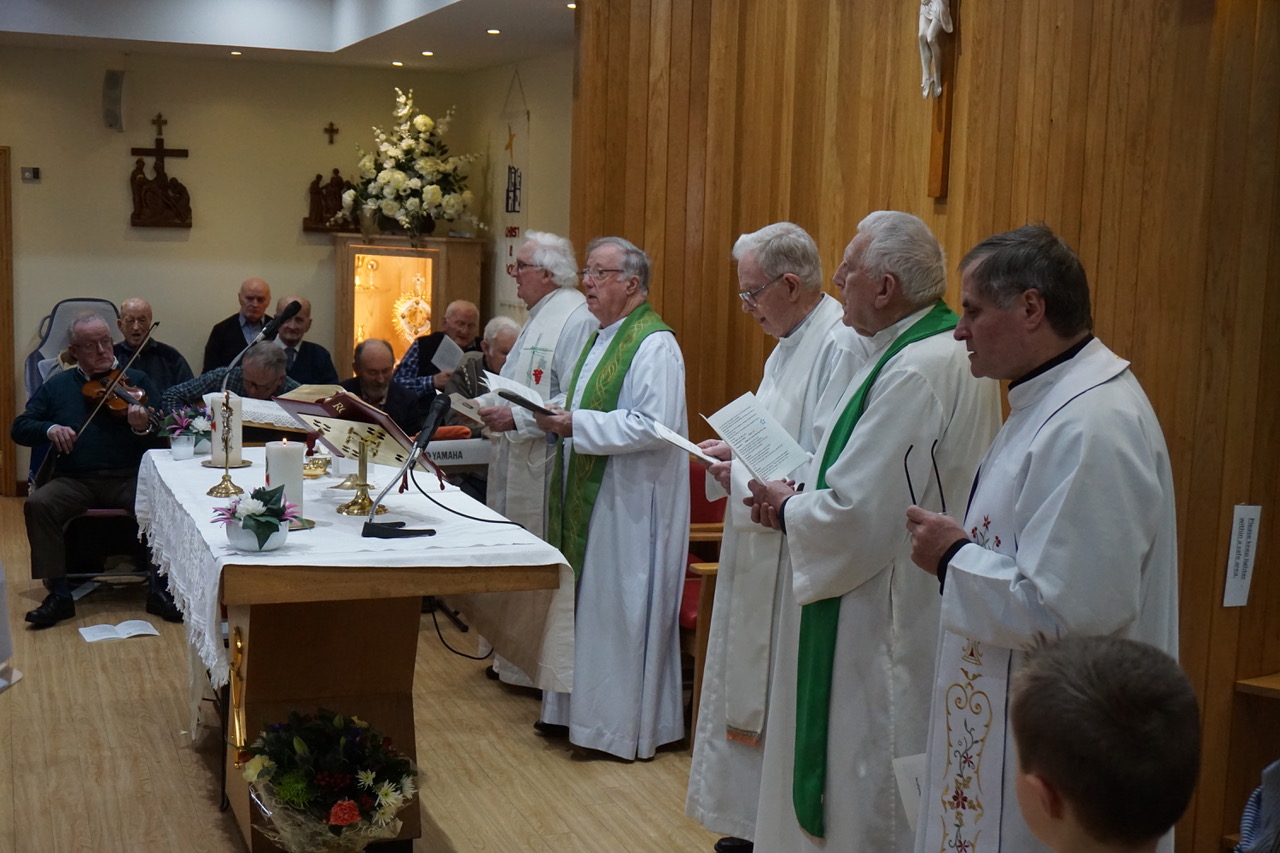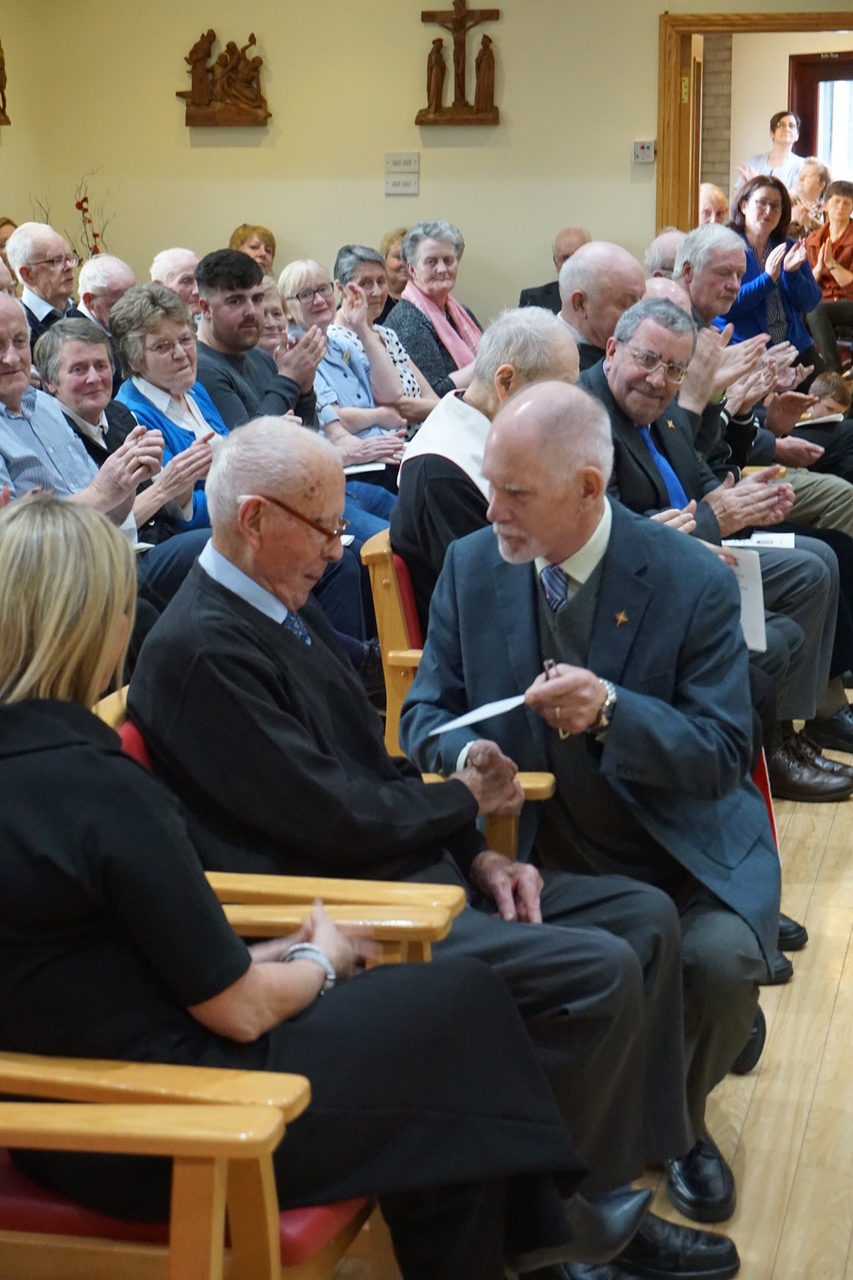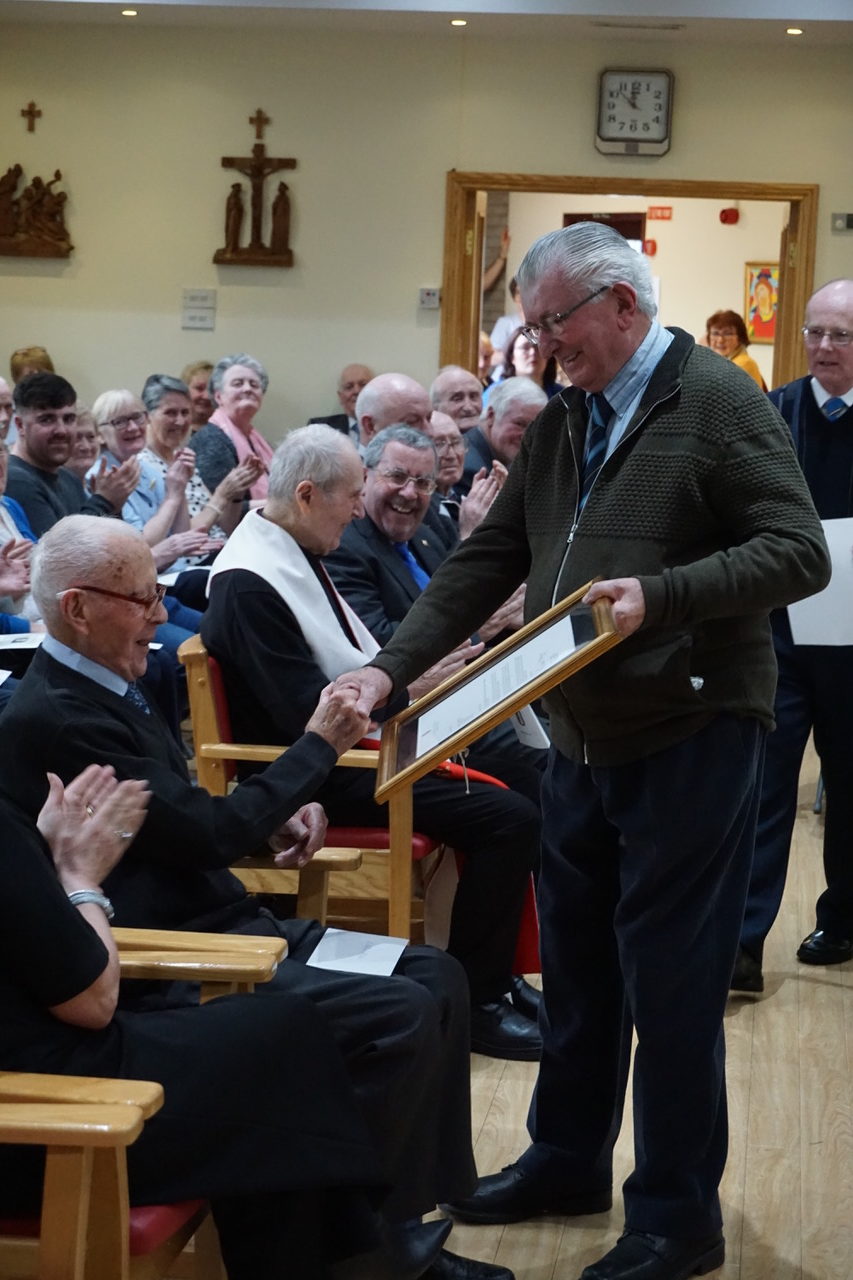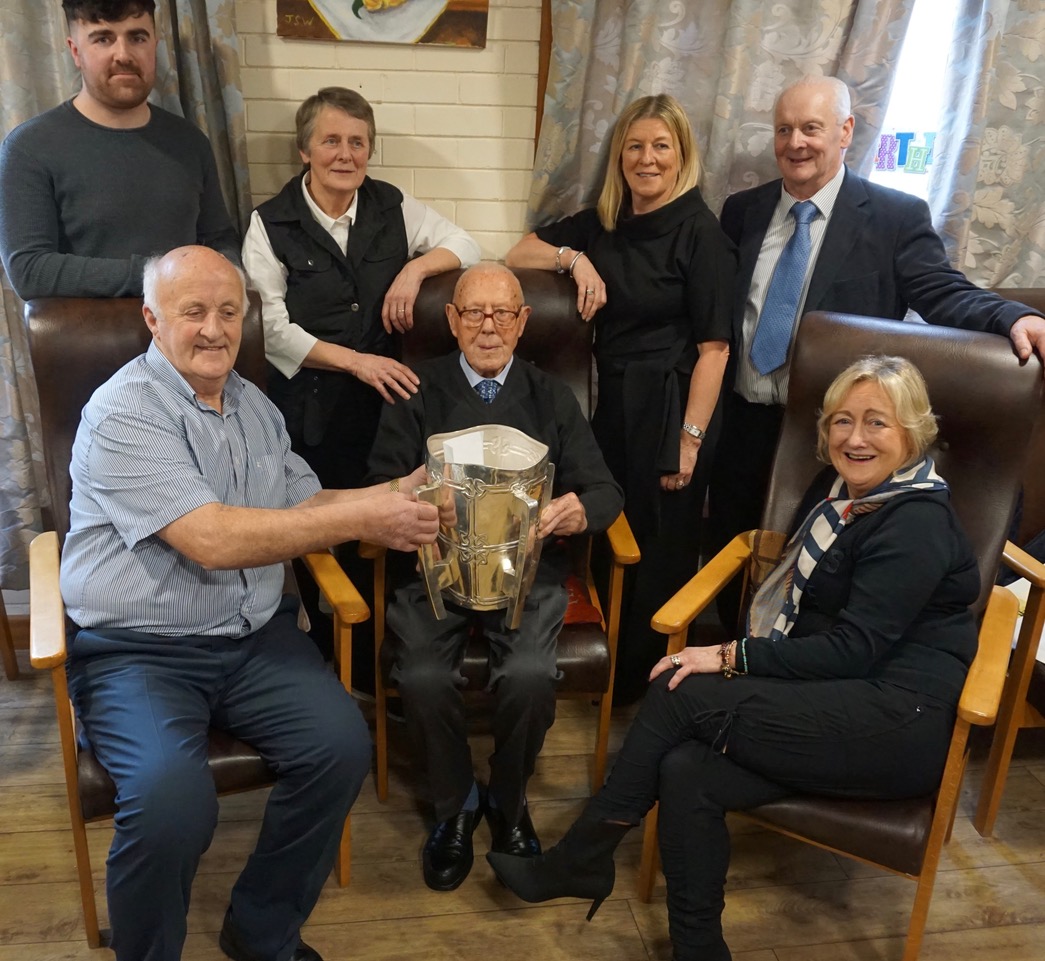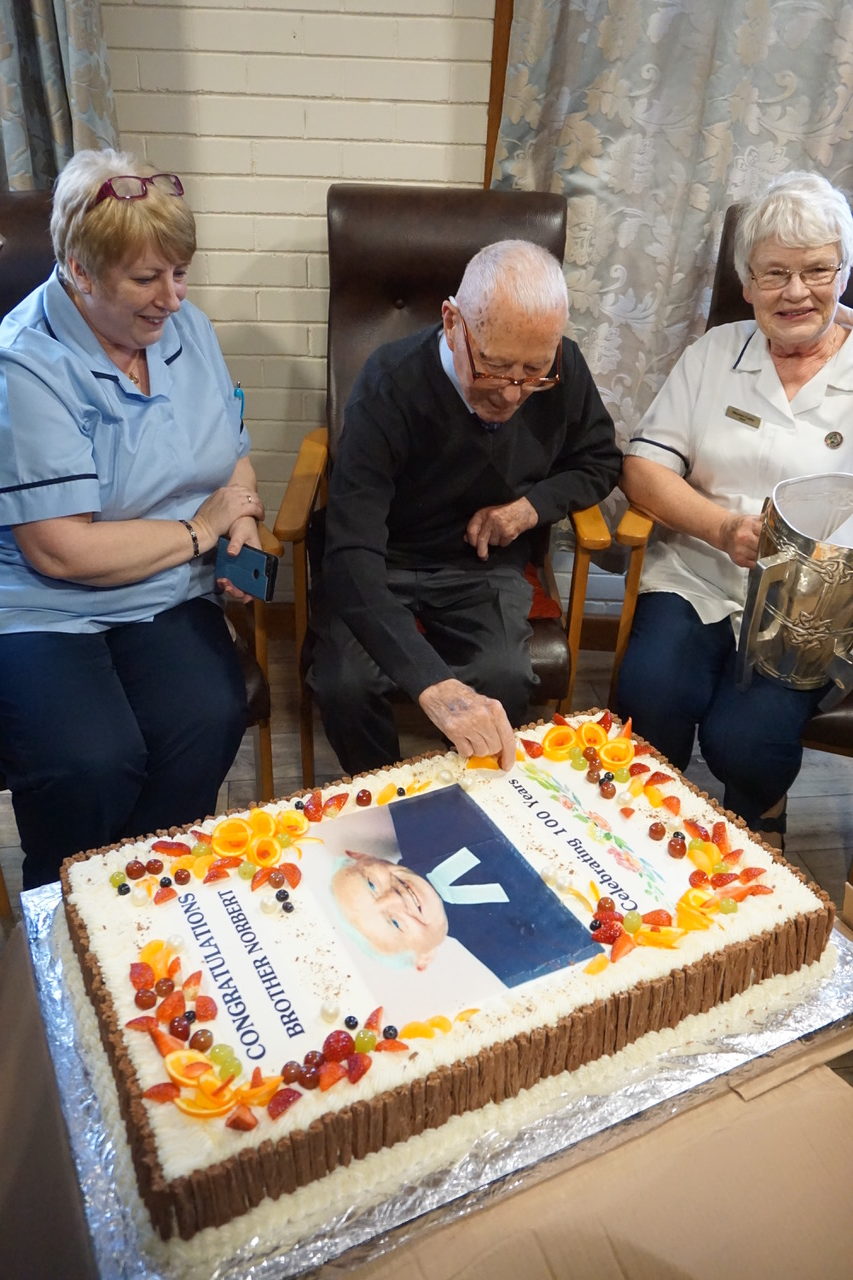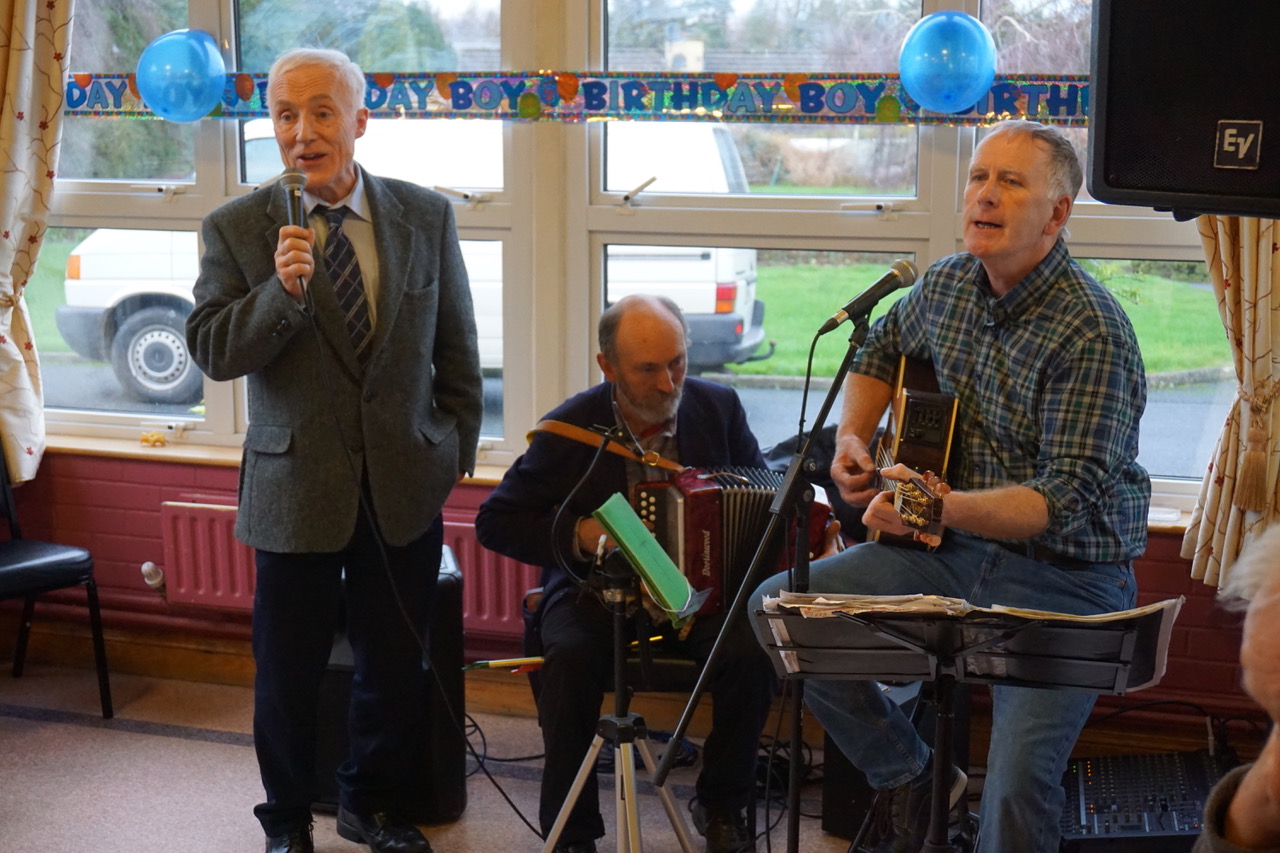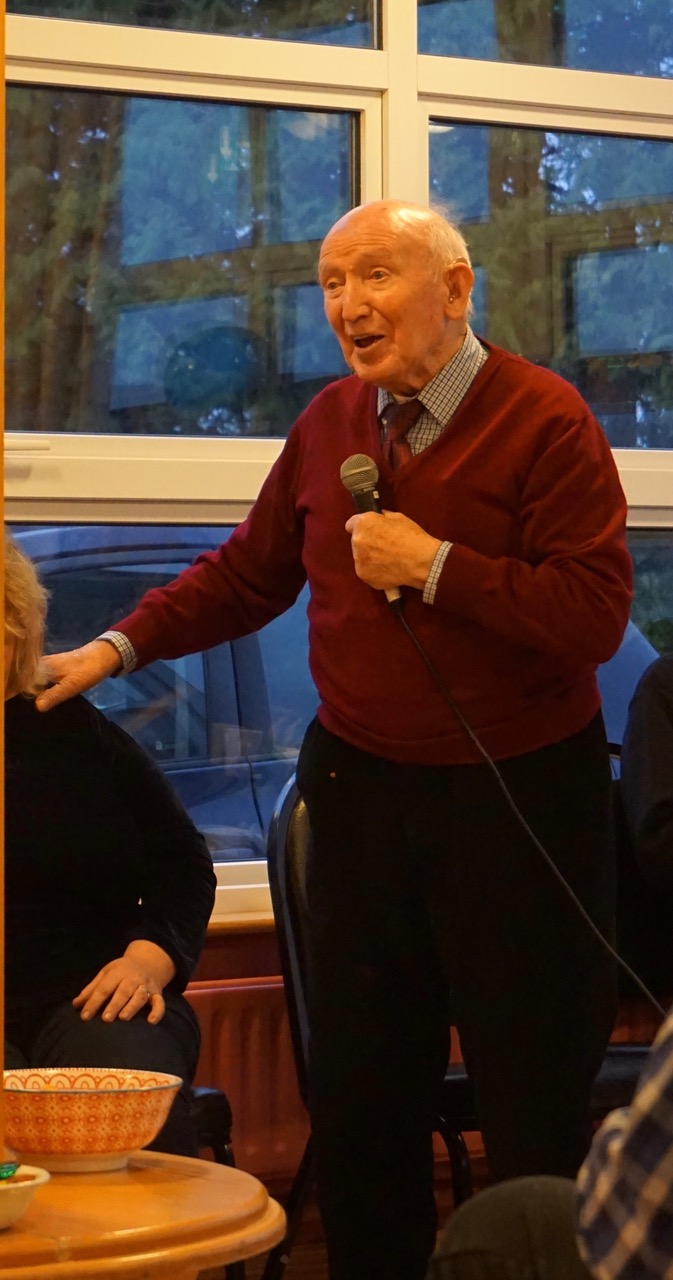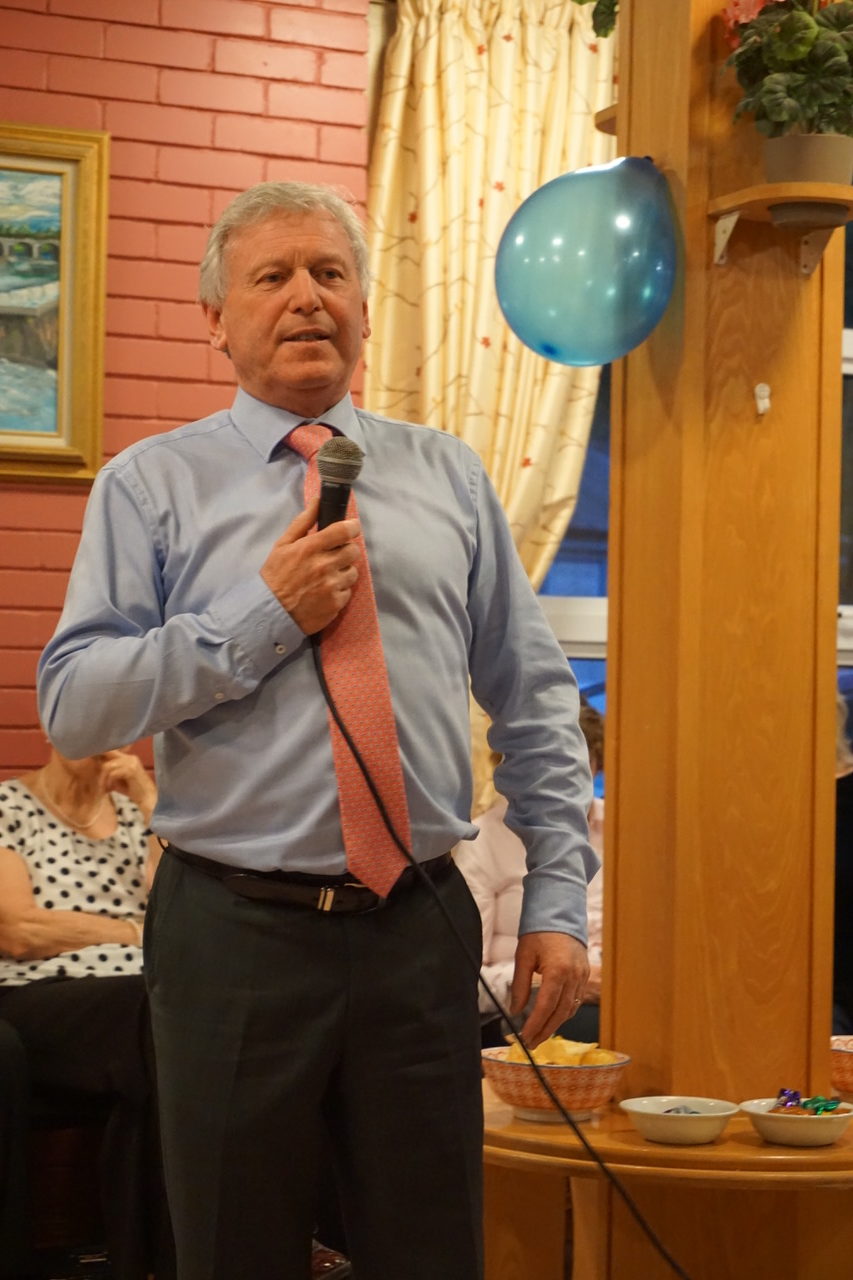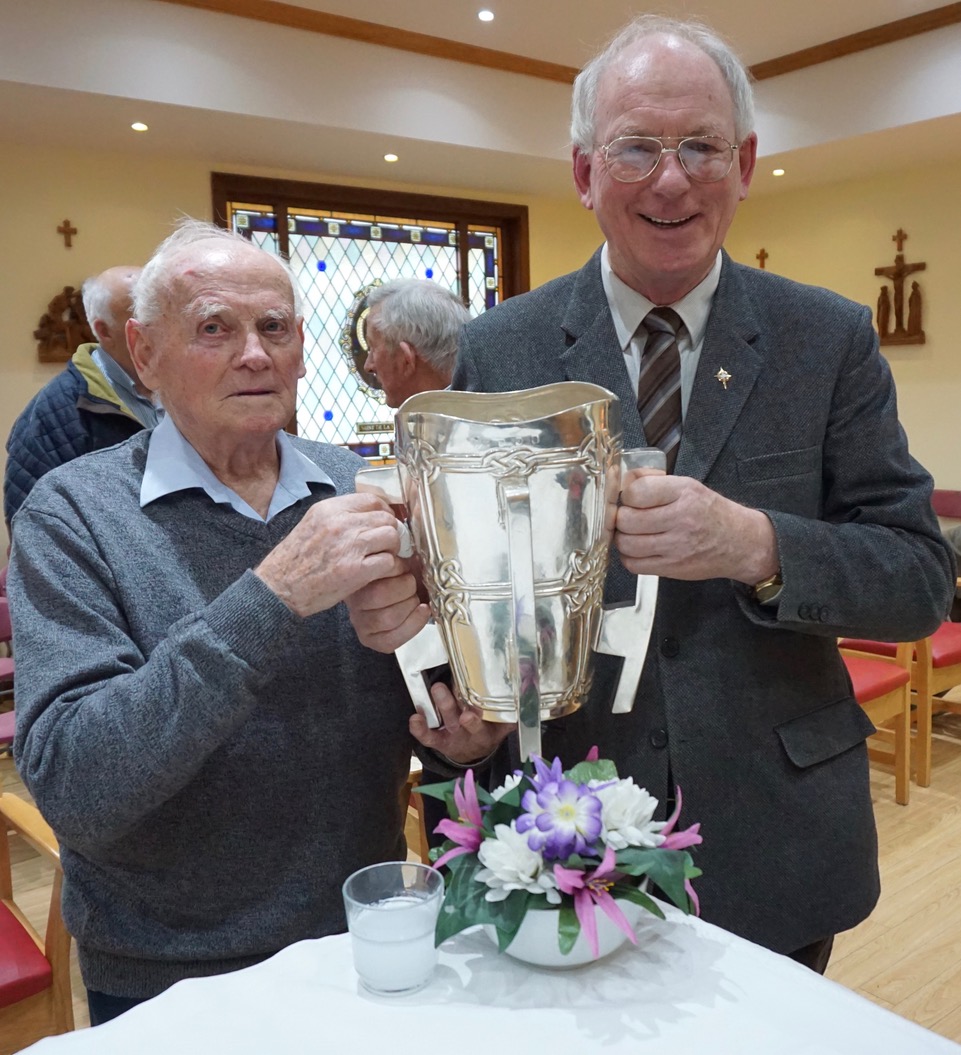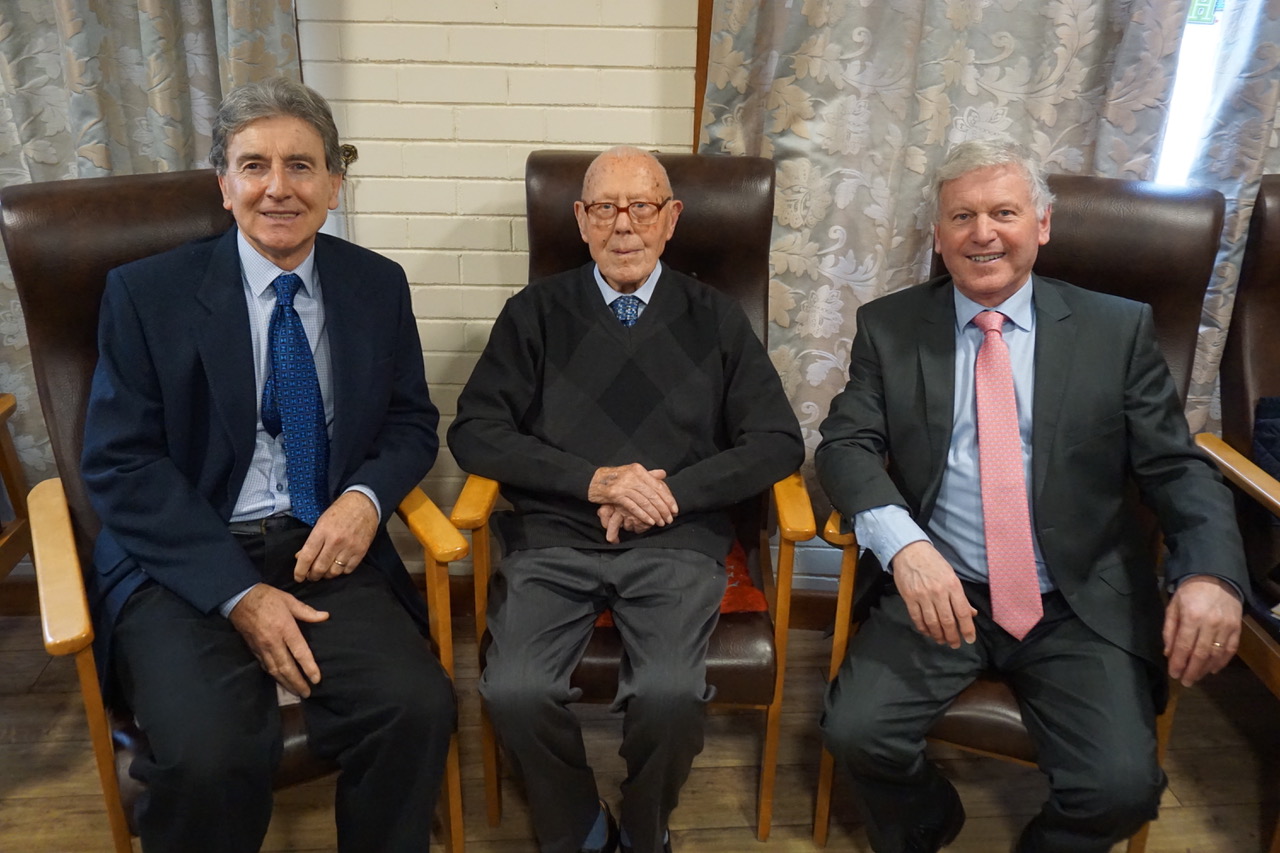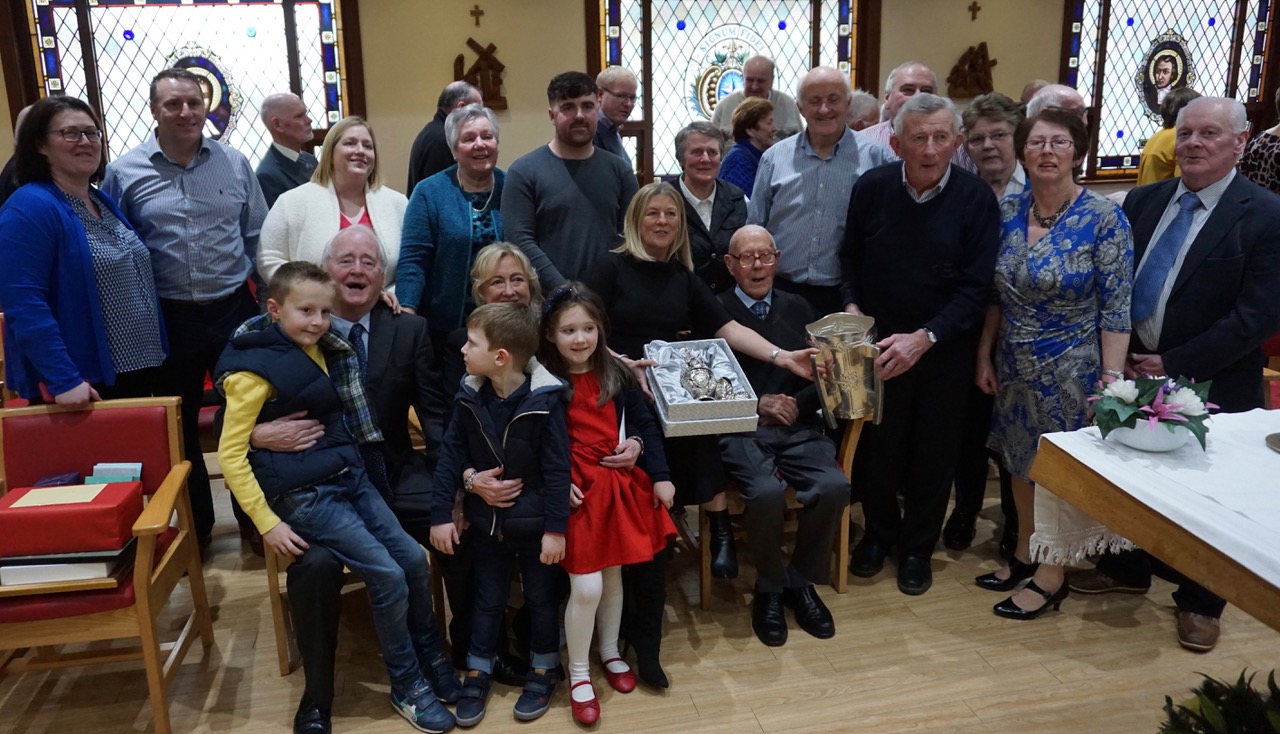 SEE ALSO – Three Portlaoise Prison managers 'scapegoated' following officer walkout