"The business economy of Portlaoise and Laois is continuing to grow at a rapid rate."
Portlaoise native Eamon Callaghan has recently set up Vision 85 in Clonminam Business Park in Portlaoise, which is a co-working hub that facilitates a variety of office spaces, hot desks, work space and conference rooms.
Vision 85 operates with high-speed broadband which is sponsored by Vodafone Ireland. This allows for fast and uninterrupted internet connectivity, a major bonus for those working in the hub.
We visited Vision 85 on a bright January morning and already there are tradesmen onsite working on the next phase. This, however, is only the start for a young man who has big plans and has always aspired to work for himself.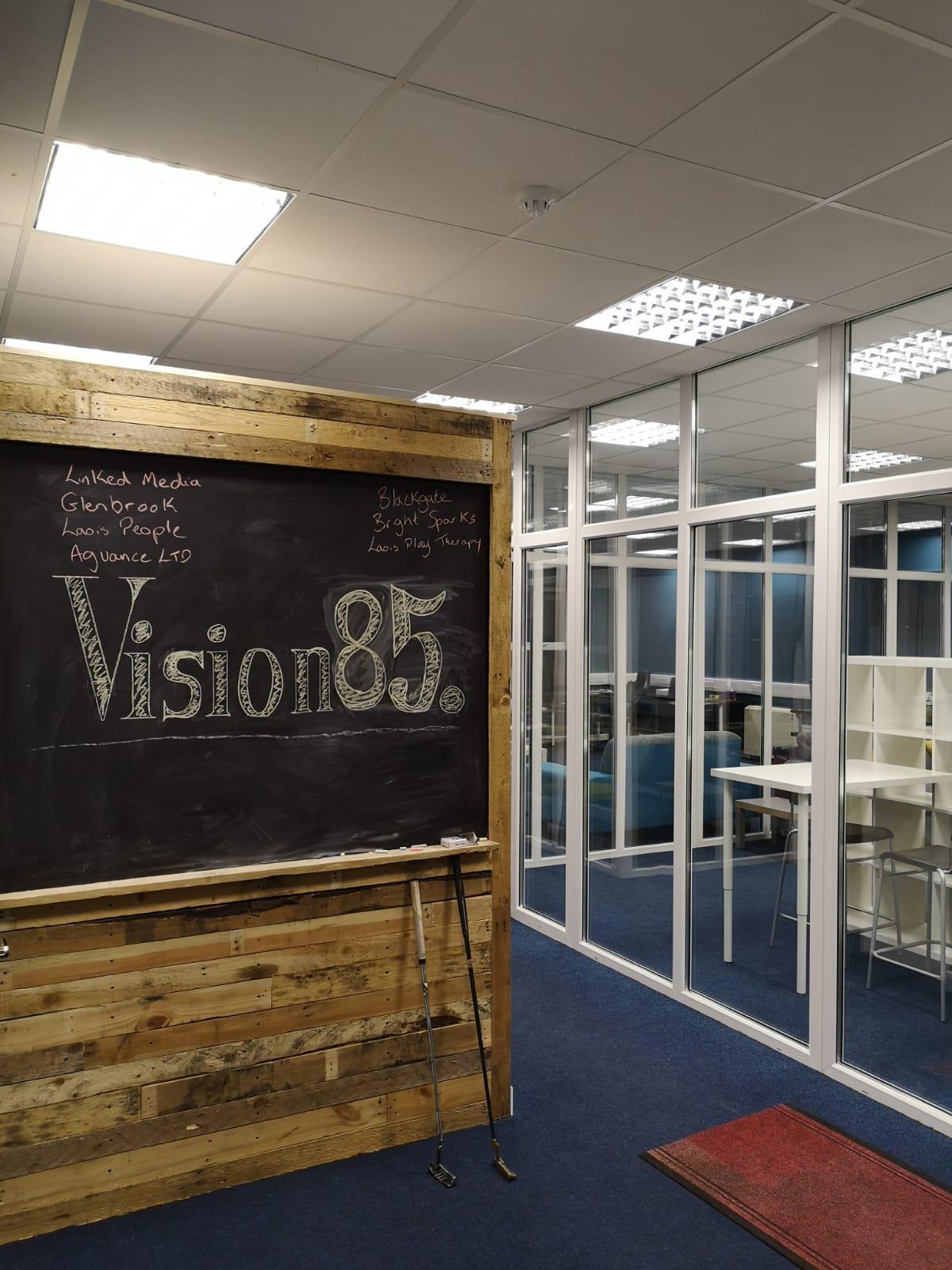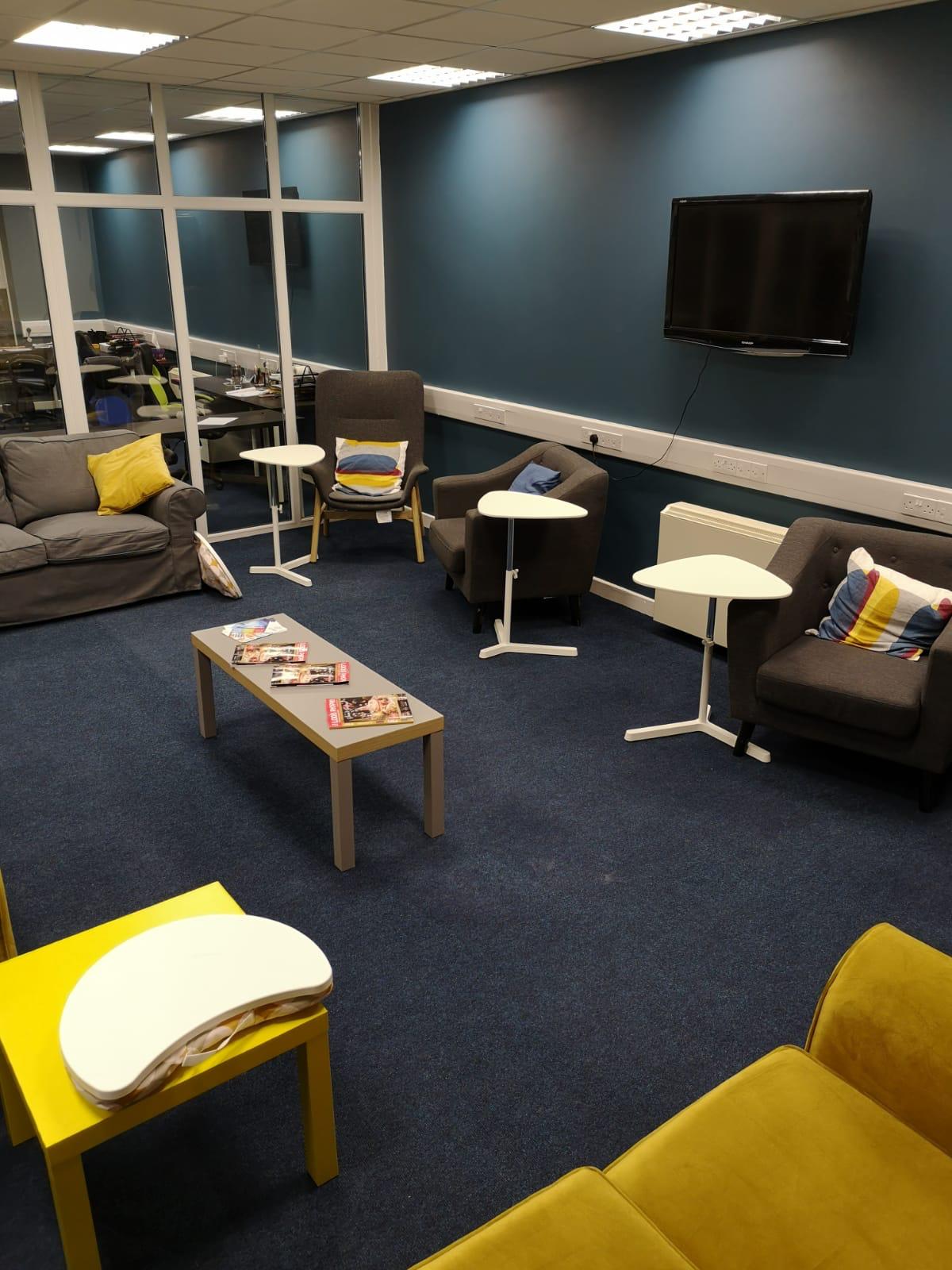 Having studied Business Studies and Equine through Athlone IT and Gurteen Agricultural College, he has a strong background in the horse-breeding industry.
"My inspiration for setting up this venture is to try to keep jobs local, sustain and help to continue to grow the Laois economy. Portlaoise has a bigger population than Tullamore, Mullingar and Carlow and is only slightly smaller than Kilkenny which is a city.
"We all know about the 11,500 people leaving Laois every day to work, most of them to Dublin. A venture like this helps to claw back a percentage of that," he adds.
"We're in the middle of the country on a brilliant rail and road network. The widening of the M7 motorway will be completed later this year, making us even more accessible to Dublin. Portlaoise is going to explode in terms of business. There's no doubt about that."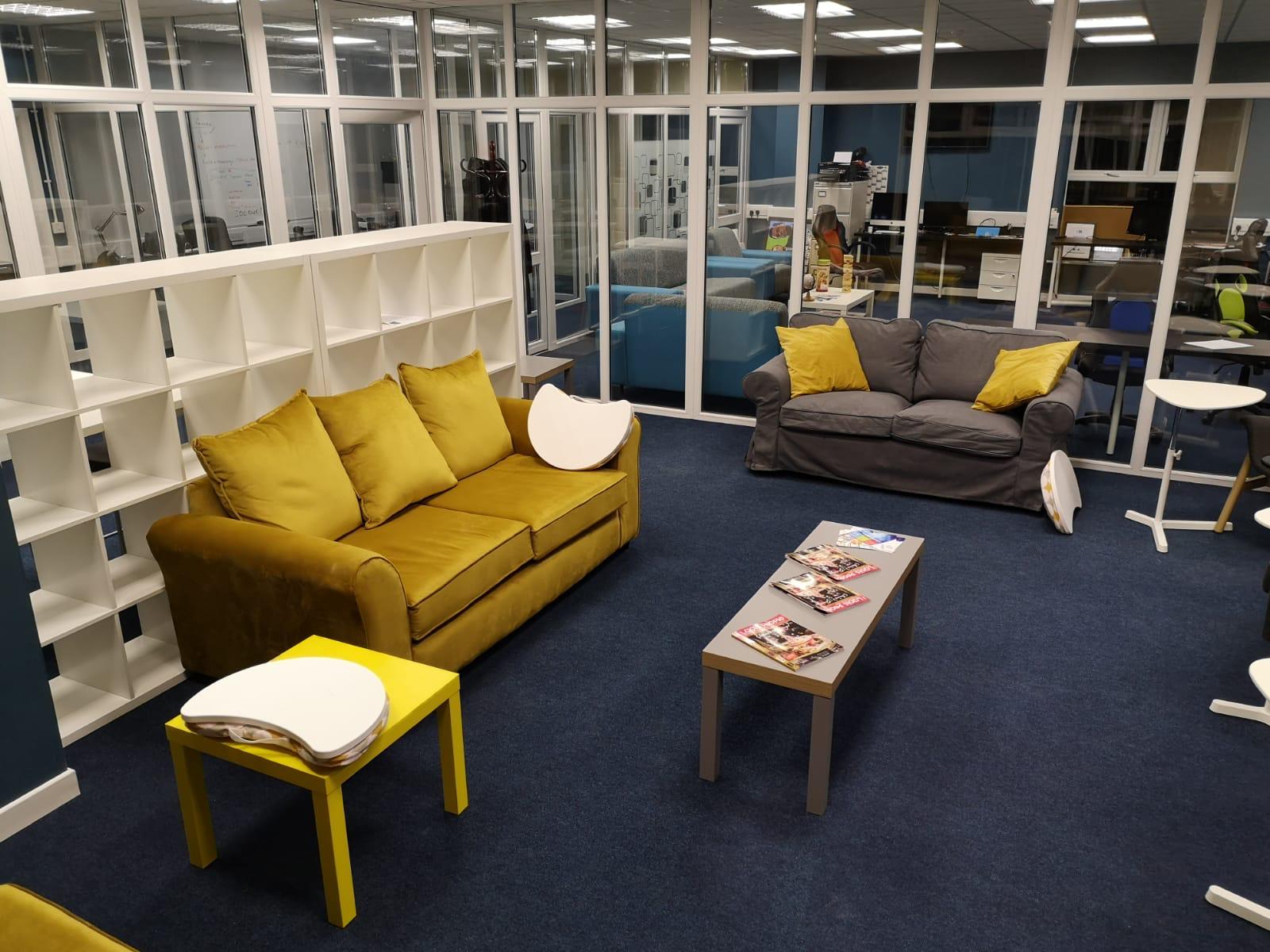 A quick walk around the completed Unit 4 gives an immediate sense of the vibe and atmosphere that Eamon is hoping to cultivate. 'Welcome to Vision 85' is the message on a chalkboard inside the door while to the right is a comfortable and bright shared working area.
Across the way is a kitchen with tasty treats, while the rest of the lower floor has office spaces already rented. Upstairs there are various office spaces and hot desks to rent and there is a chill-out zone with a Playstation and a couple of beanbags.
To add to this vibe, Eamon will be getting a pool table, a putting green, a basketball and introducing Pizza Friday. He also hopes to able to bring in mentors and guest speakers.
"It's not just about business, it's about creating a community here," says Eamon as he shows us around. "It's a comfortable and creative space where all the businesses can network and work with each other.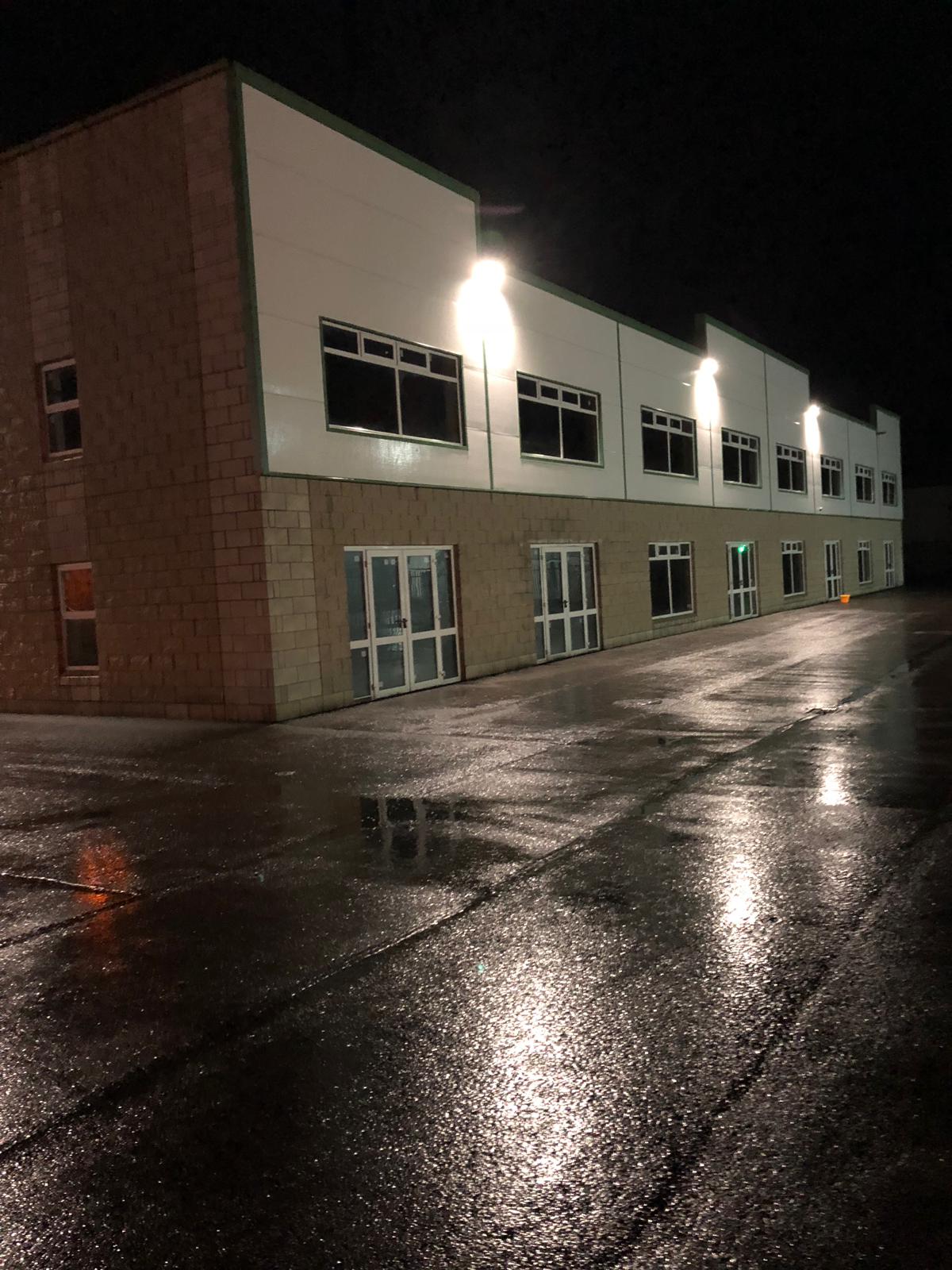 "We're going for the Google/Facebook feel but we're not over-engineering that. We hope to have start-ups, established businesses and companies that are looking to grow."
By the end of this month, there will be about 20 people working in it across a variety of businesses. Already Linked Media, who specialise in website development, have moved in. So have Glenbrook Forwarding, a specialised haulage company, Agvance Ltd, a local company that import food supplements and products for the agricultural sector, and the Laois People magazine.
All of these companies are based in offices of various sizes in Unit 4, one of the five units in the building. There is also hot desk spaces available to rent – with individuals or companies able to agree short-term and long-term deals, or arrangements that would see them take a desk for one or two days a week.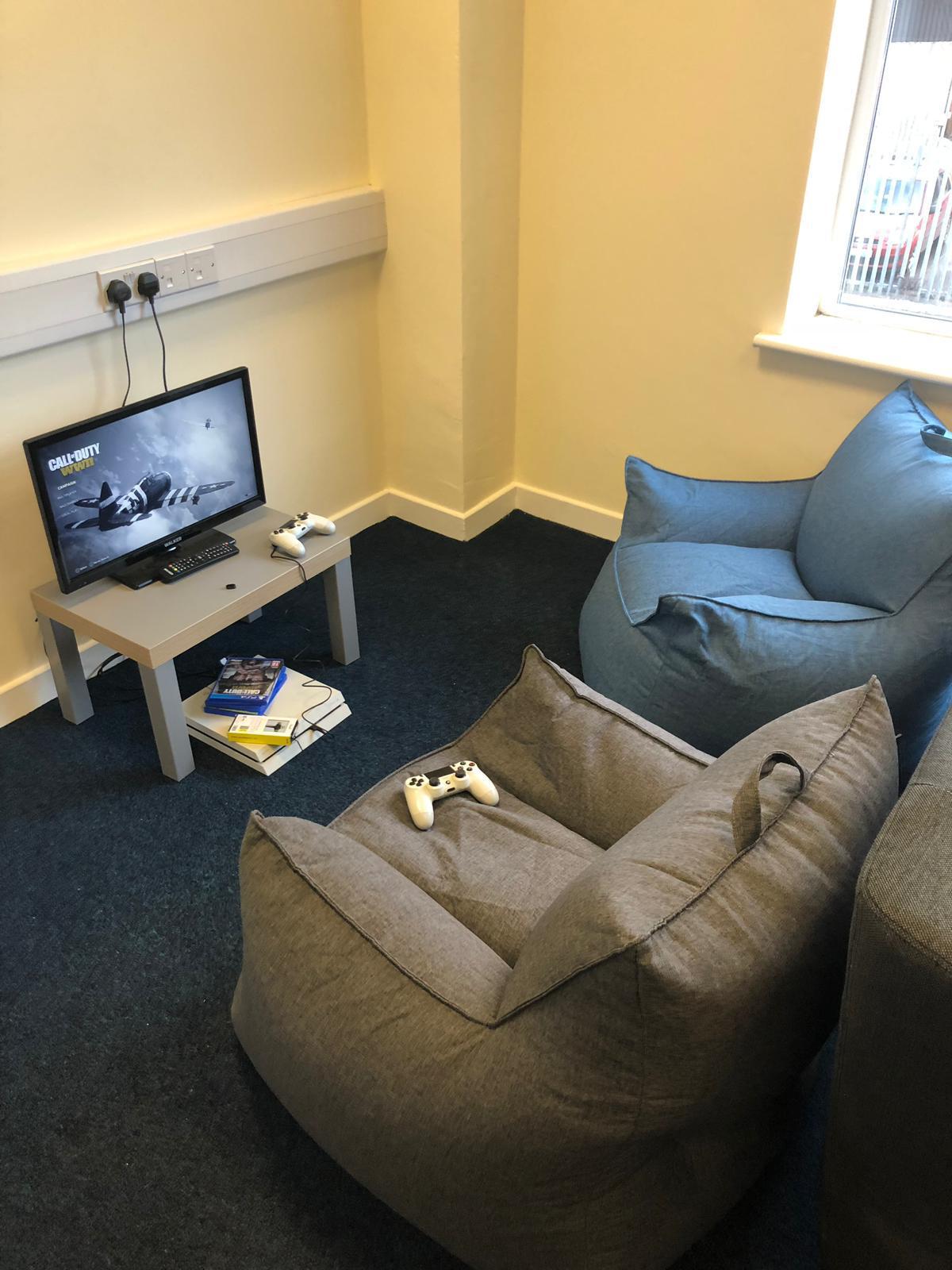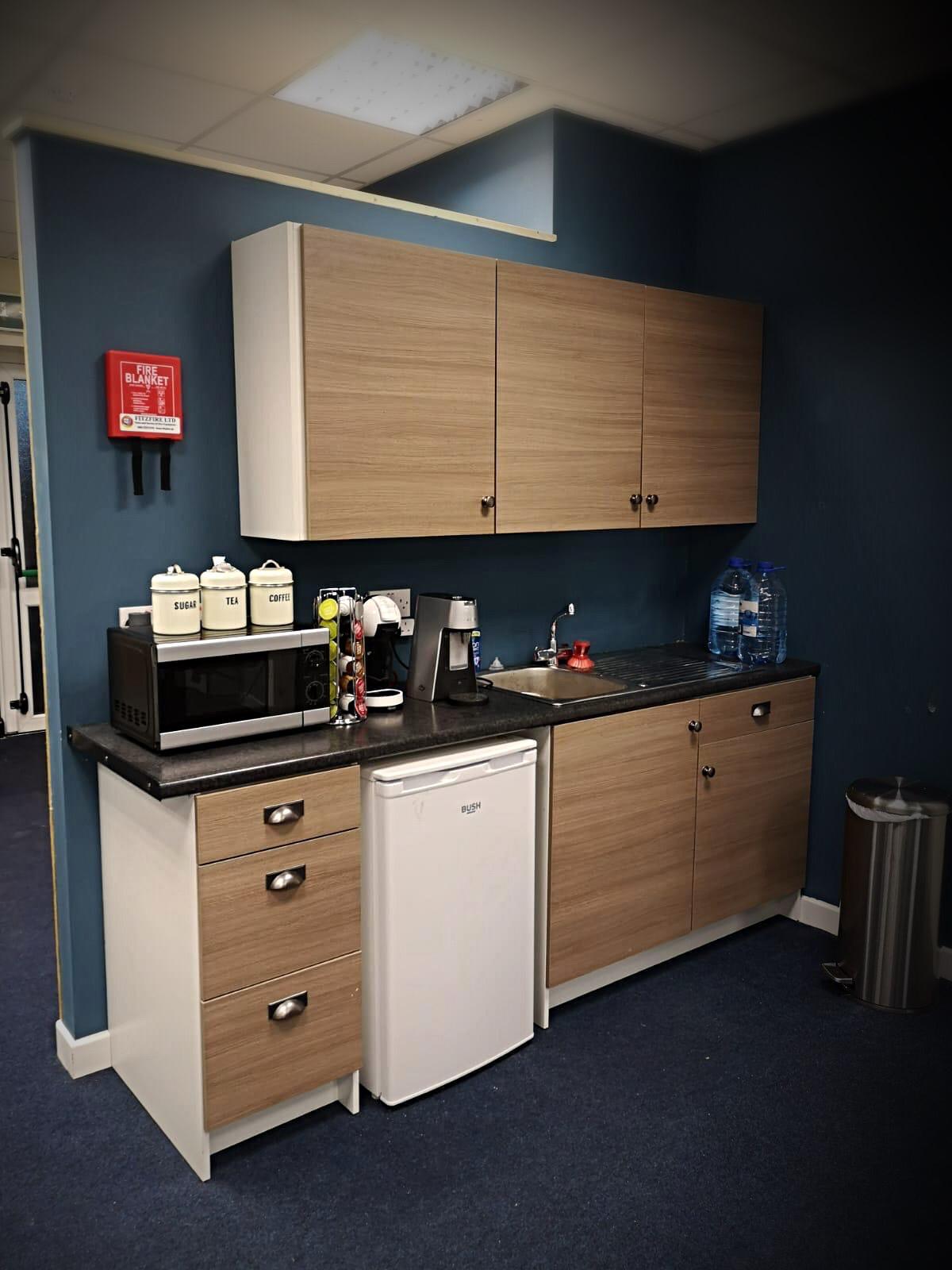 Unit 5 will house both Bright Sparks – who work with kids with dyslexia and reading difficulties and who provide grinds to second level students – with Laois Play Therapy who work with children aged 3-12 who have emotional and intellectual disabilities.
Eamon is speaking with other businesses about filling Units 2 and 3 while Unit 1, which will be in operation by March, will have a coffee shop downstairs and conference roooms for hire upstairs.
If you are interested in hiring space in Vision 85, you can contact Eamon Callaghan on 085 2234444 or email vision85hub@gmail.com
SEE ALSO – Check out the dedicated jobs section on LaoisToday