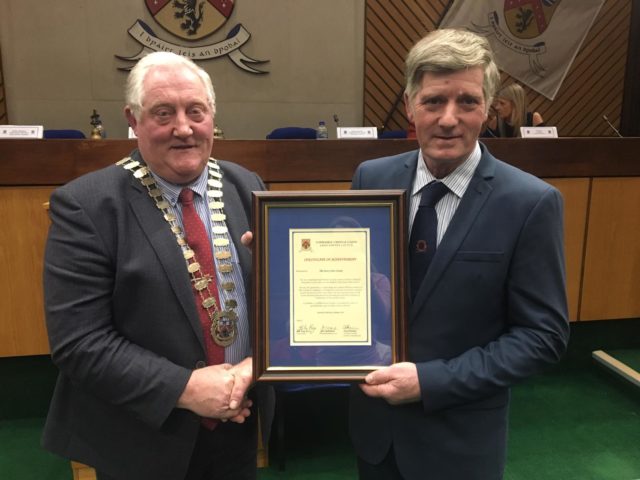 From its beginnings in 1898, the Ossory Show is one of the most prestigious and long-running agricultural shows in the country.
The Ossory Agricultural hosts over 280 categories ranging from cattle, sheep, horses, ponies, poultry, crafts, eggs, baking, vegetables and flowers over the 120 years.
Competitors from all over the country compete across a variety of categories every occasion at the annual event always makes for a great family day out.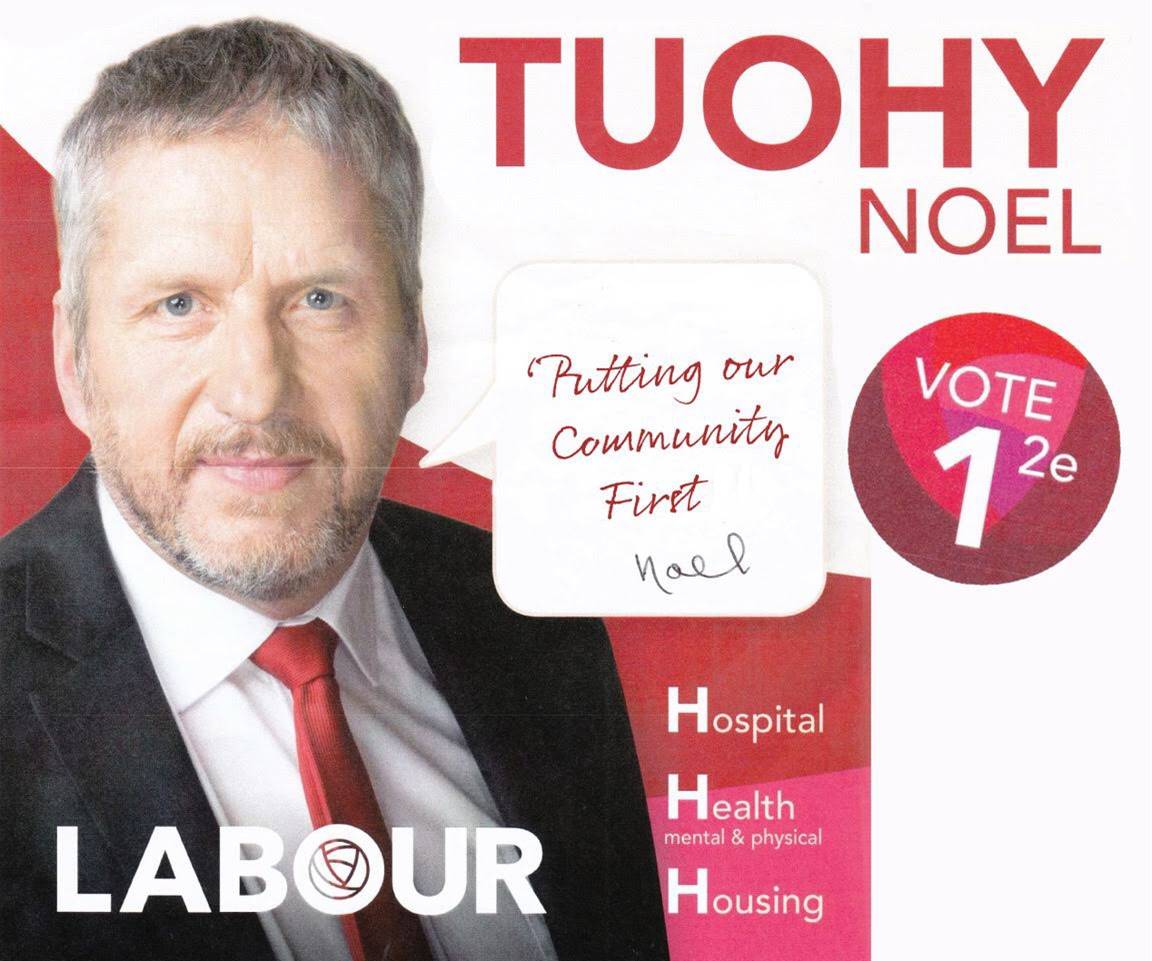 The Ossory Show was named after Lord Castletown, who was the baron of Ossory. It originally took place at Donaghmore Workhouse Museum and moved to Rathdowney in 1950. In 1987 it claimed the title of Laois county show.
Elected representatives present on the evening included TD Brian Stanley, Cathaoirleach of Laois County Council John King, cllrs Brendan Phelan, Caroline Dwane Stanley, James Kelly.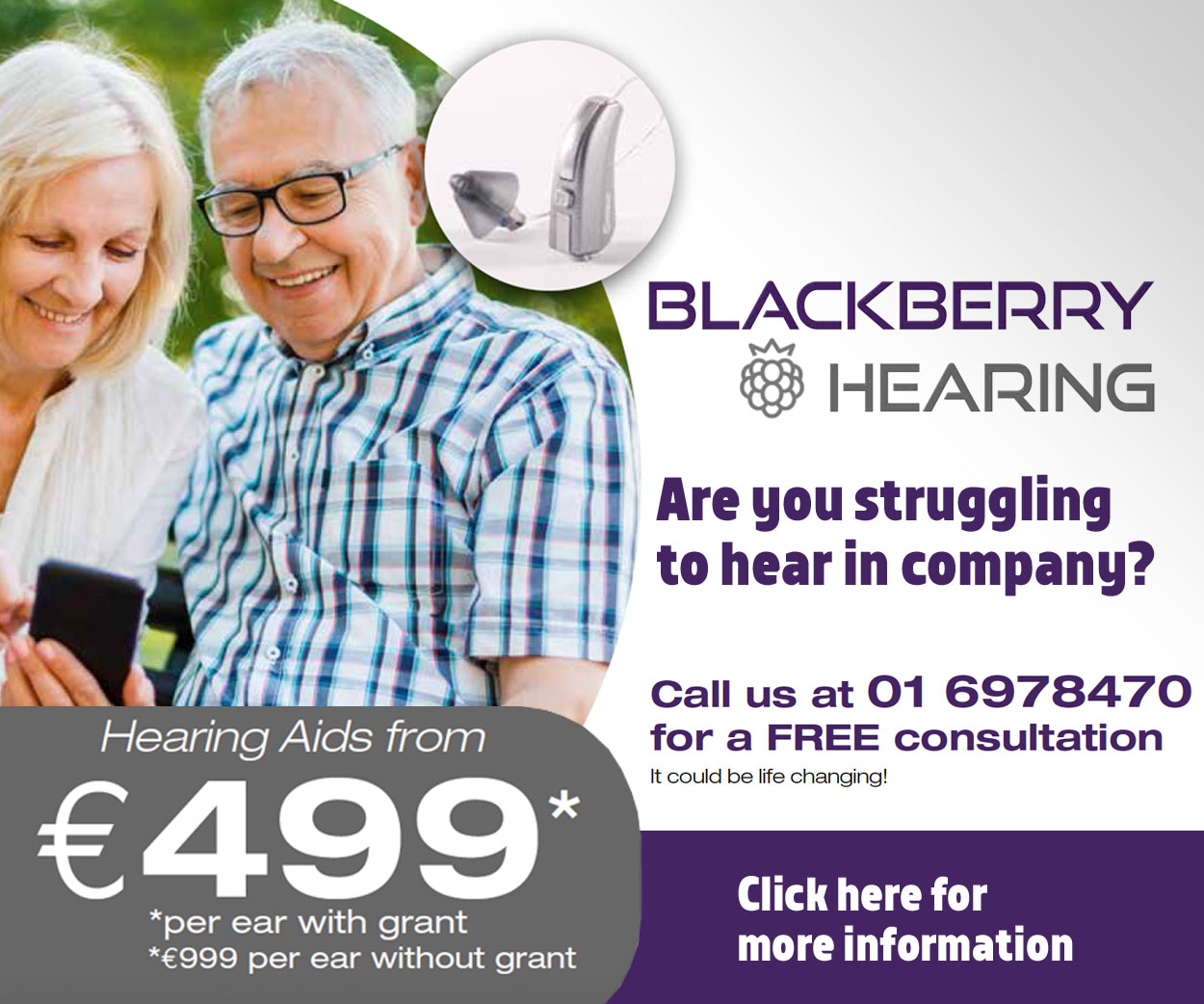 Joining them at the top table was Chairman of the Ossory Show Peter Ging and secretary Catherine Fitzgerald.
Senior executive officer in Corporate Affairs committee Carmel McNichol opened the proceedings, introducing Cathaoirleach John King, who spoke fondly of the show.
"It has continued to keep place with the changing teams. It's easy to reach from all parts of Ireland and it's a significant part of Laois heritage.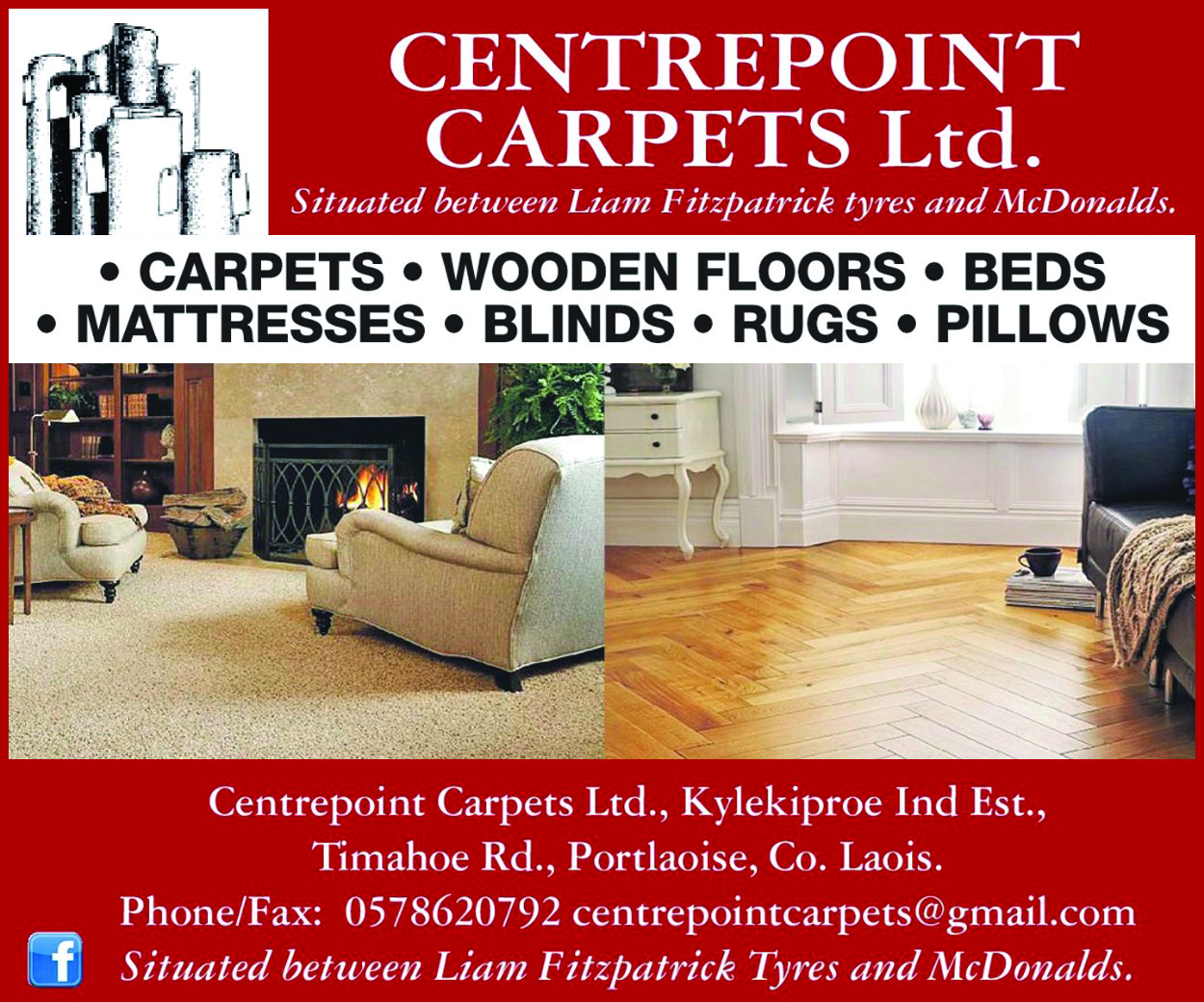 "The Ossory Show has progressed and succeeded from help of energetic members and volunteers. I hope that county Laois continues to enjoy success of Ossory Show for many years," said Cathaoirleach King.
Director of Services Donal Brennan also spoke about the progress the Ossory Show still strives to make.
"One hundred and twenty-one years. That is amazing when you think about it, when our State is celebrating 100 years in existence.
"The show has not only survived, but thrived and grown for success to success. That is not by coincidence. That hard work is not by someone or somebody, but by yourselves. Tonight's celebration commemorates that."
Innovation is key to keeping this long-running show going as successfully as it does.
"Agricultural shows are much like agriculture itself; you plan to grow year on year."
"I am delighted to participate in this recognition tonight through the means of this reception," said Mr Brennan.
Every year the family-friendly show introduces new and exciting categories for judging. This year will see a Truck Show which was first introduced in 2015.
Chairman Peter Ging spoke about the changing role of the Ossory Show since he became involved in the past 30 years.
Mr Ging also spoke about making brave changes for the future of the show in years gone by, including moving the premises to Coolfin, Rathdowney from it's ground of nine acres out to 23 acres.
The chairman echoed sentiments of it being, 'one of the best cattle shows in Ireland in agreement with the packed county council chamber.
Representatives present spoke about their fond memories of the show, including cllr Brendan Phelan, whose father was a former chairman of the annual event.
Cllr Phelan expressed fond memories of the late Jackie Cahill and a heifer going missing for up to a week afterwards.
TD Brian Stanley spoke of his childhood memories at the show and hailed it was: 'a very important event not just for south Laois but for all of Laois.'
Cllrs James Kelly and Caroline Stanley spoke of their amazement for the work of the volunteers and continued best wishes for the show.
Former chairman Marty Phelan and long-serving member Billy Mansfield also spoke on the evening; reflecting their happiness that the Ossory Show and the Ossory Show Society is receiving the recognition in deserves.
SEE ALSO – People First Credit Union in Portlaoise celebrates 50 years in business