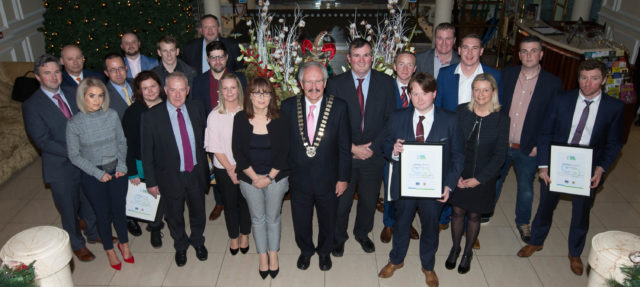 "The clock is counting down. We are fast approaching the closing date for applications for Ireland's Best Young Entrepreneur. Now is the time for you to visit www.ibye.ie to enter," says Evelyn Reddin, Head of Enterprise for Local Enterprise Office Laois.
Now in its fifth year, this dynamic competition is open to 18 to 35-year-olds who have an idea for starting a business or who are already running their own business.
"We have a €50,000 prize fund to give away here in Laois and we are looking for young entrepreneurs to enter in the three categories: Best New Idea, Best Start Up and Best Established Business."
All applications will be assessed and 15 applicants (five in each category) will be shortlisted and partake in the IBYE Bootcamp. They will then go forward to the County Final on May 2nd.
2014 IBYE finalist Heidi Higgins had this to say about her IBYE experience.
"Go for it, as you will get great exposure for your business. It is also a good way of linking in with the Local Enterprise Office Laois as they become more aware of your business and provide good opportunities and supports to help your business grow."
The application process is quick, free and simple but applications close on March 15 so time is running out.
"Just visit www.ibye.ie and take 15 minutes to complete your application. If you have any difficulties at all give our IBYE Coordinator, Honor Deevy a call on 057 86 61800. We're just a call away and we are happy to help."
Evelyn concluded "We love to see a young entrepreneur from #TeamLaois making it to the National Finals of Ireland's Best Young Entrepreneur 2019 in Google this year. Come on, enter the competition today and who knows it could be you!"
---
For More Information:
Contact: Honor Deevy, Local Enterprise Office Laois 057 86 61800
Website: www.IBYE.ie
SEE ALSO – €50,000 fund available to Ireland's Best Young Entrepreneur