It is less than three months until the Elections and our fourth Election Diary is now here.
We look at the latest political pieces as the countdown continues to this year's Local Elections.
Bobby bows out of Fine Gaels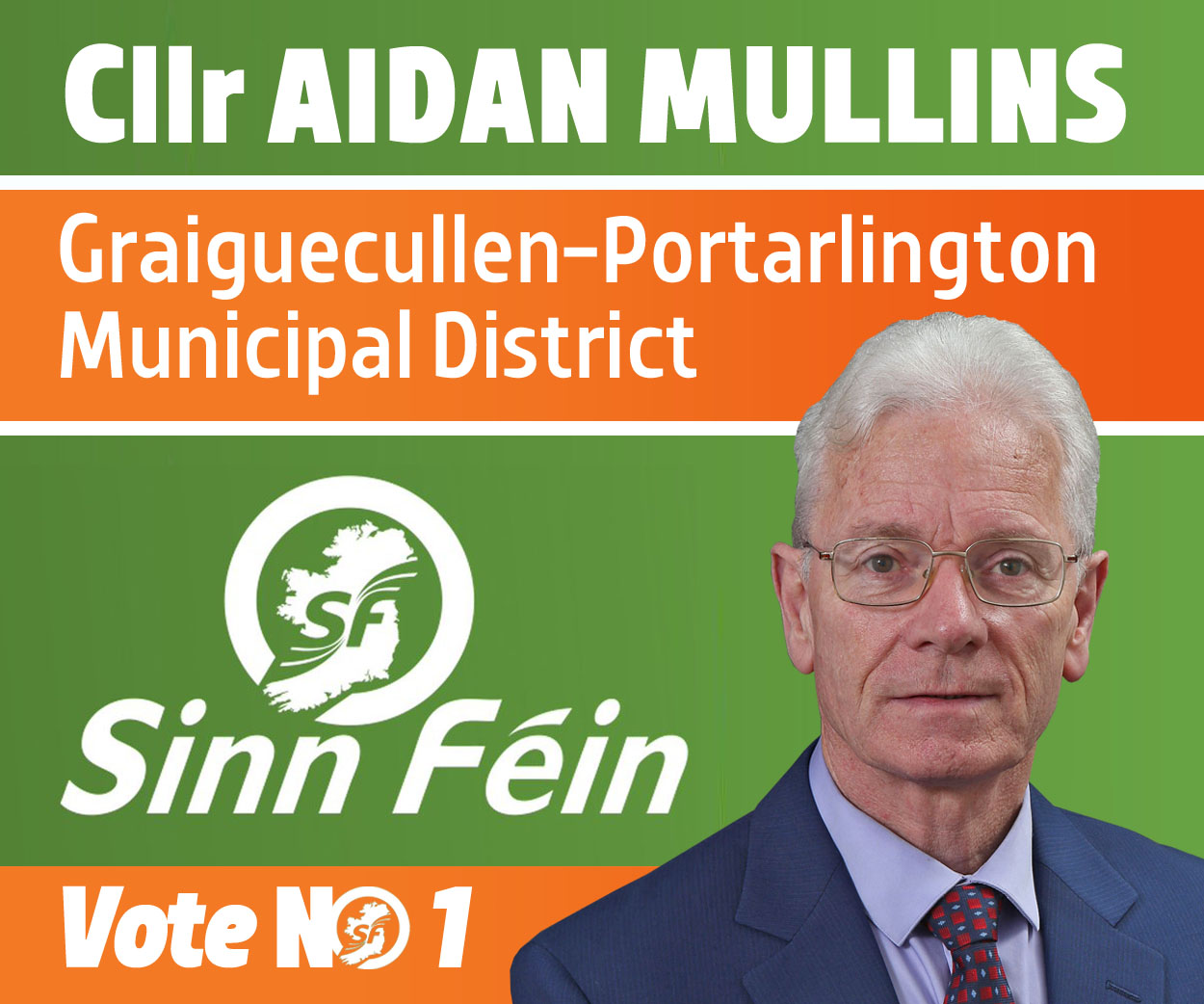 A Fine Gael stalwart from Mountmellick has shocked party colleagues by announcing his resignation.
Bobby Delaney took to Facebook this week to announce that he was quitting FG and not renewing his membership as he felt like a 'misfit' in the Party. Bobby is a former Town Councillor in Mountmellick and a staunch political activist for decades.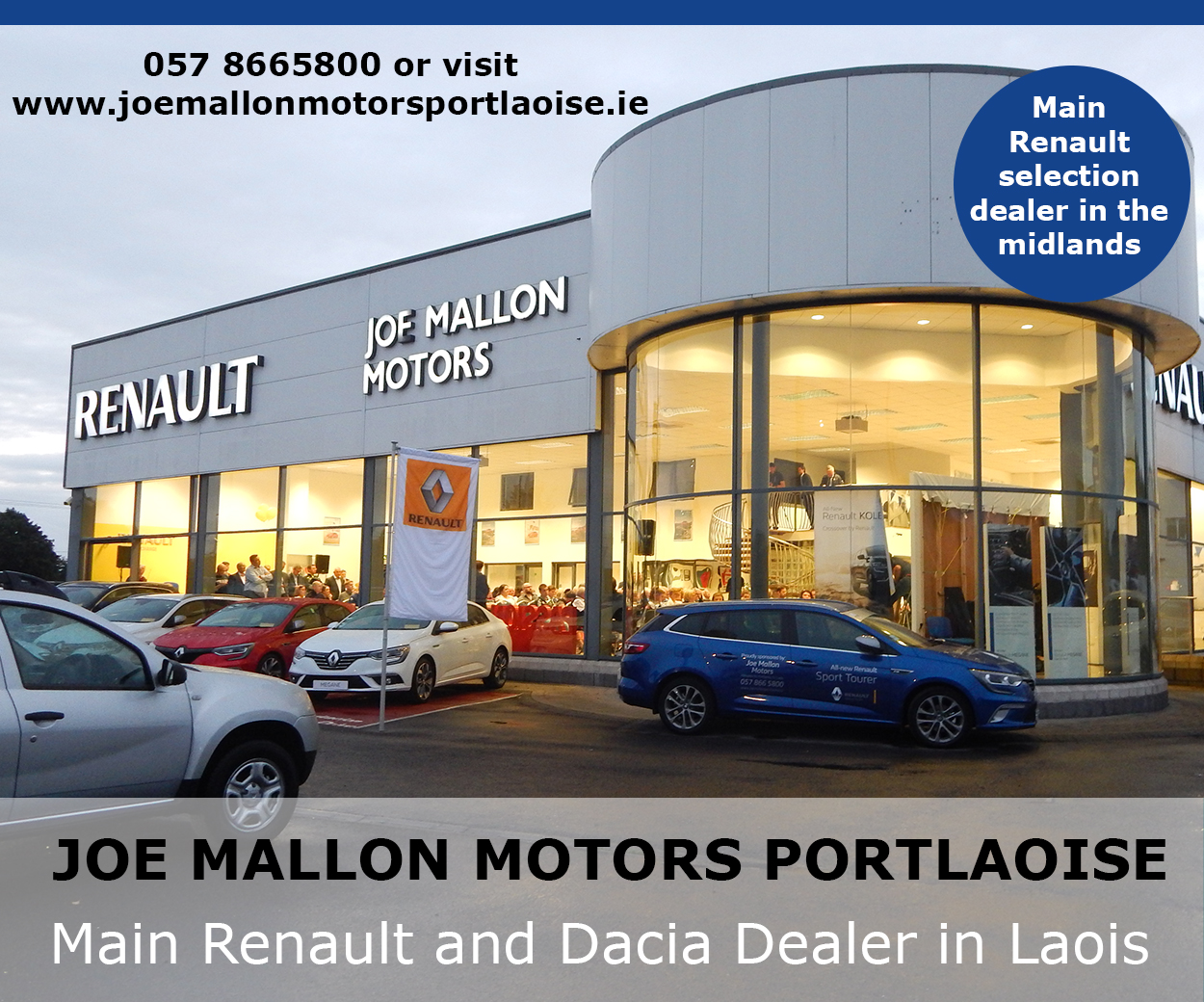 He has worked with Cllr David Goodwin in EV Condell in Portlaoise for over 40 years and had originally put his name forward to contest the local elections for Fine Gael in the Borris-in-Ossory/Mountmellick District.
However, on the eve of the selection convention in Mountrath a few weeks ago Mr Delaney surprisingly withdrew his name.
The convention ultimately allowed the four remaining candidates to go forward without a vote, including sitting councillors John King and David Goodwin along with Conor Bergin and Fergal Conroy from Bobby's home patch of Mountmellick.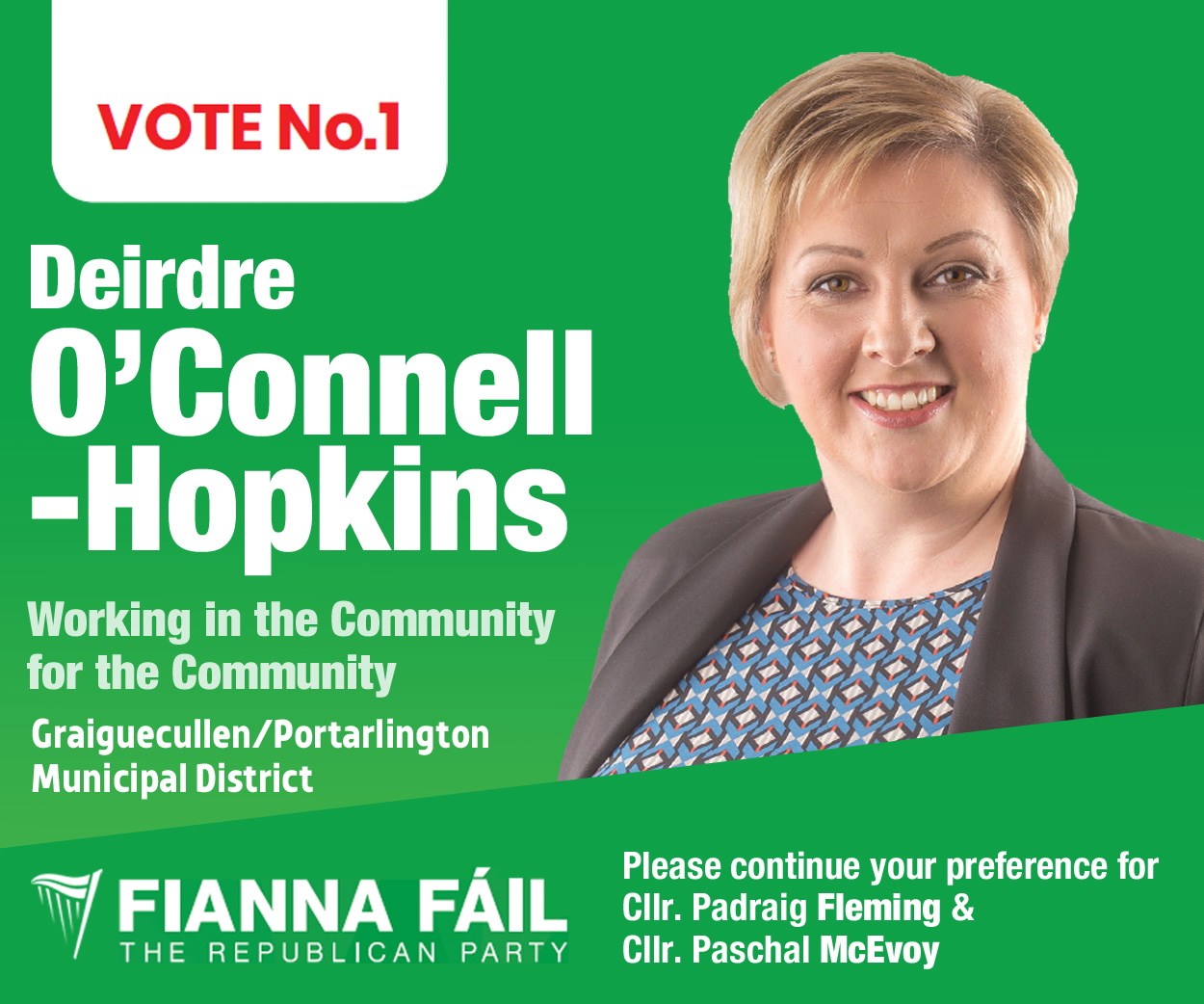 It is not clear what impact Bobby's resignation will have on Fine Gael's prospects of achieving their objective of winning an extra third Council seat in this district on May 24.
Bobby has amassed a considerable local personal following as reflected in the many positive and disappointed comments on his Facebook post announcing that he was quitting Fine Gael.
The full text of his Facebook post is as follows: "I have resigned from the Fine Gael Party and will not be renewing my membership this year.
"For some time now, I have got the feeling that I am a MISFIT in the Party, and hence the decision for my resignation, in all honesty to you the public, and most importantly to myself, I do not feel that I would be able to SELL Fine Gael policies on the doorstep during the forthcoming election.
"I would like to thank the O J Flanagan branch for putting my name forward for the Local Election Convention and I was honoured in the past to get the opportunity to get a seat and serve, on the Town Council for FG and totally enjoyed my time raising local issues.
"I am leaving the Party now bearing no ill feelings to anyone and losing none of the friends I made at grass roots level."
€10,000 available for community weekend across Laois 
Community groups across Laois can use a €10,000 pot to host the country's first National Community Weekend in their area.
The Big Hello, a Government initiative, takes place over the May bank holiday weekend and Laois/Offaly TD and Minister for Justice & Equality, Charlie Flanagan, has encouraged all community and residents groups across Laois to apply for funding to host an event.
Minister Flanagan said: "The National Community Weekend aims to strengthen community ties and tackle social isolation and is being funded through the Department of Rural and Community Development.
"I very much welcome this initiative. In a world where people are spending less time in their communities and more time at work, it is important to find new ways to connect people and focus on the importance of neighbours and our community.
"This new initiative, 'The Big Hello' will support communities to host events in their local area in order to strengthen community ties and help tackle the problem of social isolation.
"Our community spirit is immense and Fine Gael will ensure every support is made available to foster and develop this unique Irish attribute.
"I want to thank Minister Michael Ring for making this funding available. The National Community Weekend is being organised by the Minister's Department in partnership with representatives of Public Participation Networks, Local Community Development Companies, Volunteer Ireland, Young Social Innovators, Macra na Feirme, Street Feast, An tOireachtas and Change X.
"Laois County Council is being allocated €10,000 as part of 'The Big Hello' and I strongly encourage local groups to apply.
"Applications are welcome from community and voluntary groups, organisations and residents' committees within Laois County Council area."
'They are gambling with our lives' says Wallace
"Health discrimination has got to go, they are gambling with our lives" says Carlow's Local, and the Ireland South European election candidate, Adrienne Wallace.
In the South East, the most overcrowded hospital was Waterford University Hospital with 547 on trolleys whereas Kilkenny's St. Luke's had 370 patients. In addition to the trolley crisis and long waiting lists Ms. Wallace says there is the added weight of Health Discrimination affecting many outside of Dublin.
Ms. Wallace said: "Carlow residents have to travel the furthest distance for emergency care in Ireland with our closest A&E being 40km away.
"On top of this we don't have regular public transport to get to St. Luke's Hospital in Kilkenny. There's only two buses and the last train leaves after 7.30pm. This is the reality for many living outside of Dublin under the Fine Gael and Fianna Fail coalition."
Ms. Wallace put the blame firmly with "silver-spooned politicians", she said: "the politicians are totally removed from our lives, they are born with silver spoons and can afford to go private.
"They never have to experience what its like to rely on the public services that they are actively under-funding. It's just totally unacceptable and puts patient's well-being at risk.
I am calling for the site at St. Dymphna's in Carlow to be assessed and considered as a potential A&E department to serve Carlow."
Ms. Wallace added that the lack of 24/7 Cardiac Care in Waterford puts everyone across the South East of Ireland at risk.
She said: "Our lives shouldn't be put in jeopardy like this. We have to put an end to the 9 to 5 health service right-wing parties are trying to enforce as they run down public services in the name of privatized healthcare.
"We need to vote for left-wing parties who will invest in public services, People Before Profit want to see an NHS type health service across Ireland."
SEE ALSO – Election Diary: International Women's Day, school visit and calls for electoral reform