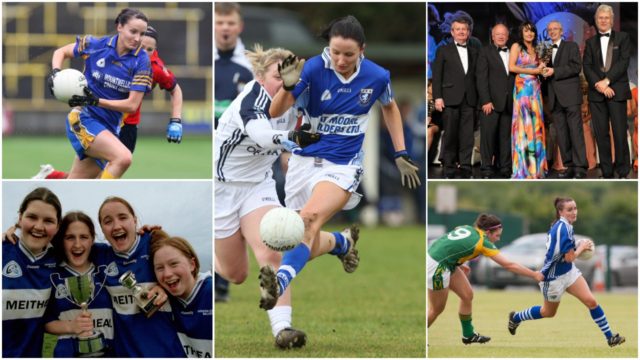 Brought to you in association with The Heritage Hotel and Spa
An All-Ireland winner, four All-Star awards, four Leinster senior county medals and countless club honours both within Laois and in Leinster – Tracey Lawlor's record reads like a dream for any young footballer.
However with dreams there is heartbreak, and with victory there are sacrifices – all of which Tracey has experienced over the course of her 30 year footballing career.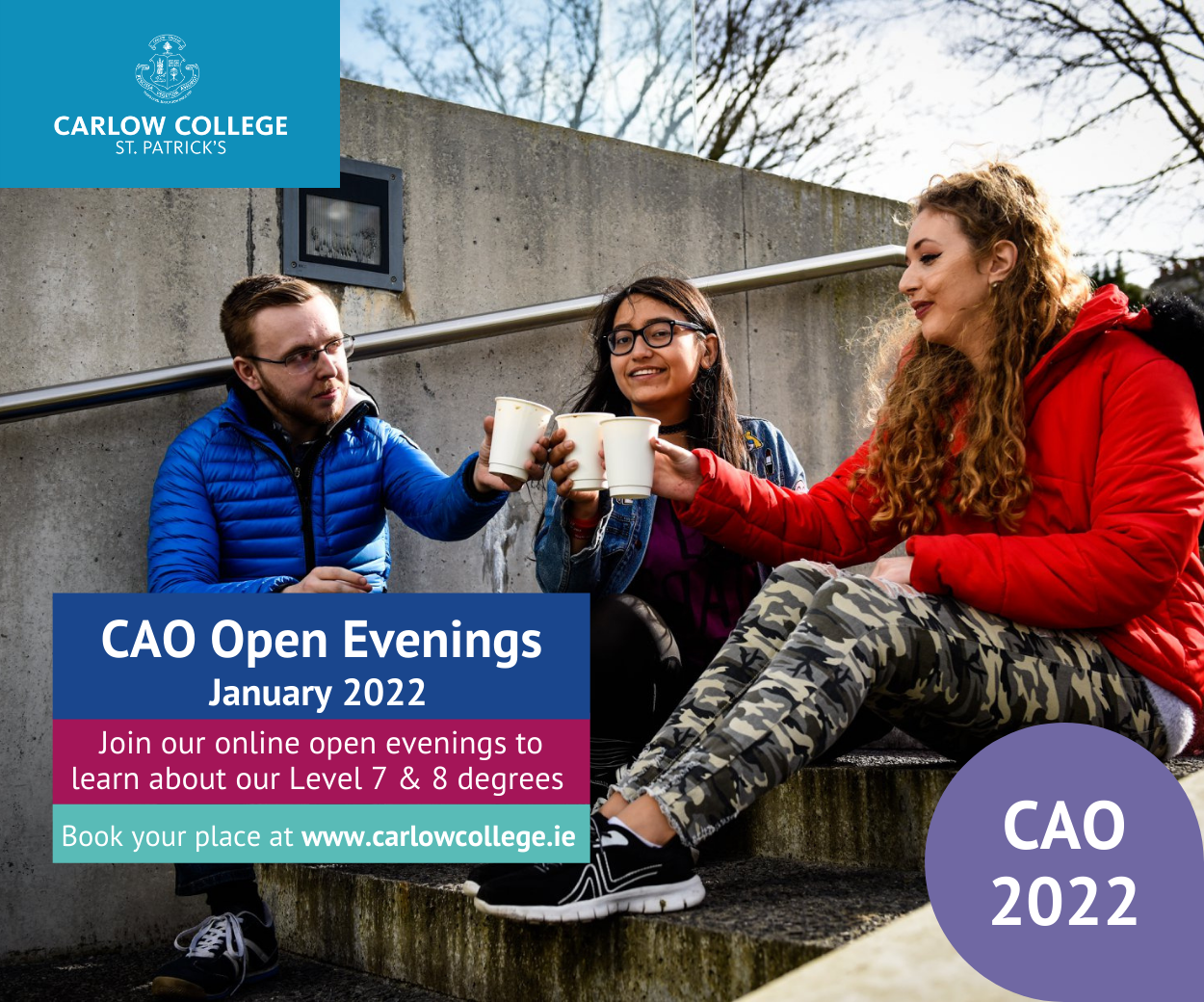 Tracey admits that she wasn't the most spectacular or skillful player in her early playing days.
"Paul [Tracey's twin brother] was always the really skillful one growing up.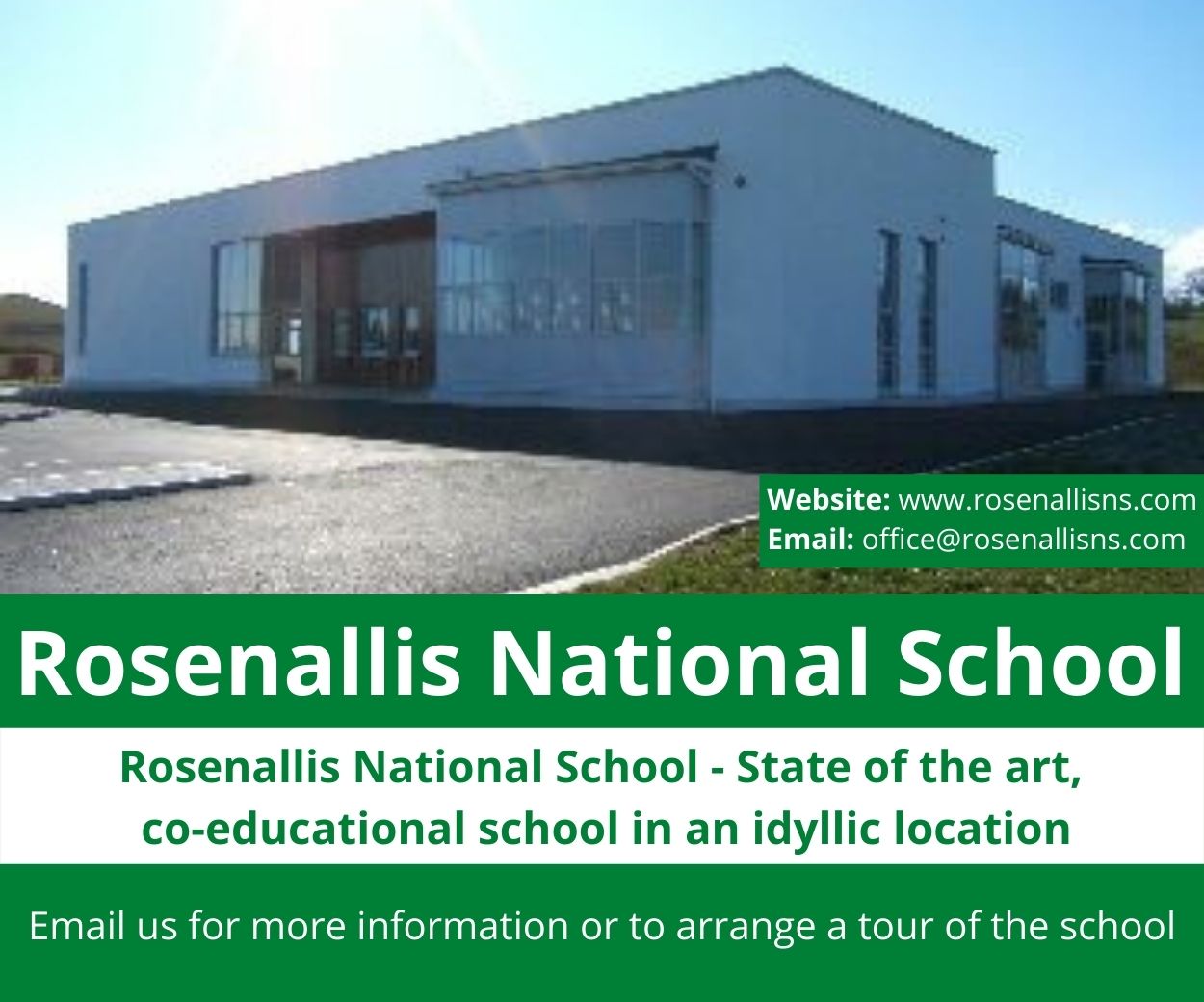 "I was kind of like the one who worked really hard and did the horrible work. He had all the skill and I was always like, 'I hope I grow up to be as good as him'."
So Tracey might not have been born one of the best – she simply made herself one of the best. Tracey holds the record for the top all-time scorer in county finals, earning 4-65 (77 points) within 13 games.
She also holds the record for the top scorer in any one final – gathering 2-7 in 2014 against Timahoe. On the list of top six scorers in any one final, Tracey appears three times. Despite these achievements, Tracey has never won the Laois senior ladies footballer of the year.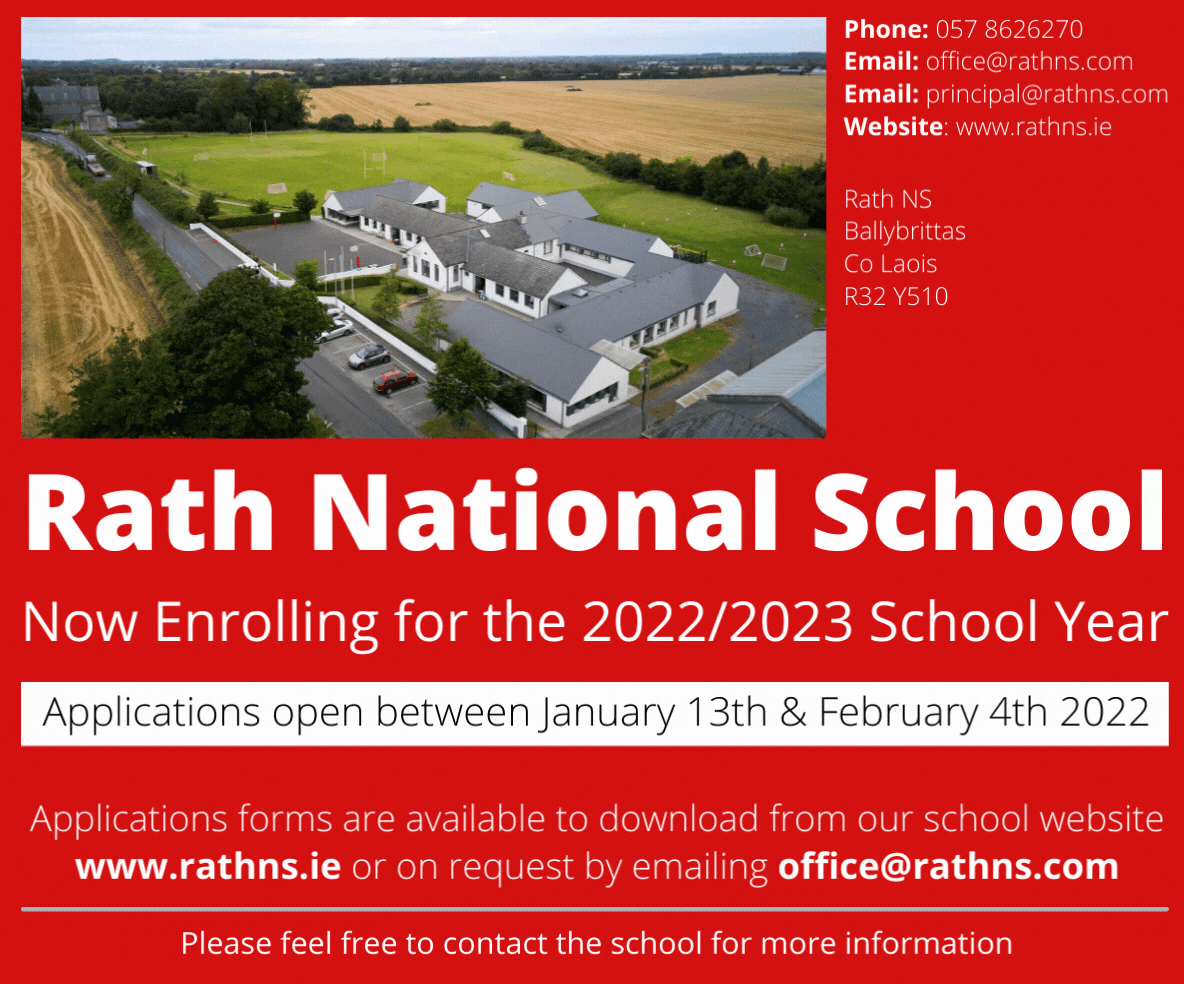 To make herself one of the best football players in the country, Tracey took on huge sacrifices for the sake of her career.
No more so was this highlighted than in 2001. Tracey, who had just turned 18, was looking forward her going to her Debs that summer – and to play in the All-Ireland senior final against Mayo.
Unfortunately for Tracey, her debs and the All-Ireland final were within a week of each other – she had a decision to make.
She said: "We had Goggy [Sean Delaney] (RIP) training us the year we won the All-Ireland and we would have done anything. He told me I wasn't allowed go to my debs and I was really upset about it but I was like, 'Okay if that's what you want me to do I won't go to my debs'. I would have done anything."
Competitive, driven and dedicated. Those are the three words Tracey uses to describe herself.
However Tracey says the moment she felt she could not longer give that 100 percent commitment was when she decided to call it a day on her club career.
"I think for me, circumstances have changed since I had Cian. My focus is not 100 percent on football, him and my family are my focus now.
"I always said that I'd like to go out when I don't have any negative feelings about the sport, instead of hanging in and feeling like it's taking from somewhere I want to be."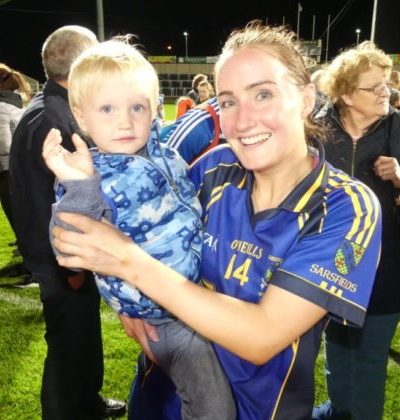 Long before Tracey was rattling the back of the net in Croke Park, Tracey was tearing through the defence in her home club of Emo GAA.
"My earliest memory is playing with the lads. I started off playing with the boys in Emo up until minor level. However I only played one minor match and I broke my wrist in that match against Arles-Killeen.
"I remember going up and playing with my twin Paul, going to the boys matches and we'd be getting ready on the car because girls couldn't go in, and back then the boys wouldn't tackle you at all. It was always like: 'Oh my god I can't believe I'm marking a girl'. But now I don't think boys really care anymore, they just kick and hit along with the girls."
Tracey then became involved in Emo/Rath community games with girls teams. Here, Tracey and her sister Anne played in U12 and U14 games. They got to the final in Mosney twice but lost out to Cora Staunton's Carnacon both times.
Treacey then joined Courtwood under Peadar Duffy but the team faded away as the girls got older. "You know when girls get to about 16/17 they kind of dropped off."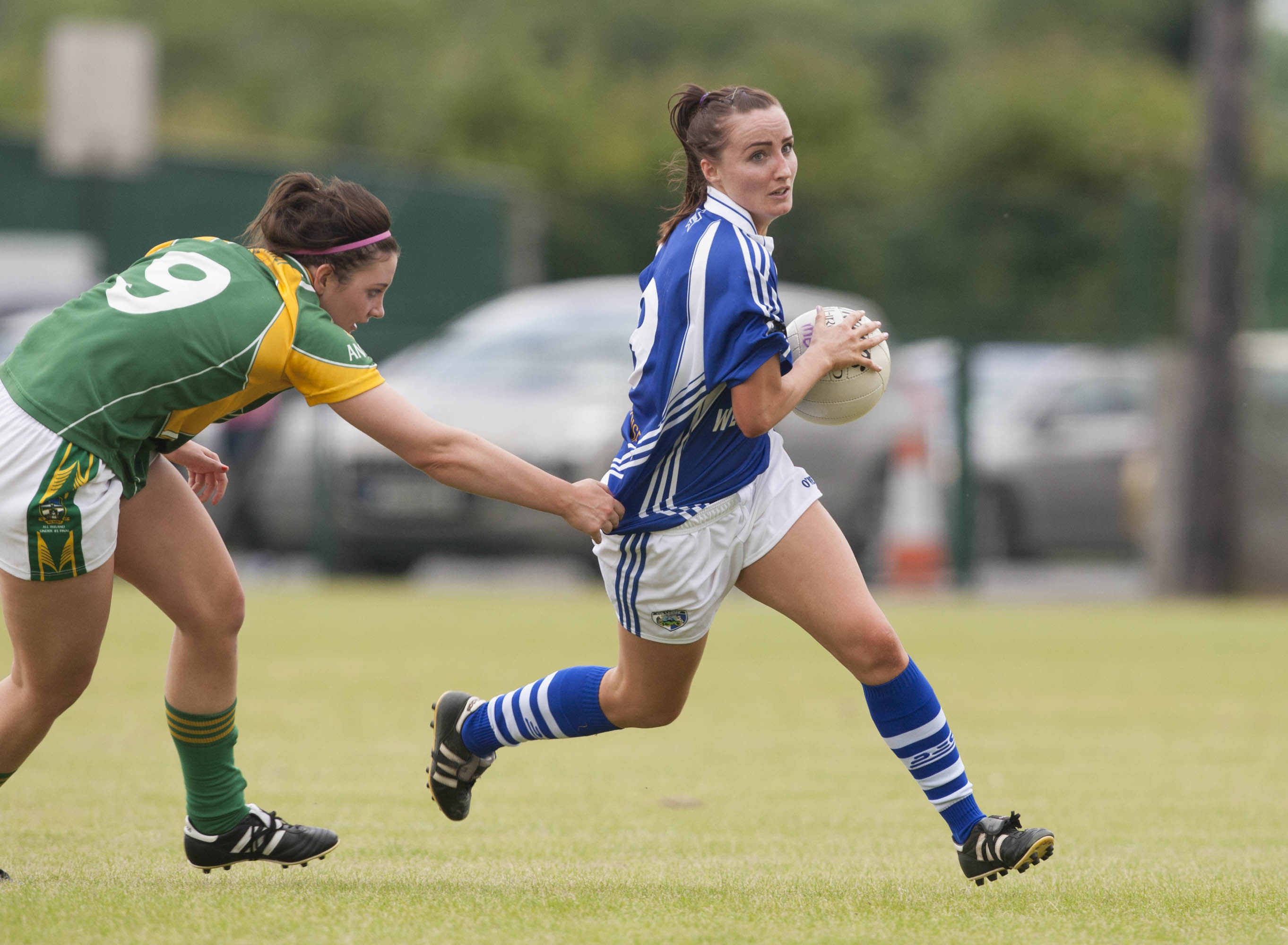 It was then that Tracey made the decision to join Mountmellick Sarsfields.
"It was then that I went to Sarsfields after a long process," she smiles. "I had so many good years there. Obviously we then have some losses but I kind of got involved when we started having really good success."
The Lawlors are synonymous with all things Emo GAA. Tracey's father, Gabriel, is also considered to be a legend in Laois GAA circles. Gabriel and Tracey's uncles Brian, Johnny and Ger all plied their trade in the blue and white jersey for years.
Gabriel went on to manage Laois's All-Ireland minor team of 1996 and was a selector to Mick O'Dwyer when the Laois senior men's footballers won the Leinster final in 2003.
Tracey's twin Paul is player/manager for Emo senior men's team, while Anne is Emo GAA PRO and also plays for St Paul's ladies. Tracey's nieces Emma and Denise also play, with Emma performing a leading role in the Laois ladies senior panel.
"They all have a massive interest in it and would go to all the matches. Daddy and his family would have a huge interest in it too. It was kind of like if you didn't pick up a ball something was wrong!" Daddy was always delighted that we were involved – he'd obviously love me to play with Emo now but that won't be happening!" Tracey laughed.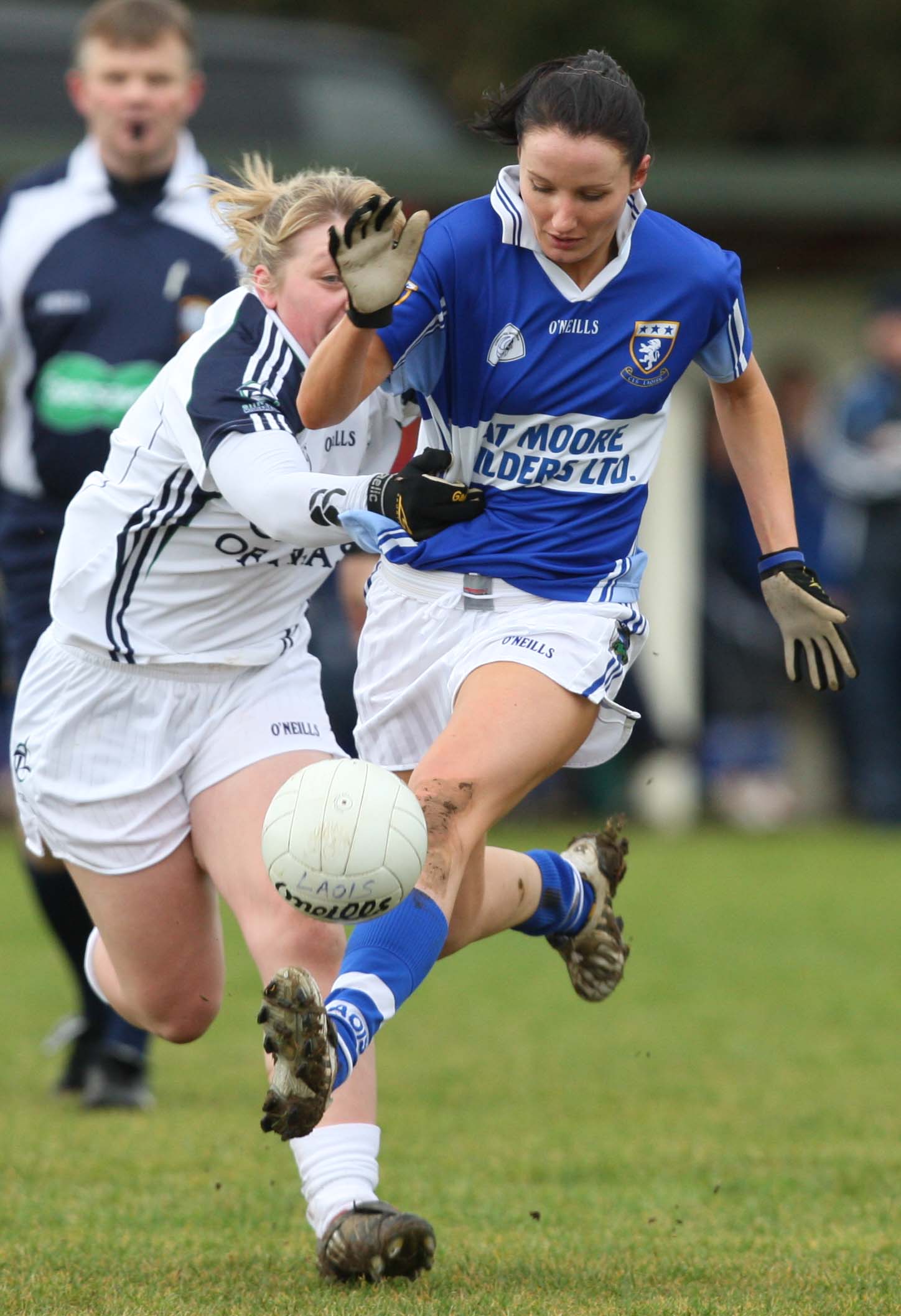 Tracey's call up to senior county panel came early. Then manager Tommy Garvan called her into senior panel as a 14 year old in 1998. Although she didn't feature on the team in 1998, she made her way onto the senior team the following year, at the ripe old age of 15.
Tracey was only 18 years old when she helped the Laois ladies claimed their famous All-Ireland win over Mayo in 2001.
"It was mad, it went by so quickly, both the game and the celebrations. I remember bits and pieces; I do remember the homecoming and just going to different things for months.
"For me, when I was so young, I thought we were going to get loads more. But for the likes of Lulu [Carroll] (RIP) and Mary [Casey] and even Theresa Swayne, they were in so many before. When you look back, that's definitely the memory that would stick out in my mind."
Tracey spoke about the unity and friendships made during that 2001 squad, which includes the likes of Mary Casey, Angela Casey and the late Lulu Carroll.
"Those few years when I joined, the people that looked after me were Mary Casey and Angela [Casey] and Lulu, because they used to bring me to all the games and they wanted young people involved.
"They were so, so good. Mary Casey collected me so many times and brought me to matches, and so did Angela.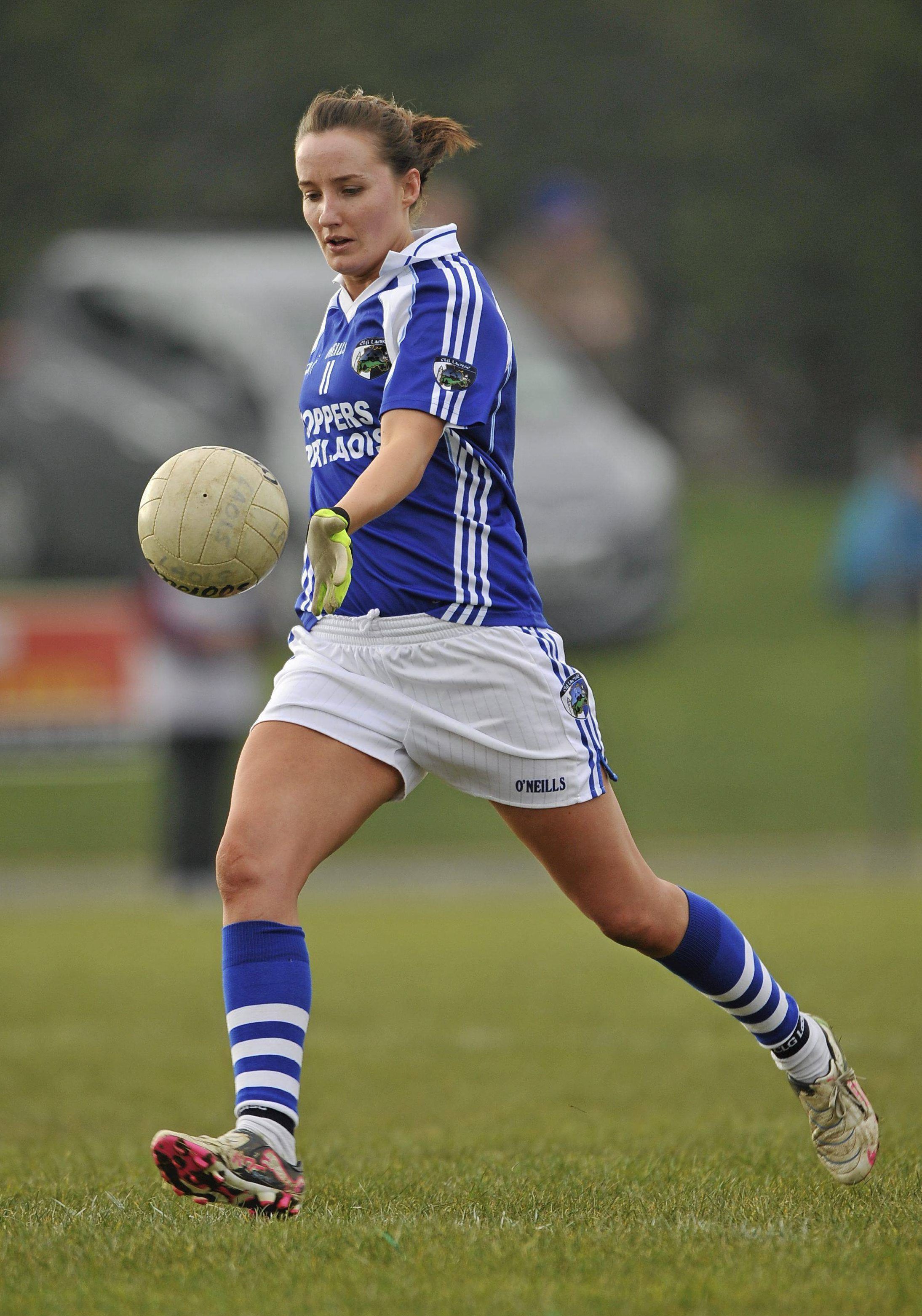 "They were so funny. I just remember one game we went to and Lulu was driving one car and Mary Casey was driving the other. We stopped at a petrol station to get something.
"I think it was Lulu who just went in and got a box of French Fancies and came out and smashed them all over Mary's window. So Mary had to go into the car wash in that petrol station and get her car washes. They were always playing really funny pranks on each other but they were just a really good crew.
"When I started off, they really did mind me. I think then I was so delighted for them when we won the All-Ireland."
From Emo GAA to Sarsfields GAA and Laois glory, the next step for Tracey came with college football.
"I definitely think one of the things that really helped me as a footballer was college football.
"I was in Ballyfin [College] and I remember Anne Collins was a few years ahead of me but she had it bet into my head from the very start that I was going to UCD, because that's where she was going.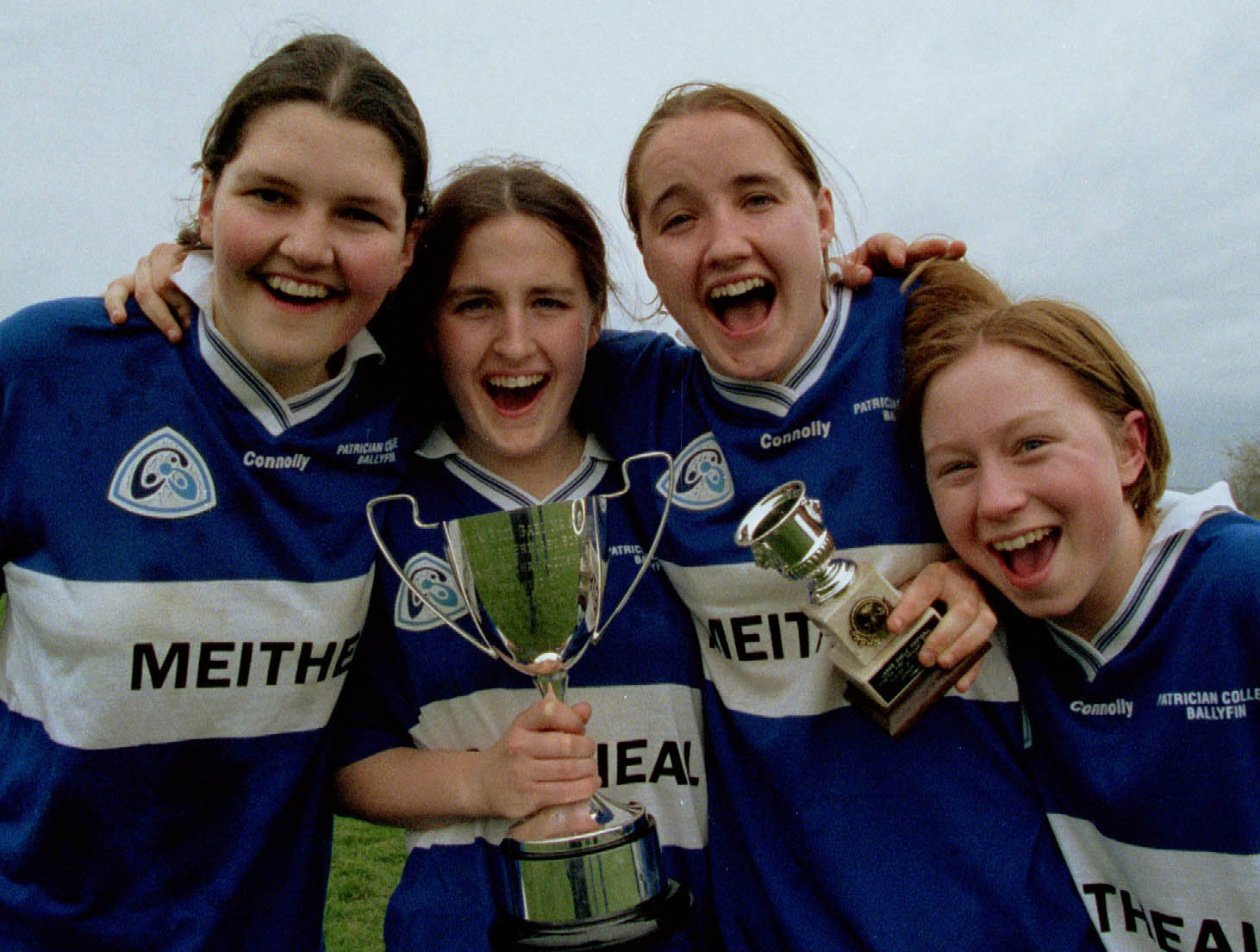 "They did have a really good football team, and had loads of county players. I was there for four years and we won three O'Connor cups and lost in the final of another one," said the Emo native.
She credits those years in UCD as helping to push her into new heights in her footballing career – helping Laois win four Leinster finals in 2001, 2006, 2007, 2011 and starting the winning era of Sarsfields ladies in 2008.
"Definitely those years up there gave me a massive belief and it did teach me a lot as well, because they were county players as well and we were training really hard, we had a massive passion so it was a really good team environment to be involved in.
"I think that's what gave me the extra push and extra belief – I just felt like I was really confident coming out of playing there.
"There were girls like Nuala O'Shea who captained Mayo to an All-Ireland and girls that were at a different level so you felt like you had to up it another level to compete. That really pushed me on. I think after leaving there I had my really successful years in my career."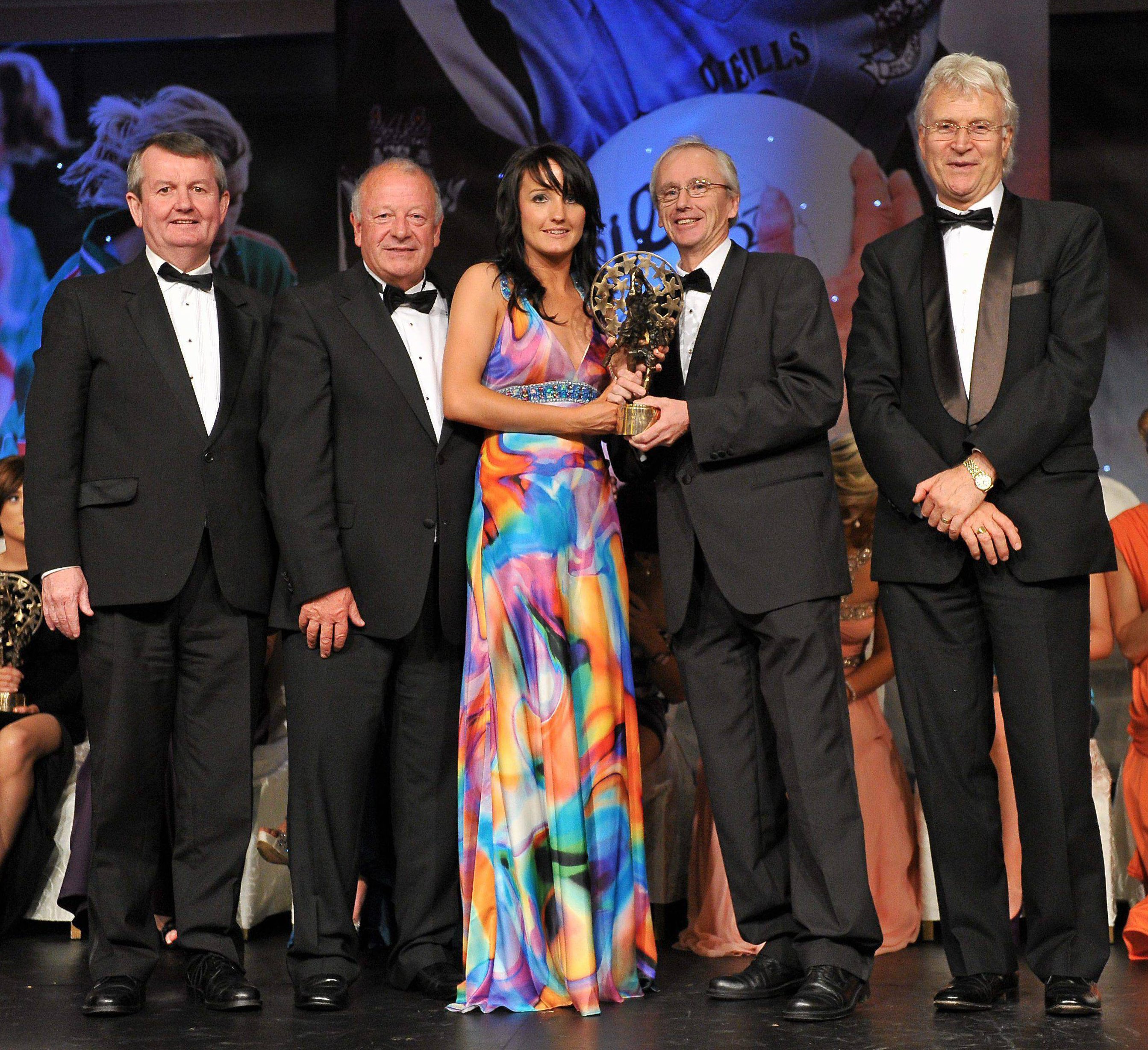 As Tracey began performing as a top athlete, she started looking after herself like a top athlete, long before the emphasis nutrition and strength and conditioning now receives.
"I would have really looked after myself and really planned my days around training; planned my water intake, food intake, everything.
"That would have been before dietitians and stuff came in but I would have been conscious of that. If I had a game at 2pm I would have timed two or three meals before that to make sure I had enough fuel in my body.
"I know now that there is a lot of focus on it because it does make a difference. You really do feel so much better when you stick to a routine.
"You get to know your body and that routine is very specific to a person. You have to really just listen to your body."
"In fairness, I was really good at looking after myself. I didn't train with the club as much as I could have maybe, but at the same time when you're playing county at a high level, I kept it to three-four nights a week because I know I need recovery.
"I think now some people are overdoing it. There's a lot of girls out there doing way, way too much and they're not getting enough out of themselves because they're tired all the time or they don't have the sharpness.
"I definitely think that you have to listen to your body. I kept to training three-four nights a week because I knew myself like I wouldn't have been any good to any team otherwise."
"With over-training you're very tired all the time and it's very hard to keep the sharpness and that grit when you're tired."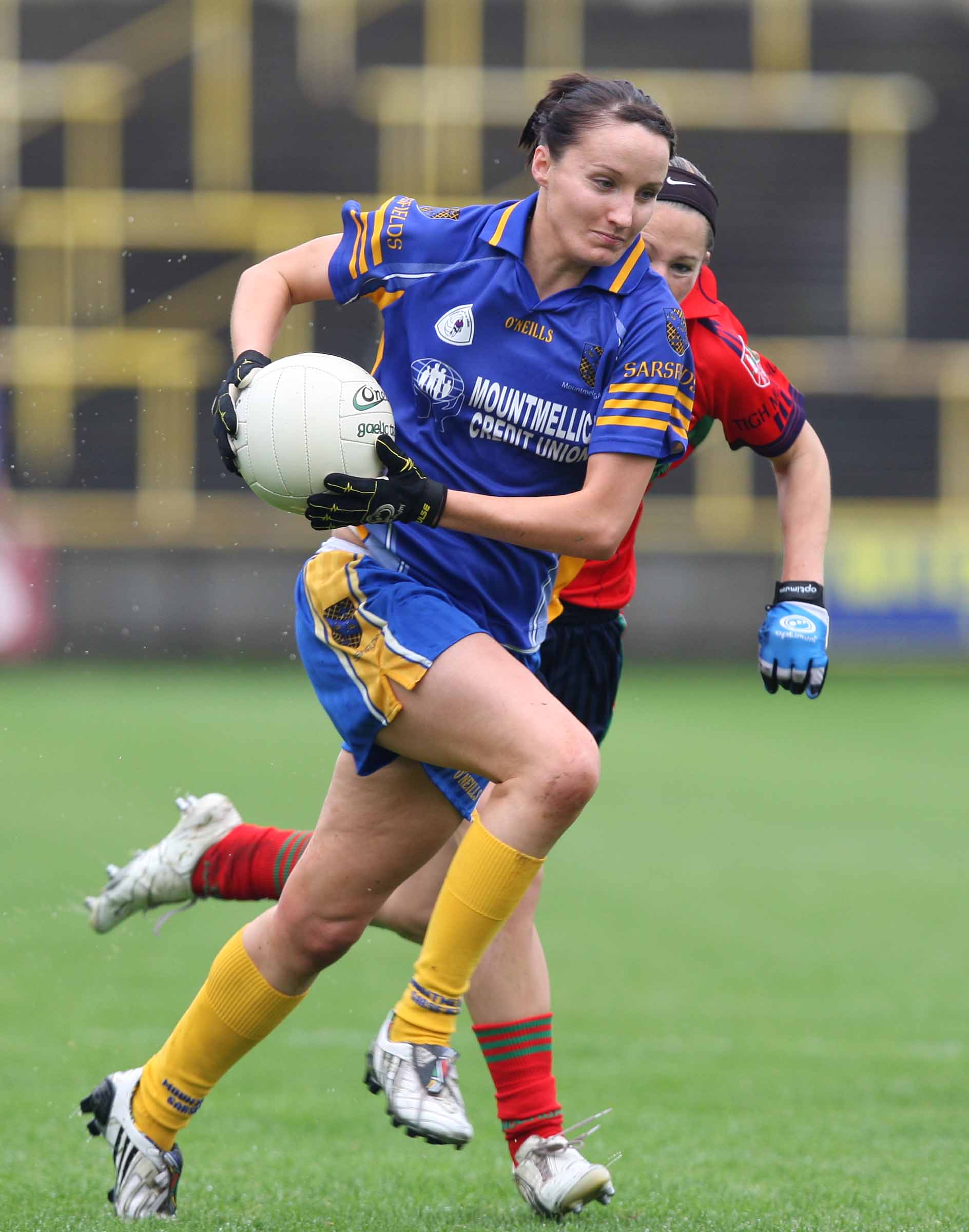 However even with all of Tracey's success over the years, there has been many heartbreaks on the football pitch over the years. She recalls the first of these against Inch Rovers from Cork in the All-Ireland semi-final in 2008.
"It was the first year that we won in the club championship and we played Inch Rovers down in Cork. It was absolutely lashing rain. I remember before the match we said, 'It's going to be called off, it's going to be called off.'
"People just stayed in their cars and turned on their lights because it was so dark. For the whole first half that's the way it was.
"We were absolutely ringing wet coming in at half-time and then the sun was out in the second half! But they bet us that year and I think that was one of the strongest teams we've ever had.
"That year and the year against Mournabbey and Carnacon. We only got beaten by a point against Carnacon I think in the end. We were losing by seven points at half time and we actually came out in the second half and played unbelievably. We lost by a point in the end, we just left too much to do against them.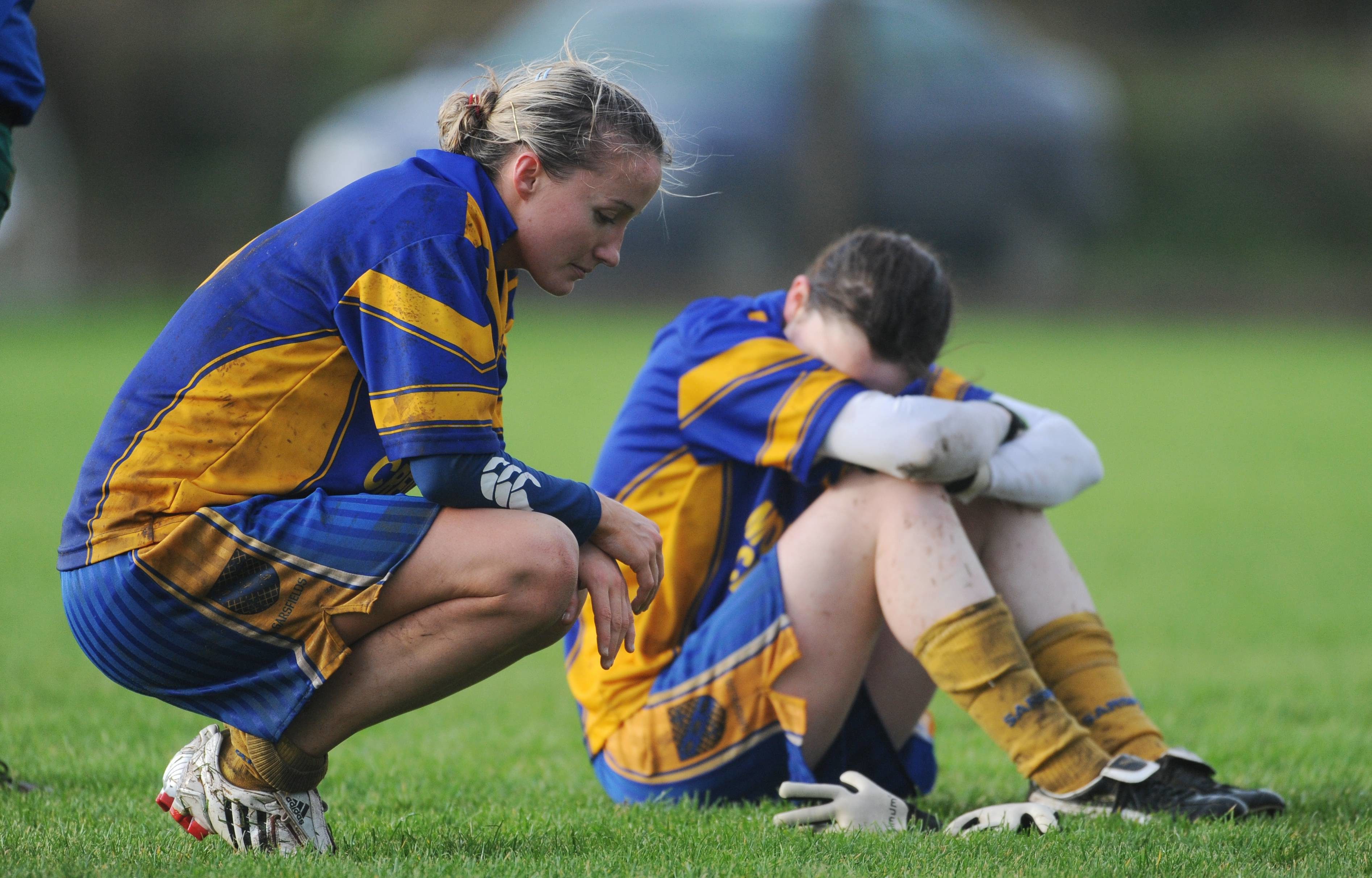 "Although I won't be part of the team that wins an all Ireland club (really wanted that one), I know Sarsfields have that in them and I'll be there all the way cheering them on," Tracey laments.
While looking back, Tracey also looks forward for the future of ladies football, and focuses on what success involves for those young players now coming through the ranks.
"I think girls need to listen. One day we were doing a recovery session and we just ran for 30 minutes without stopping, and that was a recovery session.
"It's just the mindset. Sometimes it feels like players are a little bit entitled now. I know people who have said to me if I was involved in training teams now I'd go mad at some of the girls.
"I'm such a competitive person that if someone wasn't doing something I would be like, 'What are you doing? Why are you not giving it 100 percent?' I'm that type of person and that's not going to be for everyone, it's just a personality thing.
"I think players should listen to their coaches more and trust them that they're doing the right thing. I would never have questioned my coach or said, 'no I'm not doing that'. I just said that I'd do whatever it took because you wanted to win.
"One day under Goggy we were doing a recovery session and we just ran for 30 minutes without stopping, and that was a recovery session.
"I would love to see it being more in line with the men as well. I know it's getting more coverage but it's not really getting more support. I'm so bad though as well, it's up to people like me that have played to go to all the games and get involved and getting out and supporting them.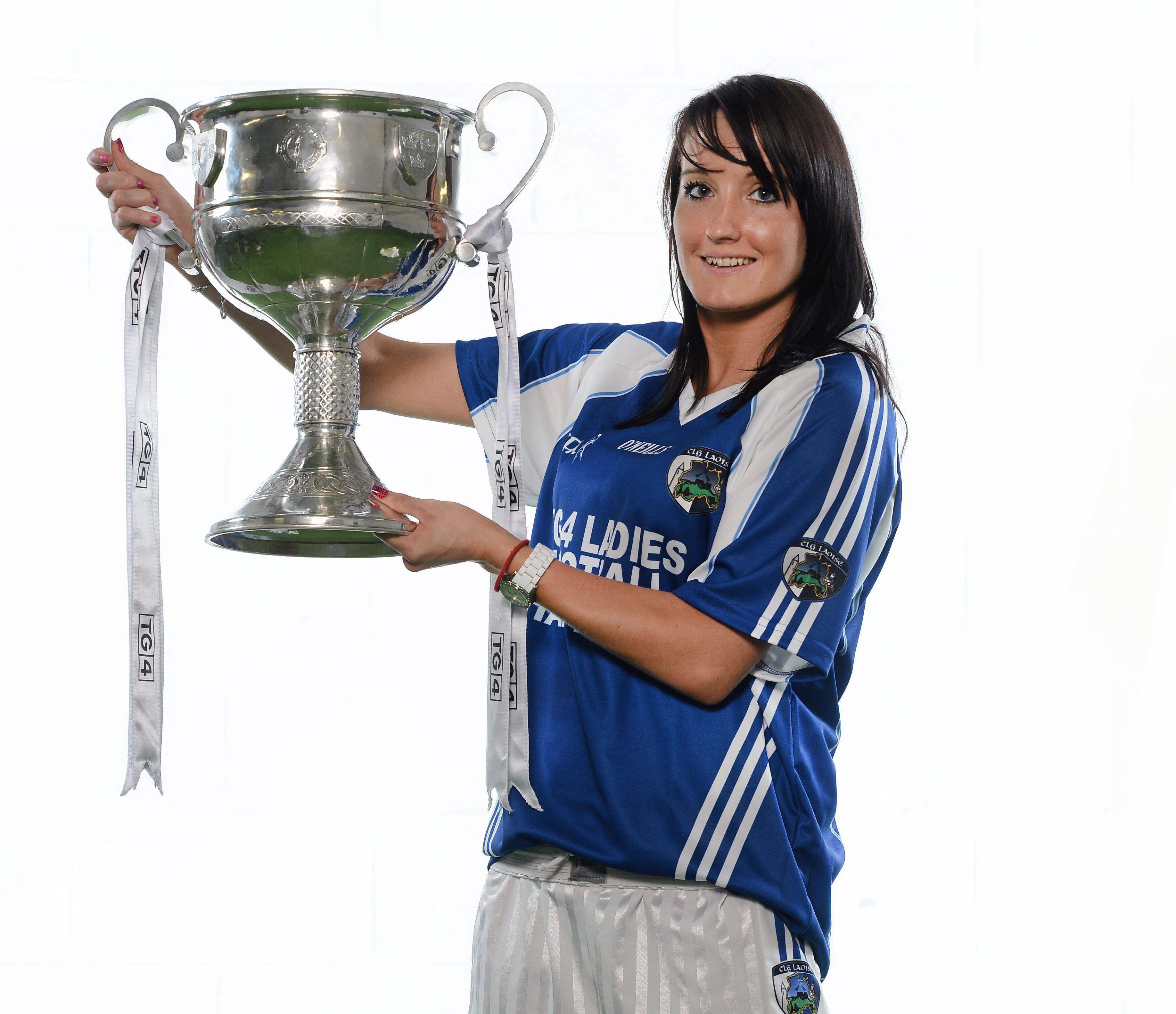 As for Laois? Tracey says: "I'd love to see Laois back and doing well and winning Leinster finals.
"It'd be great for the people involved and see that young group of girls take it by the scruff of the neck and get back to senior level. Even in the next 10 years because I know it doesn't happen overnight."
"Just go out there and give it 100 percent instead of thinking, 'Just because I'm good I should be there'." Not just be there to say, 'I'm playing with Laois,' but to actually give it 200 percent of their effort and time."
One thing is for certain, Tracey has certainly given Laois 100 percent of her skill, effort and time over countless years. For that, Tracey, we thank you.
SEE ALSO – A new interview segment coming to LaoisToday – it's our Women in Sport series

Brought to you in association with The Heritage Hotel and Spa