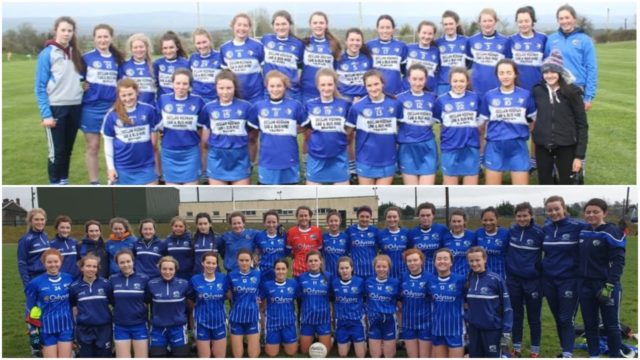 It's been a winning weekend for Laois so far. Our senior footballers got past Offaly to keep promotion hopes alive in Tullamore, and both the ladies minor football and minor camogie teams recorded wins today too.
Laois 6-9 Wexford 3-9 
2019 Leinster Ladies Minor 'B' Championship Round 2
The minor ladies footballers travelled to Wexford today to try get their first win of the championship after a close defeat to Longford in February.
Tom McKettrick's side went 1-3 down to no score at the start until Emily Lacey and Leah Loughman led in the scoring steaks.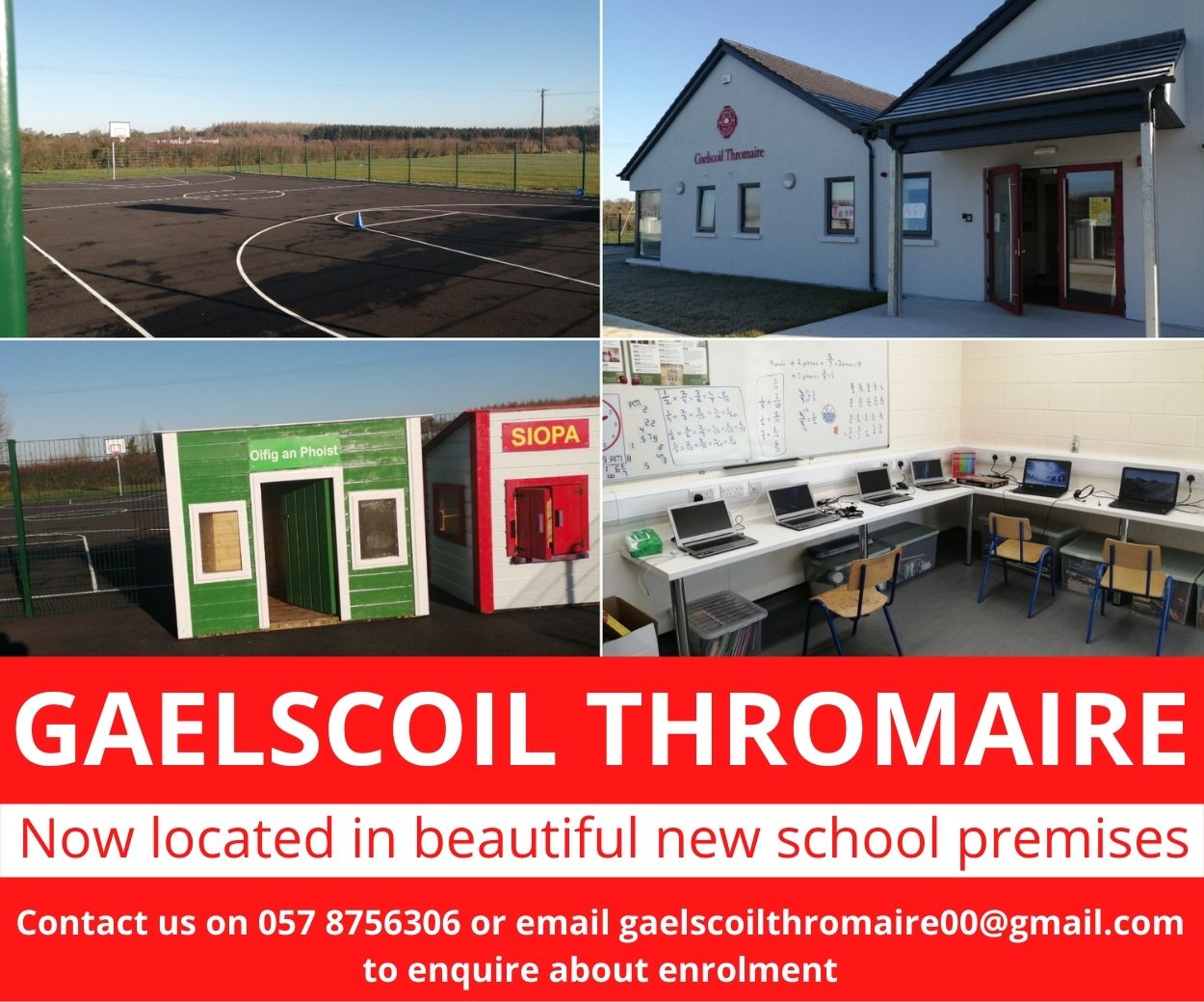 Laois trailed by five points with 10 minutes to go in the first-half and it looked as though that score would increase before Niamh Phelan pulled off a brilliant save in goals to keep Laois in the game.
St Joseph's woman Lacey put in a superb performance at corner-forward, slotting three goals past the keeper and tapping over two points to earn herself a total of 11 points in Enniscorthy today.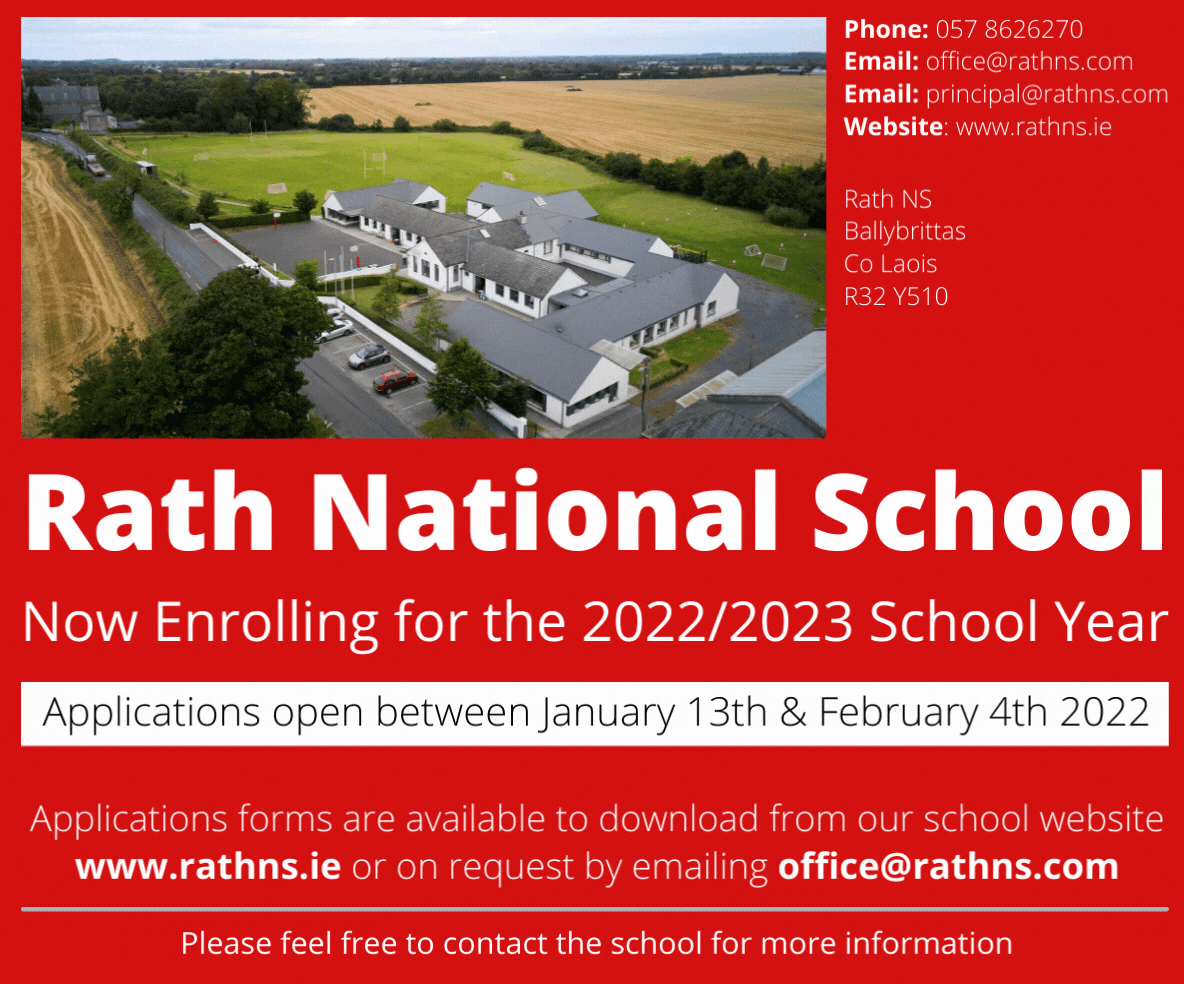 Lisa Keane put in a volley into the back of the net and Laois ended up leading at half-time by three points – 2-6 to 2-3.
Playing against the wind in the second half, the backs put in a great showcase of defending to the pin of their collar while Sarah Walsh, Caoimhe Fitzpatrick and recently returned Julia Cahill put in great work as impact subs.
Laois finished nine point winners and now play Westmeath at home on Saturday, April 13.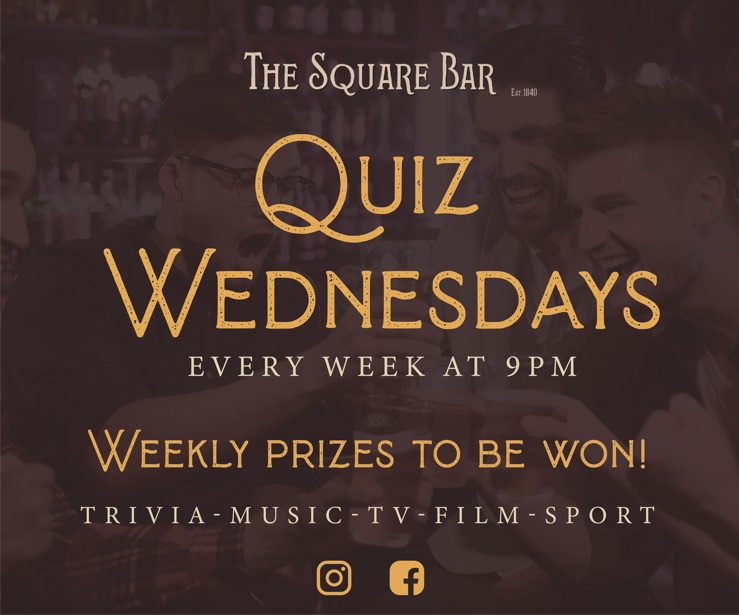 SCORERS – Laois: Emily Lacey 2-3, Lisa Keane 1-1, Shifra Havill 1-0, Sarah Walsh 1-0, Leah Loughman 0-5, Danielle Forbes 0-1
Laois 2-13 Meath 0-5
All-Ireland minor 'B' camogie championship
Laois minor camogs continued their winning form in Shanahoe today as they defeated Meath on the hefty scoreline after 60 minutes.
Originally an away fixture, the game moved to Shanahoe for Laois's second home outing of the championship. After pitch inspection by referee Mike Ryan (Tipperary) it was deemed fit to play match. So the game went ahead in what was definitely March of many weather's spring to mind.
Cathy Galbraith got Laois out of the stalls first with a point in the firt minute.
This followed with 12 more points by Laois in first half to Meath's 0-2, both scored by Ciara Foley (one from free).
Laois led at half-time 0-13 to 0-2.
Robert Jones's side pushed on in the second half, securing two goals from Kirsten Keenan and although Meath added three points to their tally, two from Àine Cooke (one free) and a free from Ciara Foley but it wasn't enough to keep Laois at bay.  Meath finished with 14 players and Laois ended up strong winners by 14 points.
The stakes are upped for next week's game when Laois play Limerick at home on Saturday, March 23.
LAOIS: Aedin Lowry (Camross); Fiona Scully (Camross), Sarah Fleming (Portlaoise), Jade Bergin (The Harps); Katie Dunican (St Lazarians), Molly O'Connor (The Harps), Clodagh Tynan 0-3 (0-2 frees) (St Brigids); Amy Byrne (Portlaoise), Jessie Quinlan (St Brigids); Alanna Tynan (St Brigids), Alice Walsh 0-2 (The Harps), Andrea Scully 0-1 (Camross); Cathy Galbraith 0-1 (St Brigids), Kirsten Keenan 2-5 (0-3 frees) (Camross), Lucy O'Connor 0-1 (The Harps)
Subs: Gemma Hoare (St Brigids) for Jessie Quinlan, Roisin Phelan (The Harps) for Molly O'Connor, Zoe Daly (St Brigids) for Kirsten Keenan, Eireann Cole (Naomh Éamann) for Cathy Galbraith, Shona Jones (St Brigids) for Gemma Hoare (injured)
Manager: Robert Jones
Mentors: Pat Collier, Liam Tynan, Ivan Byrne, Rachel Dunican
Meath: Katie Smith (Kildalkey); Caitlin Hamilton (Clann na nGael), Abbey Donnelly (Kilmessan), Sophie Healy (Na Fianna); Hazel O'Reilly Higgins (Na Fianna), Áine Cooke 0-2 (0-1 free) (Ratoath), Kate Smith (Clann na nGael); Rachael Fraughen (Donaghmore Ashbourne), Sonia Leonard (Drumree); Ellen Brogan (Na Fianna), Emer Fagan (Na Fianna), Leah Devine (Na Fianna); Leah Dennehy (Kilmessan), Ciara Foley 0-3 (0-2 frees) (Killyon), Jessica Potterton (Kildalkey)
Subs: Amy Farrelly (Clann na nGael), Andrea Mc Bride (Kildalkey)
Anna Shiels (Ratoath), Ali Synott (Donaghmore Ashbourne), Ava O'Brien (Drumree), Abigail Douglas Wilkinson (Trim), Ellen O'Hara (Na Fianna), Francesca McKenna (Clann na nGael), Laura Hannon (Killyon), Laura O'Neill (Trim), Rachelle Potterton (Kildalkey), Sadhbh Gaffney Bent (Navan O'Mahoney's), Stacey Donoghue (Trim)
Manager: Anto O'Neill
Selectors: Brian O'Reilly, Barry Doherty, Caroline Halton
Its a busy weekend next weekend with Laois Intermediates, Minors and U16s all out and all matches are home venues.
First up on Saturday 23, Laois minors play Limerick at 2pm
Laois Intermediates take on Antrim in the Littlewoods All Ireland Division 2 League being played on Sunday at 2pm. The U16s also play Kildare on Sunday.
SEE ALSO – In Pictures: Laois students celebrate intercultural day with 40 different nationalities taking part