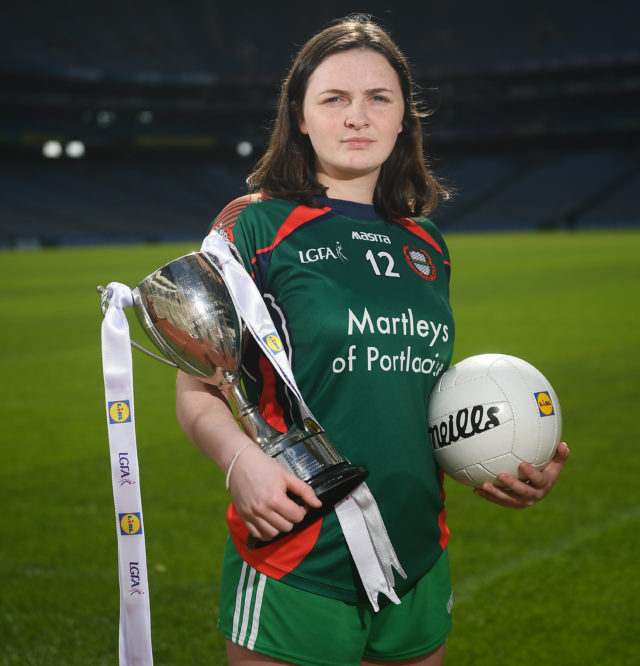 Brought to you by Martleys Bus and Coach Hire
All-Ireland football finals have been few and far between for Laois teams over the years, but one team has defied those odds as they reach for a top tier national title.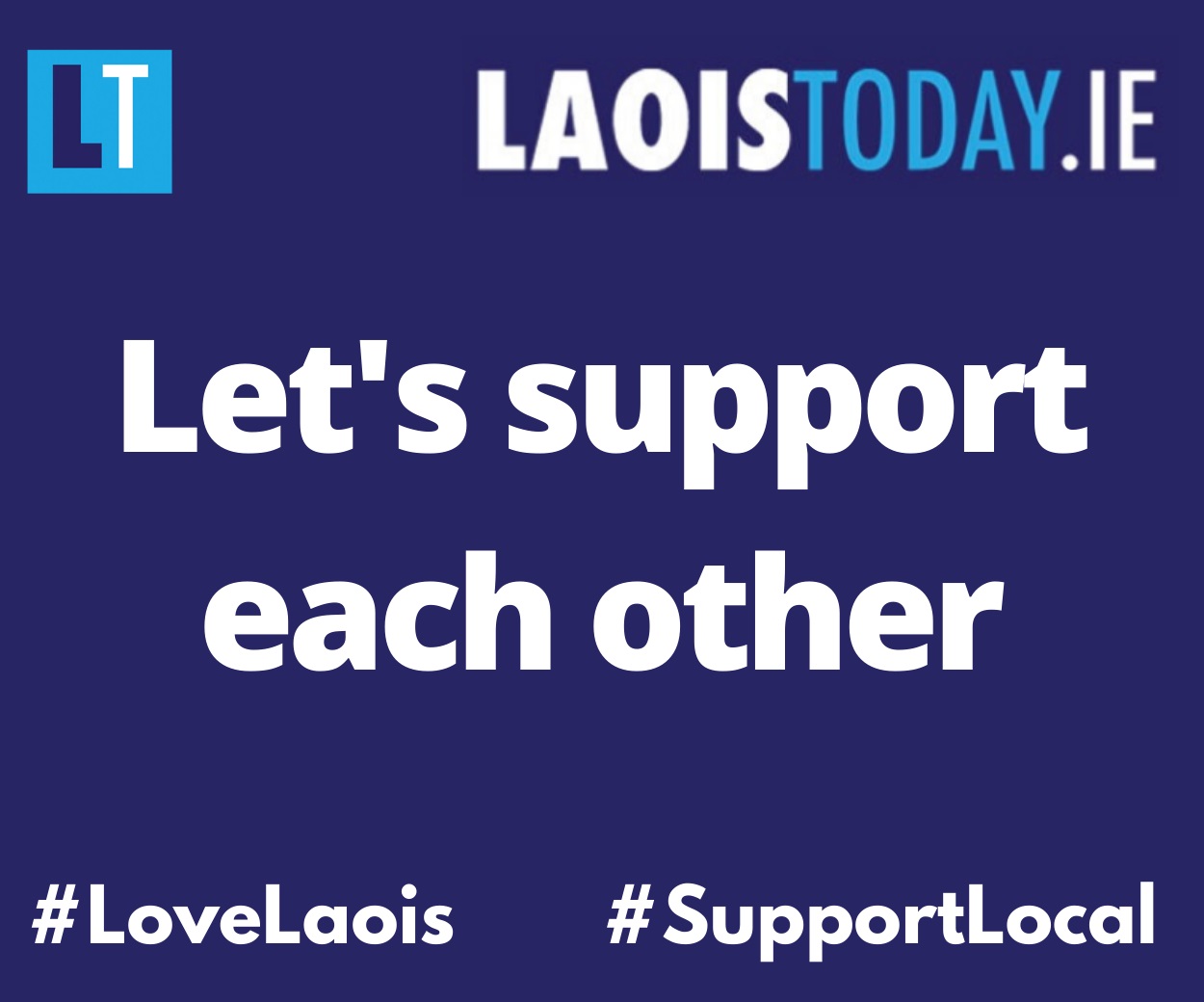 Scoil Chríost Rí are vying for All-Ireland Post Primary Schools senior 'A' glory – and Erone Fitzpatrick is leading the charges as captain.
Before the final, we spoke to Erone about the All-Star influences, her hopes for Laois female intercounty footballers to play in county grounds and what motivates her.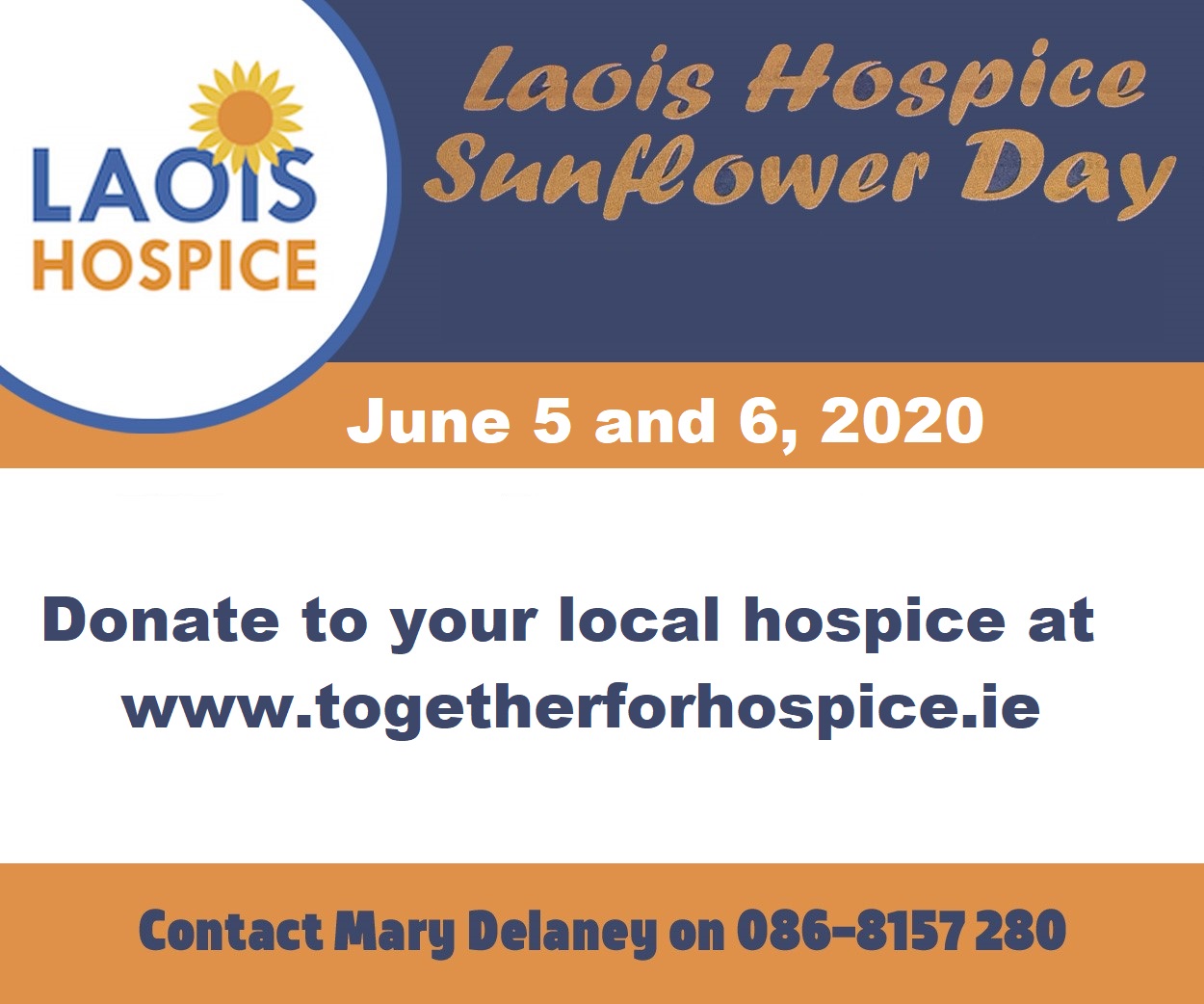 Who had the biggest influence in sporting career?
Besides my family, Pat Critchley is the biggest influence on my sporting career. I was so lucky to have him as my PE teacher in Scoil Chriost Rí.
He retired last year but thankfully he is still involved in coaching basketball and football in school.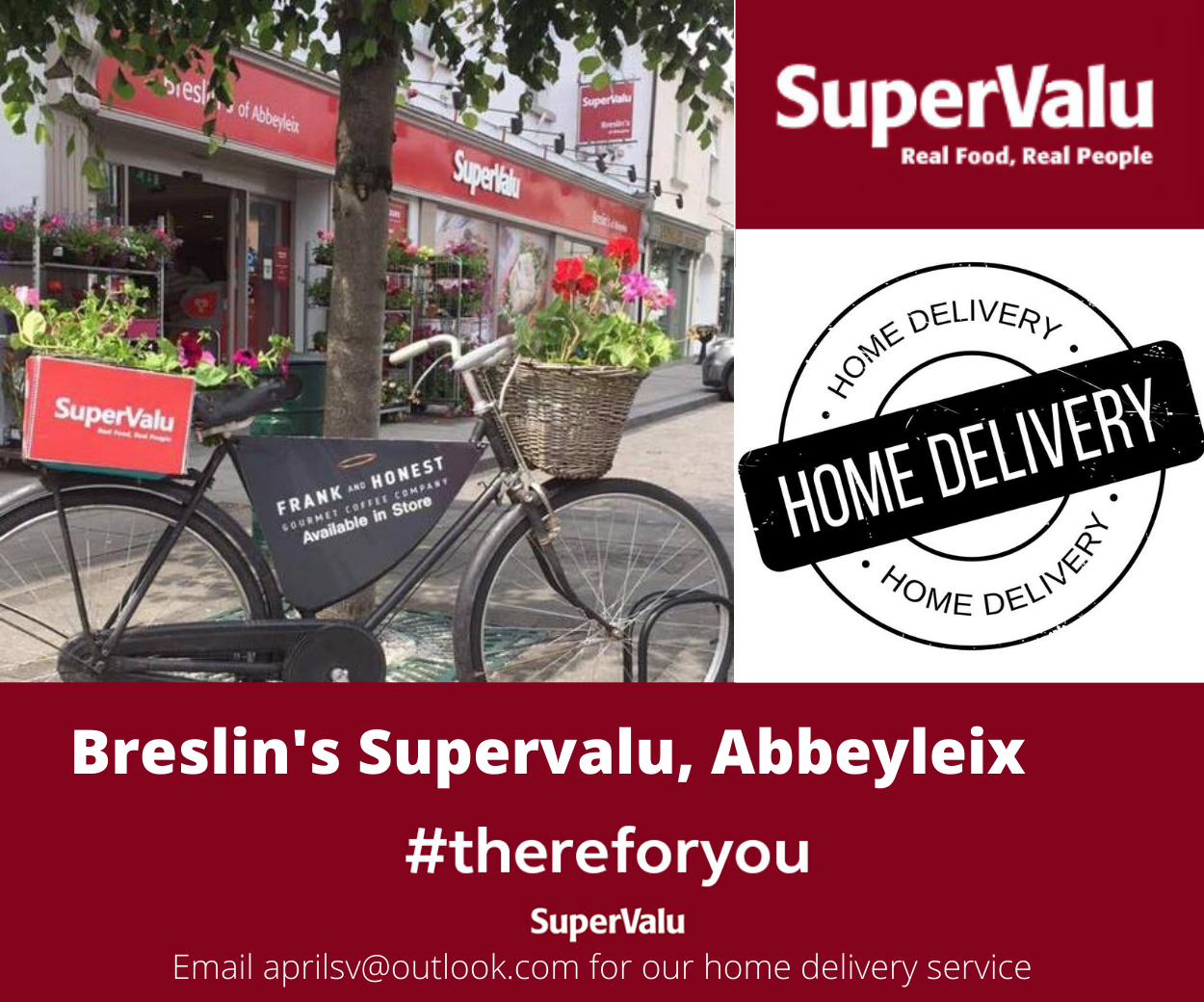 Pat brings the same positive enthusiasm when coaching juveniles as he does coaching seniors. His charismatic persona makes it very easy to take instruction from him.
Pat is someone who has achieved so much in his sporting career, yet he remains humble and willing to listen to our own opinions as well.
We are very lucky to have some other great football coaches with Pat in Scoil Chriost Rí in Mr Scully, Mr Donnellan, Mr Mahon and Mr Nerney.
Who did you look up to growing up and why?
Geraldine O'Flynn and Pearse O'Neill from Cork were my heroes. Both always fought to the end – no matter what way the game was going. Losing was never an option for them.
Geraldine first played for Cork as a 16 year old. She was a very competitive and determined player who played as a wing-back, she kicked the winning point in two All-Irelands in 2006 against Armagh and in 2014 against Dublin with two minutes left.
I was honoured to have had her as a coach in my first year at Scoil Chriost Rí. Everyone had massive respect for her and her half-time time speeches always made us believe we were good enough to win.
Pearse O'Neill's first call-up for Cork was at senior level. He was a strong, pacy midfielder or forward. He was super under a high ball and his deliveries in were excellent. He was as tough as teak and loved 'ruffing it up' with the Kerry lads which was always quite entertaining to watch.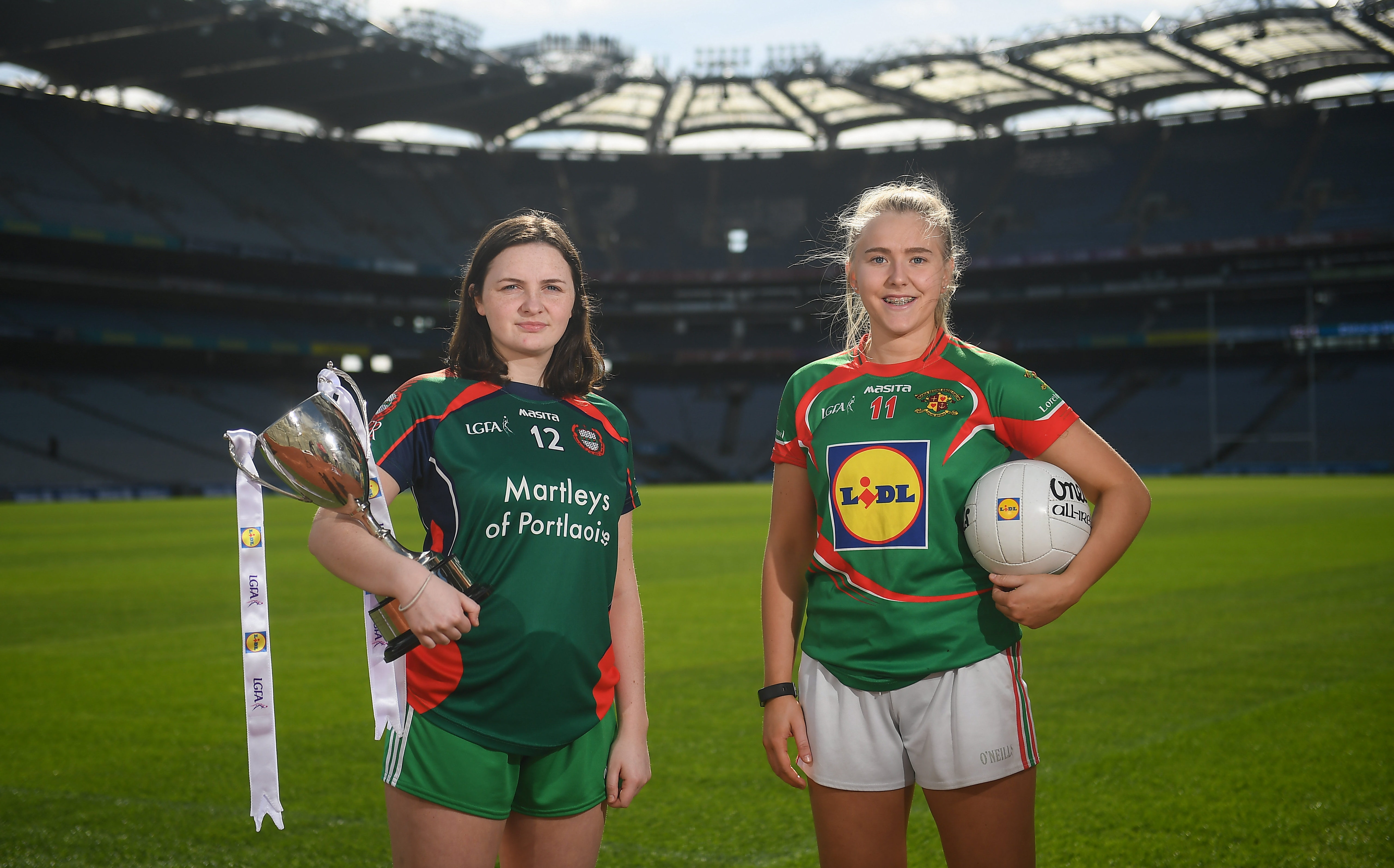 Does an interest in sport run in your family? 
Yes, big time. My mam and her sister Leanne played basketball for school and club. Mam captained the Scoil Chriost Rí senior 'B' basketball team to All-Ireland success in 1988/89. She helps Pat with coaching basketball now.
Leanne played in the World Basketball championships in Israel and mam was assistant coach to Pat there. Both were very successful throwers in athletics and represented Ireland on numerous occasions.
Mam was also a very skillful and competitive footballer. My dad is always at the games showing encouragement. My older sisters Chloé and Áine were also very good basketball and football players. Chloé was also a top-class golfer. My younger brother Paddy is an up-and-coming player in many sports. My Cork nana instilled the love of camogie, football and hurling in me.
My siblings and I all played rounders with The Heath and won numerous titles with Mr Dowling, who is now retired. Mr Meagher continues the tradition there today.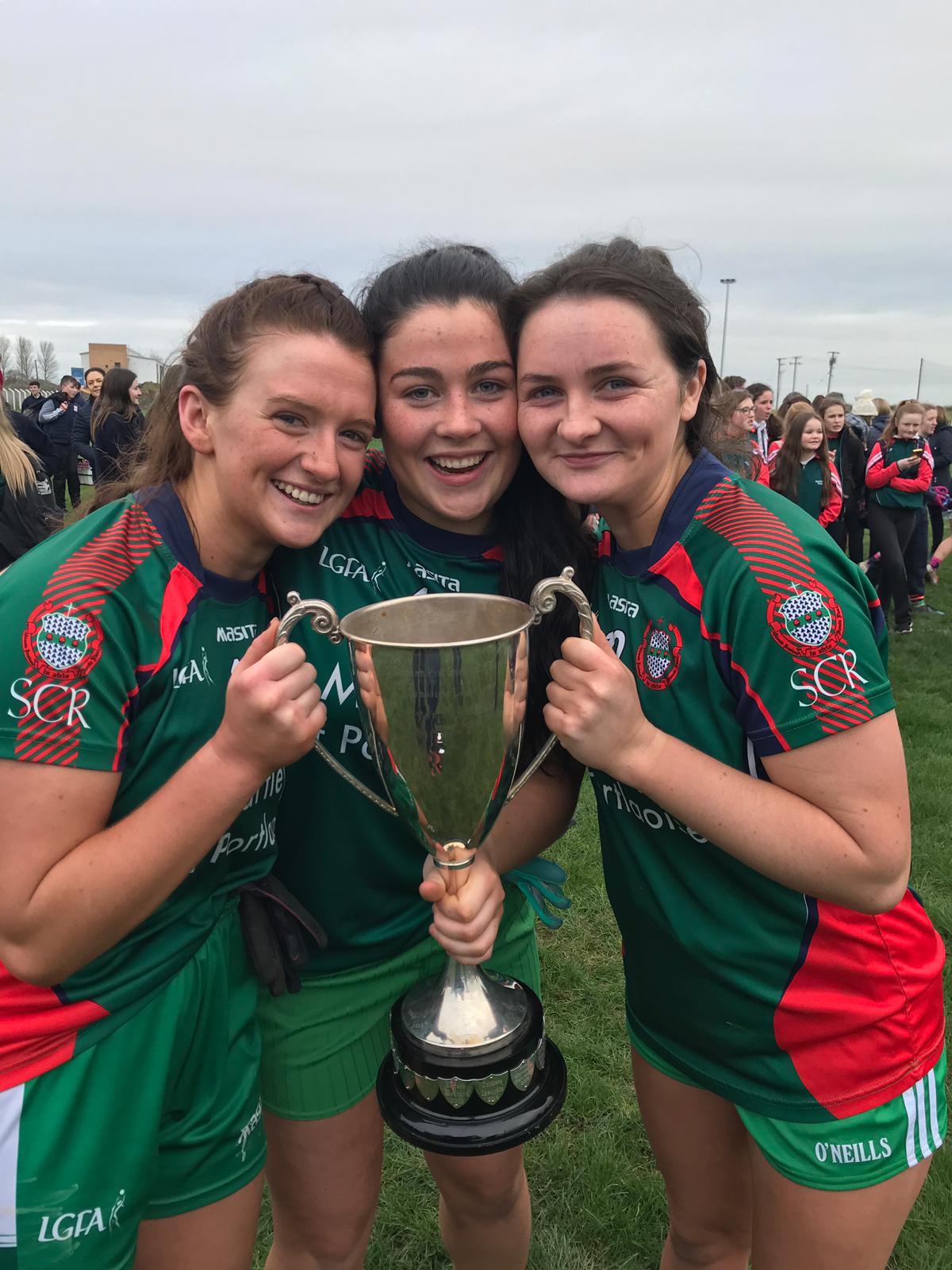 Any advice for young girls thinking of getting involved in ladies football?
Firstly, enjoy the sport. Listen and be prepared to take advice and constructive criticism. It's what you know after, 'you know it all' that counts.
Practice as much as you can. As the saying goes, 'Fail to prepare, prepare to fail'. Always challenge yourself to become a better player.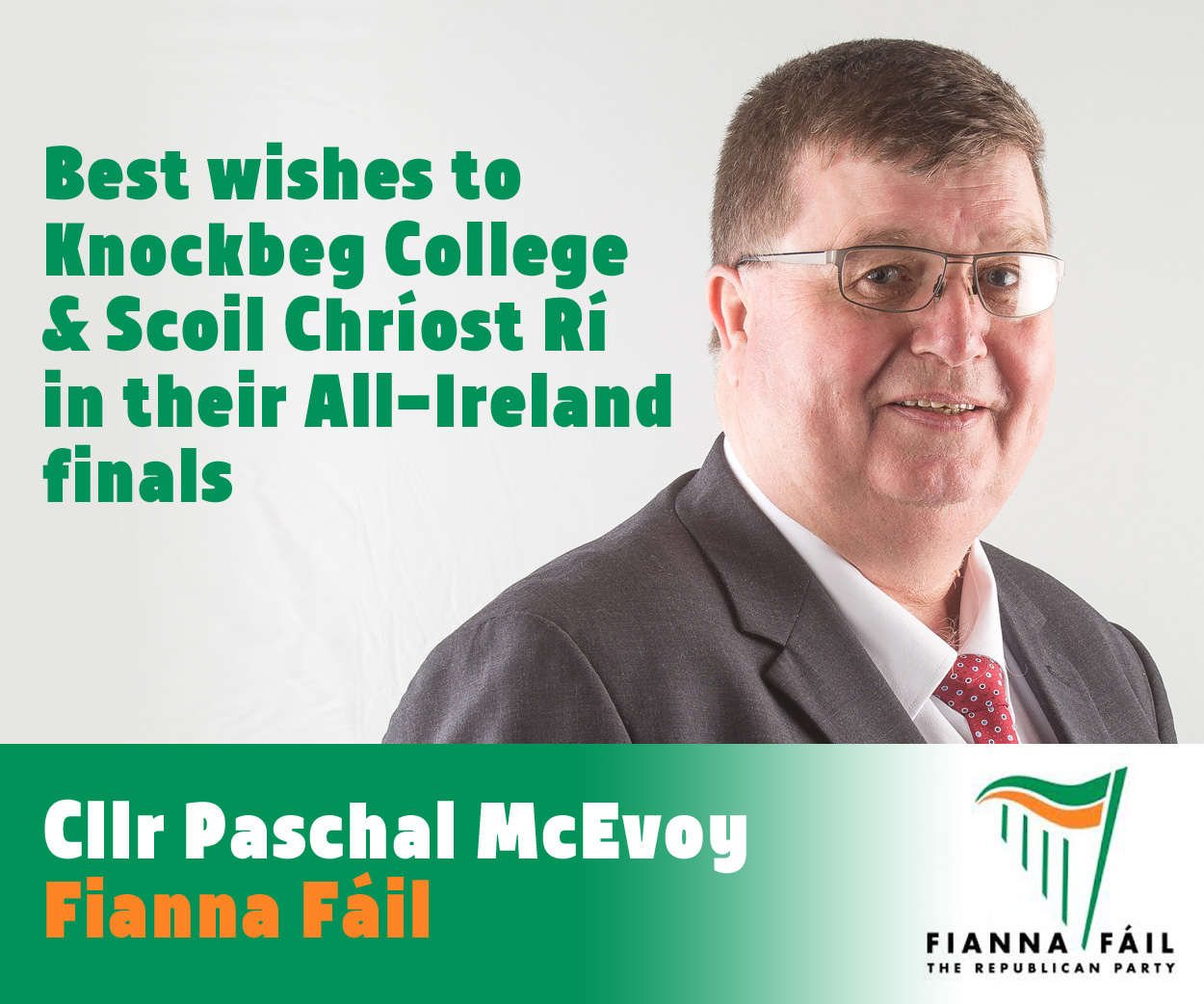 What's the earliest memory you have participating in football?
Cumann na mBunscol was my earliest memory of football. Training in The Heath NS with Mr Dowling and heading off to play in different schools. The excitement of playing in O'Moore Park for the first time with the whole school cheering us on. Those were great days, all of the team and our families heading to Treacey's afterwards for food was an added bonus.
Did you have to make any big decision in your sporting career?
Unfortunately I did. A few years ago I was selected on the Irish Basketball squad. As it was, there weren't enough hours in the day to facilitate my sporting commitments and I had to decline the opportunity.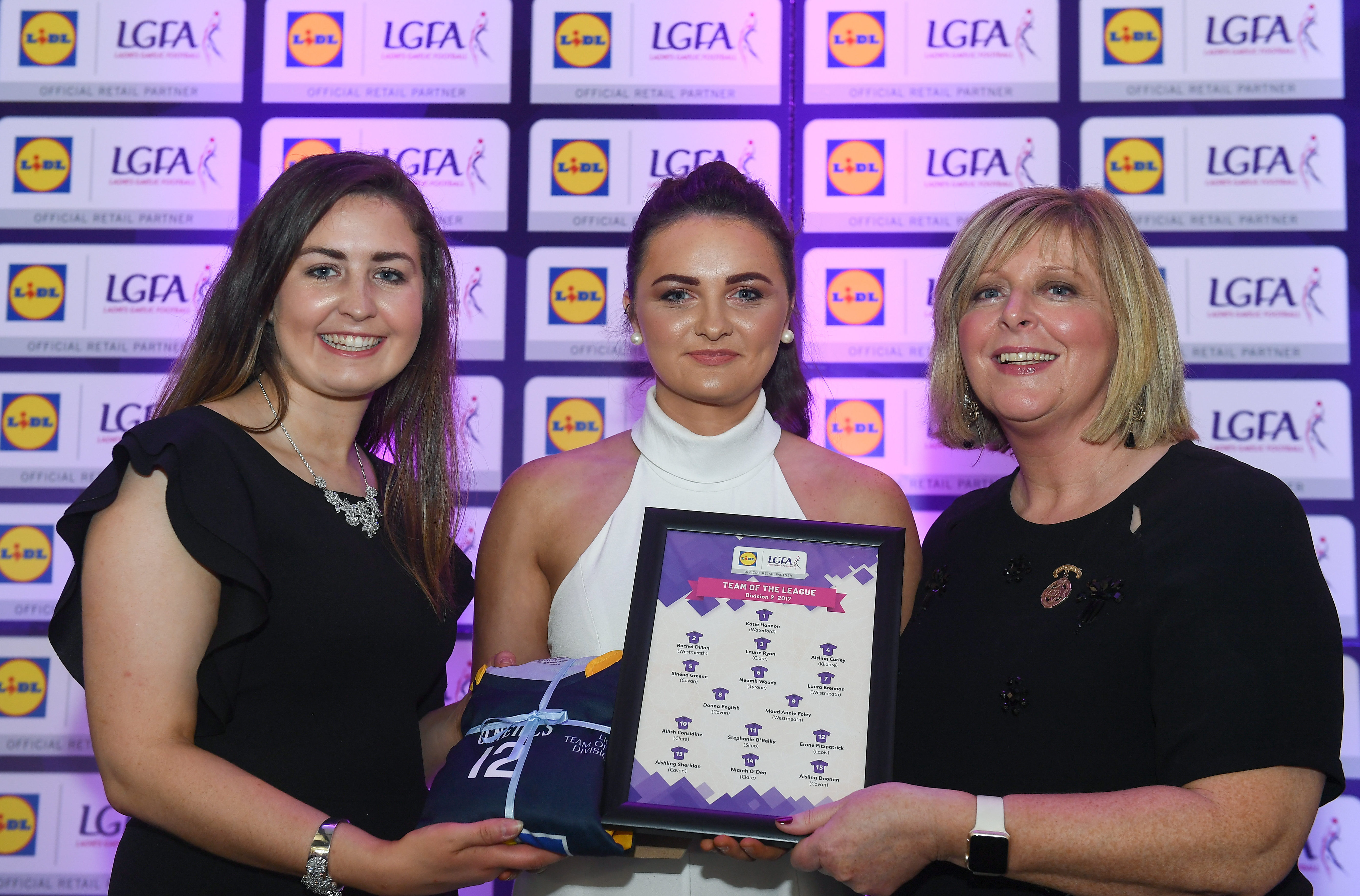 What young player in your club/area/sport would you say is one to watch out for?
There are many talented young players out there. I could name a few but Orla Hennessy, a forward, and Rebecca Reddin, a back, are two very talented ladies that we are going to hear a lot more of.
What motivates you to compete at such a high level?
I'm told I was very competitive from a very early age. I always wanted to compete with and against older athletes. I was reared in GAA fields, basketball courts and athletic tracks. I went to all of my older sisters' trainings and matches.
We were in Athlone one day for a basketball match and only 14 players traveled and the rules state you have to have 15 on the court before the game can commence. I was about six or seven at the time and was the only 'spare' available. They gave me a top down to my ankles. In I went delighted with myself and scored a nice few baskets. There was no stopping me after that.
The same happened in The Heath at football one night. In I went, delighted to be playing alongside my two sisters and hit the net a few times.
I also played in the camogie Feile with Portlaoise when I was quite young. I was in my element. I'm still the same today. I love playing against good teams and marking their best players. I am always trying to be the best version of myself.
I suppose the success I've had at juvenile level winning National medals in athletics, football, basketball, rounders, soccer and spikeball motivates you to achieve more. I've been very lucky to be part of good teams and have had some excellent coaches.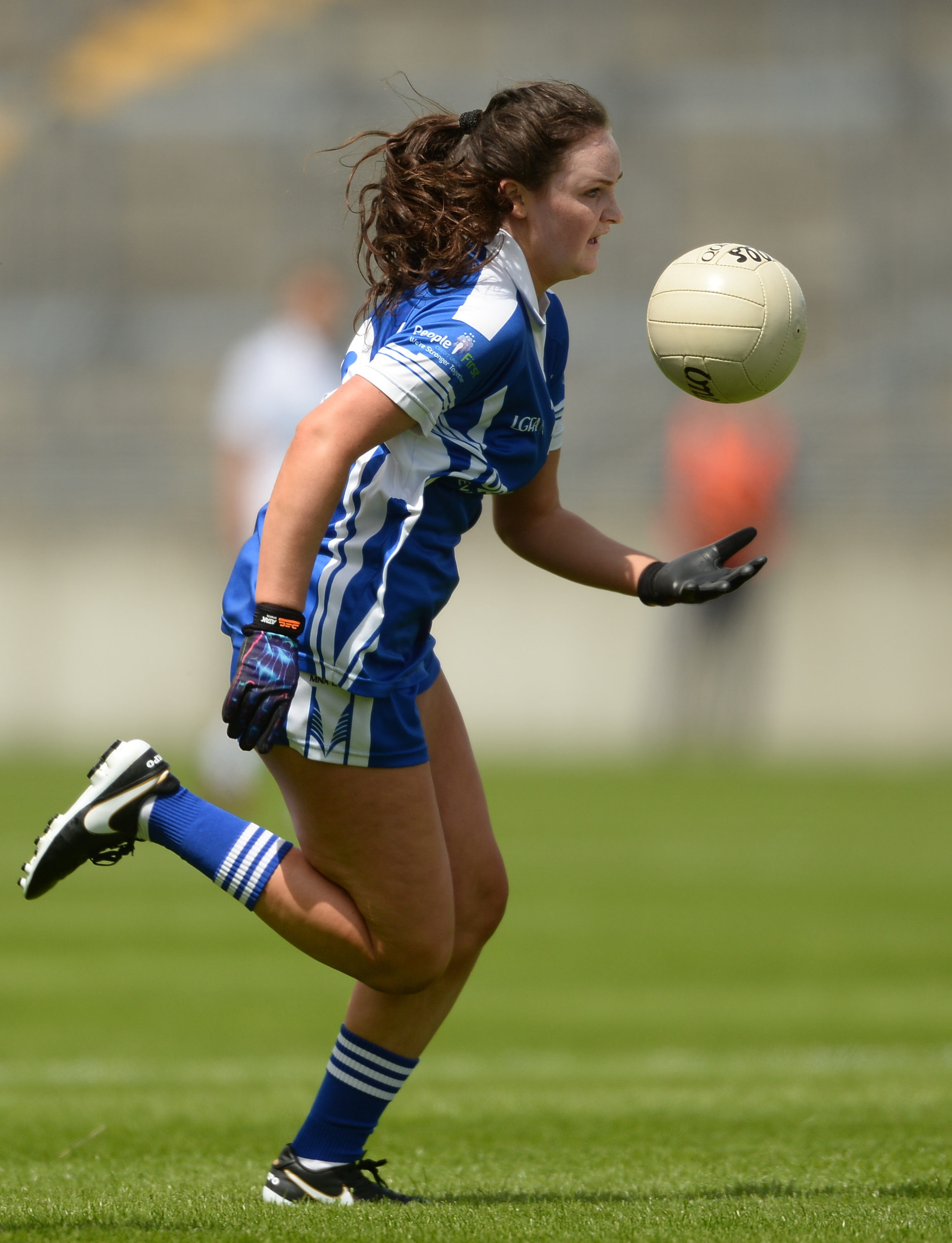 If you could describe yourself in three words, what would they be?
Dedicated, competitive and funny.
What would a typical day be like for you?
I've school, after-school training or Laois training that evening, dinner, study and bed. As it is my Leaving Cert year I have cut-back a bit on my other sports.
What's the best and worst thing about being involved?
The best thing is being part of a team and the friendships you make – leaving the field knowing that we have given it our all together. The worst thing is the hard slog on cold winter nights!
What do you see for the future of ladies football?
The future looks good. At the recent launch of the Lidl national football league, the sponsors revealed they are supporting the broadcast of a weekly National League fixture as well as this year's All-Ireland Post Primary schools senior 'A' final. Some league games and the school's final will also be available 'live' on Facebook.
More than 50,000 attended the All-Ireland Ladies football finals in Croke Park last year. More young people are getting into the game. Another positive is the ladies' matches playing before the men's in some double headers.
If you could see one thing changed about ladies football, what would it be?
With all the positives in ladies football at the moment, I think the time is right for the association to come under the umbrella of the GAA and to assist of the opportunity to play games in our county grounds.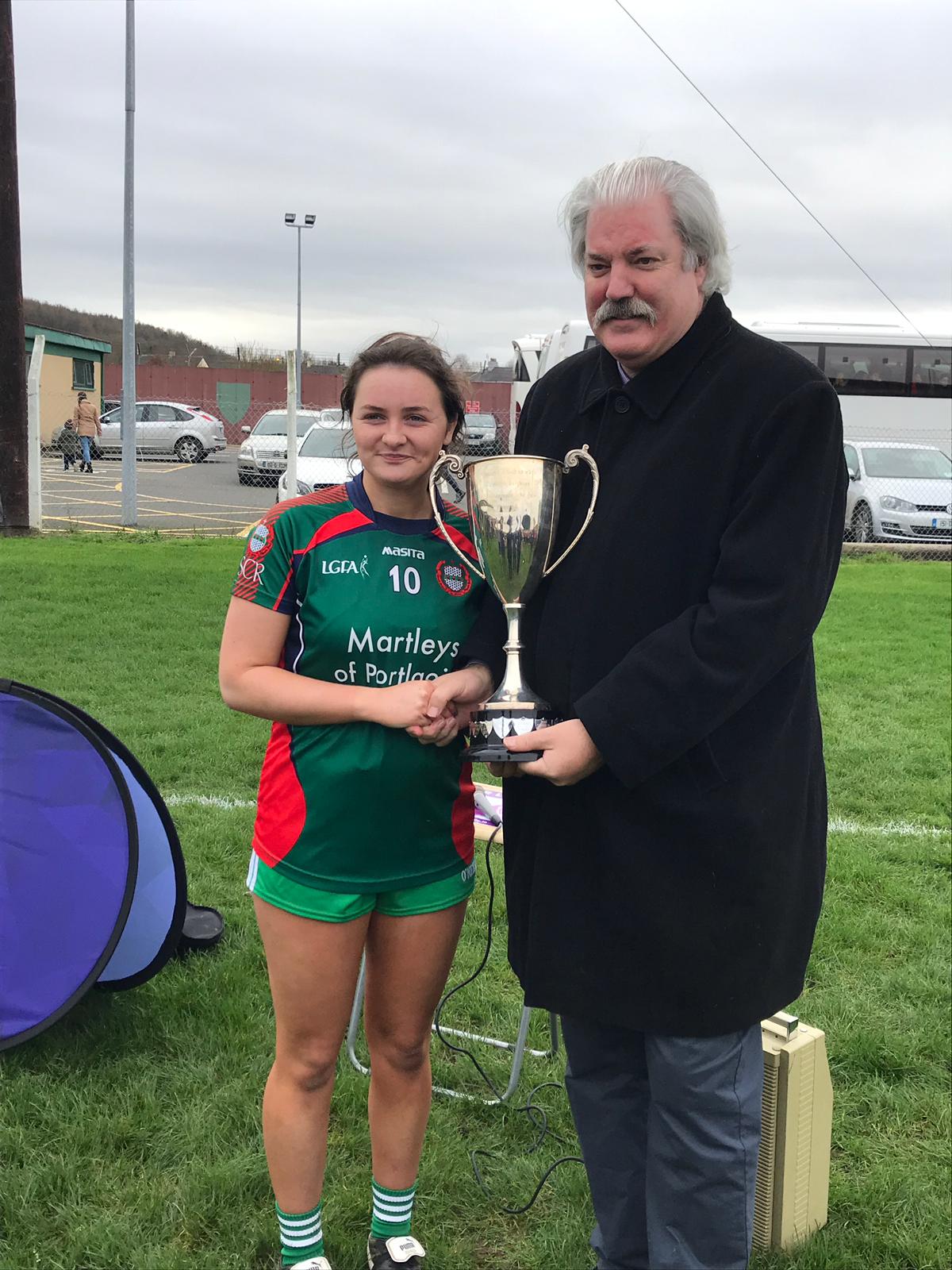 SEE ALSO – Women in Sport: All-Ireland winner, four-time All-Star and Laois football great Tracey Lawlor