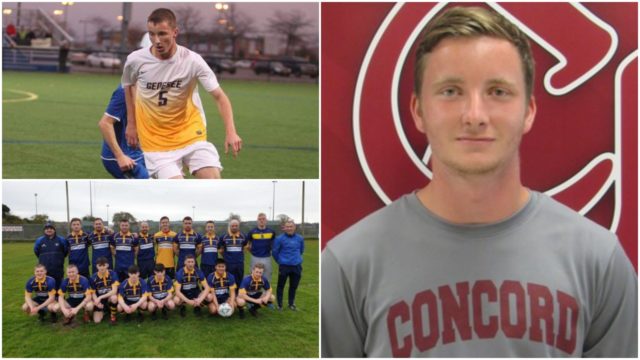 It has been a very good season for Abbeyleix Athletic and as we come into the final few months, they are well in the running for silverware in three different competitions.
This weekend, they are out in the Leinster Junior Shield Semi Final against Dublin side Mid Sutton SportsLink in Abbeyleix at 11am on Sunday.
Club captain this year is Dean Byrne, who, at the young age of 23 has experienced a lot in the game.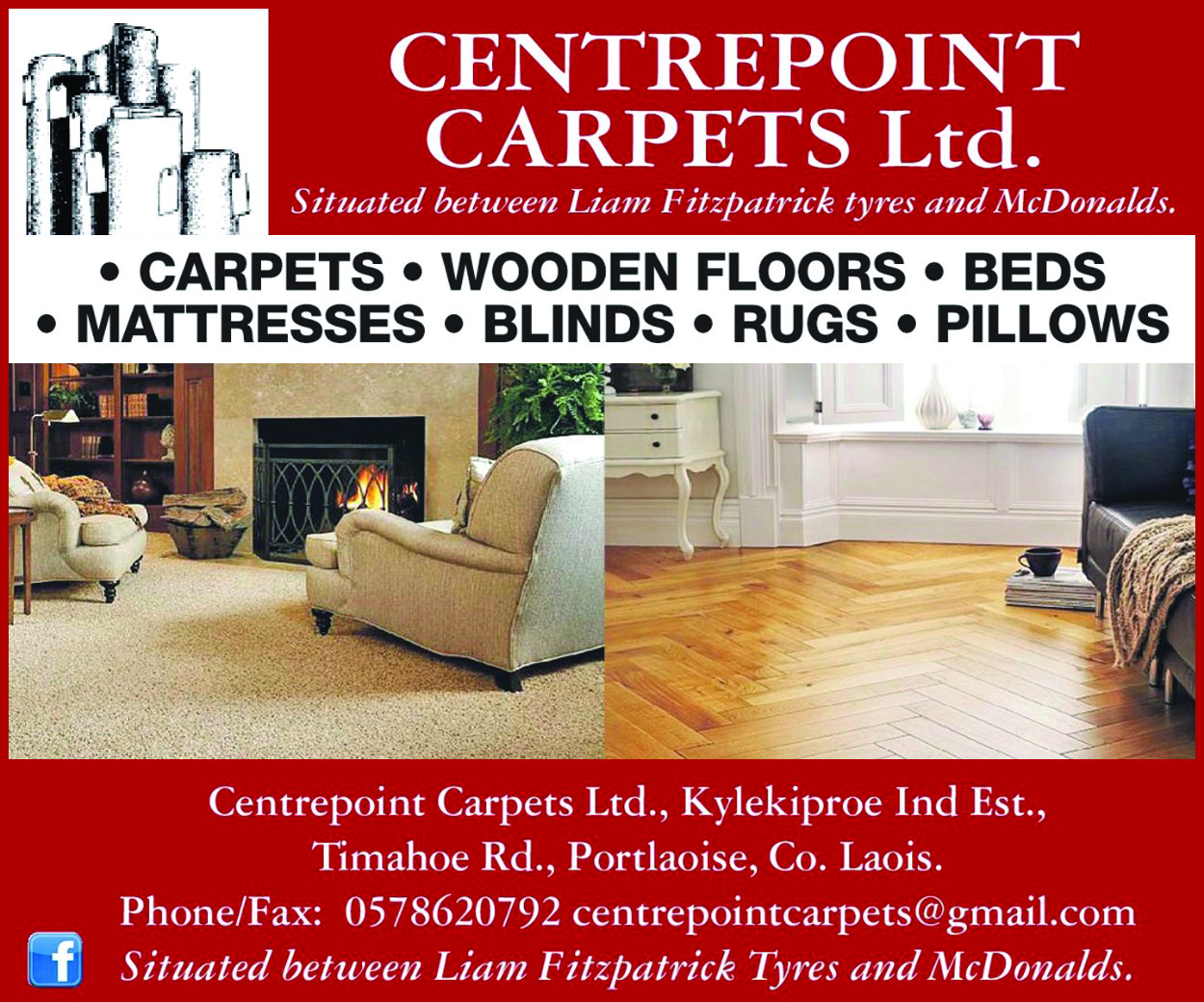 After playing for four years under scholarship in America he returned last year to resume playing with the club and he has been a rock at the centre of the defence ever since with his experience gained proving invaluable.
Ahead of Sunday's big game, we caught up with Dean and he is the latest subject of our My Club & I: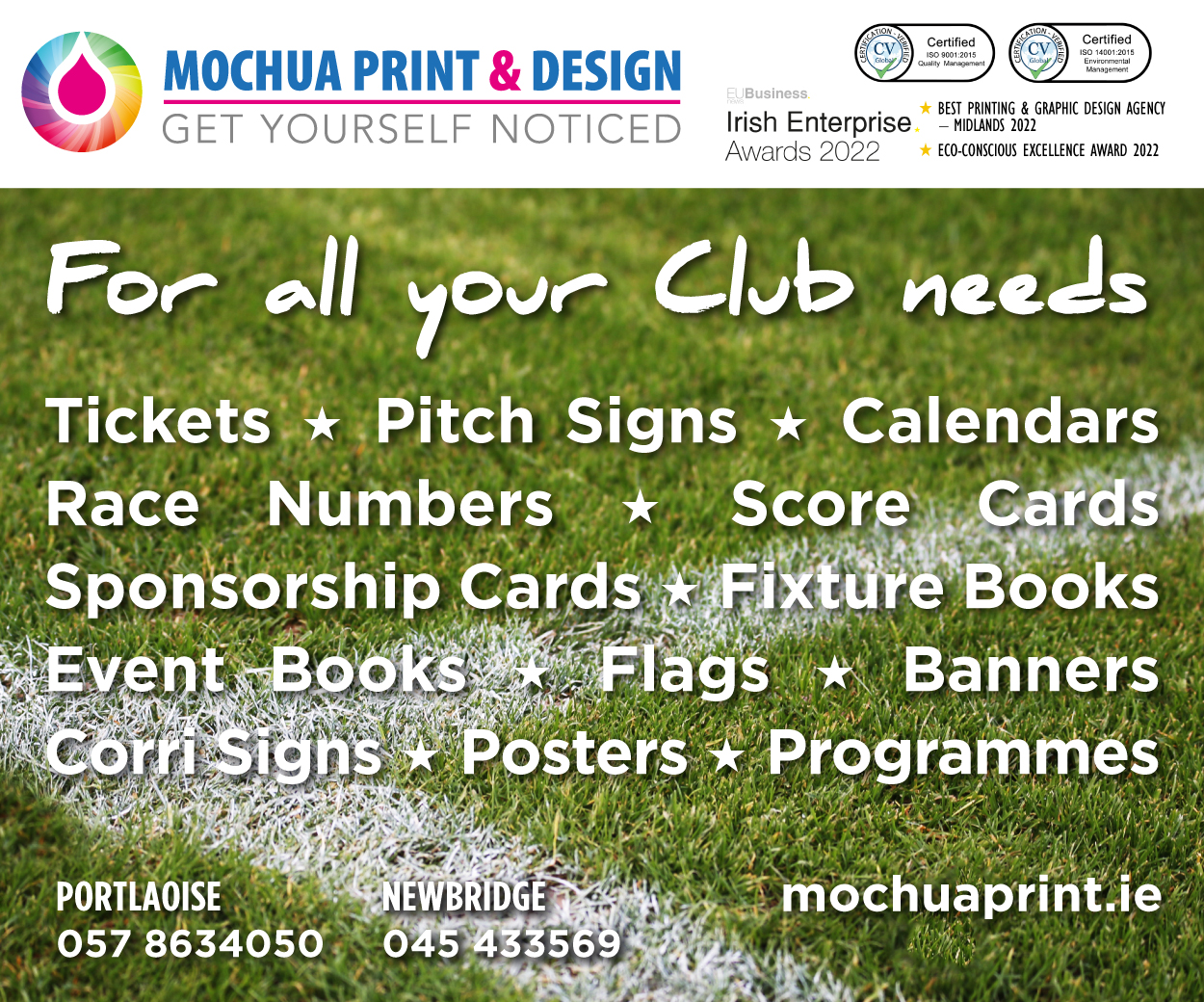 1 – What is your earliest football related memory?
The earliest football related memory I have was constantly annoying my mother about joining the soccer team. The earliest age group was U-8s and I think I was only 6, so she had to speak with the managers at the time and I was allowed to join up with them!
2 – Can you tell us a bit about the club and the current team?
Abbeyleix AFC has a proud history and is one of the oldest if not the oldest club in Laois, founded circa 1950, currently we are in a rebuilding phase and are in Division 4, but looking back through the years you'd see the team regularly in the higher divisions of the CCFL.
There's been a lot of hard work done behind the scenes to get the club back on the right track and a lot of credit has to go Philip Peacock for the work he's done since he took over as manager.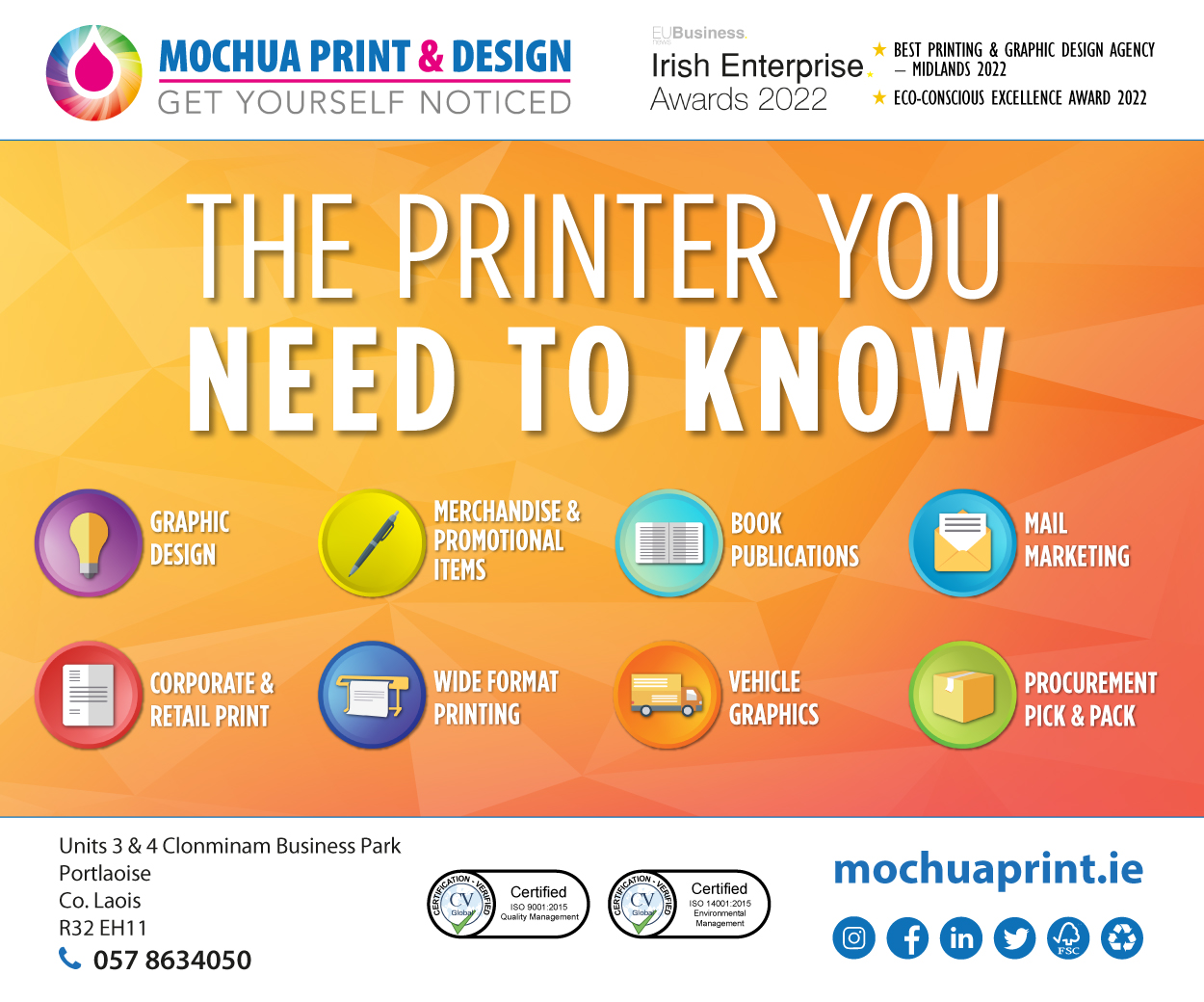 He's got the lads motivated, helped bring through some exciting young players and also brought an exciting style to our team. It's so enjoyable to play with this current team because each player on the panel has the quality to play 90 minutes and perform, so we aren't just relying on the same people turning up every week.

3 – Can you remember your first time lining out for the club?
I can't remember specifically my first game but I do remember most of my first year.
I played under a very successful Paul McEvoy team from U-8 up until U-17s which reached an Irish cup semi-final and also spent a year playing in the DDSL.
The first time I played again for the club after being away in America for four years was also very special, getting to pull on the jersey again and representing your local team is something I'll always look forward to.
4 – What is your favorite memory while being involved?
Honestly I'd have to say this year as a whole has been my favorite memory since I started playing for Abbeyleix. The style of football we've been playing, coupled with the results we've earned has been very pleasing.
We're well positioned in the league at the moment to challenge for the title and we've recently just won our semi-final in the CCFL Shield.
This weekend we've to prepare for the LFA Junior Shield semi final which is a massive achievement for the club, and a huge opportunity for ourselves to get into a Leinster final.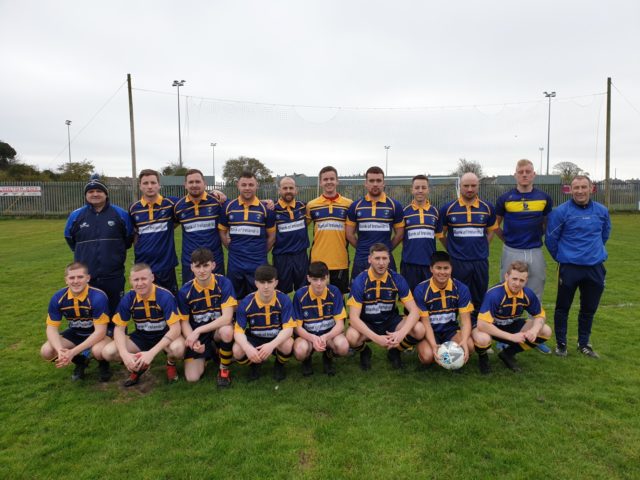 5 – How does it feel to captain the team and what does that mean to you?
It's a massive honor to be the captain of the club and it means a huge deal to me.
We had a vote at the start of the season and when it was announced that I'd be captain I was definitely proud, hopefully the lads don't regret that decision too much now!
6 – Can you tell us about your experiences playing in the US and how did it come about?
Going through secondary school I never really had a clear idea what I wanted to do career wise, I wanted to continue playing and at the best level I could, so when I heard that you could go to the US and do exactly that, it was a no-brainer and I looked into it straight away.
I had done a lot of research trying to find my way out there and I came into contact with an Irish manager in New York, so after speaking with him for a while he offered me a place with the team and I played there for 2 years, before finishing up with 2 more years in West Virginia.
I couldn't have asked for more to be honest, the professionalism was what shocked me the most, playing at facilities of the highest level with players from all around the world, it was the experience of a life time.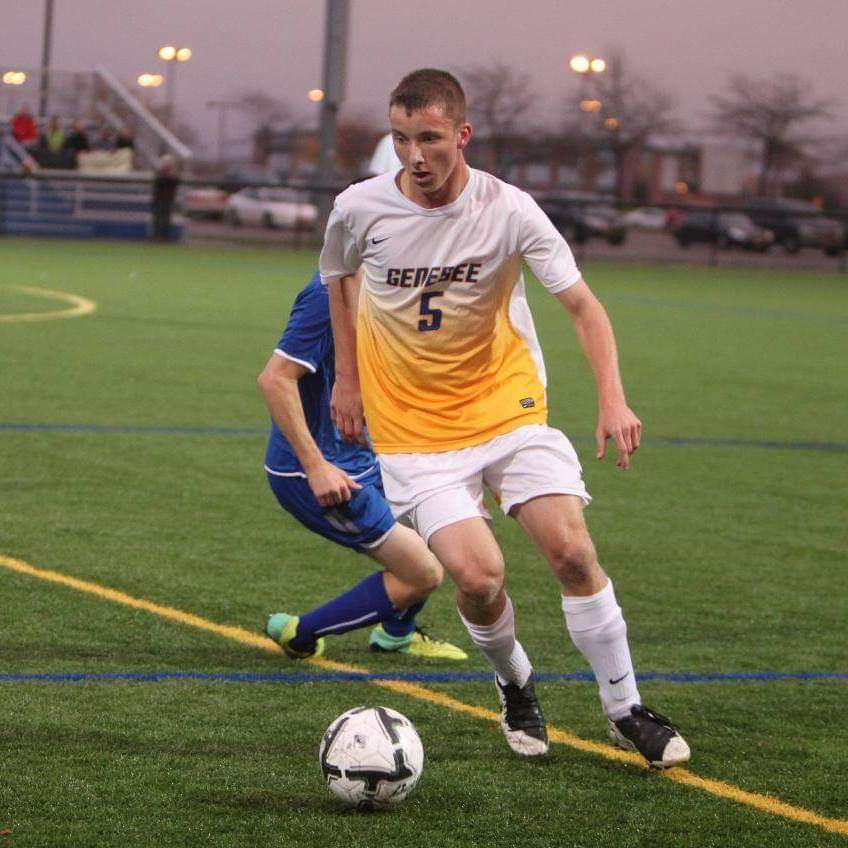 7 – Would you advise young players to follow the same path and what would be your top tips?
I'd highly recommend it, if you're serious about soccer then why not? You're getting to go to another country and experience their culture, while meeting and playing with people from all around the world, and at the same time you're getting your degree paid for (depending on your deal).
It's a great way for you to grow up aswell, it was my first time leaving home, so you have to learn quick and adapt.
I'd definitely say some tips would be just to enjoy the experience, go see as many places as you possibly can and learn how to balance school work with your athletic responsibilities, that can be a big challenge!
8 – You have recently started training at underage level, how is that going and are you enjoying it?
Yeah I started this season with helping out the Abbeyleix U-12 team, coaching is something I've always wanted to get involved in so it was great to get my foot in the door this year.
I've really enjoyed it we've a great group of players and they're just one point off securing the league title so I can't complain!
9 – Who are the young players in the club to watch out for?
We've a lot of good young players coming through which is fantastic to see, but I think there's been three who've made a massive contribution this year.
Killian Burke has stepped up this season and has been scoring for fun, he's grabbed a lot of important goals so he's definitely been one of our key players.
Leon Bradish is another young player who's had a very impressive season. He's got a lot of energy and scares full backs to death when he's running at them, and he's also got a few goals for us this season.
James Lyttle has played very well this year too, he's got tricky feet and can easily beat multiple defenders, I wouldn't like to defend against him!
It's good to see players like this given the chance and there responding with the performances they've given us this year so hopefully that will continue for the rest of the season.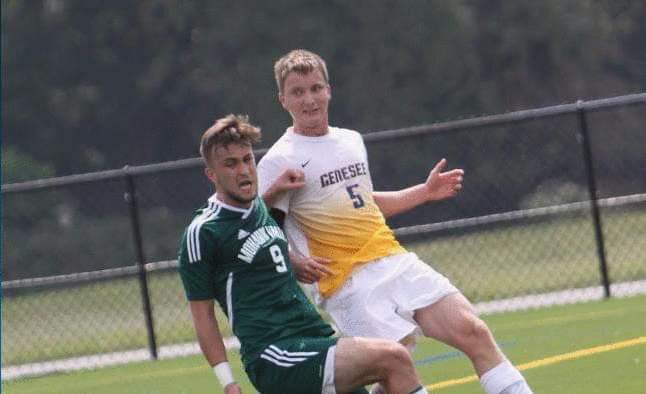 10 – What are the goals for the remainder of the season?
I think the goal for the rest of the season has got to be silverware. We've set ourselves up well in the league so we know what we've got to do there, and then it's all about performing on the day in the other three cup competitions.
There's so much hunger in the team to finish with multiple trophies this year and to get the club back to where it belongs.
I'm delighted to see it's a squad that doesn't settle for the bear minimum, they like myself want to go out and win it all.
11 – If you could do anything to improve the club what would it be?
I don't think there's much apart from starting to climb the divisions in the CCFL, that's the major improvement I'd be looking at.
I think looking at how the club operates now, there has been massive improvement within the last couple of years. We've got people who work tirelessly behind the scenes, the likes of Adrian Freeman, John Bradish and Keith McCann to name but a few, there's so much time and effort being put into the club at the minute.
The lads have contributed throughout the year off the pitch too, with multiple successful fundraisers helping with the upkeep of the club.
12 – Within your current team who is the:
Hardest trainer: I'd be stuck between two when it comes to the hardest trainer, I'd say both Adrian Stynes and Terry Lawless. You'd never get anything less than 100% from Adrian and he'd rarely miss a training session, you'd do well to find many who'd work harder than him. Terry would be one of the older lads in the squad but he's got the lungs of a 21 year old, he keeps himself in very good shape and is a great example to the younger lads in the squad.
Most likely to get booked: I'd say the most likely to get booked would be Conor Bergin, he's racked up a few cards alright!
Most likely to score a hat trick: We've scored a lot of goals this season and a few have got hat tricks this year, but going on current form it'd hard to argue against Joe Bergin. He's had a huge season for us and hopefully he's saved a few more hat tricks for the remainder of the season.
Most likely to be late: I don't even have to think about most likely to be late – Aaron Carroll takes that title fairly handy!
SEE ALSO – My Club and I: Roisin Kilmartin (St Brigid's Camogie club)