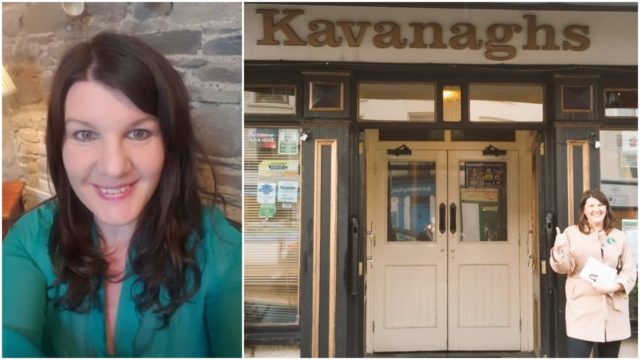 Brought to you association with People First Credit Union
Laois woman Sinéad Moore is to run for Peader Tobín's new party, Aontú, in the upcoming local elections.
The Emo woman from a well-known and highly respected local family previously contested the 2016 general election in Laois on behalf of the Green Party.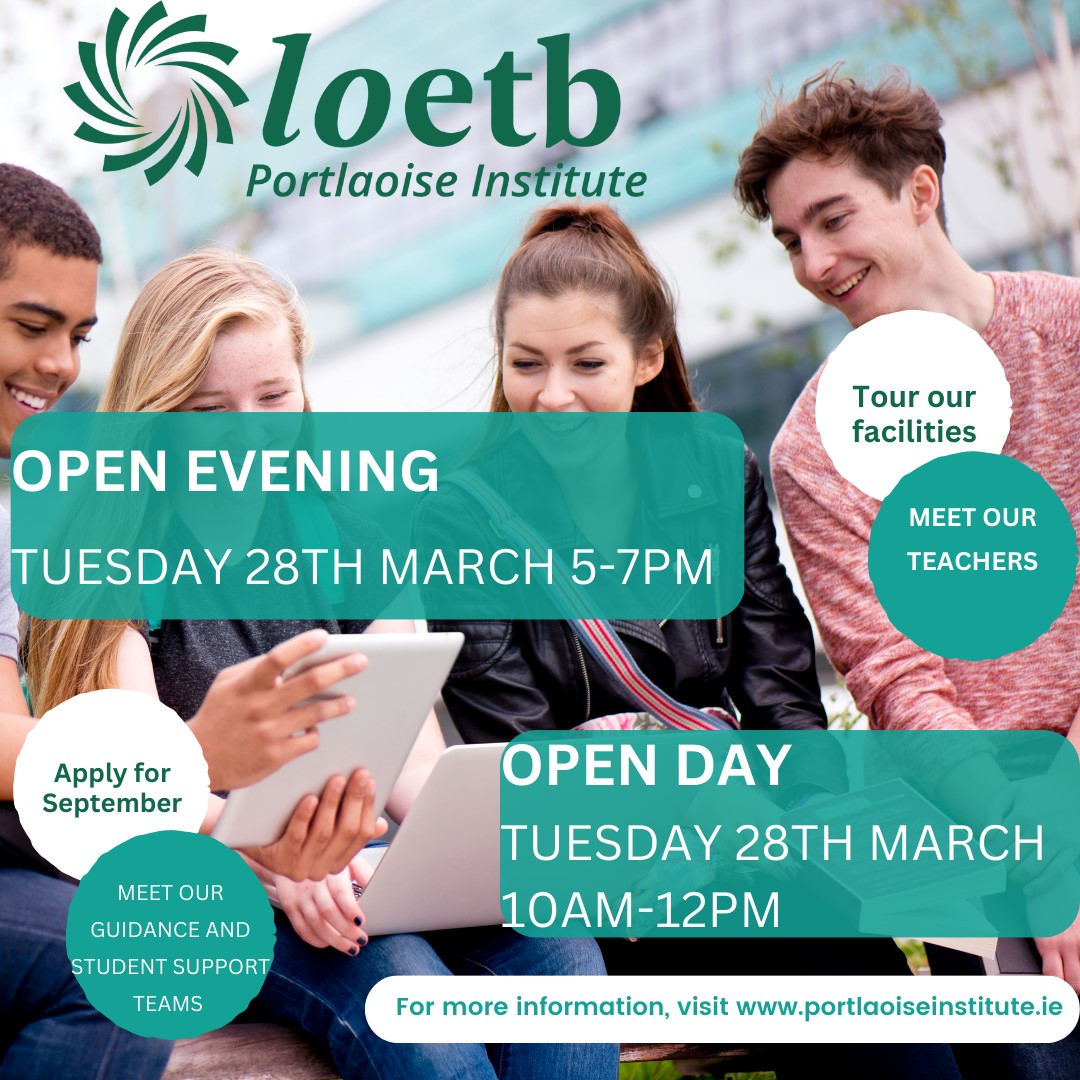 Sinéad is one of a family of eleven and a daughter of the late Paddy and Anne Moore, a family well known in farming, sporting and business circles.
Her father Paddy was a renowned personality on the quiz circuit in the 1970s and 80s and made numerous television appearances on programmes such as 'Cross Country Quiz' hosted by Peter Murphy.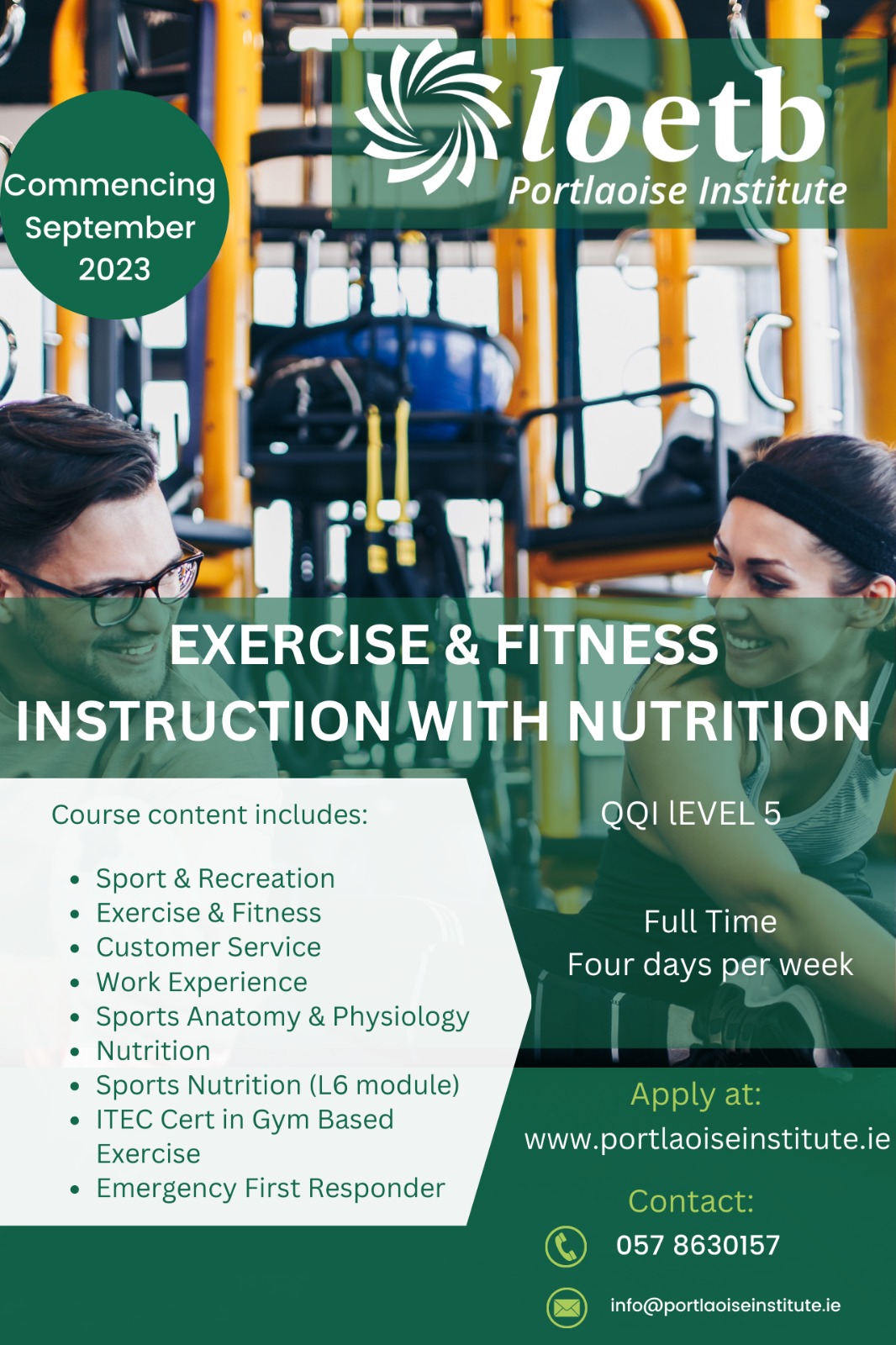 On this occasion Sinéad has confirmed she has quit the Greens and opted to run for Aontú in the Mulhuddart electoral area for Fingal Council in Dublin.
To date, even though they have held public meetings in Portlaoise, Aontú have yet to announce any candidates to contest in Laois.
Aontú officially launched its line-up of sixty candidates countrywide in Ballyfermot in Dublin on Saturday.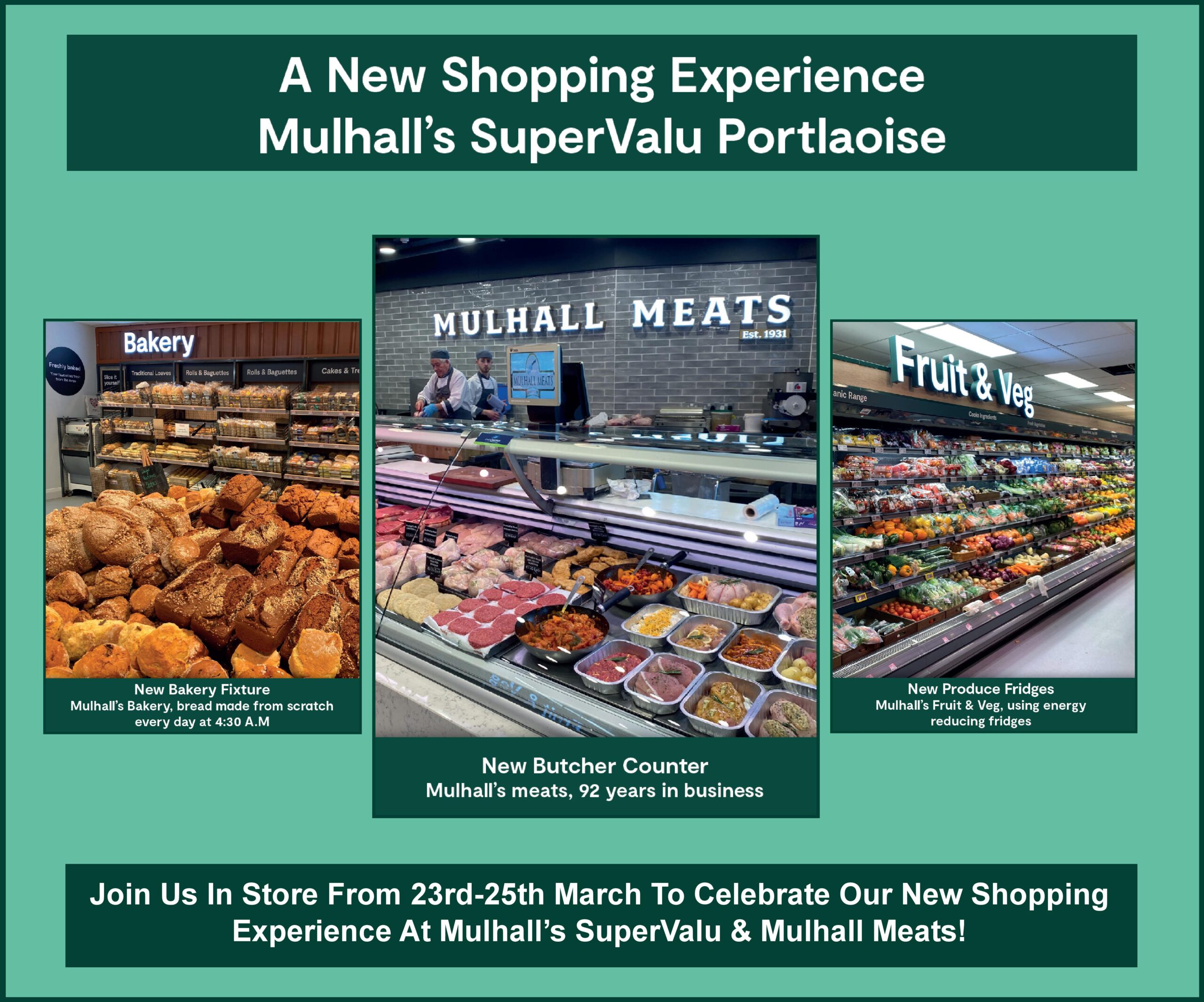 Aontú leader Deputy Peadar Tóibín stated: "In three months we have held 40 public meetings throughout the country. No other political party has engaged at such a community level with the people of Ireland for many years. Well over 5,000 people attend those meetings.
"We have formed 65 Cumann throughout the country and have selected 60 men and women to run for us in the upcoming local elections so far. 20 of these candidates will run in the North of Ireland and 40 in the south. By any standards this is phenomenal grass roots development.
"Our party is unique in many ways. The largest portion of our membership is drawn from people who have not been involved in politics before. However many of our elected reps and membership have left the establishment parties of Fianna Fáil, Sinn Féin, the SDLP, Fine Gael, The Labour Party and The Greens.
"Many are sick and tired of the membership dis-empowerment of those parties and the disconnect that exists between these leaders and the workers on the ground. This diversity is one of the major strengths of Aontú.
"There exists extraordinary division in Irish society, division to which many within the political establishment have become immune. Crisis fatigue has set in amongst many in the media establishment.
"Under Mícheál Martin, Fianna Fáil has become politically neutered, signing free pass after free pass for Fine Gael ministers, who in any normal circumstance would already be victims of their own incompetence.
"Much of the left has become consumed by the leafy liberal culture wars and have taken their eyes off the bread and butter issues of the people. The political system is broken in Ireland and the people who are the collateral damage need a voice. Aontú will be that voice."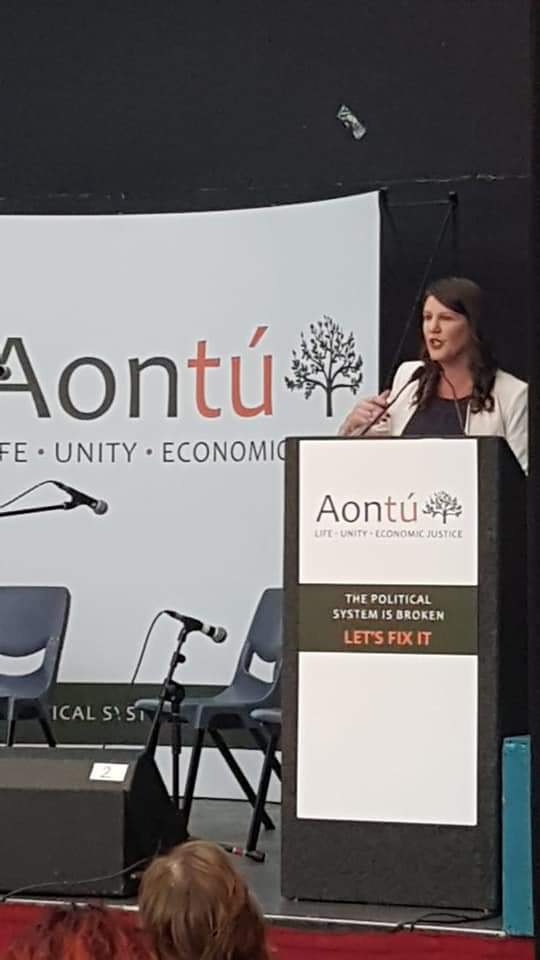 Speaking to LaoisToday, Sinéad Moore said she parted company with the Green Party over their uncompromising stance on abortion and the Repeal the 8th referendum.
"I couldn't abide by the Green Party position on abortion and Repeal the 8th. I realise it is a difficult and divisive issue but it makes no sense to me to be campaigning to protect bog life, protect plant life, protect nature and then to abort a 24-week old foetus for socio-economic reasons, I just couldn't cope with that and remain in the Greens.
"Peader Tobín is a man of great courage, action and principle and after meeting him and having an input into the Aontú policy formation we share a lot of other common purpose on the environment, social justice and the unfettered influence of big corporations eclipsing even that of governments.
"I felt that Peader Tobín listened to and shares my concerns on these important issues. Our policies aligned on these topics and the Greens don't own the environmental issue, it is a critical issue for us all," Sinead outlines her perspective.
She is a teacher for the past sixteen years in St Joseph's secondary school in Rush and sees first-hand the challenges and concerns facing families and is clearly committed and passionate about a raft of causes which she intends to be vocal and to tackle.
On the ground in her local electoral area of Mulhuddart-Blanchardstown Sinéad says the big issues are, housing, high rents, crime, school places and the lack of adequate facilities and amenities for rapidly growing and diverse communities.
Inevitably though she keeps coming back to her driving force her quest for environmental sustainability and social justice.
"The richest 26 people in the world have more wealth than the 3.5 billion people on the other end of the scale according to Oxfam. Here in Ireland we are allowing vulture funds to snap up property, drive up the cost of homes and rents, while they pay no taxes and that just drives me mad.
"We make no connection between our lifestyles and the conflict minerals and slave labour that is behind it. I want to campaign for real social and environmental sustainability.
"Climate degradation is here, it's happening and it's affecting us all directly with flooding, extreme weather and damaging our air, water and soil quality. We should be building schools that are carbon neutral, complete with solar panels, passive builds, water harvesting and forest gardens," insists Sinéad with a gusto that she is determined to be heard.
SEE ALSO – The remarkable story of a Laois woman and her American pen-pal