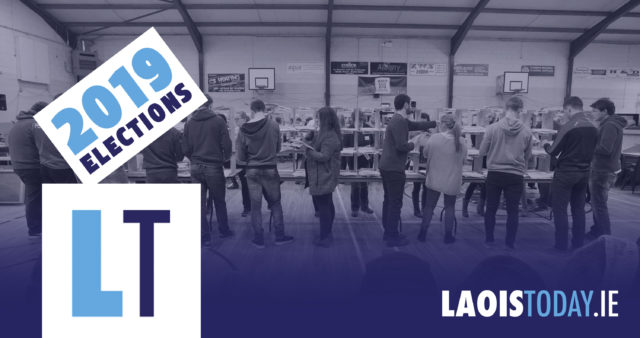 Brought to you in association with People First Credit Union
Take the Court House off Main Street – Dunne 
Portlaoise municipal district election candidate Dominic Dunne has called on the council to give a final date for the removal of the court house from the main street. 
Mr Dunne said: "Main Street is the public face of the town. Our local traders are working hard to revitalize the main street with new innovative attractive projects and shops.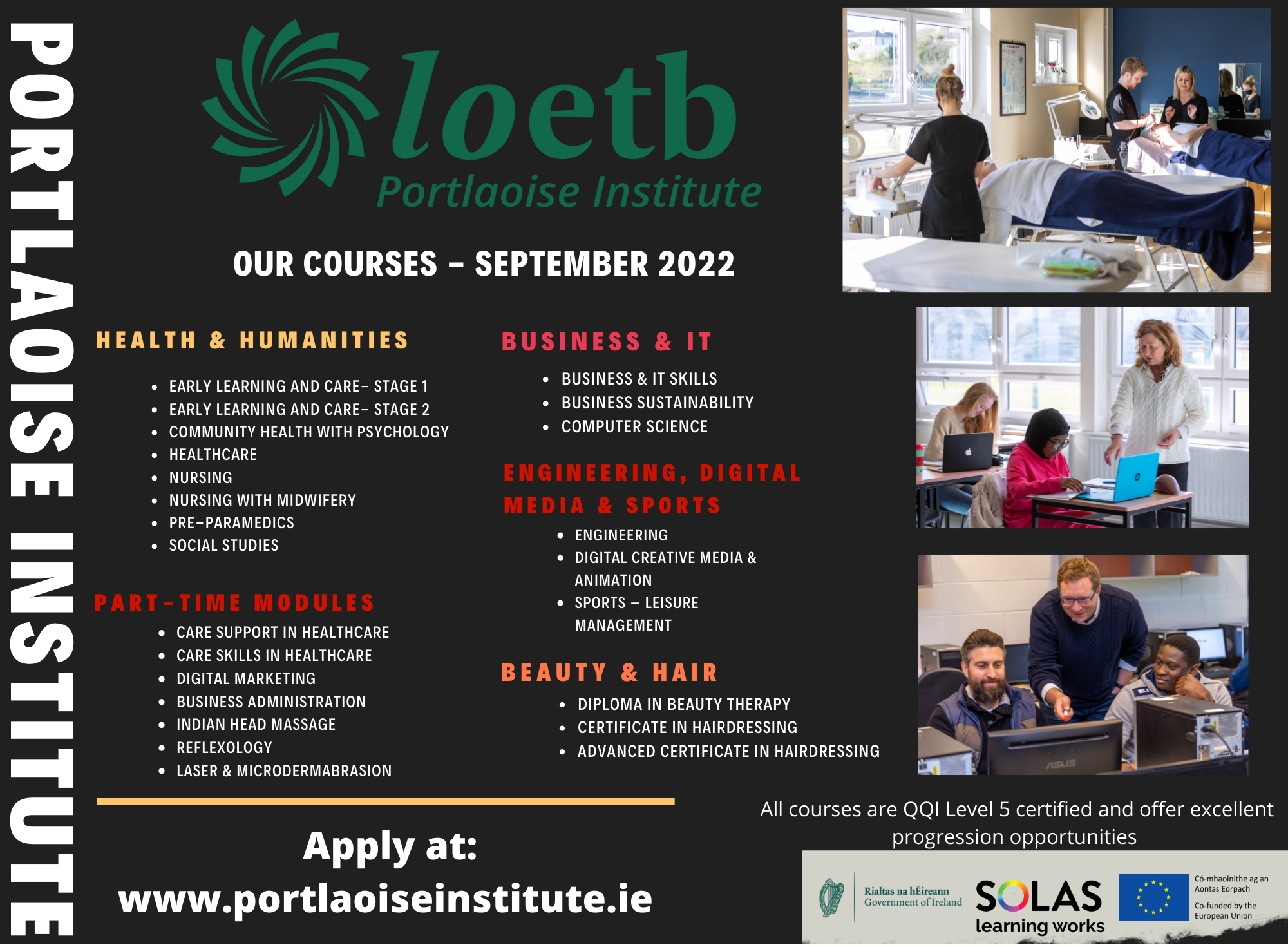 "Portlaoise main street is now an attractive centre for a diverse set of shopping experiences."
Mr Dunne claims that the current location of the courthouse, ' casts a dark cloud over the streetscape' of Portlaoise.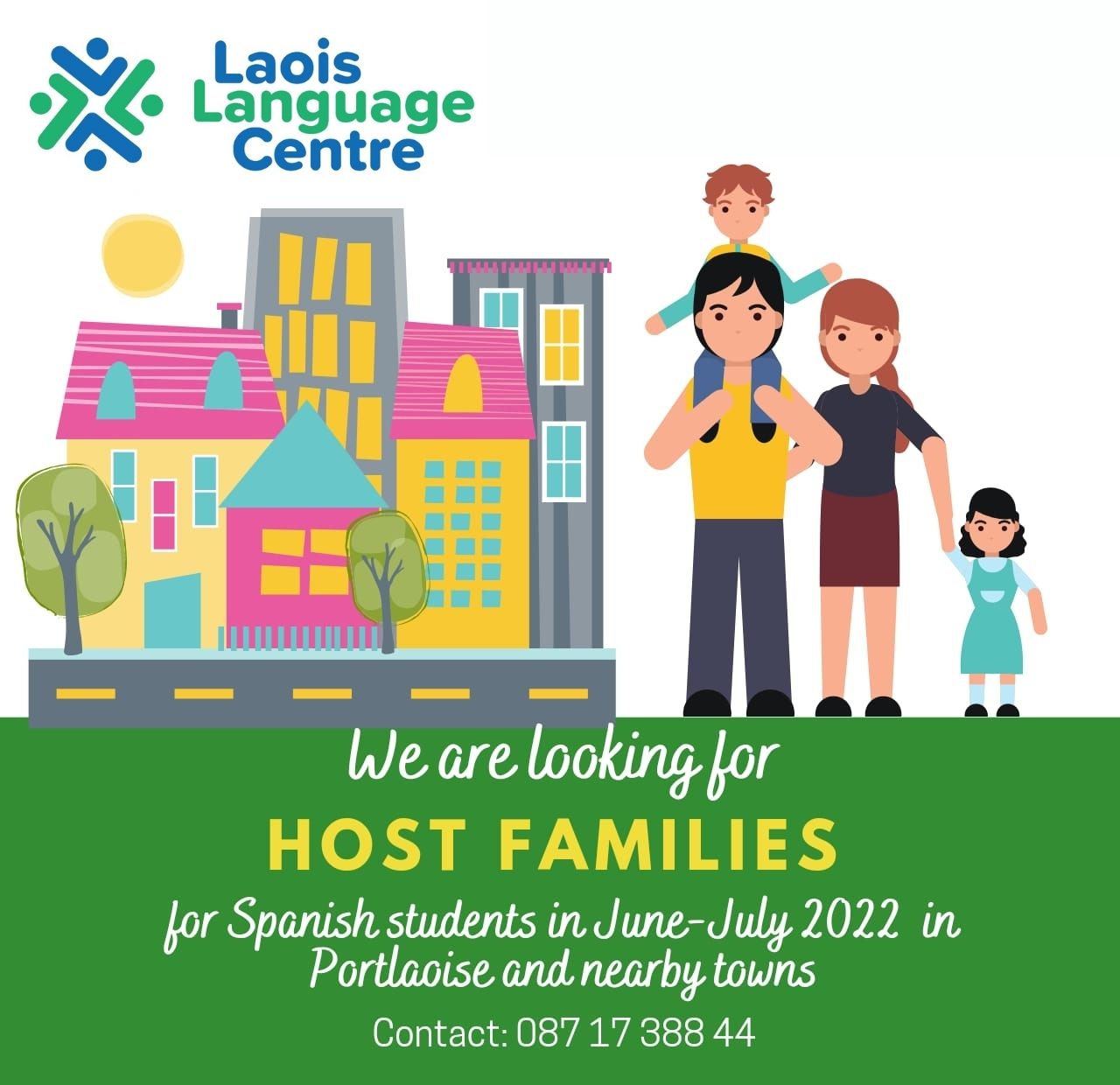 "Their work however is being hindered by the ongoing presence of the court-house."
"It's time the council got to work and moved this location sooner rather than later.
"If elected I shall prioritize this development. Portlaoise deserves better," he concluded.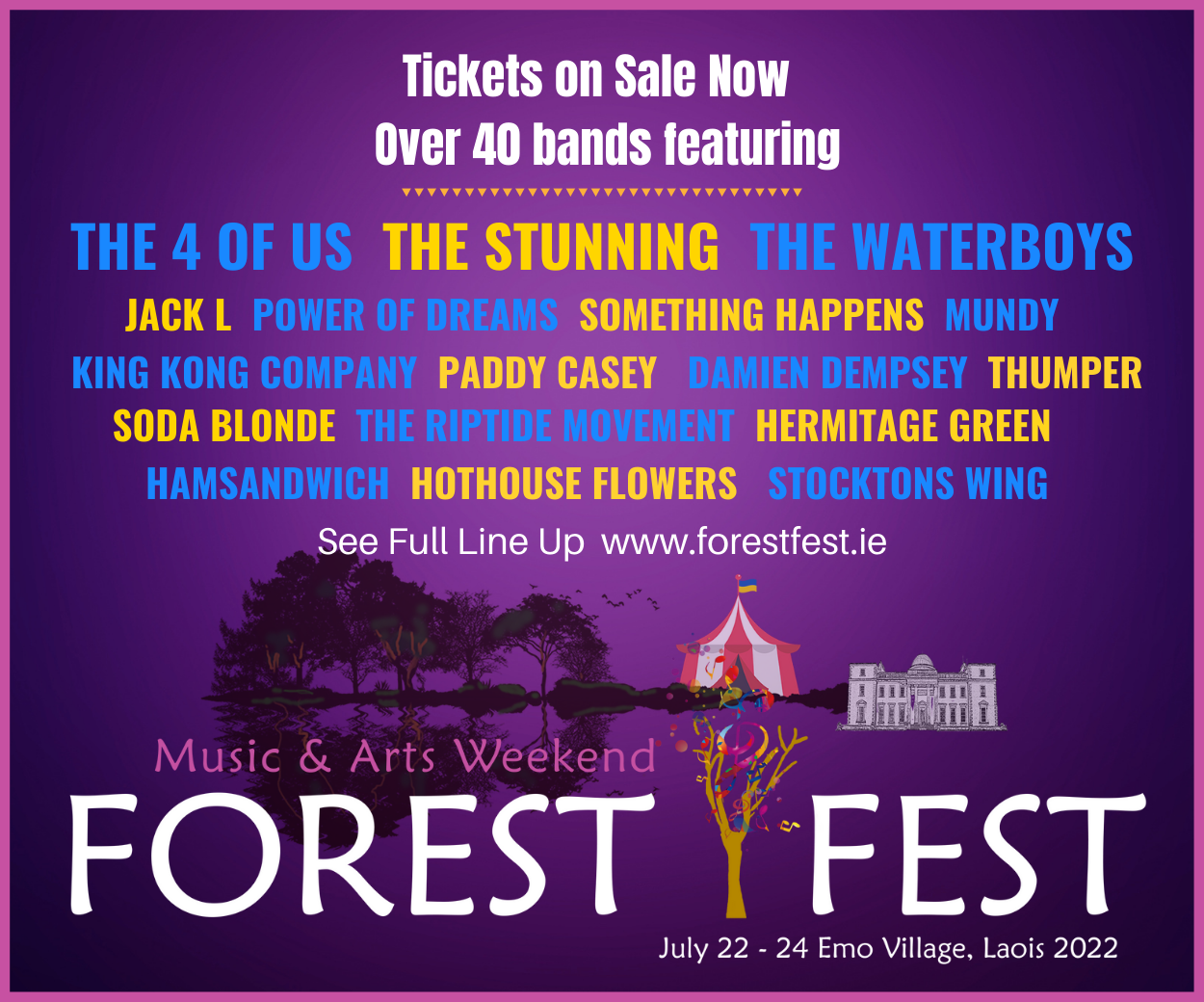 Taking to the streets: My journey so far – Moran
Local Council Election Candidate for Graiguecullen / Portarlington Aisling Moran has taken the time to speak about her experiences of meeting the local electorate so far.
"I think it is so important that you can relate to people on the doorsteps", says Aisling.
"We all come from different backgrounds and have different experiences, but I think it's when you have walked a few miles in life and back again that you can really understand where people are coming from."
Moran has found that the main issue that repeatedly crops up is illegal dumping.
"It is coming up time and time again, and unfortunately it's not something that is going to be solved overnight", she stated.
"There is such a focus on the environment at the moment, and habits of a lifetime are slowly being changed. But when people who are making an effort then see a fridge or an oven dumped outside their house, it's very disheartening.
"Health and wellbeing are so important, I think that it's vital that we make the most of our beautiful countryside and by encouraging people to get outdoors, it's important that we have the amenities to allow them to do so," she said.
Kelly sets out European Election Priorities
MEP for Ireland South, Sean Kelly, has outlined his priorities for the upcoming EU elections, which take place on Friday May 24.
Mr Kelly was selected by Fine Gael last month to join the race for a European Parliament seat in the Ireland South Constituency, having previously been successfully elected in 2009 and 2014.
Mr. Kelly has served as Fine Gael's leader of the European Parliament for the last five years, having been appointed to the role by an Taoiseach Enda Kenny in 2014.
"While a great amount has been achieved this term, and indeed throughout my two terms in office, the years ahead are set to be challenging, and there is a need for strong representatives with experience and influence at EU level to lead on important issues and ensure Ireland's interests are protected.
He outlined his priorities he hopes to be able to implement if he is voted to return to the European Parliament.
"First of all, I want to see the establishment of a comprehensive EU Just Transition Plan, to ensure that we tackle Climate Change in a way that is fair for all, and that workers in carbon-intensive economic sectors are adequately supported.
"Secondly, I will continue the fight against the budget cuts to the Common Agricultural Policy (CAP) until we ensure an adequately funded CAP for all Irish farmers.
"Thirdly, I recently negotiated and finalised the EU's new €650 billion Investment plan. It is now time to ensure that Irish businesses and communities feel the benefit.
"Fourthly, trade is vitally important to the Irish economy. With continued uncertainty around Brexit, the next five years will be vital to strengthen trade ties with Asia and the USA in particular. I prioritise work towards new, ambitious and fair agreements as Ireland's only member of the International Trade Committee.
"Finally, I will work to ensure that child safety is maintained as a key priority of the EU's Digital Agenda. In an increasingly digital world, we must make sure our children are safe when using online apps and browsers; I will ensure that every digital policy we put in place puts child safety front and centre of its objectives," he concluded.
SEE ALSO – Election Diary: Council-run bin collection, posters and flood relief works