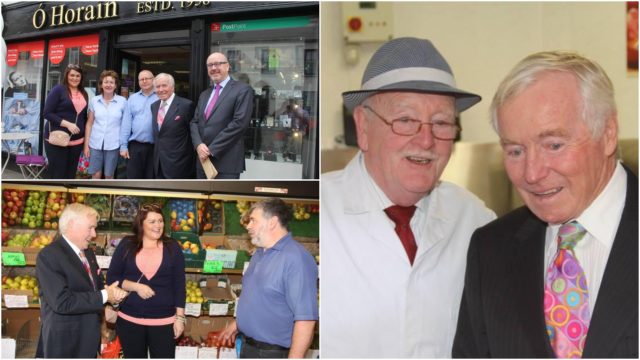 President Michael D Higgins has led tributes to businessman and former senator Feargal Quinn, who has died at the age of 82.
Mr Quinn, who was best known as the founder of Superquinn, died peacefully at his home following a short illness.
He also served as a member of Seanad Éireann for over 23 years for the National University of Ireland constituency.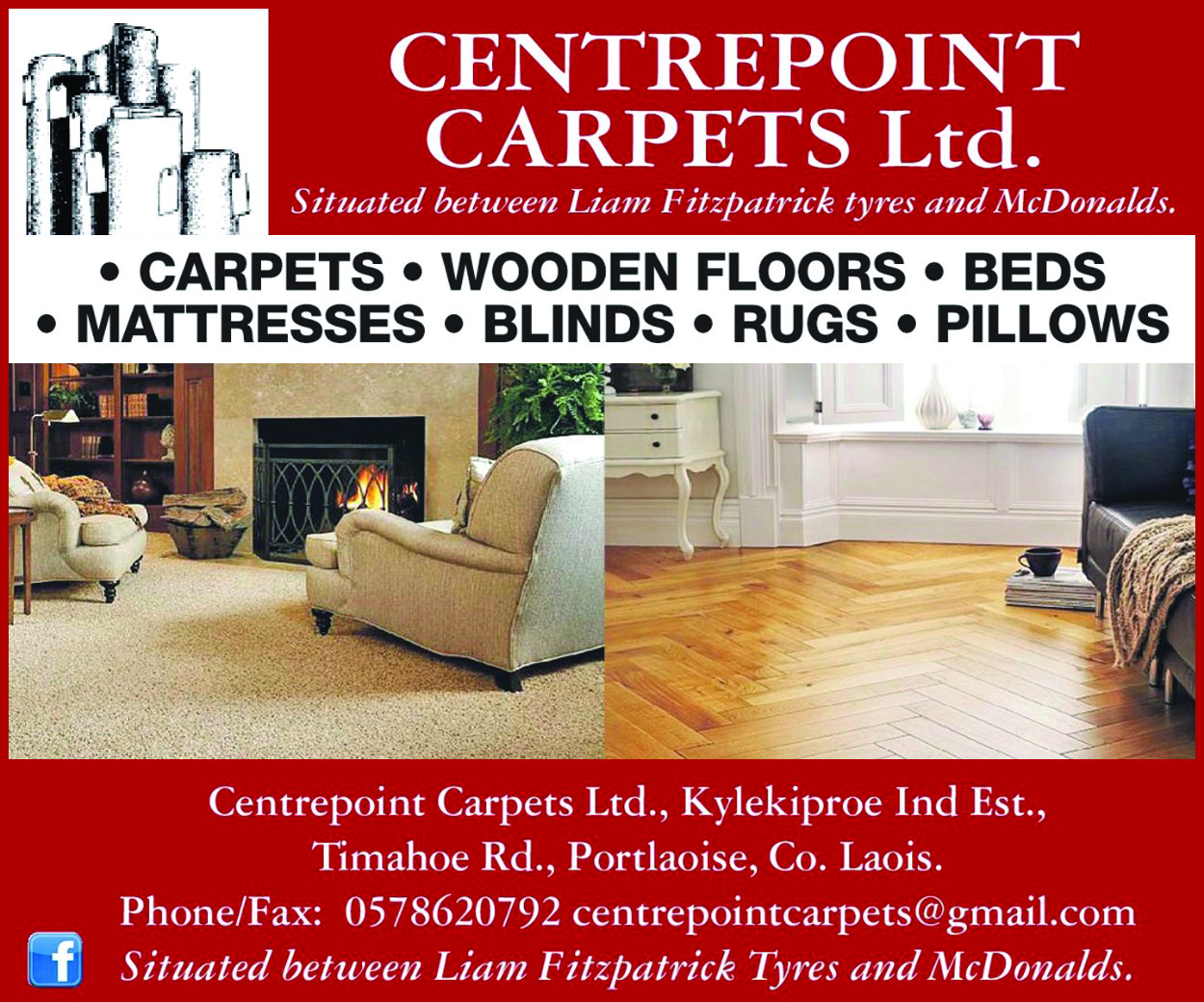 President Higgins extended his condolences to Mr Quinn's family, saying that he was a gifted entrepreneur, "whose vision of customer service and innovation transformed the landscape of the retail trade in Ireland."
He said countless numbers of people had benefited from Mr Quinn's counsel.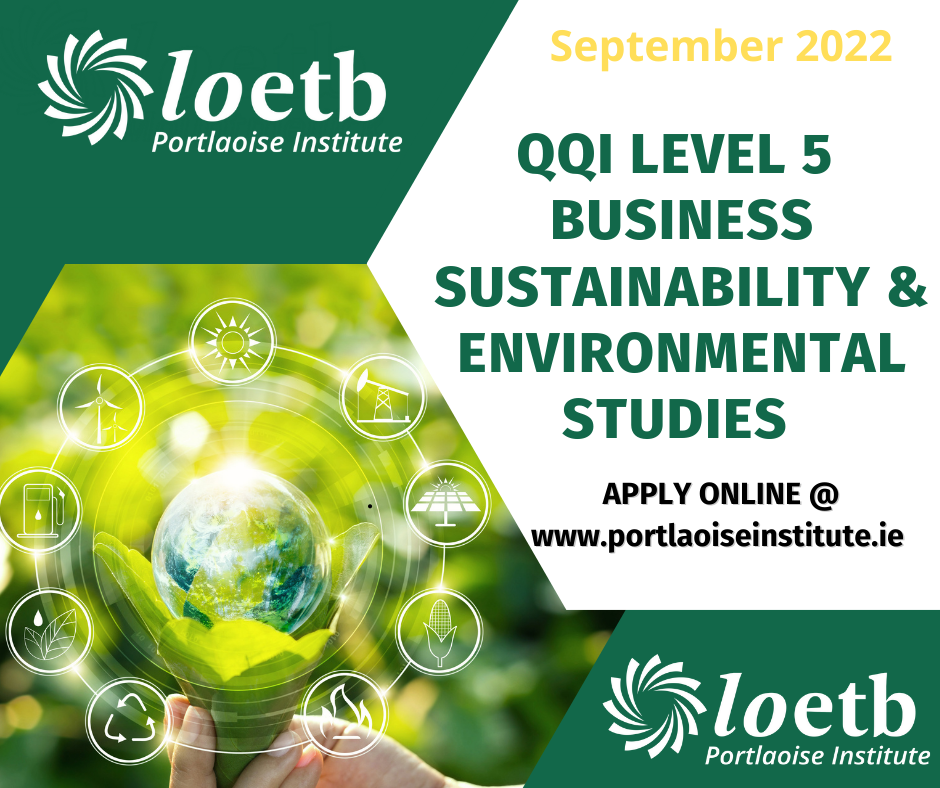 Mr Quinn would be remembered as a "force for change" in the Seanad, he said, as well as for being a passionate advocate on business, and for having been an eloquent debater.
In later years, Mr Quinn presented 'Retail Therapy' on RTÉ One television and contributed a regular column giving advice on business in the Irish Independent.
Here in Laois he will also be long remembered and regarded for that mentoring and in particular the day he took time out of his hectic schedule to come to Mountmellick to advise and support local businesses.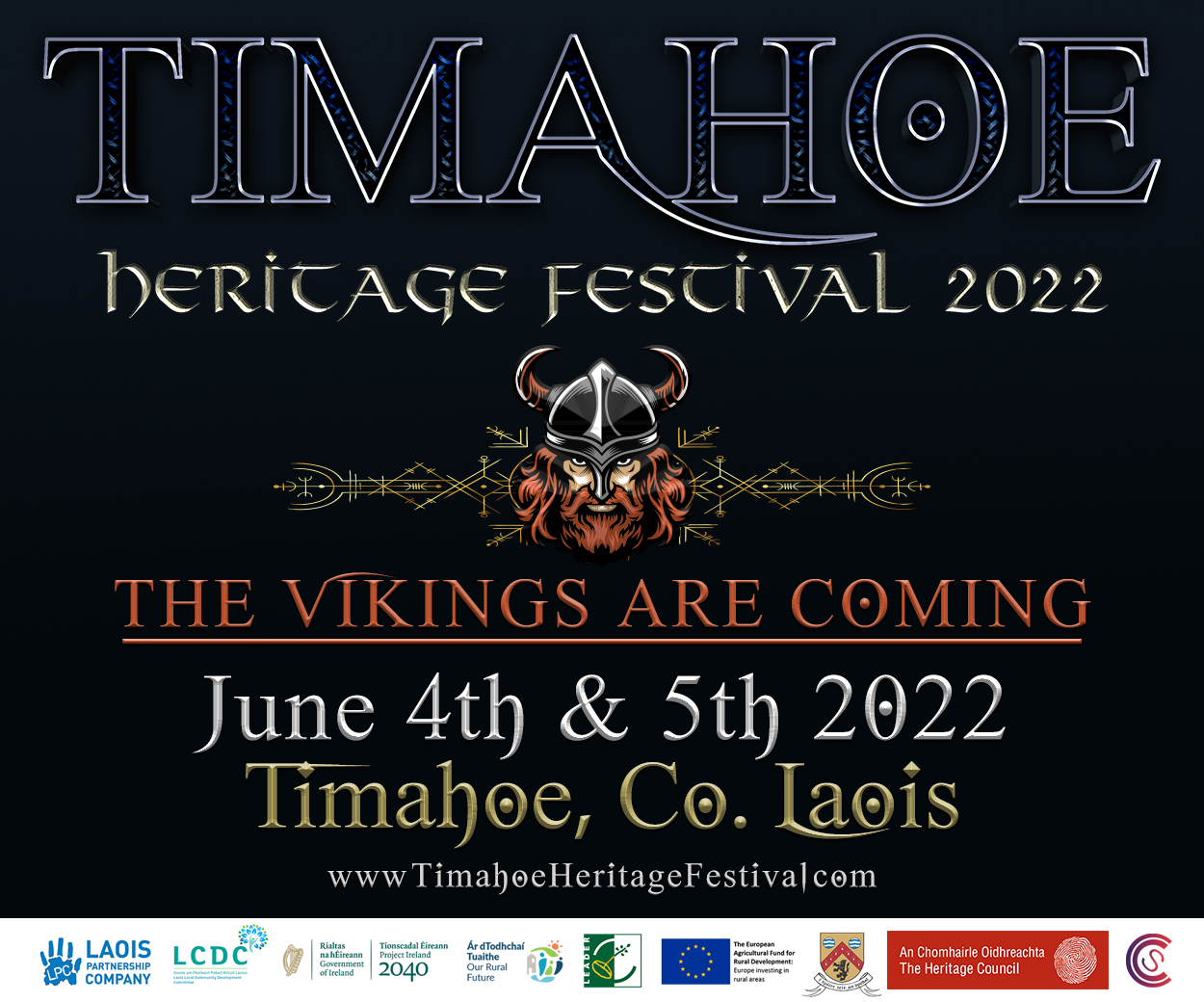 It was all the idea of Lisa Delaney who was a driving force in the business association in Mountmellick at the time and it was her invitation and persistence that made it happen and brought the man who turned customer service into an art form to town.
Even though Feargal joked that his wife would kill him for agreeing to any more engagements he came to Mountmellick where he gave his time and advice freely.
It was a great boost to the local business community in mid July 2013 at the height of the recession when everyone was feeling the strain.
Feargal, wearing one of his signature colourful Duchamp ties wrapped up is tour of the shops in Mountmellick with a question and answer session in the community centre.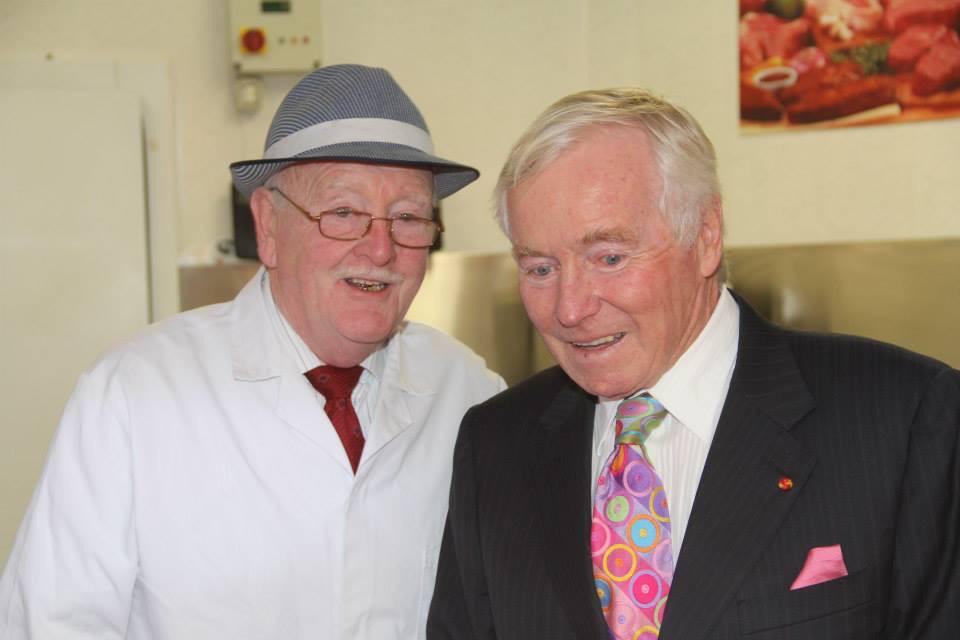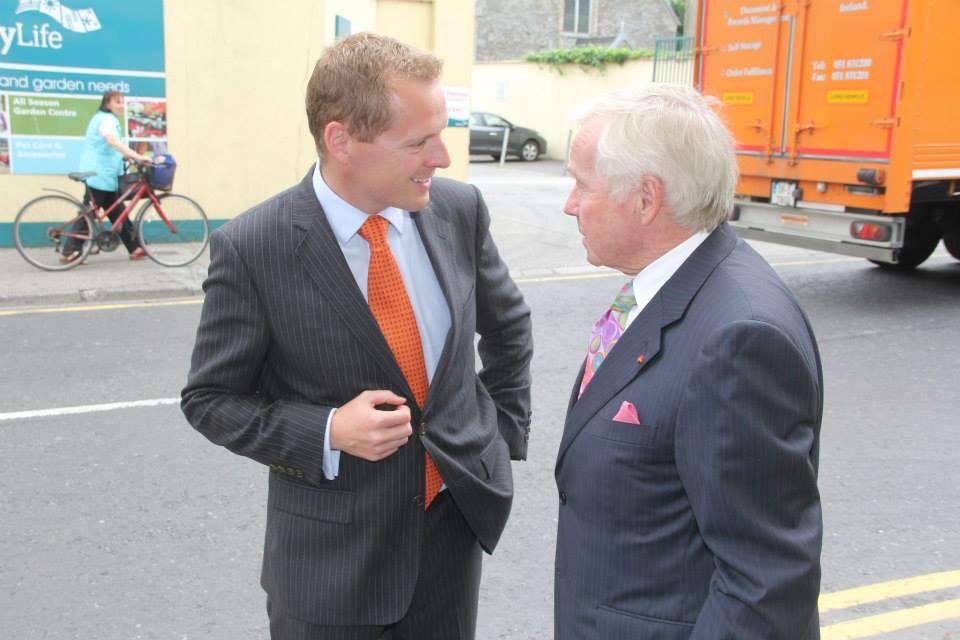 He also had discussions with the then Chief Executive of Laois County Council, Mr Peter Carey. He couldn't have been any more helpful, the consummate gentleman as always.
He enjoyed his visit to Mountmellick and had great chats with the likes of Margaret Bradford, Jack Humphreys, Sineád Horan, Ivor Cox, Martin and Dermot Morris and many others, but most of all Mrs Philips.
For months later he was still raving about the brown bread he got from Mrs Philips and Ger Philips when he visited their bakery shop … and he was a man who certainly knew his bread.
During an insightful interview on RTE television discussing his business success, Feargal Quinn said: Your good name is the most important thing you have in business.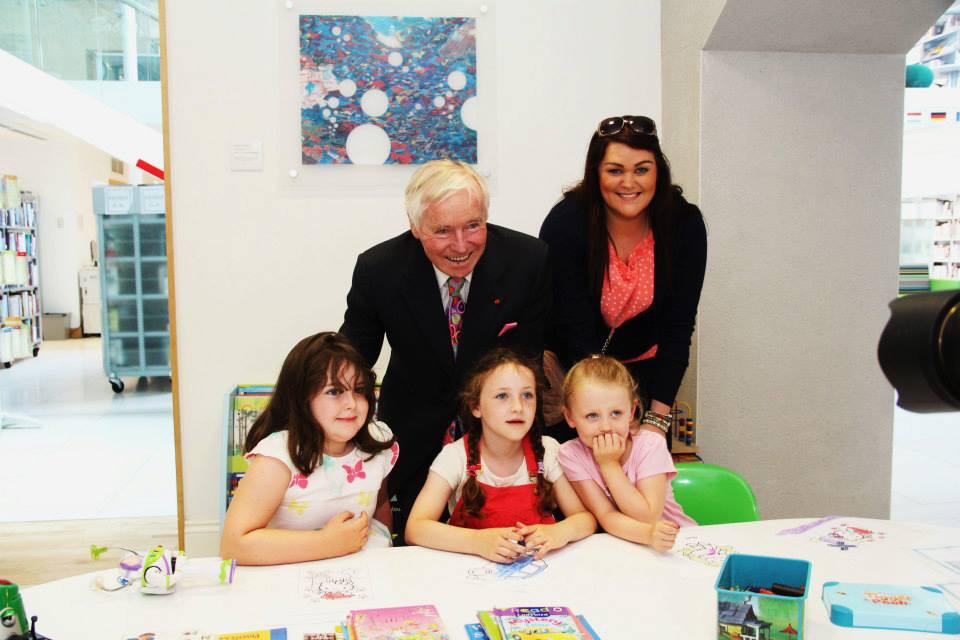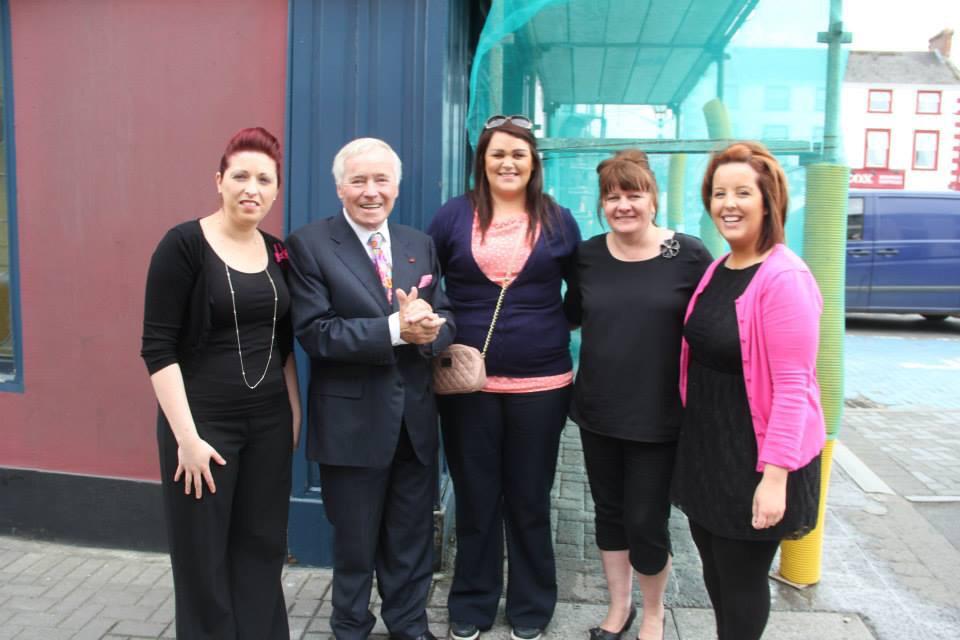 "Far more important than saving money by not paying your debts. Your good name goes with you to the grave."
His certainly has.
Feargal Quinn's funeral takes place in Sutton on Saturday morning.
Ar dheis Dé go raibh a anam.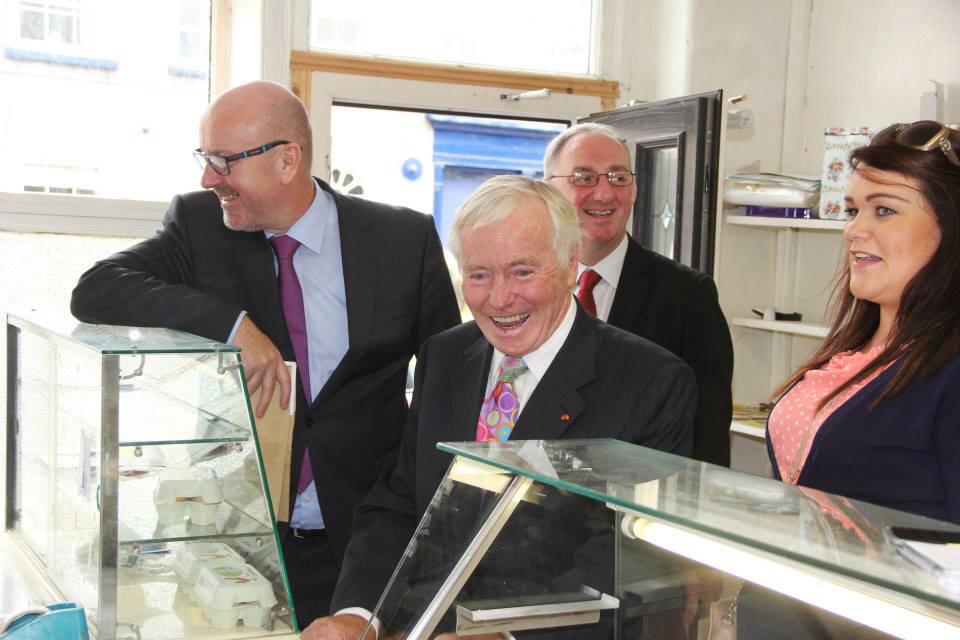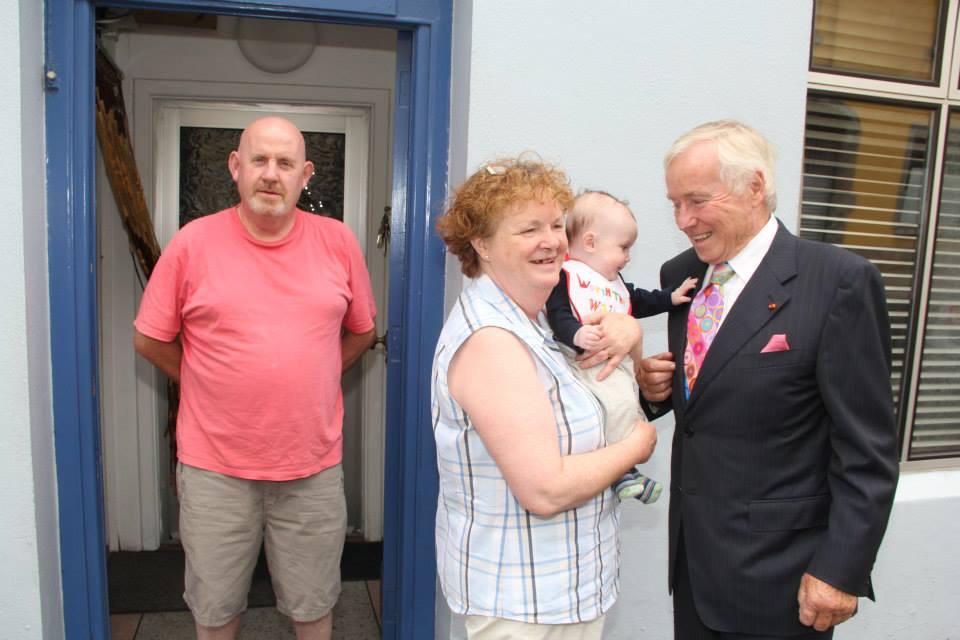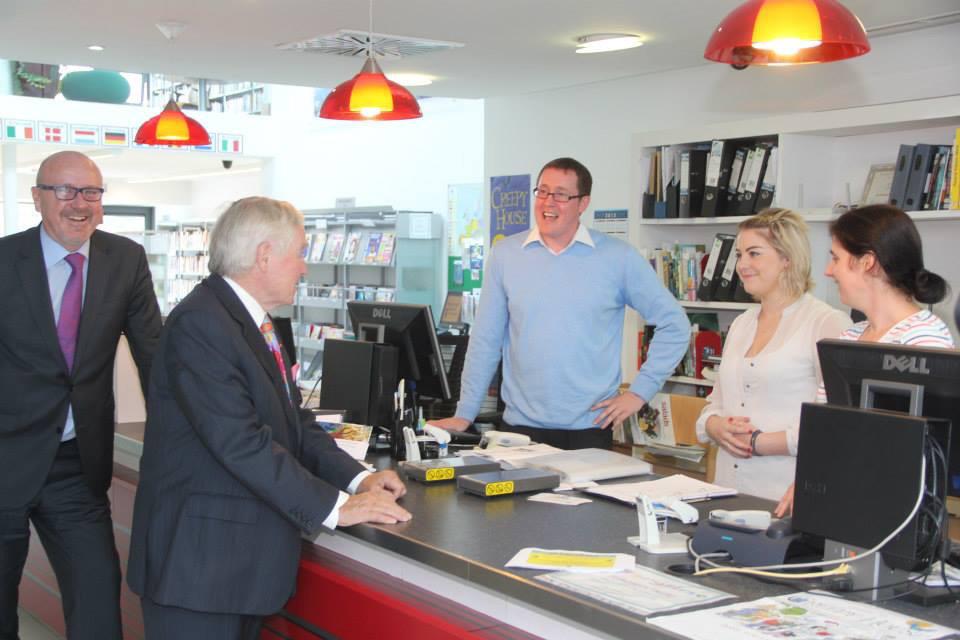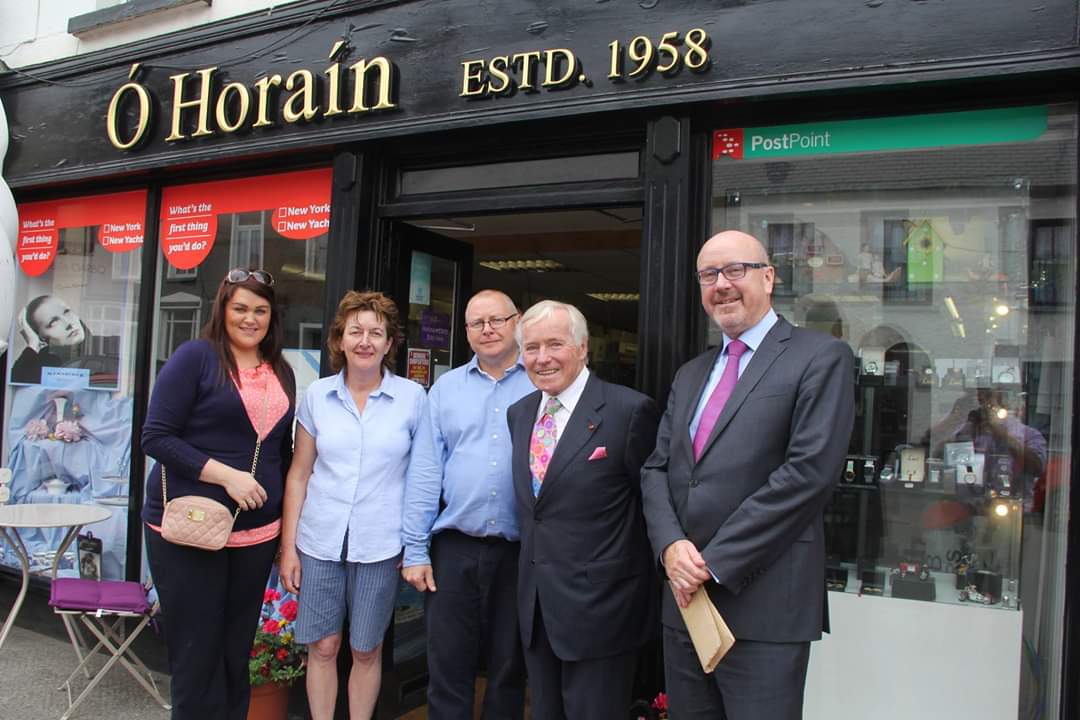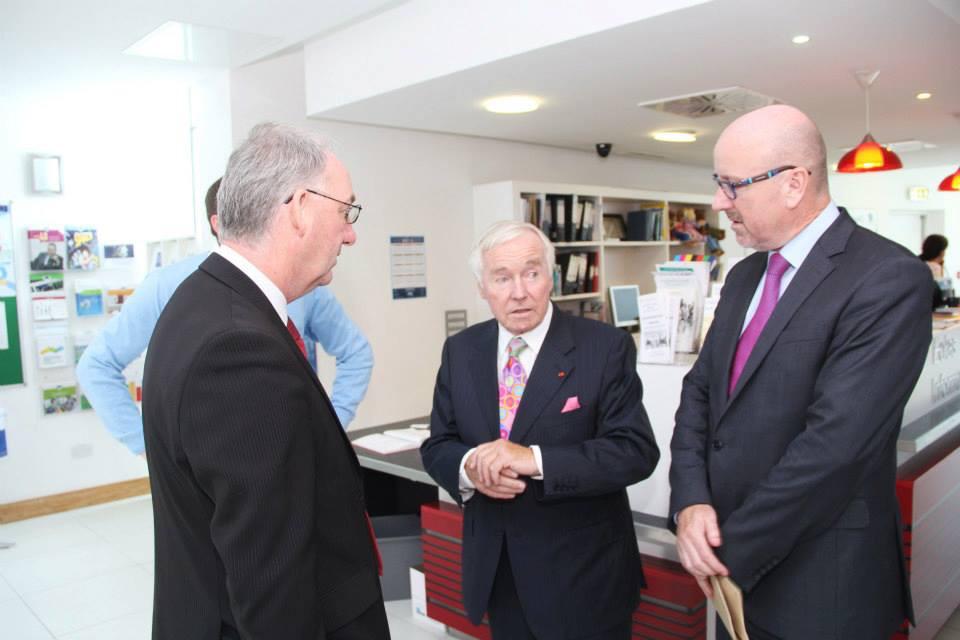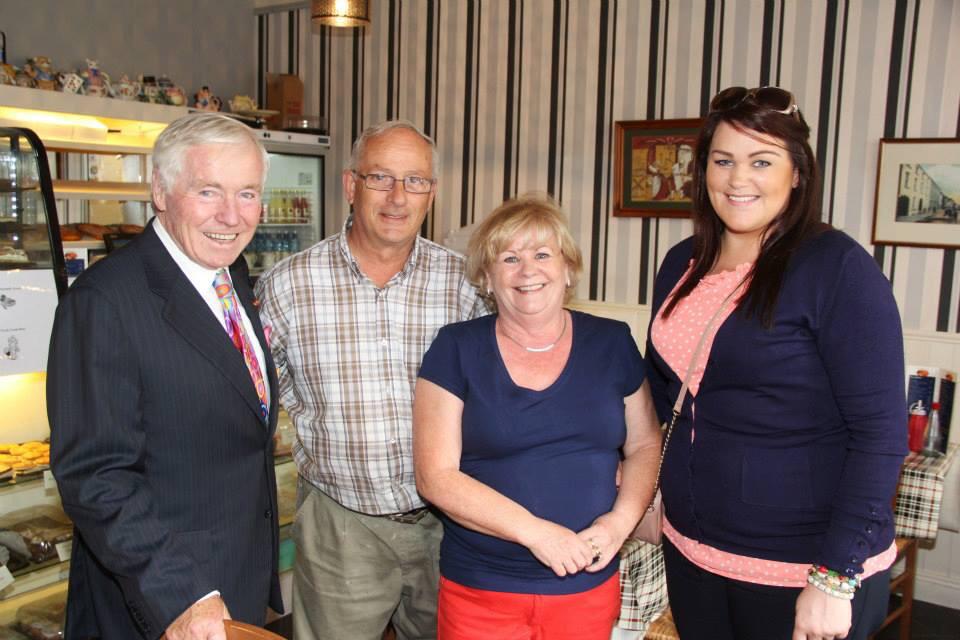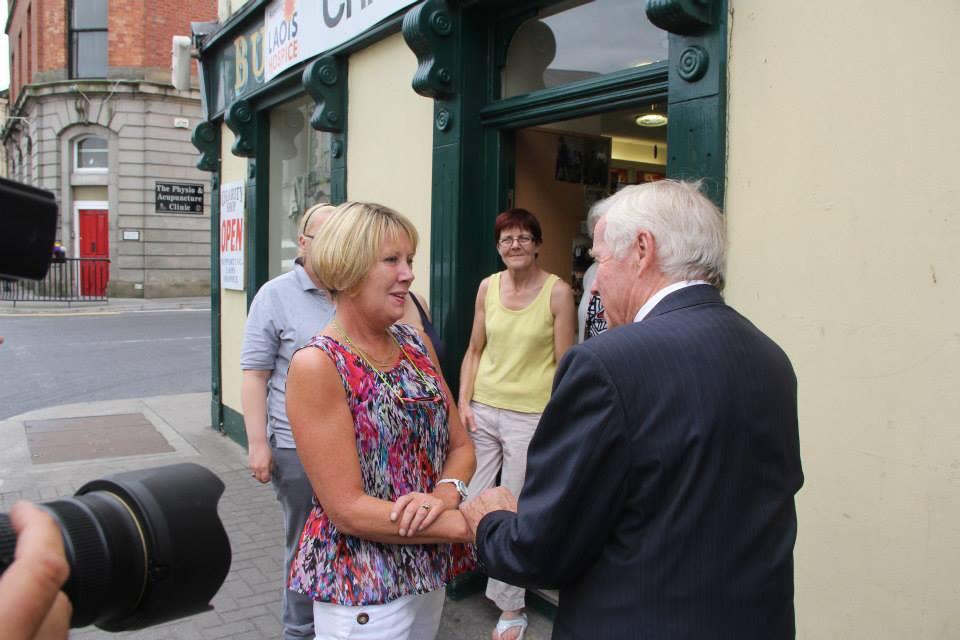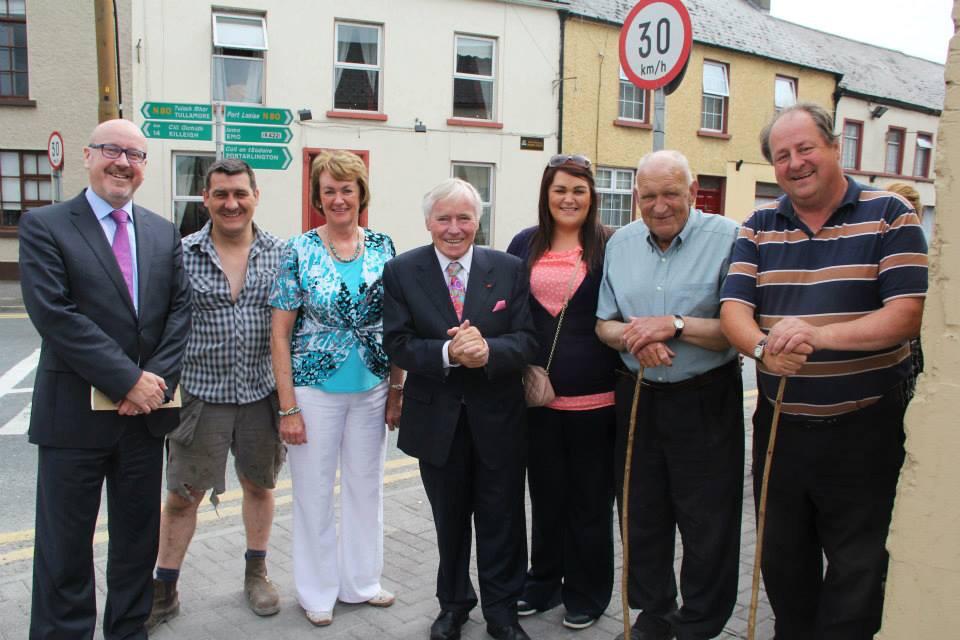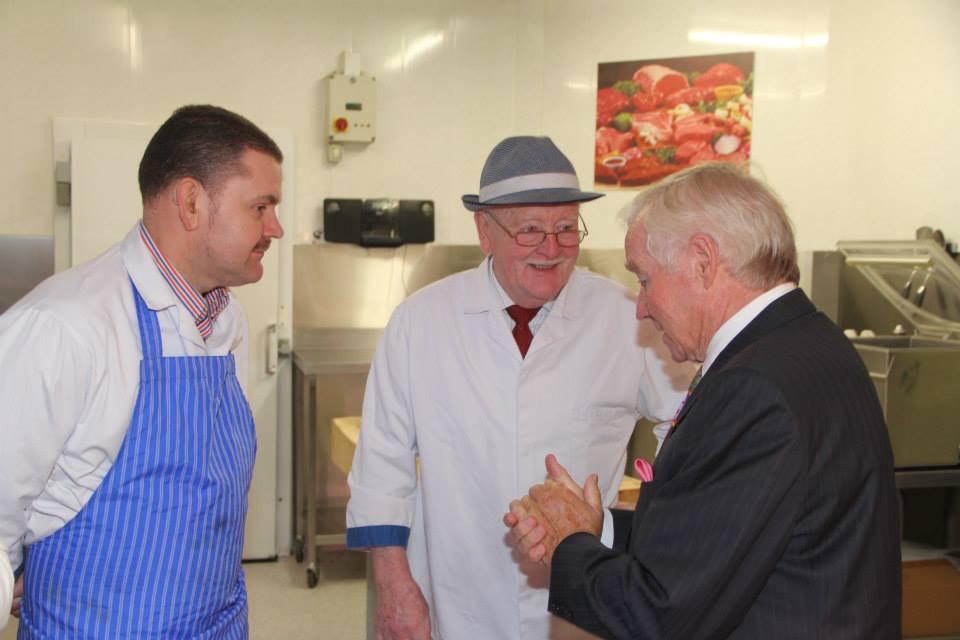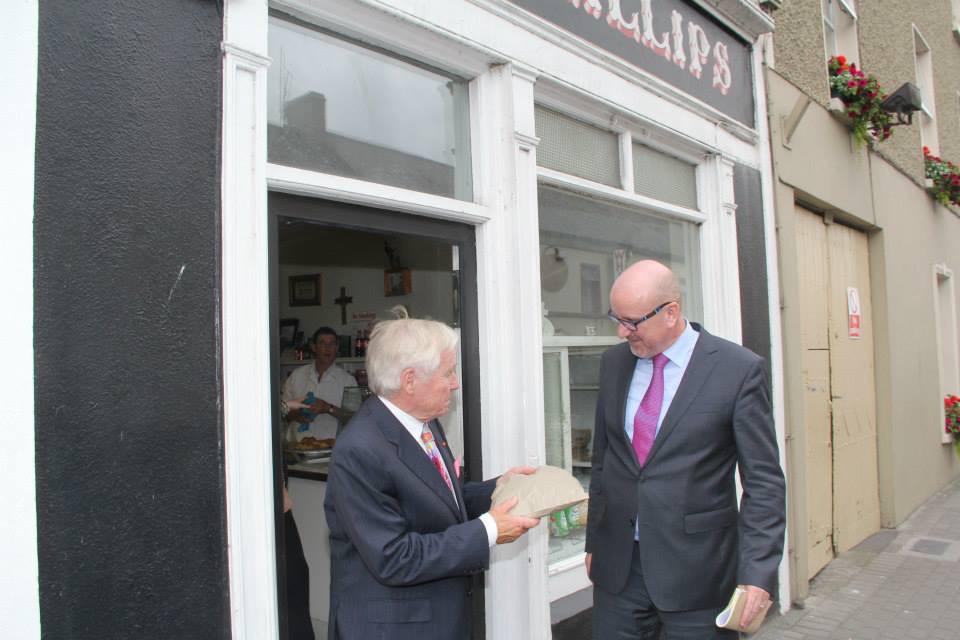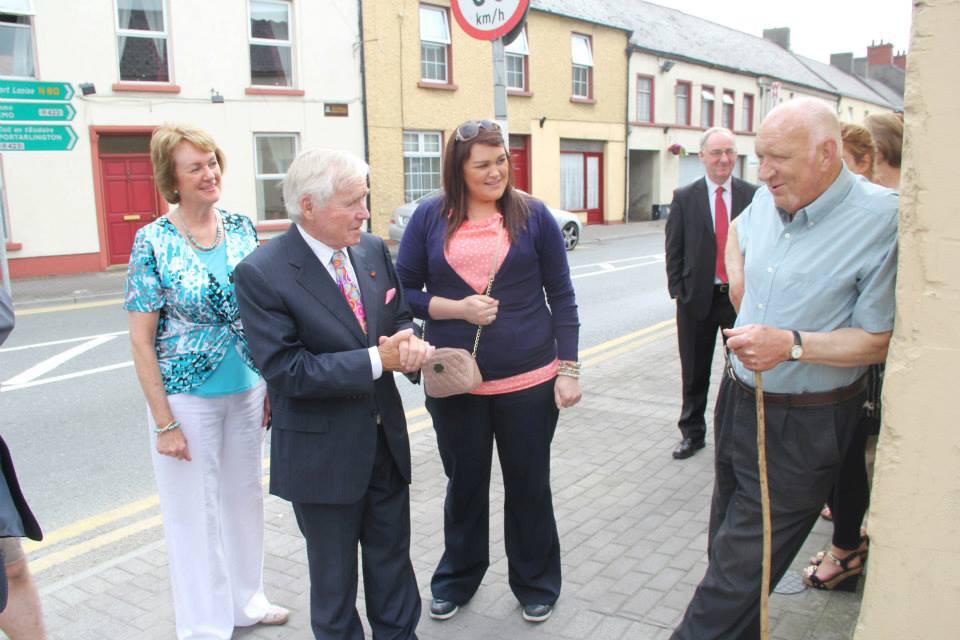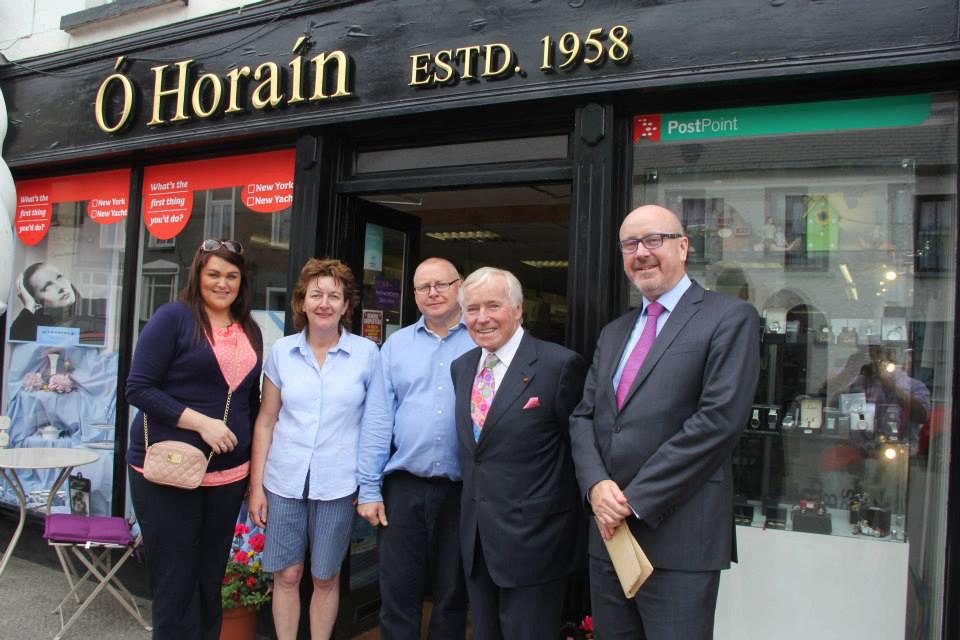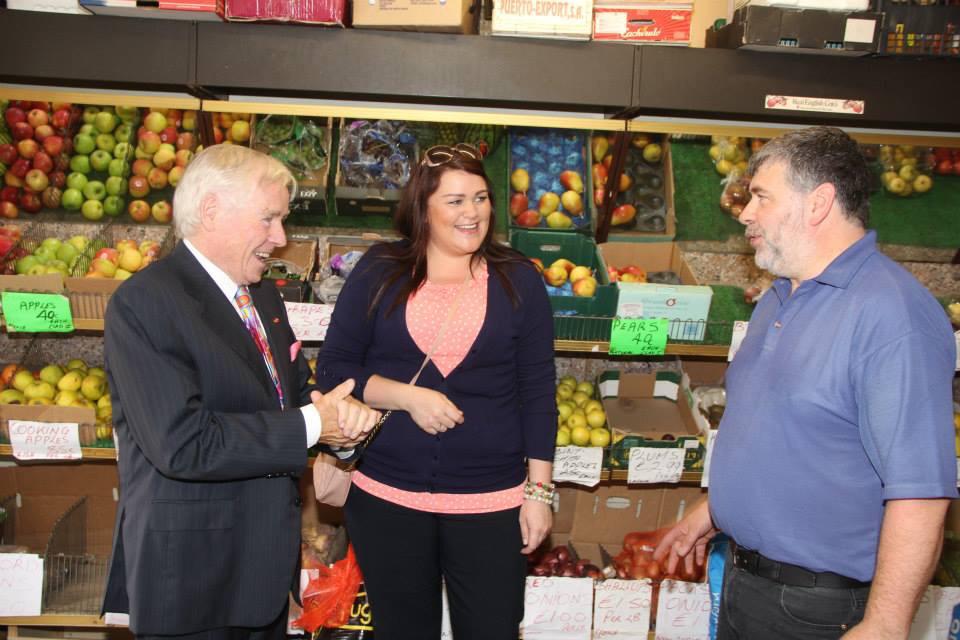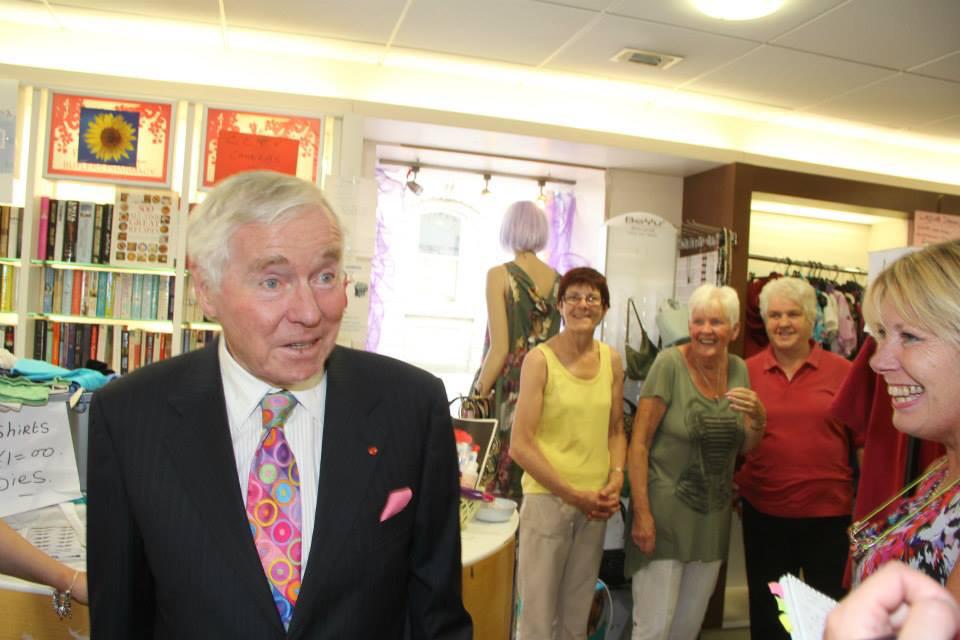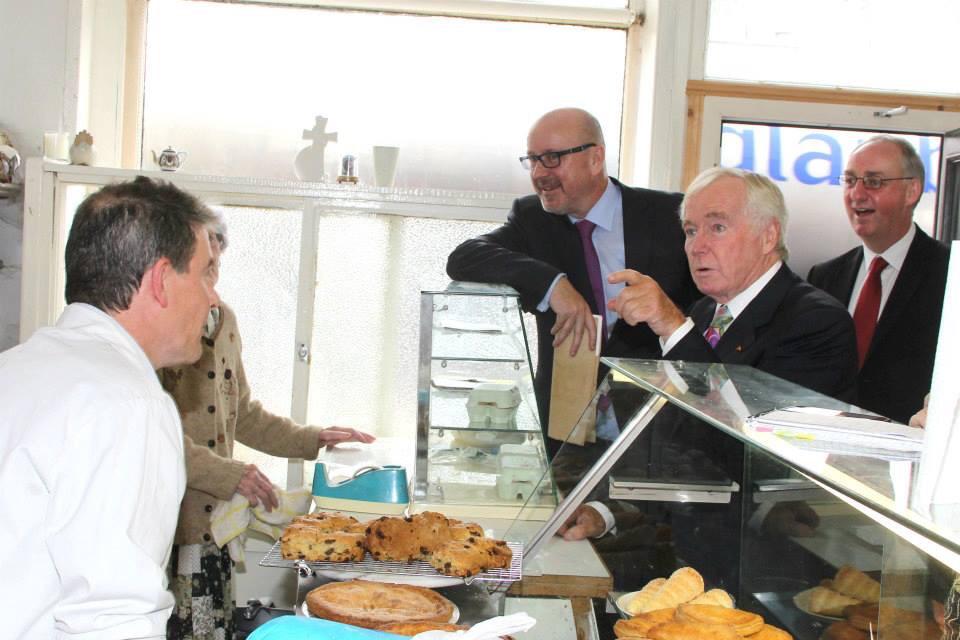 John Whelan served as a senator with Feargal Quinn for five years – from 2011 to 2016.
SEE ALSO – In Pictures: Portlaoise Active Retirement group celebrate 15th anniversary