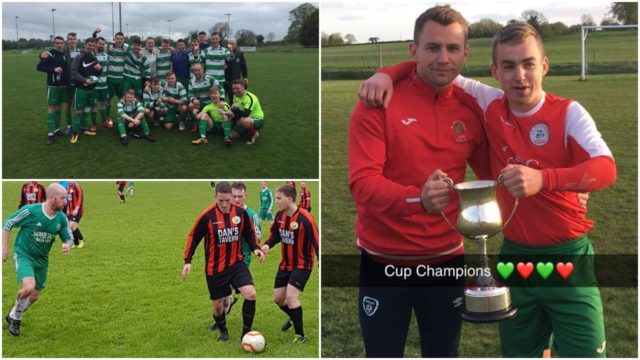 It was a very busy weekend on the local soccer front with St Patrick's Boys and Mountmellick Celtic collecting silverware.
Stradbally Town reached the Combined Counties Cup semi finals where they will play Derry Rovers. Mountmellick United will face Monksland in the other semi final.
Check out a roundup of all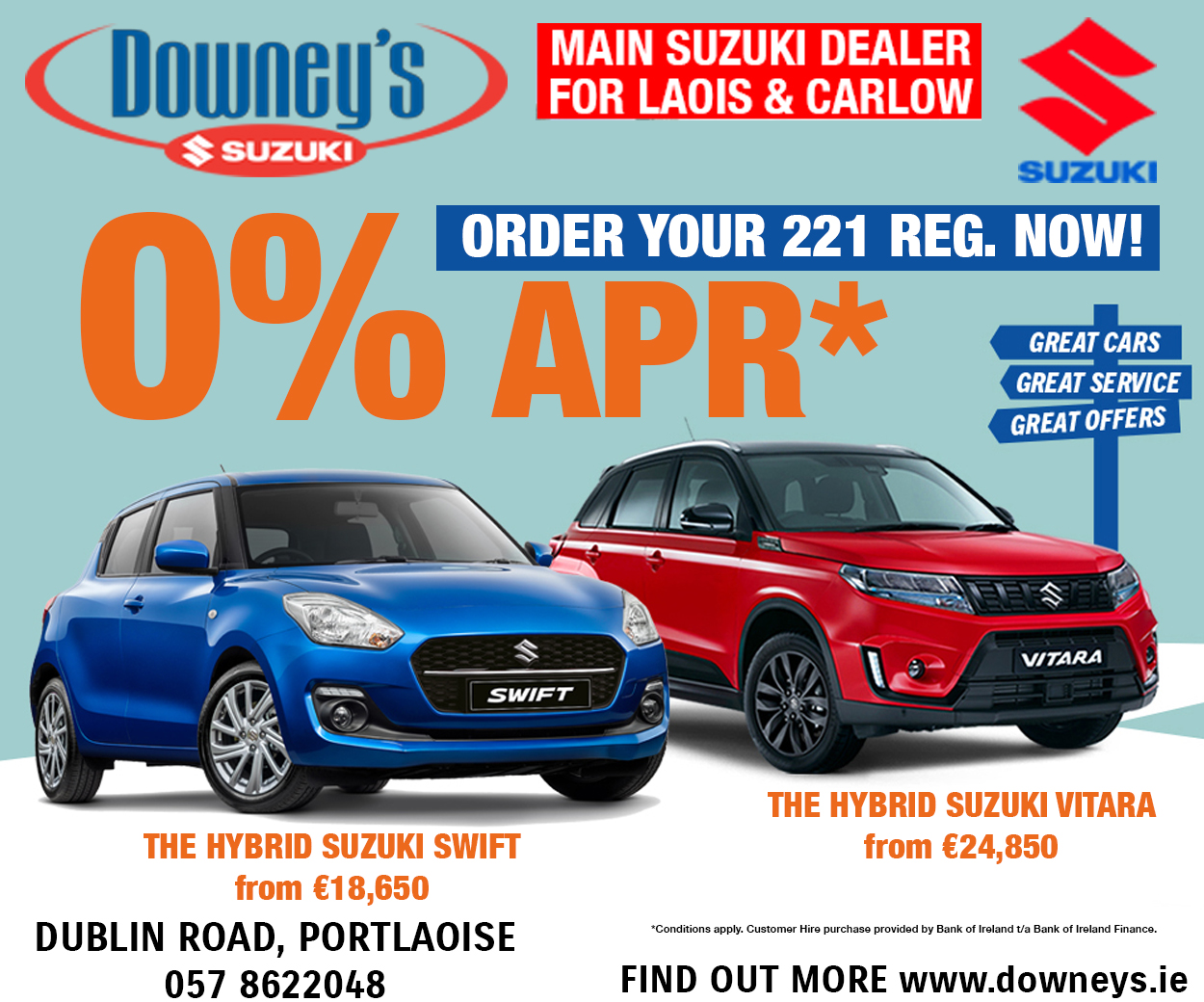 CARLOW
There were two big successes for Laois clubs who play in the Carlow League this weekend.
On Saturday, St Patrick's Boys B claimed the Whites Total Health Pharmacy Division Cup by defeating Parkville United B 2-1 in the final.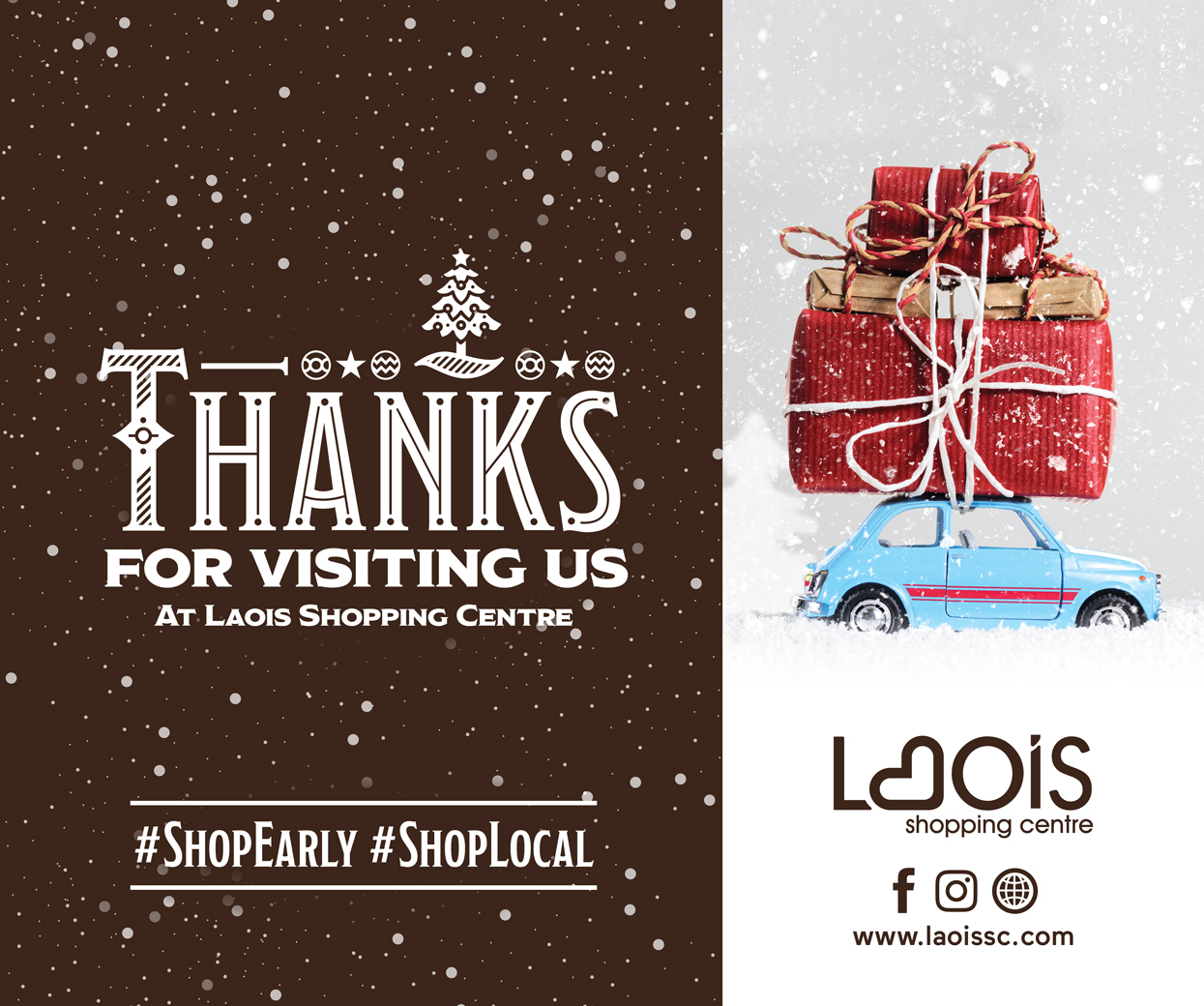 St Patrick's Boys, who are based in Graiguecullen, fell behind early on but came back brilliantly to win.
Jamie Malone and Peenie Whelan scored the goals which helped them claim the trophy.
On Sunday, Crettyard United were in action in the quarter final stage of the LFA Cup where they faced Dublin side Usher Celtic.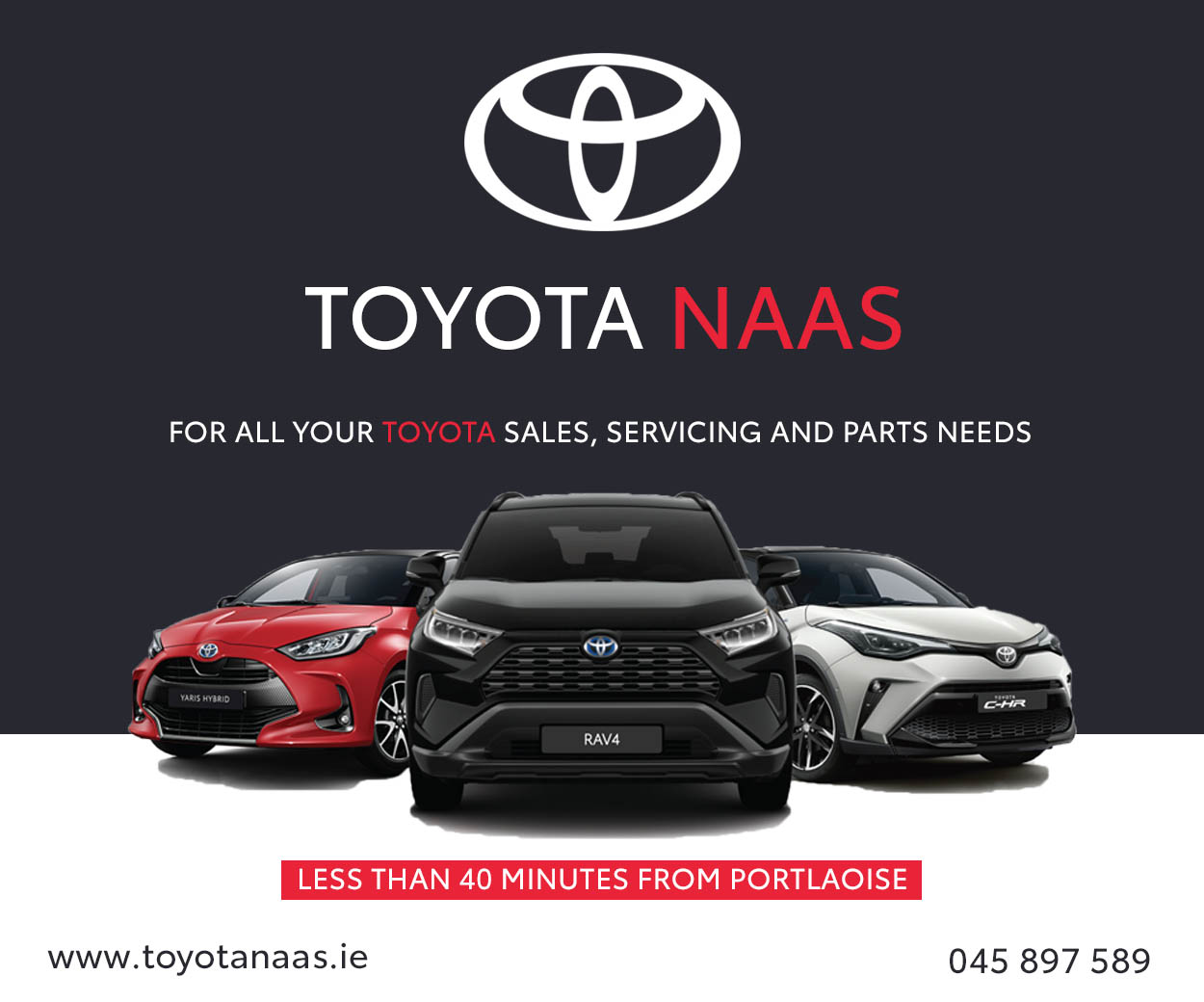 They emerged 1-0 winners and now march on to the last four of this Leinster cup competition.
CCFL 
Division 4 Cup Final
Mountmellick Celtic 1 Kenagh United 0
This meeting in Mullingar saw both clubs contesting the first cup finals in their history.
This was a very tight affair that Celtic were able to win with a first half goal that was set up by Gary Hofmeister.
He won the ball and released his brother Sean to beat the Kenagh United defender and keeper to the ball and finish calmly.
The second half began with great pressure from Kenagh pushing for an equaliser but they found the defence of Stephen O'Neill, Michael McDermott, Kurt Clover and Stephen Conroy all in inspired form.
When they finally broke through they found man of the match Eugene Nolan unbeatable in the goals.
He made three out this world saves in the second half to keep the Celtic lead intact.
With Paul Allen and Jordan Williamson sitting in front of the defence and Jamie Clover and Oran Murphy running themselves into the ground, Celtic managed to hang on and bring back the cup.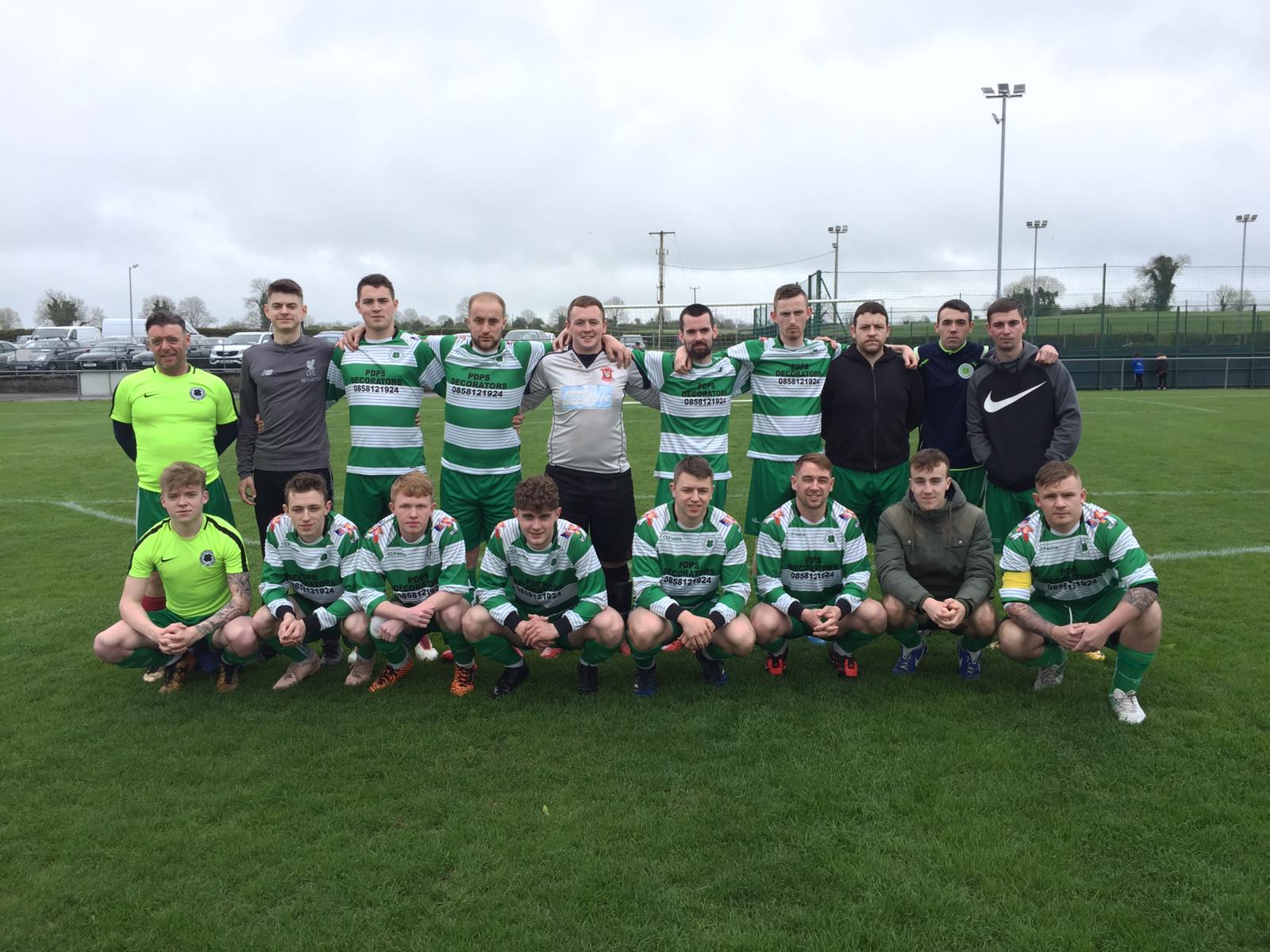 MOUNTMELLICK CELTIC: Eugene Nolan; Stephen O'Neill, Michael McDermott, Kurt Clover, Stephen Conroy, Paul Allen, Oran Murphy, Jamie Clover, Jordan Williamson, Gary Hofmeister, Sean Hofmeister Subs: Liam Fraser, Jamie Murphy, Barry Comerford
Aaron Kilpatrick, Noel Delaney, Curtis Murtagh
____________________________________________________
CCFL John Farrell Combined Counties Cup Quarter Final
Horseleap United 1 Stradbally Town 5
A Jody Dillon hat-trick fired Stradbally Town to the semi finals of the John Farrell Combined Counties Cup in Offaly this morning.
Stradbally started the smarter and were unlucky not to go ahead with a good Jack Langton effort crashing off the crossbar after good work from his uncle Jimmy on the right.
Horseleap went ahead on 12 minutes totally against the run of play which kicked Stradbally into fifth gear.
A fine finish from Benny Lawlor on 24 minutes and then a Jody Dillon header seen the Laois men go in 2-1 up at the break.
Stradbally started off the second half the way they finished the first and Jody Dillon scored a fantastic second before finishing off his hat trick in the 62 minute with a fine finish.
Jack Langton finished off the scoring after some good work from Benny Lawlor.
A great overall team performance from Stradbally who look forward to another Semi-Final against Derry Rovers.
But before that, its Stradbally and Gentex next Sunday in the CCFL Division 2 Cup Final in Tullamore.
STRADBALLY TOWN: Wayne Comerford, Colin Beale, Podgie Fitzpatrick, Billy Murphy, Ray Mulally, Jimmy Langton, Justin Lalor, Damien Murphy, Jack Langton, Jody Dillon and Benny Lawlor. Subs: Jake Byrne for Jody Dillon, Liam Knowles for Damien Murphy, Conor Brady for Colin Beale and John Hayden for Podgie Fitz.  Subs not used Jack Larkin, Adam Murphy, Richie Ryan and Alan Delaney
____________________________________________________
Paddy Cotter Cup Final
Derry Rovers 4 Clonaslee United 0
Clonaslee United's hopes of claiming the Paddy Cotter Cup came undone by Senior Division side Derry Rovers this afternoon.
Clonaslee got off to a dreadful start and conceded ten minutes into the first half. The gap was two after 20 minutes following an error by keeper Seamus Rosney.
Clonaslee finally settled on the half hour mark with Bob Downey going close and they almost scored on the stroke of half time but Paddy Hyland's effort just went over.
The Laois side remained on top on the resumption of play but they just couldn't find the net.
Jack Owens, Ger Reilly and John Rigney all threatened the Derry Rovers goal but that elusive score just wouldn't come.
Derry Rovers made the cup safe with two goals in the final 15 minutes to send the Paddy Cotter Cup to Offaly for this season.
CLONASLEE UNITED: Seamus Rosney; Jack Owens, John Rigney, Michael Hyland, PJ Fitzpatrick, Ger Reilly, Bob Downey, William Murray, James McRedmond, Sean Dunne, Paddy Hyland. Subs: Niall Hogan for M Hyland, Jack Malone for McRedmond, Danny Larkin for W Murray, Gerry Carroll for Dunne, Diarmuid Conroy for Fitzpatrick
RESULTS
LFA Youths Cup Semi Final
Willow Park 0, Freebooters 2
Under 17 Premier Division
St Francis 1, Willow Park 2
Under 19 Division
Temple Villa 2, Mullingar Ath 1
John Farrell CCFL Cup Quarter Final
Horseleap Utd 1, Stradbally Town 5
Paddy Cotter Cup Final
Derry Rovers 4, Clonaslee Utd 0
Division 1 Cup Semi Final
Gallen Utd 3, Camlin Utd 2 aet
Division 4 Cup Final
Kenagh Utd 0, Mountmellick Celtic 1
CCFL Womens Cup Final
Willow Park 0 (4), Killeigh 0 (2) pens aet
CCFL Womens Shield Final
Clara Town 5, Mullingar Ath 1
Senior Division
Monksland Utd 2, Willow Park 3
Division 1
Horseleap Utd 1, Walsh Island Shamrocks 8
Division 3
Kinnegad Juniors 2, Raharney Utd 2
Division 4
St Cormacs Ath 2, Abbeyleix Ath 2
Clonmore Utd 0, St Cormacs Ath 9
SEE ALSO – Cow problems, the smell of Supermacs and ancient headstones – it's our Tweets of the week