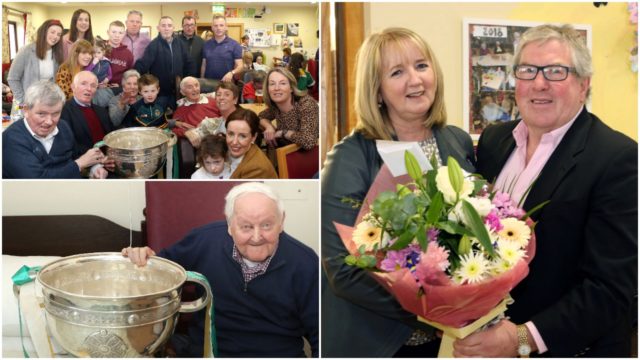 Oakdale Nursing Home in Portarlington recently threw a party for their residents to celebrate their 10th birthday having first opened their doors to residents in 2009.
However, this was a party with a difference as there was a guest appearance made by the famous Sam Maguire trophy thanks to Ballylinan woman Marie Hickey, President of the LGFA, who brought the revered cup with her for all present to enjoy.
To make the occasion even more special, three of the famous Offaly team who beat Kerry in the 1982 final were present for the celebrations.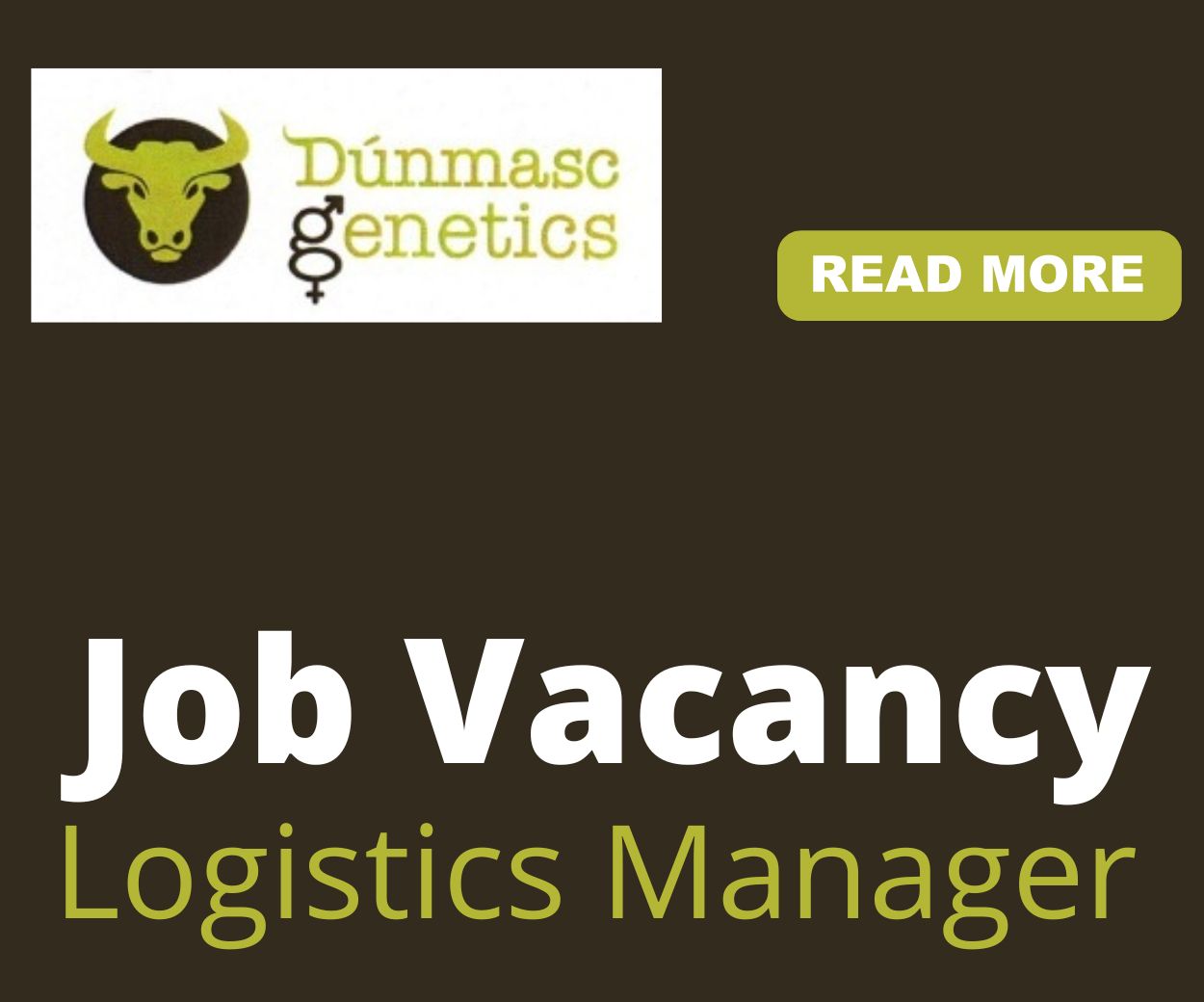 Richie Connor the 1982 captain was accompanied by the local Gracefield man Padraig Dunne, who lined out at centerfield on that team and also by the man who scored that famous goal in the dying minutes of the game to deny Kerry five titles in a row – Seamus Darby from Rhode.
While all Offaly people present were very happy in the presence of their former heroes, Oakdale's eldest resident and ardent Laois fan 99 year old Jack Kelly was thrilled to get his hands on the Sam Maguire.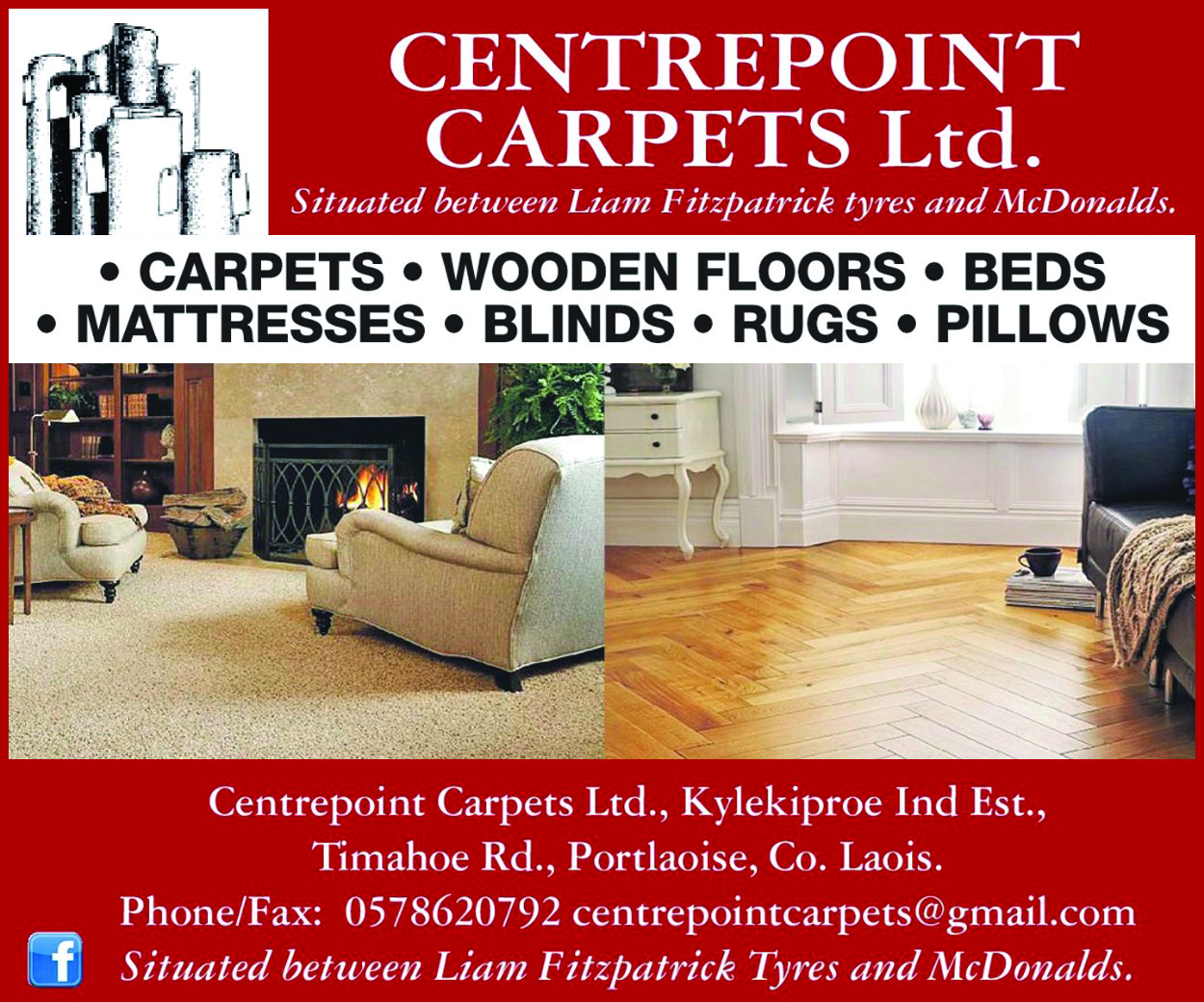 Jack is hopeful that in the not too distant future a Laois captain will lift Sam in Croke Park and he wants to see this happen.
Speaking after the event, the General Manager of Oakdale Valerie Moore, said: "It was a wonderful occasion and the presence of the Sam Maguire meant so much to all the residents and their families. There was a lot of children present which added to the occasion.
"The three lads were just fantastic ambassadors for the GAA, they gave generously of their time posing for photographs and chatting with residents."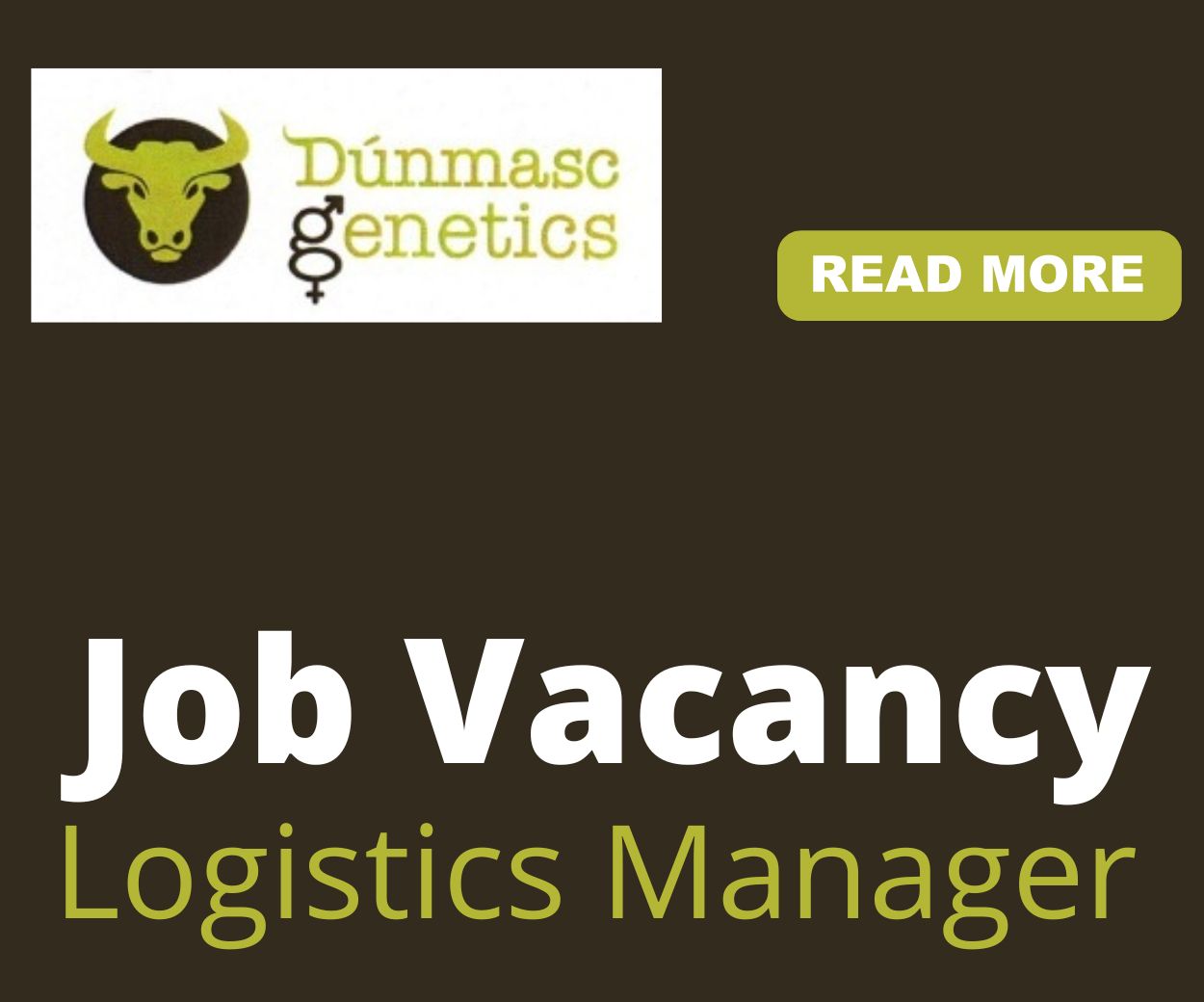 There was a questions and answers session with the Laois/Offaly banter alive and well.
Music was provided by the local ballad group the 4J's and the 'Offaly Rover' was the most requested song on the day, but Lovely Laois was also sung.
For residents unable to attend the party, Sam was brought to their bedrooms and it brought a smile to every face. 
"It was truly a remarkable and such an enjoyable day for our residents particularly the ones from Offaly," concluded Valerie with a wry smile.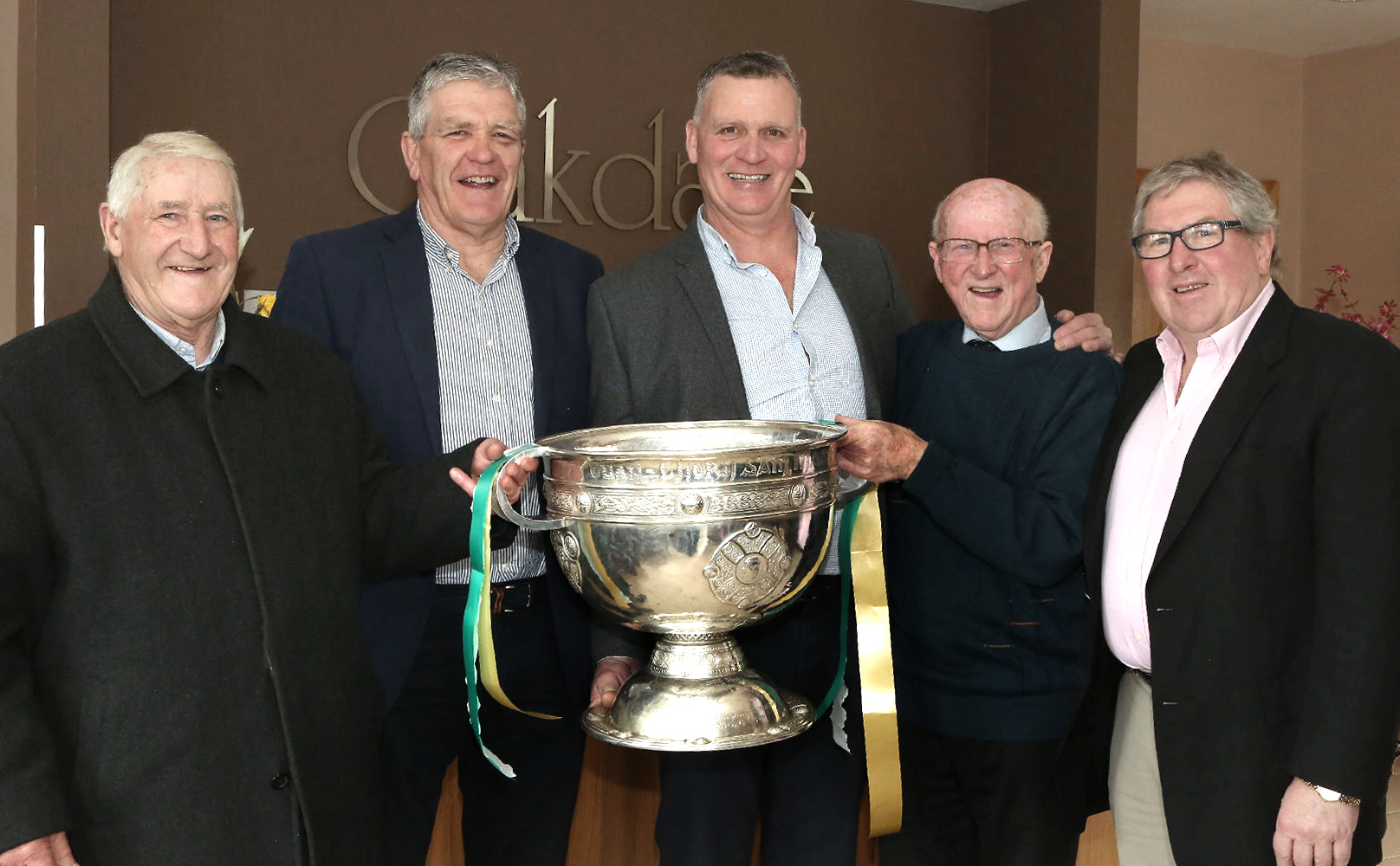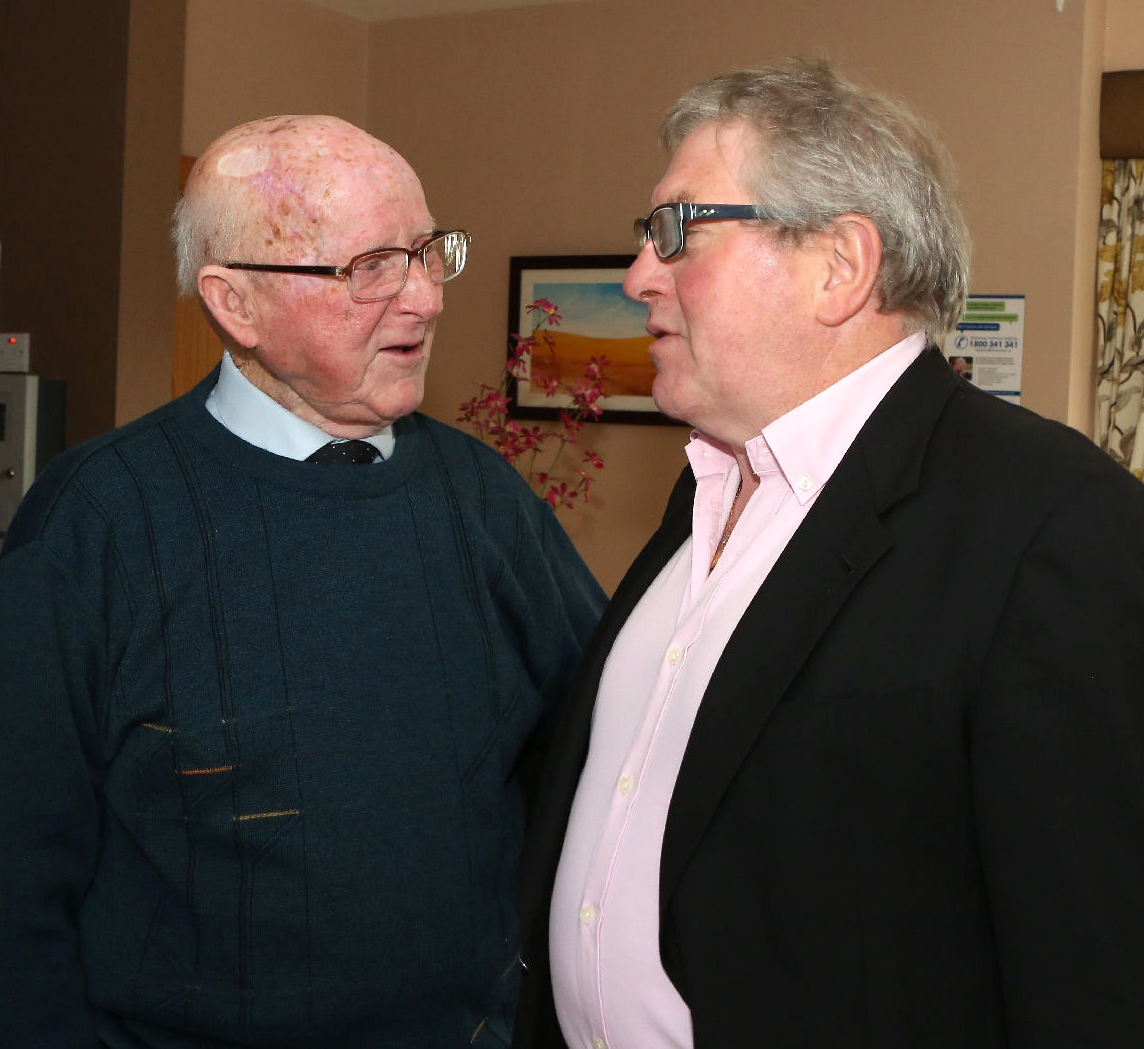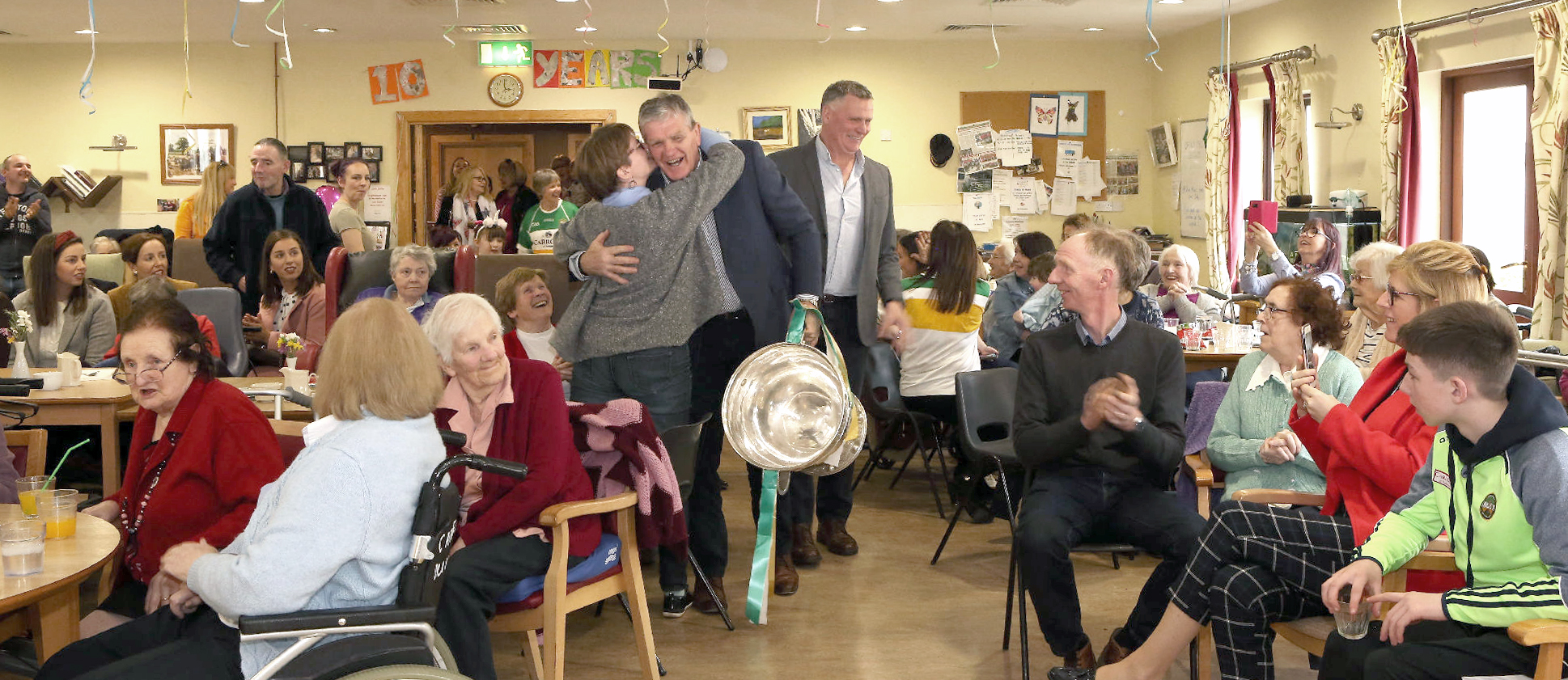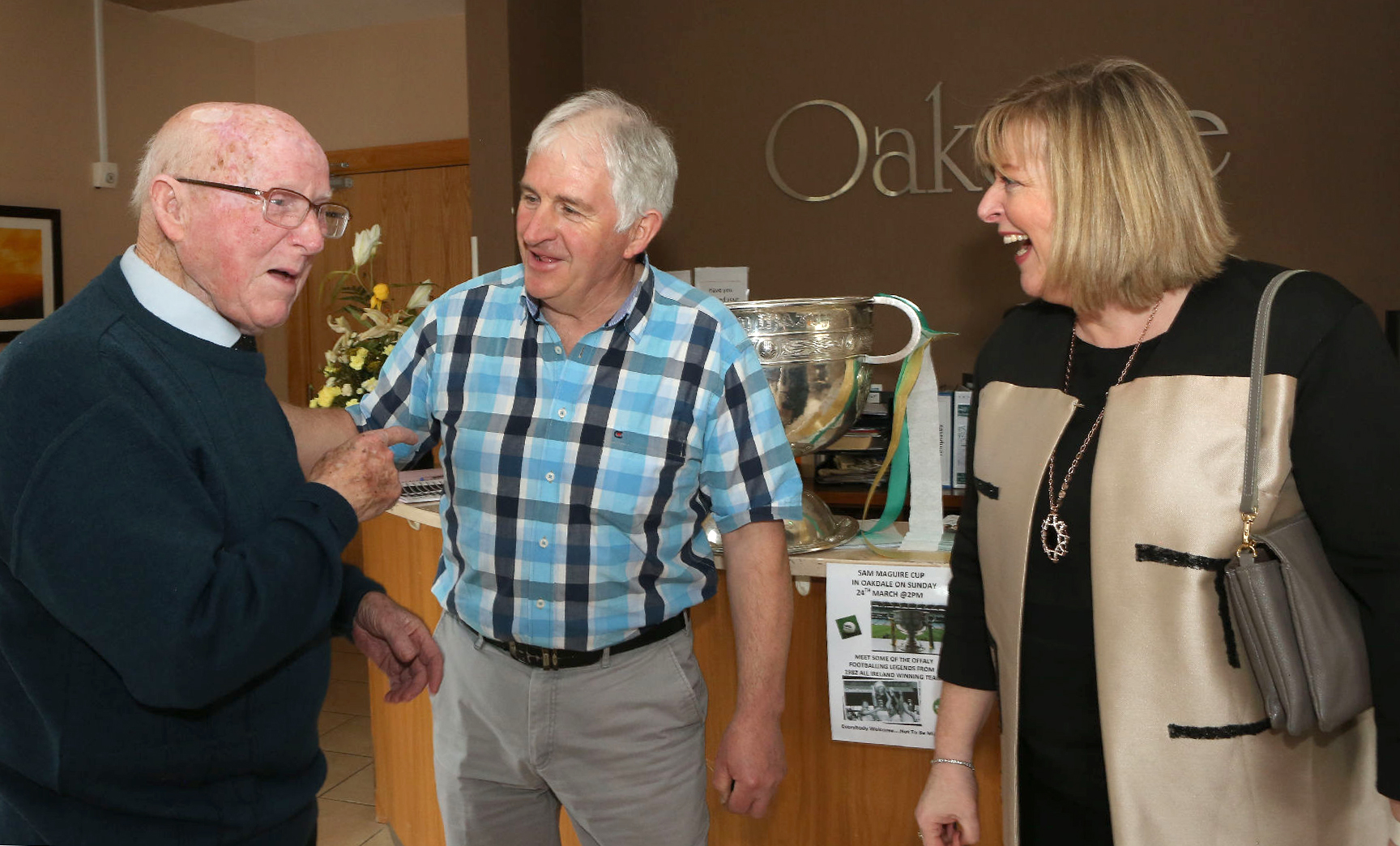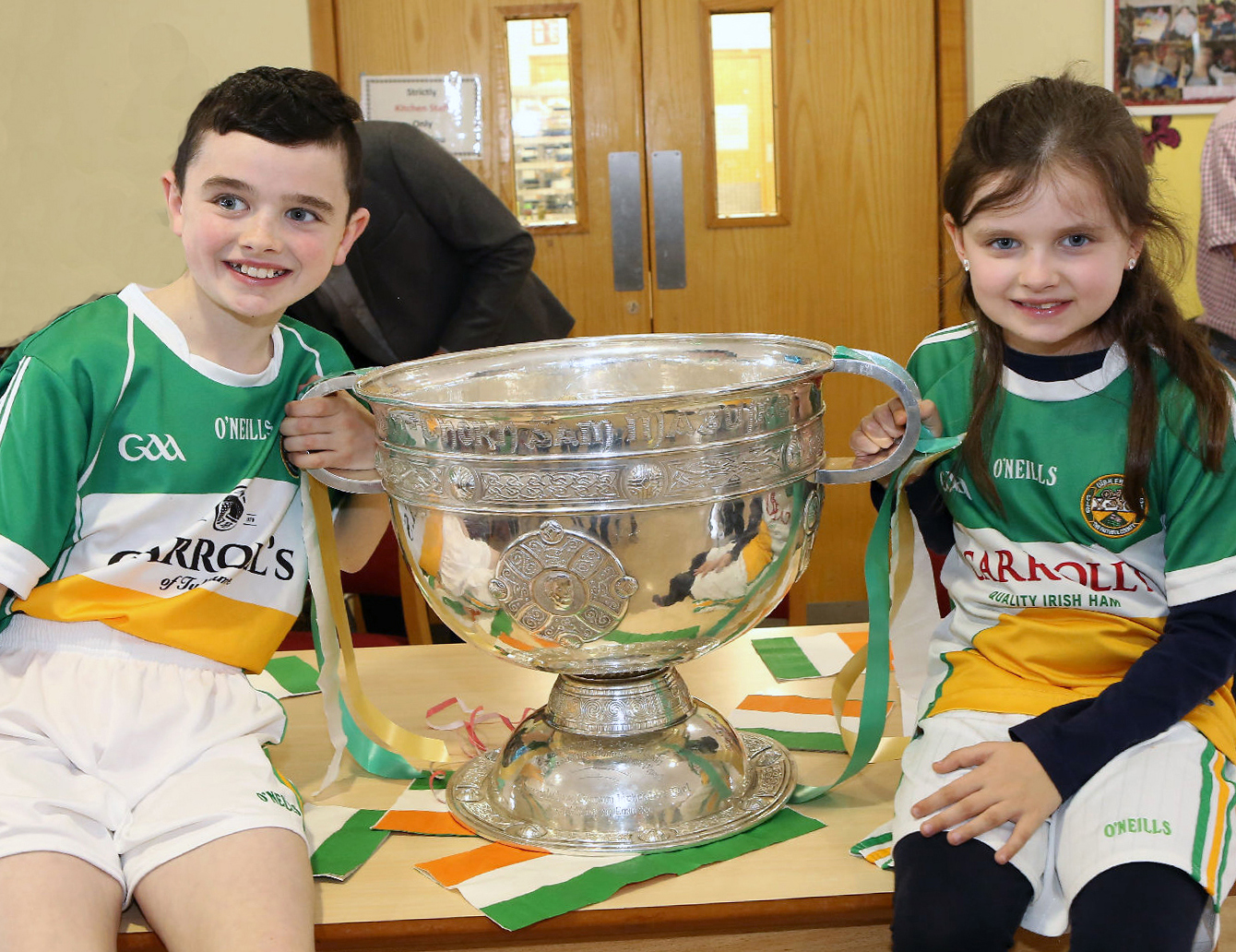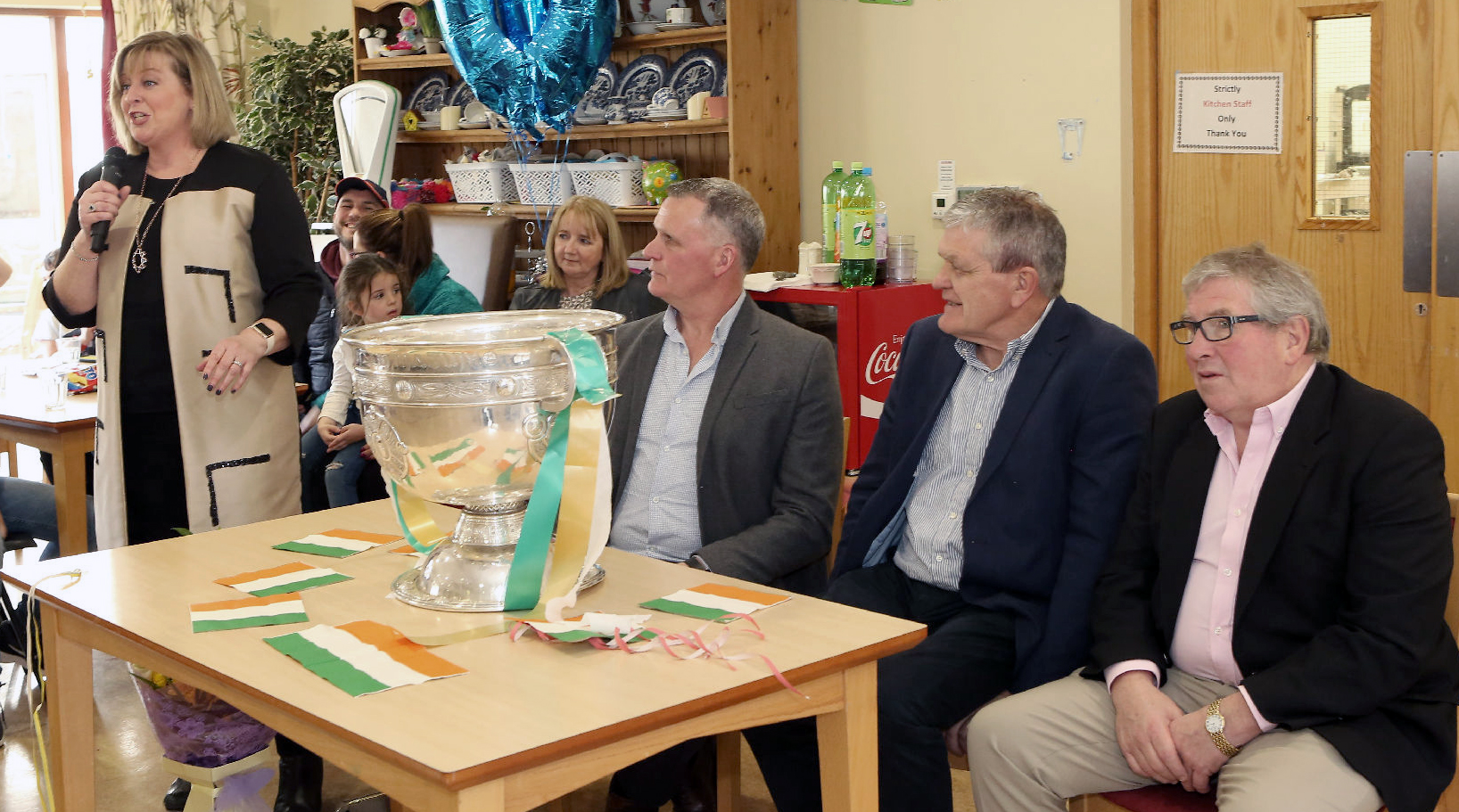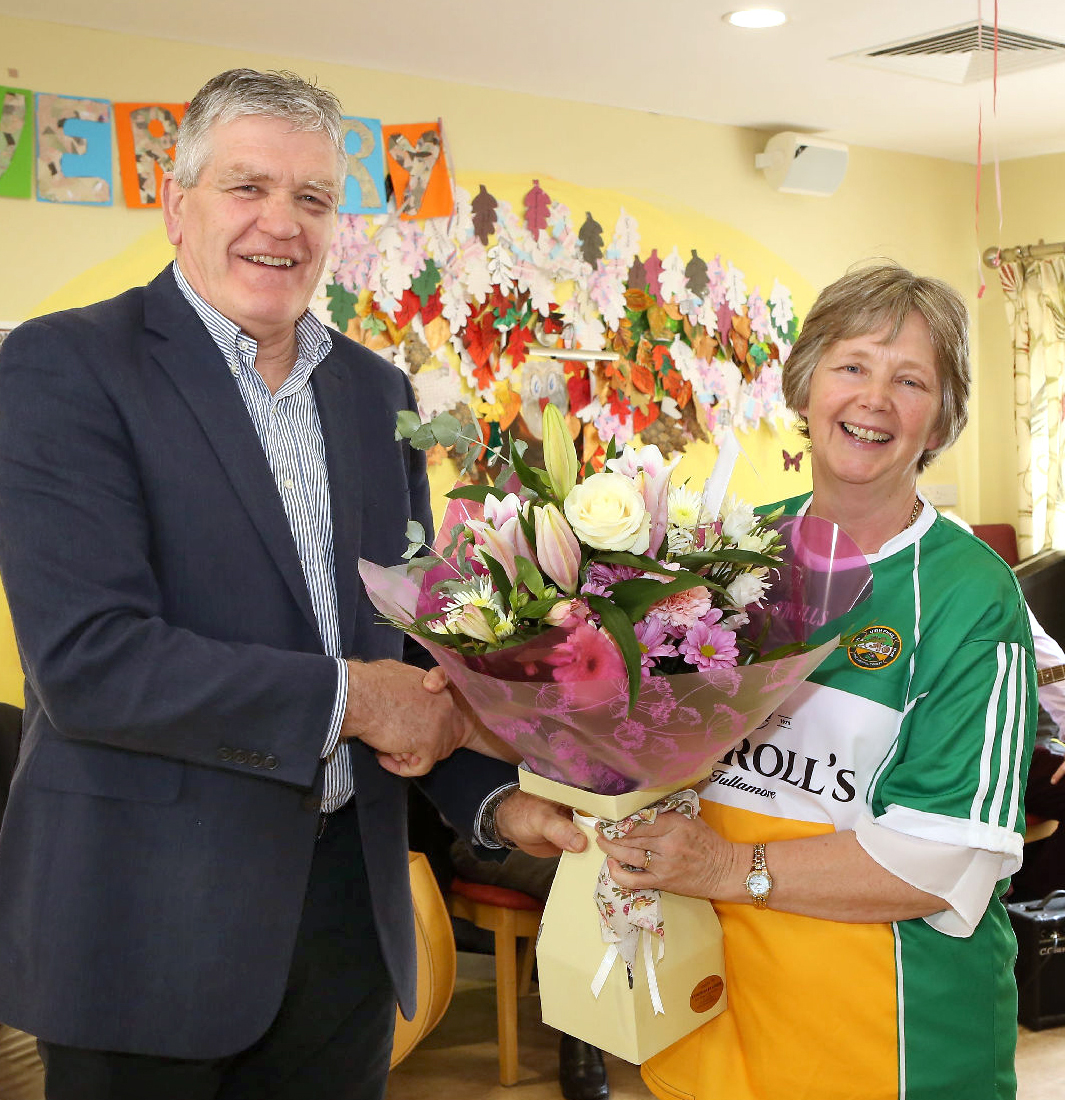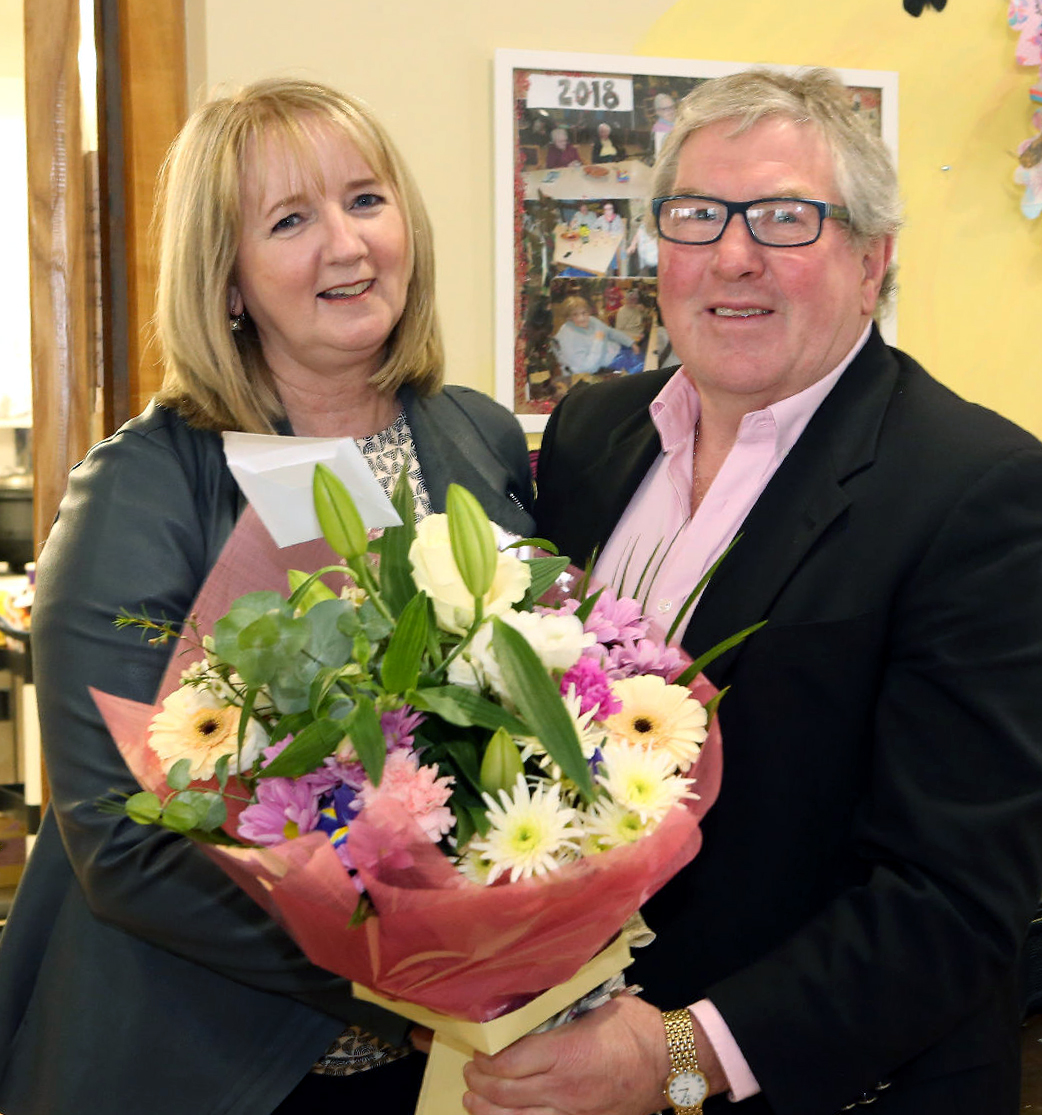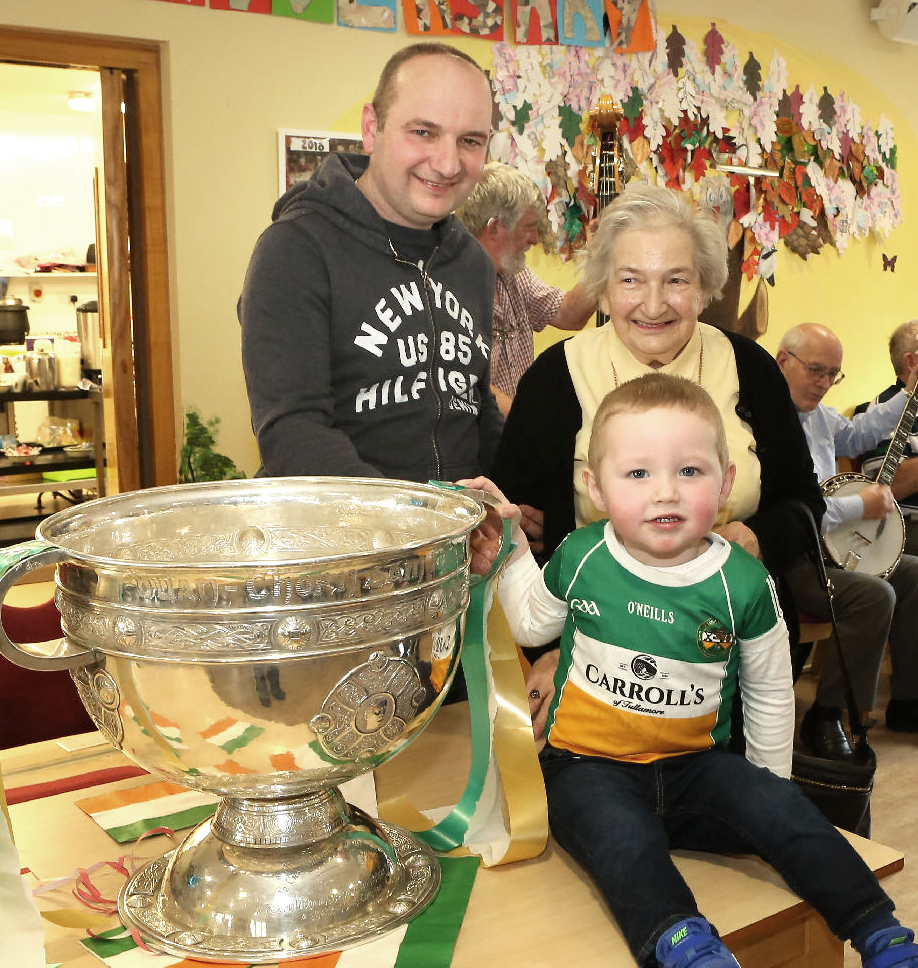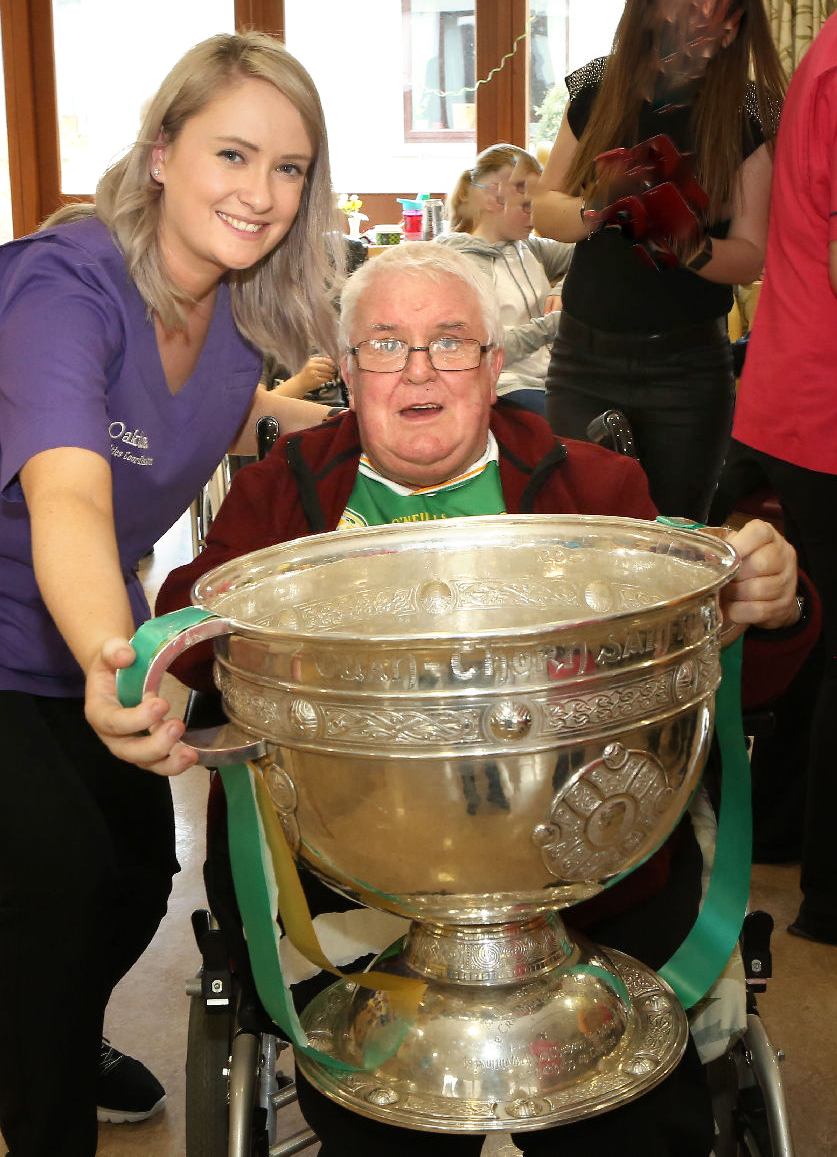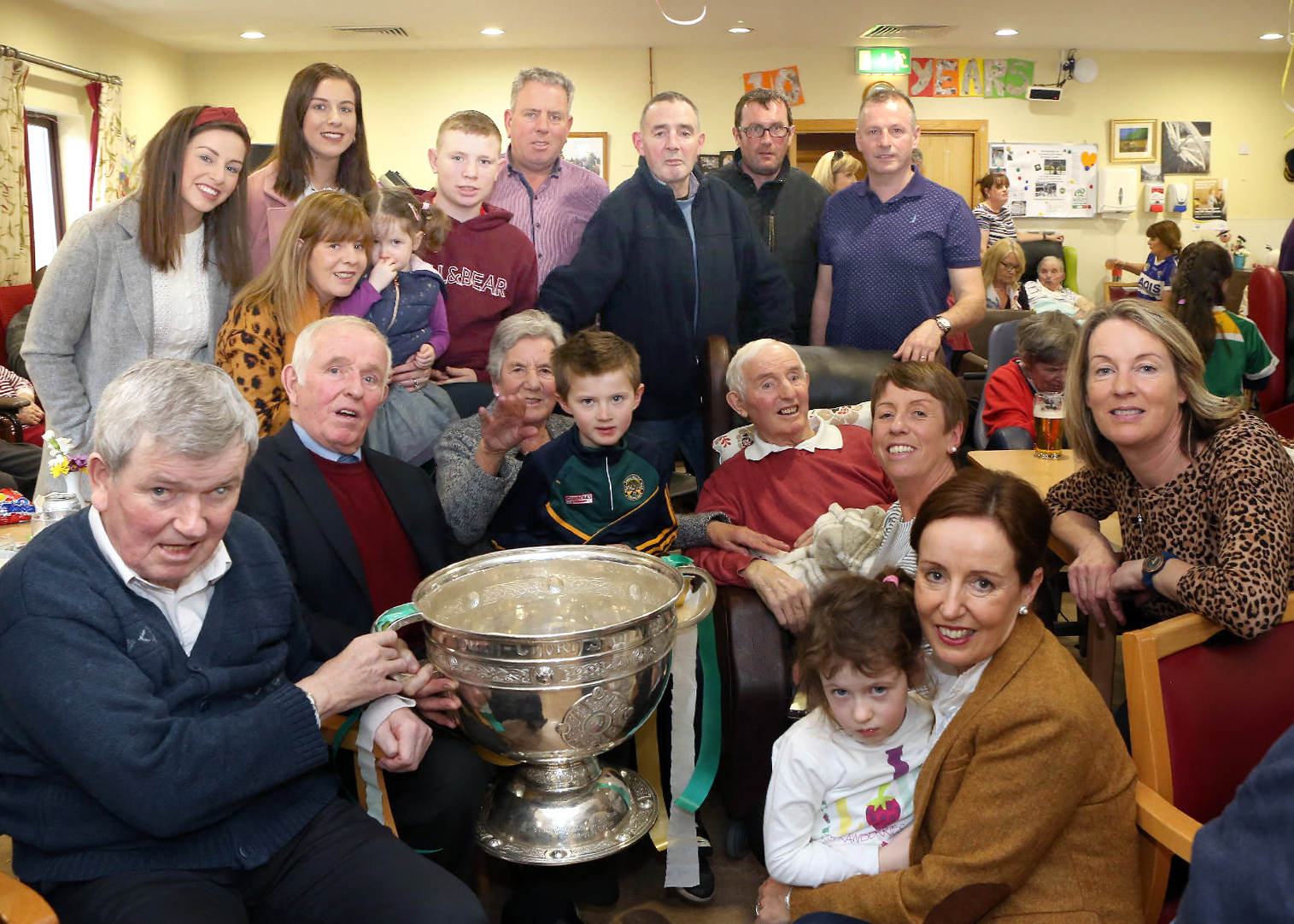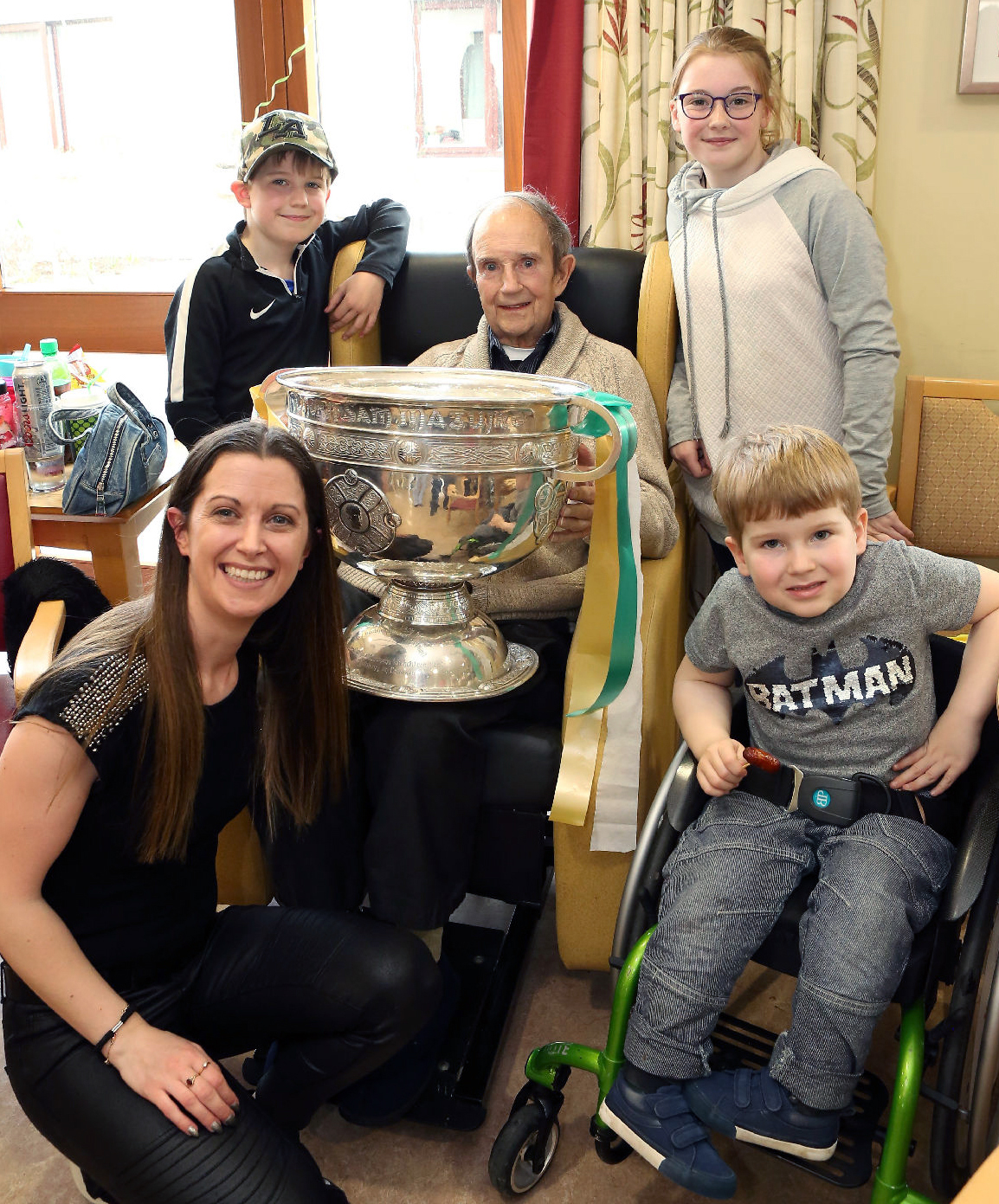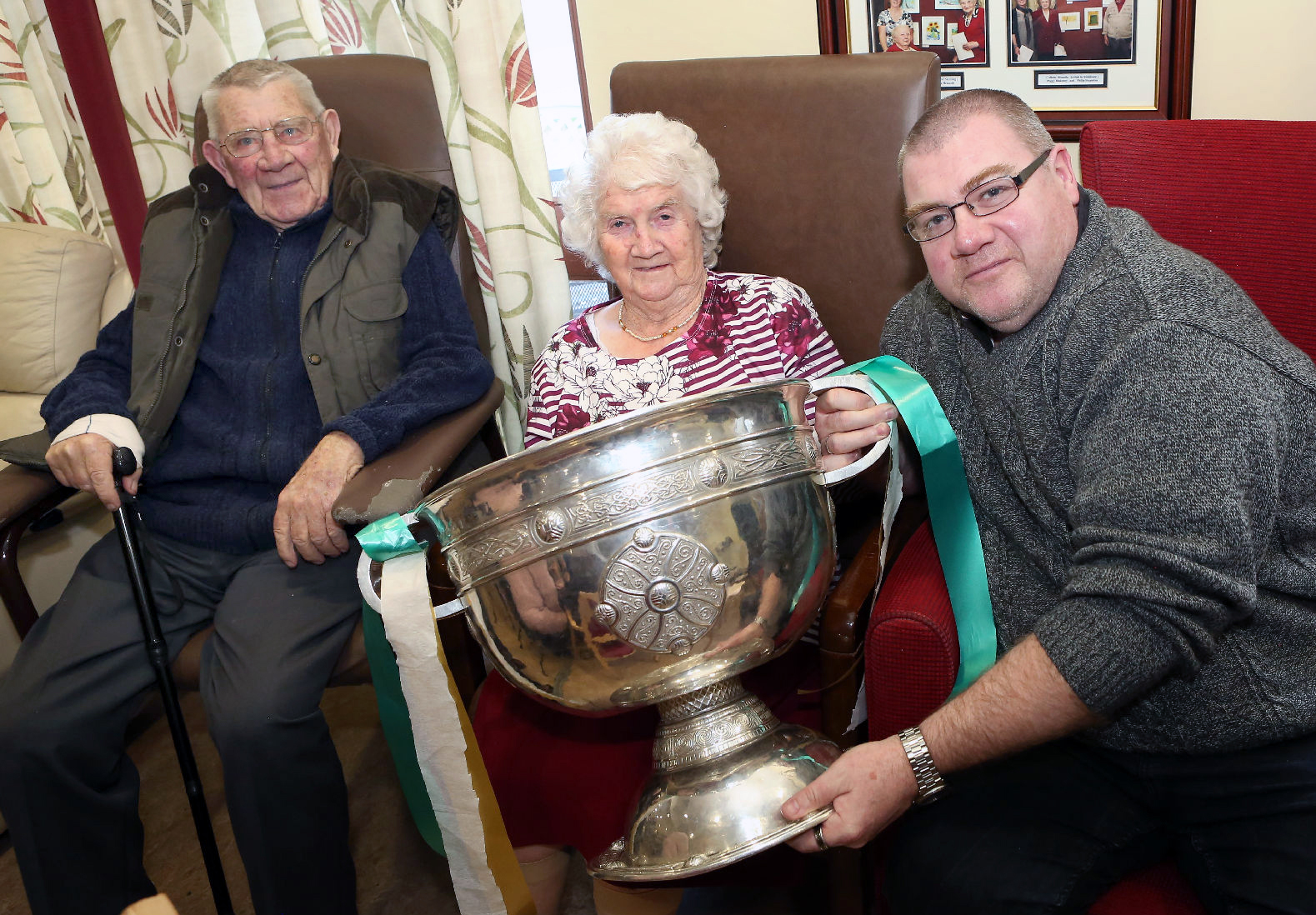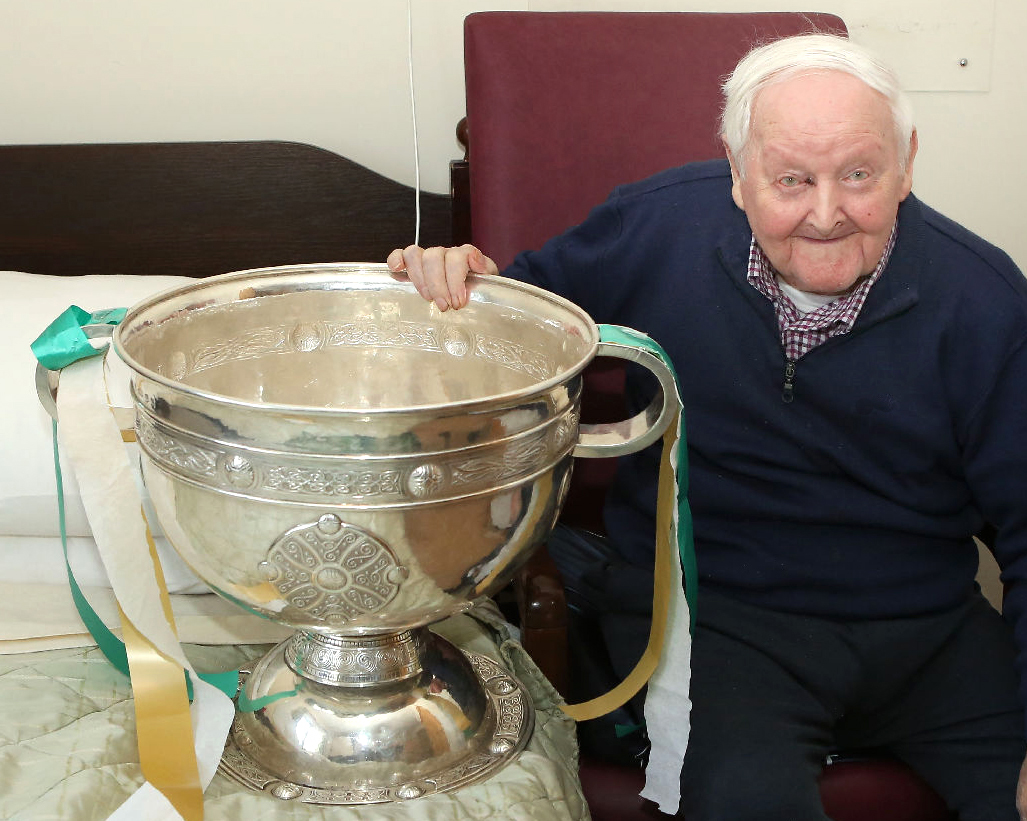 SEE ALSO – Local conservationist and ornithologist featured in new book 'Irish Working Lives'