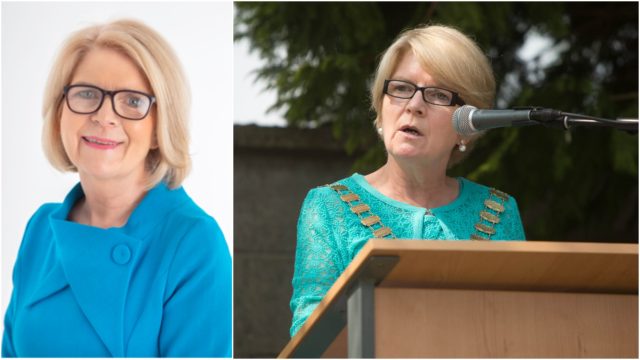 The Local Elections take place on Friday, May 24, and one of the candidates seeking your vote in the Portlaoise Municipal District is Cllr Catherine Fitzgerald.
Cllr Fitzgerald was first elected for Fianna Fail in 1999 and has subsequently been elected in 2004, 2009 and 2014.
Here she explains her background, her decision to run again and the main issues she's coming across on the doorstep.
Why have you decided to run in the Local Elections?
I am and have always been passionate about Laois. I've been a public representative for the past 20 years.
In that time, I have gained invaluable experience as a link between the community and the decision makers in Laois County Council. I have represented our community with determination and integrity.
Why should people vote for you?
I have a proven track record of working tirelessly for our community.
I have represented countless individuals and groups over a range of issues across all departments in Laois County Council – housing, planning, environment, roads, arts/leisure/sports.
I always made myself freely available to represent people from all sections of our community, and will continue to do so if given the opportunity.
What do you think is lacking in your area and what will you be campaigning for?
Our town and county have grown and developed enormously in recent years.
In many senses, it is un-recognisable from the town and county of my youth. Most of this change has been positive and welcome.
However, there are still a number of glaring issues and areas that need to be addressed. From working within the community, serious concerns remain over the following;
certainty and clarity around the future of Midland Regional Hospital, Portlaoise
lack of affordable social housing
illegal dumping
broadband in our rural areas
support for carers and improved services for children with special needs
car parking for our commuters from Portlaoise train station
Midlands Regional Sports Centre
These are my priorities and I will strive to deliver on these issues.
I am once again seeking your support to be your voice and your representative over the next five years.
SEE ALSO – Check out the dedicated jobs section on LaoisToday