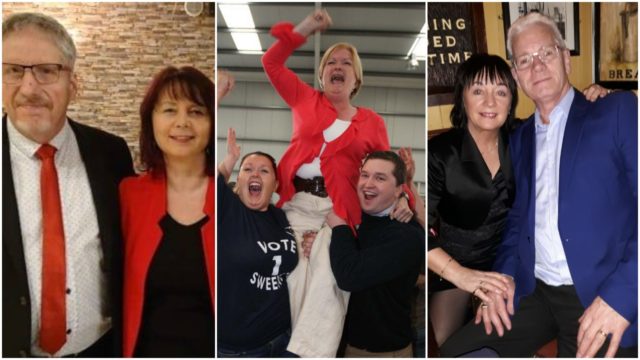 Brought to you in association with People First Credit Union
As part of our coverage coming up to the Local Elections on Friday May 24, we have decided to interview some of those nearest and dearest to some of the electicandidates ahead of crunch time.
Elections can bring excitement, stress and havoc for not only the councillors, but to their families.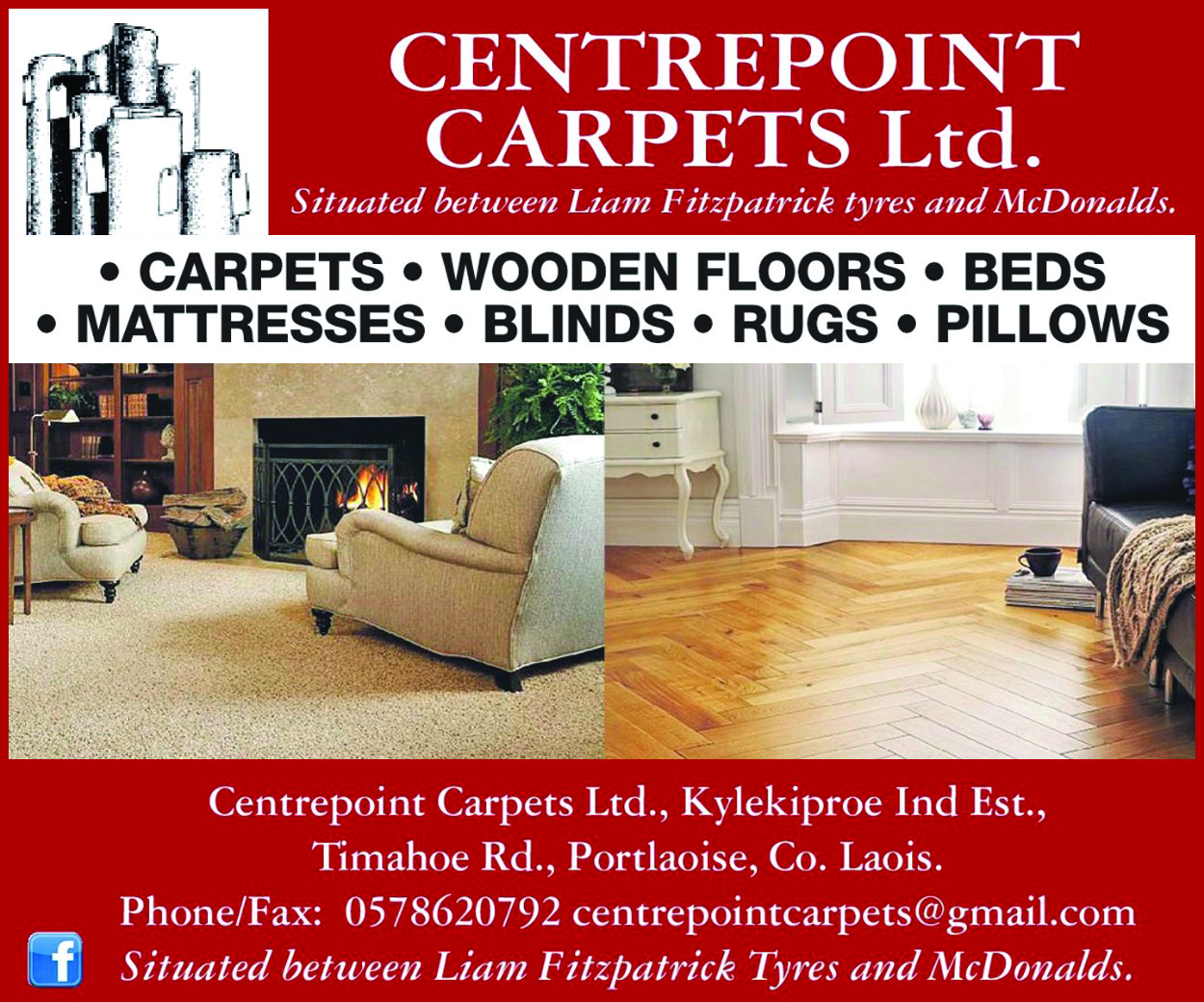 From knocking on doors to phone calls late at night, family members have encountered many a weird and wonderful thing that has occured over the years that their family members have stood as a local councillor.
We asked Sweeney siblings Conor and Aoife on what it was like to see their mother Mary up on stage with Fatboy Slim, Helen Mullins on some of the funniest memories over the course of Aidan's five years as a councillor and Noel Tuohy's wife Marie on advice for anyone with a family member running for election.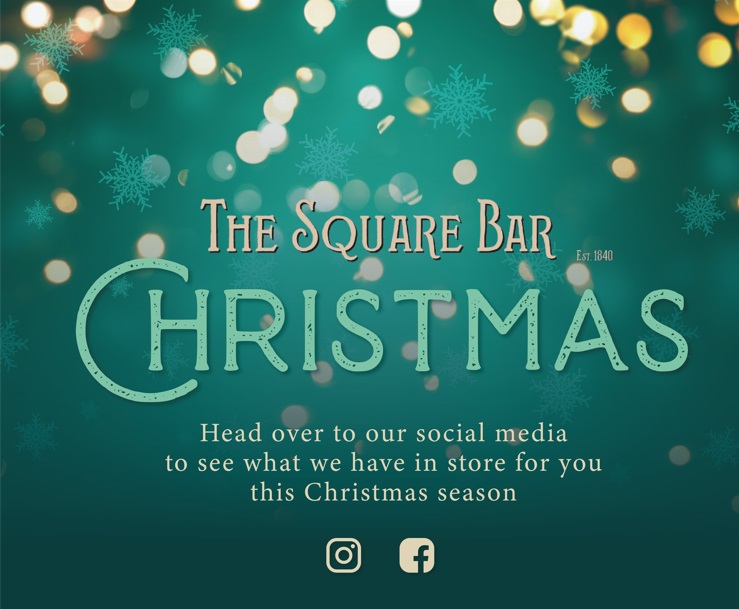 Conor and Aoife Sweeney have grown up with local politics being an integral part of their lives – they were just teenagers when Mary was first elected in 1999 as a Fine Gael candidate – and have joined their mother every step of the way in her journey in the Portlaoise Municipal District.
Indeed both were so taken by viewing a life in politics that they steered their careers towards this.
Conor studied politics and economics in Maynooth and worked with Minister for Justice and Equality Charlie Flanagan for five years.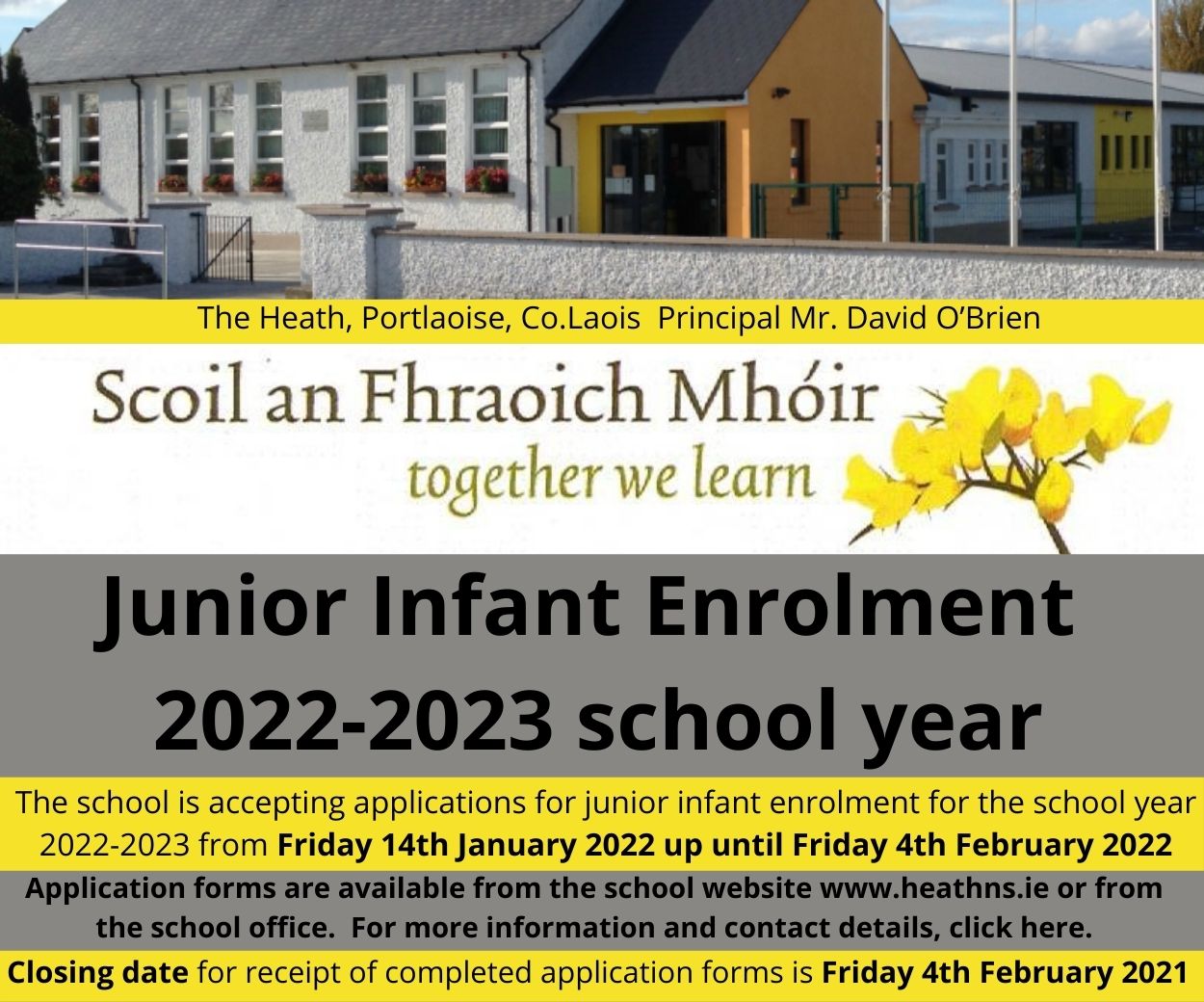 He then ended up working for a multinational in Government Affairs and is now working for three local authorities on an enterprise plan for job creation.
Aoife has worked at European level in Brussels with MEP Mairead McGuinness and at national level in Government with former Tánaiste and Minister Frances Fitzgerald.
"I was doing my Junior Cert in 1999 in Heywood when Mam ran for election first and I just remember my teachers wondering how I was able to study in a household gearing up for an election!" said Conor.
"My first realisation that mam was a councillor was in 2000, a year after being elected," said Aoife. "She was invited by my school (Bridigine Convent Mountrath) to come give a talk to our CSPE class about her work as a county councillor and how she chose a career in politics.
"As a naïve and young teen back then, I remember sitting at the back of the room that day thinking 'wow is my mother famous now?!" laughed Aoife.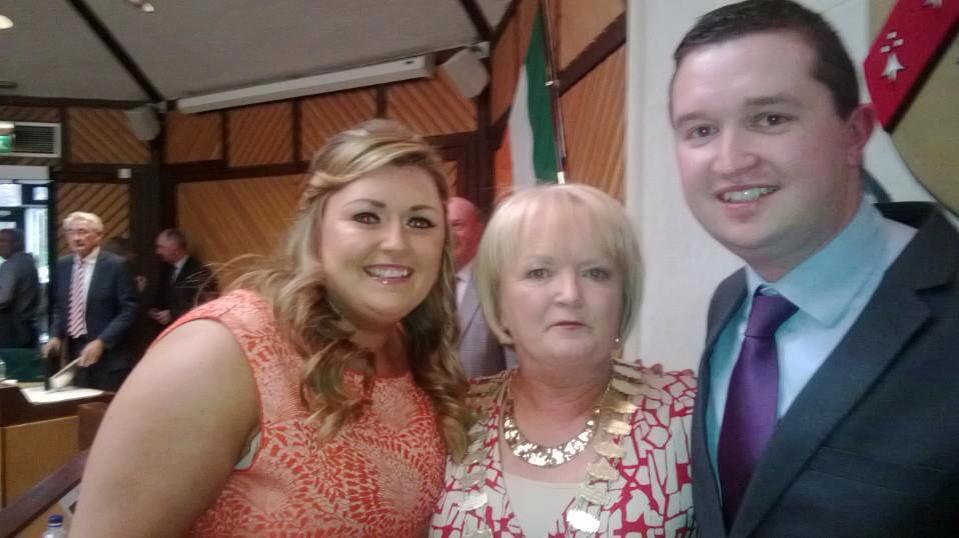 Both Scully siblings have been involved on the campaign trail for their mother coming up to election time, with Aoife and the Scully women even donning t-shirts with Mary's face on them in Coppers the Friday night before elections!
An emotion that comes across with both siblings is one of extreme pride of their mother.
"Everything she does is to make estates, rural areas, towns and villages in the Portlaoise electoral area a better place to live and work," said Conor. 
Aoife added: "Mam entered politics as a community activist. The standout memory is her being elected as Chair of Laois County Council in 2013 – only the second ever female in Laois."
Some people are born into politics – while others are married into it. This is the case of Helen Mullins – wife of Portarlington-Graiguecullen Sinn Féin councillor Aidan Mullins, who was first elected in 2014 having come close in 2009.
Helen spoke about the moment she knew Aidan was interested in local politics over 40 years ago.
"Aidan was interested in politics since leaving school. Ever since I met him over 40 years ago he has been active in politics and also in community volunteering."
Helen has walked every step of the campaign trail with Aidan, and recalls some of her standout memories from those.
She said: "There were many humorous moments and many can't be repeated! Some involve attacks and bites from dogs.
"One I remember in particular was during canvassing in rural Laois, Aidan spent about 15 minutes trying to 'convert' an unknown voter to get his No. 1.
"Just when he thought he'd done so, Aidan was finally told that the voter's own brother was a candidate and the whole family was voting for him. You can't win them all."
When asked if she had any advice for those with loved ones running in local elections, Helen said the following:
"I'm not the best one to give advice but I believe that anyone who runs for election is taking a brave step by putting themselves out there for scrutiny and possible criticism.
"My advice to candidates is to ignore the cynics and unfair criticism and, whatever the outcome, be happy that you gave it your best shot. There are more important things in life."
As for her favourite memories?
"My abiding memories will always be the camaraderie and enthusiasm of the canvassing crews who give so much time voluntarily and willingly.
"The vast majority of people on the doorsteps are courteous and civil and many are willing to chat openly about their views and personal problems which you wouldn't otherwise hear.
"Canvassing in Ireland is a unique form of social interaction and memories stay with you for a long time after. The best of luck to all the candidates."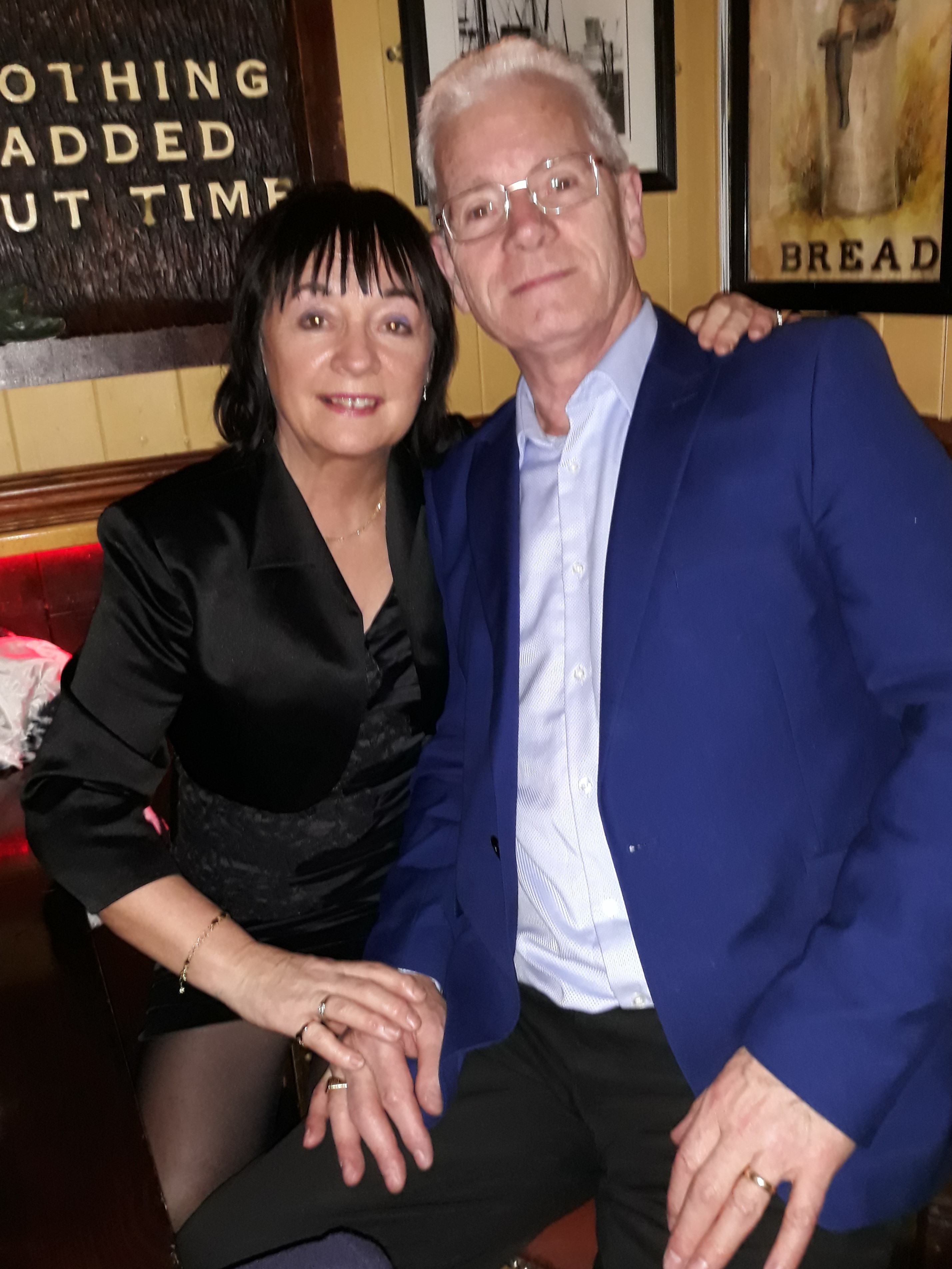 Marie Tuohy, wife of Portlaoise Labour councillor Noel, says she always knew that Noel was interested in local affairs. He was first elected in 2014, defying the massive swing against Labour nationally to win a seat for the party for the first time ever in Portlaoise.
"I always knew it. I'd say from very shortly after I met him. I wouldn't necessarily say politics – Noel wouldn't really regard himself as a politician but more as a local representative.
"I always knew because he always had an interest in people, or a cause that he felt was right or just," said Marie.
Marie describes election time as being "busy but business as usual because what has to be done has to be done anyway."
Marie also recalled the first time Noel ran for election – in 2014, and how things have changed since then.
"The last time is was totally unknown territory. This time I suppose you know what you're doing a bit more, and maybe a bit better known. In other ways it's very much the same.
"I'd have huge respect for anyone who puts their name down on a ballot paper, because it is a very brave thing to do. You're putting yourself out there in the public domain."
While it can be a stressful time for candidates coming up to local elections, Marie says Noel adapts a light-hearted humour when not dealing serious matters, which helps relieve some of the stress coming up to the day of the count.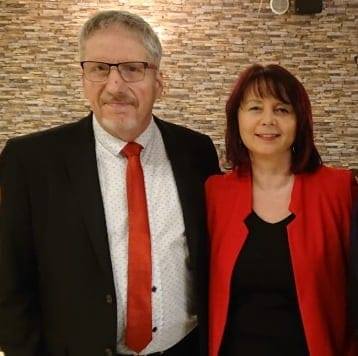 As for what other advice she'd have for people with a family member running for a local election now?
"If somebody wants to do it they should absolutely do it. I think anyone who considers putting themselves forward wouldn't do it without consulting their family and having their family behind them.
"I think you just have to say to yourself, 'Look it, I know I'm doing my best.
"I'm doing this for the right reasons and be prepared to accept whatever opinion is given to you. You probably have to be quite brave to do it but if you want to do it,  you do it."
The local and European elections take place next Friday, May 24.
SEE ALSO – Mental health event to kick off in Laois this weekend