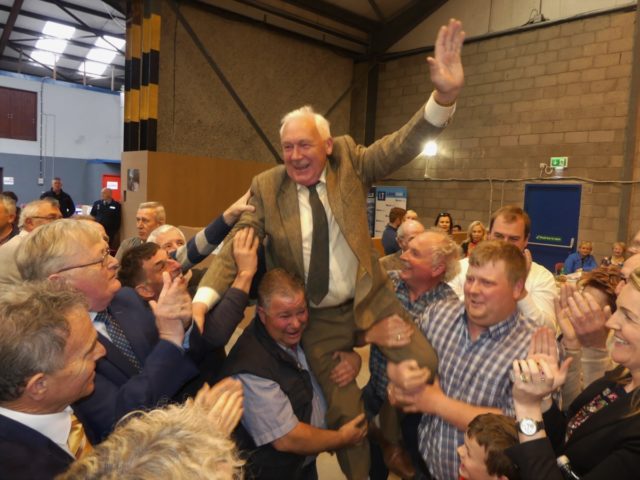 Brought to you in association with People First Credit Union
Seamus McDonald is Fianna Fáil's longest-serving county councillor in Laois, the Rosenallis man first having been elected in 1985.
Now in his early 70s, Cllr McDonald said he briefly considered retiring on this occasion – but he threw his hat in the ring again and returned with his highest ever number of first preference votes (1,089).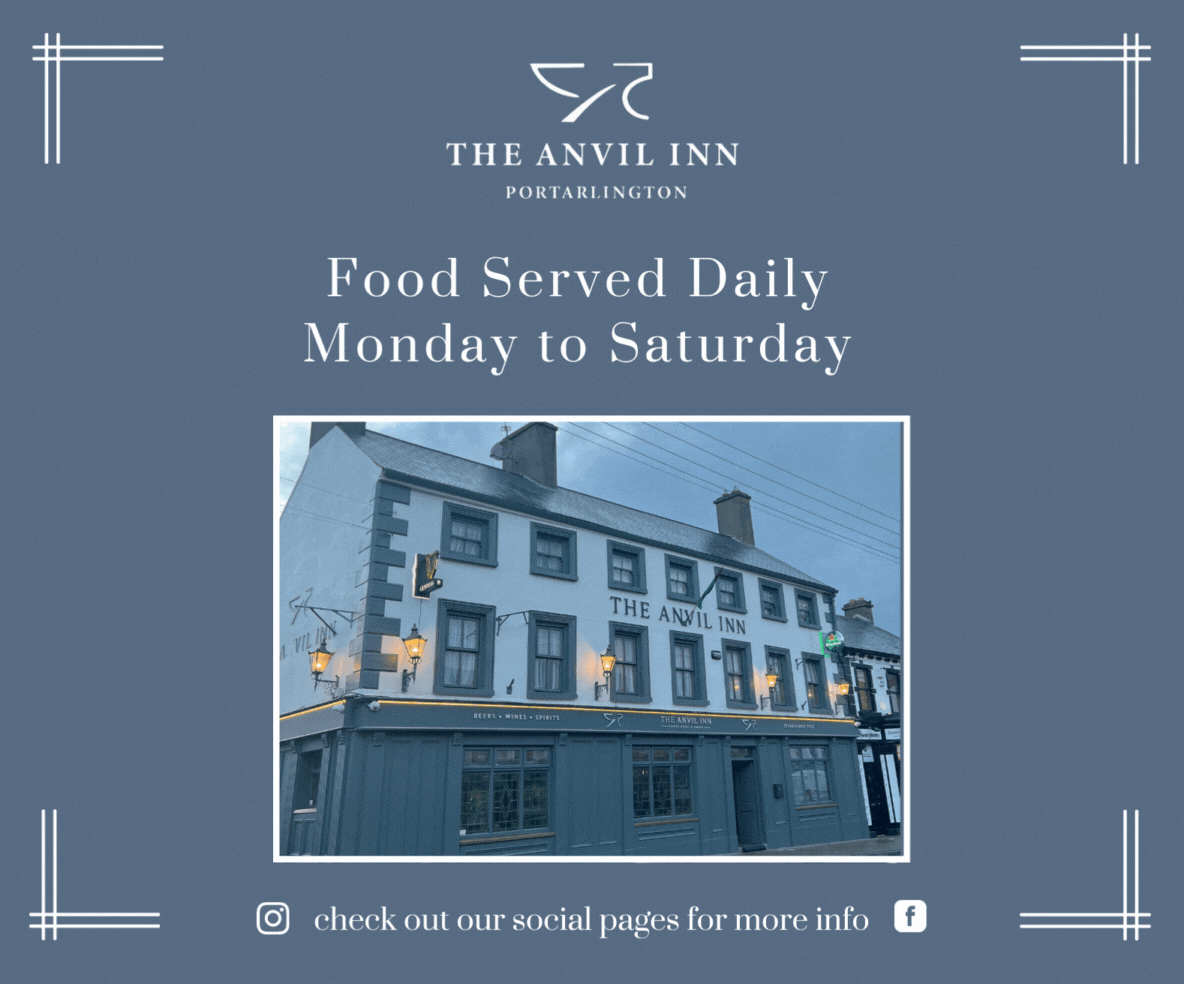 He took the third seat in the sprawling Borris-in-Ossory/Mountmellick Municipal District and was elected on the ninth count.
"I'm delighted to be back again," he said afterwards. "I've been successful in every election since 1985. Seven elections – a long time.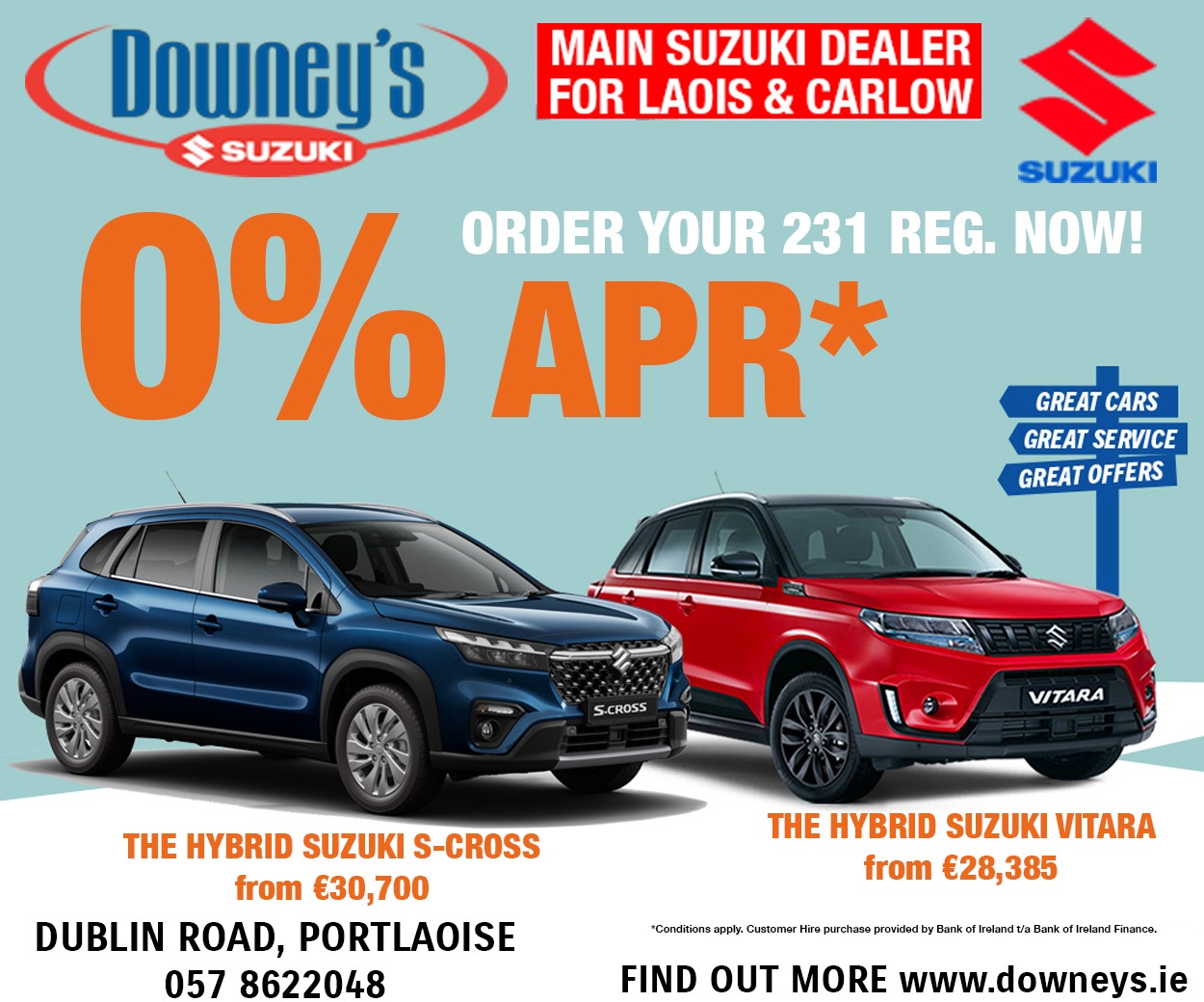 "But that wouldn't be possible without the support I got from the Mountmellick/Borris-in-Ossory electoral area.
"Back years ago it was the Mountmellick-Tinnahinch area. But five years ago it changed. And extended.
"I got great support this time. I do enjoy it. I like working for people.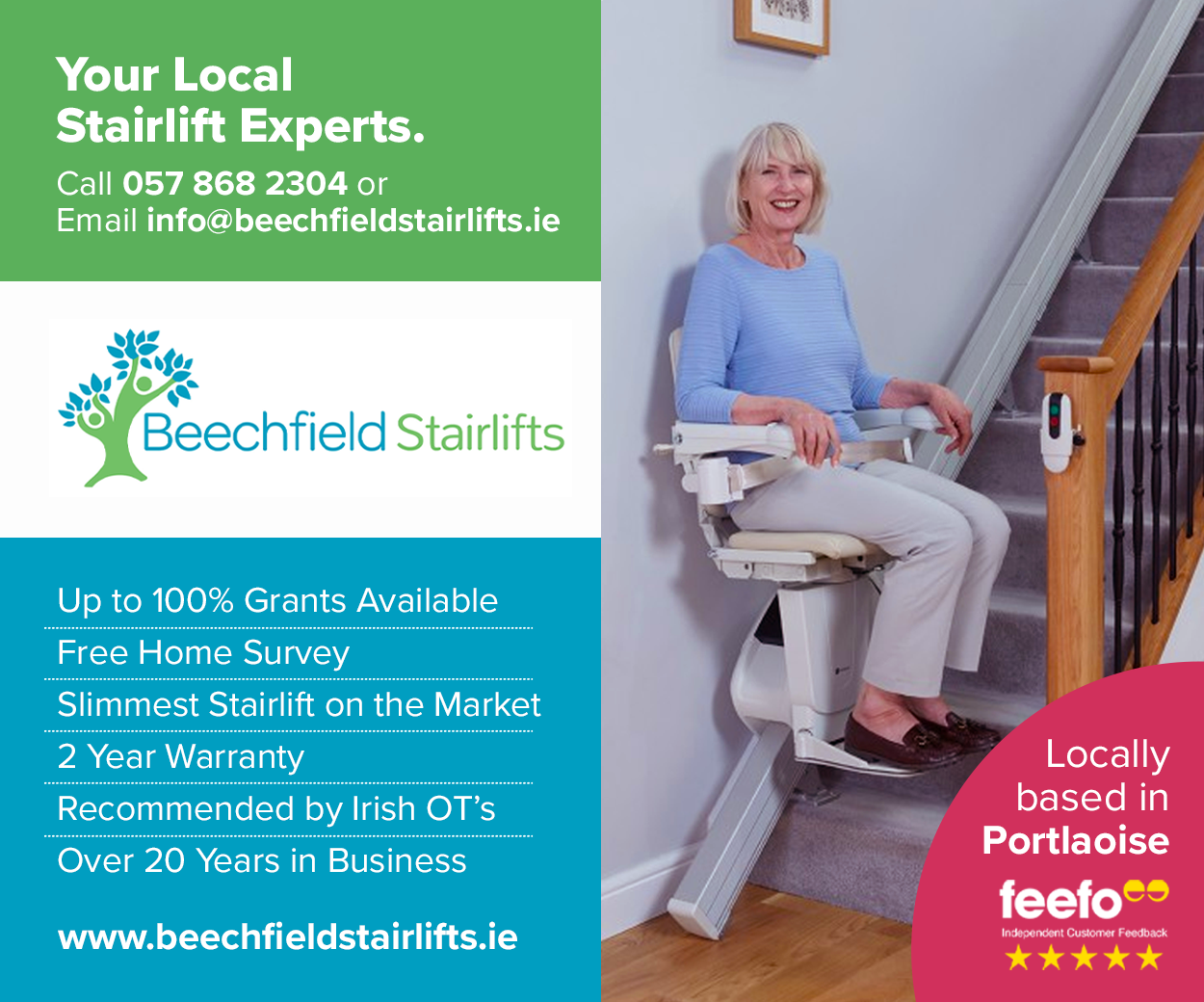 "It wasn't an easy election. Delighted to be successful again and looking forward to working with the people over the next five years. I thought about (retiring) and then decided to have another go.
"I have great family support but I enjoy the work, it keeps me occupied and I really like helping people."
Cllr McDonald was joined by a large group of family and frends for his election and he now returns to Laois County Council for a seventh term, 34 years after he was first elected.
Seamus McDonald's votes through the years
2019 – 1,089 (9.13%)
2014 – 920 (7.64%)
2009 – 766 (12.69%)
2004 – 669 (13.32%)
1999 – 712 (17.45%)
1991 – 671 (14.6%)
1985 – 473 (9.9%)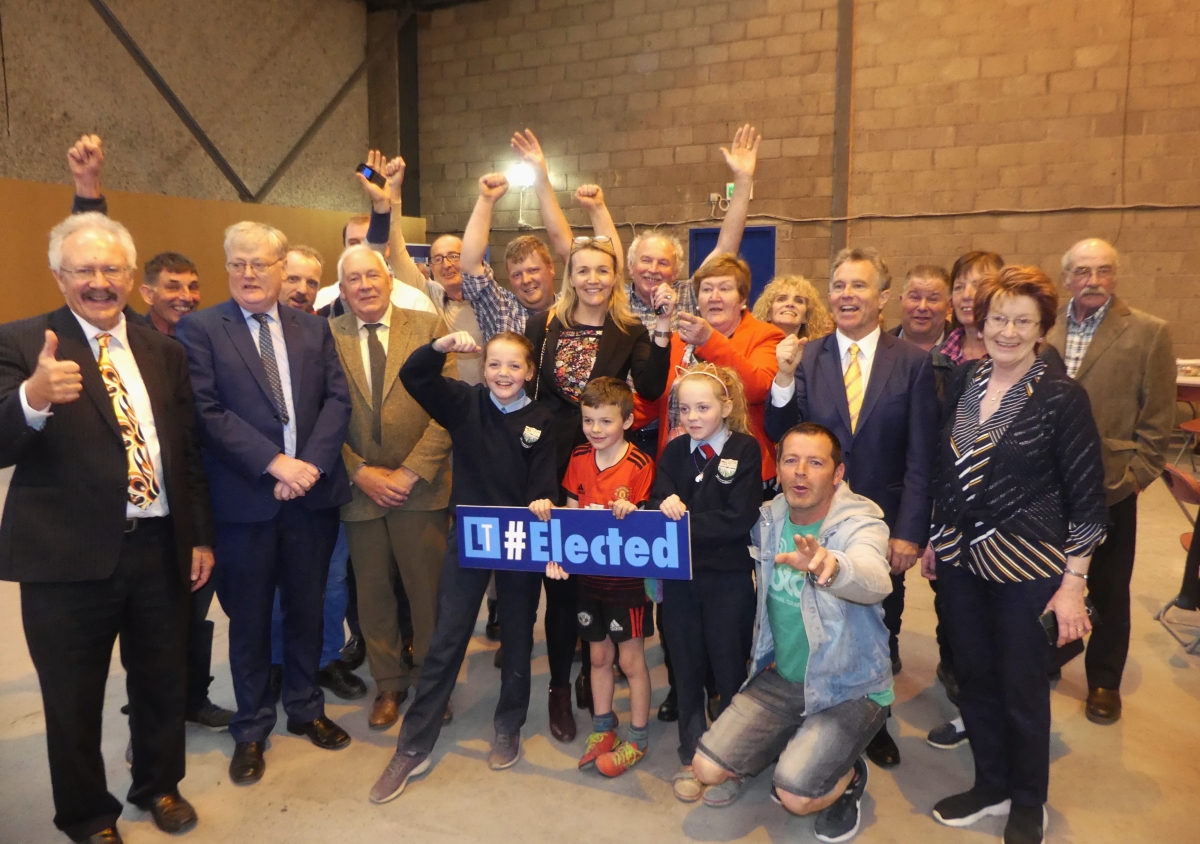 ---
Bracken takes the first seat in Borris-Mountmellick
Another huge success story for Fianna Fáil was the performance of Seamus McDonald's running mate Paddy Bracken from Mountmellick.
Cllr Bracken was co-opted to the council in 2003 when he replaced John Moloney – and he has polled strongly on each occasion since. While the old Mountmellick/Tinnahinch four-seater has been merged with Borris-in-Ossory to make a six-seater, Bracken has steadily increased his first preference on each occasion.
This time he was second to James Kelly in first preferences but was the first elected in the area, when he got over the line in the fifth count.
He polled 1,414 first preferences, up almost 400 from the 1,051 he got in 2009.
He topped the poll in both 2009 and 2004 when he was elected on his first time running.
Paddy Bracken's votes through the years
2019 – 1,414 (11.85%)
2014 – 1,051 (9.11%)
2009 – 928 (15.37%)
2004 – 715 (14.23%)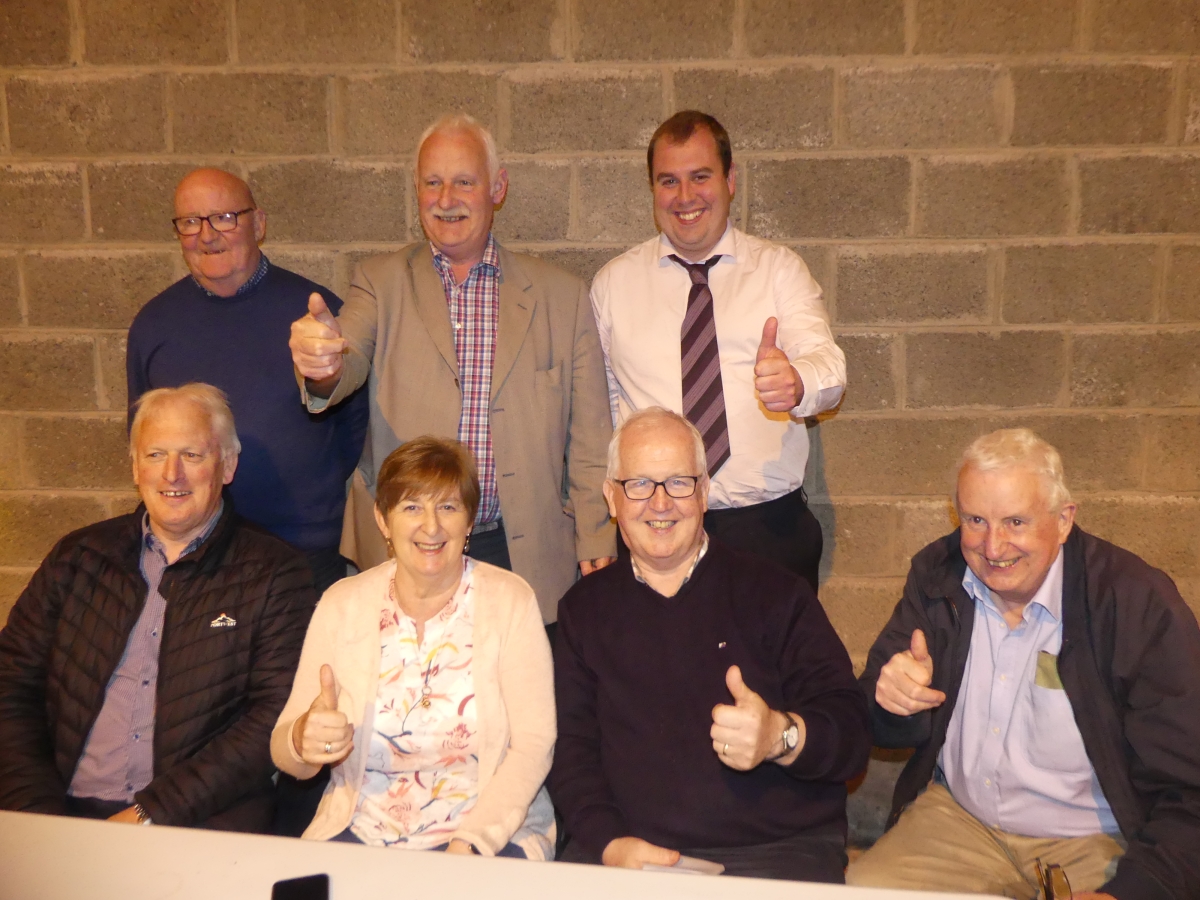 SEE ALSO – Fianna Fáil stalwart Fitzgerald looking forward to getting down to business again
SEE ALSO – Check out all of the 2019 Local Election coverage on LaoisToday