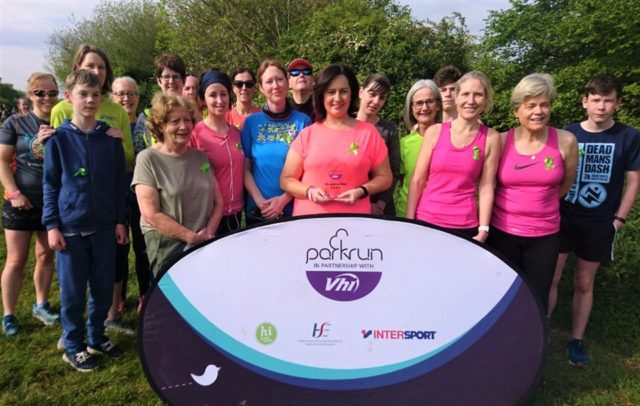 Last month Laois woman Una Kelly received the prestigious national VHI parkrun Hero of the Month award for managing to overcome adversity and turmoil and stay coming to the weekly event she loves so dearly.
In February 2018 Una was diagnosed with breast cancer. "It came like a bolt out of the blue," said Una. "I was completely taken aback."
As Una started her intensive treatment for the cancer, she understandably began to question whether she could do the weekly 5k parkrun event in Vicarstown.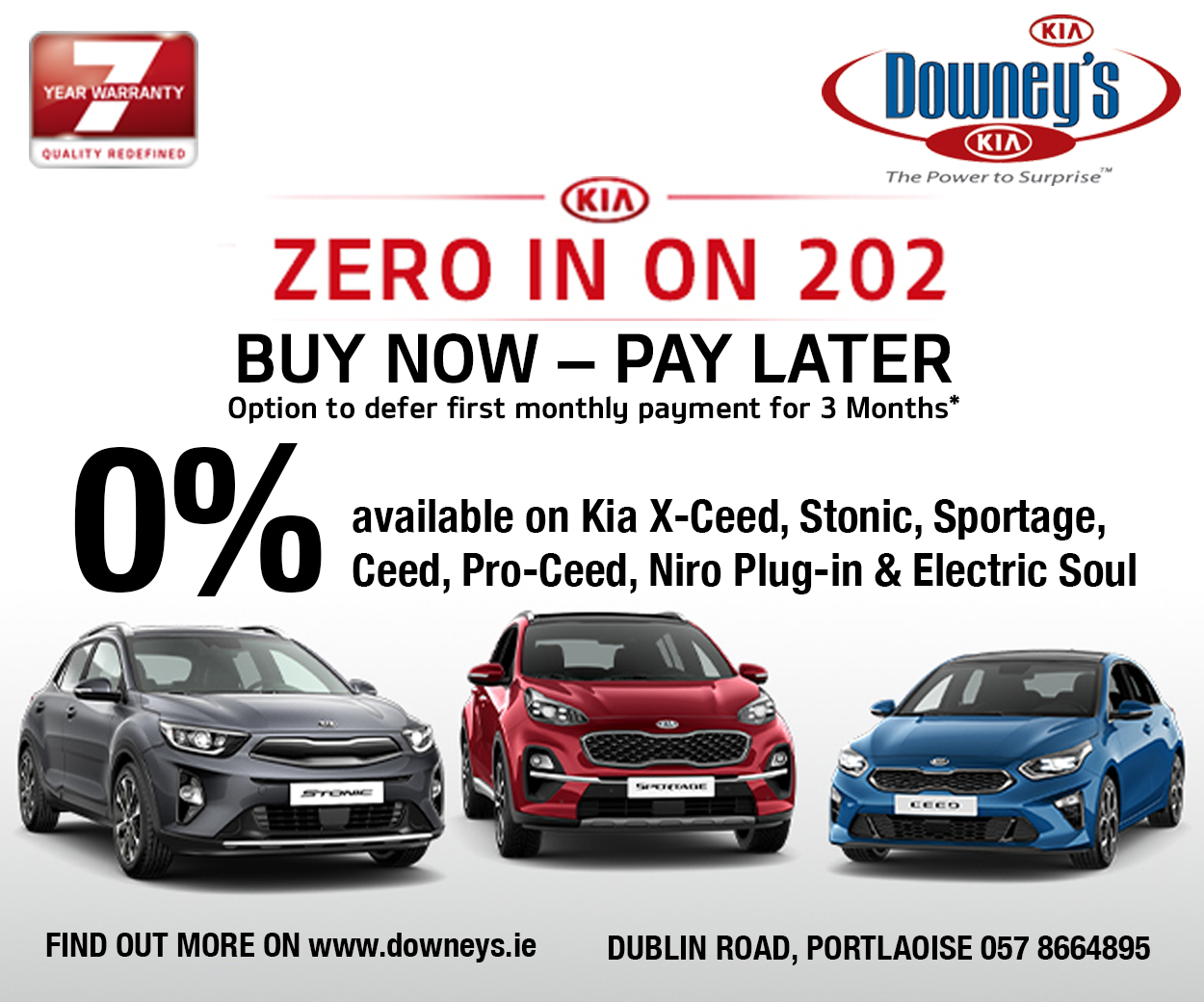 However the Crettyard native says that with the help of family, friends and the parkrun community in Vicarstown, Una managed to hit her target of completing 100 parkruns.
"There were some days when I'd be going up and down to Dublin for treatment during the week and felt tired and unwell but the parkrun at the weekend was something that I really looked forward to. It kept me going," admits Una.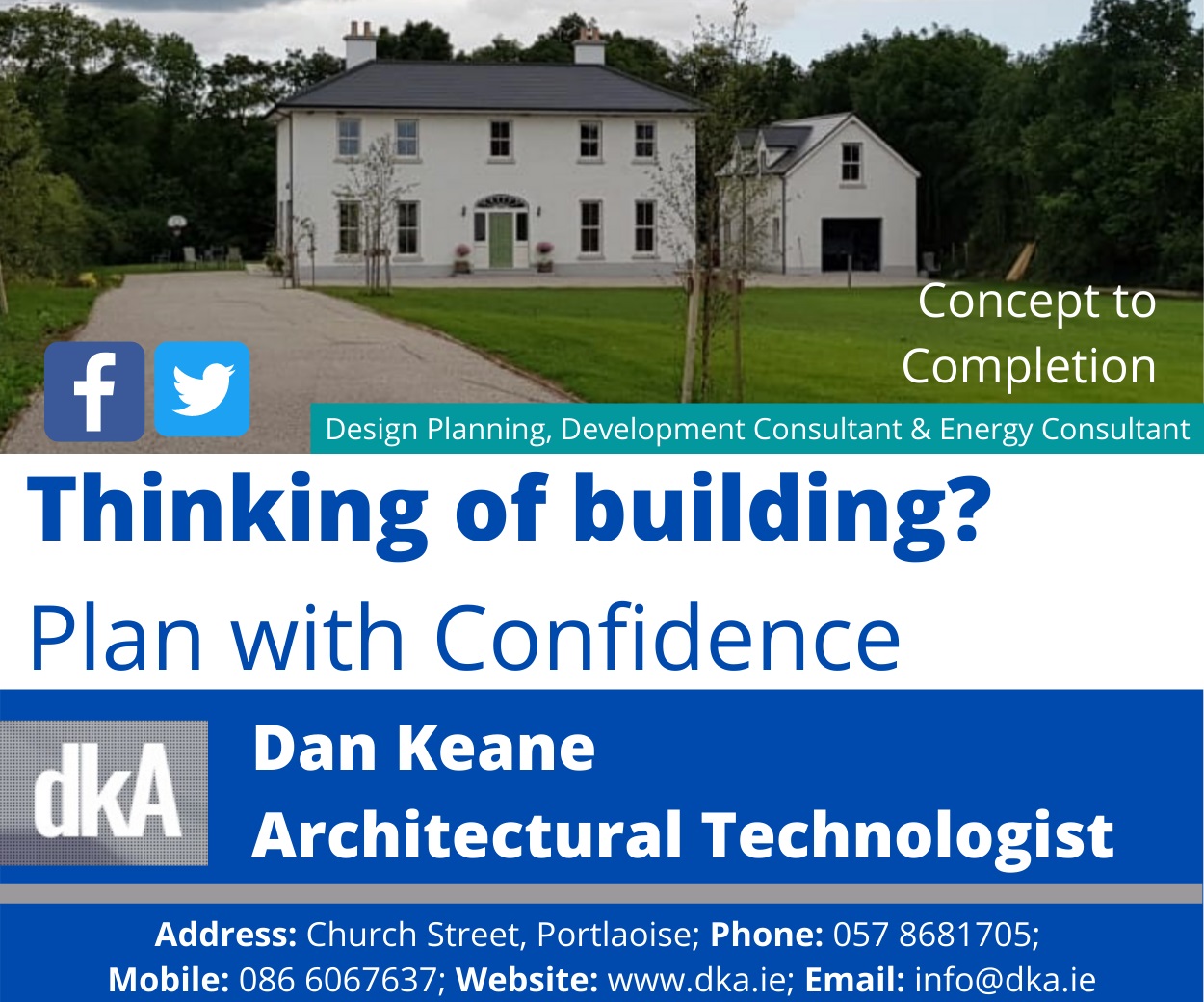 Even through times where she felt she could not run or walk the 5k, she would attend and volunteer on the day.
"It kept me focused. Even just to get out and go kept my mind occupied," said Una.
Una says that parkrun has not only been beneficial to her physical health, but to her wellbeing.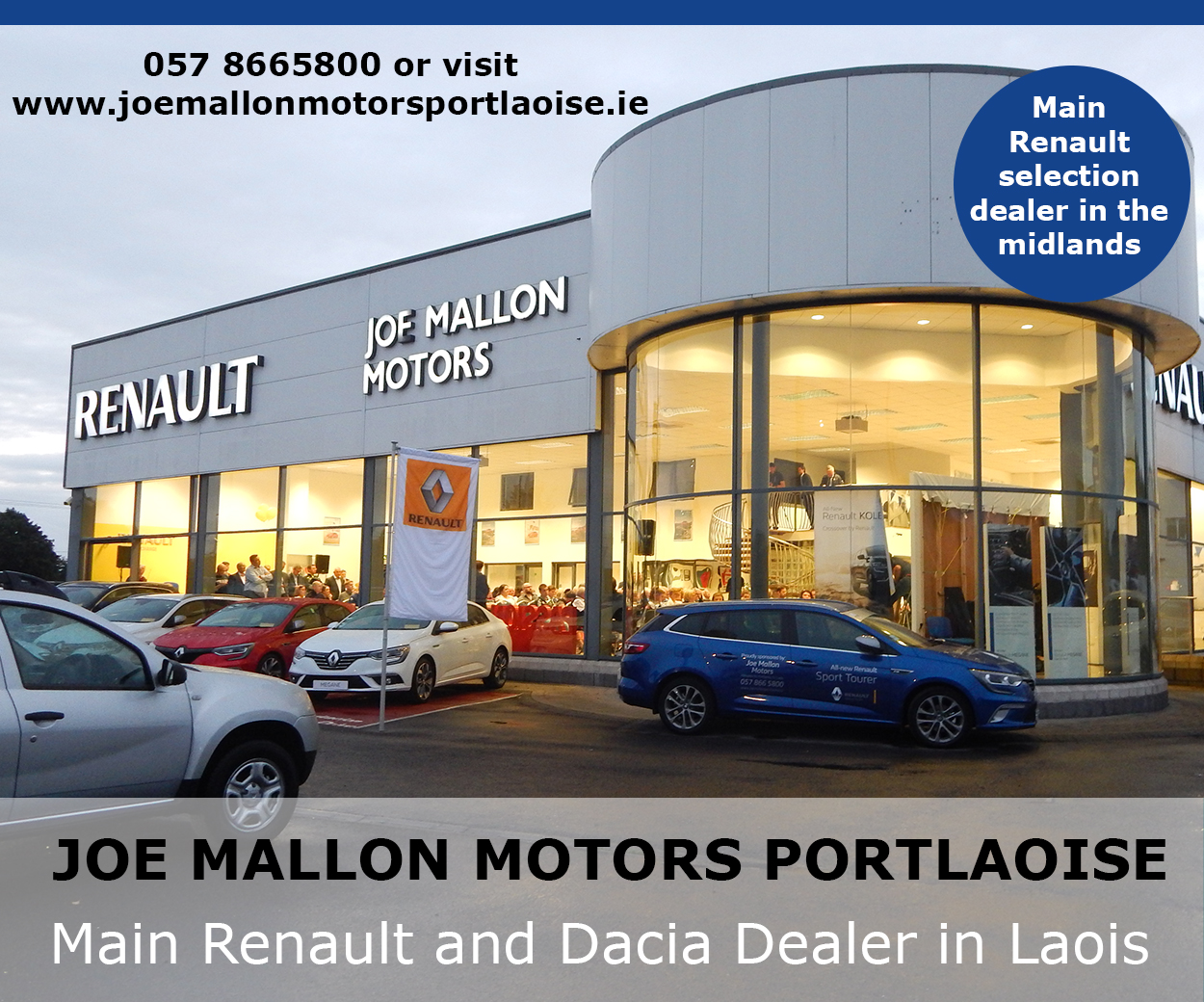 "Keeping positive is half the battle. I really would recommend anyone to get out there and do it, that first step is always the hardest. Just put one step in front of the other.
"Exercise is so important for your health and wellbeing, and your health really is your wealth," said Una.
Many people found inspiration in Una's persistence and strength throughout her treatment, perhaps none more so than Una's running partner and friend Noeleen Condron.
Noeleen nominated Una for the distinguished national award after running alongside her friend while she was being treated with cancer.
"Myself and Una have been doing the same number of parkruns and one day she said to me, 'I don't think I'll be able to do the runs any more.'
"She told me she was diagnosed with breast cancer and I was absolutely floored," said Noeleen.
"But she kept sticking at it even through her treatment. She never stopped going. She would be going for treatment five days a week and even if she felt drained from the treatment she would walk or volunteer,
"She is an inspiration for everyone. She always has a smile for everyone and I think she appreciated the commanderie in Vicarstown.
"Now she's out the other side and has the biggest smile on her face."
Una, as modest as ever, admits that she was 'embarrassed' by the nomination.
"I was a little bit embarrassed. There are so many people across Ireland who do so much for parkrun. But I'm happy that Vicarstown parkrun got mentioned and hopes that it helps put the parkrun here on the map," said Una.
Since her treatment, Una has received the all-clear and is now back to work.
The Crettyard native, now living outside Athy, seldom misses a Saturday at her beloved parkrun. She jokes that Communions and family events will all be attended, as long as they are all after her weekly parkrun event.
She is certainly a worthy winner of this prestigious award.
SEE ALSO – 'I have nightmares about it," Mountmellick shop-owner expresses her dread surrounding Post Office move