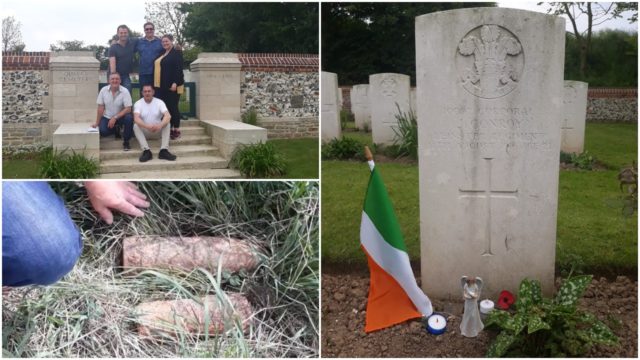 A group of cousins from Mountmellick encountered more than they bargained for on a recent trip to France.
The Conroy family, Canice, Darren, Patrick and Stephanie Horan, discovered an unexploded device in a graveyard in Somme in France.
They made the trip to visit the grave of John Conroy, their granduncle, when they discovered two artillery shells in the ground.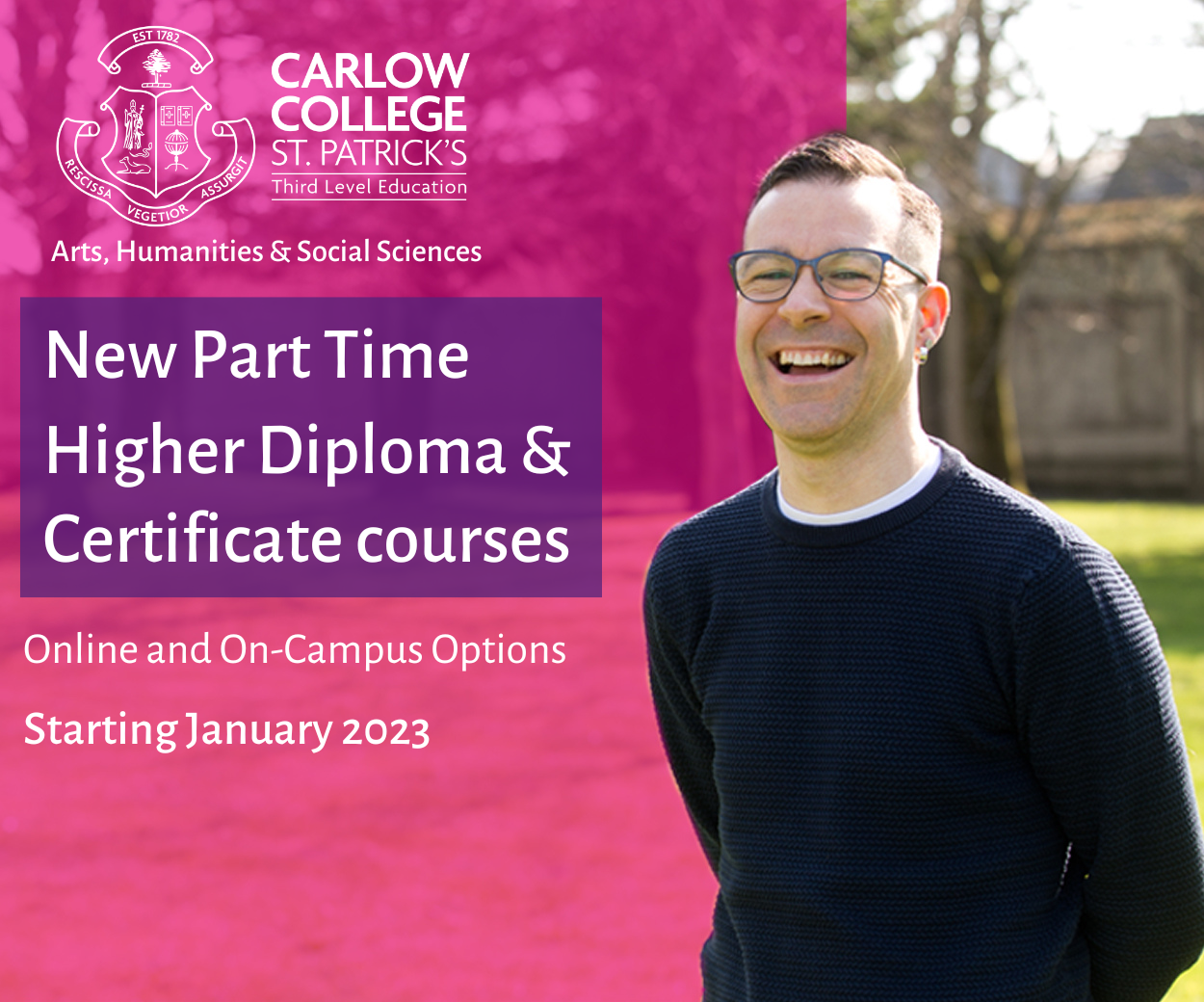 John Conroy was one of three brothers to go over to fight in World War I along with Tom and Patrick. But on August 11 1916, John lost his life.
Darren Conroy explained why they made the trip.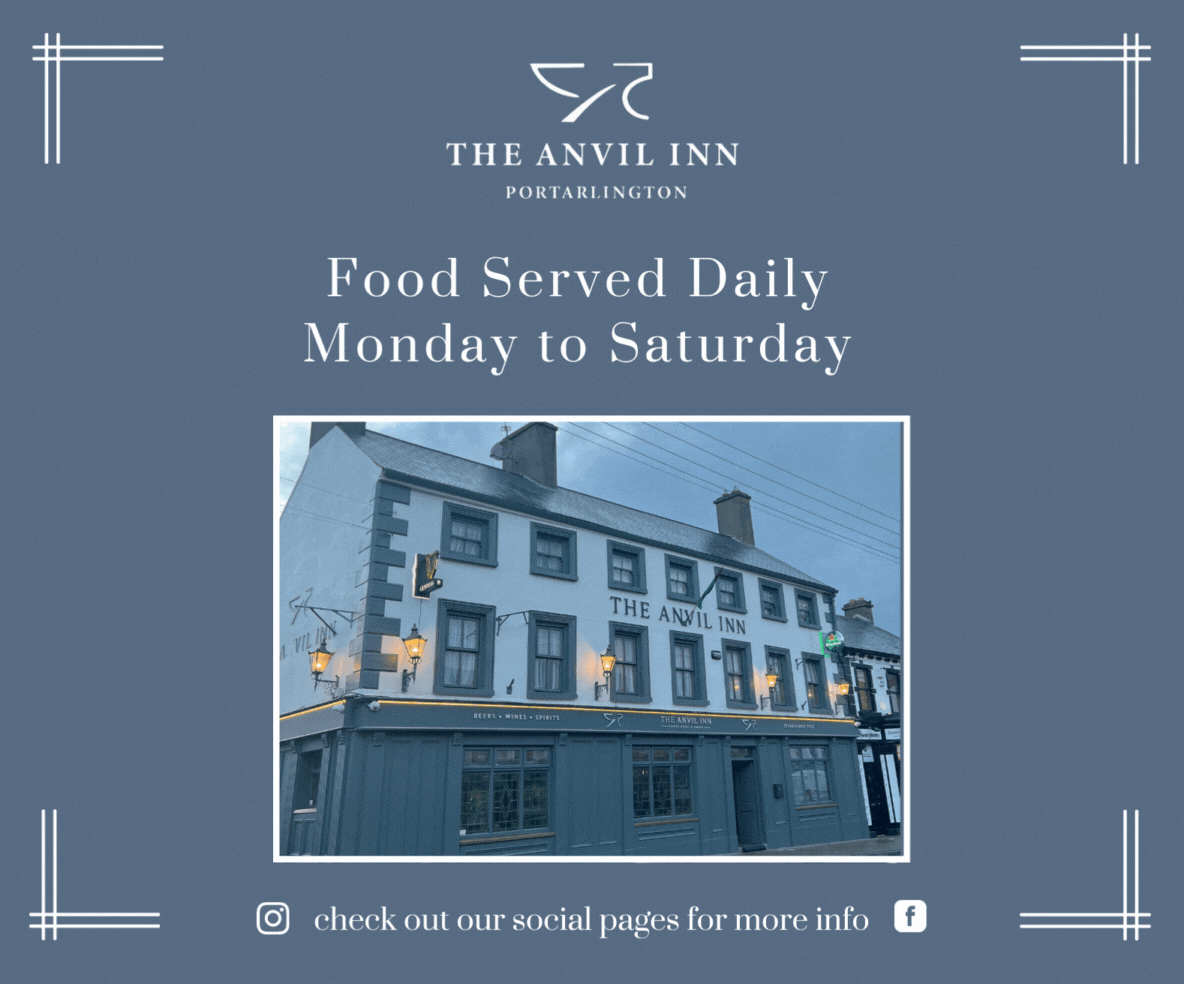 He said: "This jouney was dedicated to our late father's -Tom Conroy, Johnny Conroy and Patrick Conroy –  of Manor Lane Mountmellick, who for many reasons never made this journey.
"I am son of Patrick, Adrian and Canice sons of Tom, Patrick son of Johnny and Stephanie granddaughter of Johnny.
"103 years ago, three brothers left Mountmellick to fight in WWI. Their reasons to do so while we were under British rule we may never know.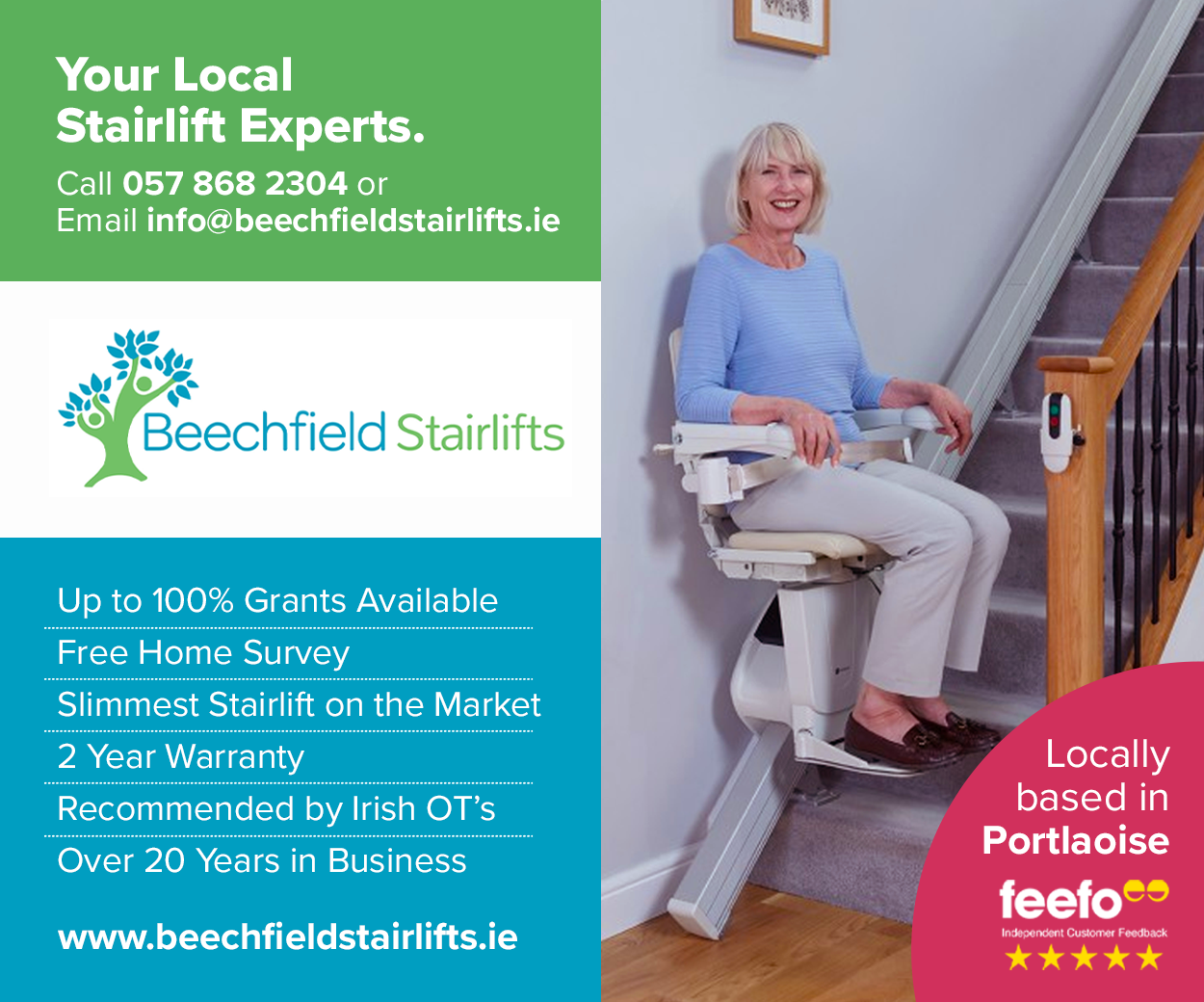 "Poverty, adventure, were defending western civilisation, advancing the passing of the Home Rule Bill. There is a belief that our Grandfather believed we would get Home Rule for Ireland.
"Our grandfather who was a tunneler where life expectancy in this job was six weeks, defied the impossible odds and made it though the war and his brother Tommy (father of the late Johnny Conroy Emmet terrace) also returned.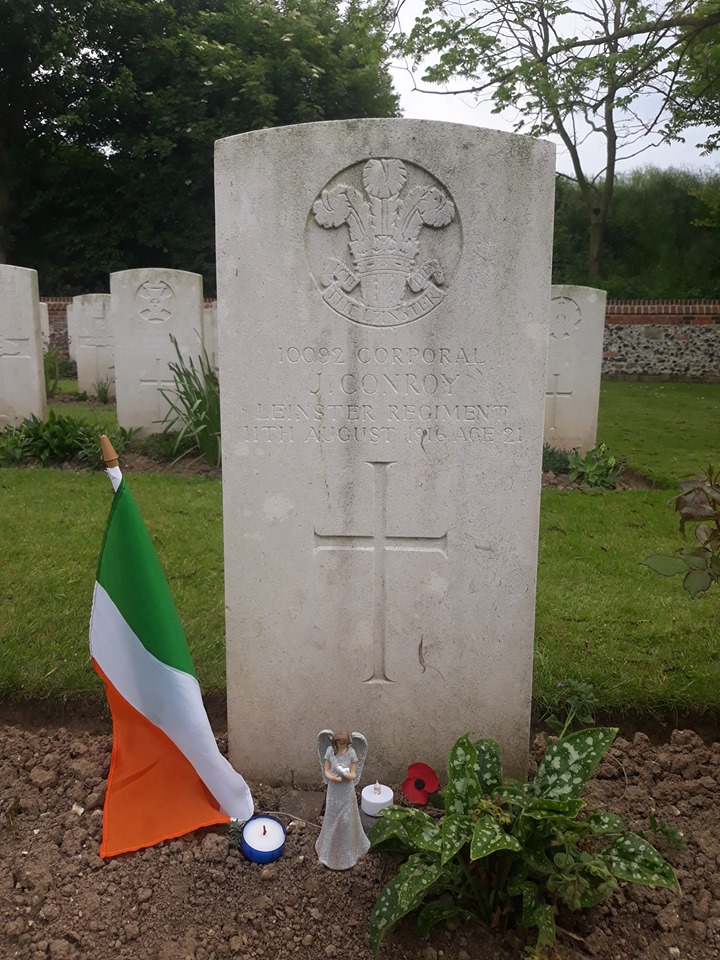 "Their youngest brother John was a sniper and after two years died behind enemy lines at Mountabaun, North France (The Somme). He was aged 21 years.
"We made this journey for our fathers, for ourselves and for all who share this brave man as a relative."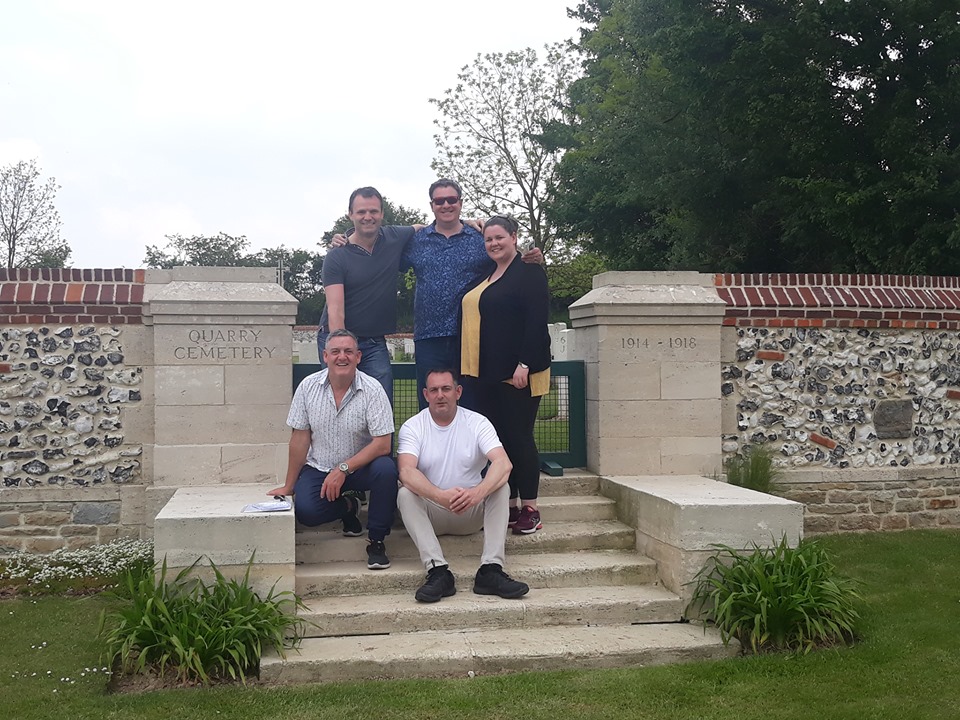 While there, Canice, who is retired from the Irish Defence Forces, made the discovery of the shells.
Darren said: "It was our second visit to Quarry Cemetery, Mountabaun, in the Somme France.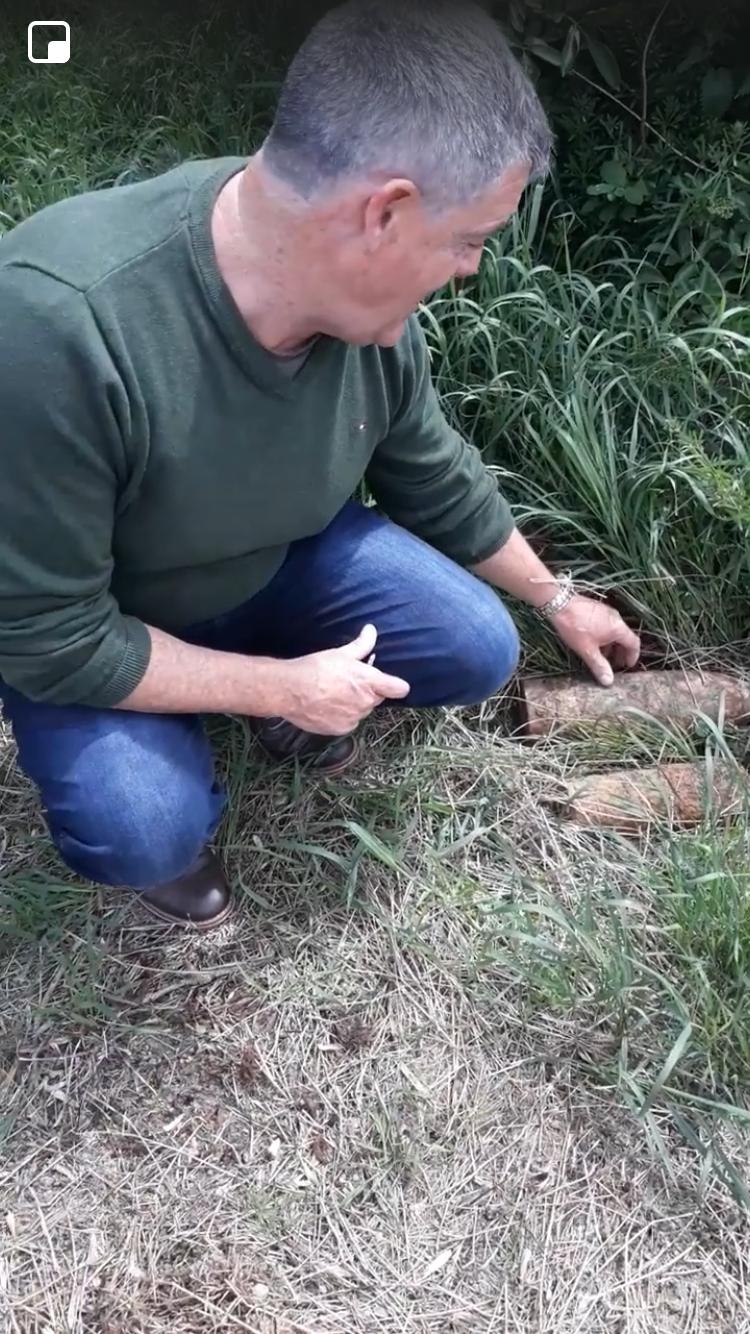 "We were just after having a discussion as to how 30% of artillery shells didn't explode in WWI.
"Canice found two shells, one live and one unexploded. They are over 100 years old. They may have been unearthed by ploughing the field adjacent; where they may have rolled down grass bank.
"We then travelled back to town to inform police who contact the army bomb disposal unit."
The family left a tricolour and a candle on the grave and vowed to return some day.
SEE ALSO – Tributes paid as Laois father and son tragically killed in crash laid to rest