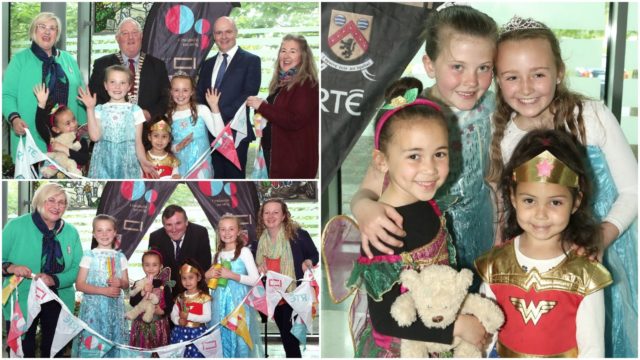 Unleash your creative spirit with Cruinniú na nÓg, a day of FREE creativity for children and young people across Laois.
This Saturday June 15, Cruinniú na nÓg is back with a bang for a second year with a programme brimming with diverse and child-centred doing, making and creating events in Abbeyleix, Mountrath, Portarlington, Portlaoise, Vicarstown and Laois libraries (Abbeyleix, Durrow, Mountmellick, Portarlington and Portlaoise).
Cruinniú na nÓg Laois 2019 is co-ordinated by Laois Arts Office in association with Laois Libraries, Music Generation Laois, Laois School of Music, Laois Partnership, Dunamaise Arts Centre, Vicarstown Youth Club, SVT Community Sports Hub, Mountrath Development Association, Mountrath Youth Theatre, and Abbeyleix Heritage House.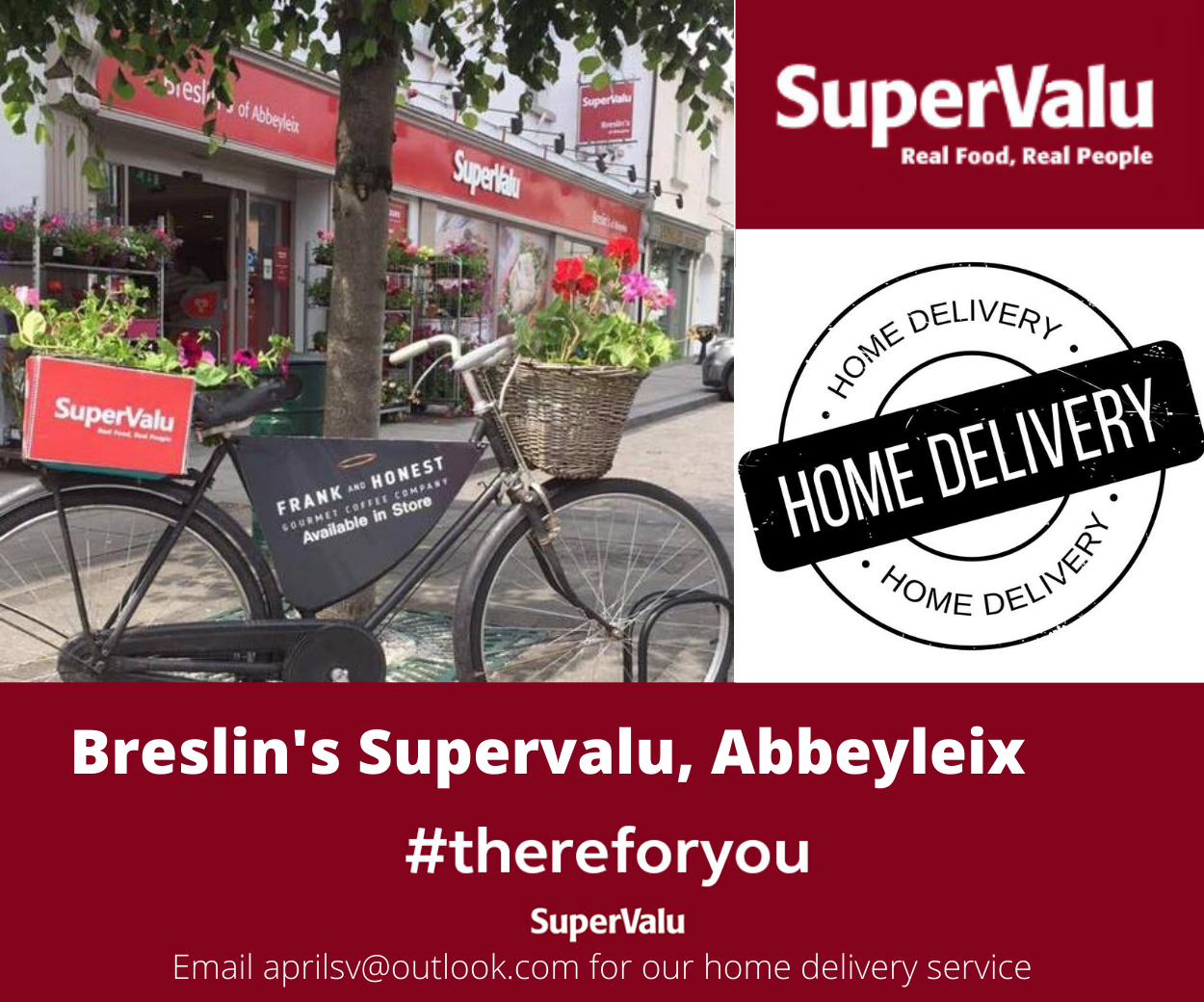 Celebrate the creativity and originality of children and young people as they participate in a distinct range of imaginative, inspiring and fun workshops, performances, and events.
Speaking at the launch Muireann Ní Chonaill, Arts Officer and Creative Ireland Laois Coordinator said: "Everyone has the potential to be creative – the Creative Ireland Laois Programme is all about encouraging everyone to get involved in creative activities.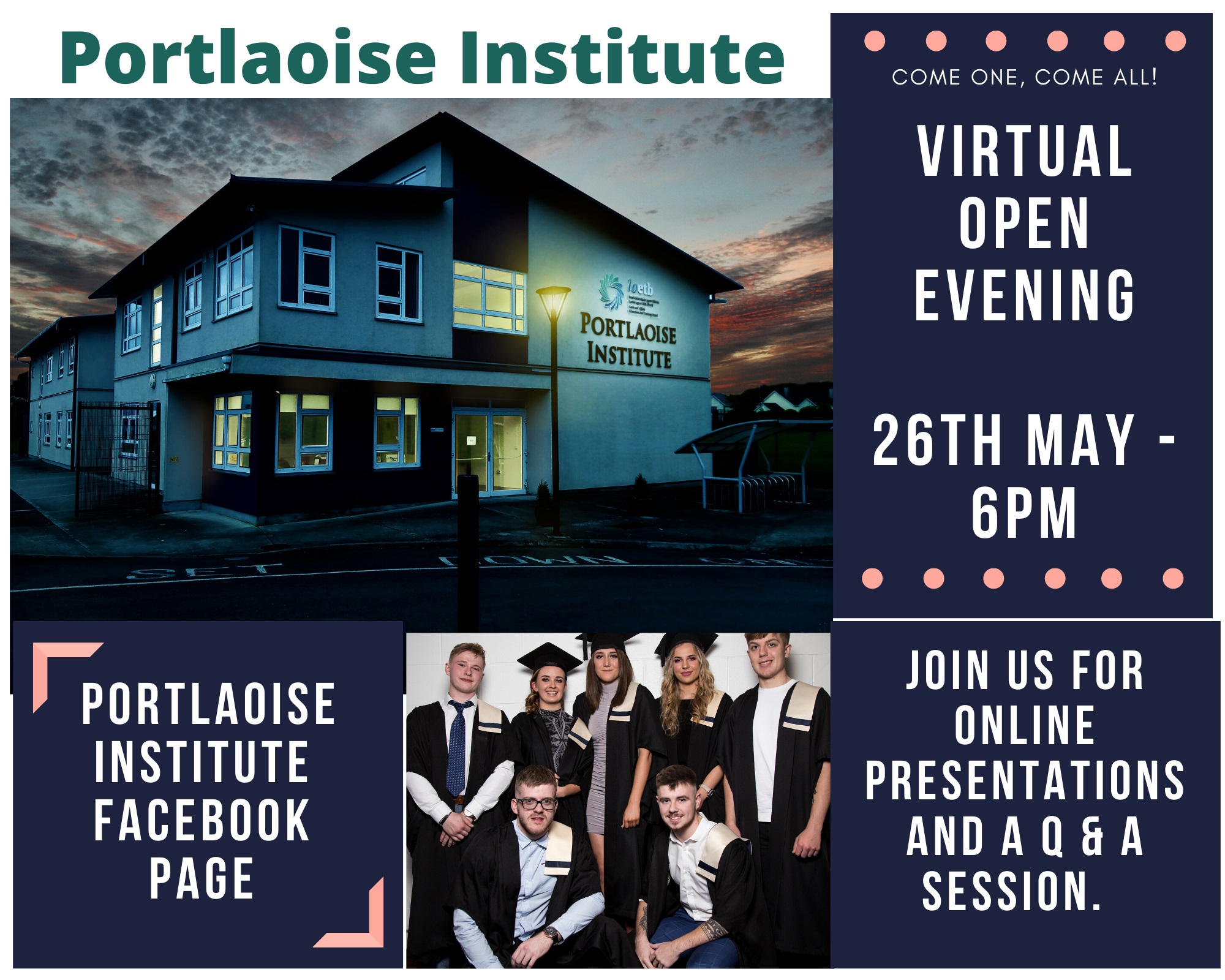 "I am delighted that, on Saturday 15th June, children and young people across Laois will have the opportunity to do just that."
Cruinniú na nÓg will be a mega packed day with a spectrum of activities to explore and engage with for children and young people from 3 – 18 years old.
Be inspired by Viking interactive theatre, crafts, and pop-up village; try out a musical instrument, including ukulele, uilleann pipes and piano; design & produce chocolate lollipops; attend the launch of a mural inspired by one of Ireland's most iconic films 'Into the West' and film screening; or rock out at a children's playground gig.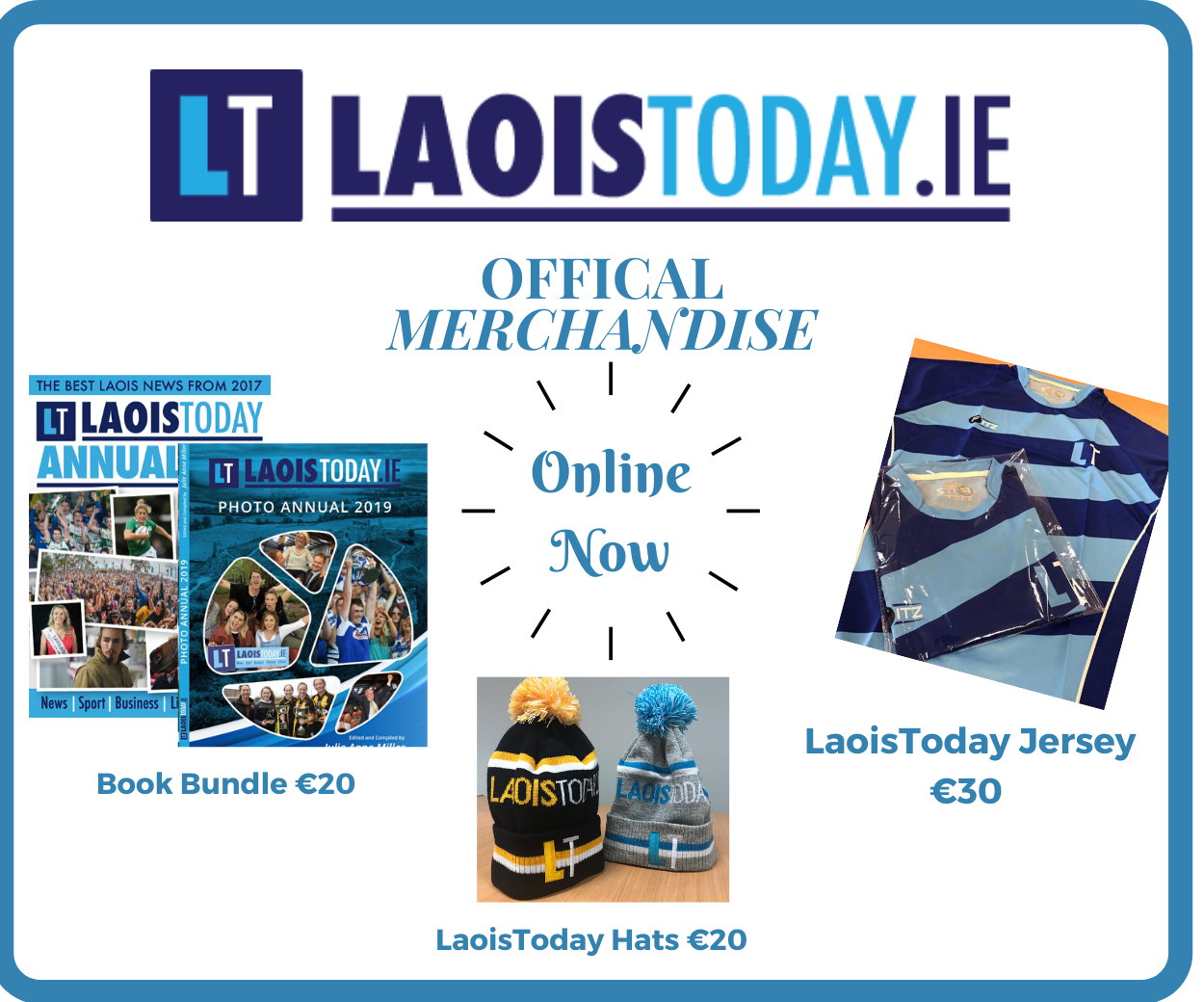 Have a go at screening printing; have fun learning circus skills; make lots of noise at a drumming workshop; and find out what an Instrument Petting Zoo is all about. Unleash your creativity with storytelling, arts & crafts, including, wood carving, slate etching, basket weaving, mask making, paper crafting, mosaic making; upcycling; digital apps photography; and so much more.
PROGRAMME OF EVENTS
ABBEYLEIX Abbeyleix Heritage House 12.00 – 16.00
A fun filled day of stimulating and imaginative activities including: designing and producing chocolate lollipops with local artisan chocolatier Coco Couture; Viking shield design and making workshop; mobile screening printing of fair-wear T-shirt or tote bag to take home in association with Angelina Foster; ornamental paper crafting using paper coils with artist, Pat Byrne; and live gig for young people in the playground with musician, Ray O'Sullivan including a workshop exploring various instruments from ukulele to guitar.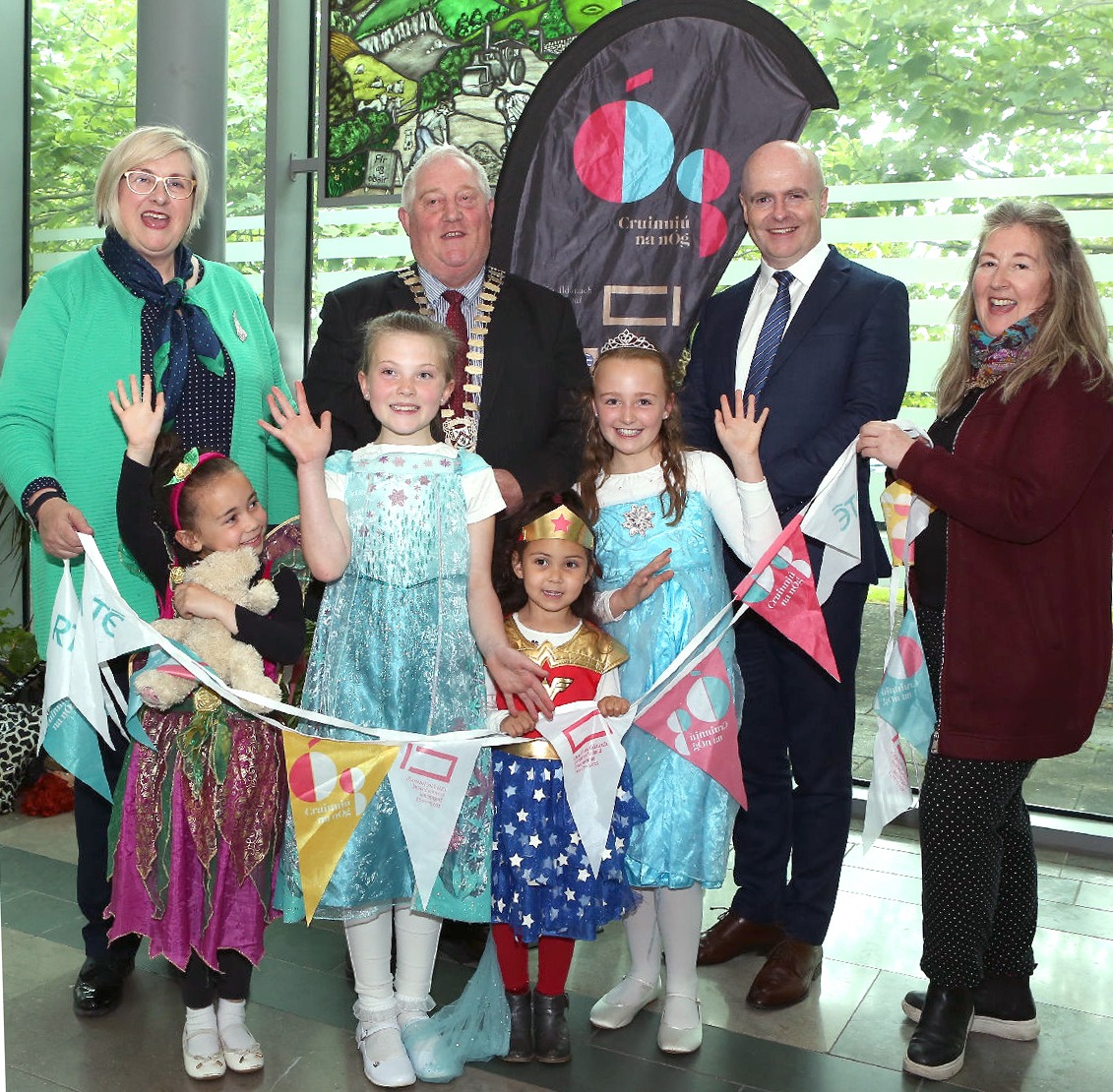 MOUNTRATH Mountrath Amenity Park 12.00 – 16.00
Mountrath Development Association in collaboration with Mountrath Youth Theatre bring you a jam packed programme of 'Creative Making'.
Explore, experience and get busy with a range of workshops including, wood carving, slate etching, basket weaving, mobile making, circus skills, drumming, ceramics, mask making and upcycling workshops.
Don't miss storytelling sessions, designing and producing chocolate lollipops with local artisan chocolatier Coco Couture, Madhatter's workshop/Messy Play Zone and a very special visit to the Instrument Petting Zoo.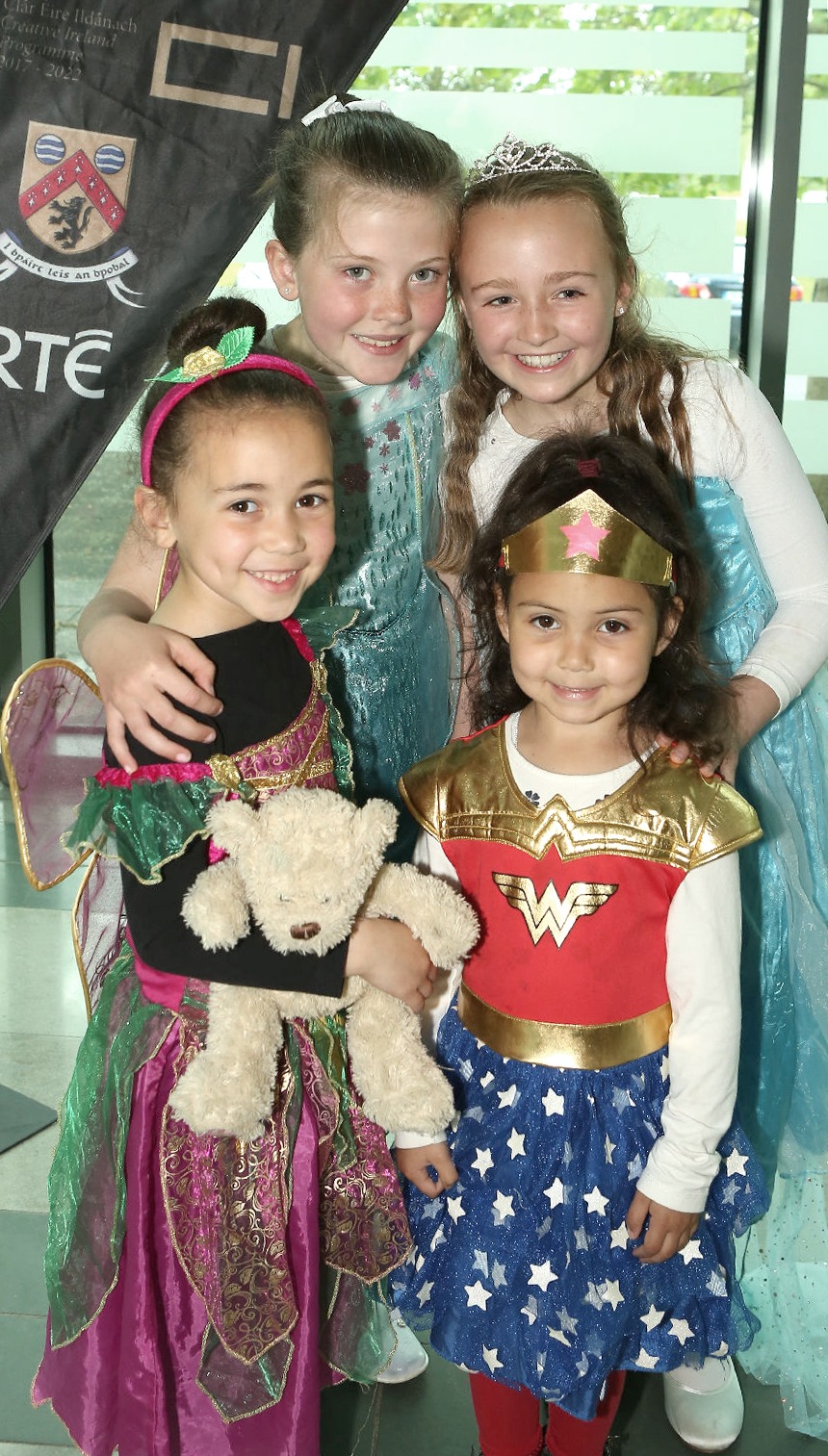 PORTARLINGTON 'Into the West': Mural unveiling and film screenings
The Old Cinema, Market Square 17.00 Church of Ireland Hall 15.00 & 17.30
Gather outside the Old Cinema, Market Square for the launch of a site-specific mural created by artist, ADW, paying homage to the iconic film 'Into the West' (1992) at 17.00 with a number of FREE screenings of this magical film taking place in the adjacent Church of Ireland Hall at 15.00 & 17.30.
A trip down memory lane for many local people who were 'extras' in the making of the film, holding a special place in the folklore and the hearts of the townspeople, as well as the opportunity to introduce this beloved and enchanting film to new and young audiences.
Artist, ADW will begin creating the mural inspired by the film on Tueesday June 4. The cinema scene in 'Into the West' was filmed in the Old Cinema as well as nearby Lea Castle also being used as a film location. ADW, a Dublin native, living in Portarlington and internationally known 3D artist & muralist is very excited to be part of Cruinniú na nÓg in Portarlington, having the opportunity to paint a landmark building in the town.
He hopes that the mural will inspire and add some colour to the area while also appreciating its local 'cinematic' history. Screening times 15.00 & 17.30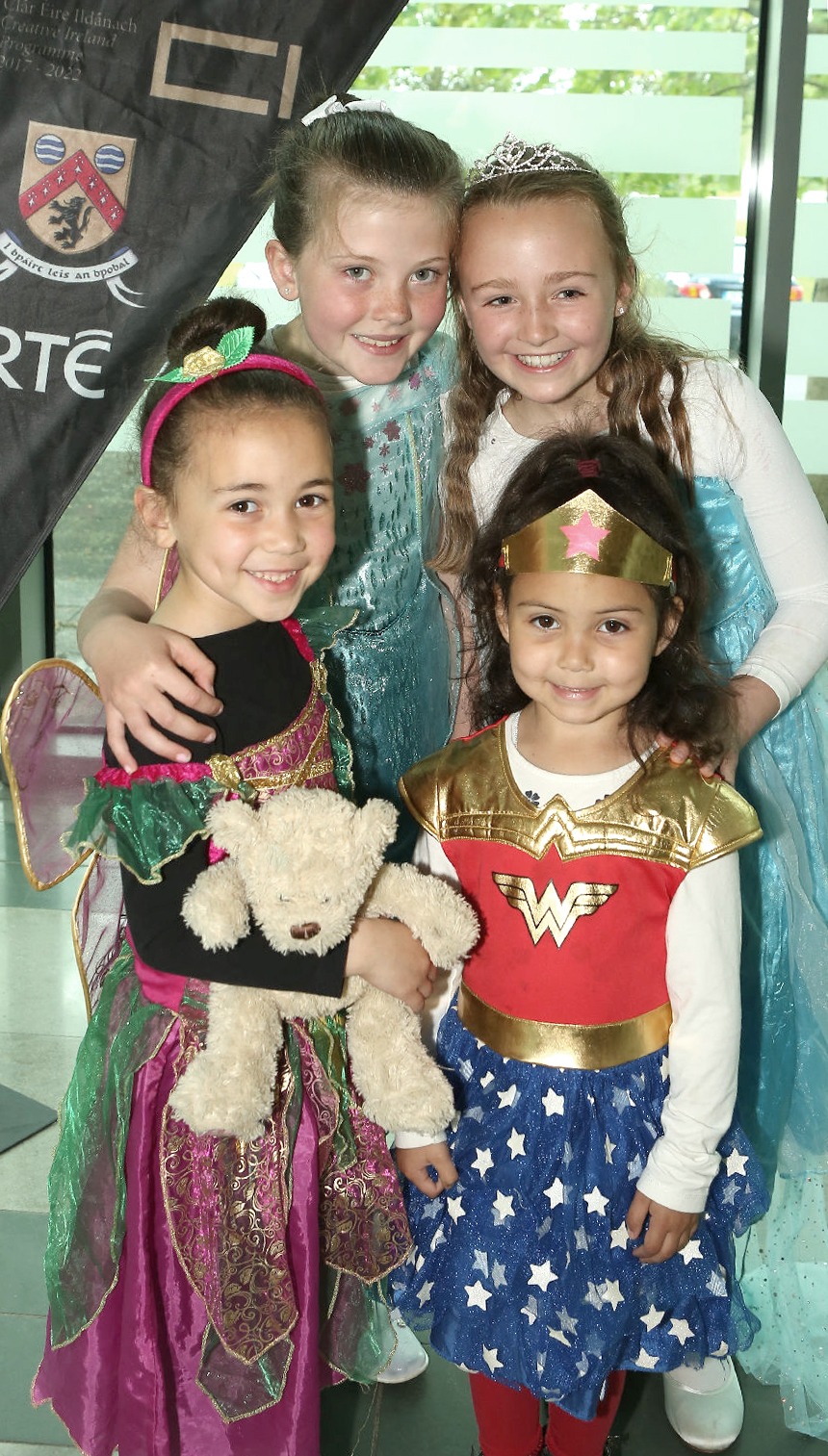 PORTLAOISE Dunamaise Arts Centre
11.00 – 13.00
Music Generation Laois and Laois School of Music invite children and young people to drop in and get musical with 'Try an Instrument' workshop in the Dunamaise Arts Centre. A wide range of instruments will be available, including ukulele, uilleann pipes, piano and guitar with tutors from Music Generation Laois and Laois School of Music on hand to give advice and mini tutorials.
VICARSTOWN Old School, Vicarstown
10.30 – 13.30
Laois Partnership in association with Vicarstown Youth Club and SVT Community Sports Hub are going all 'Viking' on June 15 to celebrate Cruinniú na nÓg with 'Vikings in the Village'.
Have a boisterously fun time with Vicarstown's Viking heritage inspired activities with Viking themed interactive theatre, arts and crafts, pop-up Viking Village with dress up & free play.
In addition, hair braiding, circus skills workshop and so much more.  No booking required for workshops, first come first served.
LAOIS LIBRARIES
Many libraries across Laois will be open on Sat June 15 with a chock-a-block programme of exciting and fun creative workshops and events, including arts and crafts, cup cake decorating, as well as intercultural storytelling, drama and music performances by children and young people.
Don't miss on a fun filled day of culture and creativity in libraries in Abbeyleix, Portarlington, Mountmellick, Durrow and Portlaoise.
Booking essential for some activities, contact your local Library HQ for details on 057 8594982.
SEE ALSO – Young Laois singer set to make debut music video in her home town this weekend