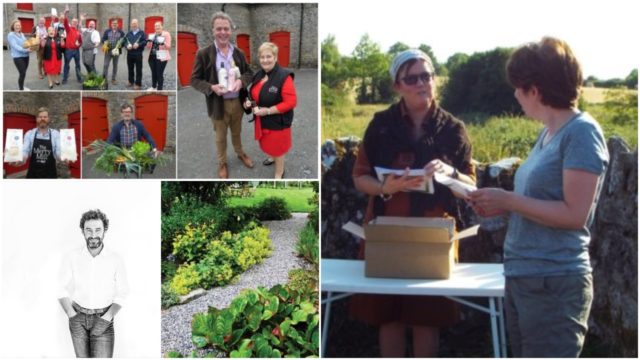 Brought to you by Laois Tourism 
There is another busy weekend in store for us all around Laois. 
Friday 21 is the longest day of the year and also the date of the first dawn to dusk celebration of Laois food.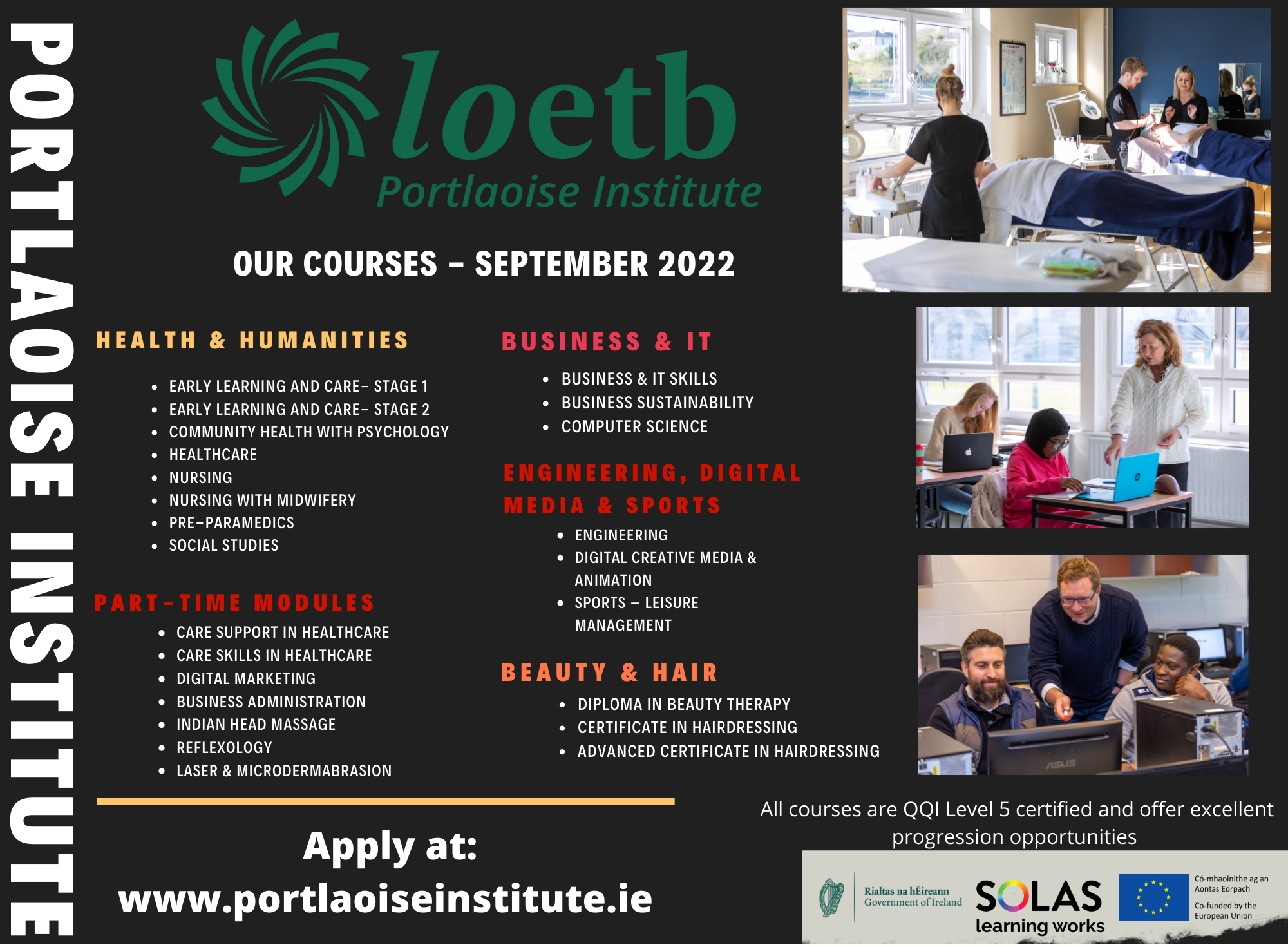 The newly formed food group are working with local restaurants to celebrate the high quality food that is produced locally.  
There are a number of events organised so delight your taste buds and put one of two of them in your diary.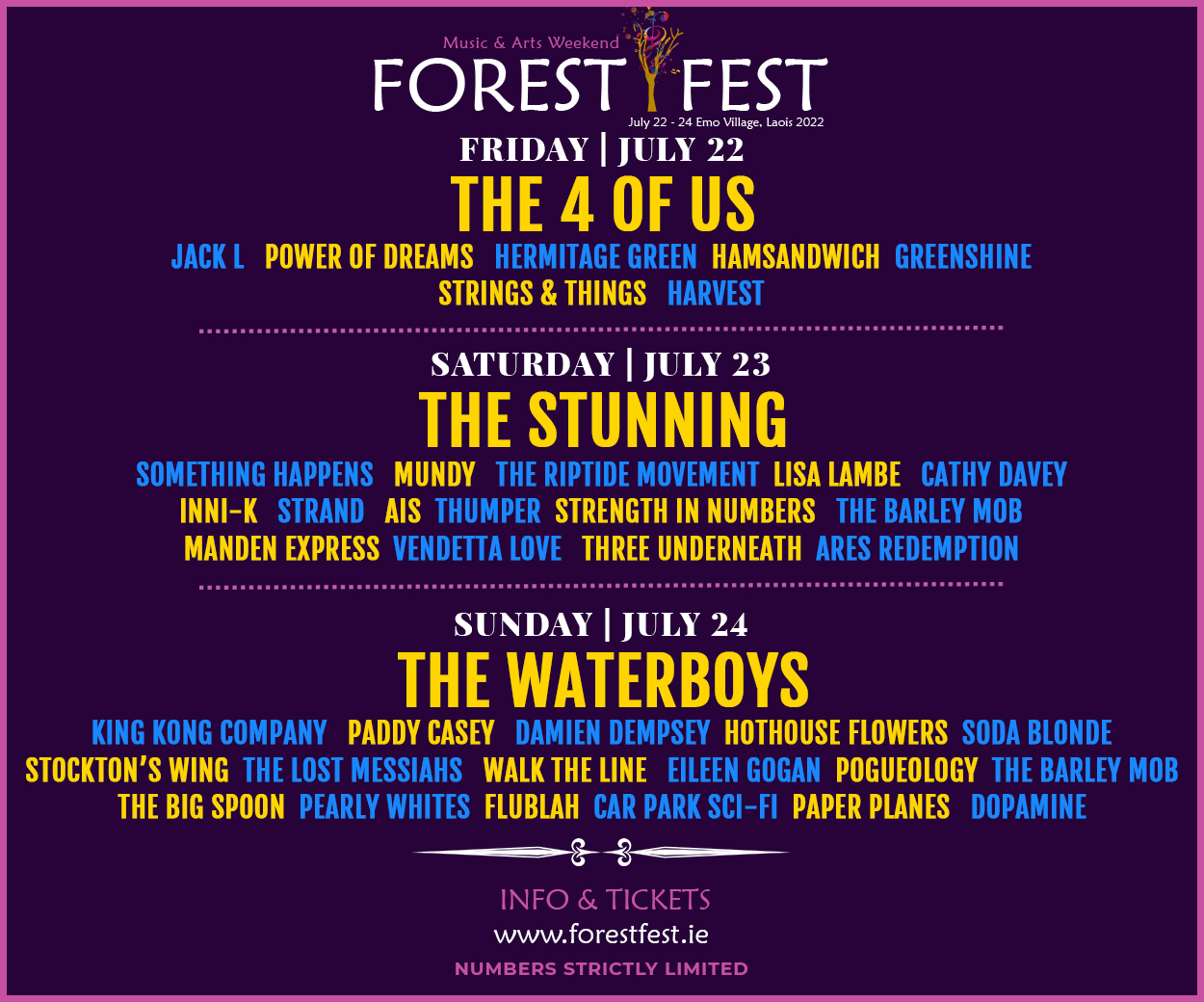 The annual Erkina Festival takes place this Saturday and it's always a guaranteed fun day. As usual there is lots of great live music, walks and outdoor events to keep us all happy.
THURSDAY 20 JUNE
Brothers of the Brush
Brothers of the Brush by Jimmy Murphy is a  play set just at the dawn of the "Celtic Tiger" in Dublin. This classic story of three house painters and their arrogant and shifty boss is as entertaining and thought provoking.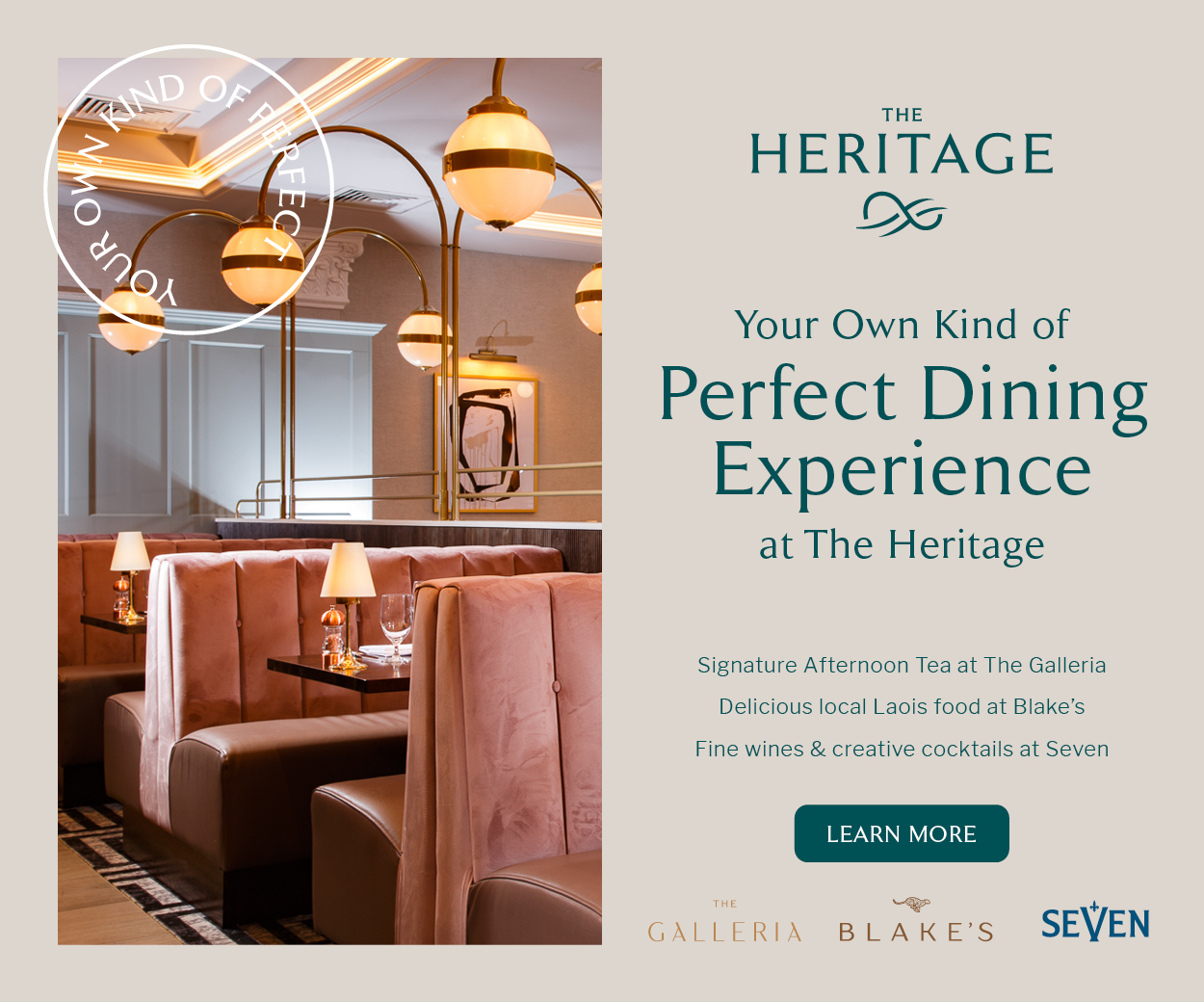 The show runs at 8pm in Dunamaise Arts Centre and tickets are €18/€16.
FRIDAY 21 JUNE
Portlaoise Summer Festival
Portlaoise Summer Festival continues in Peppers Lane this Friday and on June 28 and July 5 2019.  Local artisan food and craft producers have put this summer market together to showcase the great food and crafts in Laois.   
This will incorporate the Portlaoise Farmers market also so take note of the new location for the next four weeks.
Dawn To Dusk – a celebration of Laois Food and Drink
Enjoy a unique Dawn to Dusk experience on June 21st to savour some of the great tastes of Laois.  This day-long event sees food events across the county celebrating Laois producers.
Many of our restaurants will have a Laois food showcased on their menu for the day.  Some of the events are:
4.45:  Gather at the Rock of Dunamaise for dawn with stunning views over Laois. We'll enjoy a breakfast of The Merry Mill Porridge and G's Gourmet Jam; during the day experience the tastes of Laois on plates throughout the county.
All day: The Pantry, Portlaoise have some amazing cakes made with DV8 liquor that would go down a treat or a hot special of Stradbally piedmonts beef bourgeon.
All day: Manor Hotel Abbeyleix have a complimentary scone with cream and jam with a cup of tea.
Lunch or Dinner:  The Maldron, Portlaoise have a complementary bottle of 12 Acres beer with hot lunch or dinner.
6pm: End the day at the wonderful Long Table Banquet in Ballykilcavan Farm and Brewery where you get to meet the makers and eat and drink Laois produce.
Evening: Stay in the Heritage Killenard and have a local drink on arrival with dinner for a very special rate.
Michael English
Its big band night at the Castle Arms hotel this Friday when Michael English takes the stage.  The show begins at 9.30pm. For more information see here. 
Galway Street Club
Kavanagh's Bar & Venue host Galway Street Club this great group have a wide range from Ska, Blues, Folk, Rock, Trad and Gypsy, there is truly something for everyone. Tickets are €15.00 and the gig begins at 9.30pm.
SATURDAY 22 JUNE
Speak Out Drama Annual Showcase
Comedy sketches, dancing and singing presented by students from the drama branches in Portlaoise and Mucklagh along with hip-hop branches from Mountrath, Portlaoise and Kilcormac. Tickets are €12/€8 and it begins at 12pm.
Erkina River Festival
The annual Erkina River Festival runs all day Saturday from 1pm at Woodenbridge.  This fun packed family fun day has something for everyone.
Times of events:
1pm Bike Week 10km cycle.
2.30pm Canoe Polo/Raft Building/ Aqua Slide Tight Rope Walking.
2.30pm IFI Demo
2.30pm Laois Hunt Show
3-5pm Long Puck
3.30pm Sheep Dog Trail
4.30pm Sheep Shearing
5pm Field Dog Trail
6pm Heritage Walk – followed by BBQ and raffle
9.30pm Woodenbridge Got Talent, followed by music with Johnny Keegan.
Seattle Grunge Experience
It's a grunge fest at Kavanagh's Bar & Venue featuring the music of Nirvana, Alice In Chains, Pearl Jam & much more.  Tickets cost €9.50 and the gig begins at 9.30pm.
Table Quiz – Ballinakill
Come along to Drury's Bar for a fundraising table quiz. Have a great night and test your general knowledge. All funds raised go toward Ballinakill outdoor swimming pool. A table of 4 cost €40 and it begins at 9pm.
SUNDAY 23 JUNE
Slieve Bloom Guided Walk
The Slieve Bloom Walking Club's next guided walk is the Wild Flower Walk.  This walk is a Grade B 10km walk and takes 3-4 hours so a good level of fitness is required.
Meeting point is Cadamstown Car Park at 11am.  €5 per walk or €20 annual membership (€30 for family). 
Ballyfin Vintage & Veteran Club annual Road Run
The annual Road Run with Ballyfin Vintage and Veteran Club takes place on Sunday. The meeting point is Ballyfin Community Centre at 2pm. For more information contact Pat O'Connor on 087 7824481.
The Count – The Music of John McCormack with Celtic Tenor Matthew Gilsenan
Spend an hour reminiscing about one of the great Irish lyric tenors, who charmed and thrilled audiences the world over in the early years of the 20th century.
Taking place in the stunning entrance hall in Emo Court the music will be all the more special. Tickets are €15/€50 (family of four) and it runs from 7:30pm-9:30pm.  
Clonohill Garden Open Day
The spectacular gardens at Clonohill House, Coolrain will be openon Sunday, June 23# from 2-6pm in aid of Laois Hospice Foundation and the new Camross Village Park.
The gardens, surrounding Clonohill House are part of the Laois Garden Trail and have featured on RTE and in The Guide to Gardens of Ireland.
Adjacent to Laois Angling Centre and close to the Sliabh Bloom Mountains, the gardens are the splendid creation of Floral Artist , Enda Thompson Phelan and feature many interesting and unusual plants surrounding Clonohill House.
Enjoy the beauty of nature in this tranquil setting or take a stroll by the lakes to see the trout leaping for flies.  The Garden is open from 2-6p. Entrance is €10 all in aid of Laois Hospice and New Camross Village Park. 
Abbeyleix Manor – Wedding Showcase
Abbeyleix Manor Hotel hosts their wedding showcase this Sunday. See the renovated Stone Arch Ballroom view the wedding facilities & meet with dedicated wedding co-ordinators. Canapes and refreshments will also be served.
SEE ALSO – Dectector dog Sam sniffs out €97,000 worth of illegal drugs in Portlaoise