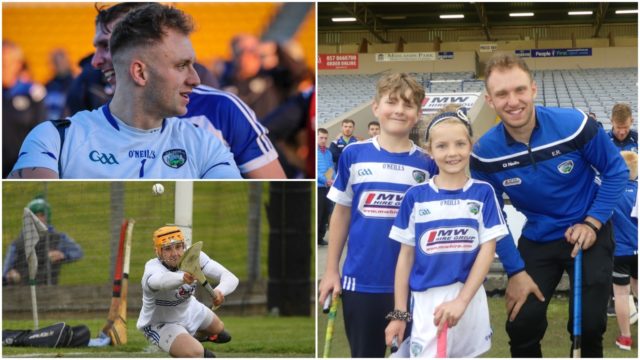 Brought to you in association with Paddy O's Cereals
It's a feat almost unheard of.
Laois goalkeeper Enda Rowland has scored 50 points in 50 appearances for the county.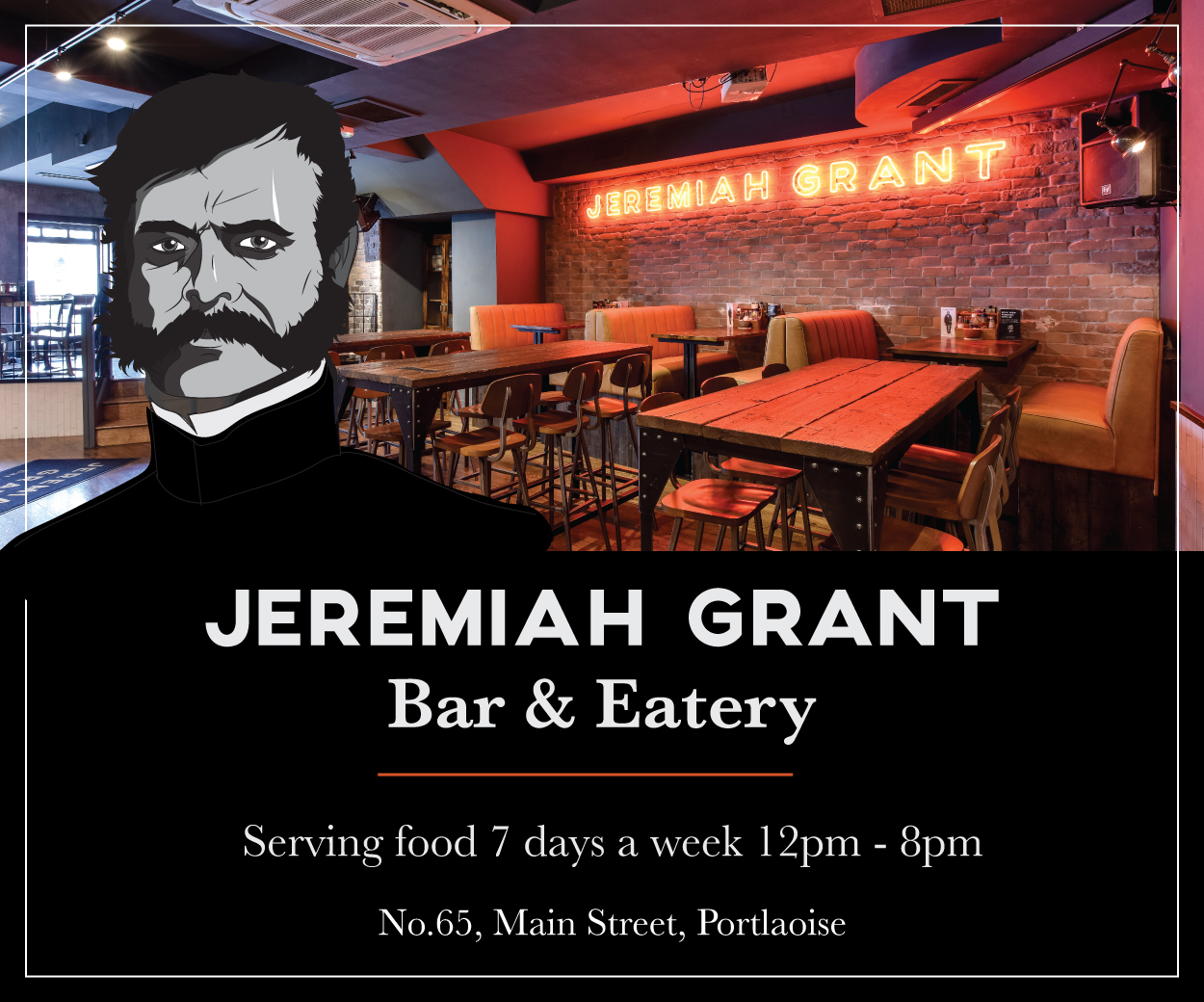 Rowland stands over many of the long-range frees for Laois, and hit the 50 point mark when Laois snatched a draw against Westmeath in the last group game of the Joe McDonagh Cup.
Rowland admits that's it's 'a cool' record to hold.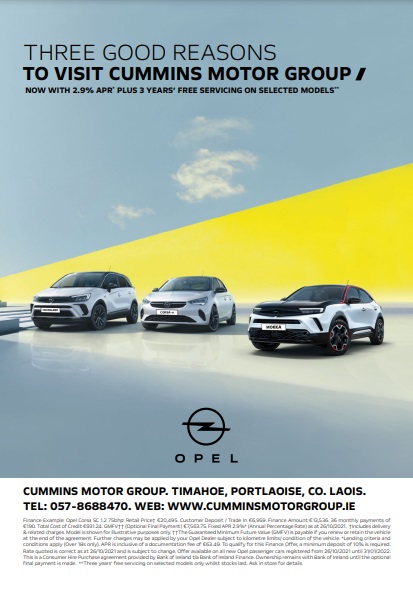 He said: "I didn't think I had that many games now. It's a cool stat to have at my age anyway. Yeah it's mad the way it was 50 and 50 – it's weird, it's not something you get often."
However he speaks modestly he referring to his own free-taking skills.
"Anyone can do it. Anyone can stand over the ball on any given day, it's just part and parcel of the game," said Rowland.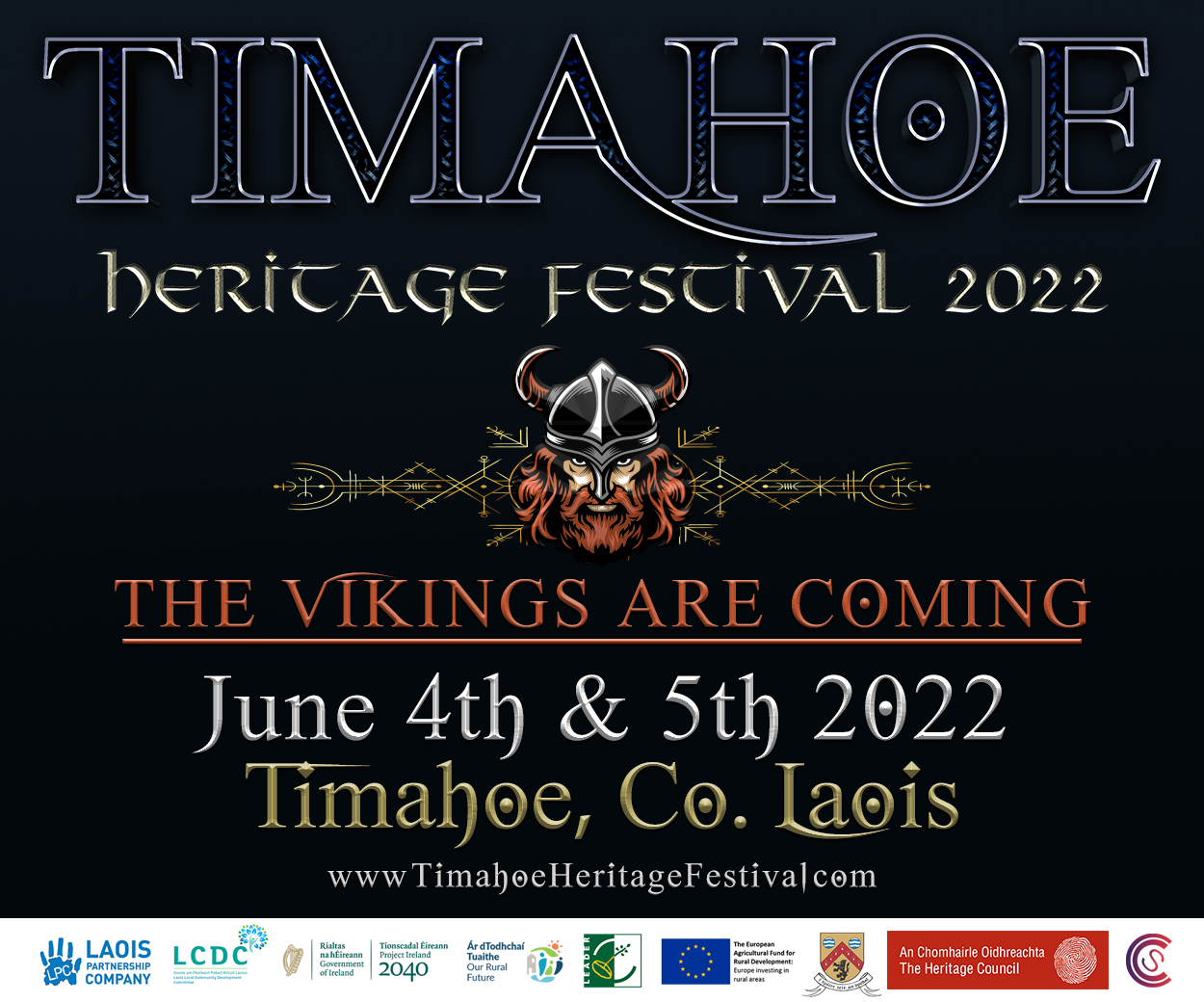 Another feat the Abbeyleix guardian of the goals has under his belt is lining out in the position in Croke Park, when the Laois minor hurlers reached the Leinster Final in 2013.
He spoke about how it felt to play in the national stadium, and how it feels now: "It's a big occasion, a big stadium but when you're there on the day you don't really let the occasion get to you.
"It's a pitch, if you focus on the game, your patch, your man – it shouldn't get to you. The trick is not letting the big occasion get to you I suppose.
"If you're in full forward you might not win a ball, if you're in full back, you might not win a ball. You have those days and it's just about being prepared for it mentally.
"You just try to stay calm and focused on the next ball because if you're caught making a save and then letting a bad goal in, you're not focused on the next ball."
When Rowland first entered the Laois senior squad in 2015, he had another man already cemented in the goalkeeping position at both the same club and county level – Eoin Reilly.
Rowland says it was the competition with clubmate and friend Reilly which drove him on as a player.
"There was two years there were there was very good battling, I think that's what brought me on as a goalkeeper as well because you're only as good as your competition.
"Me and Reilly had right battles – he was in, I was in – so it's great to have that competition."
Even since Rowland put on the Laois jersey at senior level, hurling has seen some extensive changes in tactics in the years, something which Rowland made reference to.
"You more of a kind of quarter-back in the goals, looking to start the attack.
"The way it's looked at now is, if Laois are pucking out the ball, Laois have the ball and they want to keep possession. Whether that's a short or long puckout, you have to make the decision on what's the best option to do. Try to retain possession more so than just letting it down the field," he said.
Another aspect of modernity Rowland referenced was what he states as the prevailing work done within the Laois camp this year, particularly by coach and former Dublin player Niall Corcoran.
The IT Carlow student says that the players 'buy into' what the management are trying to do.
"I've really enjoyed it. I think they're very modern, they're very out there, they let you hurl off the cuff. They have their system and you play to their system but I find the coaching very good as well.
"Niall Corcoran there is doing a lot of coaching and he's very down-to-earth and easy-going. A good coach, he's very technical and tactical.
He's played at a high level with Dublin and he knows what it takes so I think lads respond to that as well, along with Eddie [Brennan], Tommy [Fitzgerald] and Fran [Hogan].
"They're all very decorated players. Whether it's Tommy being a serious servant to Laois, Eddie winning All-Irelands, I think lads buy into that and they listen to that," said Rowland.
Rowland's furor for the final is palpable. He describes his ambition of wanting to get back to the level of playing the Kilkennys, Dublins and Wexford in O'Moore Park.
"They're the teams you want to be playing. You want to be playing your Kilkennys, your Galways, your Dublins, your Wexfords.
"Imagine 15,000, 20,000, out there in O'Moore Park? Those are the days you want to hurl.
"That should be every hurler's dream, to hurl for your county at the highest level. If we can win the Joe McDonagh, that will be us playing at the highest level we possibly can.
"It's just small margins which so close we were to maybe being relegated last year, compared to getting to the final this year.
"That's what we set out to do at the start of this year so we're where we want to be, one step away from where we want to be. All gung-ho for 30 June," says the Laois number one.
Laois face Westmeath in the Joe McDonagh final on Sunday June 30 in Croke Park at 1.45pm.
SEE ALSO – Laois hurler who won a Leinster football title in Croke Park hoping to emulate success this weekend