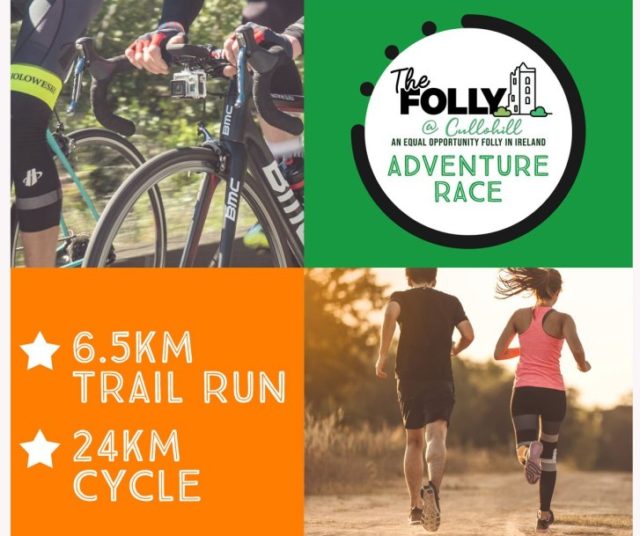 There really is something for everyone at the Folly Festival in Cullohill and the adventure race comprising a 6.5km run and a 24km cycle is definitely worth doing if you're that way inclined.
The adventure race gets underway at 10.30am on Saturday, July 20, with registration from 9.30am.
A trail run, leaving from the Castle and taking in some incredible views before the cycle takes in some of the quiet countryside around Durrow, Gathabawn and Lisdowney before finishing back in Cullohill.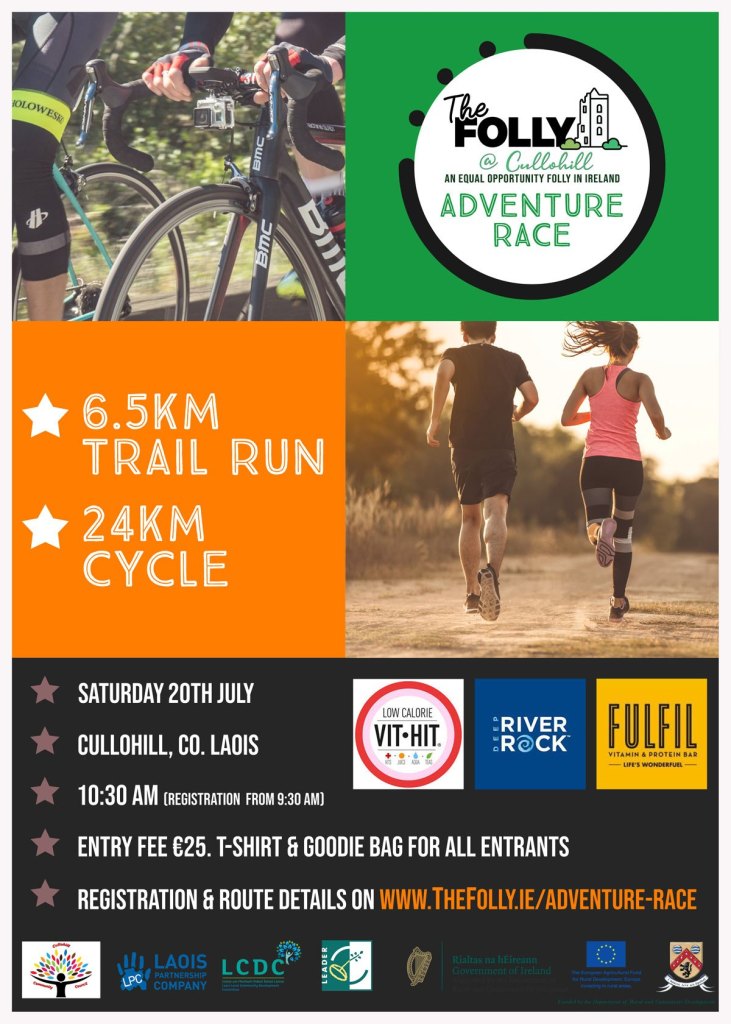 6.5km trail run
This run leaves the castle and follows the road for about 1.2 km , at this point you turn onto grassy/forest trail.
Surface is uneven and there will be a sharp short incline. Be prepared for beautiful views as you catch your breath.When you reach the top of the forest there will be an uneven forest road back to the road.
Here you will continue on until you reach a style.From here it's all down hill. Short period back on grassy field and then down the forest steps back into the road and back to the transition zone for your bike.
24km Cycle
The bike route follows back around the castle and on towards durrow direction via minor roads.
You will be directed to Lisdowney, Gathabawn and back to Cullohill for a total 24km. Open roads so rules of the road apply. Total elevation gain 384m. Lovely down hill finish back to transition zone. The final 200m is a run back to the finish line.
Please Note:
All entrants to The Folly Adventure Race, will be required to sign this 
Waiver
.
You can Register Here for this year's Adventure Race at the Folly Festival.
SEE ALSO – Folly Festival in Cullohill is back as they team up with Electric Picnic organisers once again
SEE ALSO – Glamping spaces now available at this year's Folly Festival
SEE ALSO – Your full guide to the acts playing at this year's Folly Festival