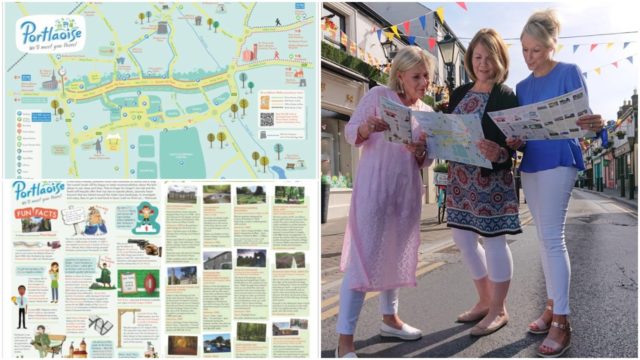 If you want to know where you're going, it's always best to have a plan. A road map.
Well that's precisely what the Downtown Traders Association in Portlaoise have now done in collaboration with Laois County Council and other affiliated organisations on the Town Team.
They have produced a brand new map of Portlaoise and all involved can take a collective bow as they have done a tremendous job.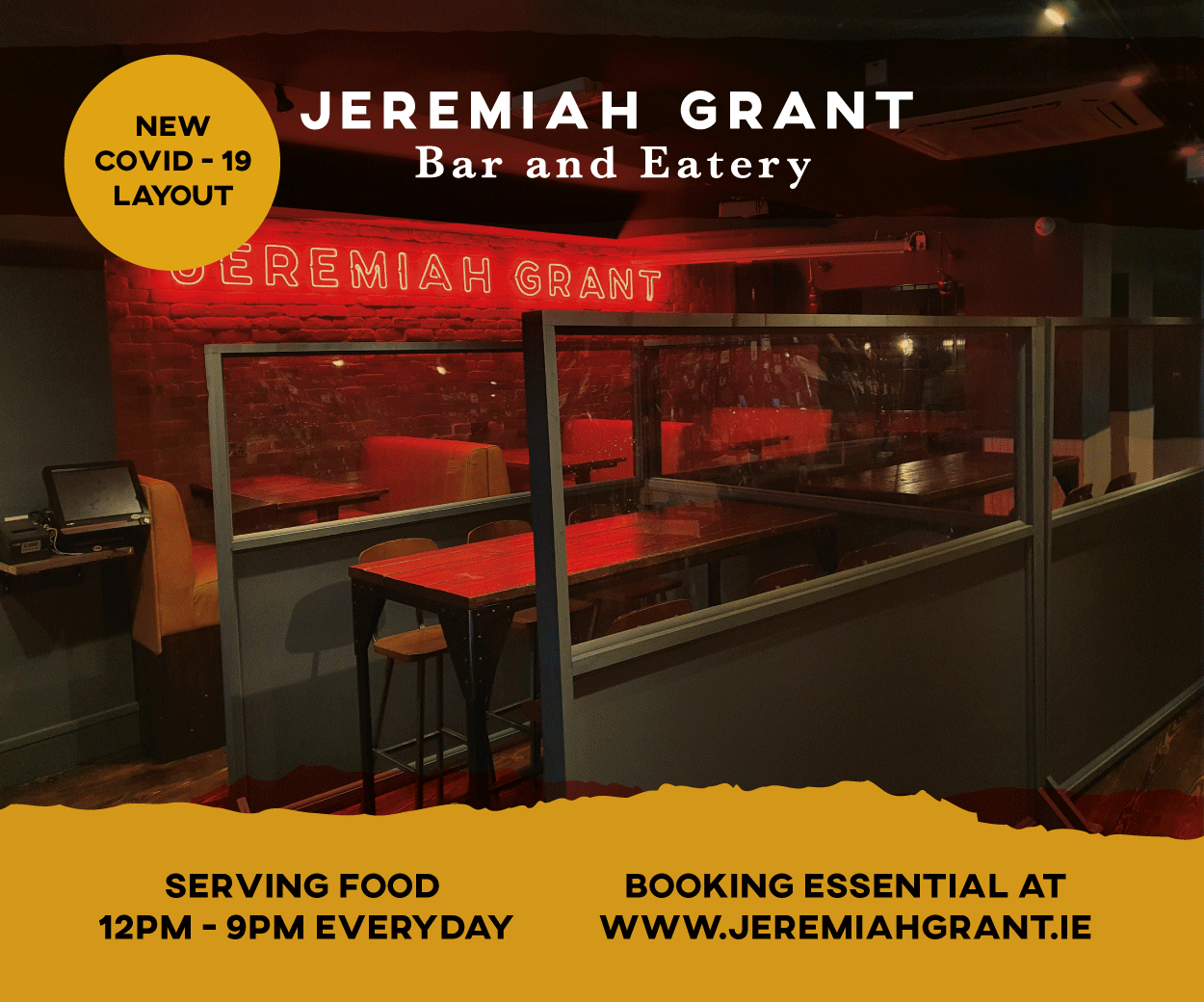 The map concept, superbly designed and executed by Laois' own Penhouse is naturally enough ideal for giving or getting directions, but it does so much more than that.
The map is a bubbly and engaging production and delivered in a catchy animated style. Yes, all the roads and routes are clearly denoted but in a cheery fun way, accompanied by a user-friendly legend. Places of interest, parking and playgrounds around the town are all clearly marked out.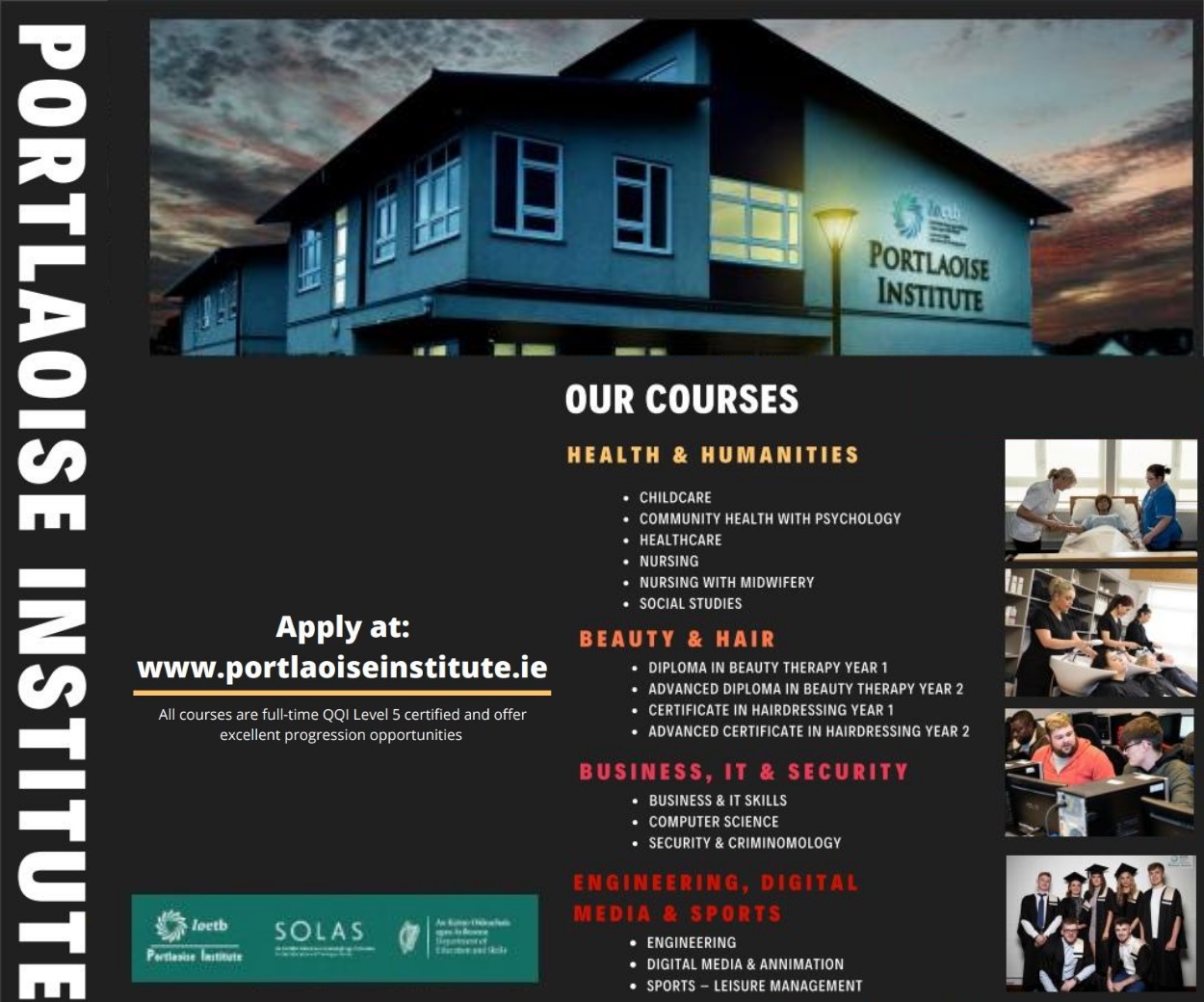 On the reverse side the map is supplemented by a series of illustrated fun-facts, historical and heritage items of interest and a nod to some of the Town's most famous sons.
There is also a guide-at-a-glance style Places of Interest Tourist Attraction section which can be easily taken in within a short drive of the county town.
The map is finished and printed to the highest quality production standards making it durable and useable in a most practical sense. It also denotes the various parking options around the town with a helpful reminder for locals and visitors alike that the first 45 minutes are free every day on all parking metre areas.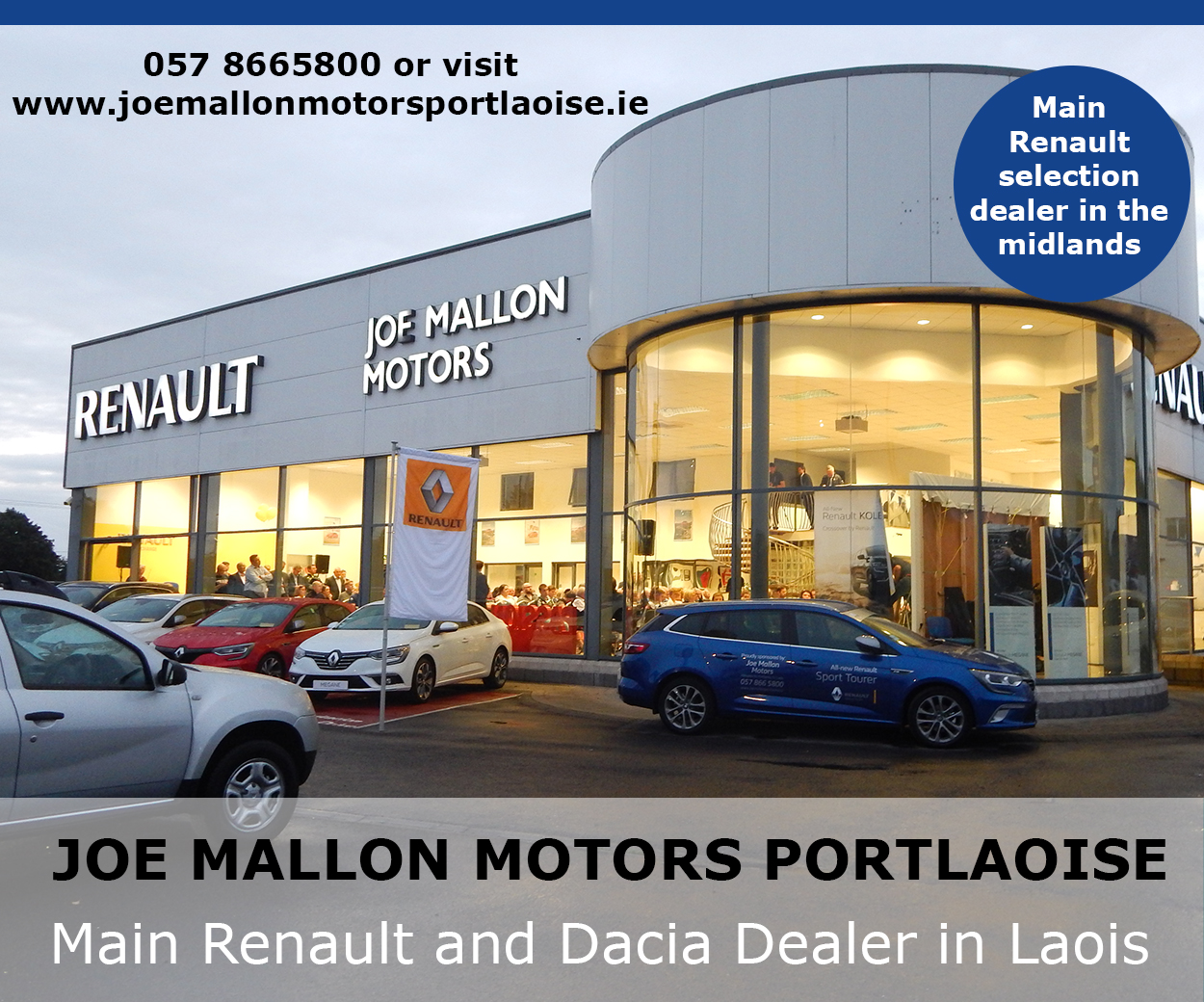 For those who prefer 'Shanks Mare' to the motorcar the pedestrian routes and parks are all marked out and in an innovative inclusion there is a QR code which you can scan to download the maps for the Slí na Sláinte routes in Portlaoise. (You will need the QR App downloaded to your phone to use this feature).
Alison Browne is pleased with how the initiative to devise and provide a proper up-to-date map of the Town has materialised but also sees it as a work-in-progress and one of many such ventures.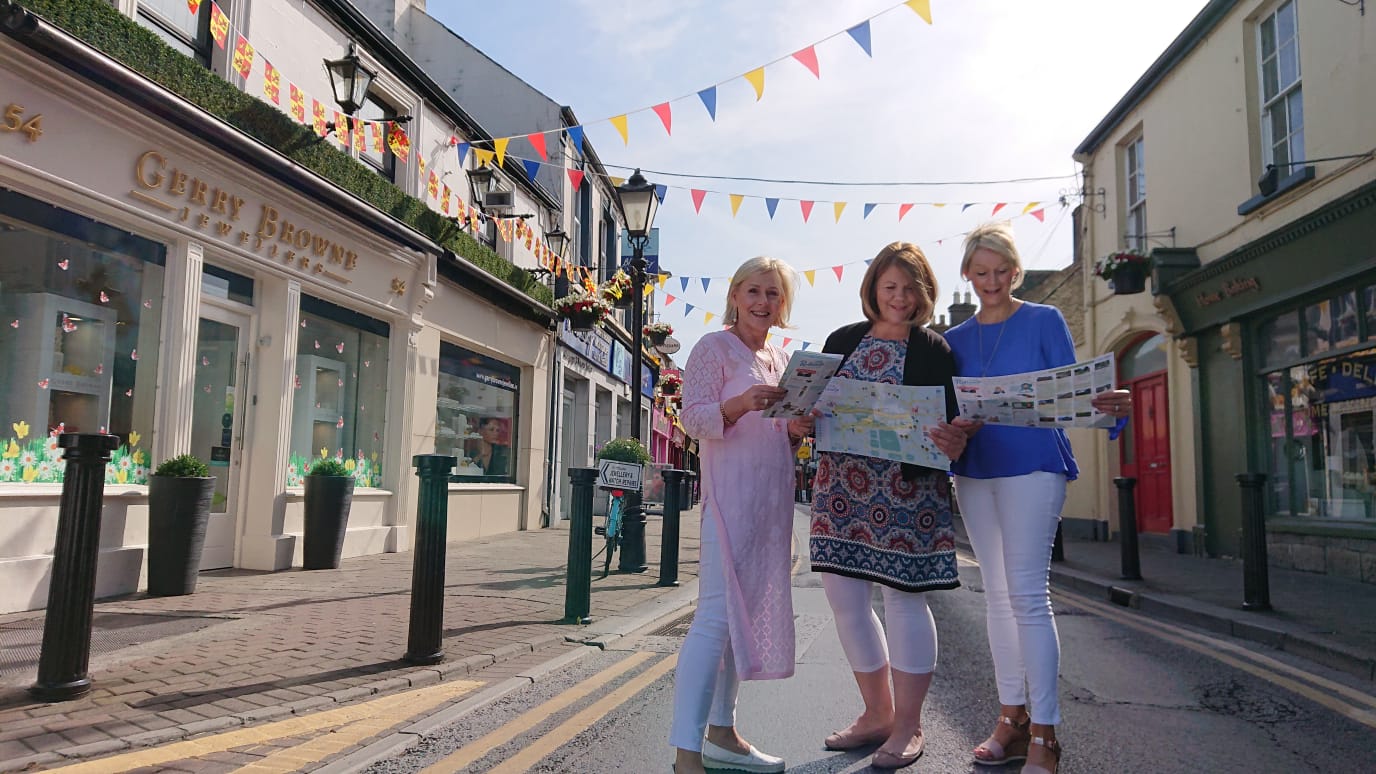 "It really has been a successful collaboration between the Downtown Traders, the Town Team participants and the local authority which is working very well.
"We have been identifying projects which from our perspective are relevant to retailers, their customers and for marketing the Town and then we embark on the delivery of these ideas as appropriate," explains Alison.
She sees their efforts as complimenting and dovetailing in to the great work that others do, such as the Tidy Towns, who are also part of the Town Team.
Alison also points out that the map was demand led in response to the most often asked question posed to locals, shopkeepers and other businesses, 'How do I get to…?'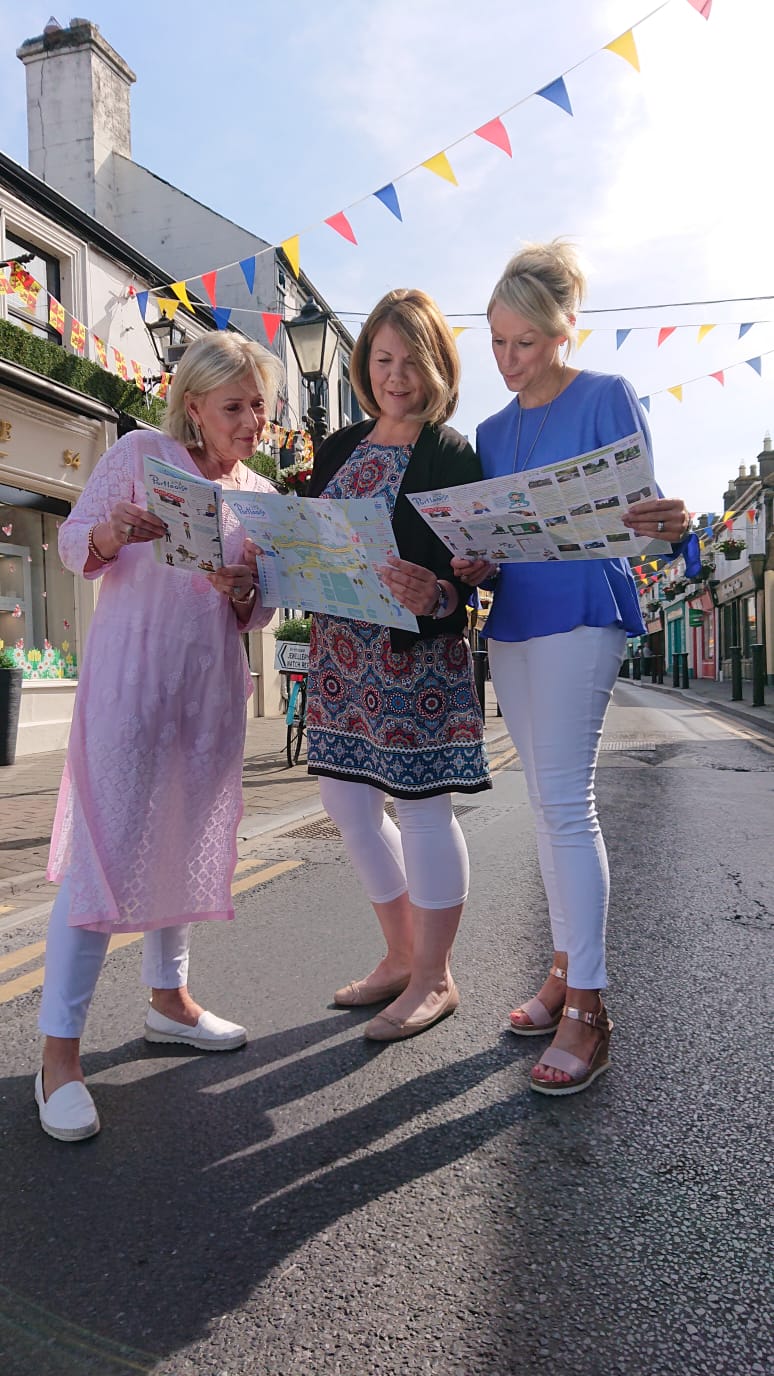 The map is clean, clear and contemporary, with no commercial adverts and instead dwells on how much the Town and its hinterland has to offer visitors.
The introductory first edition of the map is now available from the Tourist Office, which is open daily from 10am-5pm and is already proving most useful for giving directions at places like the train station where it available at the ticket desk.
It is hoped that it will also be taken up and put to good use by local hotels, guest houses, restaurants and so on.
Down the road, the plan is that a large 'You-Are-Here' version of the map will be on display at key public spaces, while the printed version will be available to outlets for €10 for a book of 50 maps, which works out at just 50c a copy.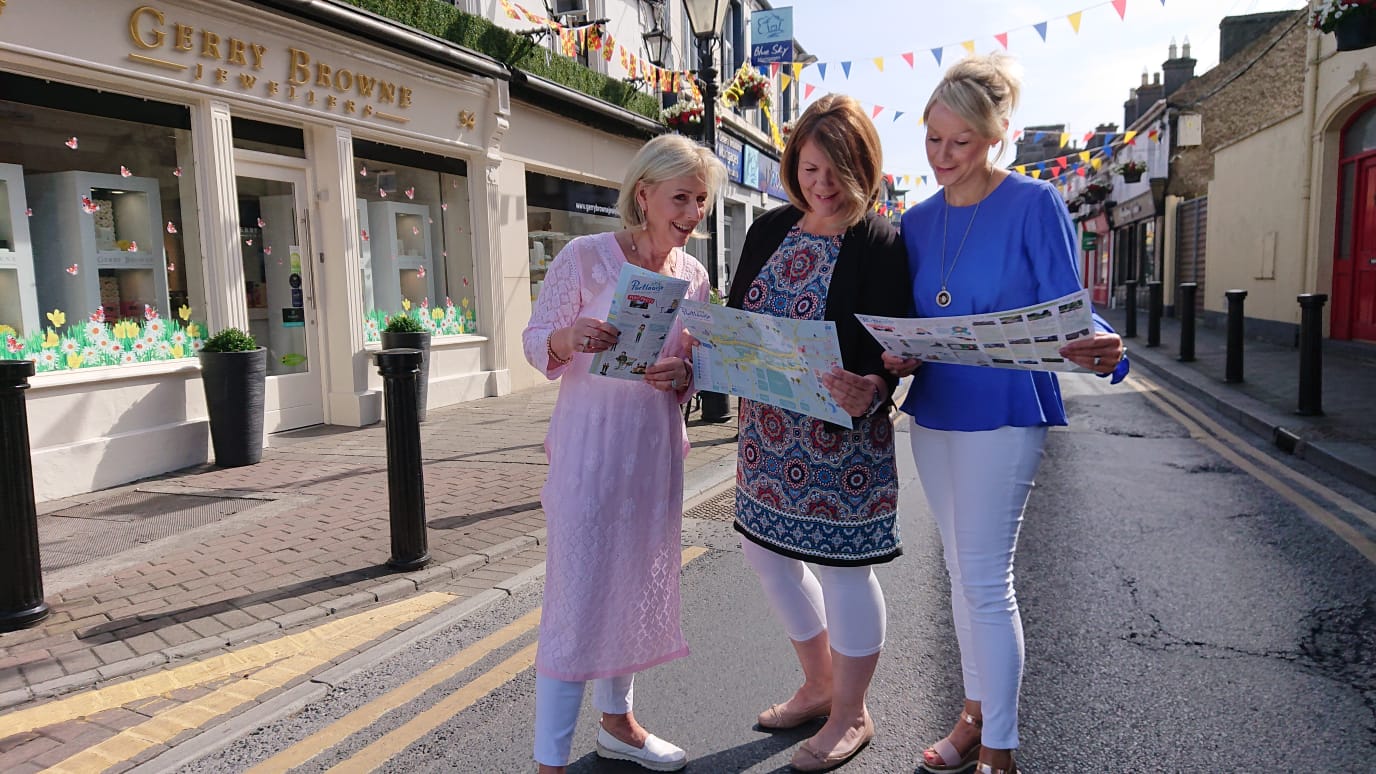 This is a point taken up by Ladonna Mc Carton who has been so active on so many fronts in promoting the best of what Portlaoise and Laois has to offer.
"If you have half an hour or half a day this map serves to remind locals and advise visitors of what Portlaoise has to offer and there are so many things to do and enjoy.
"The historic town Fort is only starting to come into public awareness, while many people don't realise that the first 45 minutes of their parking is entirely free."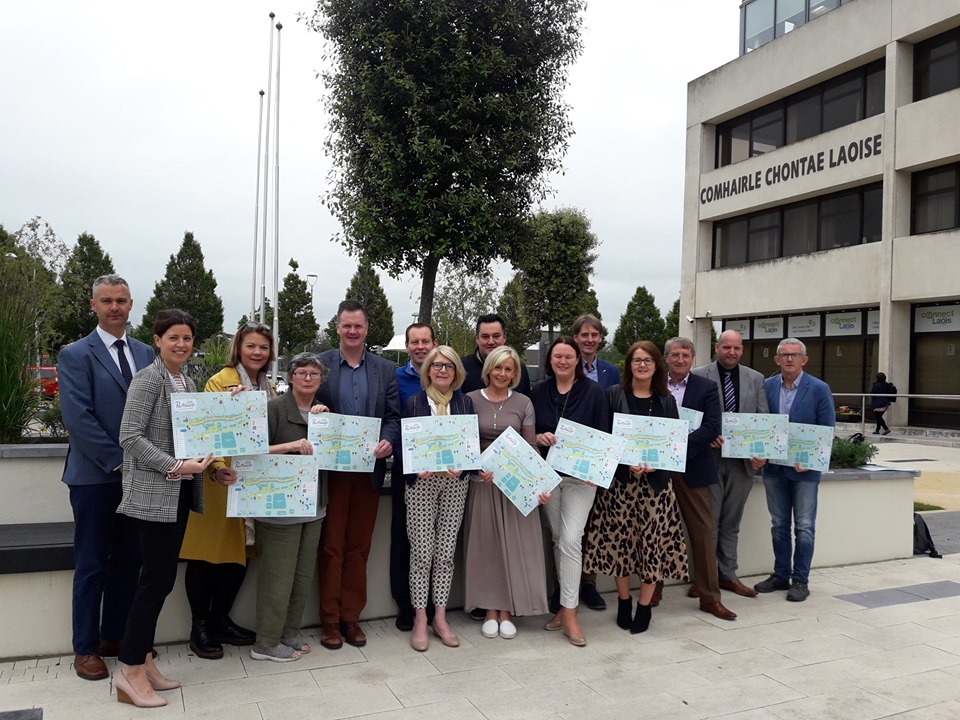 Both Alison and Ladonna indicate that the plan is to have the town's parking metres updated to properly signify these details and that it's an incentive that's working very well as a recent survey indicated that the Lyster Square car park has an 87% usage and its spaces see a rotation of 12 vehicles each day.
Proper Public Convenience
For the Downtown Traders the town map is only the latest in a series of projects they see enhancing the quality of life and appeal of the town. Next up and top of their to-do list is a new loo, a proper public convenience which they say is badly needed.
For Laois County Council this is not just a feel-good undertaking but it's yielding real dividends. It's certainly a far cry from when the local traders and the local authority sat at opposite sides of the table at loggerheads. The Town Team collaboration is proving a big win-win all round.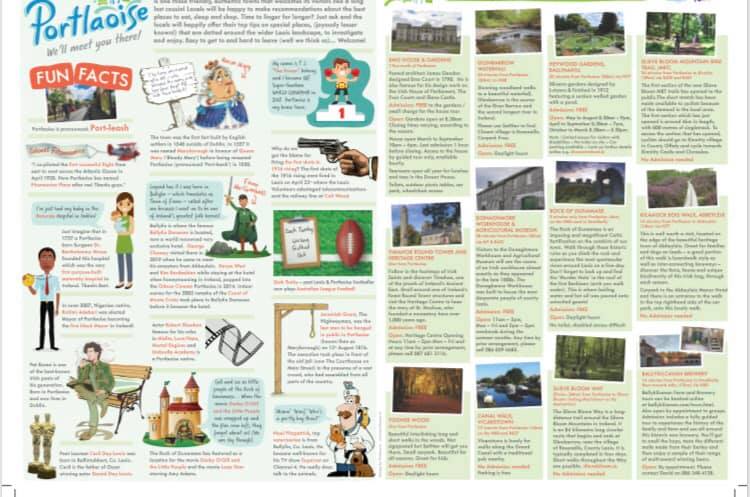 This is confirmed by Linda Meredith of the Council's Business Support Unit which works closely with the Town Team initiative.
"The Portlaoise Town Team is working tremendously well.
Together we identify goals and objectives and then work in sub-groups to address those priorities. These are all positive undertakings and marks a good relationship between the Council and the commercial sector and the community in general by working closely together."
One other success recent success story to emerge from these type of Town Team collaborations is the rebranding, promotion and relocation of the weekly Friday market in Portlaoise.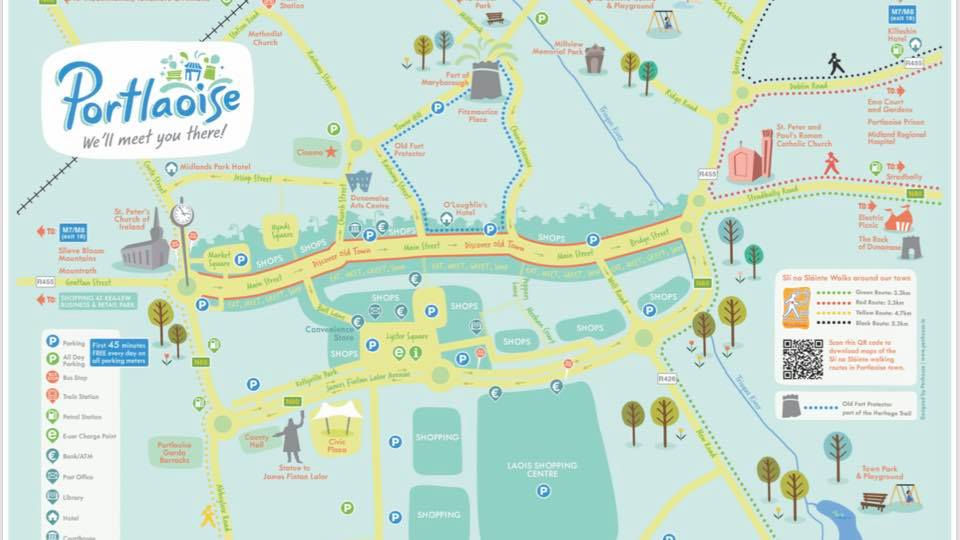 It has now been agreed to expand the market at Pepper's Lane and to extend its location there until September 20, each Friday from 8.30am to 3pm.
The Downtown Traders and the Town Team say they see the new map as something that will evolve and improve all the time, so feedback and suggestions are always welcome, but for now it's a map which puts Portlaoise streets ahead.
SEE ALSO – WATCH: Laois singer's debut music video released