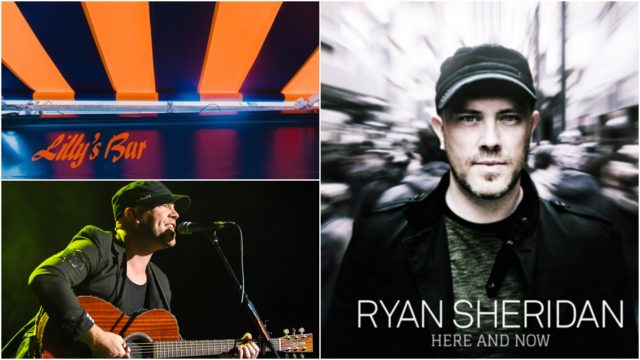 If you're planning to stay in this Bank Holiday Sunday you should drastically reconsider those plans as Ryan Sheridan gets set to play downstairs at Lilly's Bar from 10pm.
Free entry at the door means there is no excuse not to get out and see this charismatic performer wow the crowds, it is expected to be a full house in Lilly's Bar on Sunday night and doors will be closed once the event is full.
Sheridan, a multi instrumentalist, came from the busking streets to a centre stage headline act in less than a year.
The 'Jigsaw' and 'Home' singer went straight to number 1 in the Irish charts with his second album, 'Here And Now'.
A born entertainer, this passionate singer with a gift for storytelling is a commanding stage presence; and his acoustic-driven, anthemic songs, connects with audiences wherever he is seen and heard.
It is no surprise that live performance underpins the ability of Ryan Sheridan. High-energy explosions such as 'Stand Up Tall' are now balanced with haunting ballads like '2 Back To 1' and 'Home'.
This looks set to be an absolutely huge event this Bank Holiday weekend.
SEE ALSO – Local group climb Ireland's highest mountain for two great reasons