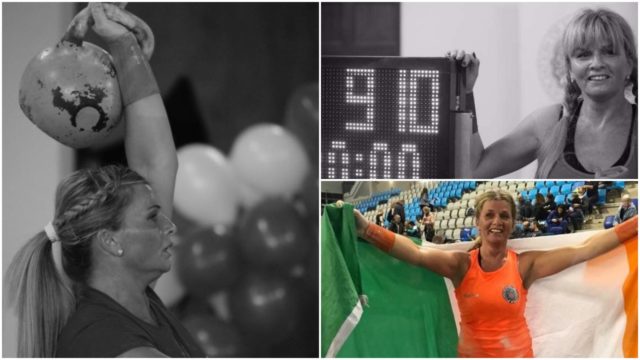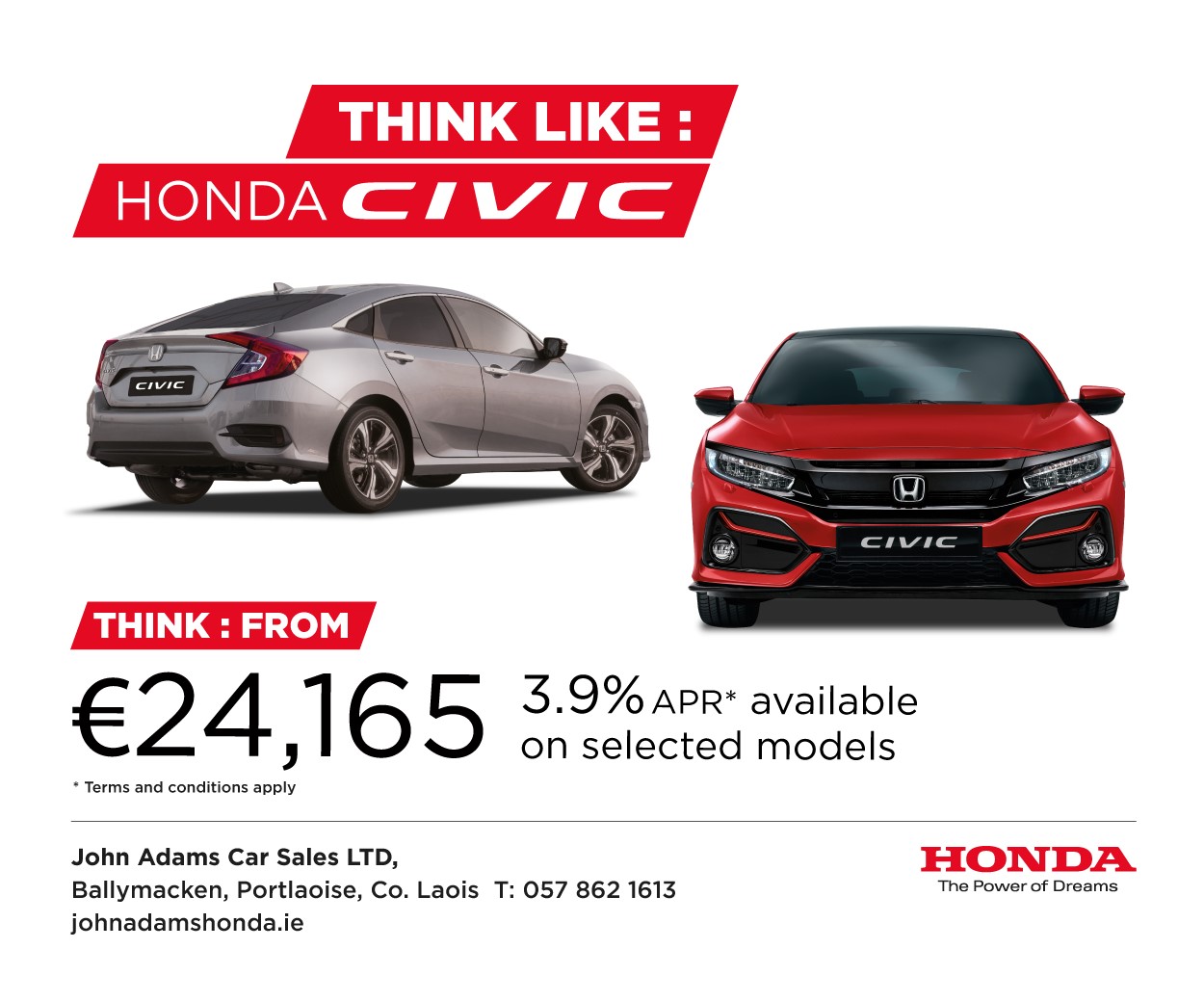 Brought to you in association with The Heritage Hotel and Spa Killenard 
After a prolonged break, we're back with another Women in Sport segment.
This time we've turned our attention to Maggie Grehan Magee, a nine-time kettlebells world championship medal holder who brings as much enthusiasm and love for the sport as when she first started it.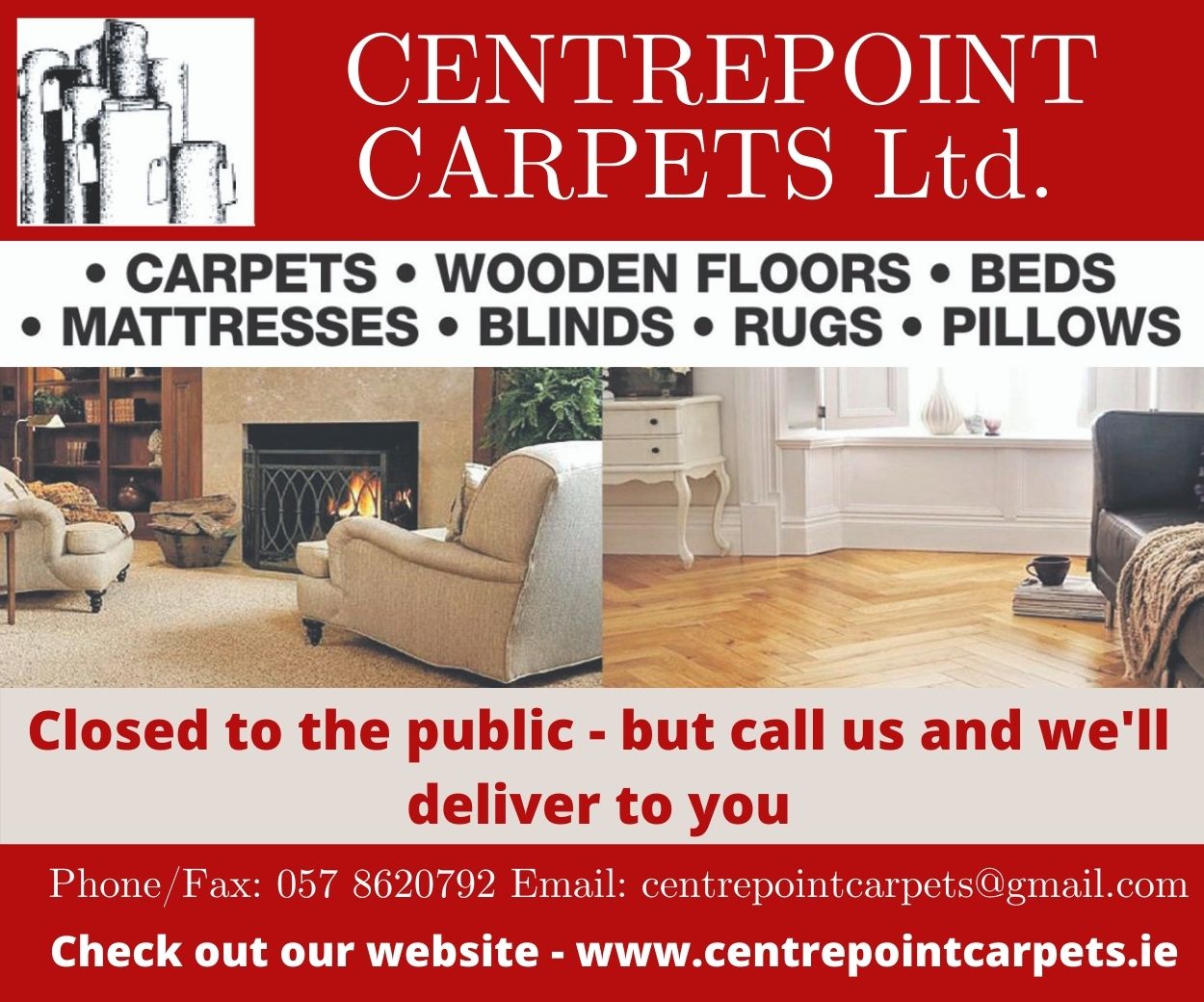 Maggie runs her own kettlebell class in St Fintan's Hall in Mountrath and we spoke to Maggie about how she began kettlebell lifting, strenuous training and what motivates the 50 year old to be as successful as she is.
When did you begin kettlebells?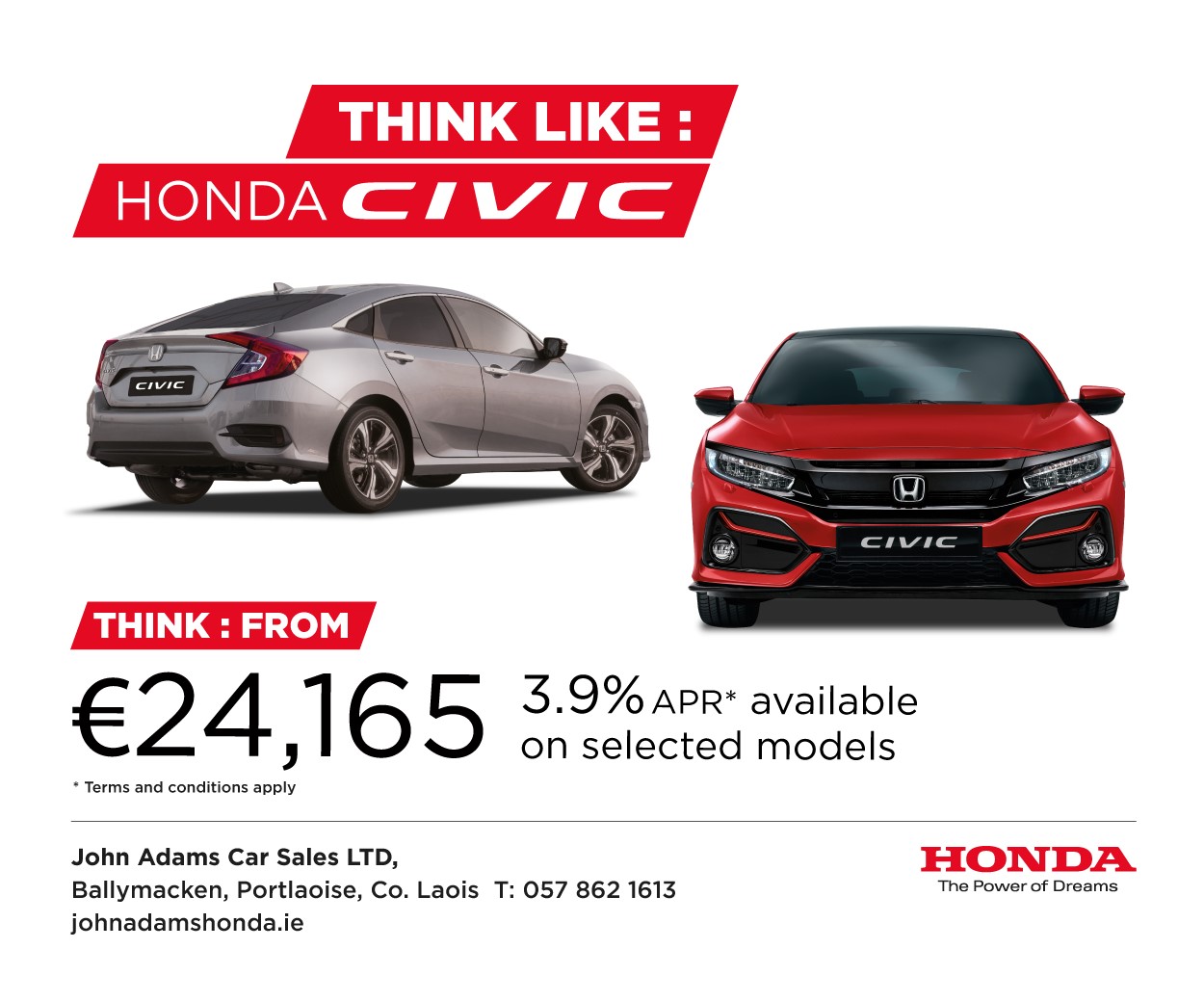 My first competition was in 2009, it was the first actual competition in Ireland. 
I was just in the gym and I was doing the boring old treadmill and all the stuff that women normally do. I kind of stayed away from the weights and an instructor,Shack was his name, introduced me to it.
He was so good, he had a great interest in everybody. He was a really good people person. He said to me "Why are you shying away from the weights?" and I said "Women don't really use them, I don't really know how." So he showed me and I just grew then.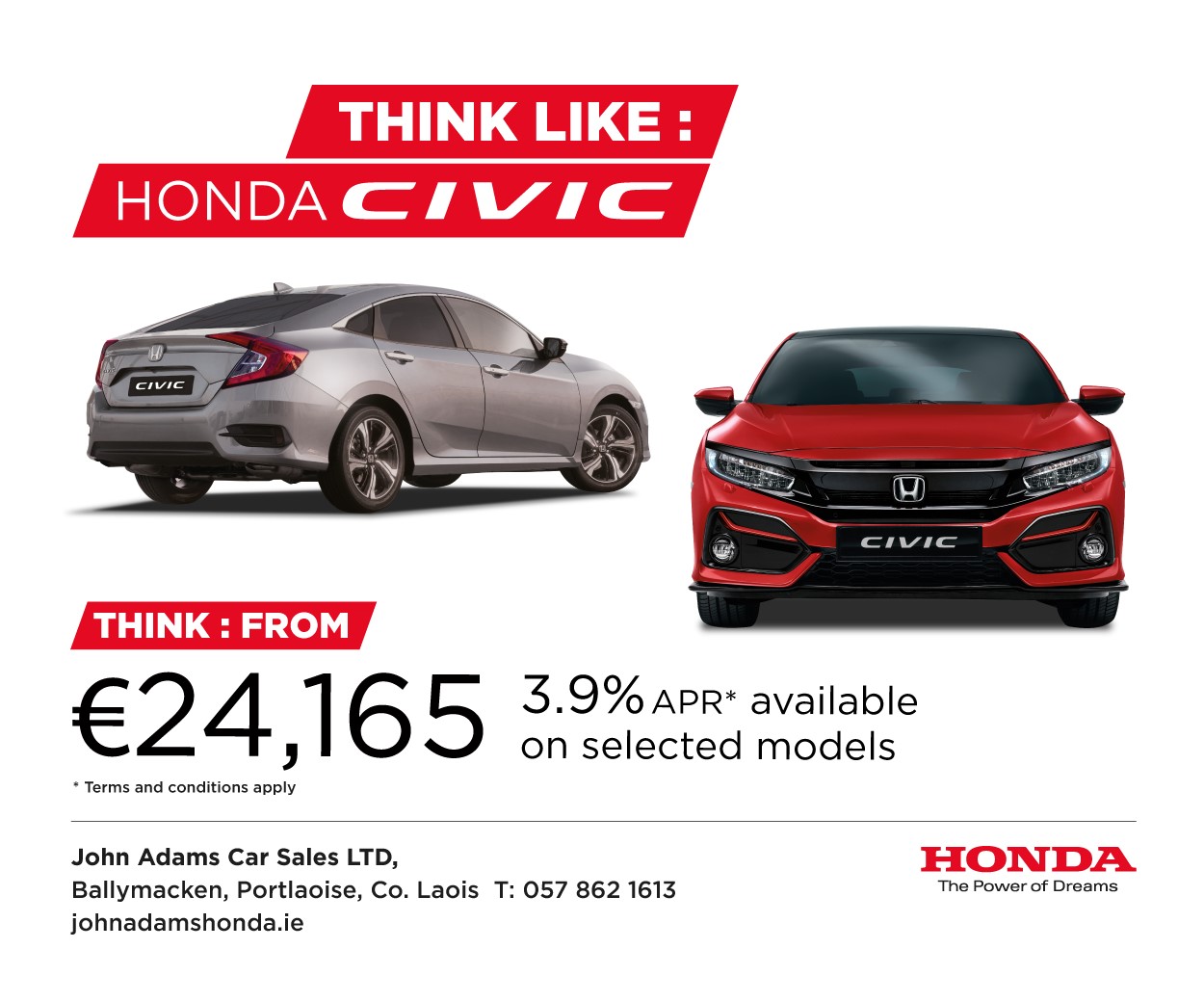 It just started from there, then I got into the kettle bells. I started doing kettlebell classes in the gym and I didn't realise it was actually a sport.
When we realised it was a sport we looked into it more and I did my first competition then.
My first competition was funny. There's a special technique and my technique wasn't where it is now so I knew I had an awful lot to learn.
Once you do your first competition and when I started my own classes and got other girls involved, you just get hooked. Whatever it is about it, you just get hooked and you want to do better. It wasn't about winning medals or anything, it was something you did for yourself.
Have you ever done any sports before that?
I played camogie when I was younger and I used to be a lot into running and cross country running. I used to play with the Harriers in Castletown. I also did Community Games, the usual.
I loved sport in school, I did volleyball, basketball, gymnastics, everything like that. When I turned 18 I went to England and every sport was gone. Then I had my three children and I didn't get back into sports until I was probably about 38. I left it until then to get back into it.
They were all grown up and I had a bit of time to myself again and that's when I started back into going to the gym and getting fit and strong again.
I never even thought about getting strong and it wasn't in my head, it was just about getting fit again and getting back into meeting people and having a bit of time for yourself. That's how it all started.
I went from being in the gym – and I absolutely hate the treadmill – to running on the roads, I love running on the roads and I still do run because a big part of kettlebells is cardio so you have to have good cardio for it.
I do love running but not on a treadmill. It's a form of penance to me!
Do you think that's still a big misconception that women don't really use weights?
Yes, I think it's not as bad but when I was in the gym, yes. When I was in the gym I didn't see women because the gym we were in was mostly men over at the weights section.
Women were on the bikes and they were on the treadmills or on the steppers and then they did the ab work but no, I never saw any of them using the weights. People believed that myth, "women can't touch weights" and anything over a certain KG, don't do it.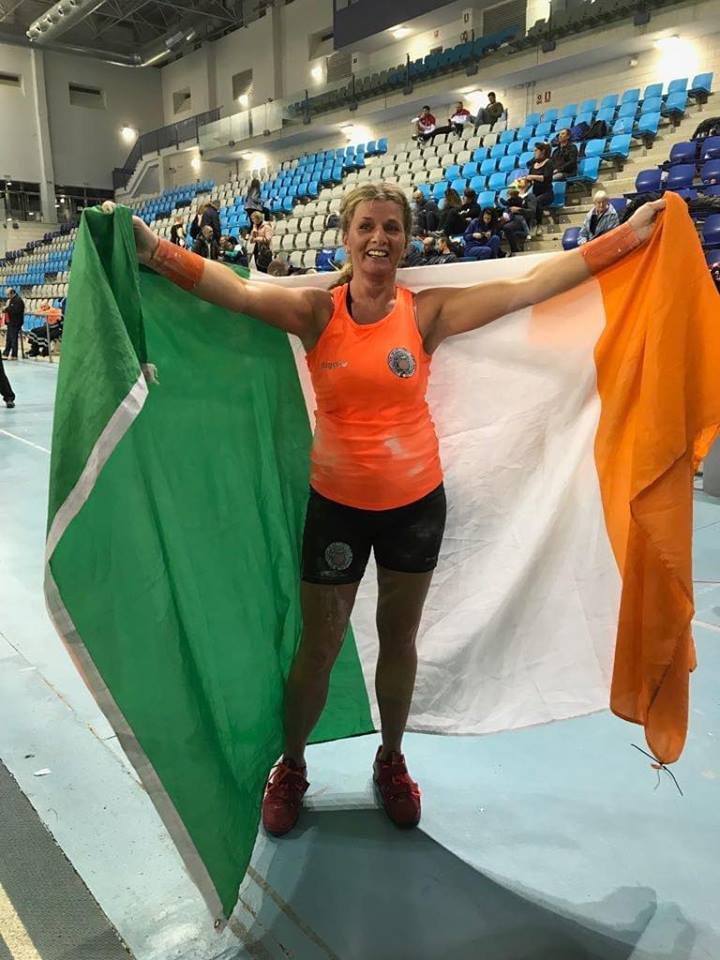 What KG would you lift now, or would it depend?
I compete with 16KG and 18KG and 20KG. They are quite heavy but it's down to technique. Even a strong man wouldn't be able to keep putting reps over his head with a 16 or 18KG for ten minutes or an hour or half an hour.
So there is technique and it comes from the legs. You power up with the legs. It does take a while to learn that technique.
Did you have to overcome any obstacles in your sport?
Yes, I did travel and you fund everything yourself. The first competition in Ireland was in 2009 and then I went to represent my country internationally in 2011. We went to Latvia. In all those Eastern European countries, that's their national sport. They used to have all the big competitions.
So with that you have your own funding, your own gear, your own weights. You don't travel with your weight obviously because whoever is hosting the competition will have the bells there. It was a big expense but I was lucky in one way that my kids were grown up and they weren't depending on me at home.
They weren't small. And unlucky because I wish I had known about the sport when I was in my 20s because I see the girls that we train with and they're in their 20s and you can see them flying along.
You just say to yourself, some of them haven't even reached their peak yet. What would it be like when they do reach their peak? It will be great for them. Their recovery is so much quicker. You would see the difference. So that was probably the biggest obstacle, travelling. And then you've got funding for yourself.
I'd love to see more people taking on board how serious a sport it is in Ireland. It's not just a women's sport. Most of my club would be women. We do have one man but he's out at the moment because he's doing other stuff and he doesn't have the time to commit to training and he injured his wrist on his motorbike so that put him back as well. But it's mostly girls in my club.
What advice would you give to young people who are thinking of taking up the sport?
Keep at it at first because the technique is very hard. I'm still learning technique, you'll always keep learning technique. The technique is the hardest part to get your head around, Don't give up because it's very frustrating.
You think you're doing it right and then somebody will point out something wrong. It's only little things and you keep building on those little things.
Everything you change makes it that lifts that little bit easier, it makes the reps go up because it does take a lot. You can imagine 10 minutes with a 16KG one arm change. Your grip and everything like that.
You have to depend on your technique, you have to believe in your technique. It is a mental sport where if you go up onto that platform and you say to yourself "My technique is not great", that will get into your head straight away. Try and say, "I can only do what I can from here, I'll learn from this".
Each competition you do learn from, and you do improve. So what I would say to young people is, keep at it and enjoy it as well. It's not always about a medal or getting on that podium, it's about your own self achievement.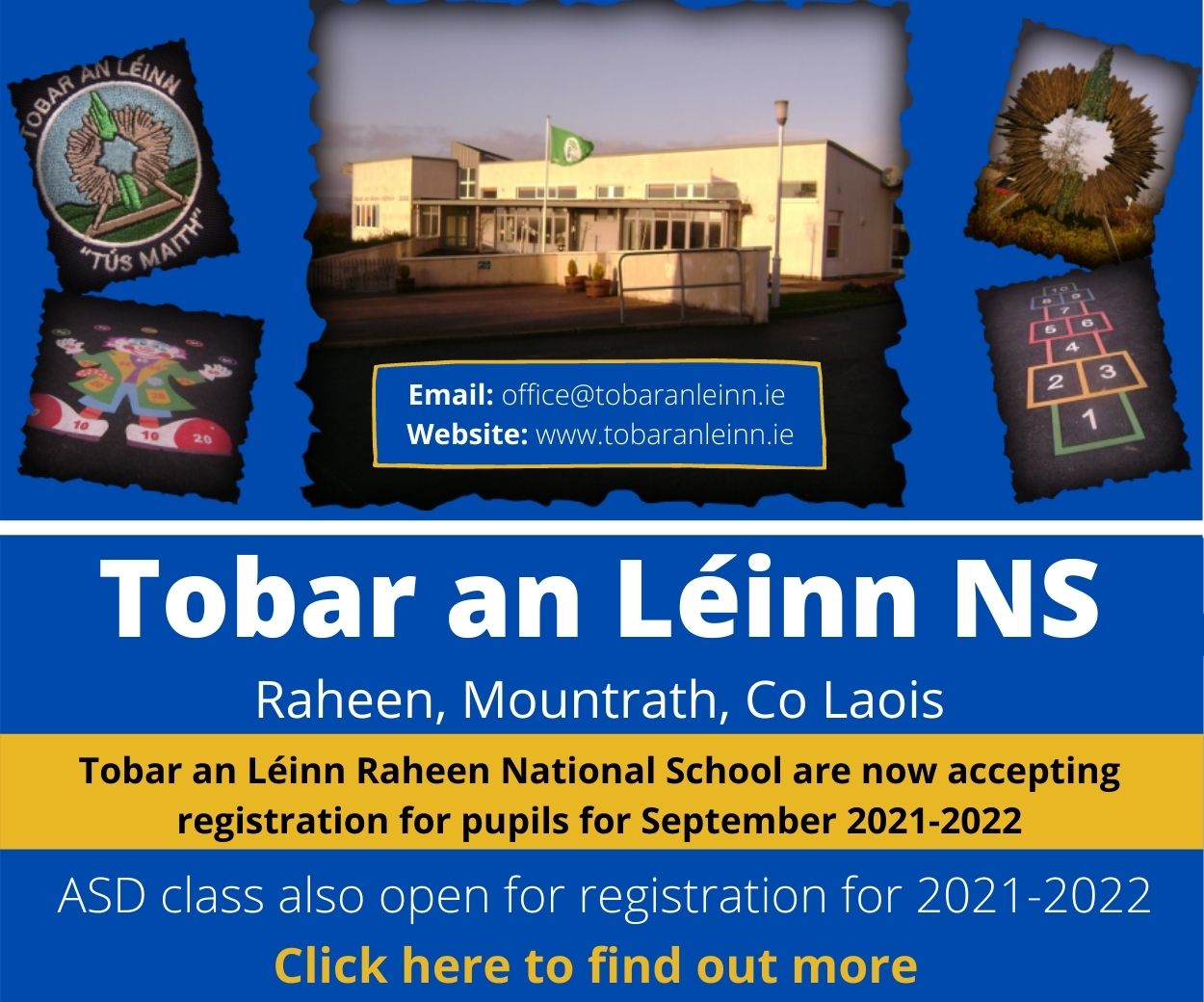 It's also about meeting different people, it's amazing the amount of people that are actually kettle bell lifters in Ireland. We have a junior as well on our team and it's brilliant for them. They see their mothers lifting so that's how they got into it as well.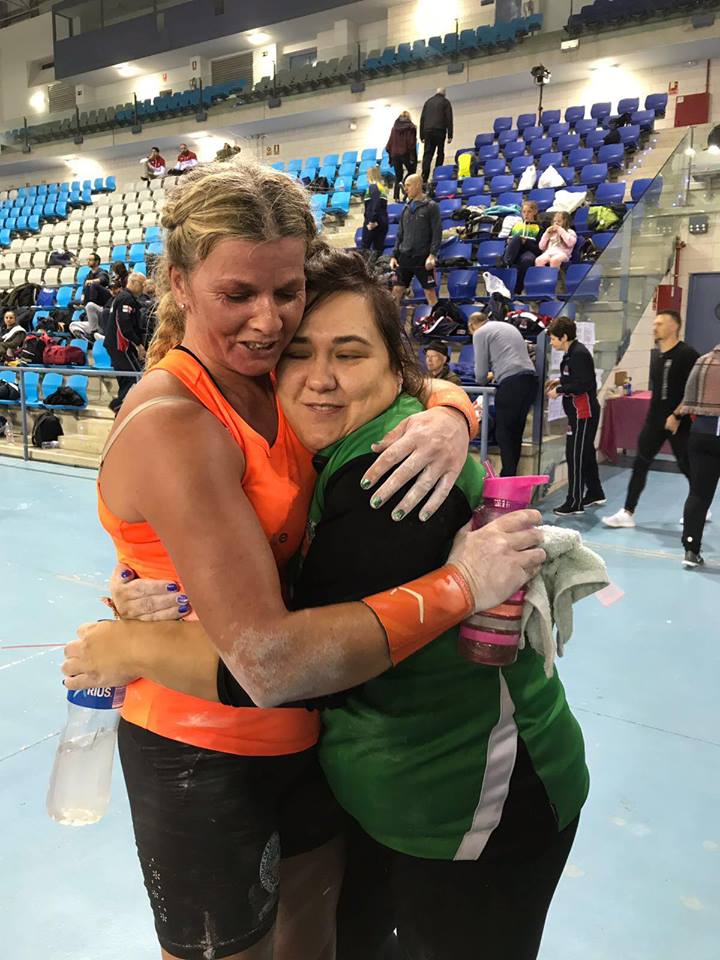 Do you do it here in Mountrath?
Yes, here in Mountrath in St Vincent's Hall. Some people's lives get in the way but they come back to it. That's the great thing about kettle bells, you can leave it and then come back to it. It does take a while to get back to the level that you were at but you can do it at any age. We have juniors from 8.
Competitively in the international stage I'd say our youngest juniors are probably about 11 or 12. Our oldest would be in their sixties. It's there for everybody. When you get older you don't have to lift as heavy because you're a veteran. They allow you to lift 12KG. We say lighter but it's still heavy. 
Does an interesting sport run in your family?
Kind of. When I grew up we were always pushed into doing something like the Community Games when it was on in Mountrath. My Mam and Dad said: "Go on down to the Community Games, it's on this weekend."
We played camogie, we joined clubs so we were always encouraged to do outdoor things which was good. I don't think weight lifting was ever one of them! It never came into the equation.
What would be a young player in your club or area to watch out for?
We have a few, one of the younger girls that's coming up at the moment, Róisín Tobin. Marie O'Keeffe. We've got older ones like Claire Conroy and Amanda. They have families and kids and they're holding down a job. We're training like professionals, we're still holding down a job, we're still running families.
There's great admiration for a lot of them. They're the ones to watch if they keep at it. But at the moment we've got a good few world champions in our club. It's a huge achievement for a small town. It just shows you how hard the girls work. We do work hard, we go down there and we train tough.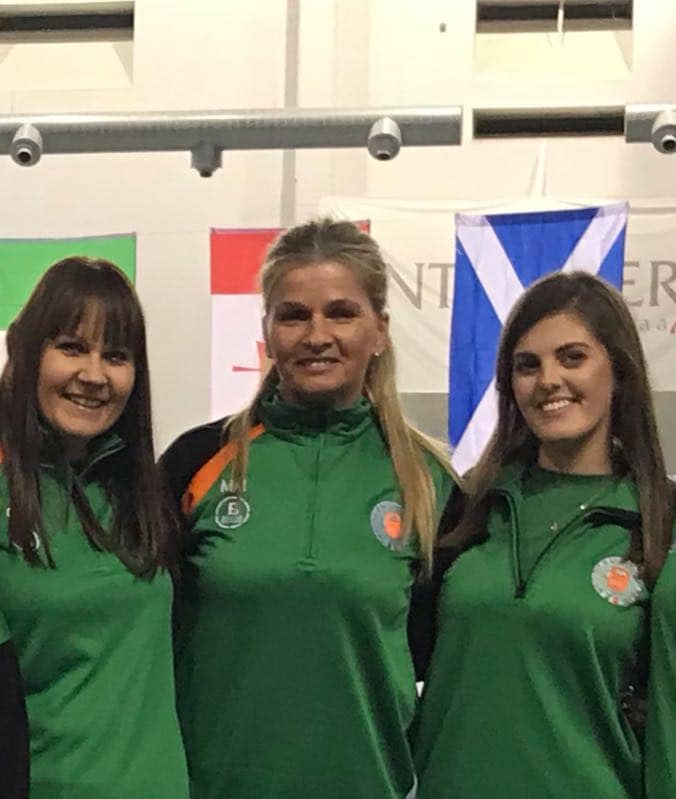 How many times a week would you train?
We would train five times a week and sometimes six.
How long would you train for?
Well, our kettlebell training would be for about an hour and a half. There would be rest times and rest periods in between and there would be assistance work afterwards.
We'd have cardio twice a week, running or swimming or cycling, whichever they're into. We'd have a bit of cardio and bell work on one day. We'd do endurance and sprinting. It would be very intense.
It's very technical as well.
It is, your ordinary cardio class is a little bit technical but nothing to the sports side. Especially in the snatch, that's the most technical lift and it's the one that's hardest on the body because once your grip goes there's no going back. You can't save yourself from it. It can get very frustrating that way but at the same time you just want to go back and get up there again and prove yourself again even if it is only two or three more reps. Everything is progression.
What's the best and worst thing about being involved?
The worst thing about being involved is that it consumes so much of your own time and you give in so much. When you go to the world championships, our town is really good, they put in celebrations and everything but we get no recognition for it whatsoever. I know I did get a letter from Shane Ross once and I got a letter from Michael D. Higgins.
But it's not put there what these people are doing, they're training like professionals, they have families, they're holding down a job. I think that's the worst part of it for me, people not getting the recognition that they deserve for what they do.
They are representing their country at the end of the day. They get no funding, we have to do our own fundraising. The best part about it is meeting so many different people.
That feeling on the platform, the nerves but once you finish, especially on the marathon side of things, you're on the platform for an hour or half an hour.
The feeling afterwards, whether you win or lose, just finishing and getting the reps that you had trained for and set in your head and maybe getting a few more, nothing could beat that feeling. It's brilliant.
For me, I love watching the other girls. When I started they laughed at me. I started classes in Mountrath as a cardio workout because I didn't think anybody would want it as a sport, I didn't think people had the same passion about it as a sport as I would.
I started the cardio class and they'd ask me questions about it and then I'd be getting ready for a competition and they'd be seeing it and following it on Facebook, seeing what's going on.
With some of them you can see they have flare with the bells, the technique with it. I'd say to them "you'd be really good at it" and they laugh at me and their first competition would be with an 8KG.
You'd see their nerves but then you'd see how happy they were afterwards, finishing and actually believing that they could do this. There's some people there that weren't really good at GAA. In Ireland, GAA is so big but if you're not good at it there isn't much else there. There's not much else you can represent your town or your county or even your country at for a woman, unless you have a highend sport where there's a lot of funding and a lot of money involved.
In know there's a certain amount of money but it's more achievable because we do it as a group and we fundraise. They would never represent their country unless they had done kettle bells. For them that was the biggest achievement for them to actually put on the green t-shirt and say "I'm on the Irish team". It's lovely. I know that feeling, the first time I put it on I was very proud. That was before you even get on the platform.
What would be your personal highlight?
My own personal highlight would probably be to see the club grow and see the girls and lads that competed in it and see their progress.
Watching them believing they could never be on an Irish team to ending up on Irish team and some of them becoming world champions and European Champions. That would be my highlight. Personally it would be representing my country and winning world championships a few times.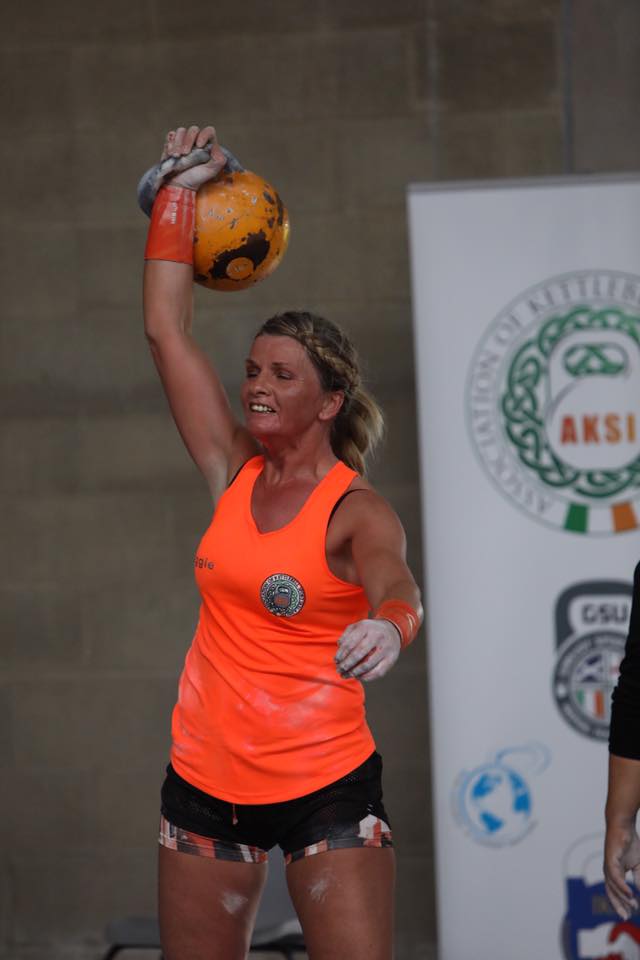 SEE ALSO – Women in Sport: Irish international runner Avril Deegan