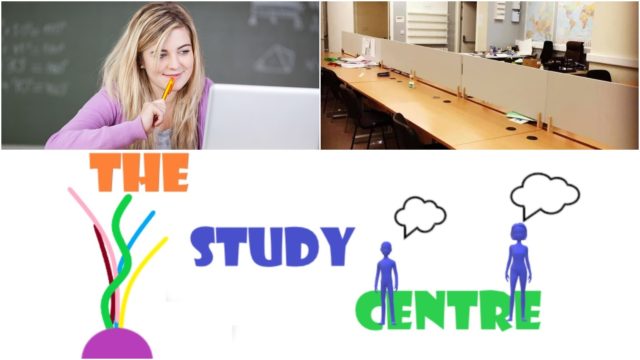 Opening in September Portlaoise Study Centre in Kealew Business Park is set to offer an exciting new option for secondary school students and their parents seeking the perfect study environment.
A brand new concept for the area, the study centre is laid out office style with large desks which can be "rented" by the month.
Speaking to the founder Monica Delaney she says of the centre, "The idea was born out of speaking to people I know who said they struggled to find a focused environment for their children to study."
"I wanted to look at creating a place that was calming, distraction free and comfortable, to provide the optimum conditions for these young adults to have a supervised study environment that allows them to thrive"
The centre offers rolling monthly rental of desks.
"Each student will have their own designated desk," said Monica.
"We offer places on a rolling monthly basis so once you are booked in for the month. That desk is theirs, it provides a space that feels personal to them."
The centre features large office sized desks with dividers between units as well as tea and coffee making facilities and adult supervision.
There are two options for the centre for both junior cycle and senior cycle students.
Junior cycle students can attend from 4.30pm to 6.30pm each day at a cost of just €30 per week. Senior students have the option of 4.30 – 9pm with a break from 6.30 to 7 for just €50 per week.
Monica  also provides an after school facility called "The Hive"  for primary school students in Kealew Business Park just around the corner.
"I also recognised there is a childcare grey area for parents who have children both in primary and secondary school, we can cater to those families too by having both facilities within a stones throw of each other, meaning there is one pick up point in the evenings with the added benefit of facilitating study for the older kids"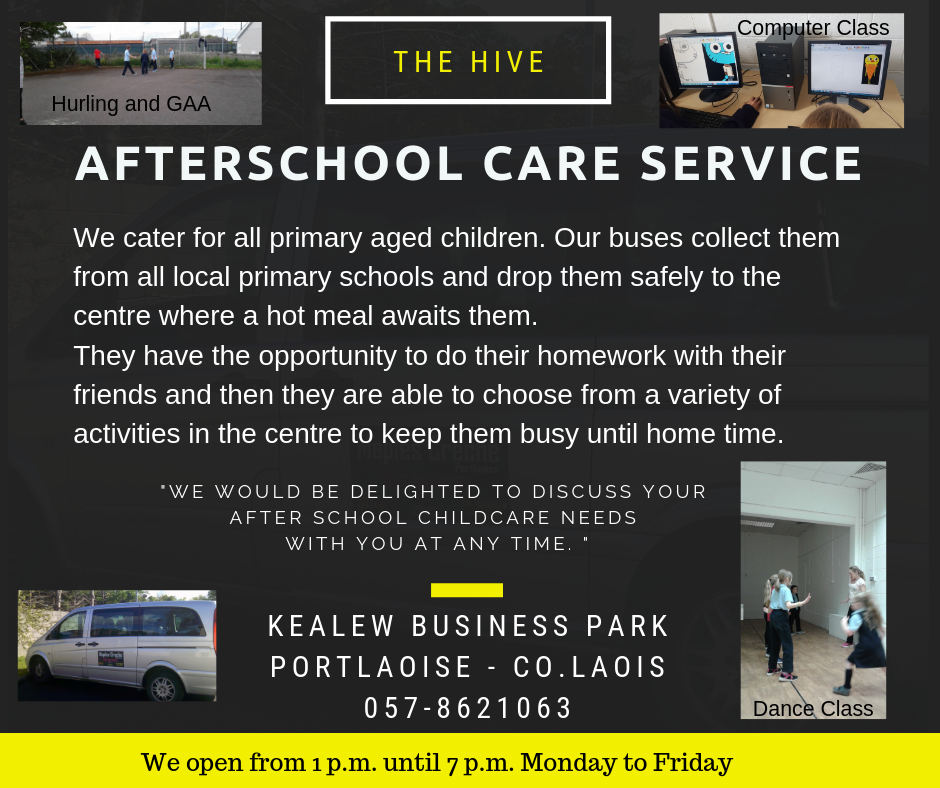 Opening at the start of September the study centre will have a limited number of spaces available so get in quickly to reserve your spot.
You can get in touch by email portlaoisestudycentre@gmail.com call 085 1513099 or find them on Facebook here.
For enquiries on "The Hive" primary afterschool email maplescreche@gmail.com call 05786 21062 or find them on Facebook here.
SEE ALSO – Check out the dedicated jobs section on LaoisToday.ie