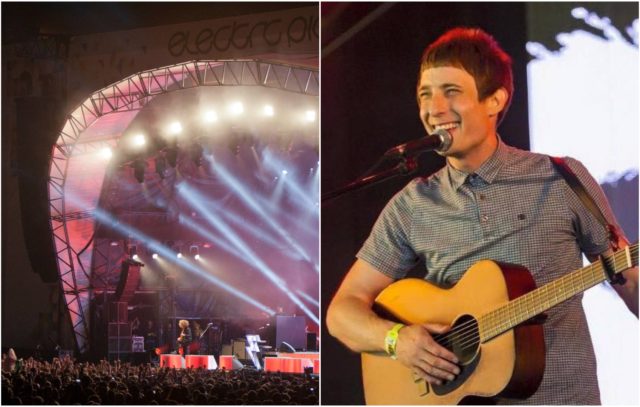 One act that I hoped and prayed would be announced amongst the masses for this year's Electric Picnic was Gerry Cinnamon.
July 17 marked the faithful day that the Scottish singer/songwriter was announced, and I knew that I would be attending his set come hell or high water.
He is not only an artist but somewhat of a phenomenon. In an age where publicists, music labels and agents seem to rule over what artists do or say, Gerry cuts through this to deliver social commentary and heart-throbbing lyrics, in a way only a true wordsmith can.
To go unsigned in a world full of marketing and agencies requires a huge amount of Hope over Fear – but Fortune Favours the Bold.
My first time seeing Cinnamon live was in his home town of Glasgow two years ago. Follow this up by seeing him live in the Olympia in March of this year, it's still clear that the Glaswegian is very much the same – still content to just play music and make people happy with a huge smile on his face.
His loop pedal harmonies and pounding drums should whip the audience into a frenzy, leaving them on a high and wanting more.
I think what resonates particularly well for Irish audiences with Cinnamon is the unspoken bond many of us feel towards the Scottish.
What is remarkable about Cinnamon is his ability to transform and bring the crowds along with him to belt out his lyrics.
As a 24 year old woman from Laois, I know little or nothing about the everyday events of southside Glasgow, but Gerry transports me there.