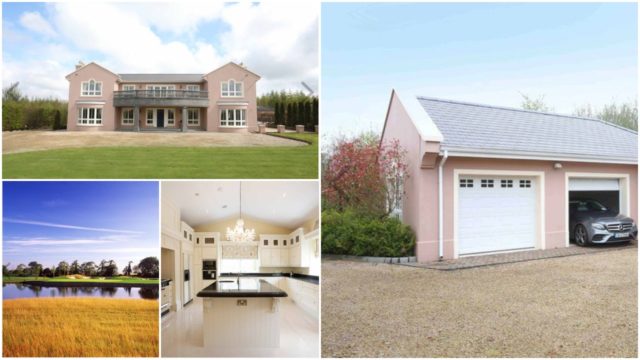 Five bedrooms, six bathrooms and a view of one of Laois's most popular golf courses – what is not to like about this stunning property?
Fairway One, The Ballesteros Championship Course, in Killenard, Laois has just gone on the market and has appeared on Daft.ie via Hume Auctioneers. 
The view from the entertaining balcony of this stunning home stretches across the fairways, greens and bunkers of the Heritage Golf Club.
In the distance can be seen the famous green copula of James Gandon neoclassical masterpiece at Emo Court.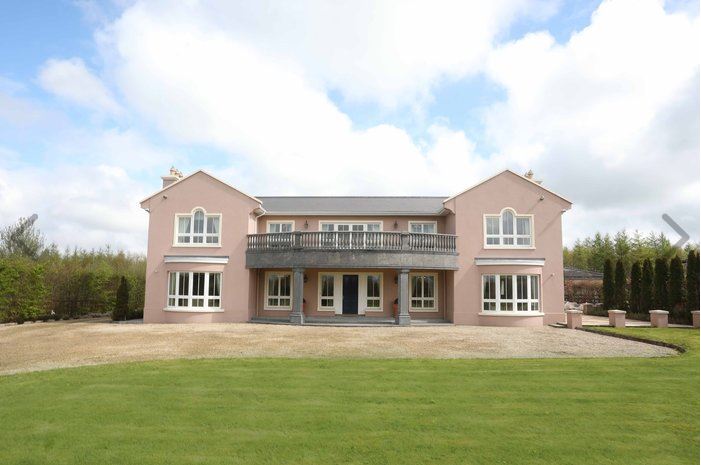 It fast becomes obvious that the inspiration for this grande residence comes from its famed neighbour just a few miles away.
Outside, the spectacular balcony dressed in Kilkenny blue limestone and supported by large classical pillars, announces a home of distinction, is a place to be enjoyed.
The scene may be set but what lies behind the front door will amaze even the most savvy aficionado.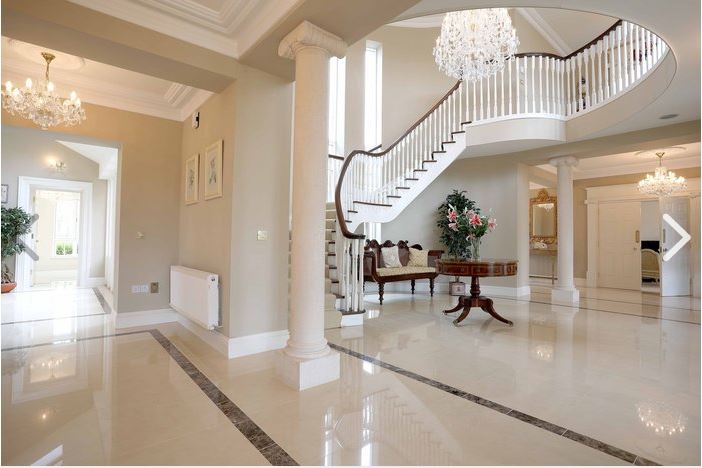 The vast reception hall is truly breath-taking. With Italian marble floors and a handmade sweeping staircase the room is unforgettable.
A dazzling multi tiered hand cut chandelier presides over the viewing gallery of the landing overhead and all is in place to welcome with a fanfare of the senses.
What is remarkable about this property is that those exquisite standards continue through every inch of the home.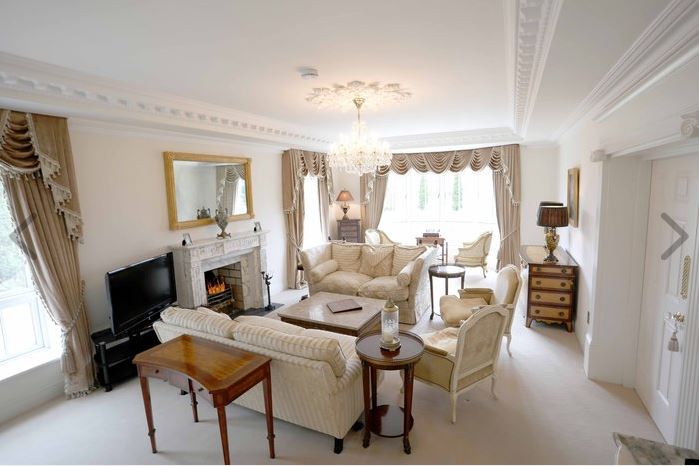 From the five reception rooms to the four bedrooms, from the ensuites to the dressing rooms, everywhere is detail – detail of a truly spectacular standard.
The features are an orchestration of taste and elegance; Italian signature fireplaces, hand cut crystal chandeliers in almost every room, a state-of-the-art sound system, heritage sanitary ware, pure wool carpets, hand turned kitchen cabinetry and on and on.
Outside the symphony continues. The inner courtyard with its antique water fountain is reminiscent of an Italian manor house and leads to a large rear space with a luxury 2 car garage, lawns, patios, open spaces adorned with gratifyingly crunchy river pebble and mature shrubbery.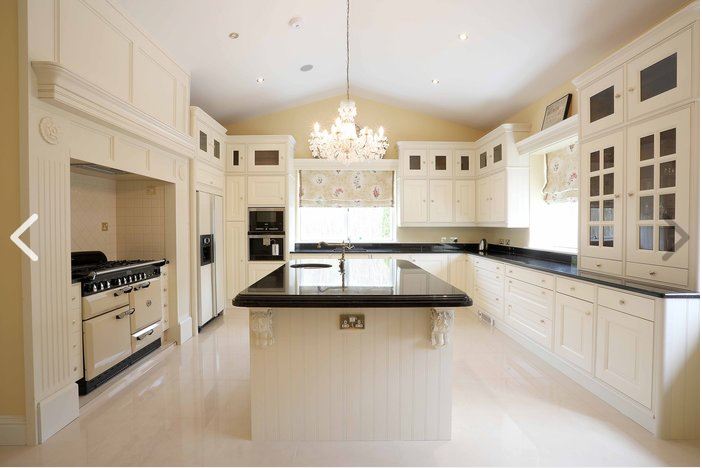 According to Daft.ie, they say: "Living on course at The Heritage Golf & Spa Resort is living the dream.
"The on-course homes overlook Seve Ballesteros masterpiece Championship course, blending seamlessly into this manicured landscape yet affording the privacy of a 5 star gated community.
"With just a handful of spectacular residences affording the luxury of this breath-taking panorama, residents rightfully feel privileged to call this place home.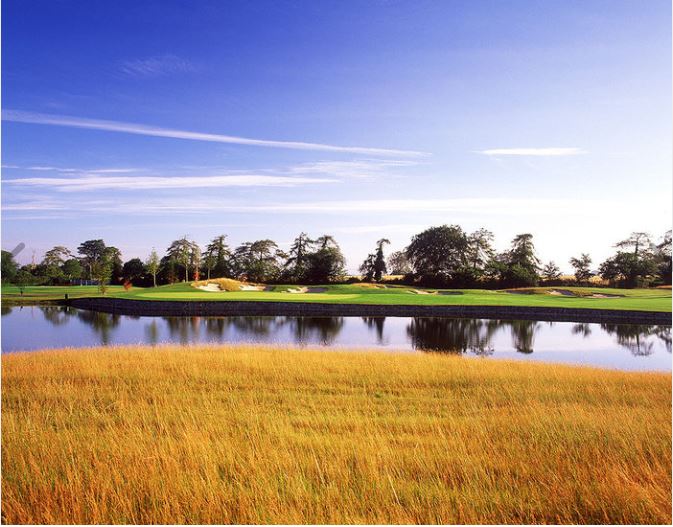 "The resort boasts a 5 star hotel, numerous gourmet restaurants, a traditional Irish pub and a world class spa.
"For the Golfer there is not only Seve only championship course on these islands but also a par three course, a driving range and a golf school."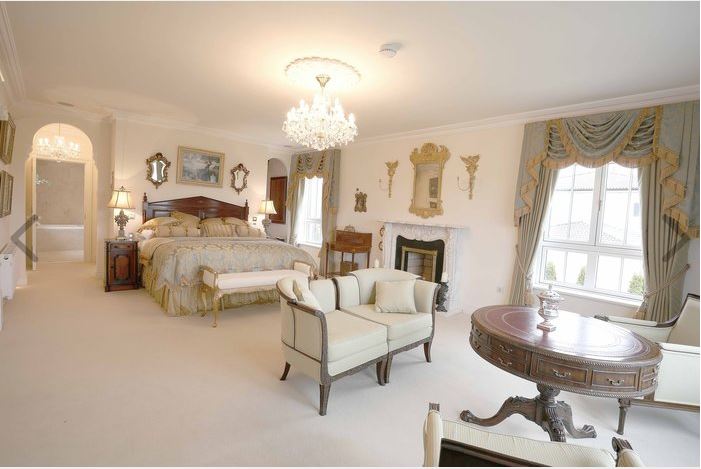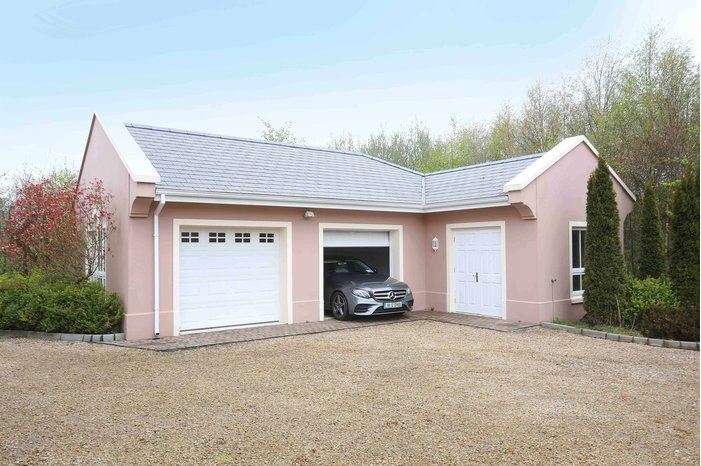 SEE ALSO – Annual walk for 'Giving Light and Hope' set for Stradbally this weekend