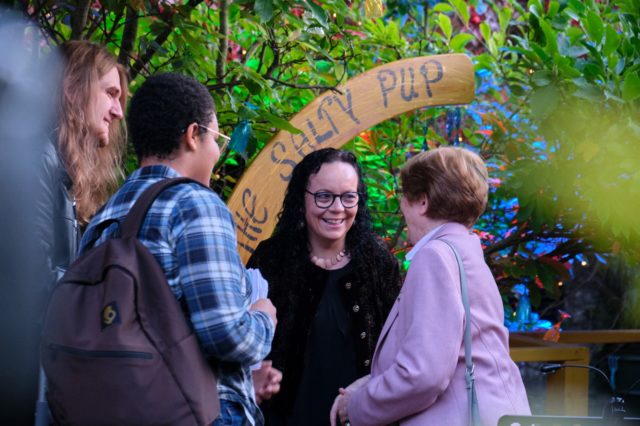 Funded by Creative Ireland, Laois and curated by award winning broadcaster Ann Marie Kelly 'If the walls had ears' was set in the walled garden of The Pantry in Portlaoise. The magical garden allowed for a unique setting for stories to be recounted from the heart and to be heard with an open heart.
Each contributor had to speak on the theme 'When you believe…' when relaying their own personal stories. The fairy lit trees supplied a backdrop of stillness and tranquillity to the stories of drug addiction, anxiety, grief, self-confidence and sexual awakening.
'Life is shit' and 'no-one is special' said Pam Clinton, Psychotherapist; but, 'life is there for the taking' said Laois Hurling manager Eddie Brennan and all you need is 'application and attitude'.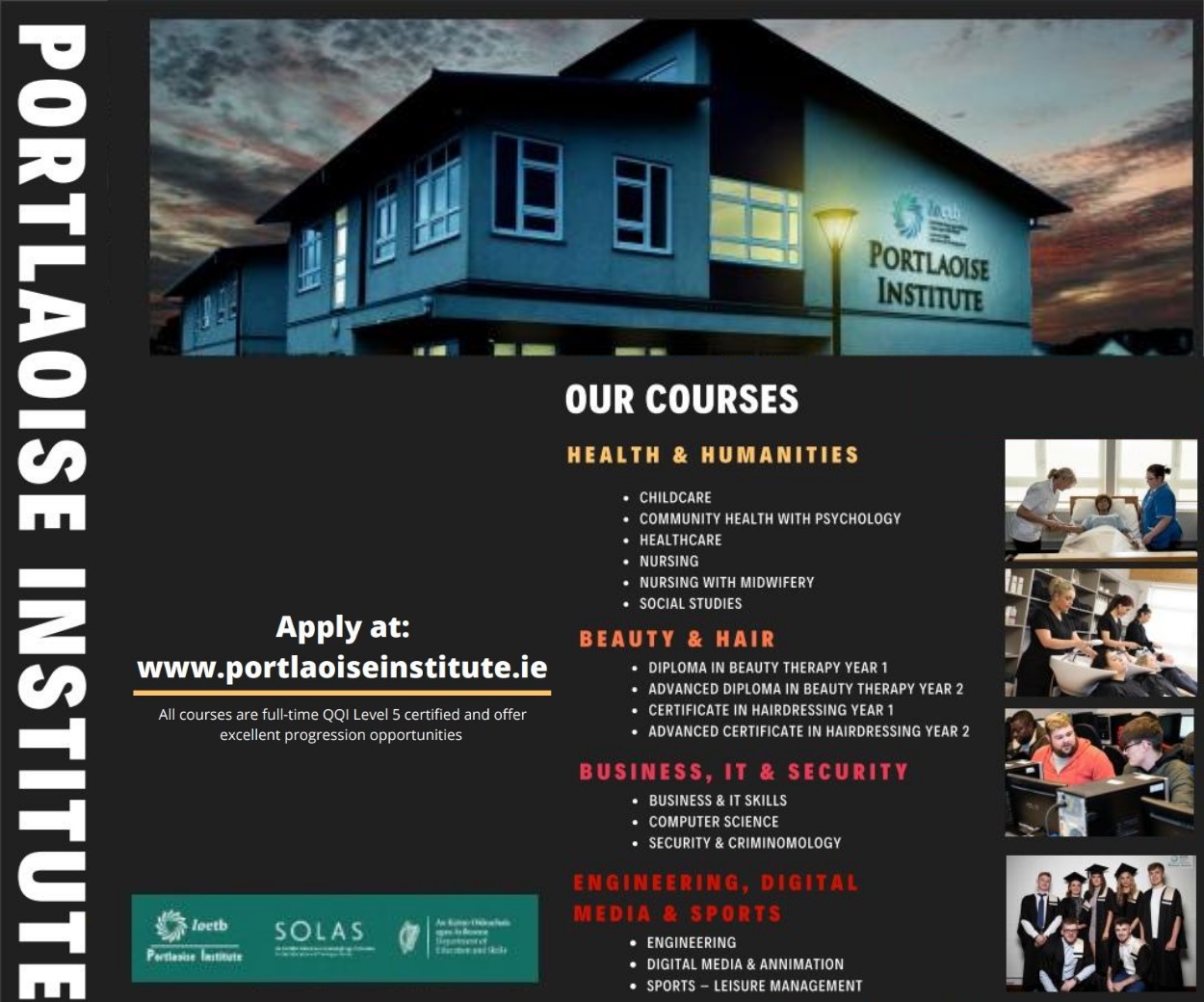 The hurling great with seven All-Ireland medals spoke of his discomfort at being on stage, even though he is regularly a Sunday Game panellist on live television. He spoke of allowing the Laois players to think for themselves and quoted hurler Joe Phelan who said at the time 'let's reach for the stars'.
'I was gone,' admitted Kieran Feeney from the stage as he revealed that alcohol and drugs were always his go-to, to get away from connecting to people.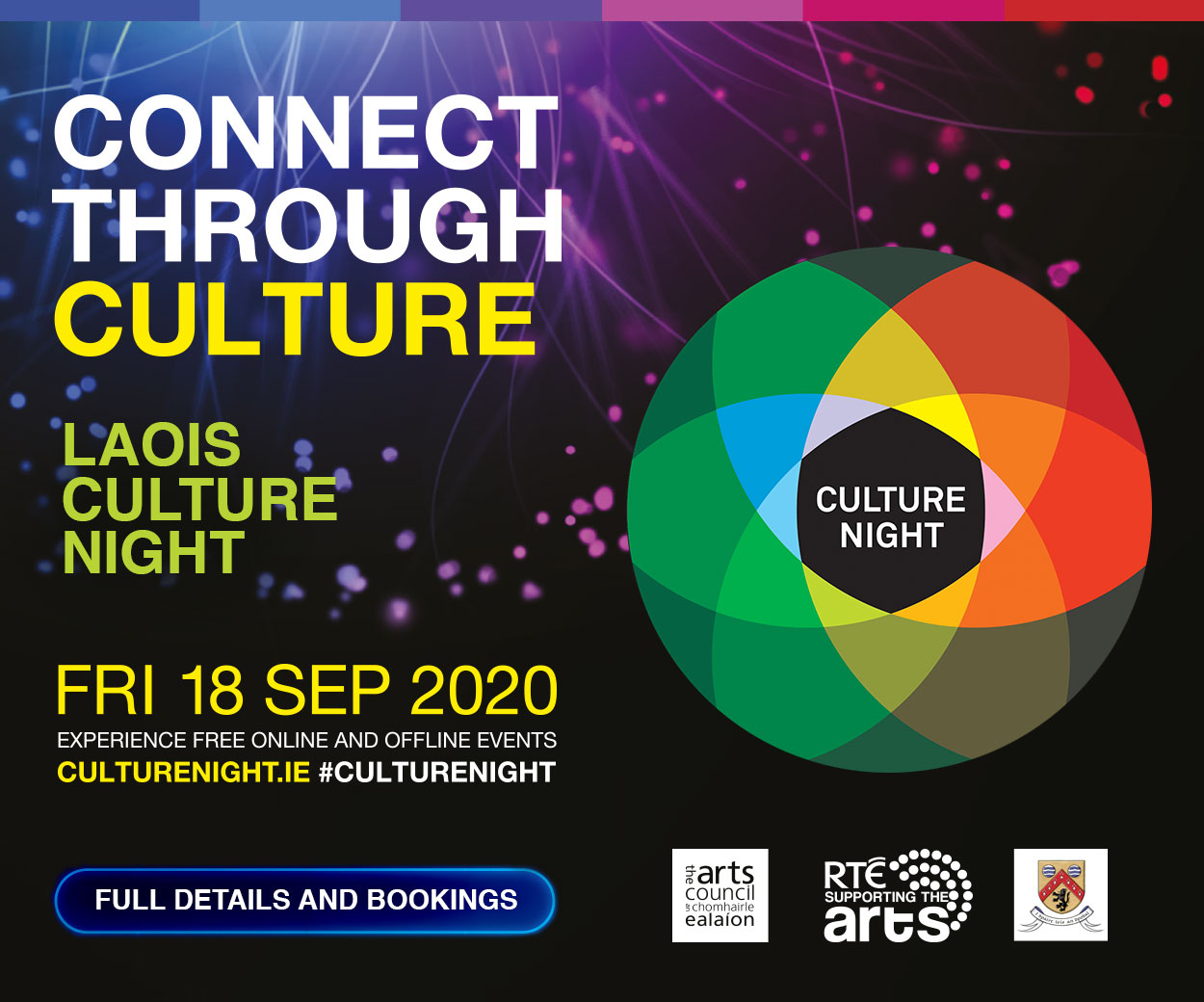 First up on the night was student debater Kayleigh McGrath who spoke of not fitting in, being gay and the confusion a teenager feels when they don't even believe they belong to their own community.
Psychotherapist Pam Clinton joked about seeing life as a series of little victories, like remembering to put out the correct bin or getting out the door on time in the morning against the backdrop of nobody being immune from life's rules. Her speech ended with a deeply personal story about why we shouldn't sweat the small stuff.
Ann Marie Kelly then introduced Sister Helen Hyland, who is no stranger to Portlaoise.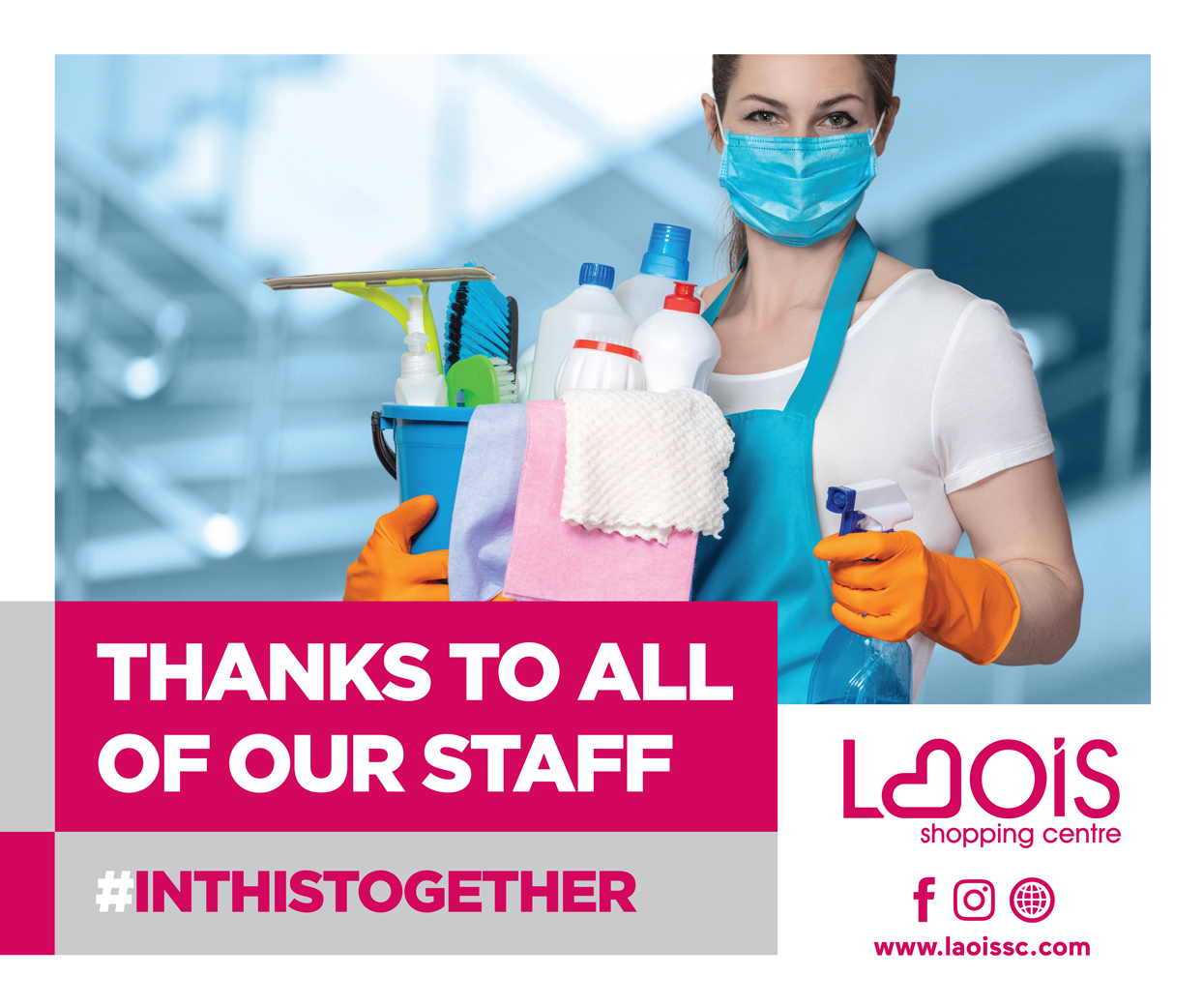 As a former resident of Presentation Convent on Church Avenue, she was instrumental in the development of St. Francis School in the 1970's. However, Sr. Helen's story took us to Belfast where she spoke of a young man's murder at the hands of Loyalist paramilitaries. Raymond Mooney worked with Sr. Helen in the 1980's to facilitate prayer groups in the Ardoyne area and she described the circumstances and aftermath of his murder. The walled garden fell into a stunned silence during Helen's moving retelling of Raymond's story.
Throughout the night, each story was punctuated by the music of Galway singer-songwriter Ultan Conlan, who added good humoured quips and banter with the audience and host. Ultan is just back from Los Angeles where he recorded a soon to be released album of new songs, many of which were previewed on the night. Judging by the audience reaction, we'll be seeing Ultan back in Laois in the near future.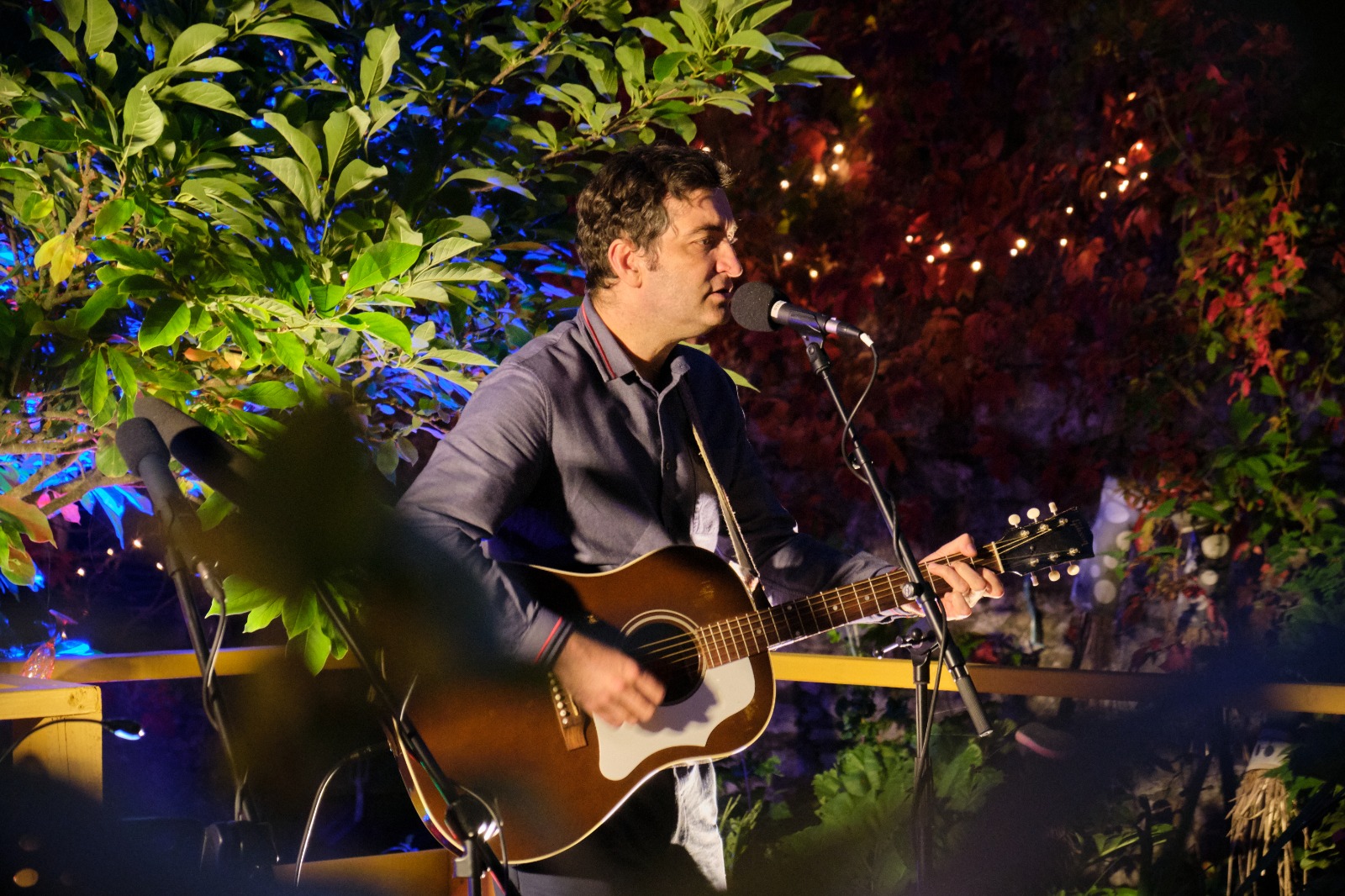 Kieran Feeney ambled on stage with no notes and spoke directly from the heart. He recalled how quickly he was lost to gambling, alcohol and substance abuse as a young man. His personal and personable story reminded the audience that addiction doesn't just happen to 'hippies and artists' and isn't easily spotted. Kieran's story of redemption drew one of the biggest responses of the night from those in attendance.
When young Laois poet, Glory Anumudu took to the stage, she spoke about how her writing began after an incident of racial prejudice against her cousin, and how it inspired her to focus her anger in a creative way. Glory's segment was concluded by a reciting of 3 brand new pieces of her work, each of which began with the line 'When You Believe…'
Aran Ni Mhurchu's resilience and upbeat attitude shone through her speech as she told the audience about life with visual impairment. Her story was one of triumph over adversity and how having a positive outlook on life could overcome the challenge of sight loss.
Eddie Brennan, a man who needs no introduction to Laois people after the success of the County's hurlers in 2019, was invited on stage next by Ann Marie and as one of the key speakers on the night, he didn't disappoint. He spoke of the importance of instilling pride of place into the Laois team and encouraging them to take ownership of their role on the panel and in the community. He spoke of his own struggles to break through onto the Kilkenny ranks as a younger man, and how concentrating on small improvements as the building blocks to better things is a more productive way of developing.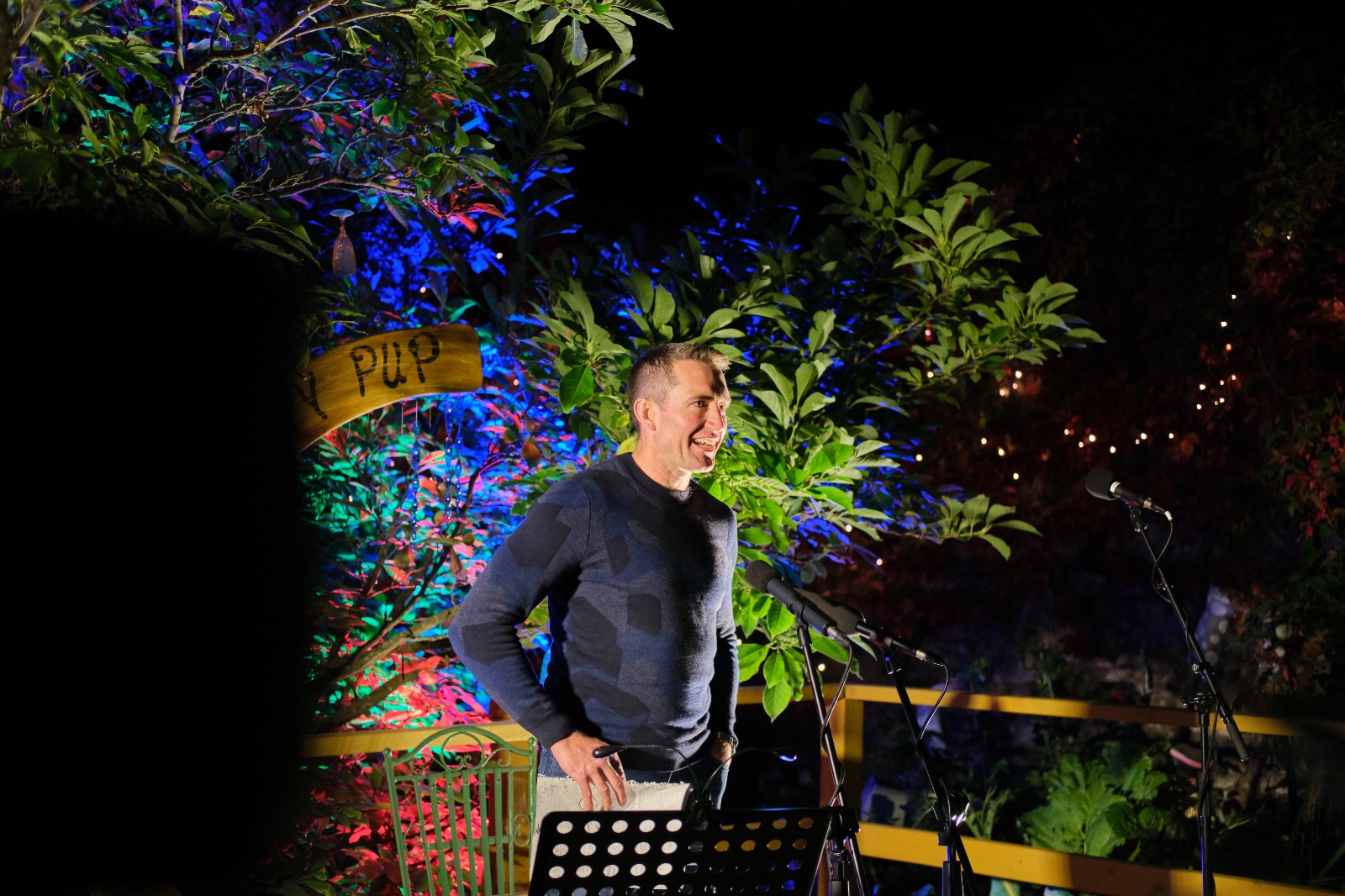 Another highlight of the evening though was Helen O'Dea. A midwife and sexual health educator in Mary I, who regaled the audience with her 'coming of age' stories. The crowd doubled over with laughter at her account of her first period and how, what she was led to believe as a child, misinformed her when she was developing into a young woman. She finished her speech with advice for parents of young girls on how to inform them correctly of the changes in their bodies.
Last, but not least on the night was teenage student Norbert Jez who bookended the evening with a story of the passing of his father who struggled with alcohol addiction. Norbert opened up about the conflict and confusion he feels with his grief.
The mixture of youth and age, gender and sexuality, culture and belief was a breath of fresh air in a world where it has become harder to listen with all the noisy and nosy chatter of social media.
You can hear further extracts from the night on The Open Door on Midlands 103FM this Monday evening at 7pm. Part One of the broadcast is available on SoundCloud via this link: https://soundcloud.com/midlands103official/the-open-door-if-the-walls-had-ears-part-1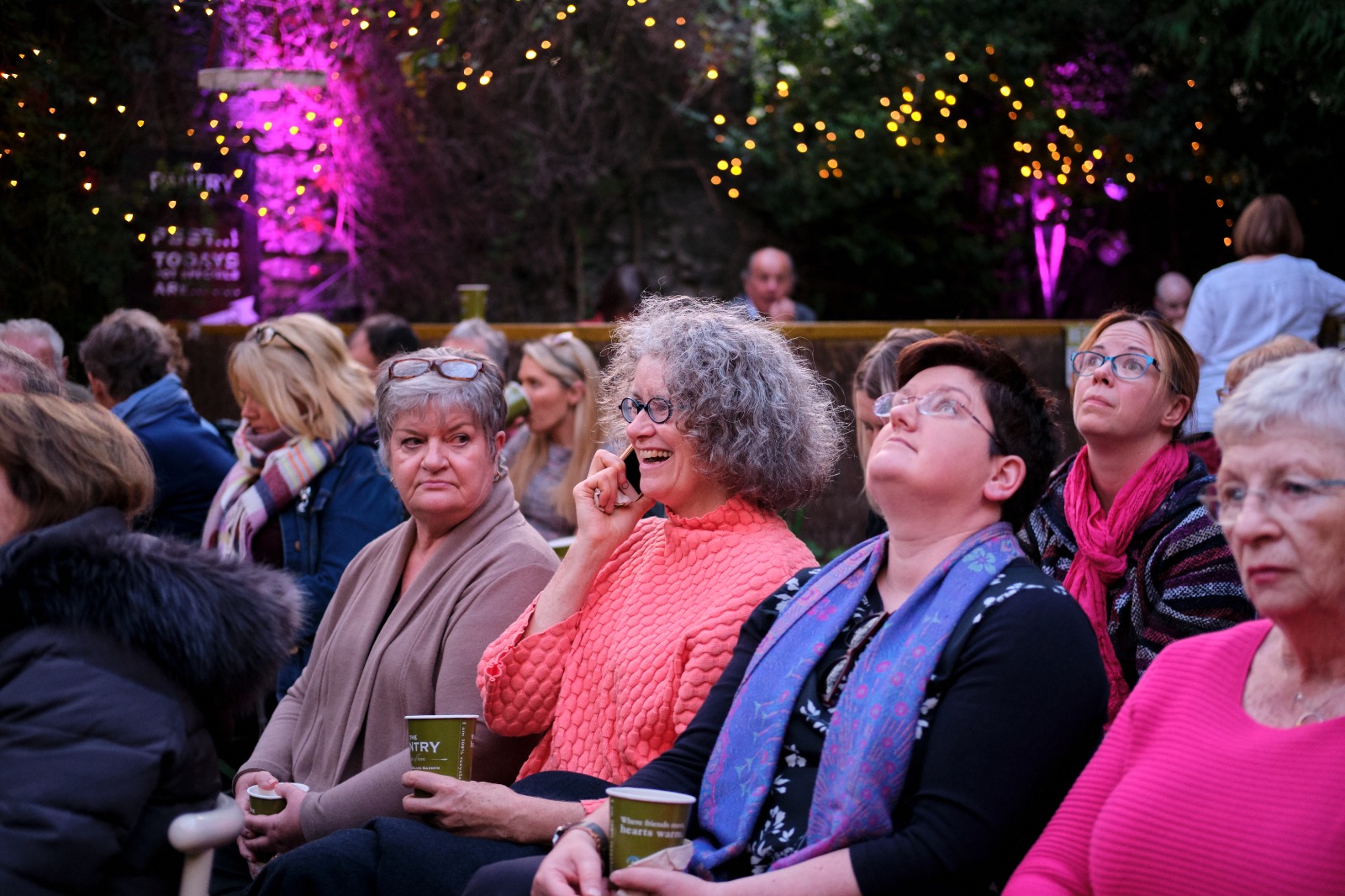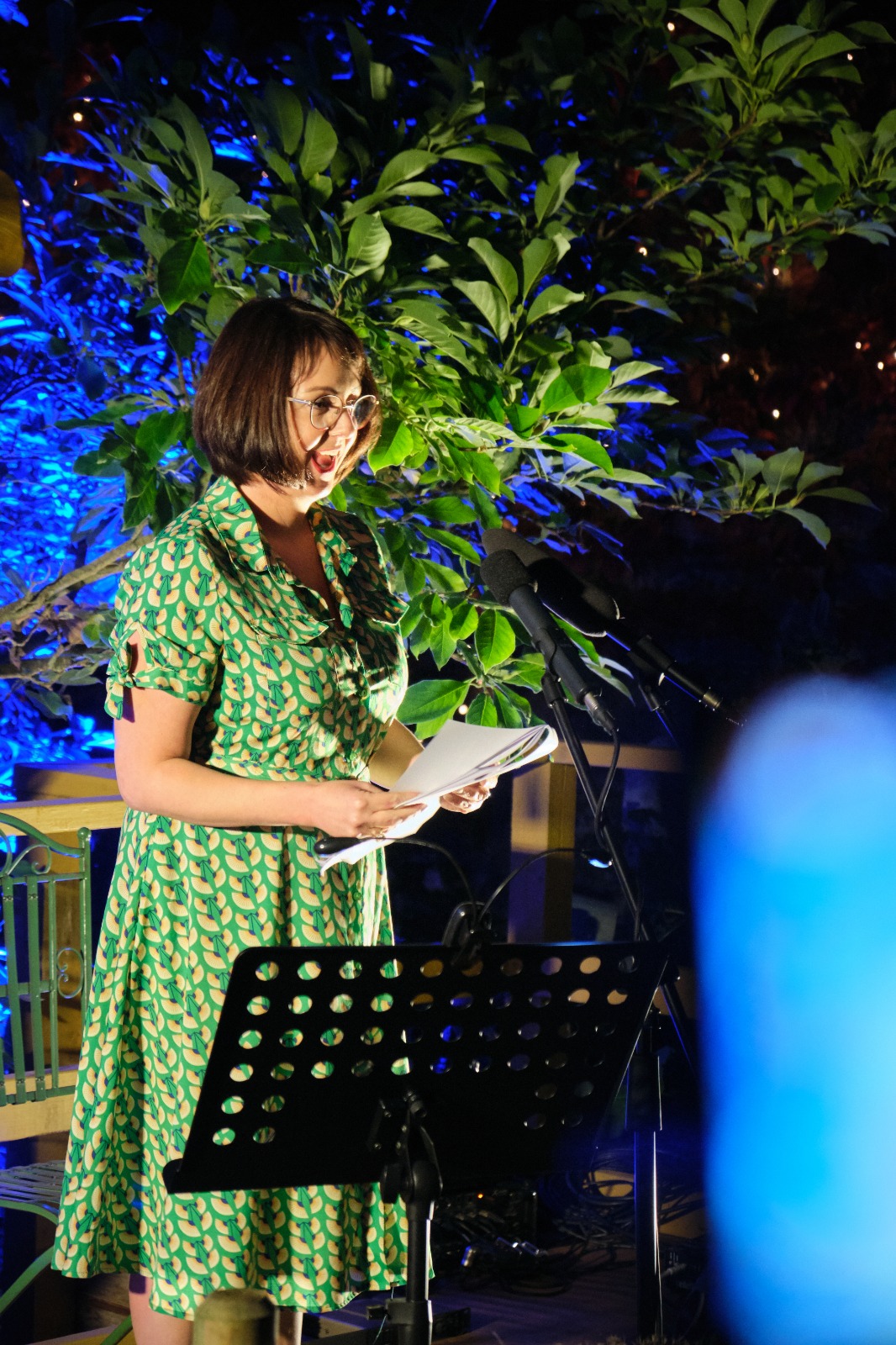 SEE ALSO – Need for loo and facilities in Laois villages highlighted