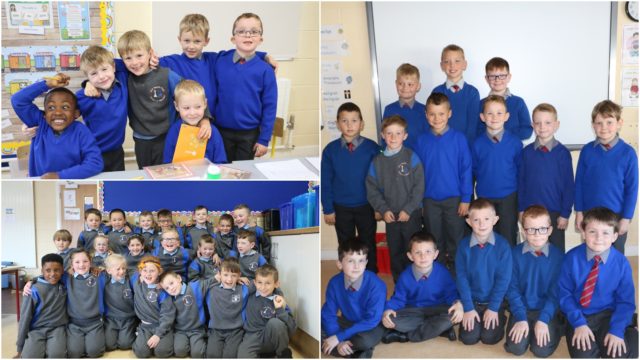 This week, we visit St Fiacc's NS in Graiguecullen for 'Our School' series where we go to the primary schools around the county to hear their story and meet their staff and students.
Principal John Brennan, a Tipperary native, was most accommodating as he told us about St Fiacc's NS, a huge school of almost 600 students and over 30 teachers.
The Principal's Story
John Brennan was appointed principal of St Fiacc's NS in 2015. Tipperary native from the small parish of Loughmore-Castleiney outside Templemore.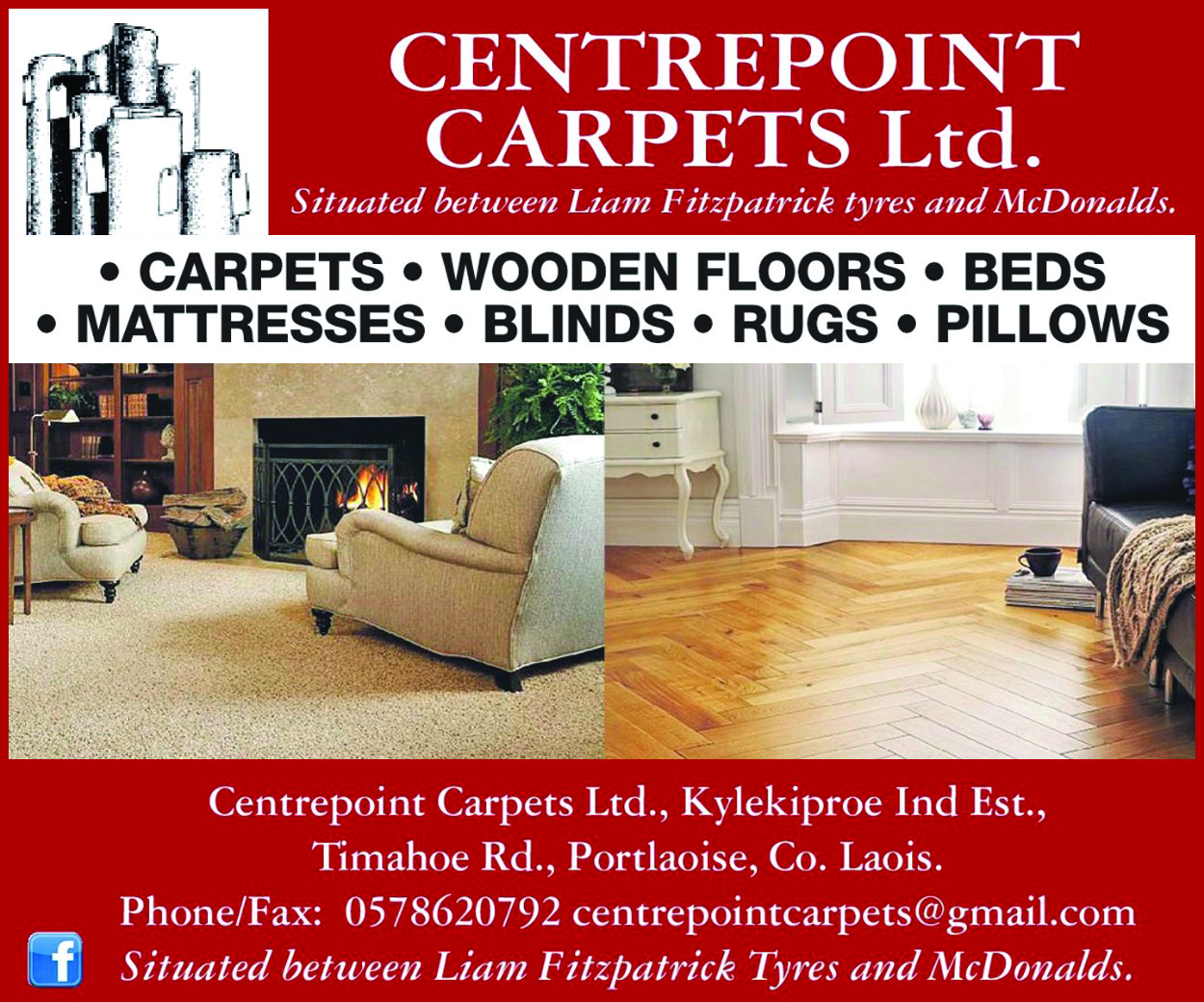 John graduated from Mary Immaculate college in 1994 and spent 21 years working as a teacher in Co Wexford and was a teaching principal for 11 of those years.
He completed a Diploma in Management and a masters in Eductaional Leadership at Trinity and worked part time with The Professional Service for Teachers (PDST) training newly appointed principals.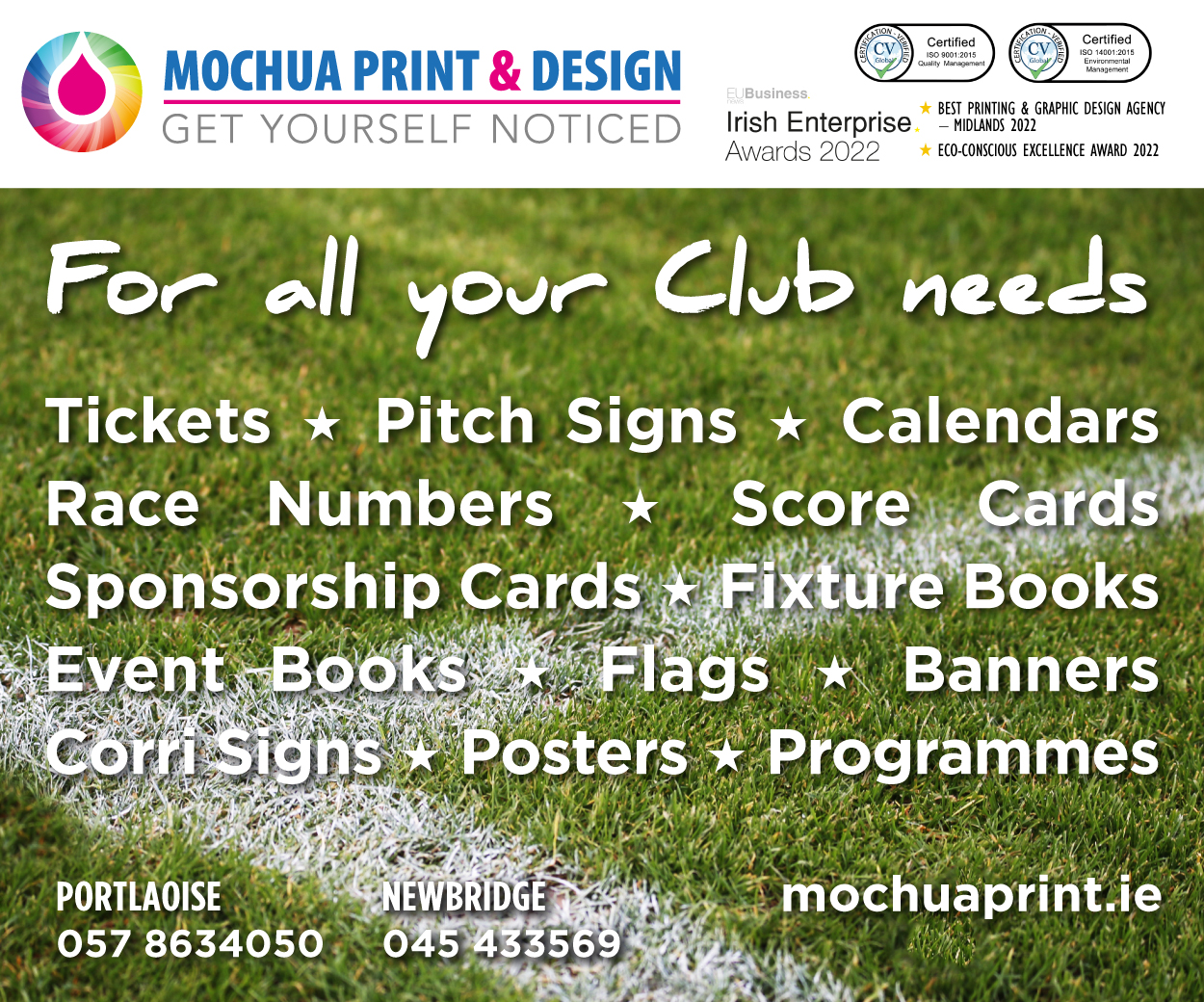 "My personal vision at St Fiacc's is that the children, at the end of their eight years will have reached their potential academically, morally and spiritually; that they will be secure in their well-being and have developed a skillset that will equip them to cope with the challenges of today's world," says John.
"I also want them to leave with fond memories of their time spent here. I want the staff and parents to be part of this journey".
Past Principals
Since the building was completed in 1991 St Fiacc's has had a number of principals namely: Mick Dooley, Tom O'Sullivan, Mary Foley, Joe Hartnett, Martina Kennedy, and Carol Hayden.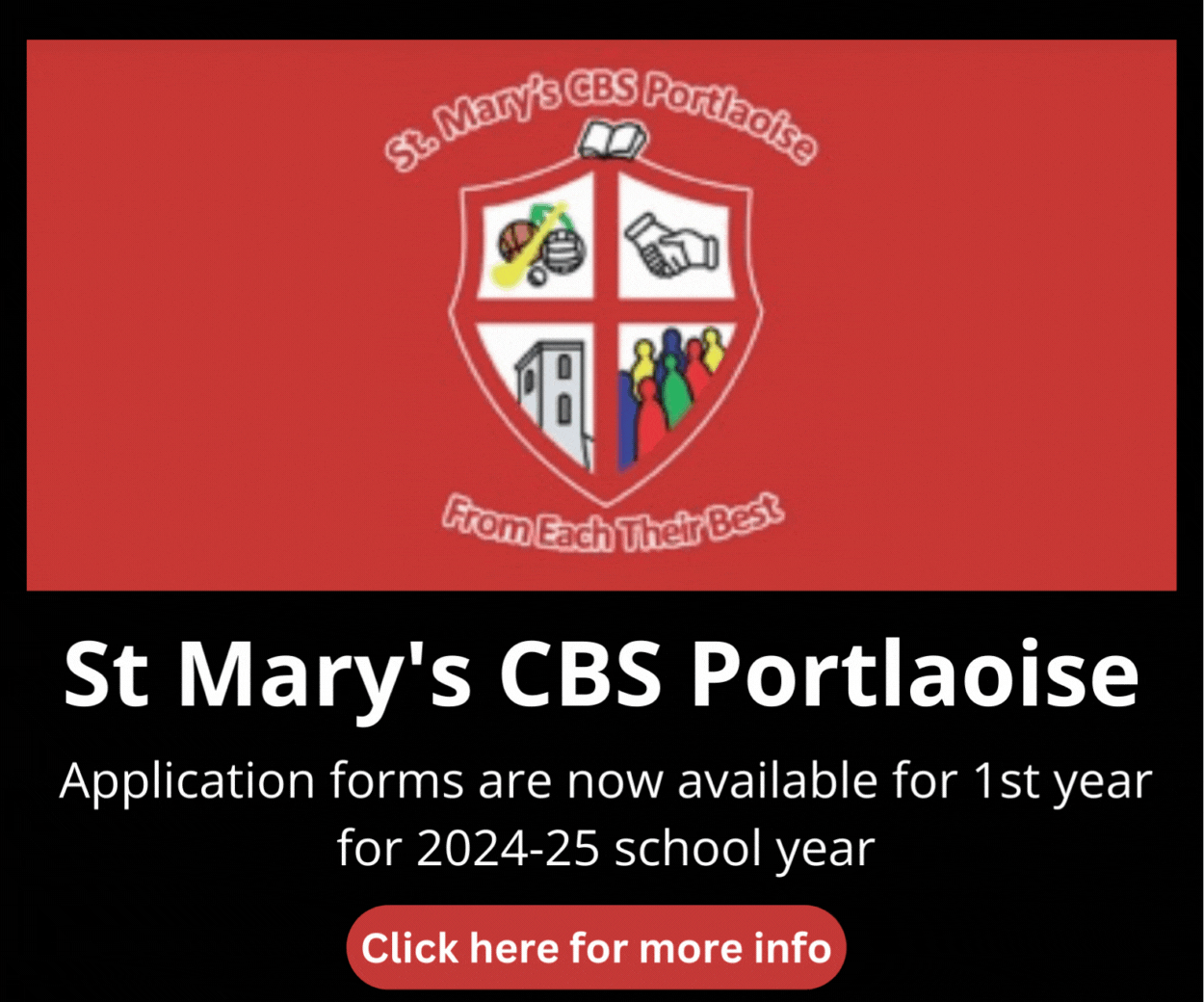 The old school building was converted into a swimming pool which serves the pupils of St Fiacc's and beyond.
Fr John Fingleton was the driving force behind the project of the school.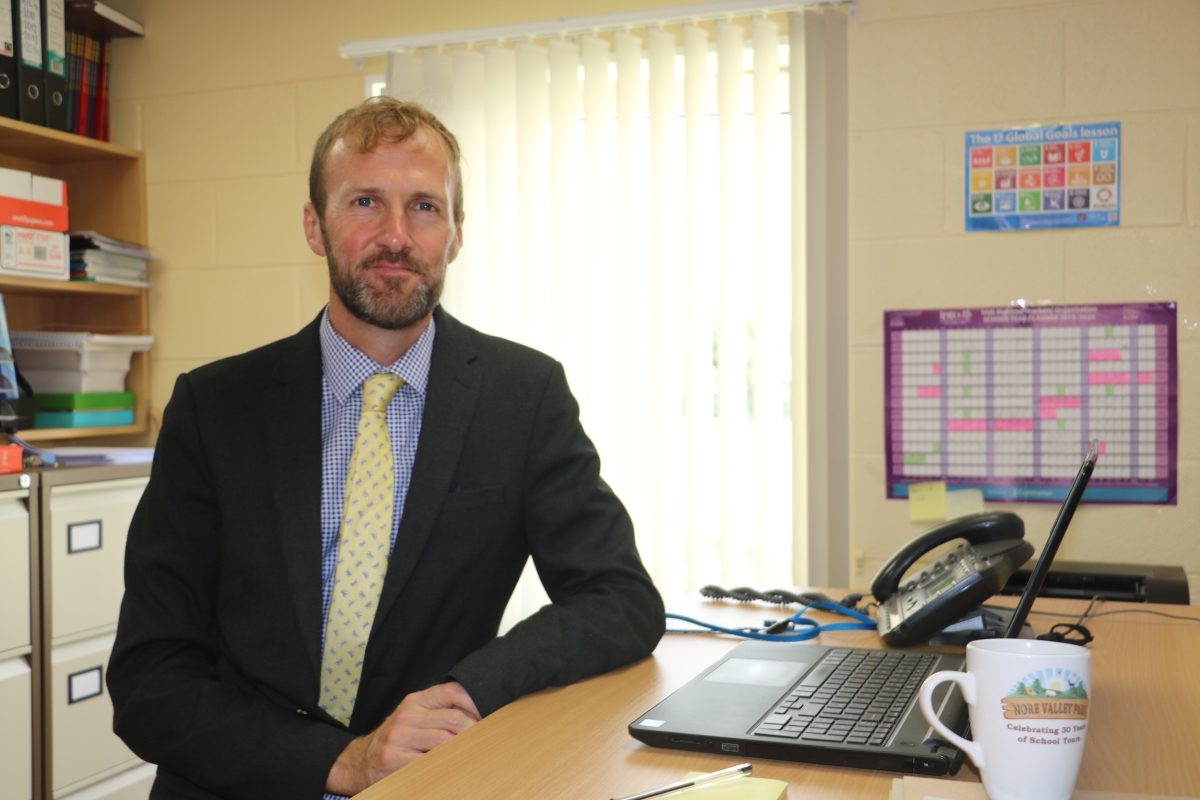 The Crest
Firinne le Misneach is our school motto which translates as truth with courage.
The circle represents inclusivity. The Celtic Cross is copied from the "The Croppy Grave" memorial at '98 street. In our community of Graiguecullen, this celtic cross stands as a monument to honour the United Irishmen of 1798 who are buried there.
The Croppies grave at '98 street, Graiguecullen, is the last resting place for more than 600 United Irishmen who died in action in the early morning of May 25th 1798.
Teaching Staff
We currently have a teaching staff of 32, this includes 23 classroom teachers, and eight special educational needs teachers.
We also have three special needs assistants, one secratary, three cleaners,and one caretaker. eight past pupils are now members of our teaching staff.
There is a fantastic team spirit here; every opinion is valued and we all work with care and compassion to bring the best out in our pupils.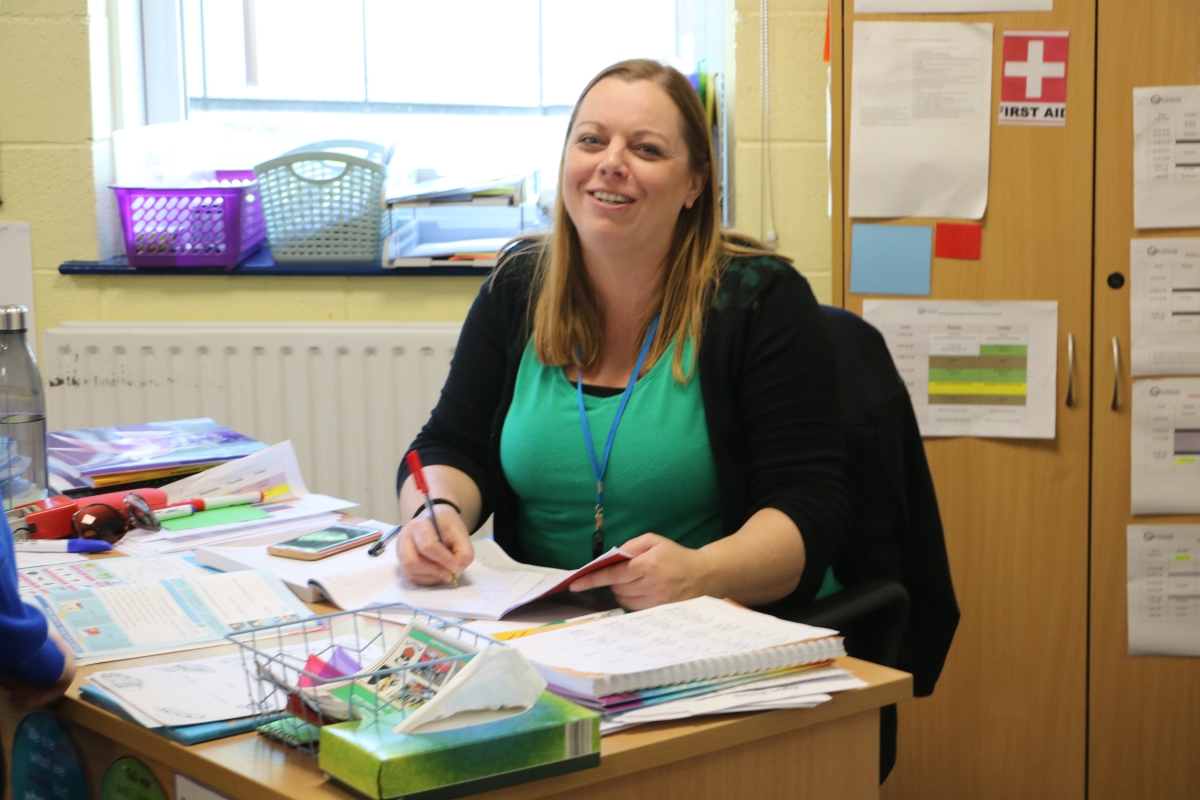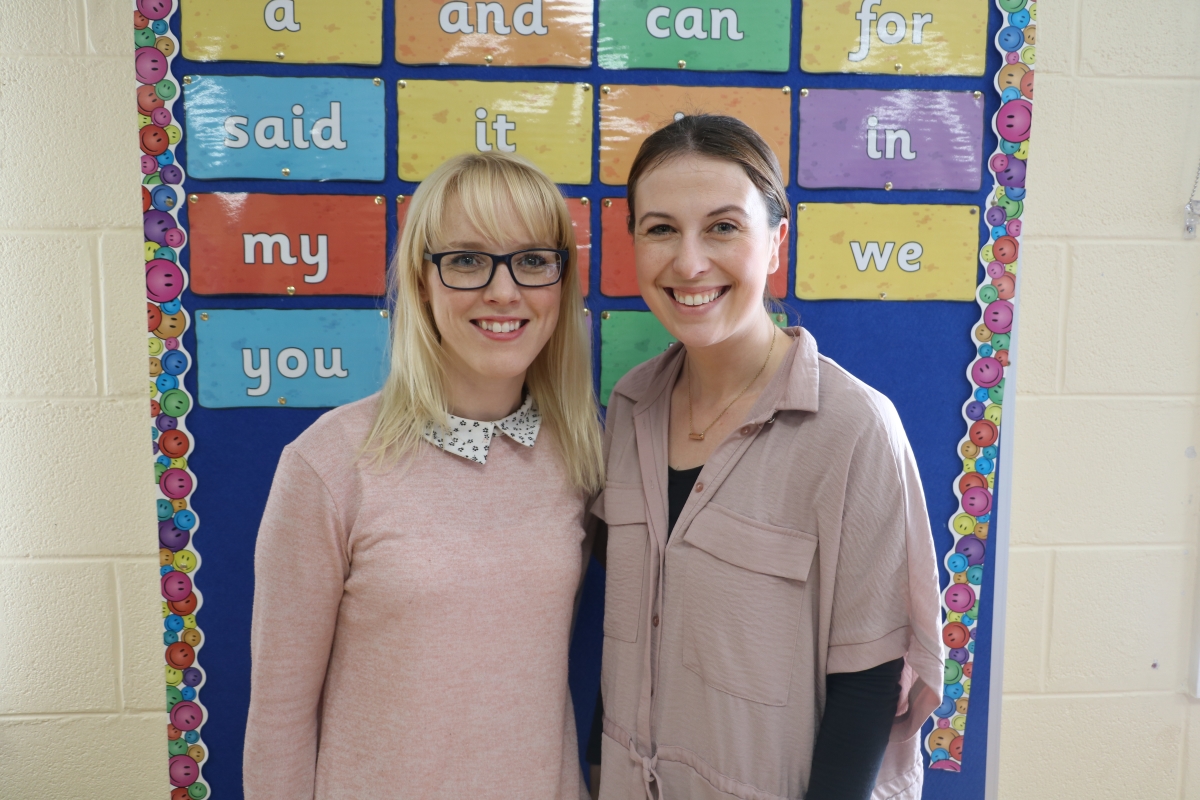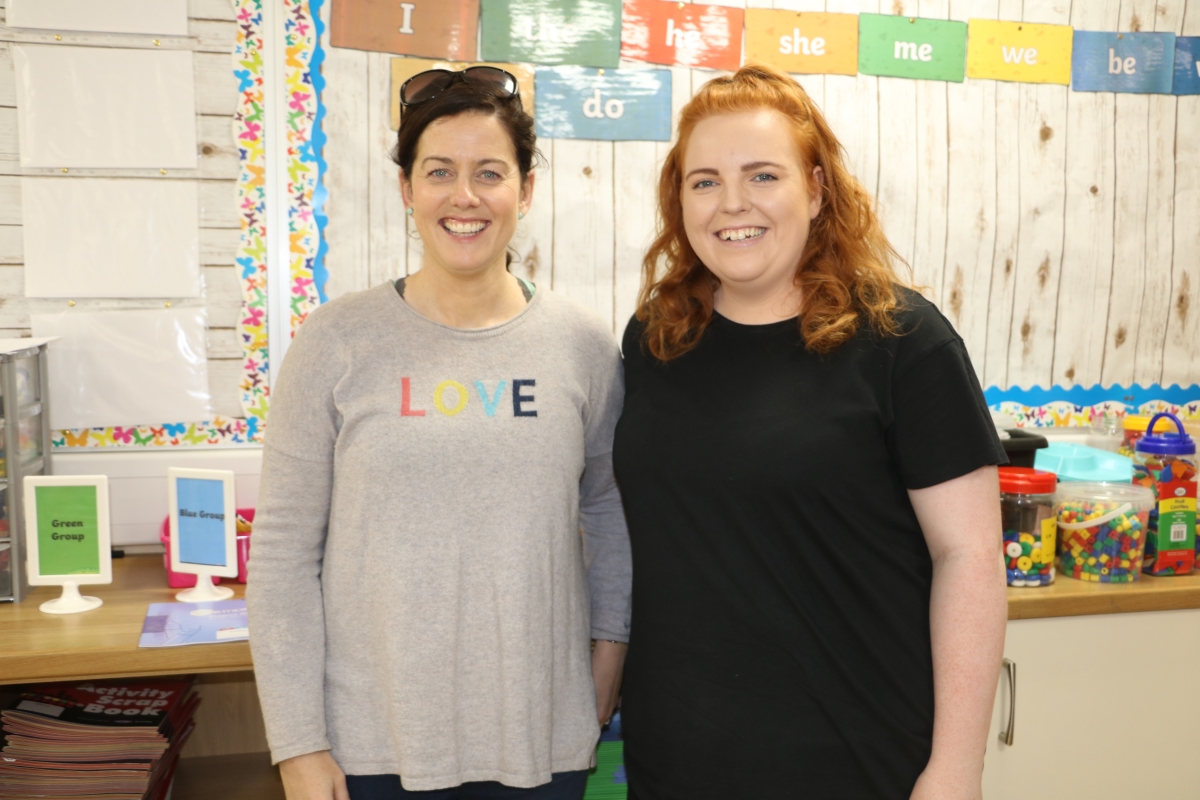 Students
We presently have 590 pupils whose profile is a representative of the diversity in Graiguecullen today. We celebrate first generation Irish and families who trace their roots back many generations in Graiguecullen. We celebrate pupils of the Catholic faith, other faiths and none.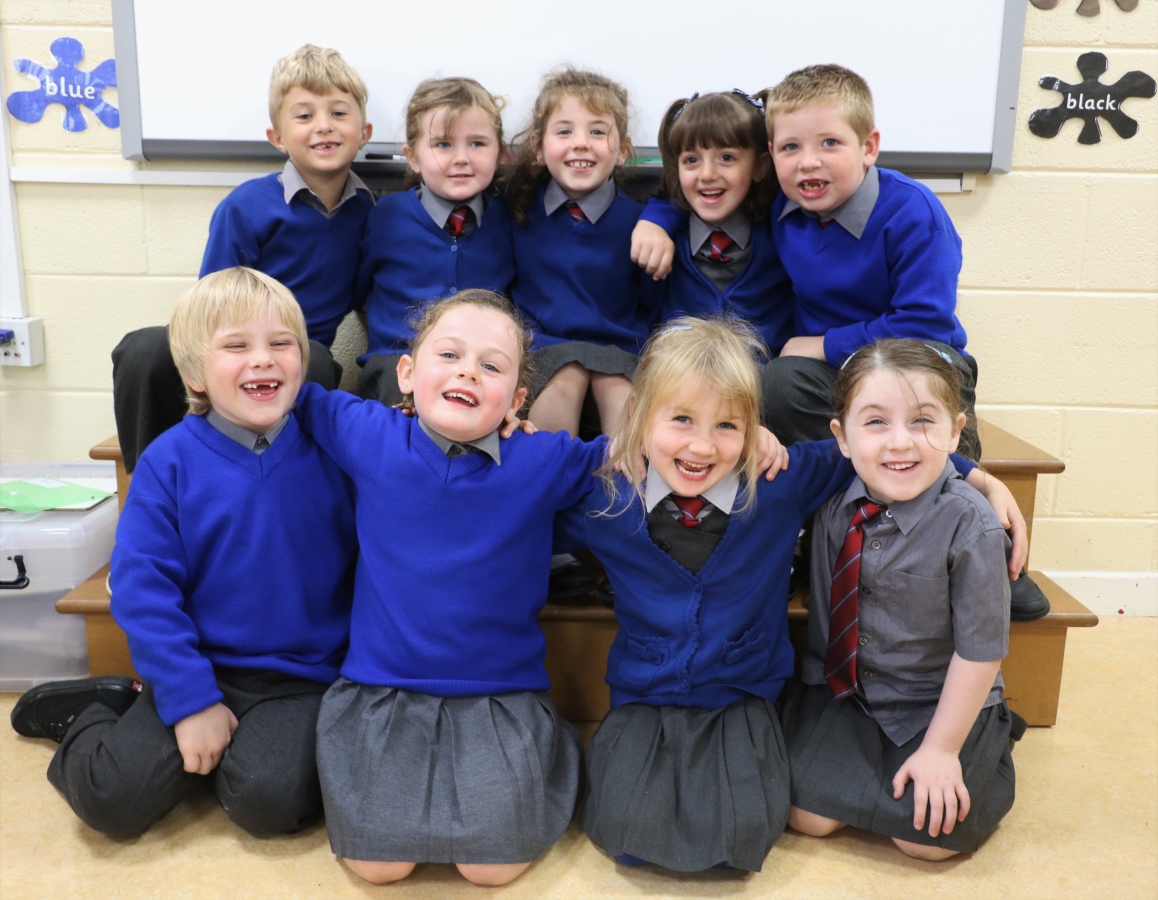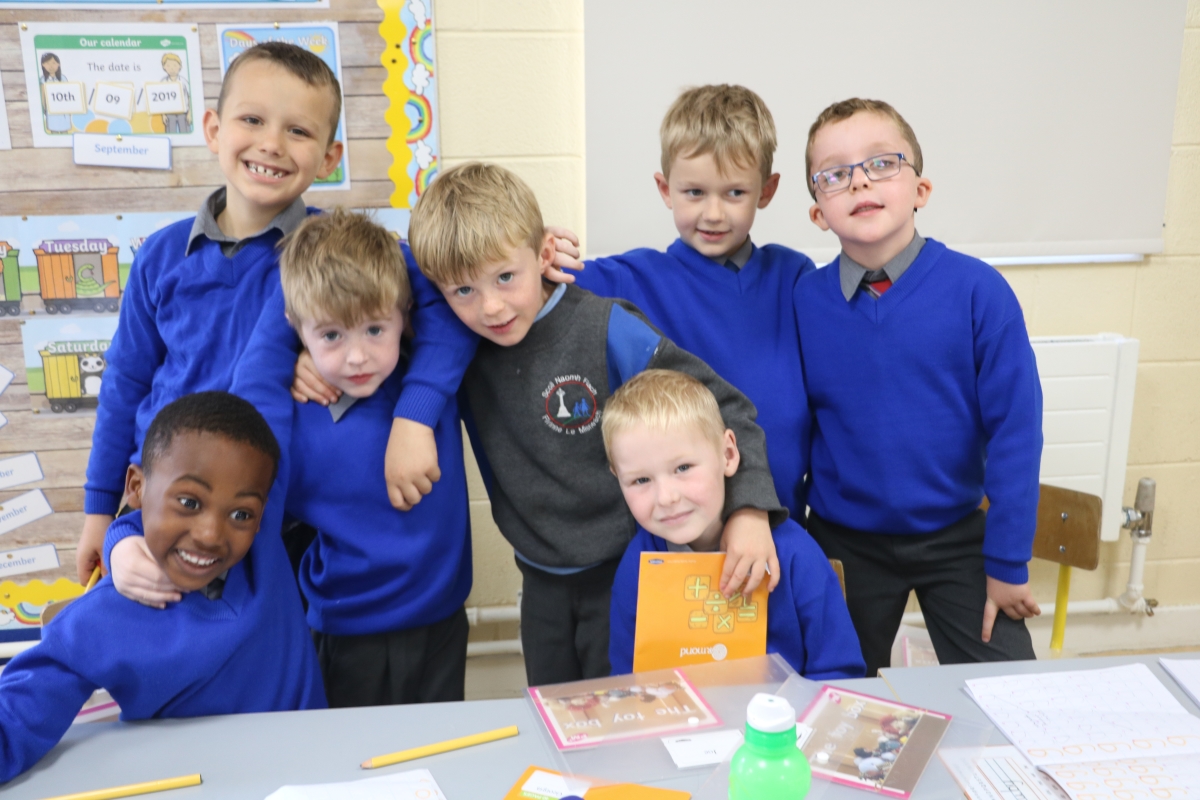 The Area
Although it has a Carlow address, the people of Graiguecullen are proud Laois people and the local rivalry and banter intensifies wheneve rLaois play Carlow. In fact the Carlow/Laois Geographical Boundary runs right through the school grounds.
Graiguecullen is an area that has grown in population in the last decade. The present school was built to cater for 200 pupils in 1991 and even though extensions were added in 2008 and 2017 the school still requires further infrastructural development to cater for growing demand.
The parish of Graiguecullen is extremely active lead by PP Fr John Dunphy who also acts as school chaplain. The poor Clare's are enclosed order based beside St Clare's Church.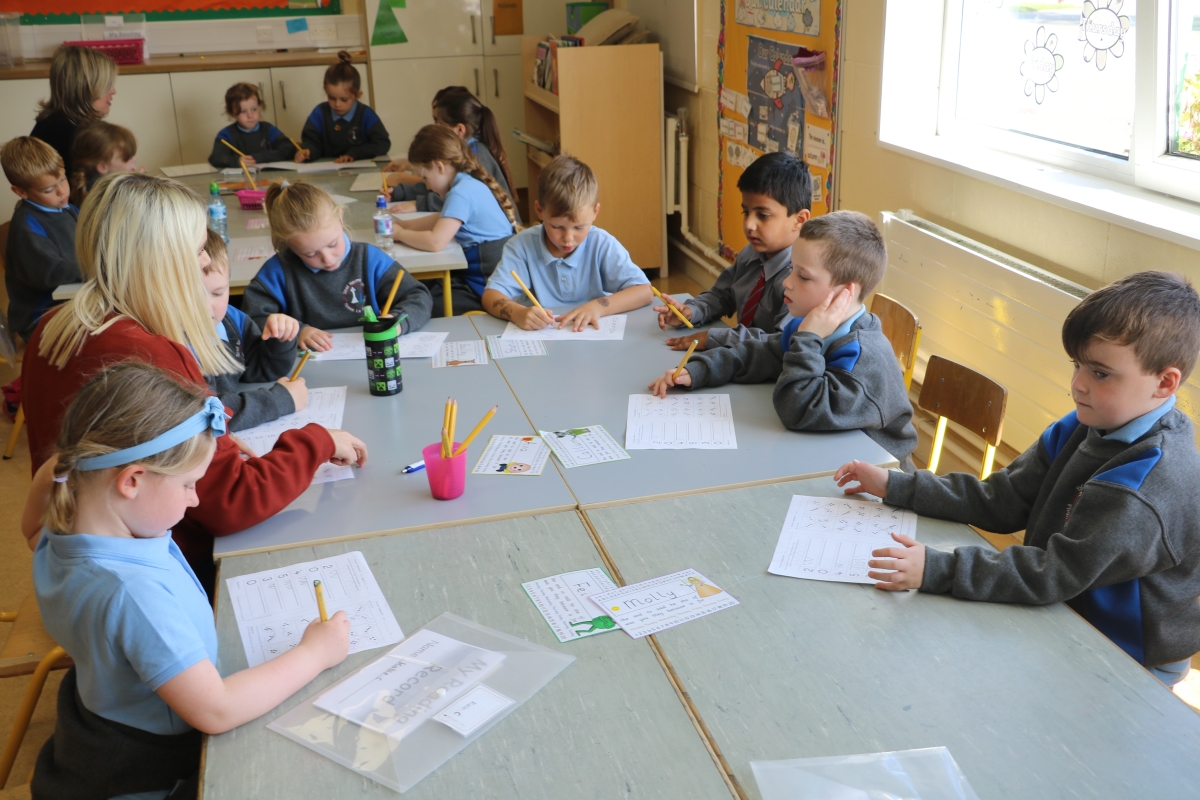 School Achievements
The school values extracurricalar development of all our pupils and in doing so offers choir, debating, drama, Irish Dancing, Irish Dancing, RObotics, quizzes, GAA, soccer, chess, student council, rugby, athletics, Polish classes, guitar, swimming and table tennis.
We are very competitve in interschools gaelic and soccer competitions. Respect for the environment is something we value and merited many tidy school awards and green flags as a result.
We recieved recognition in 2018 for integrating ICT into teaching and learning with a Digital School of Distinction Award.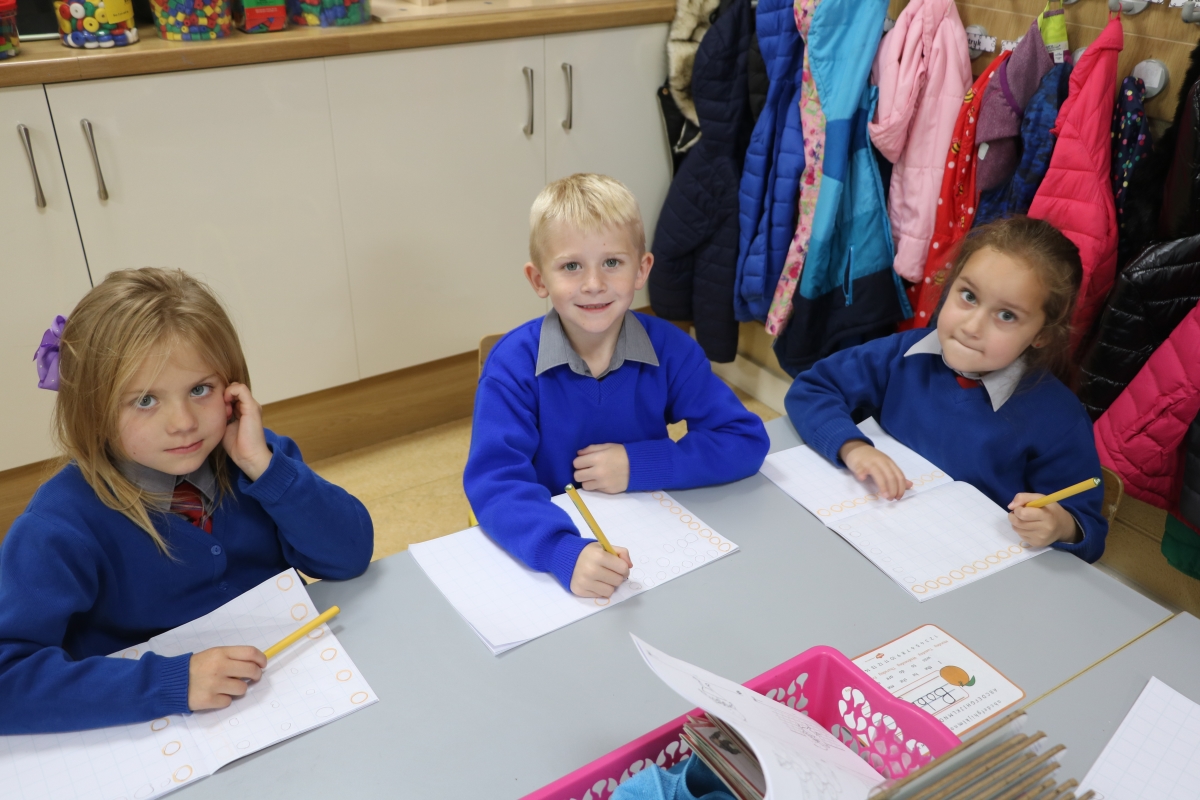 History of the school
Initially boys and girls were educated separately. The boys school opened in 1825 and the girls school opened 1875. These schools were replaced in the 1940's by a modern eight room school. This was named St.Fiacc's boys and girls continued to be eductaed separately.
In 1991 the present St Fiacc's NS was opened on a large green field site situated on the Killeshin road.
The local community built and funded a large general purpose sports hall attached. The old building, near the local church, was renovated and enjoys life as Graiguecullen swimming pool.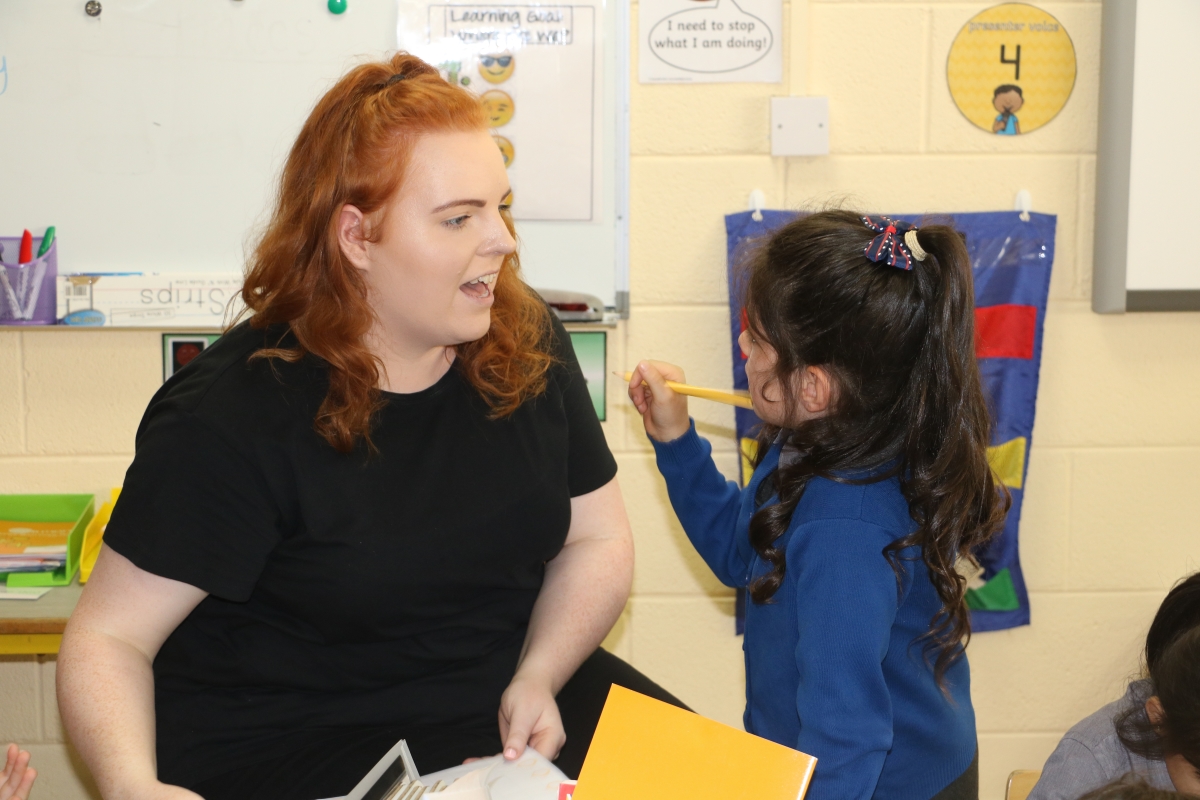 Famous Past Pupils
Two former Rose of Tralee contestants were educated here – Laois Rose Sinead Fennell and Carlow Rose Louise O'Brien.
Street performer Cian Kinsella aka Lords of Strut attended the old school. St Fiacc's has produced many Laois footballers including present members Mark Timmons, Danny O'Reilly and Trevor Collins.
Tommy O Ruaric (Director of the Teaching Council) and his sister Kathleen O'Rourke ( writer of Granny O'Grimm – Oscar nominee for best animated short film) both attended St Fiacc's.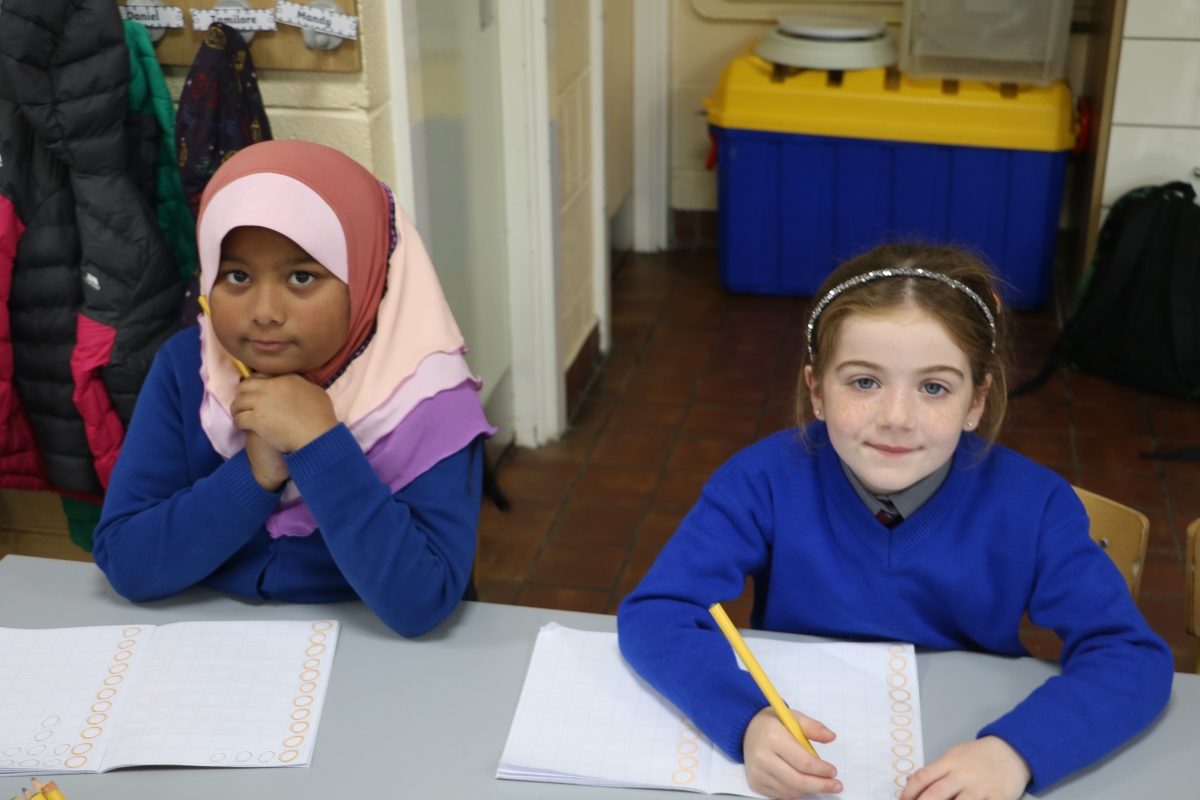 Future Plans
St.Fiacc's is presently planning a third extension. This will involve four additional classrooms and a special class unit to cater for children with autism.
It is a large project but will allow St Fiacc's to further to include pupils with Special Educational Needs.
Ideally the school needs increased car parking to cater for increased staff and a large PE hall to reflect the demands of today's 23 classroom building.
It is an exciting time to be at the helm but I am confident the we will continue to build on the great work achieved on a daily basis of our staff.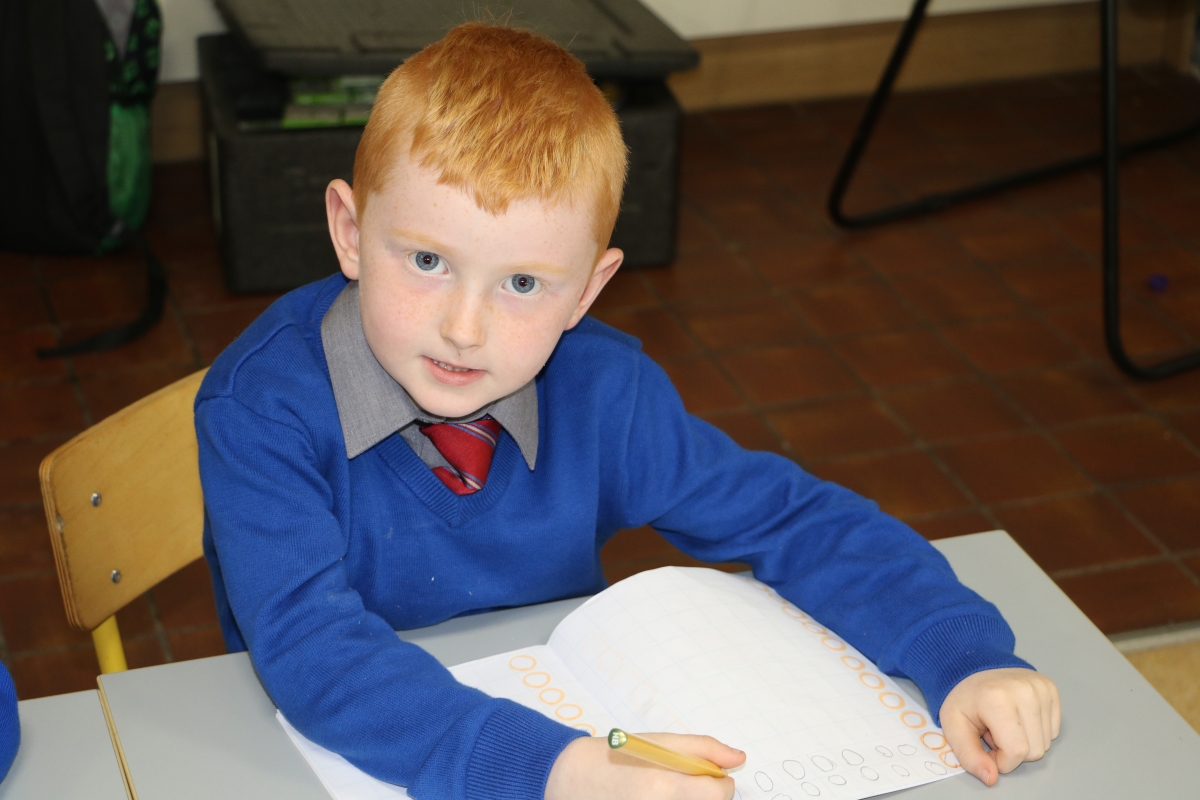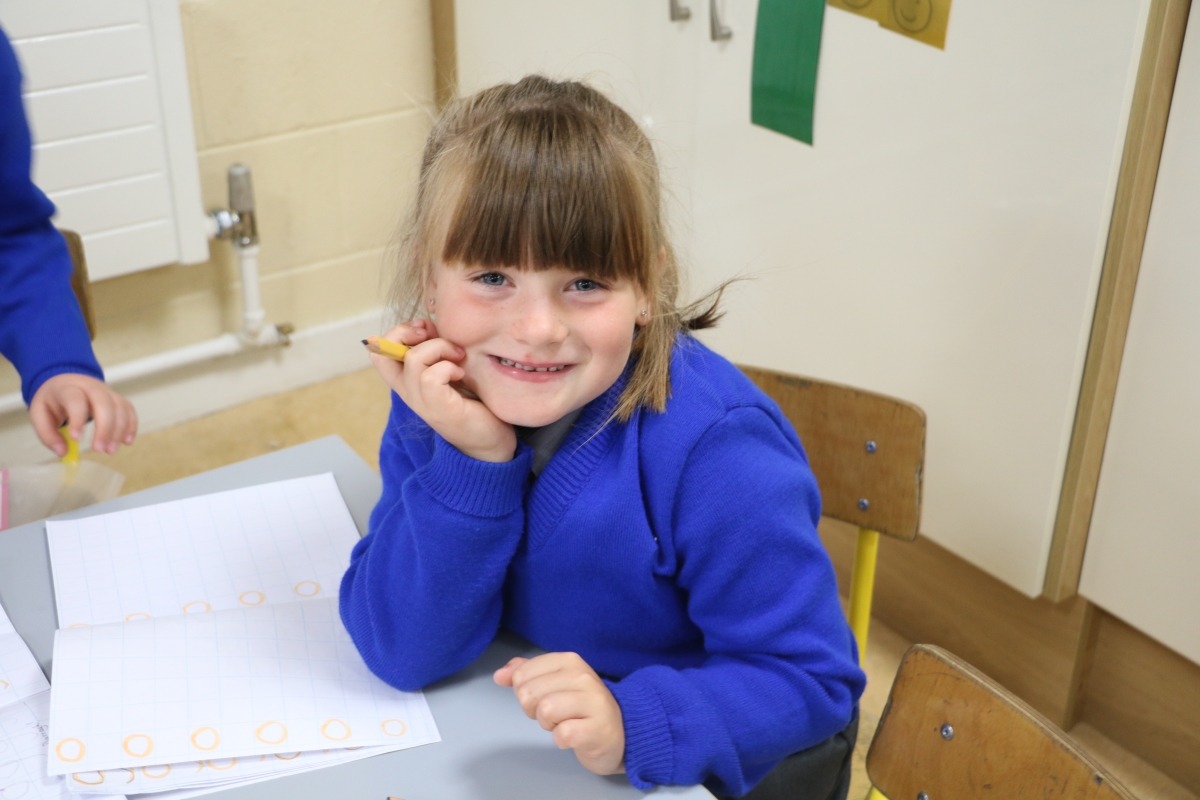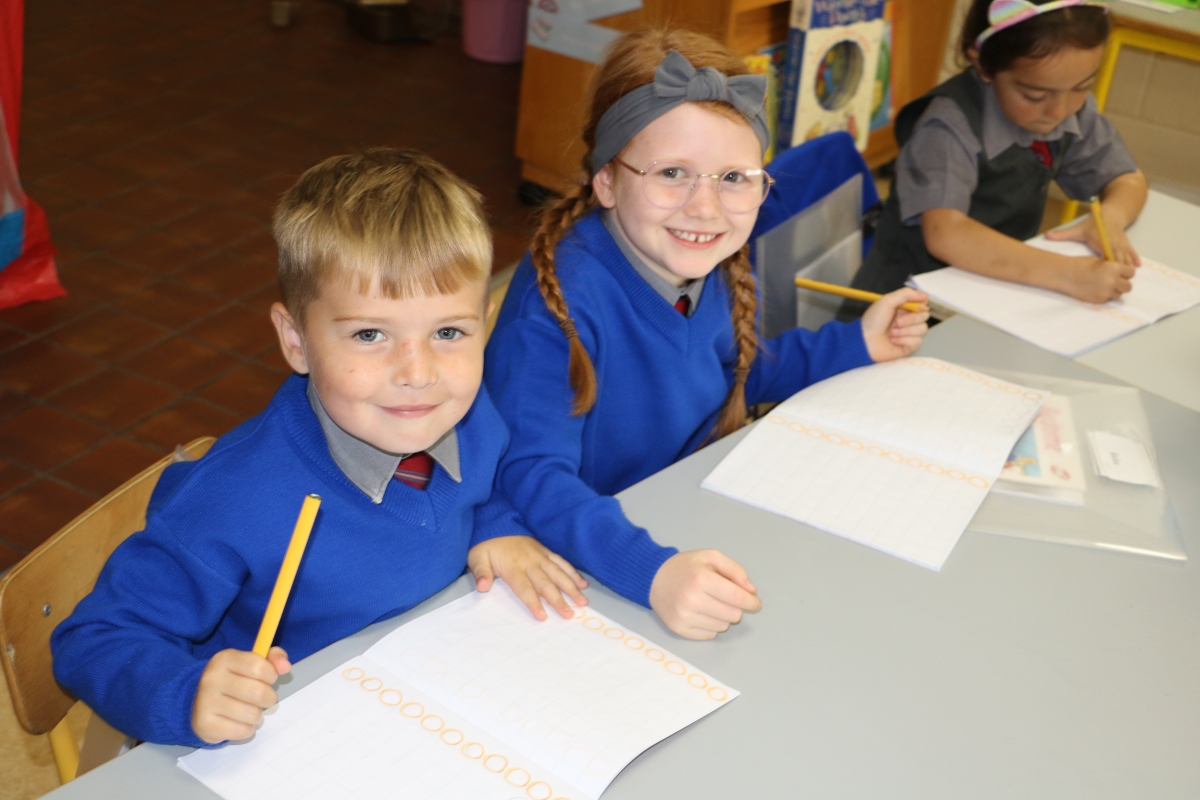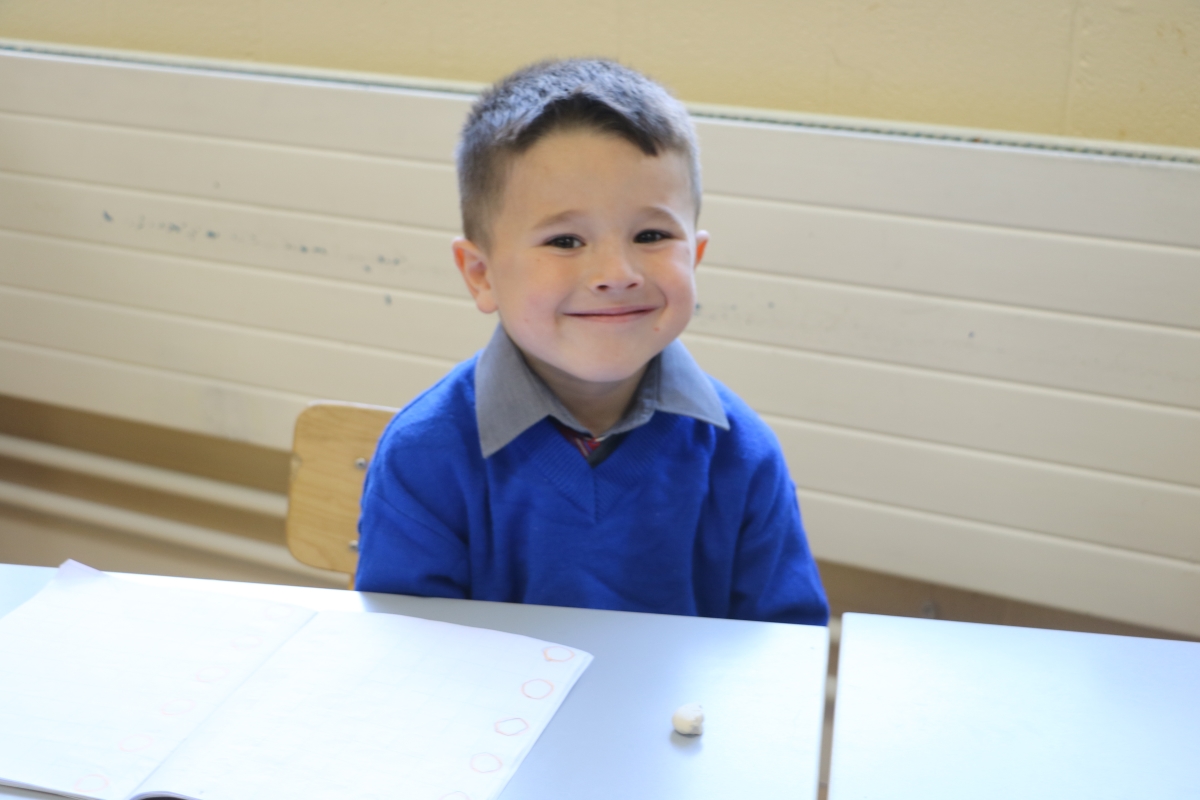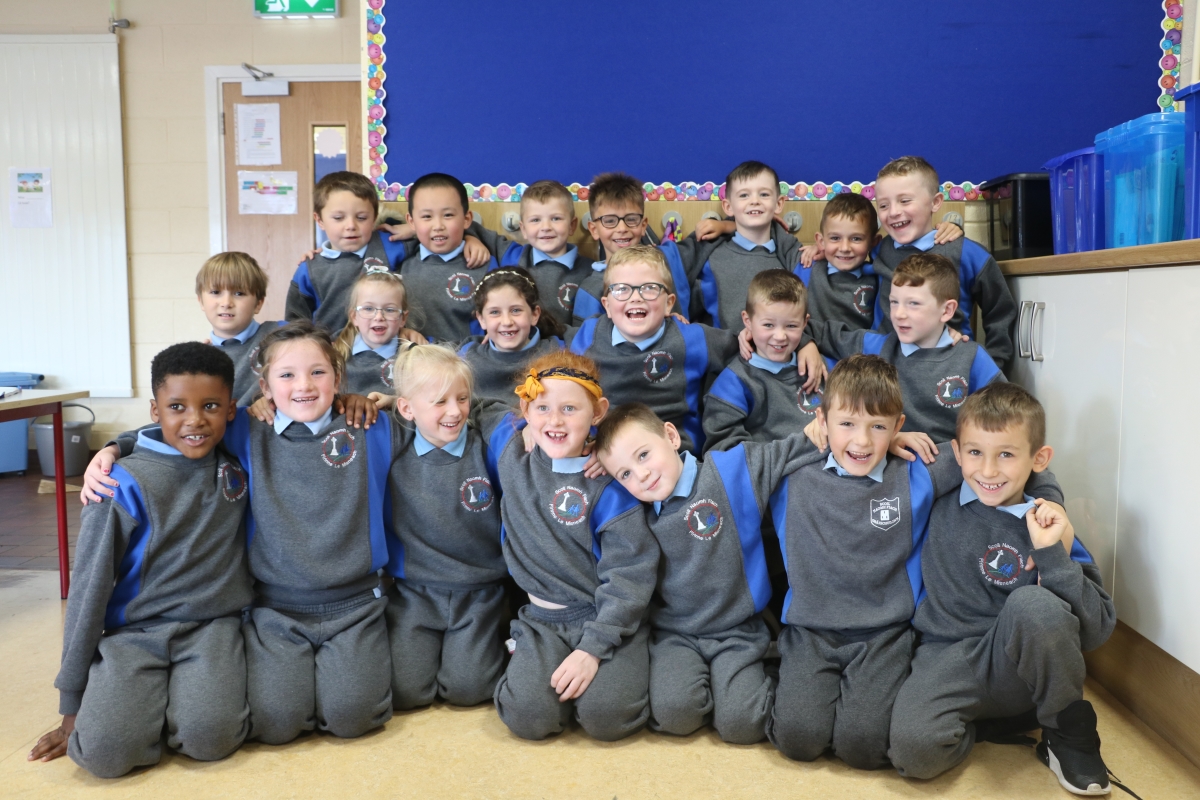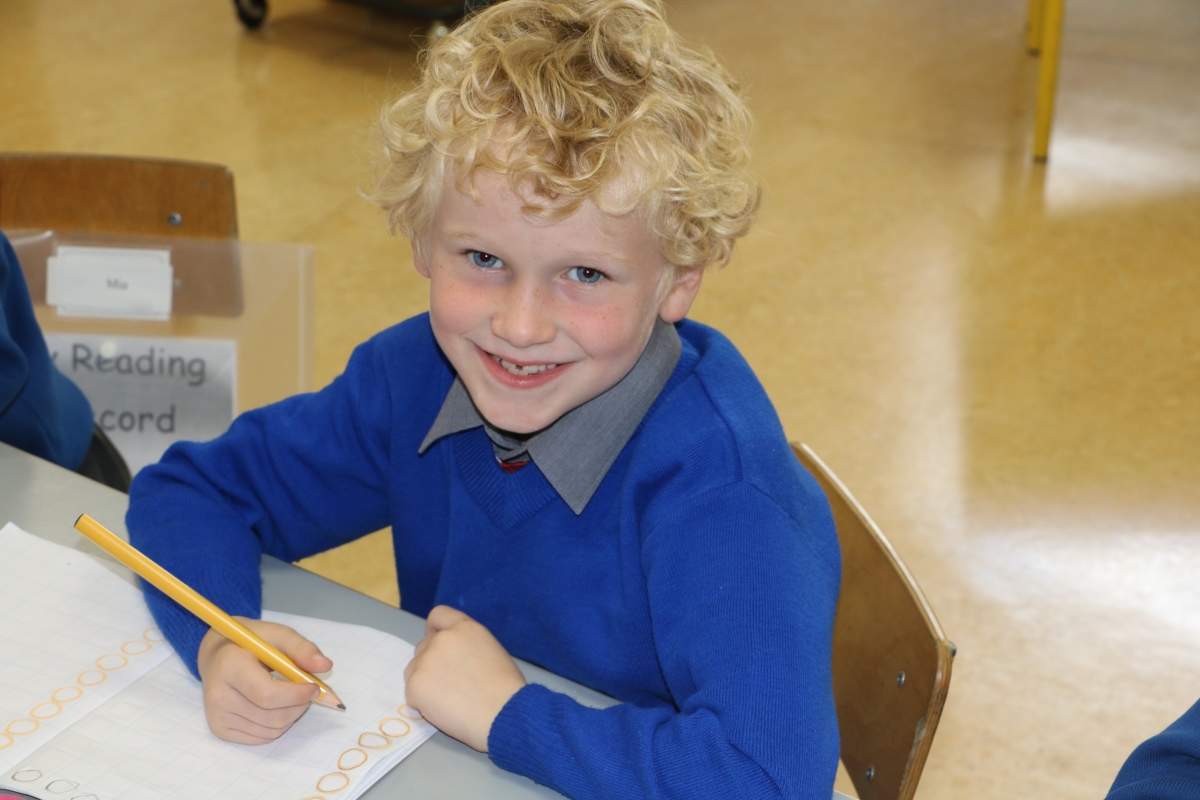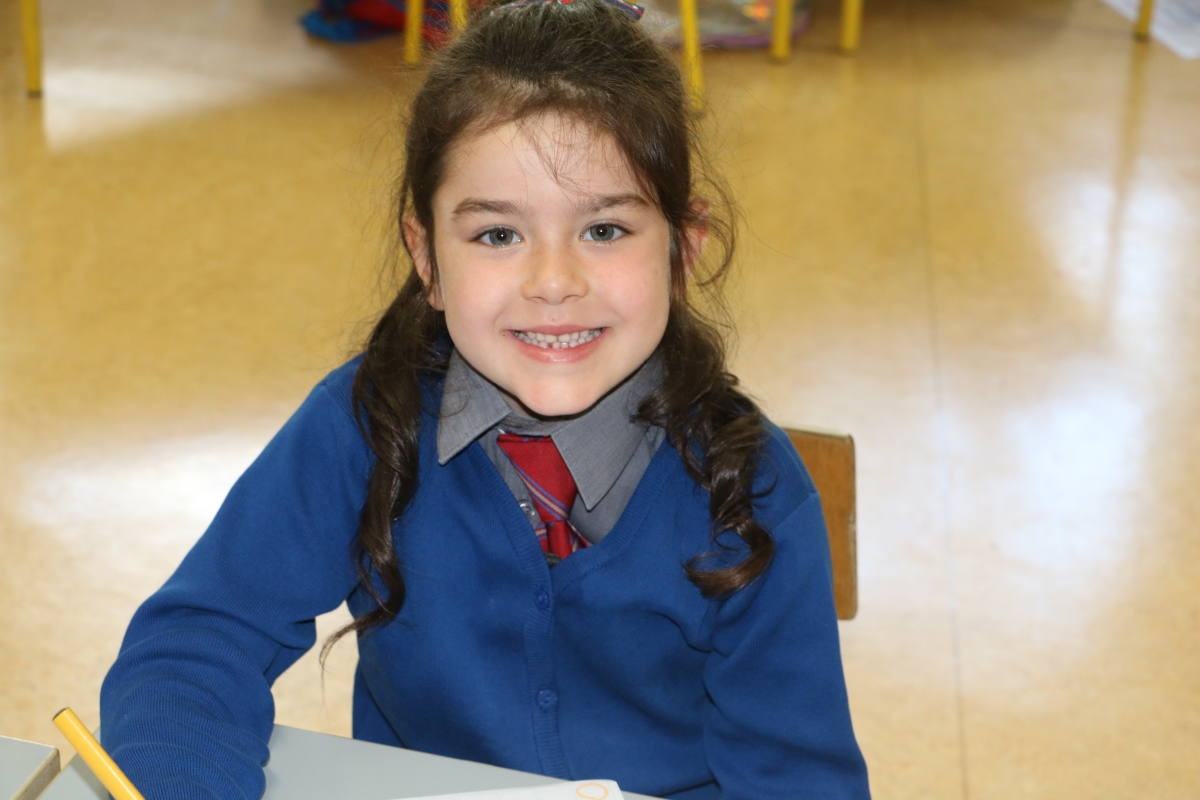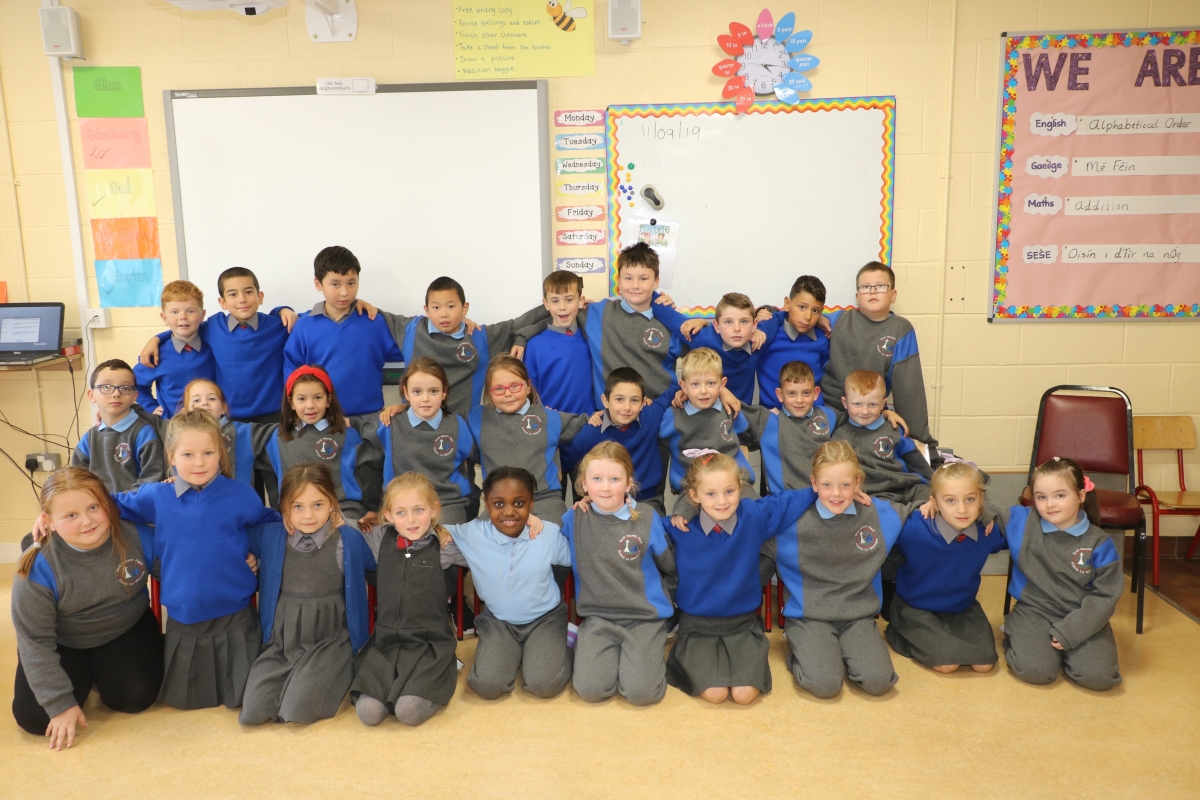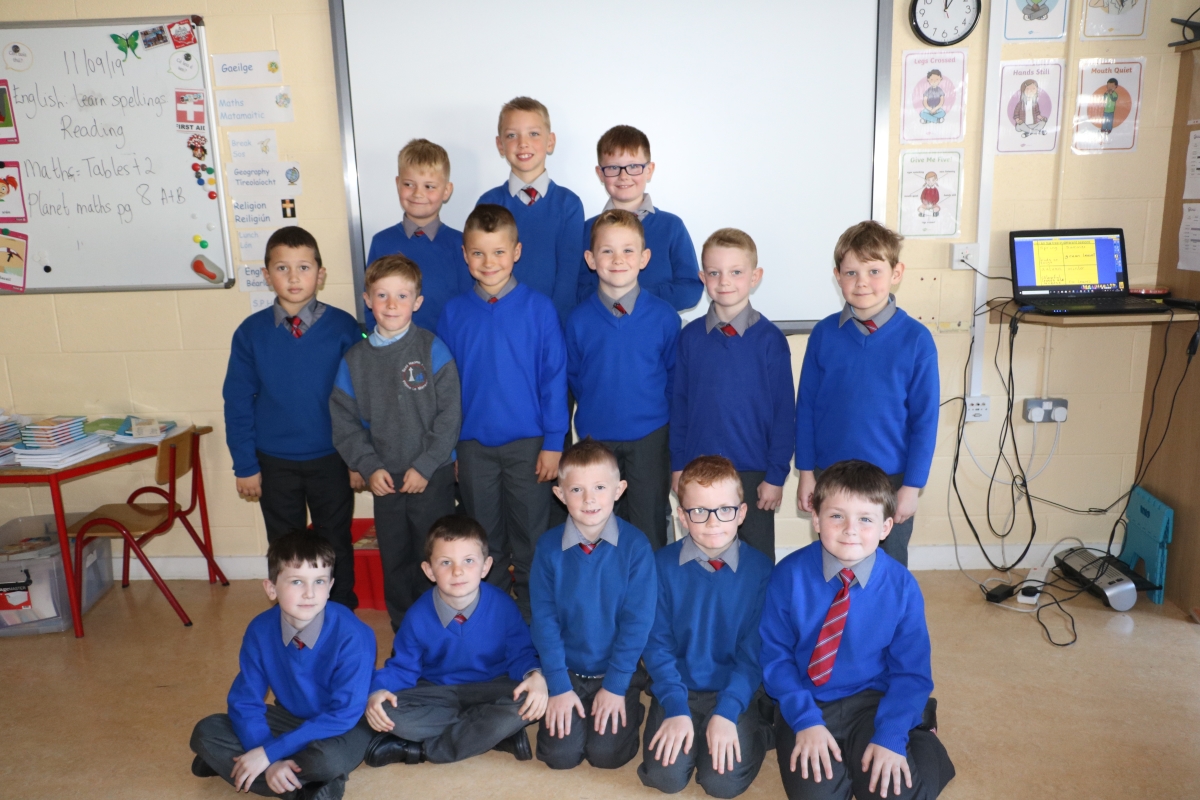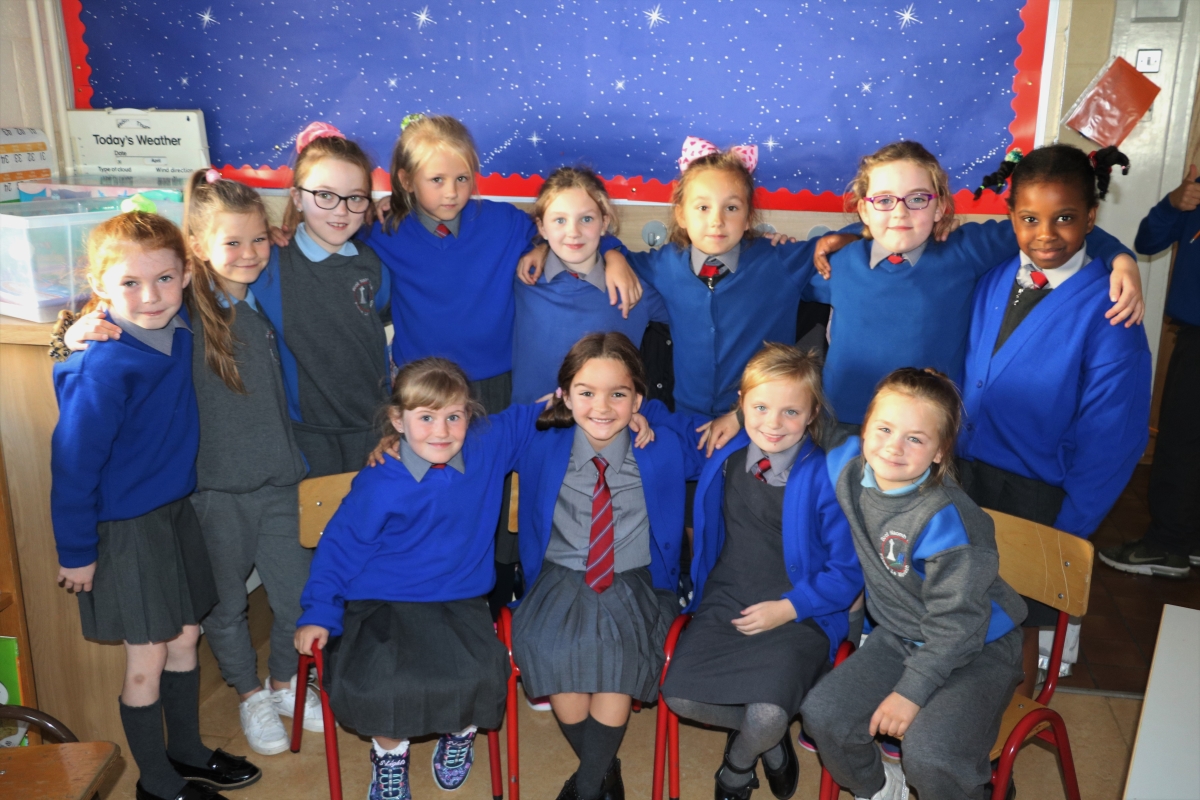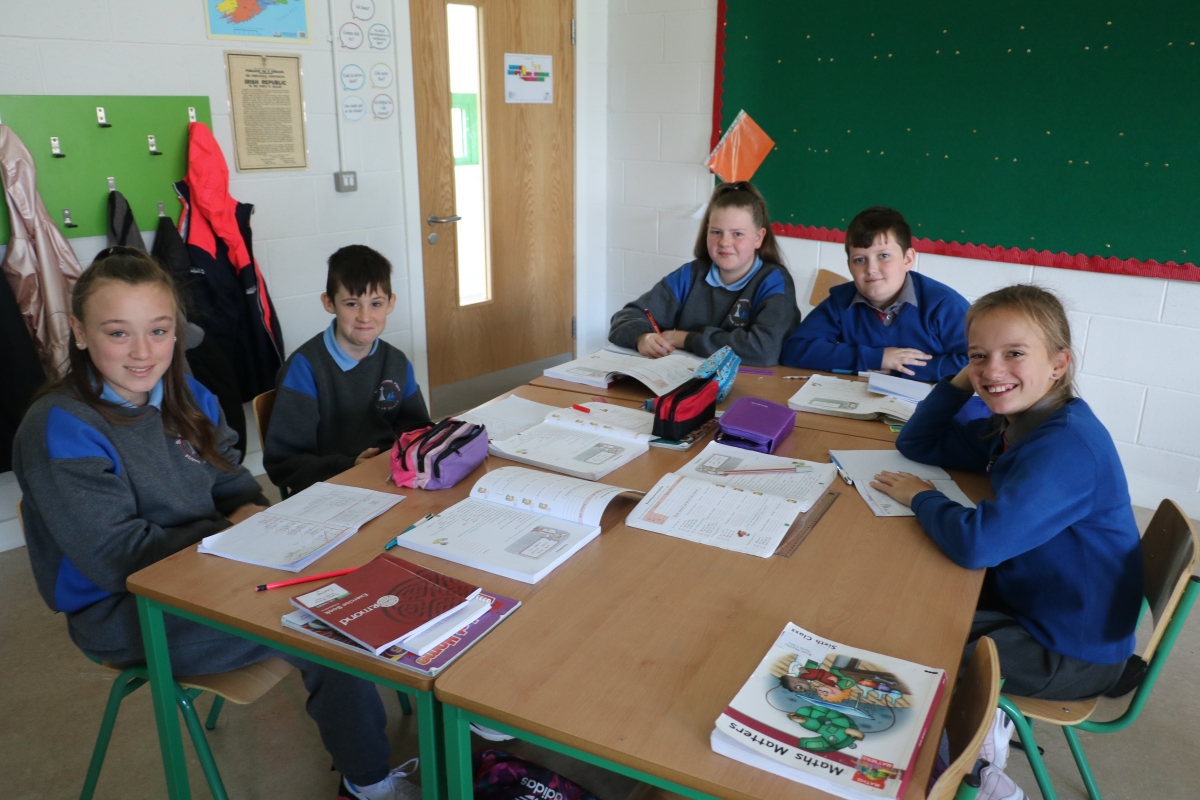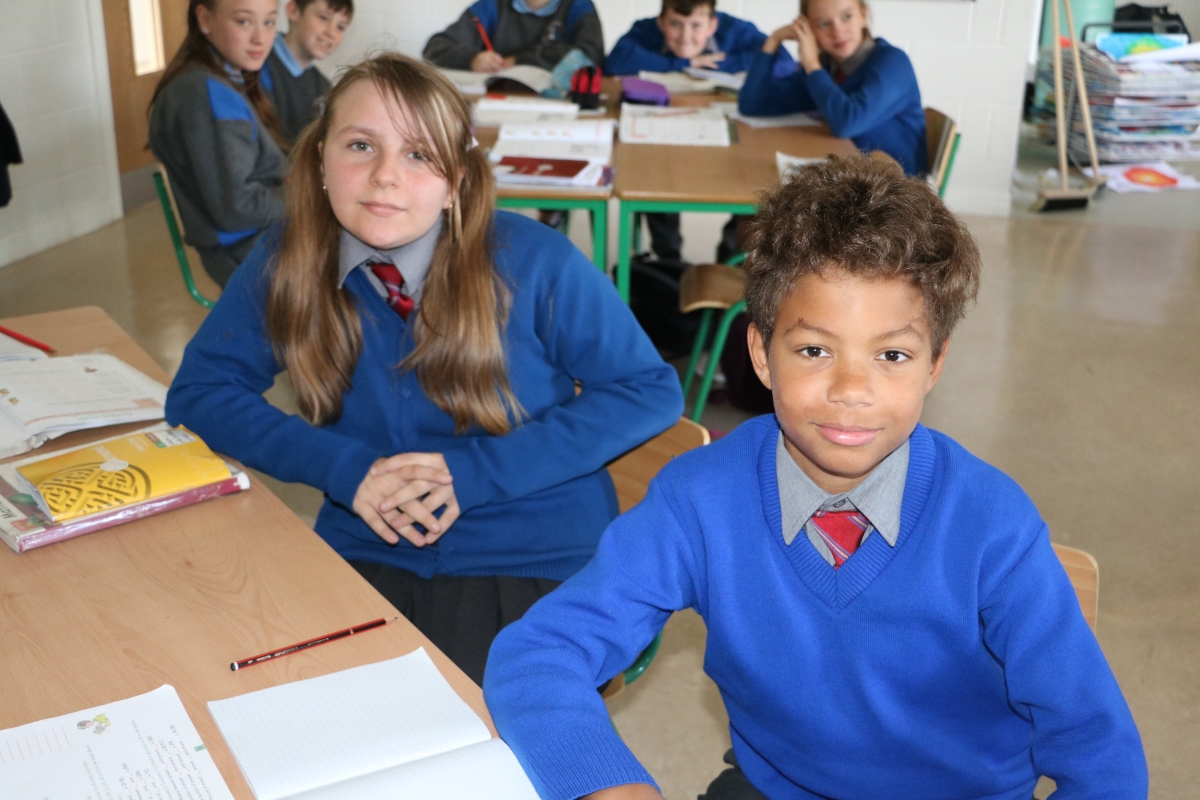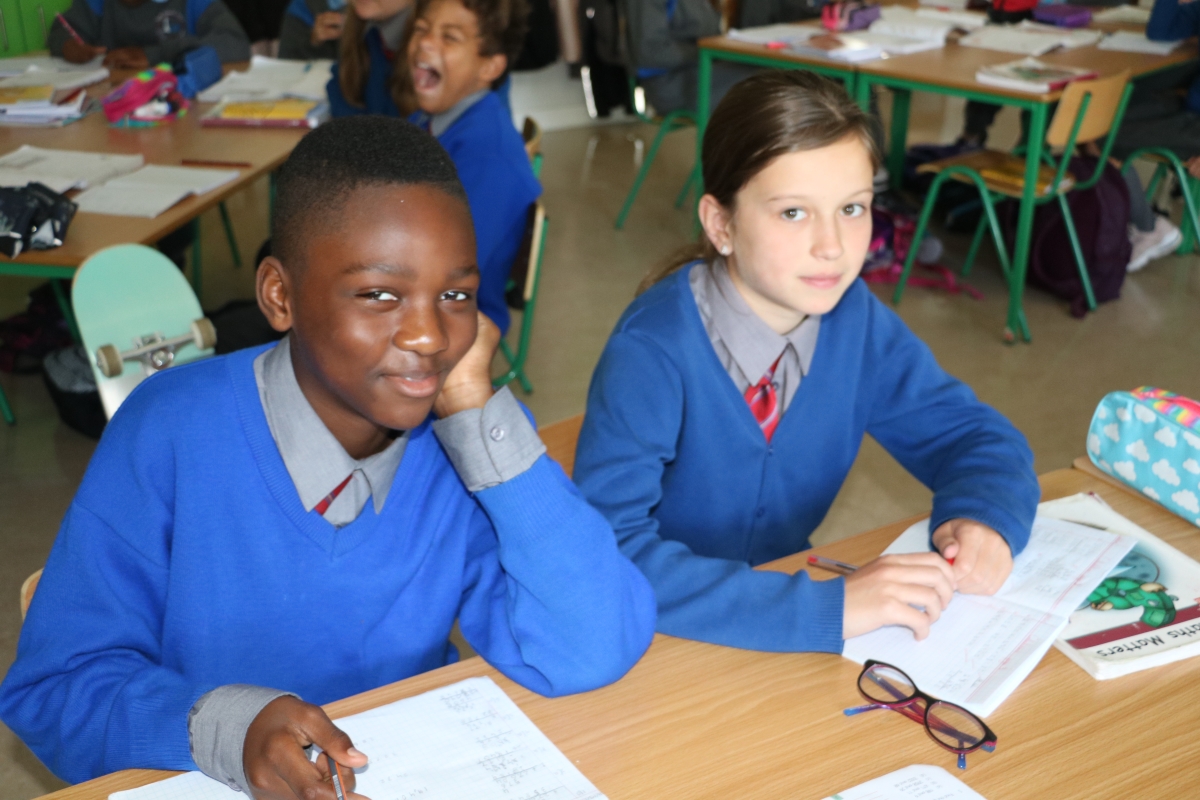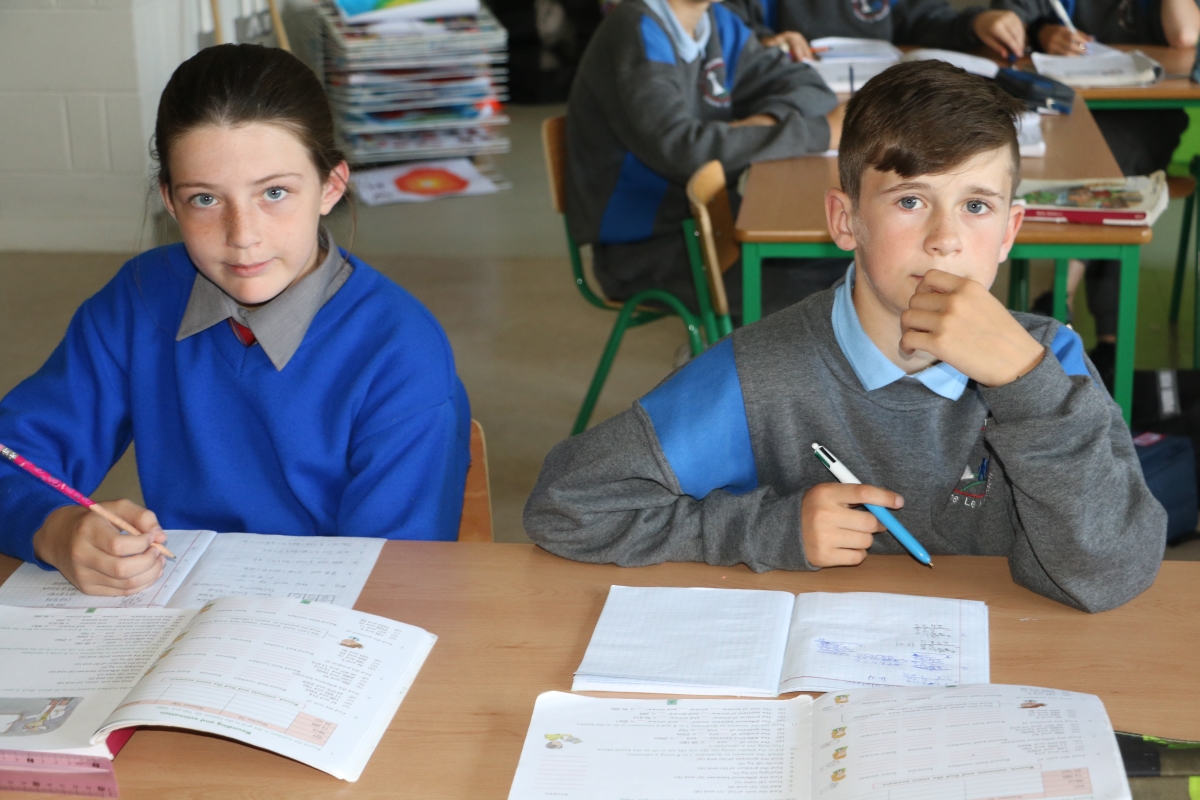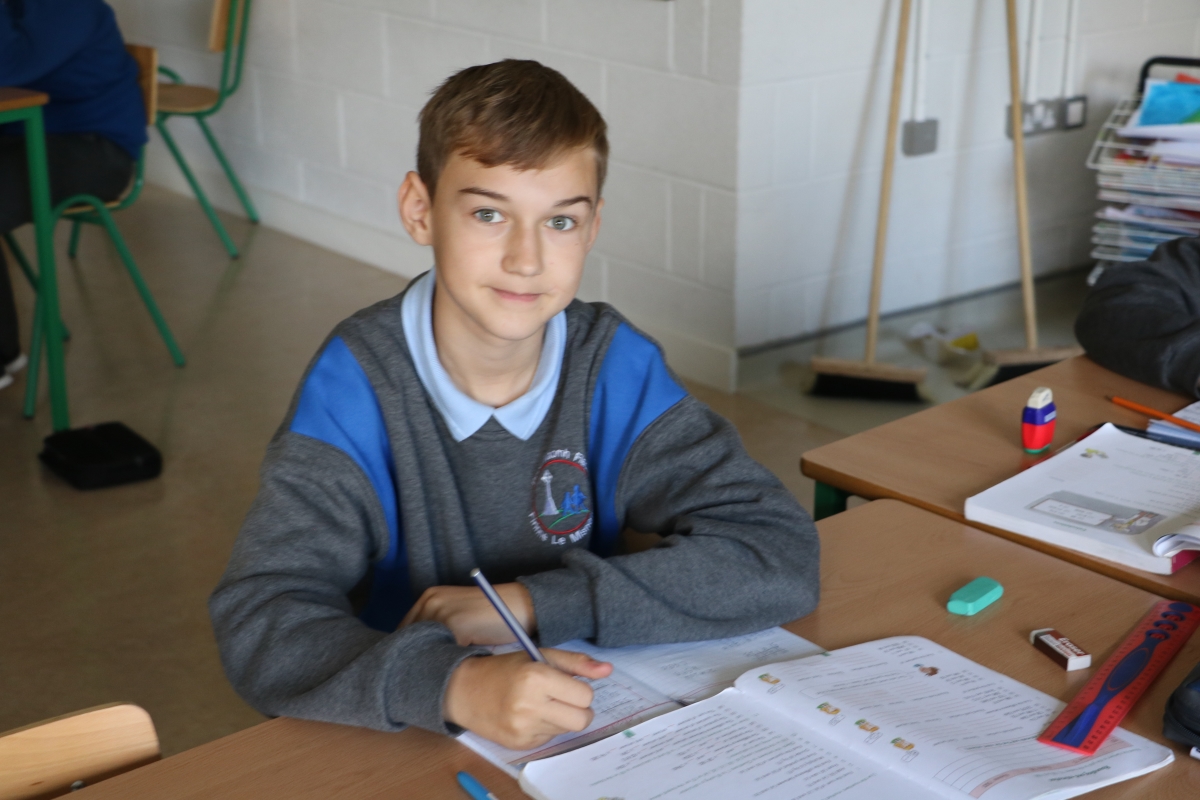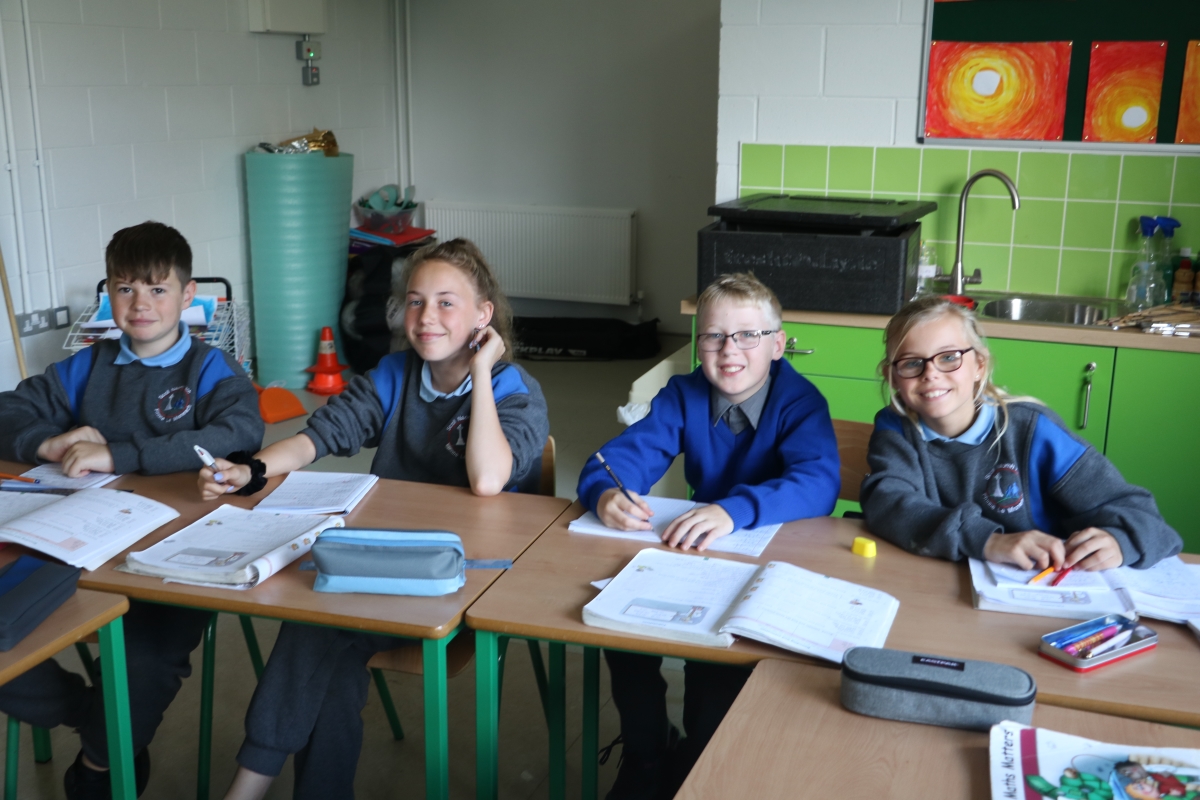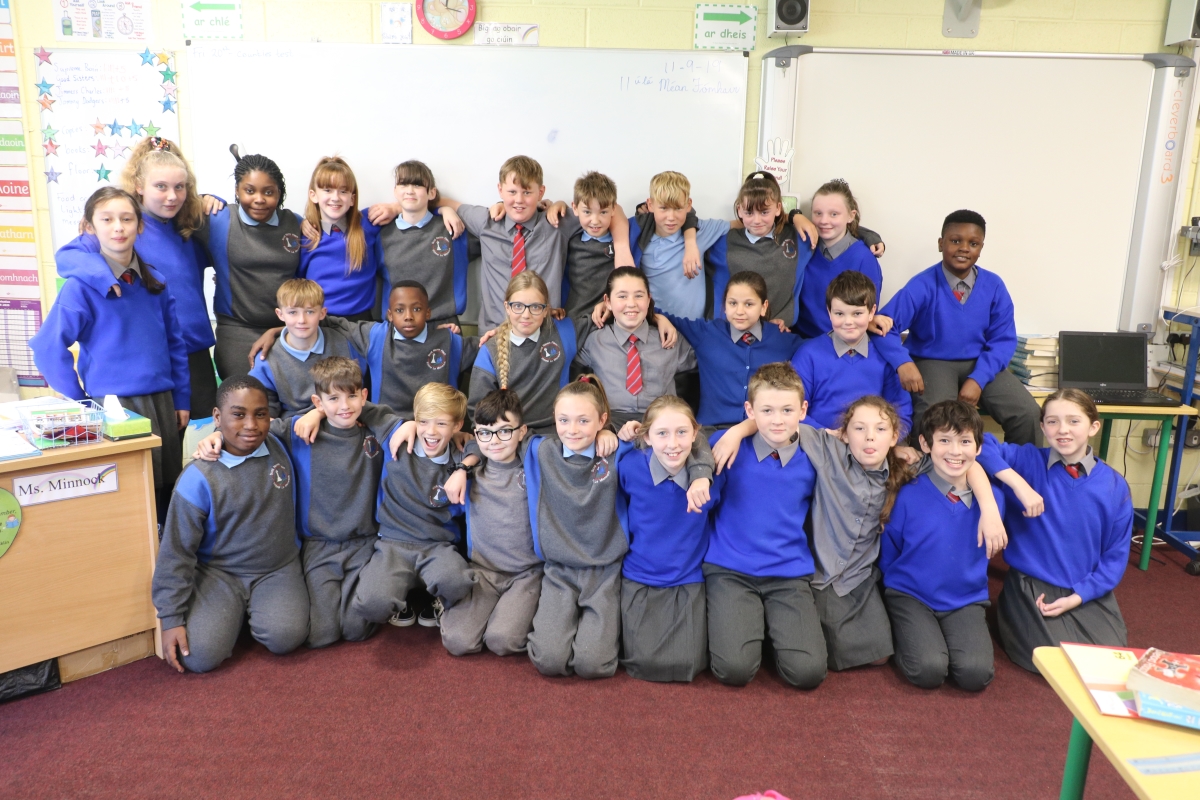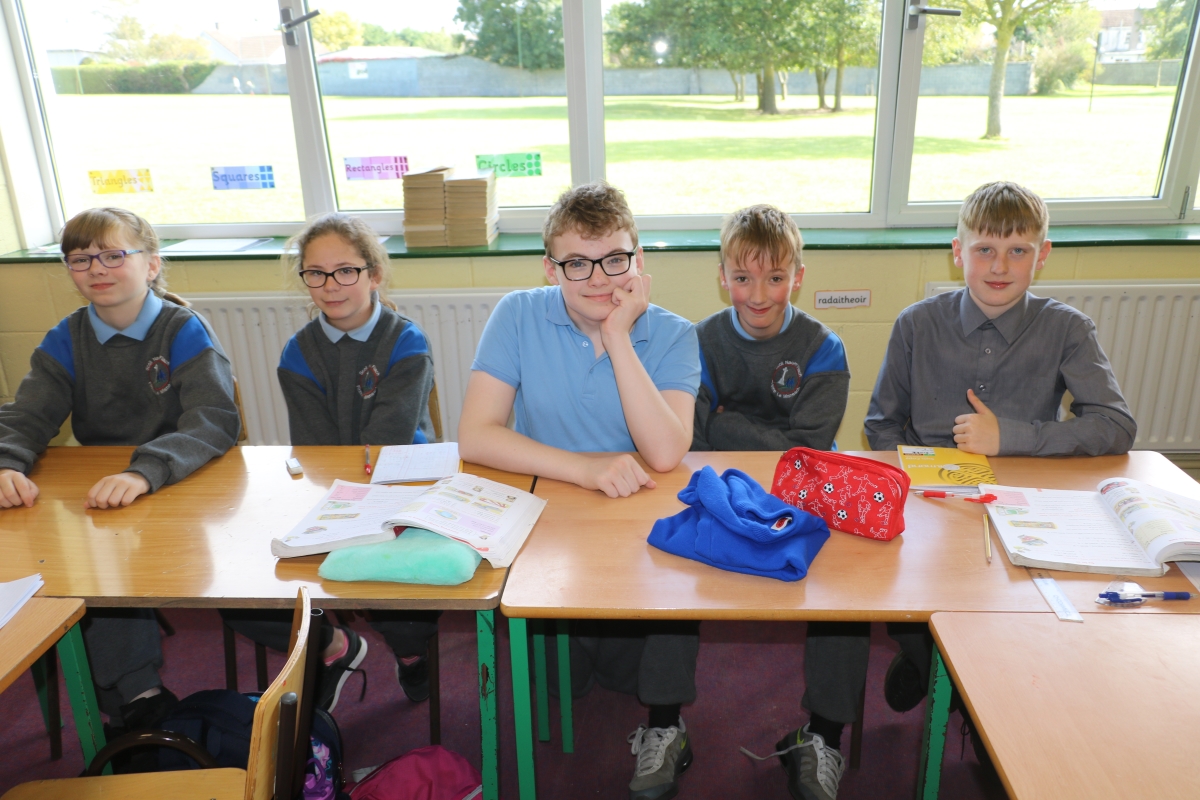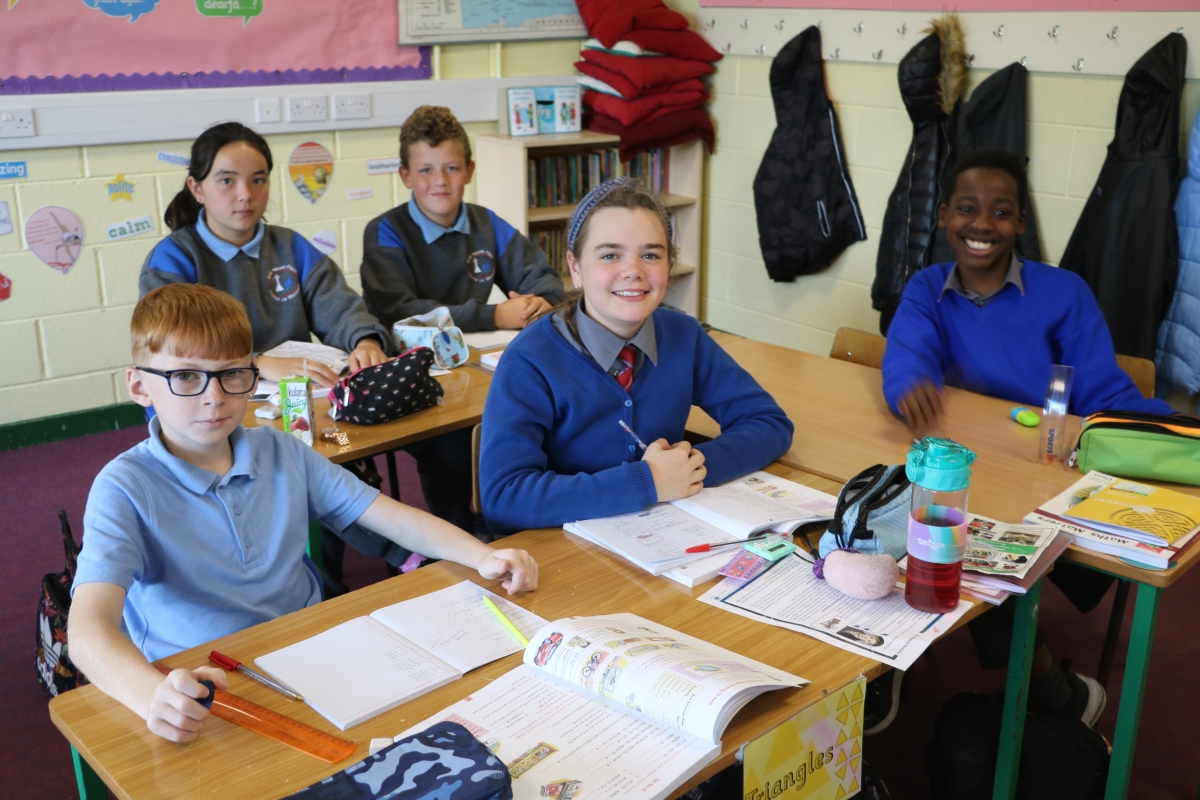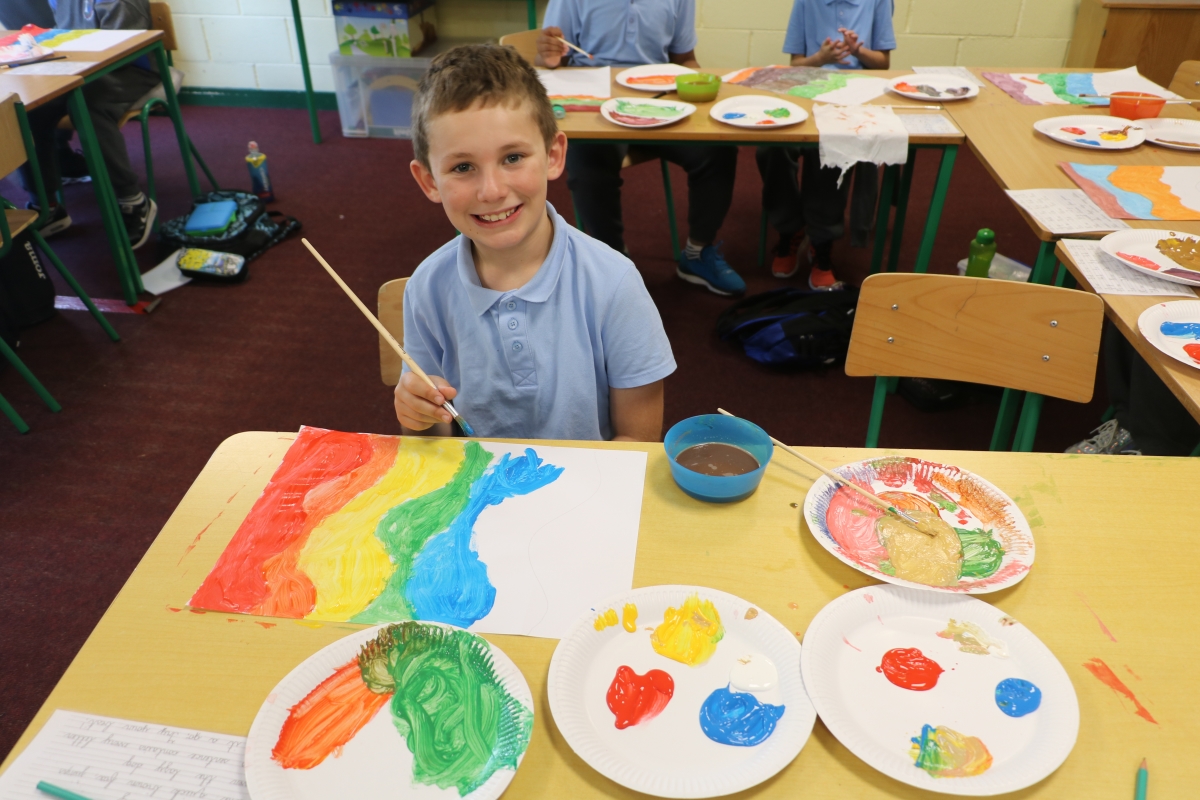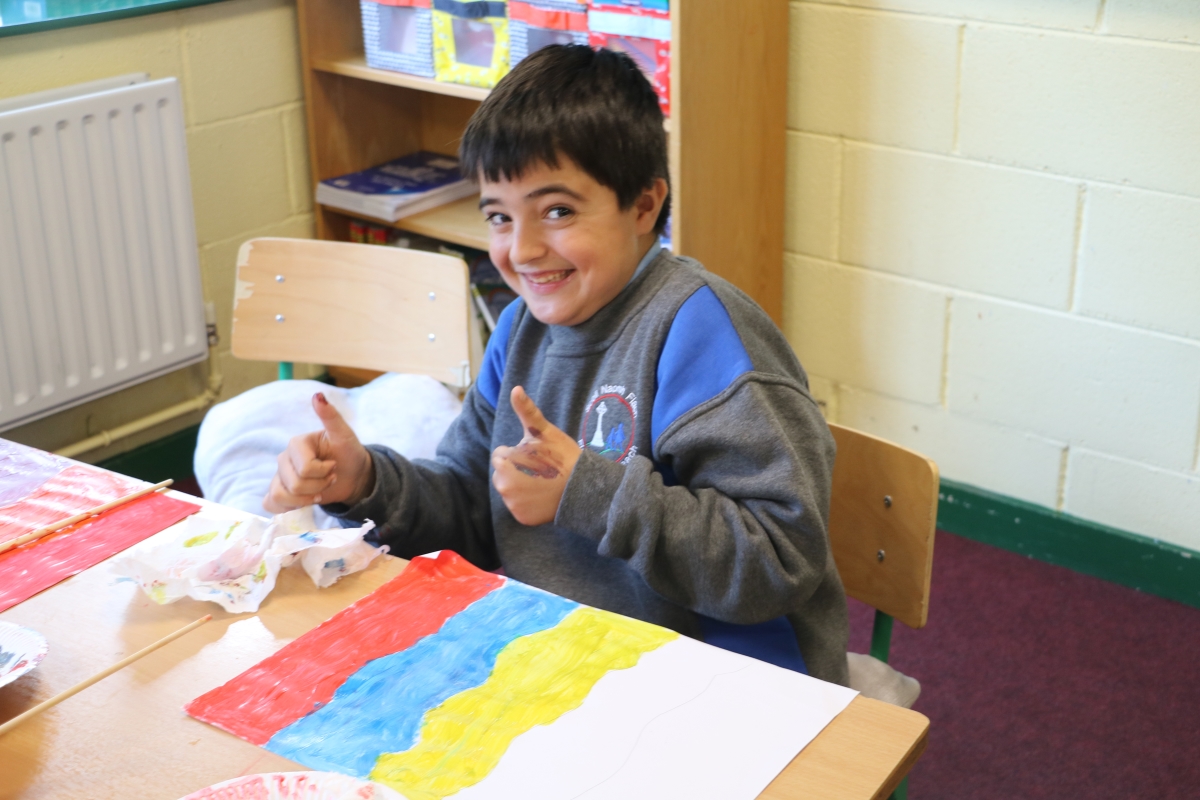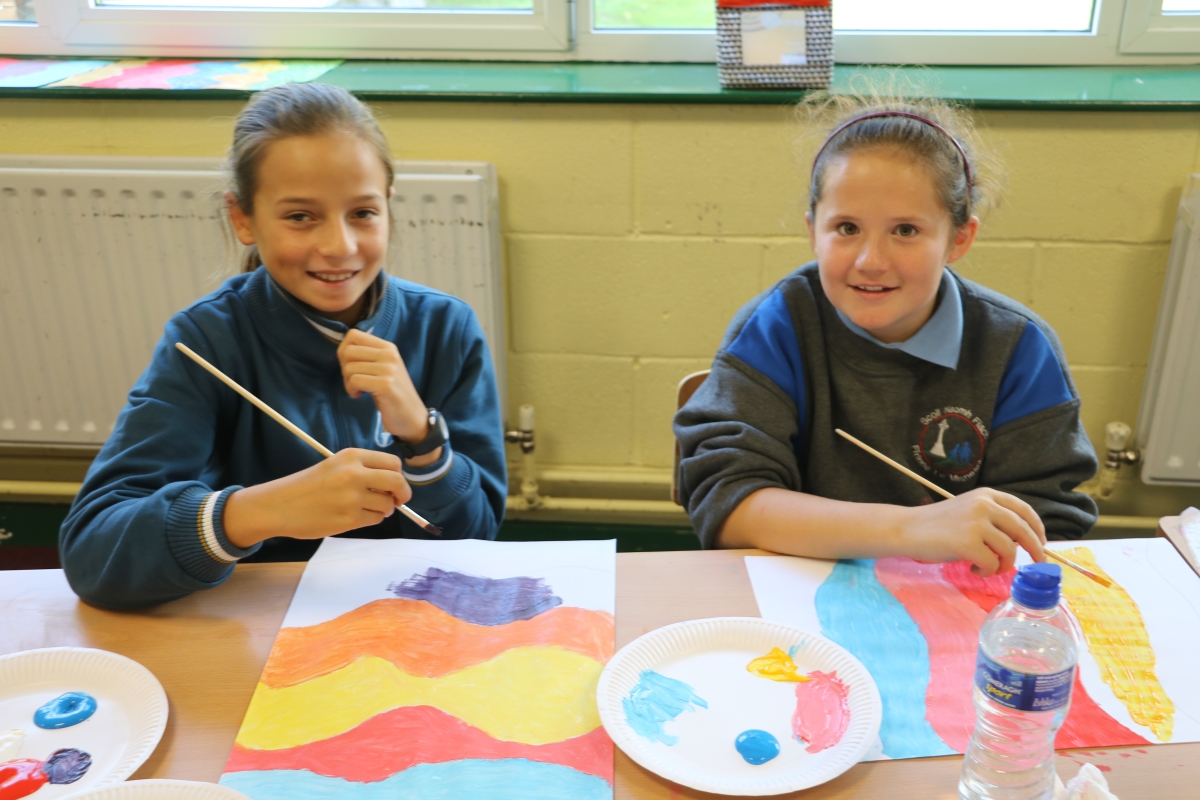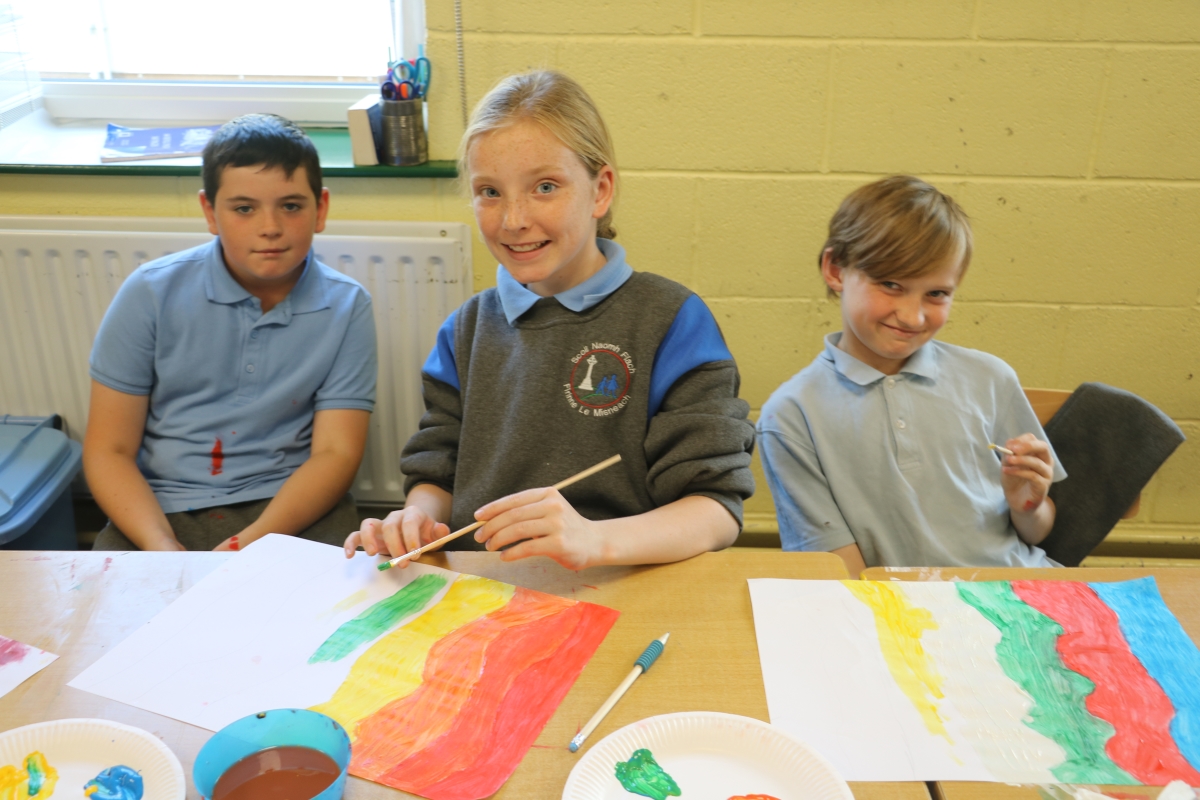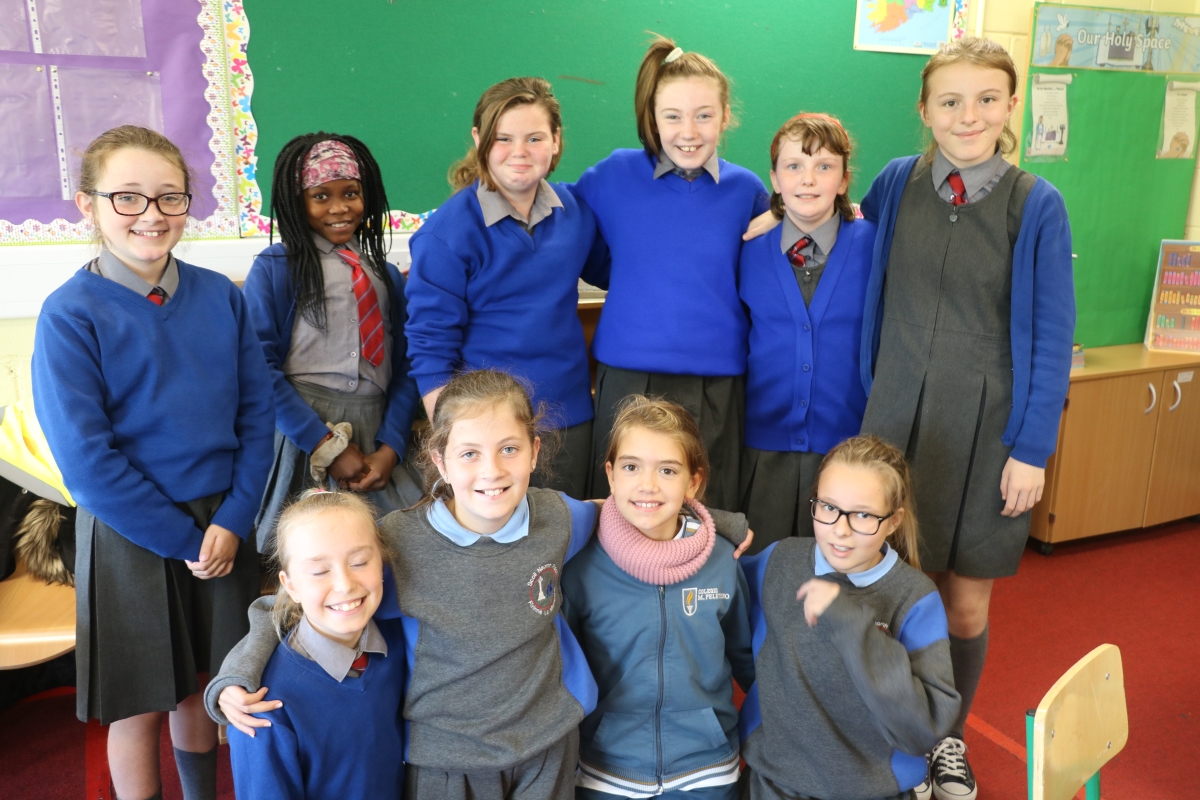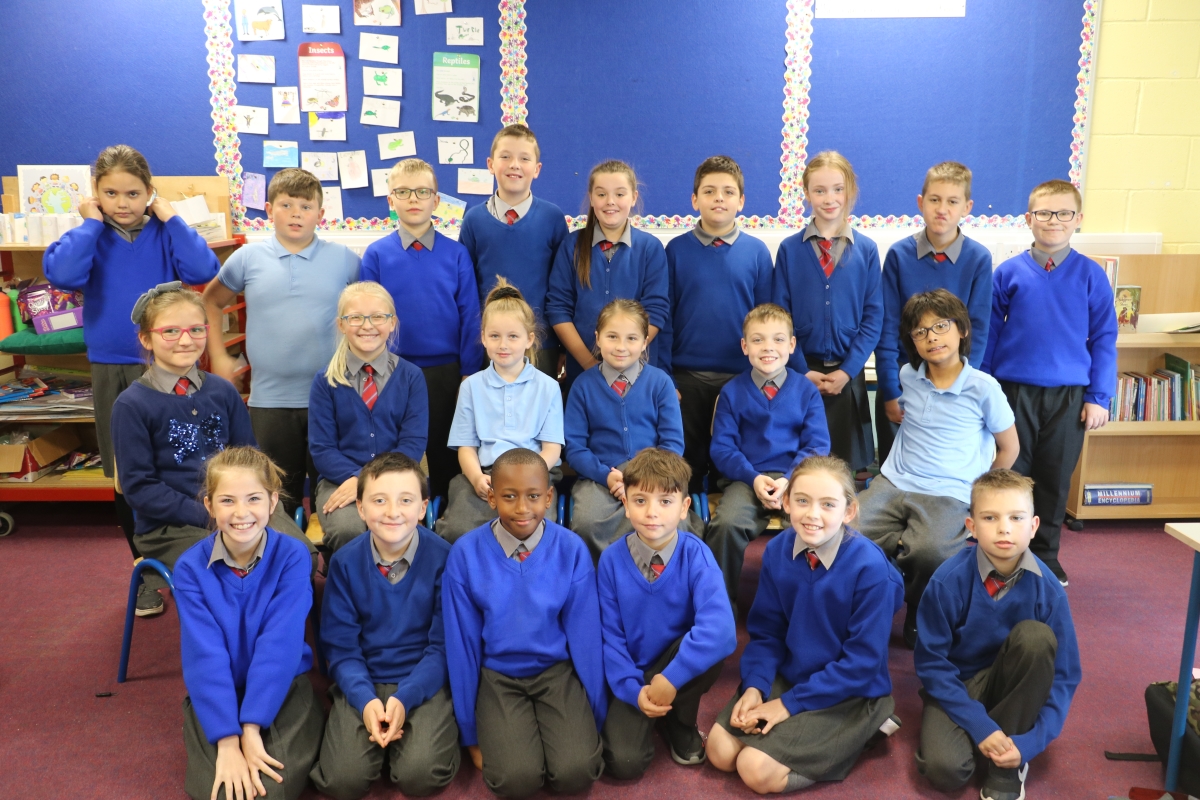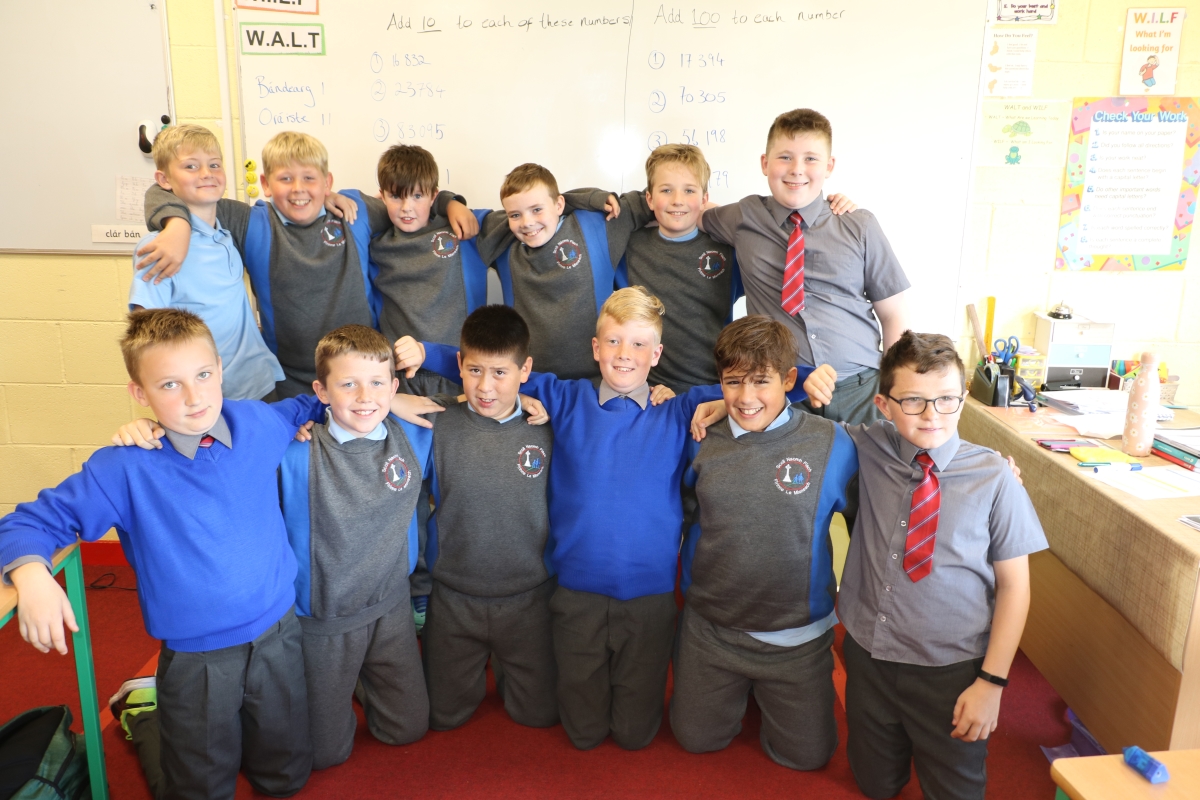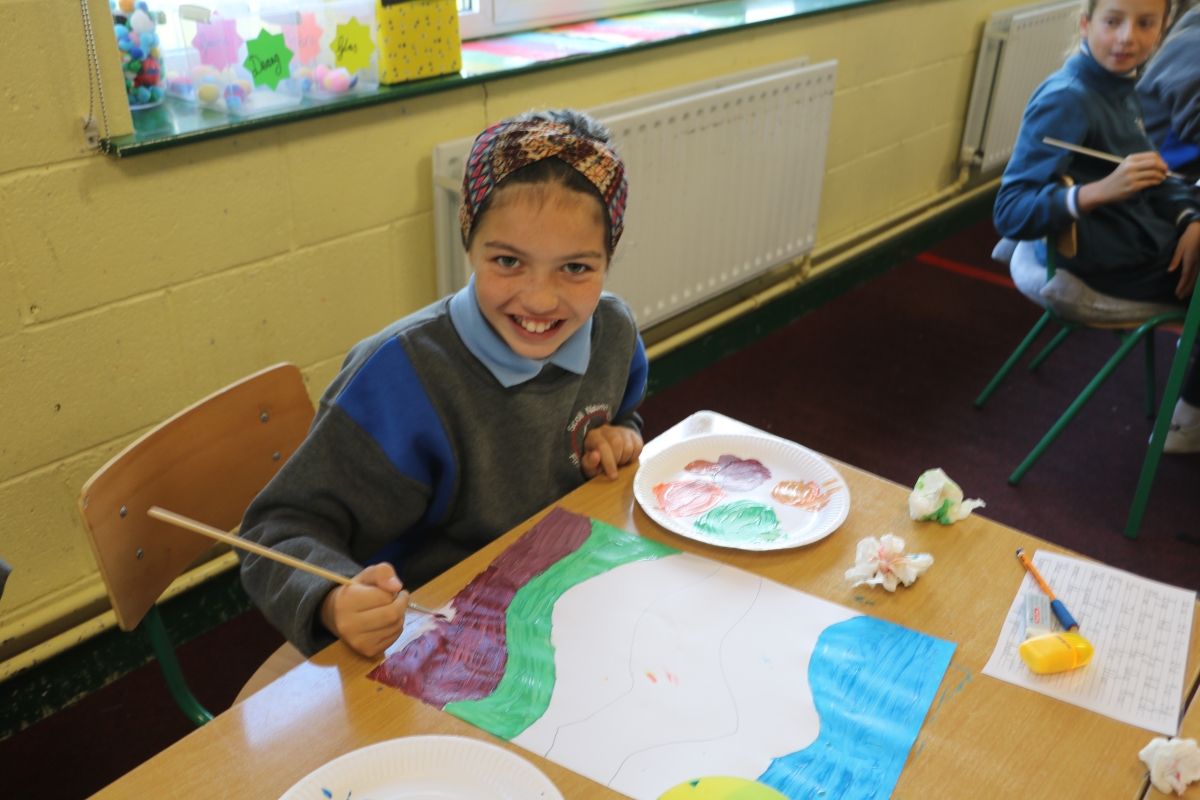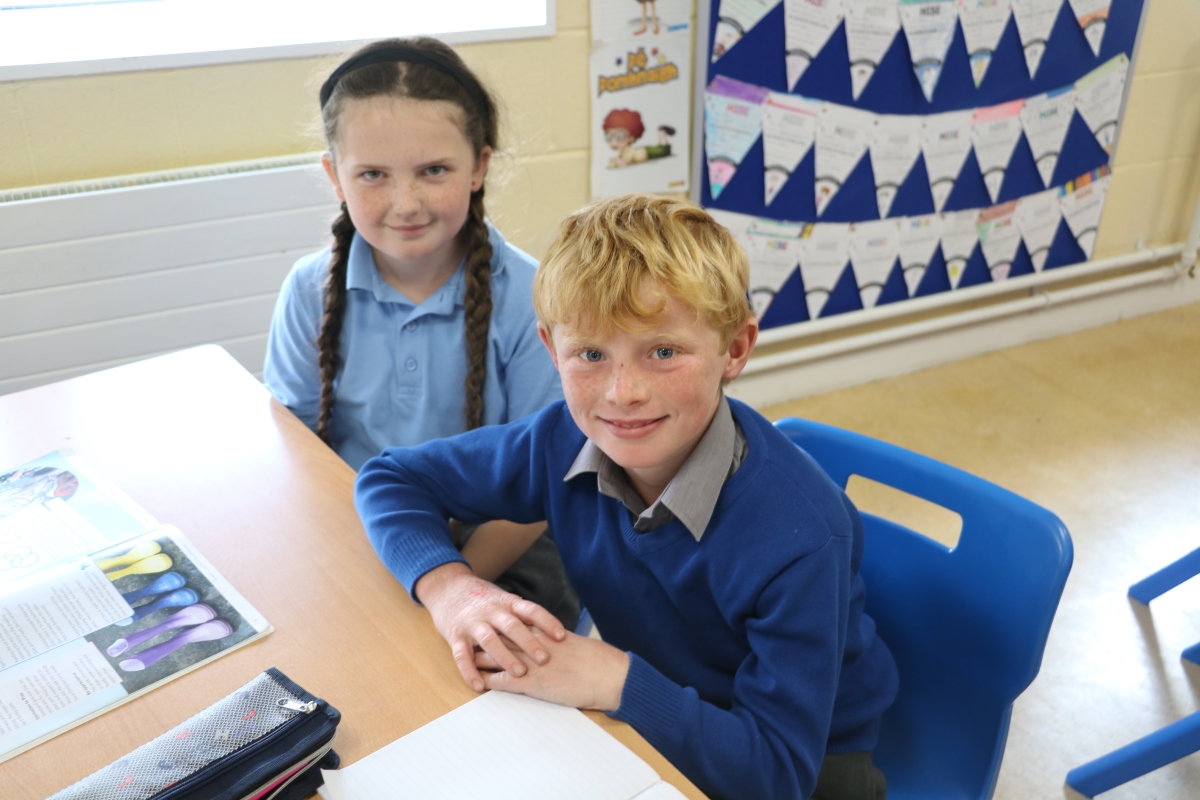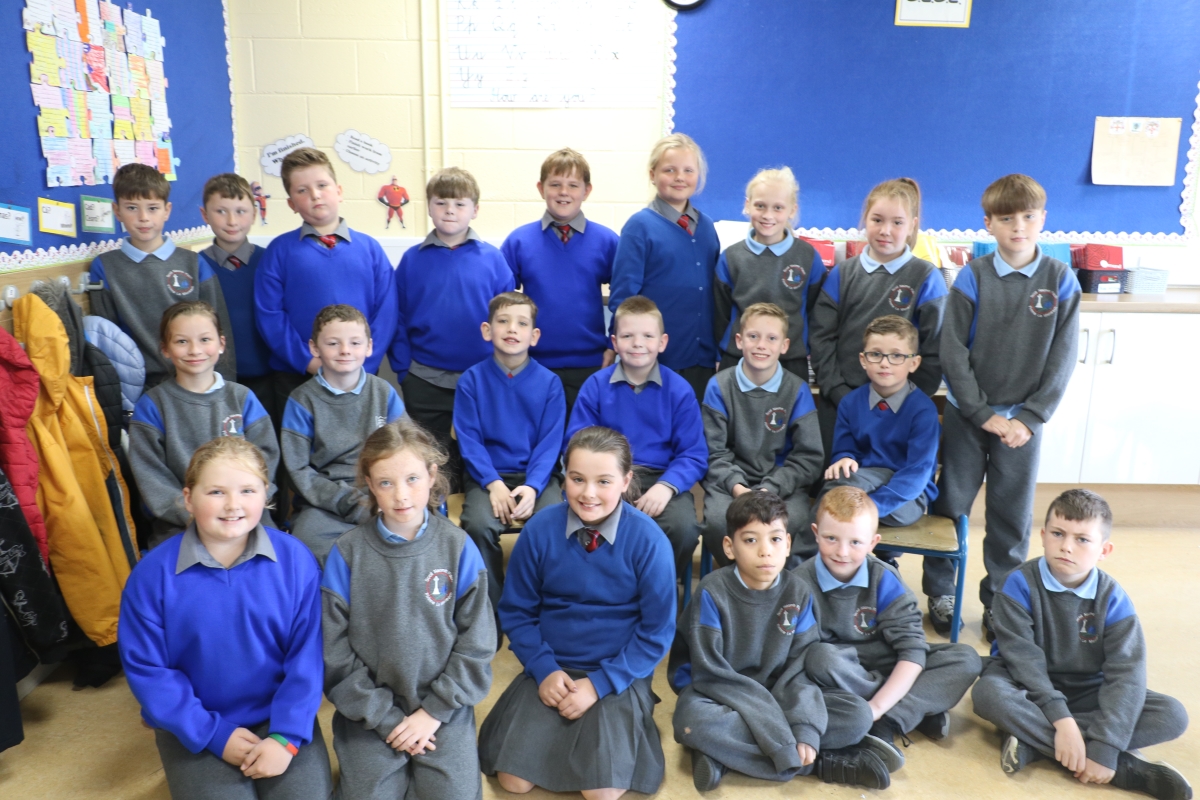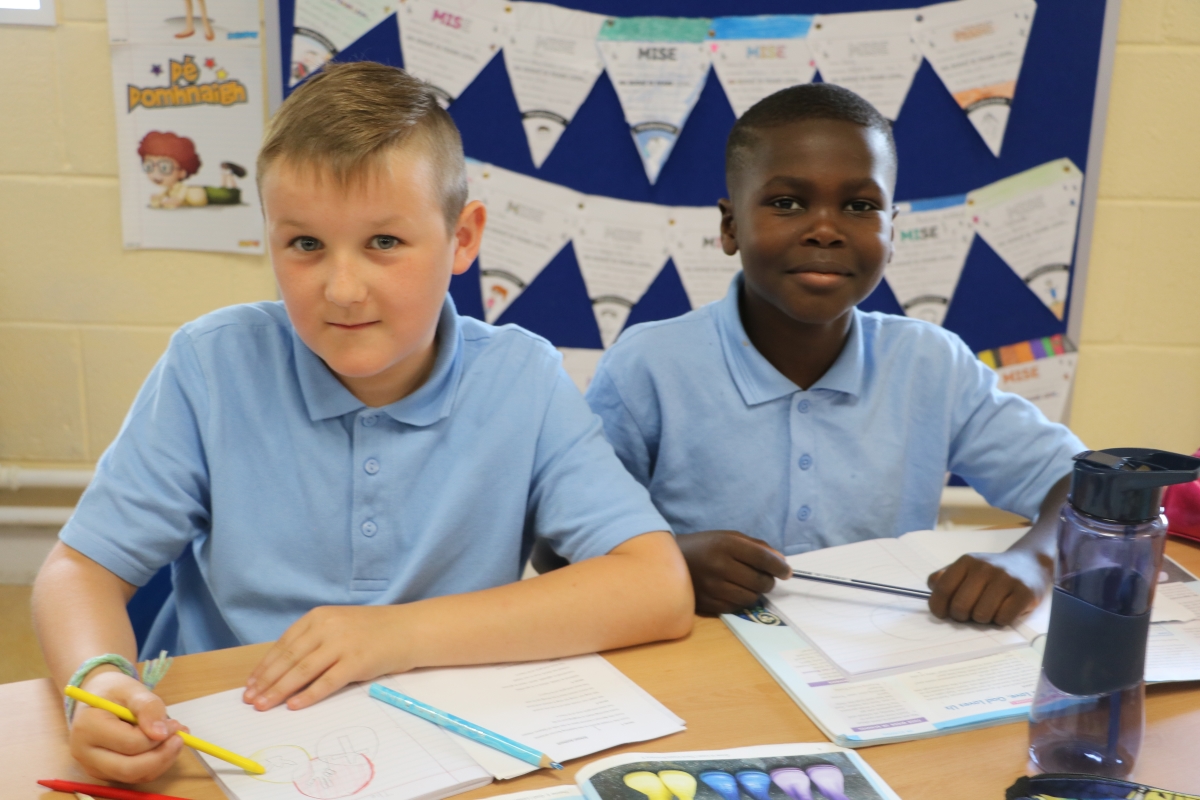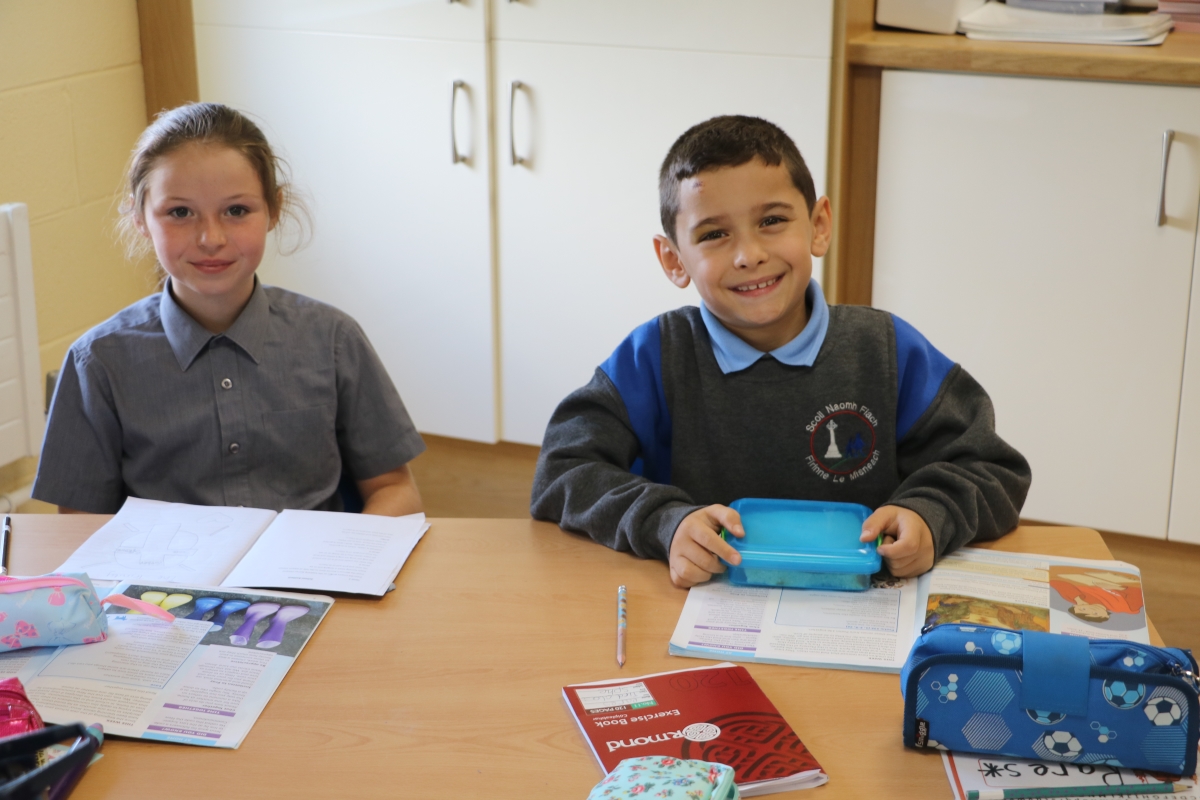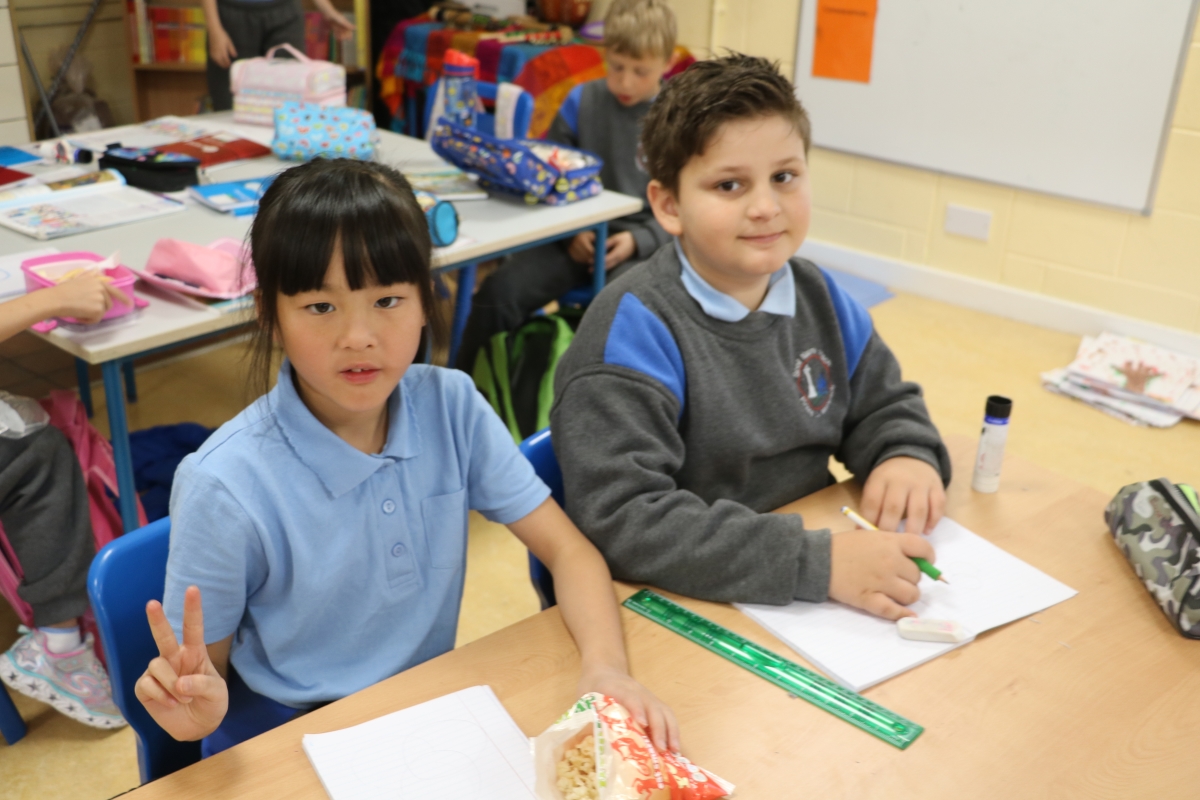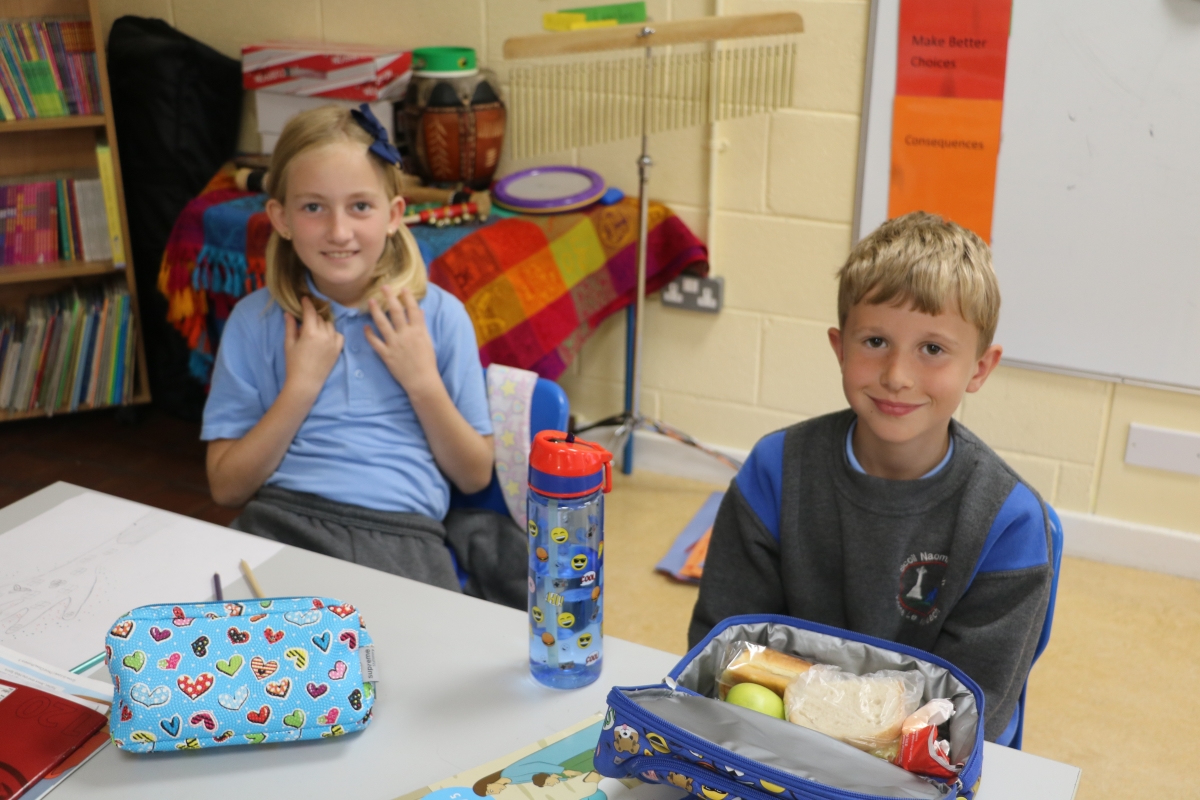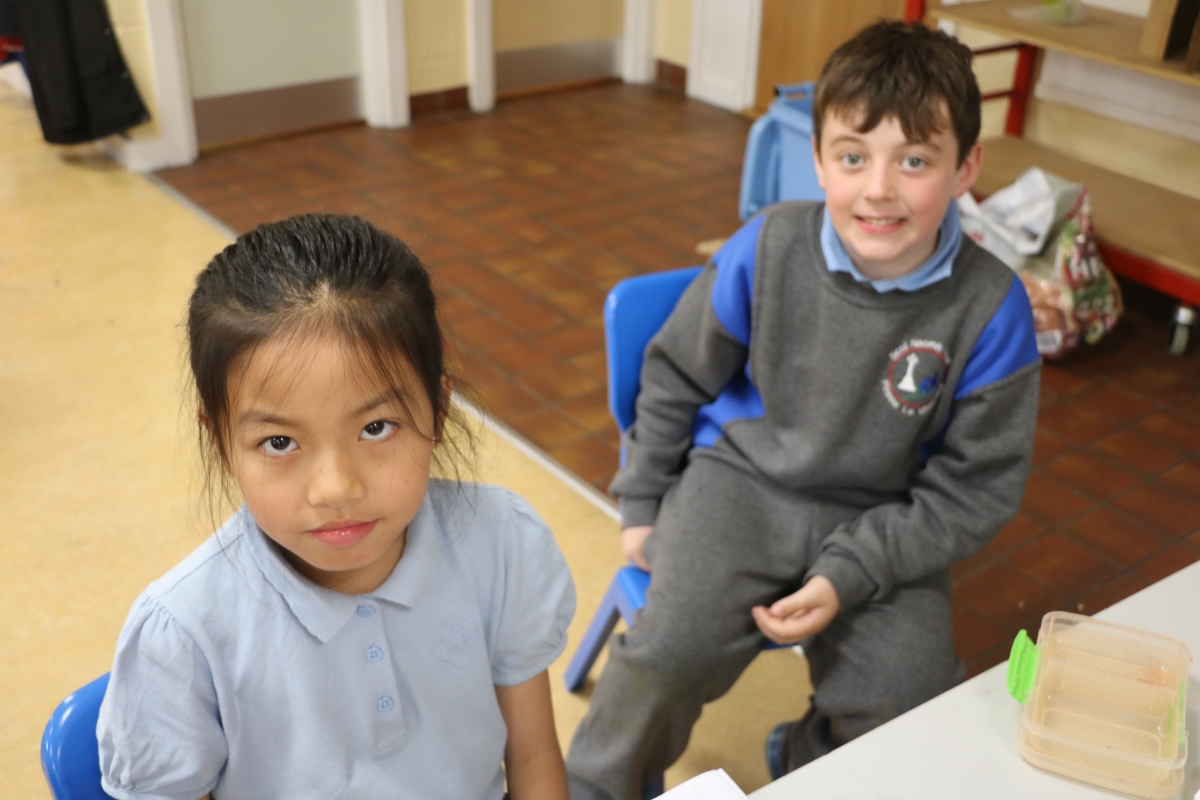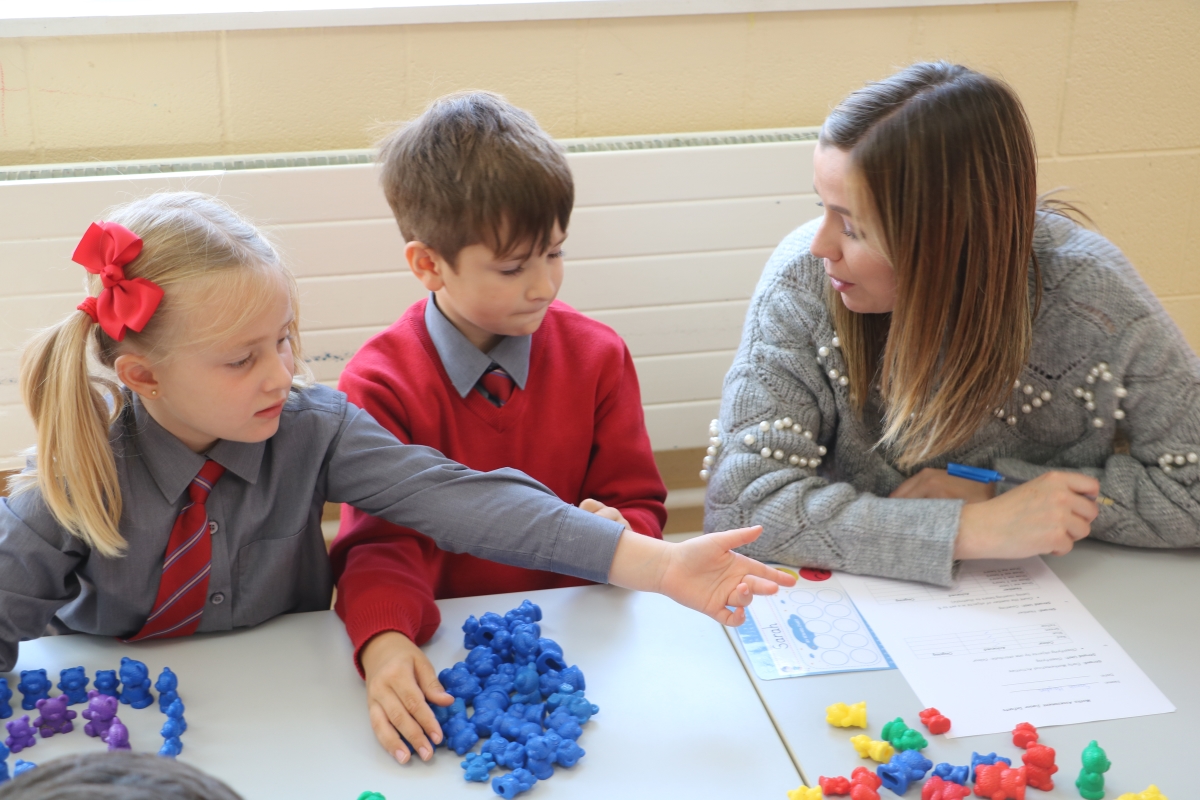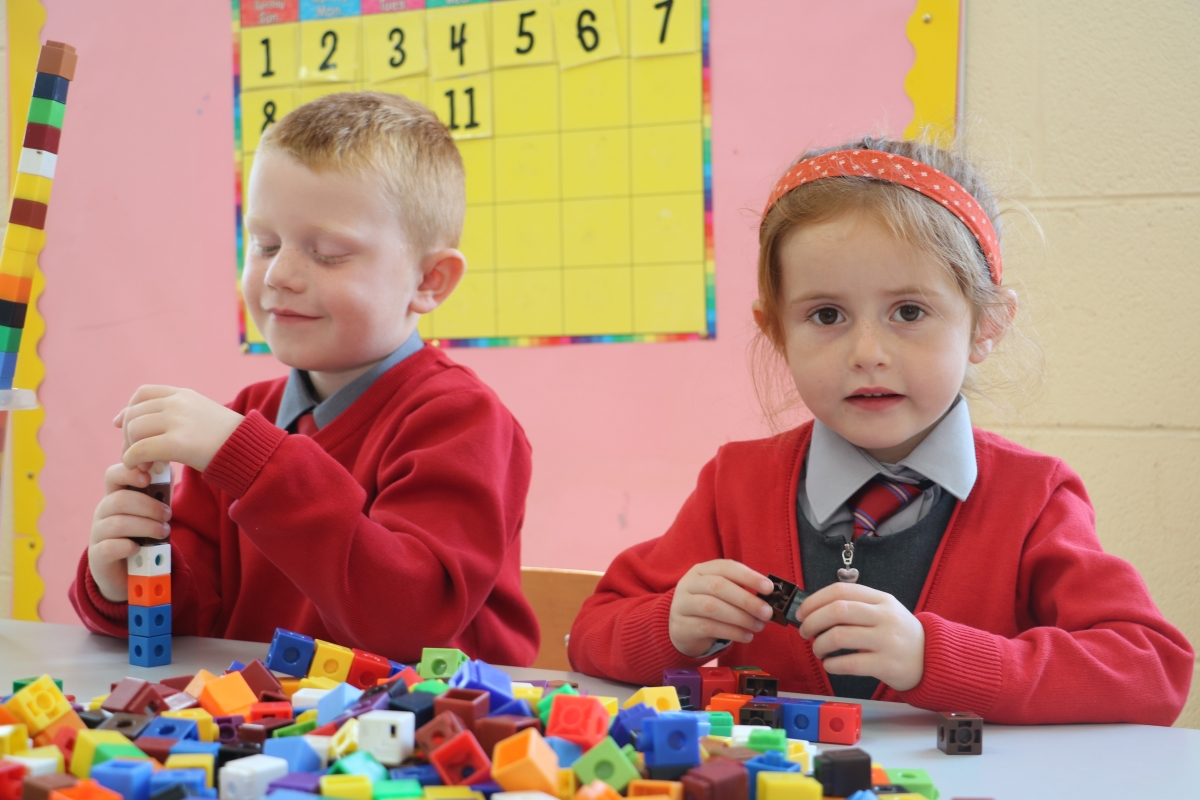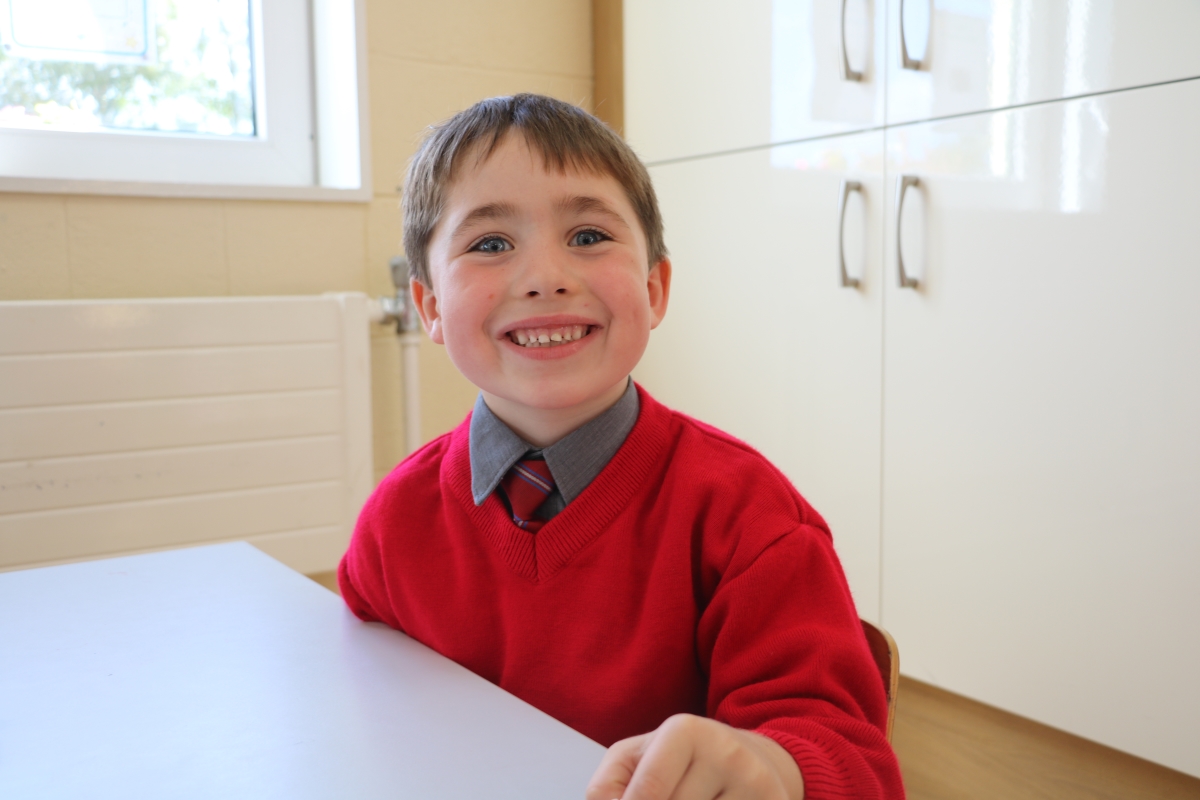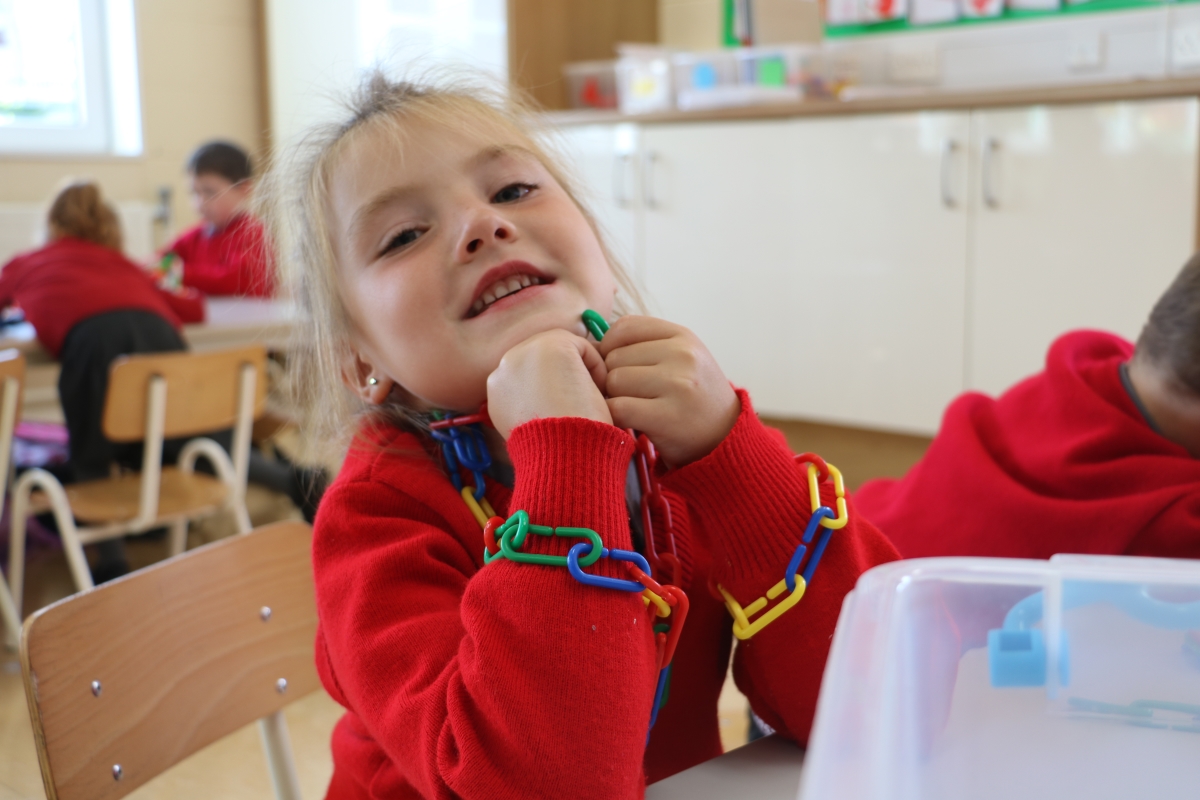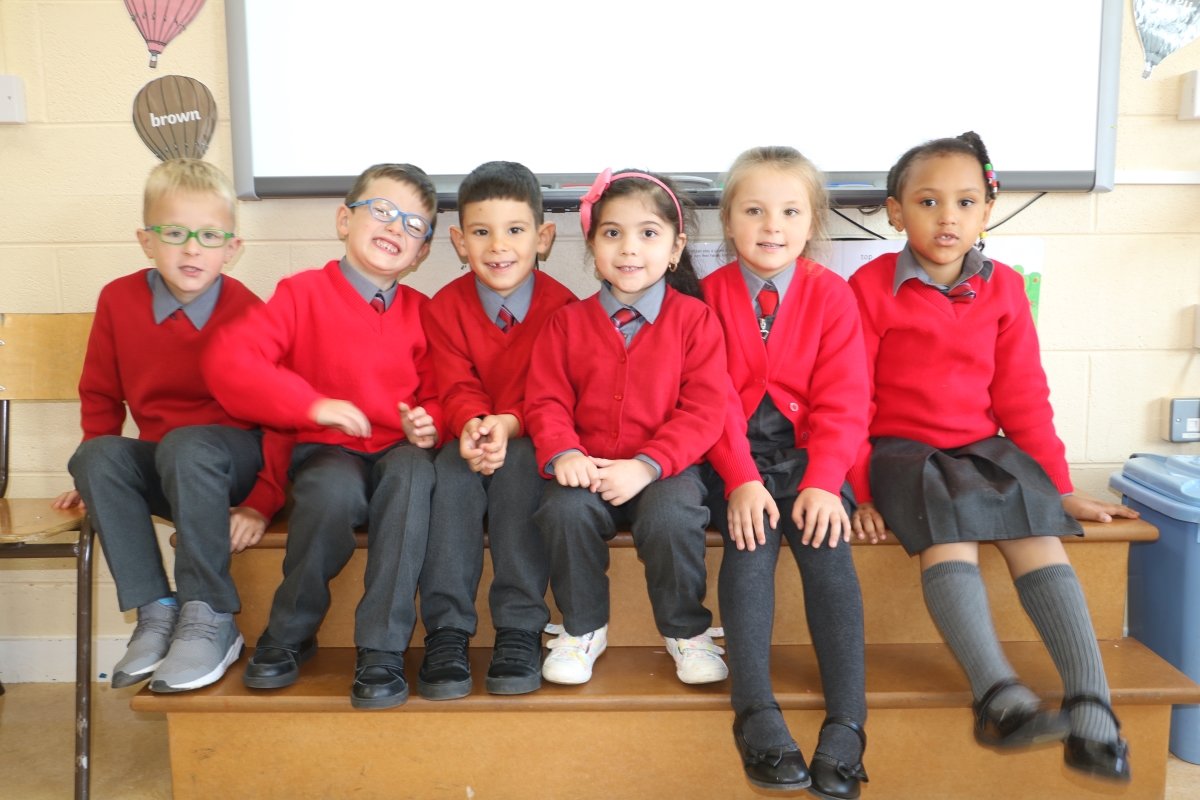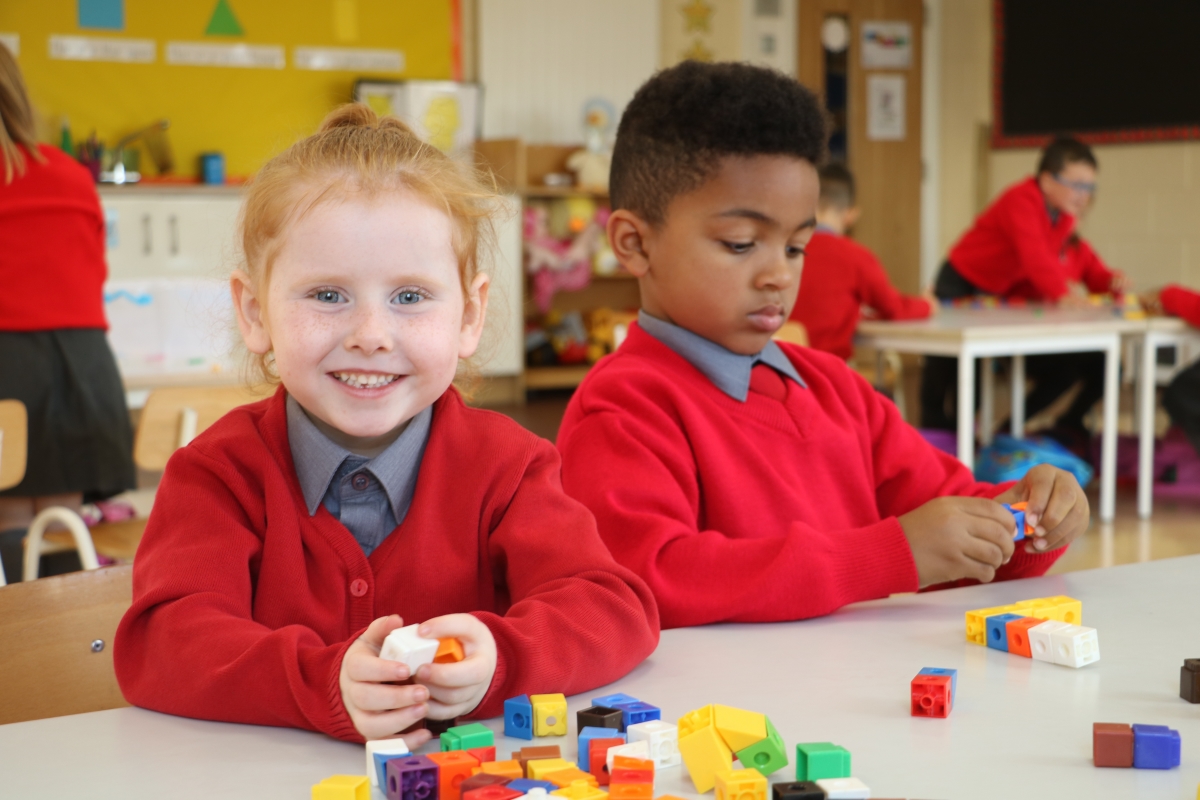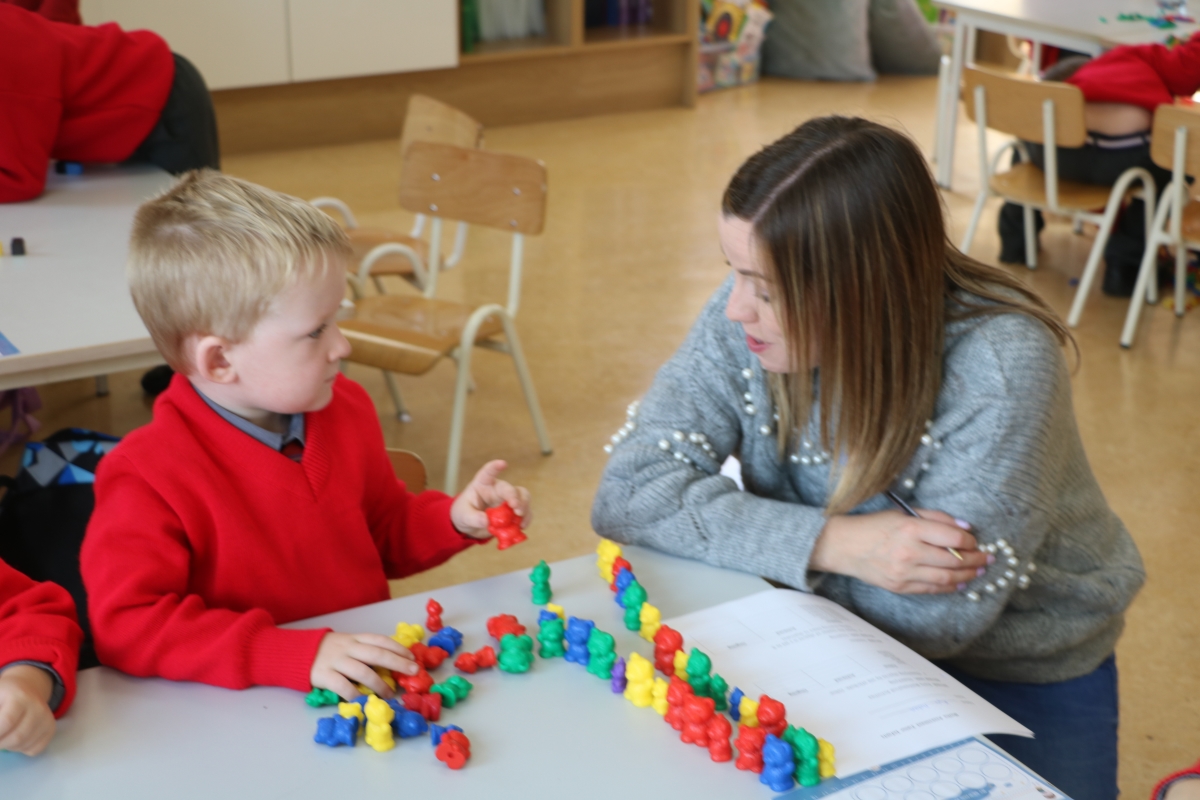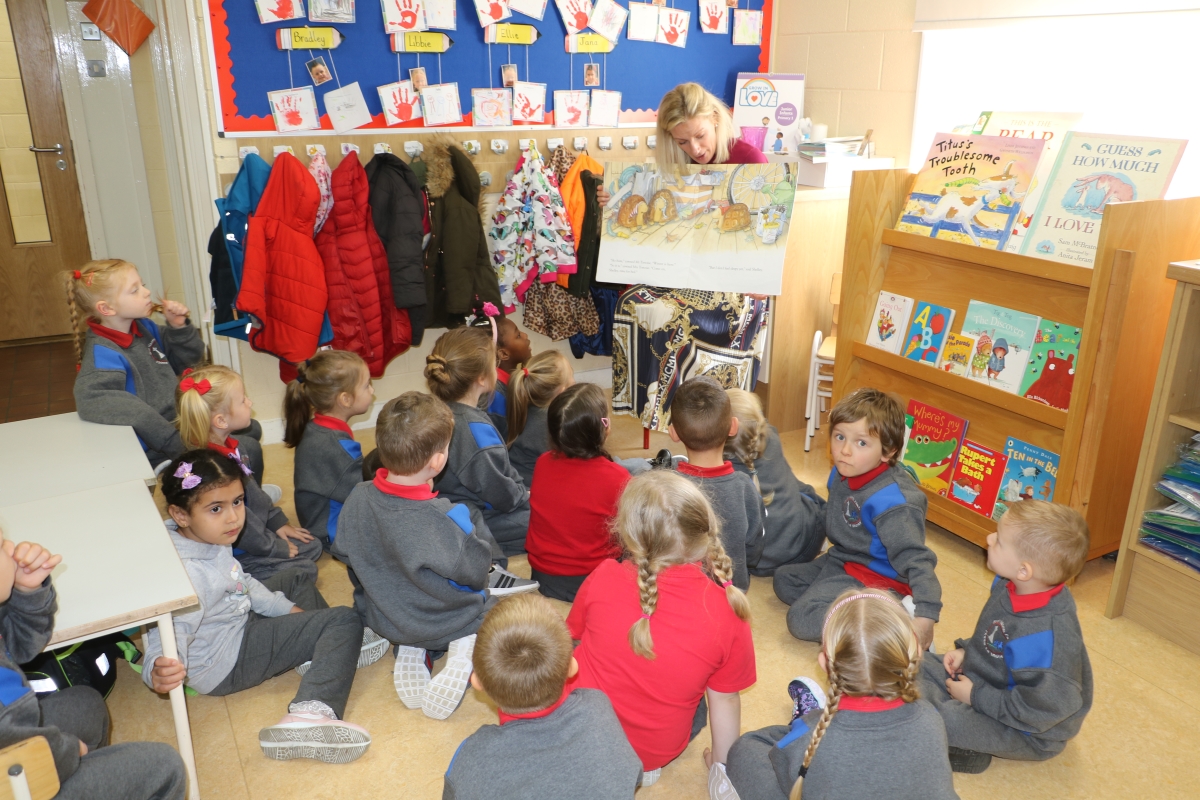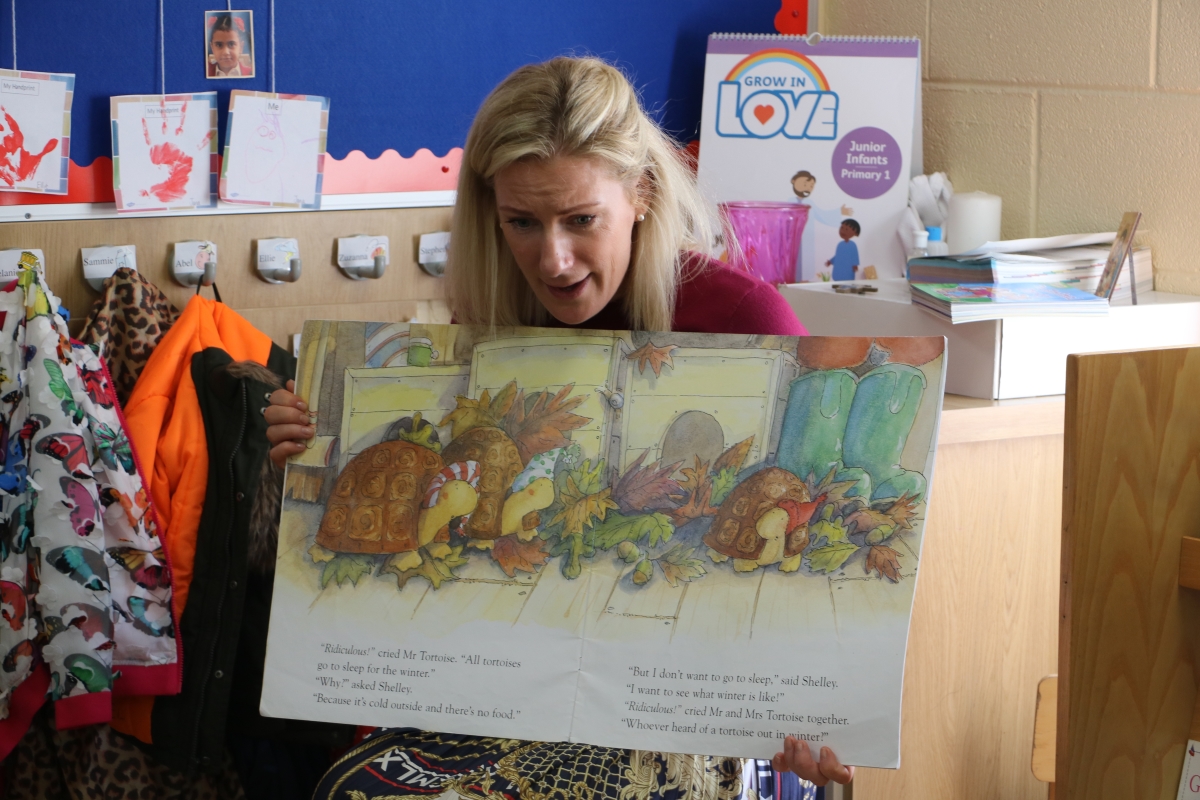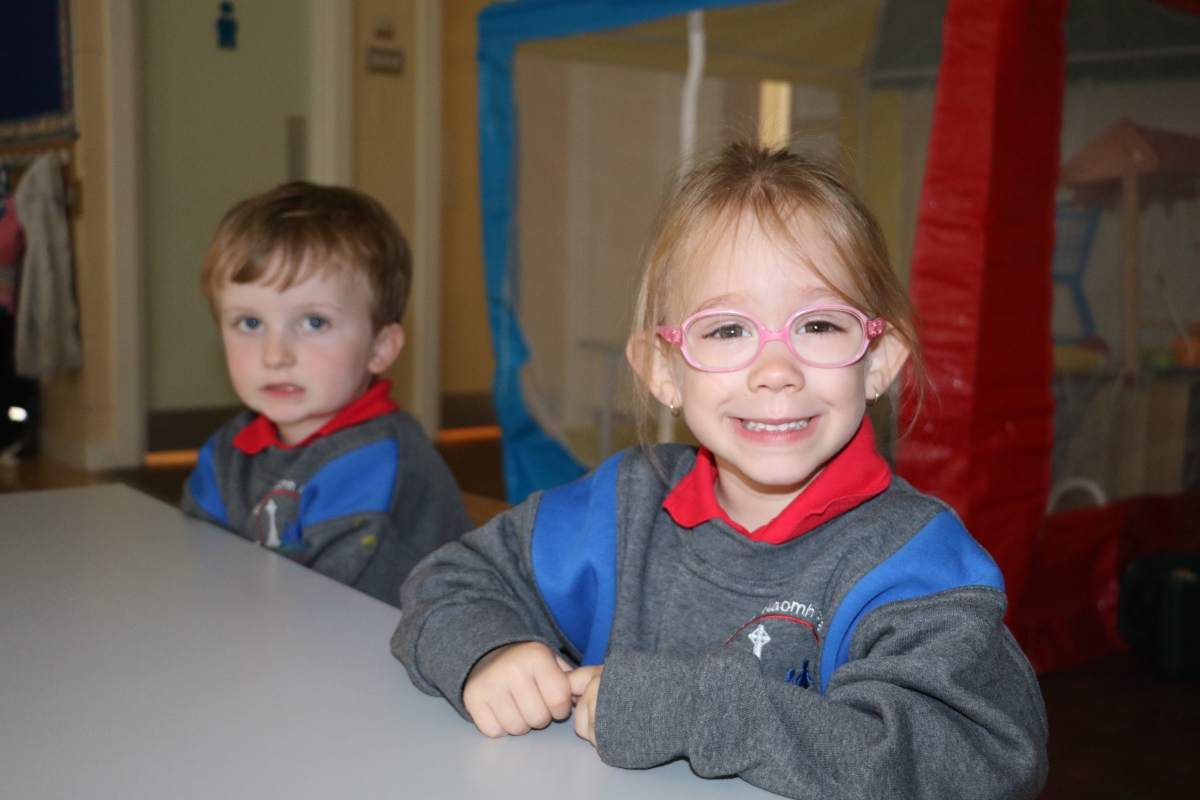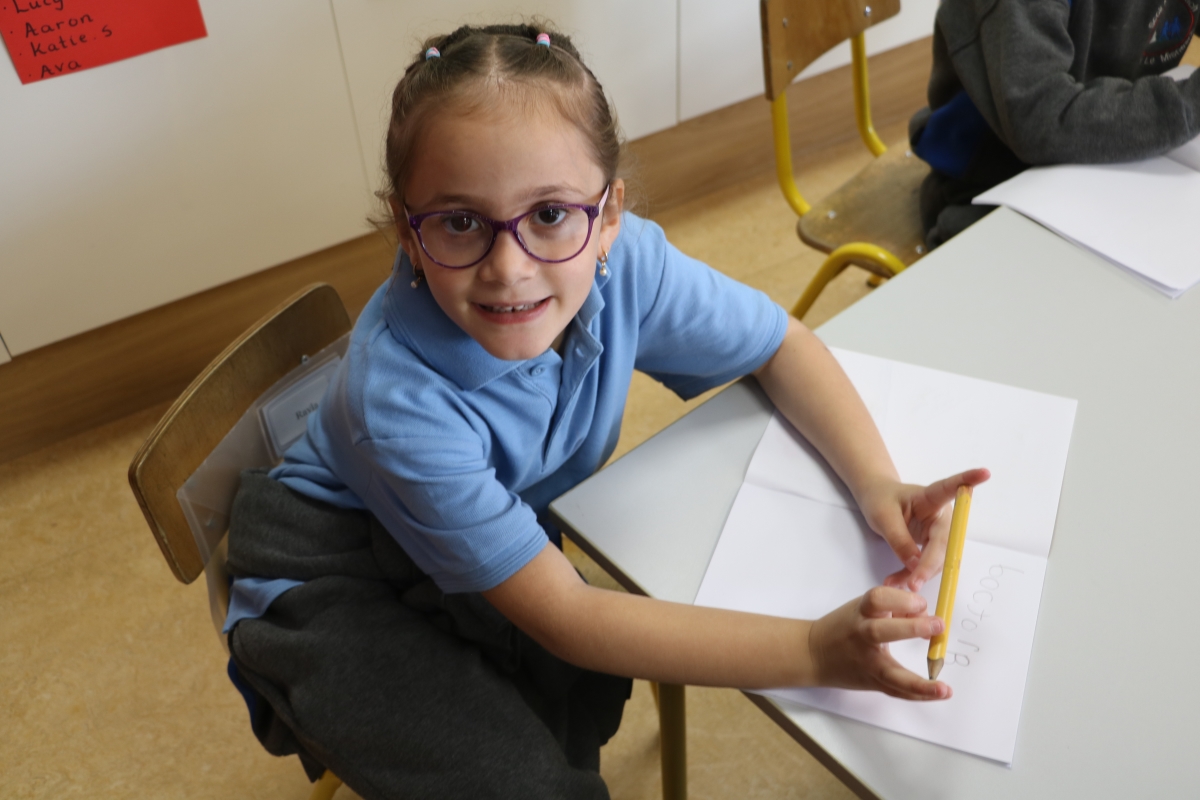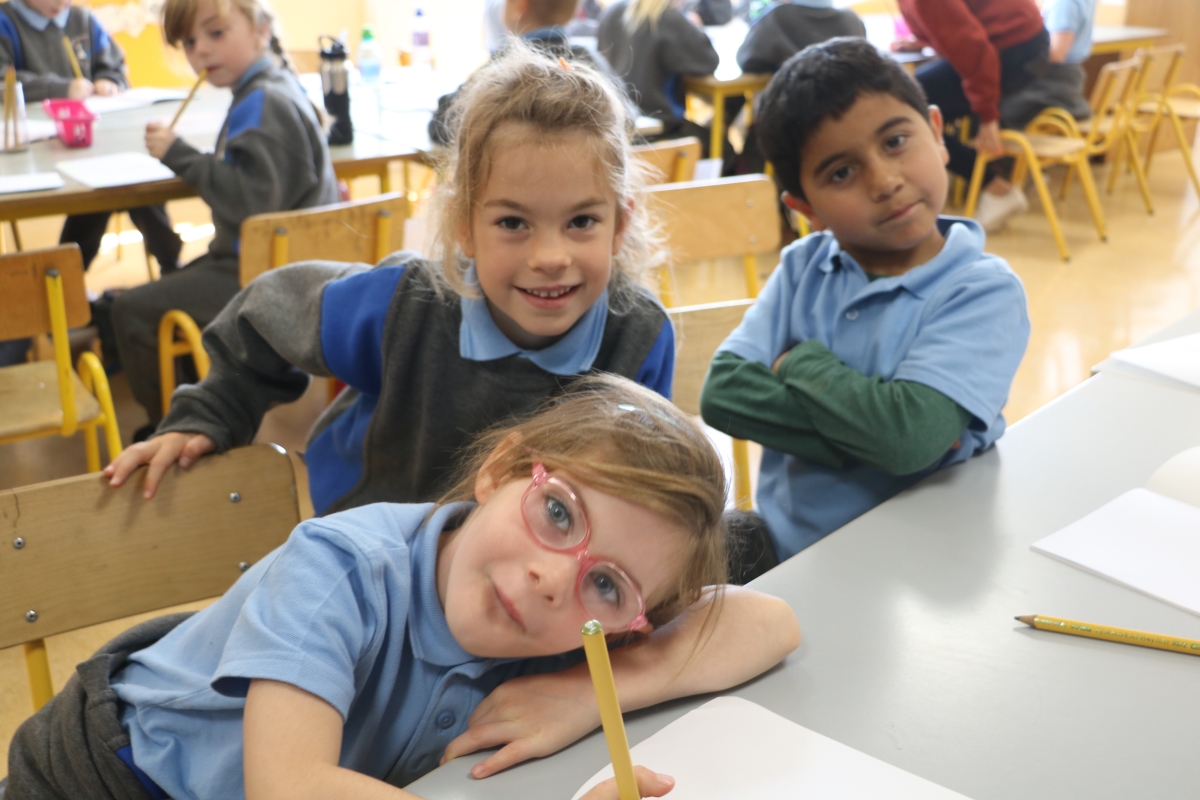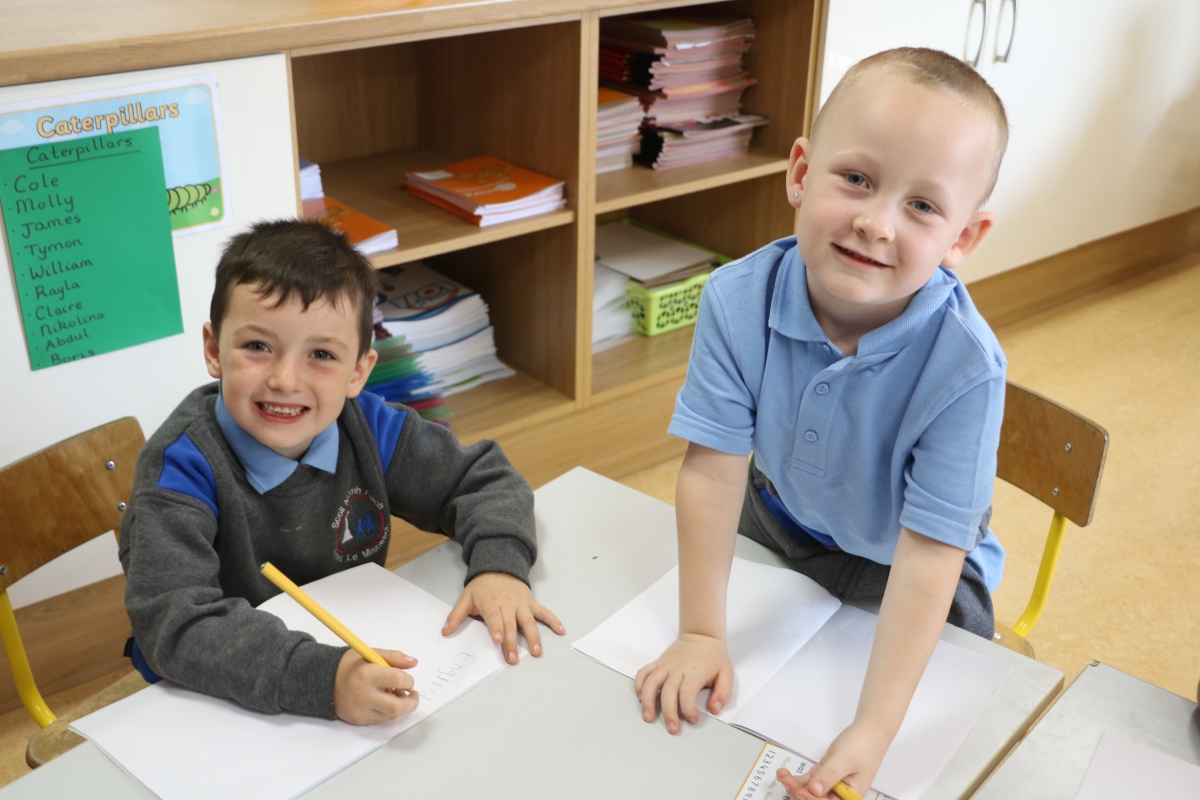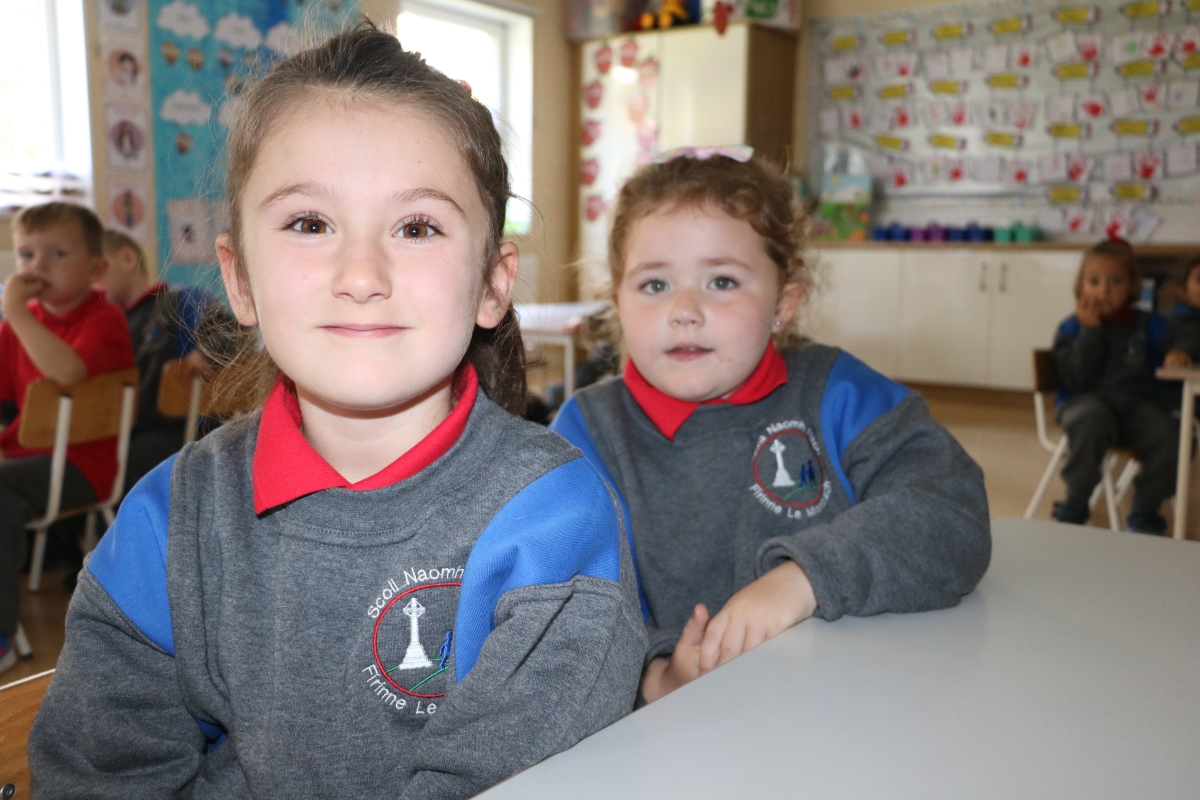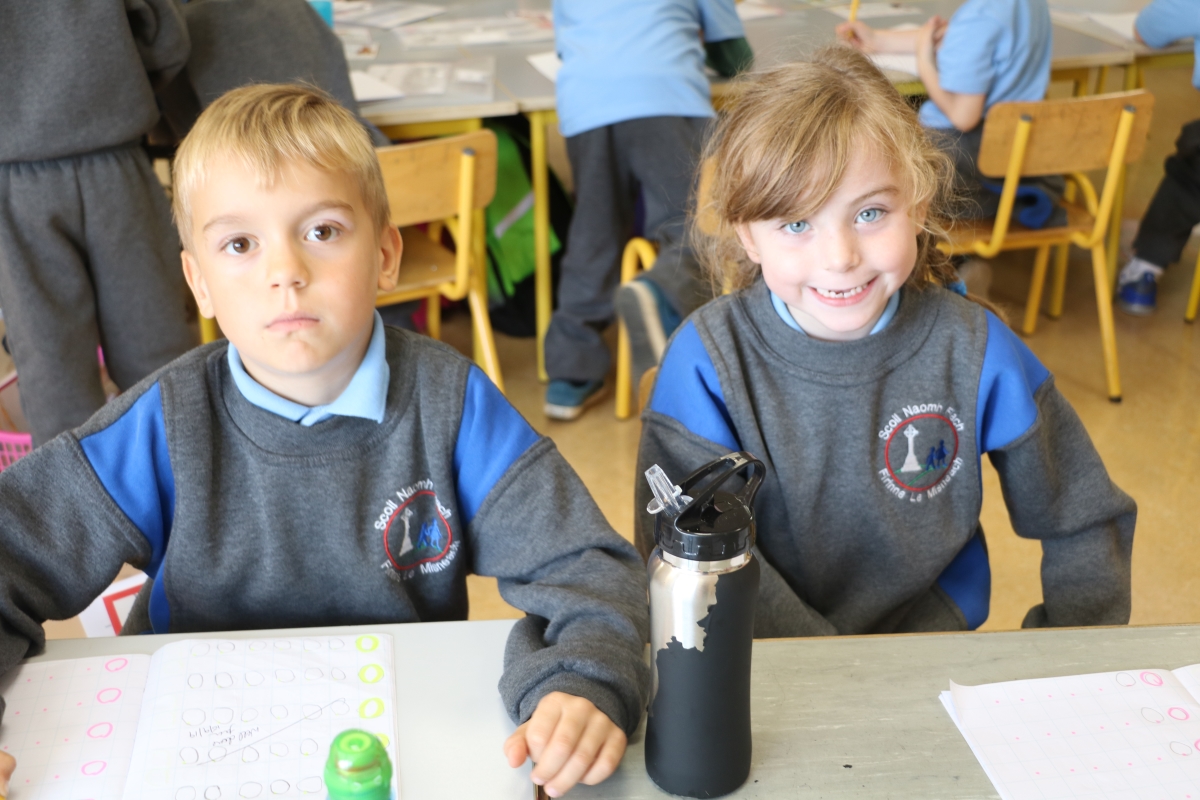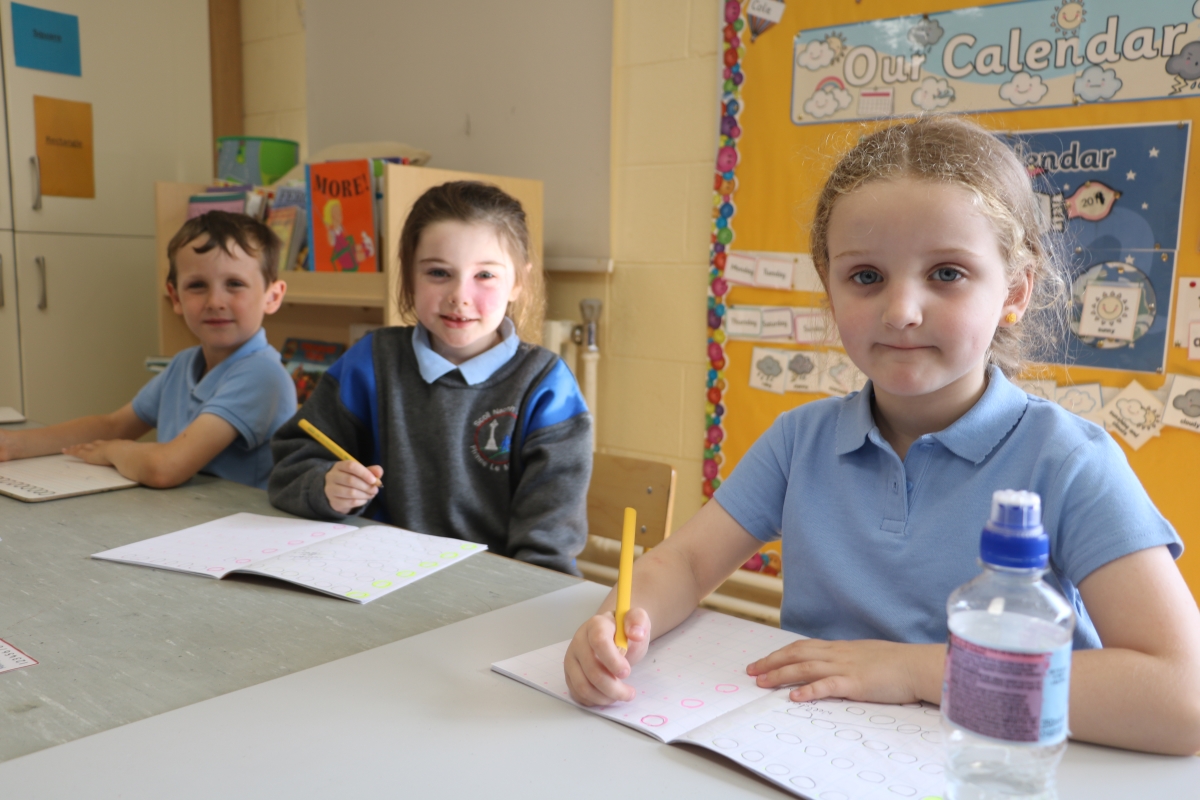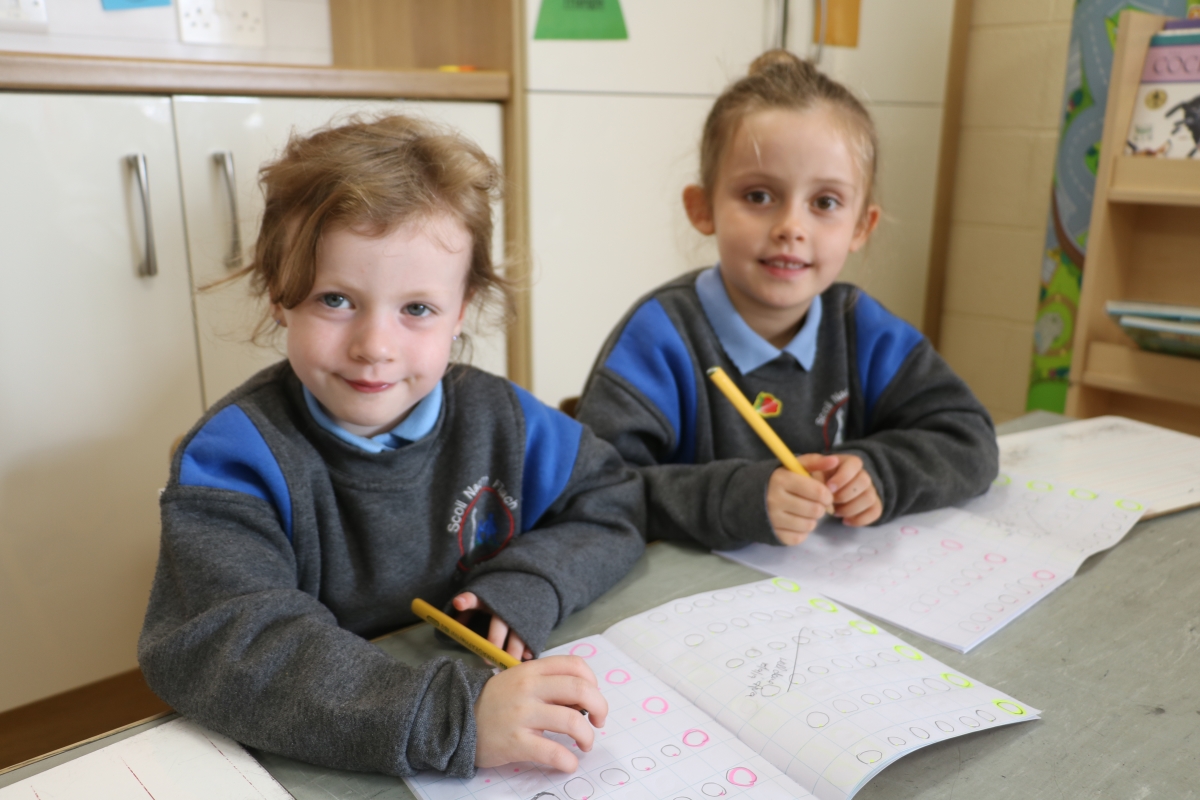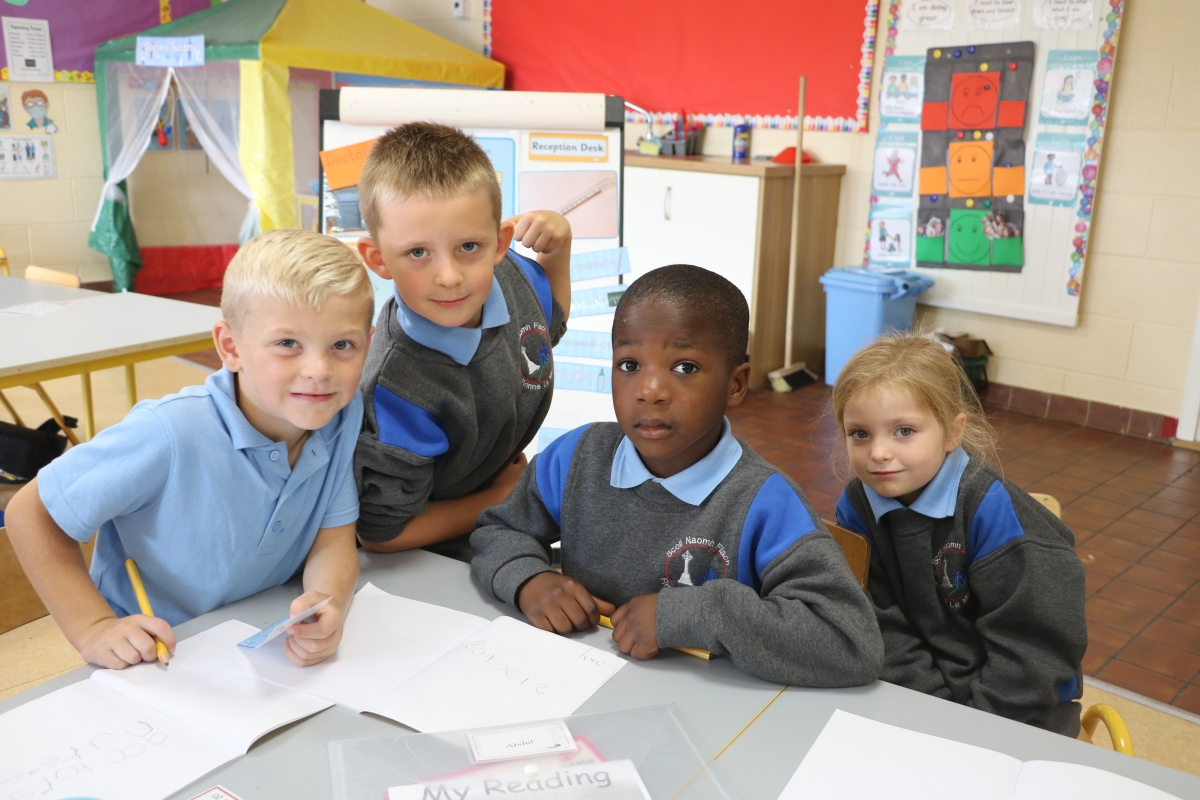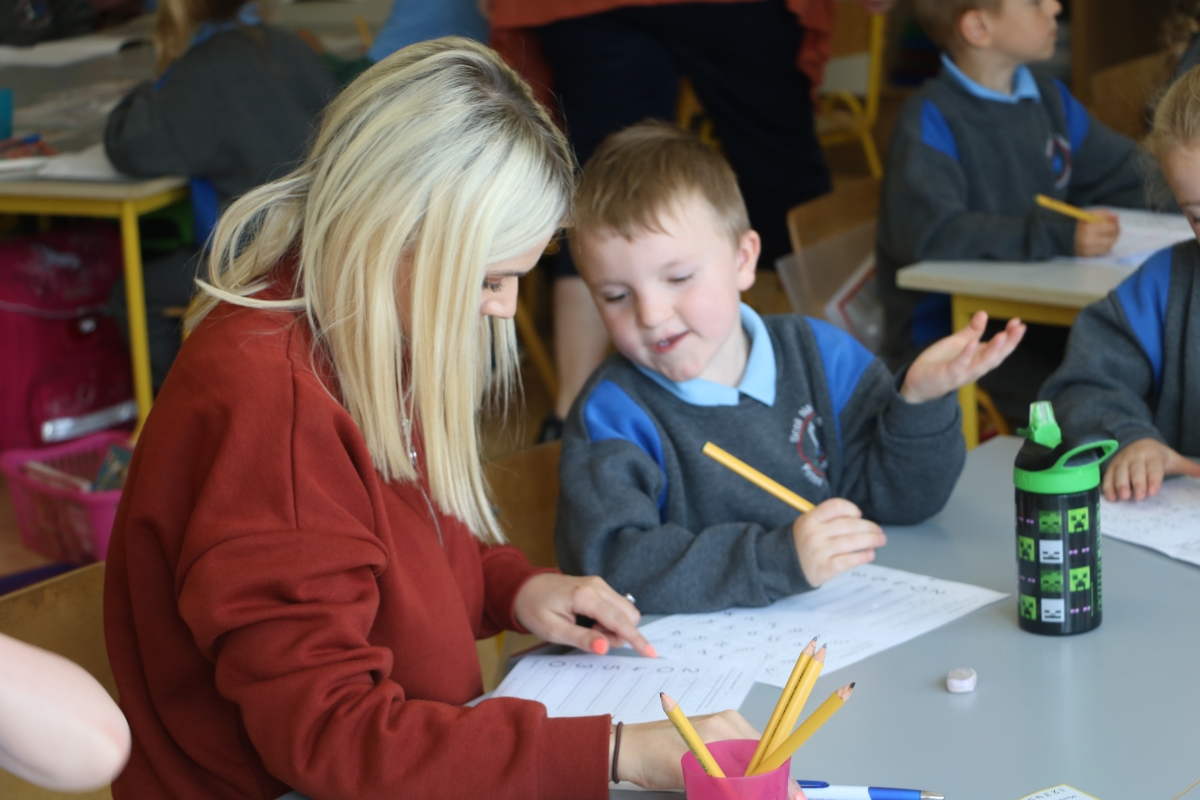 SEE ALSO – Our School: Warm welcome as we visit Ballyadams NS