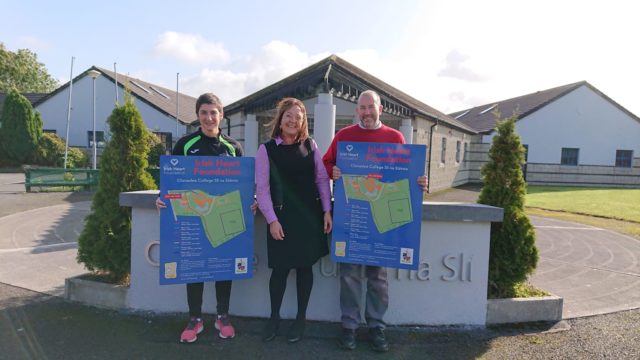 There is hardly a school in the county that enjoys a more idyllic setting than Clonaslee College, as it is nestled into the foothills of the Slieve Blooms and the famous Cut just up the road.
Under the enthusiastic leadership of Principal Suzanne McMahon, who took over at the helm last December from the highly regarded Noreen Sweeney, Clonaslee continues to forge ahead in a most progressive fashion.
The school's founding Principal was P D Brickley in 1937, when 17 pupils were enrolled in the then new rural school. In the 80 years of the school's successful history there has only been one other Principal the much respected, Fran Bates who took over when P D Brickley retired in 1978 and held the post until he himself retired in 2010, after seeing the provision of a new school campus in 2000.
Twice in recent years, Clonaslee has been the top school in Laois as a feeder school for 3rd level colleges and universities.
However, the school's curriculum and ethos puts as much emphasis on a balanced and rounded second level experience for its 250 students with a holistic approach to education. Life skills and wellbeing cultivated and cherished alongside academic achievement.
One such initiative is the Slí na Sláinte walks being promoted within the school and the wider local community.
This is something which has been fostered by the school's PE teacher Tara Staunton in conjunction with her namesake, Tara Curran from the Irish Heart Foundation. It is actively supported by Principal Ms Mc Mahon and Vice-Principal, John Lee, who also appreciated the value of the health and well-being of their student population.
The walking routes on the Slí na Sláinte range from as little as 180m to 1.7km, while teachers also supervise longer treks into the nearby countryside during break-times.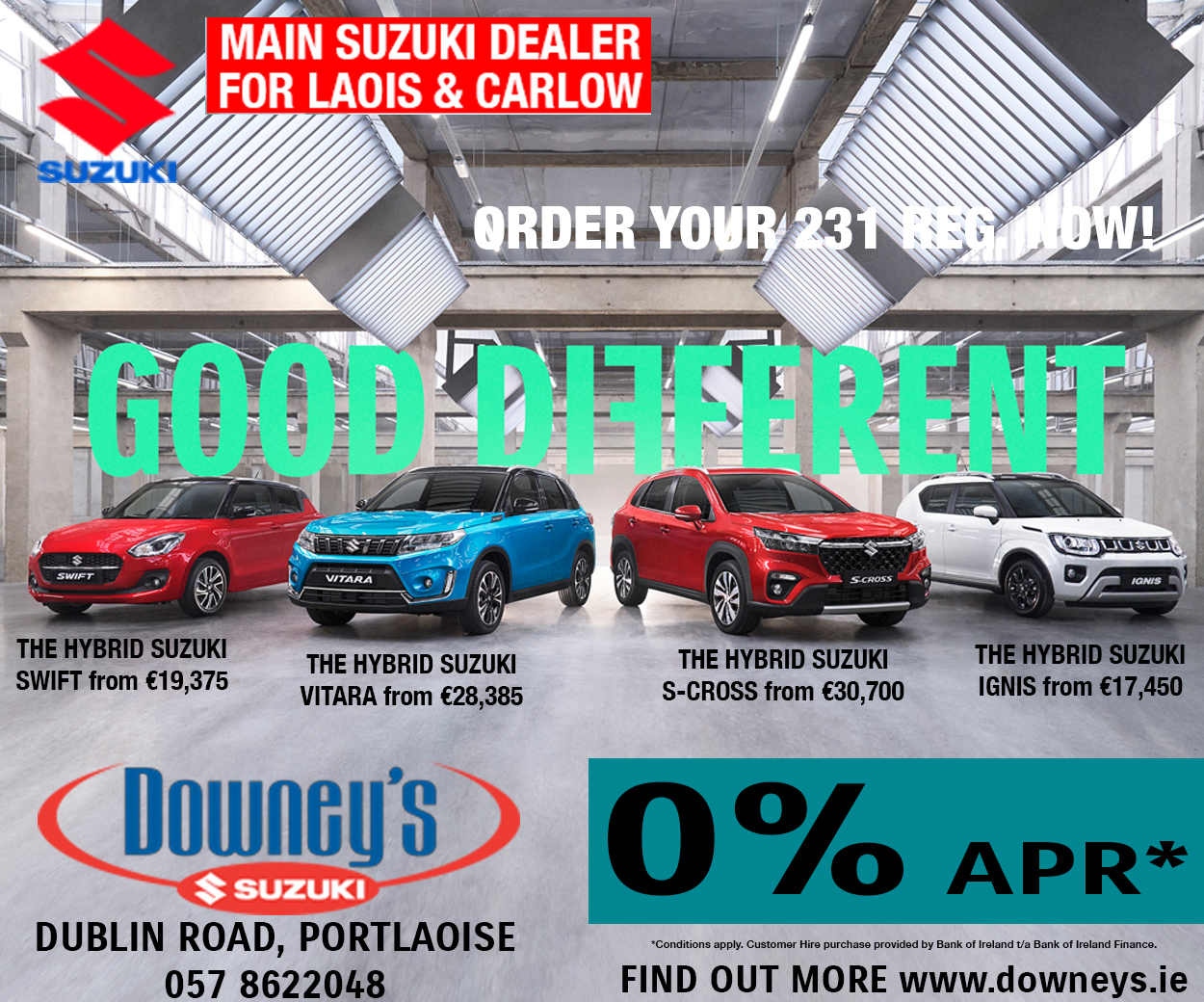 The walks can take as little as 2 minutes up to 20 minutes and build in a step count for encouragement.
This is just one of the healthy lifestyle options headed up at Clonaslee by PE teacher Tara Staunton, who is glad to report that there is a good uptake in PE at the school, with very few students looking to dodge out with notes from home. There is also a keen interest in hurling, football, athletics and basketball in Clonaslee with an ideal sharing of facilities with the local community, with which there is a strong inter-relationship.
PE on the curriculum
Tara also takes charge of the GAA promoted Future Leaders initiative with the schools busy Transition Years. They are keenly involved in a variety of interesting endeavours. The Future Leaders programme is open to all students and not just those who want to play sports as the module incorporates nutrition, coaching, refereeing, performance analysis and sports journalism.
It is intended to include PE as a formal subject on the curriculum in Clonaslee College for 5th years from September 2020. It is been delivered presently as a short course on the Junior Cycle so as to broaden student options when they advance to the senior cycle explains PE teacher Ms Staunton.
And that is only a fraction of what is a vibrant and hectic schedule of activities and ambitious projects being undertaken at the school.
New science lab and learning hub
Work is due to commence next spring on a modern and visionary science lab and learning hub. And if that sounds exciting, it's because it is a whole new departure from the traditional designs and approach.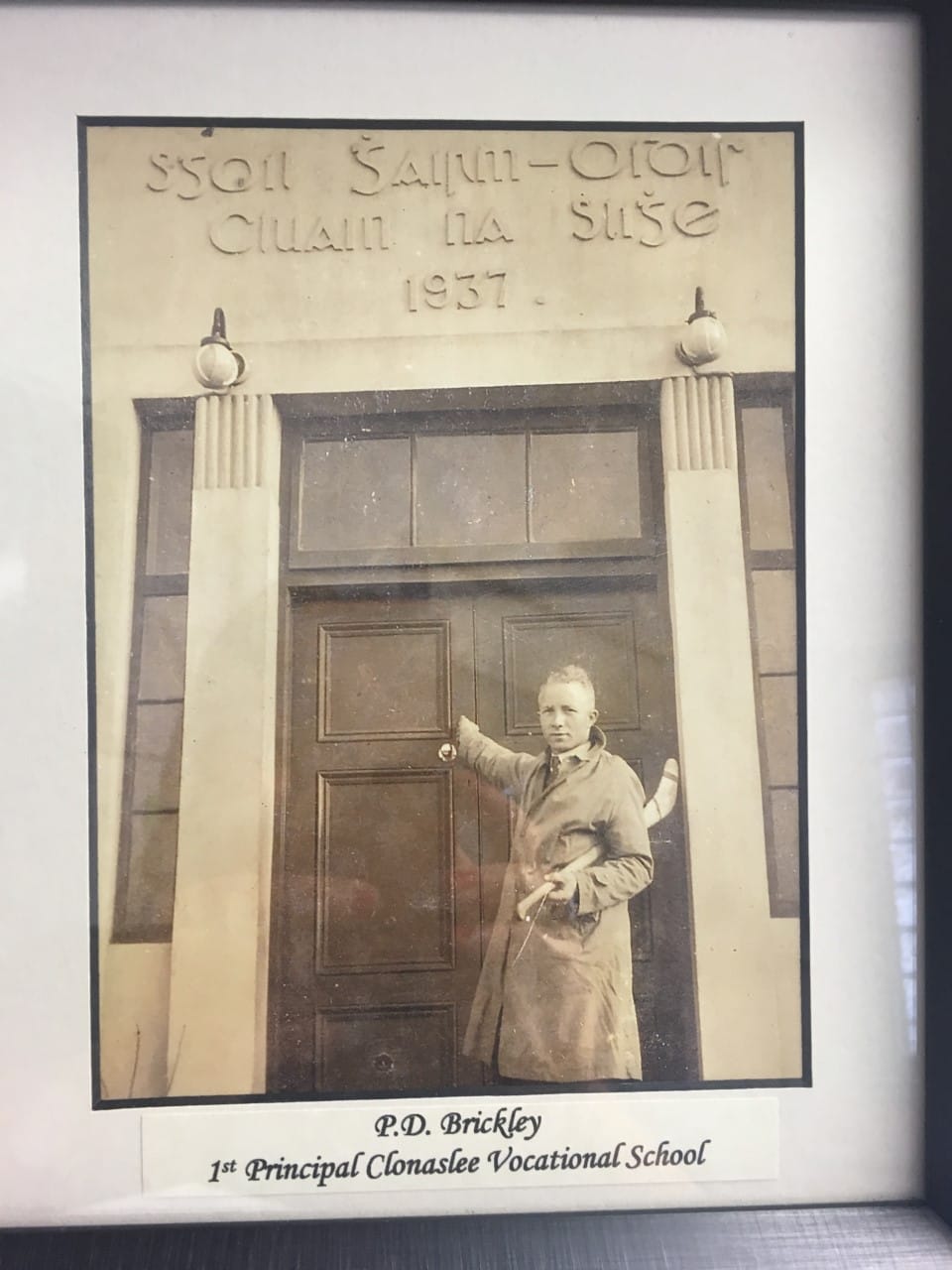 Meanwhile the TY's will be busy collaborating with their art teacher, Ms Amanda Harkin and renowned landscape architect and sculptor Maeve O' Neill on the development of a courtyard garden in the heart of the school campus.
Clonaslee College is the host school for an enthusiastically awaited Science Week event featuring Science Bloke, Marty Jopson of BBC fame on November 12. Apart from the Clonaslee College students who will get to explore the weird and wonderful world of science with Marty Jopson they are also hosting primary school pupils from neighbouring areas like Killeigh, The Rock, Mucklagh, Castlecuffe and Rosenallis.
Exciting times at Clonaslee College indeed!
SEE ALSO – Strong Laois representation in first weekend of All Ireland League rugby season