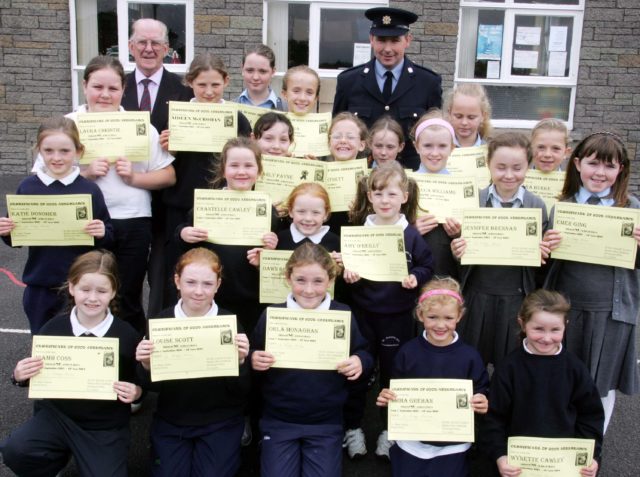 Old school photos are always golden, and Alf Harvey certainly didn't disappoint when he provided us with these gems from 2004 when some students of Mountmellick girls primary school were awarded their certificates of attendance.
Twins Elizabeth and Samantha Keenan were among those to pose for Alf for having missed just two days over the year.
Aideen and Eimear McCrohan and Wynette and Chantelle Cawley were also honoured for having missed no days.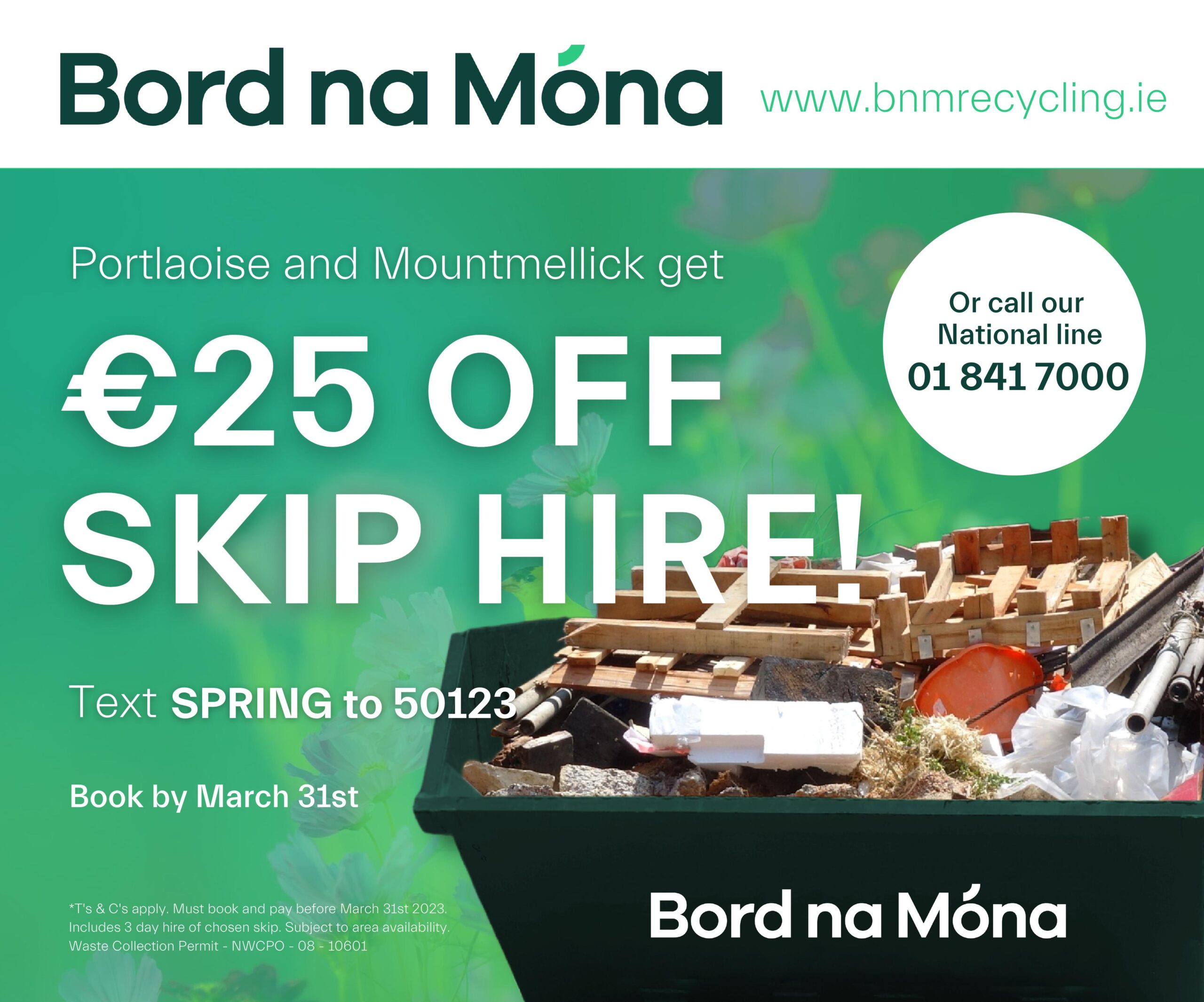 Indeed it was a big day for the Mountmellick school with a number of special visitors.
Chairman of the school's Board of Management Padraig McCabe as well as local Garda Sargeant Paschal Hanrahan were also in attendance.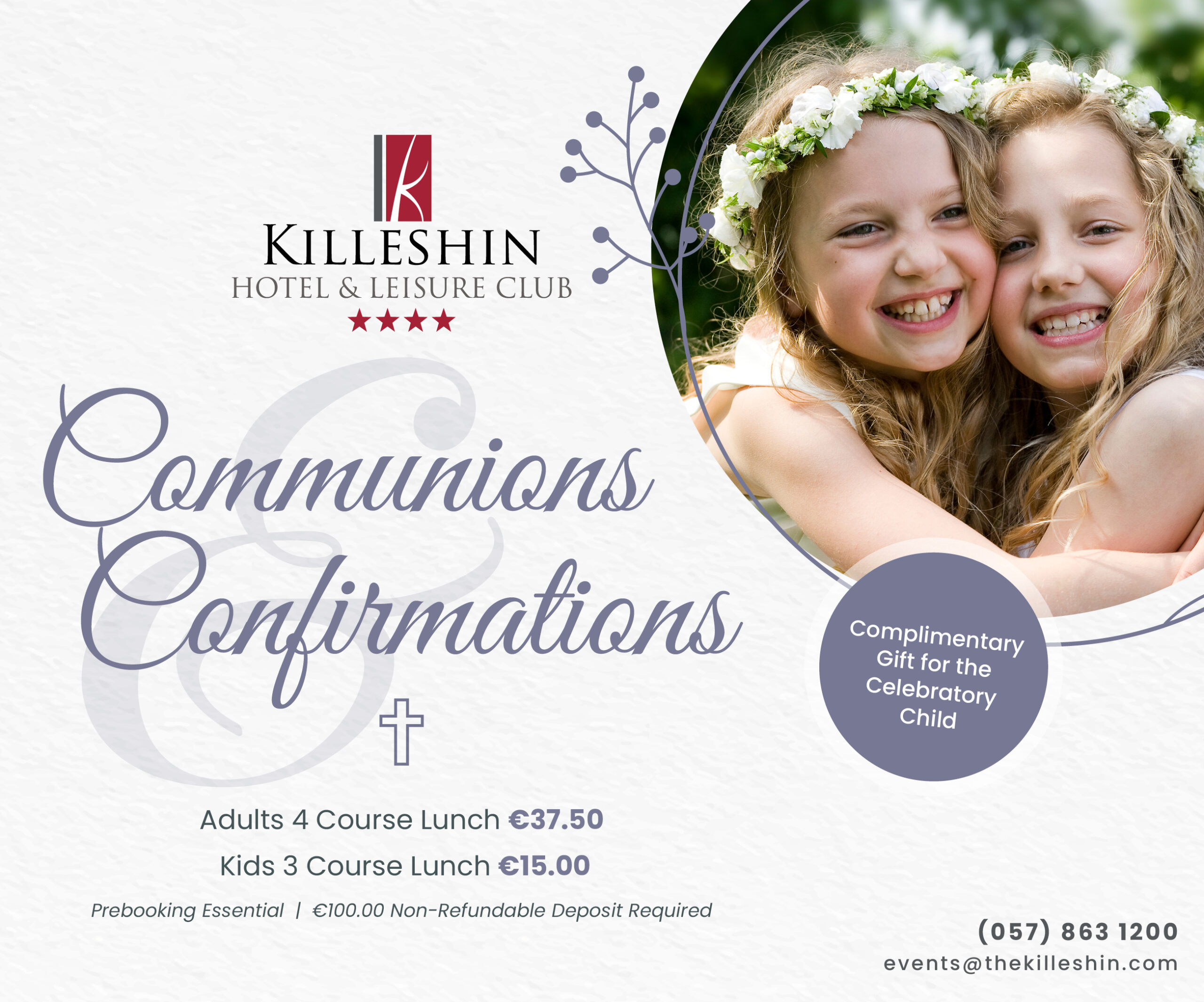 As usual Alf's photos make for great viewing.
Check them out below and see if you can recognise anyone.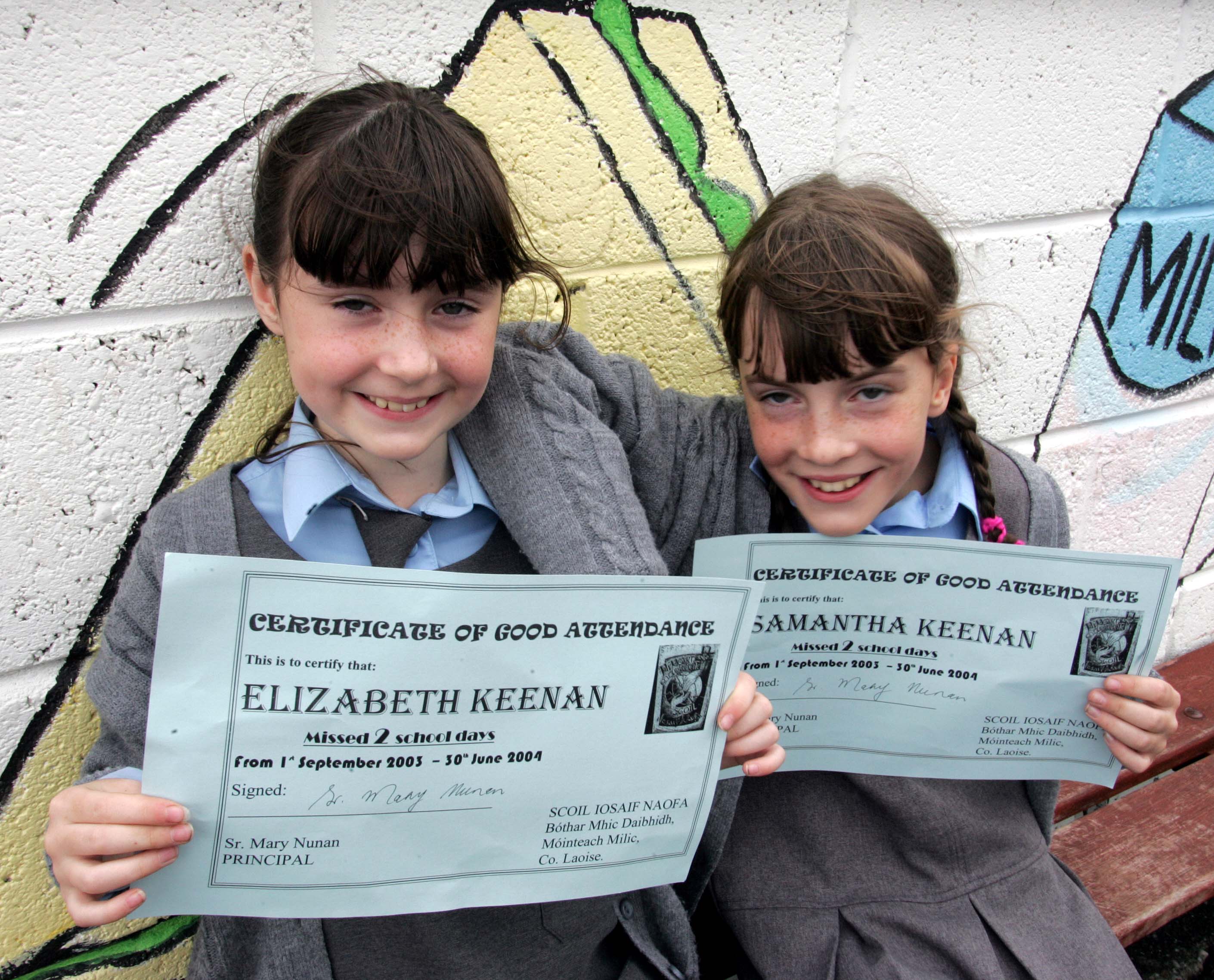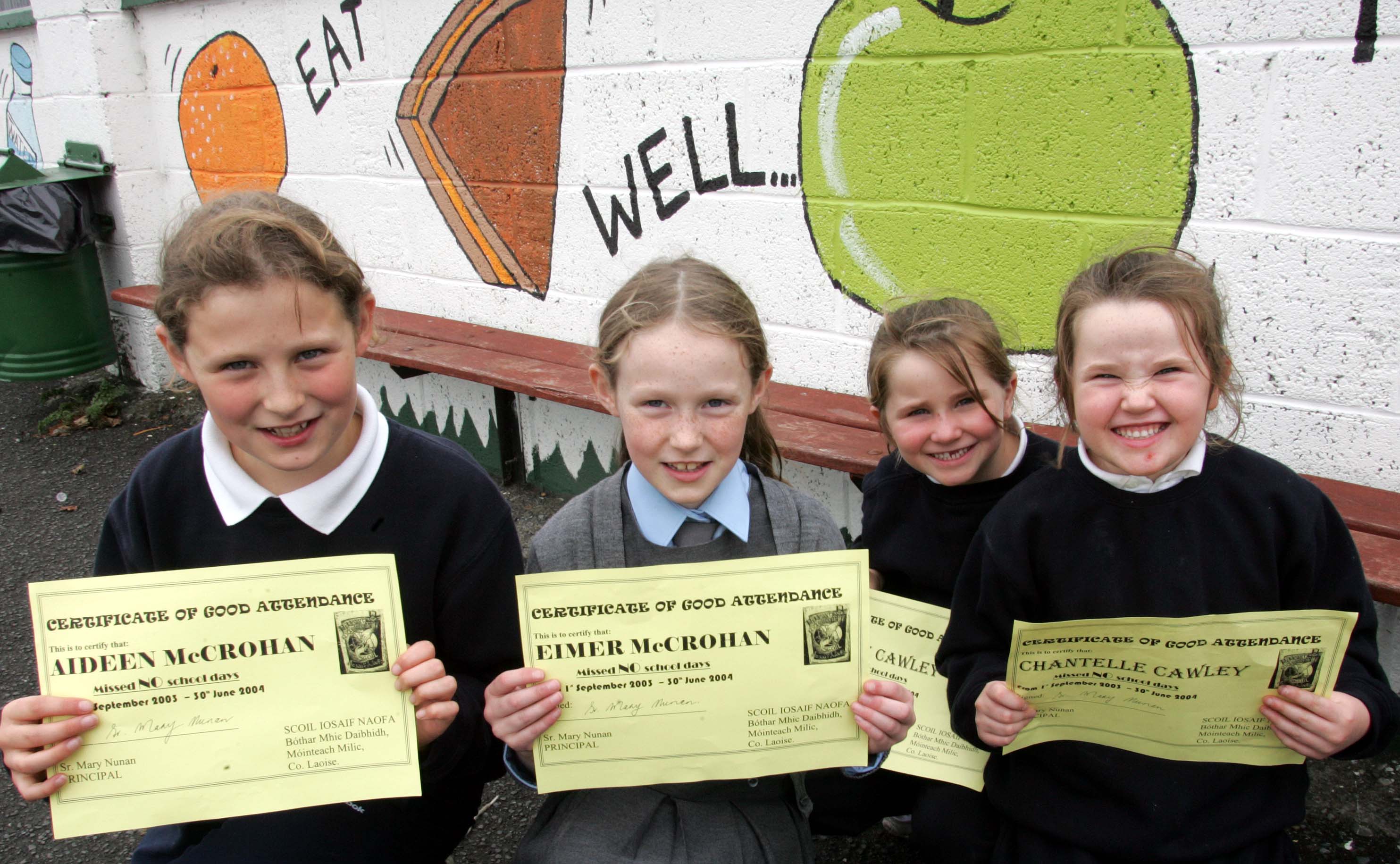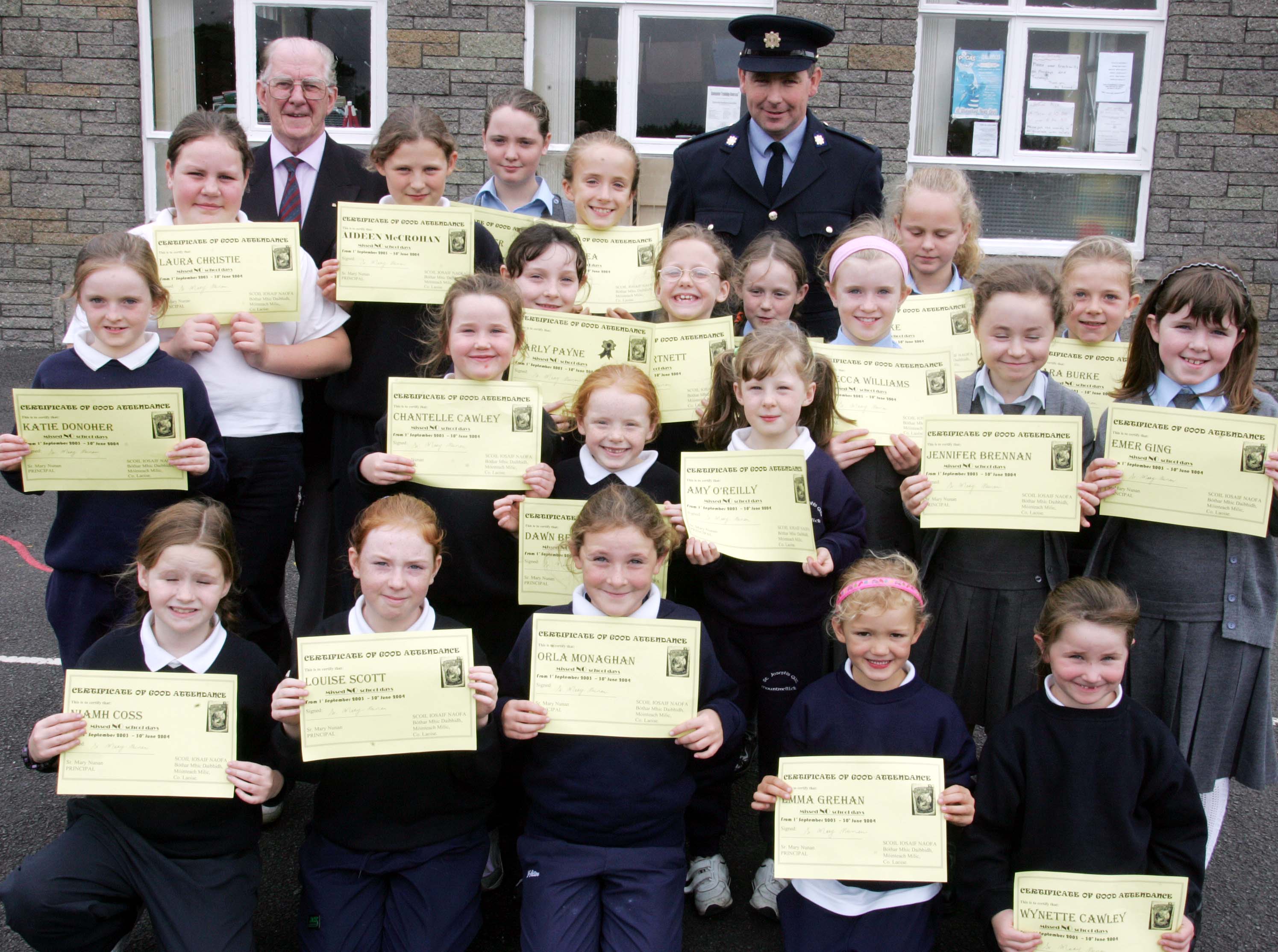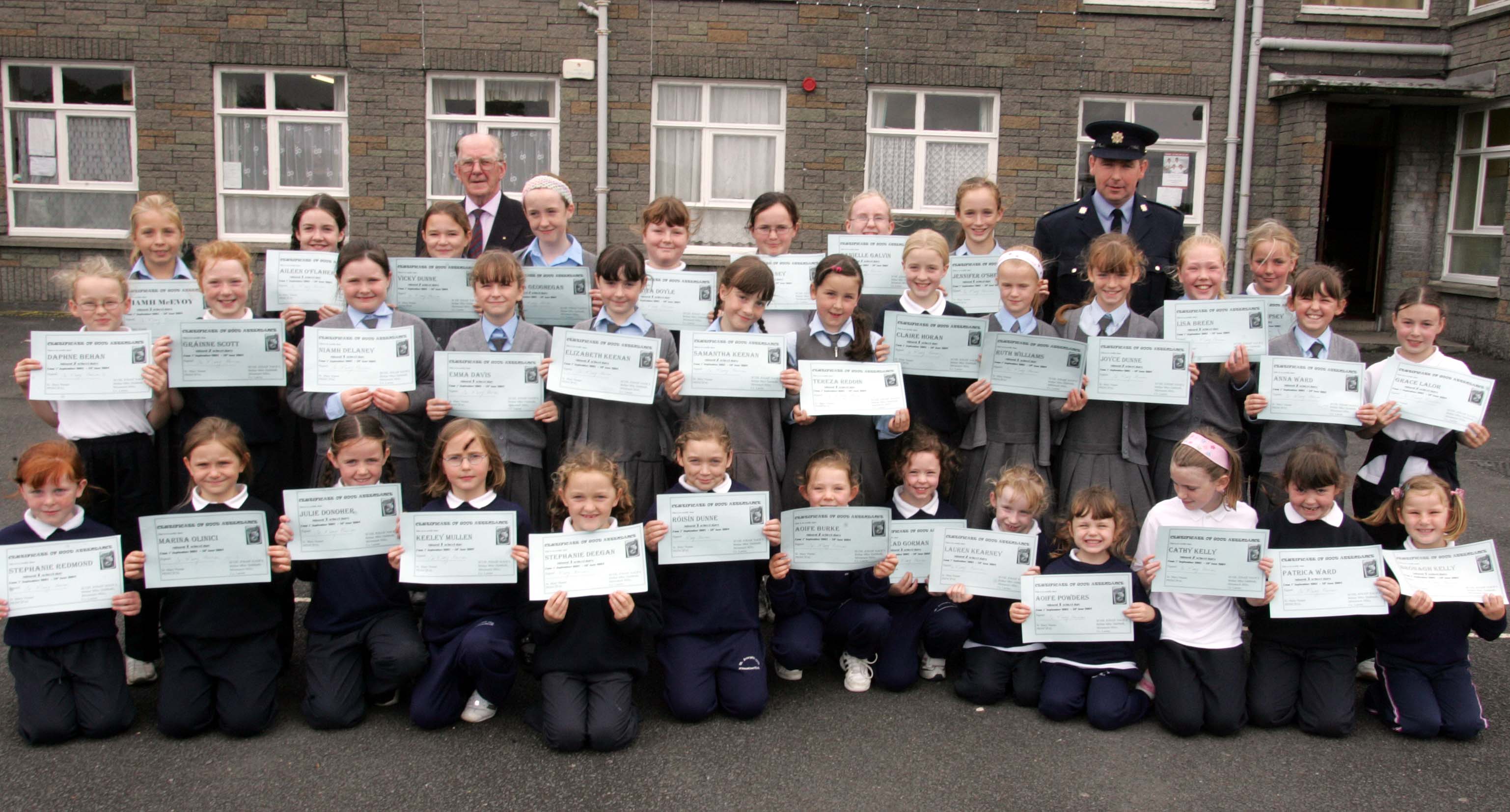 SEE ALSO – Check out more stories from the year 2004 here