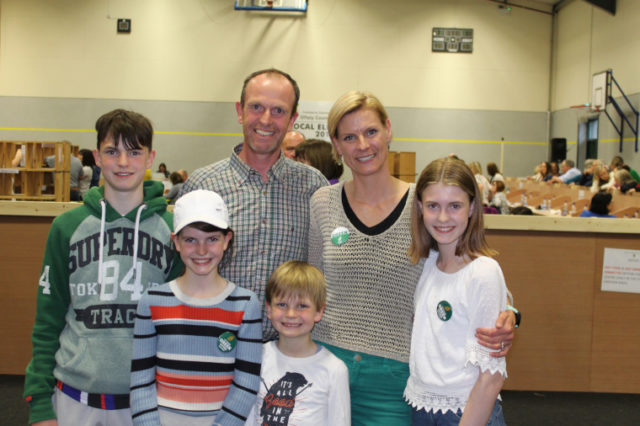 A local candidate is in pole position to win the upcoming Seánad bye-election.
Cllr Pippa Hackett from Geashill and an Offaly County County Councillor having won a seat at the Local Elections last May is the early front-runner to fill the vacancy left by the election of her colleague Grace O'Sullivan to the European Parliament.
While Cllr Hackett is the favourite at present to secure the Senate seat, it is far from a certainty and is contingent on who else may contest the bye-election and which political parties or voting blocs support them.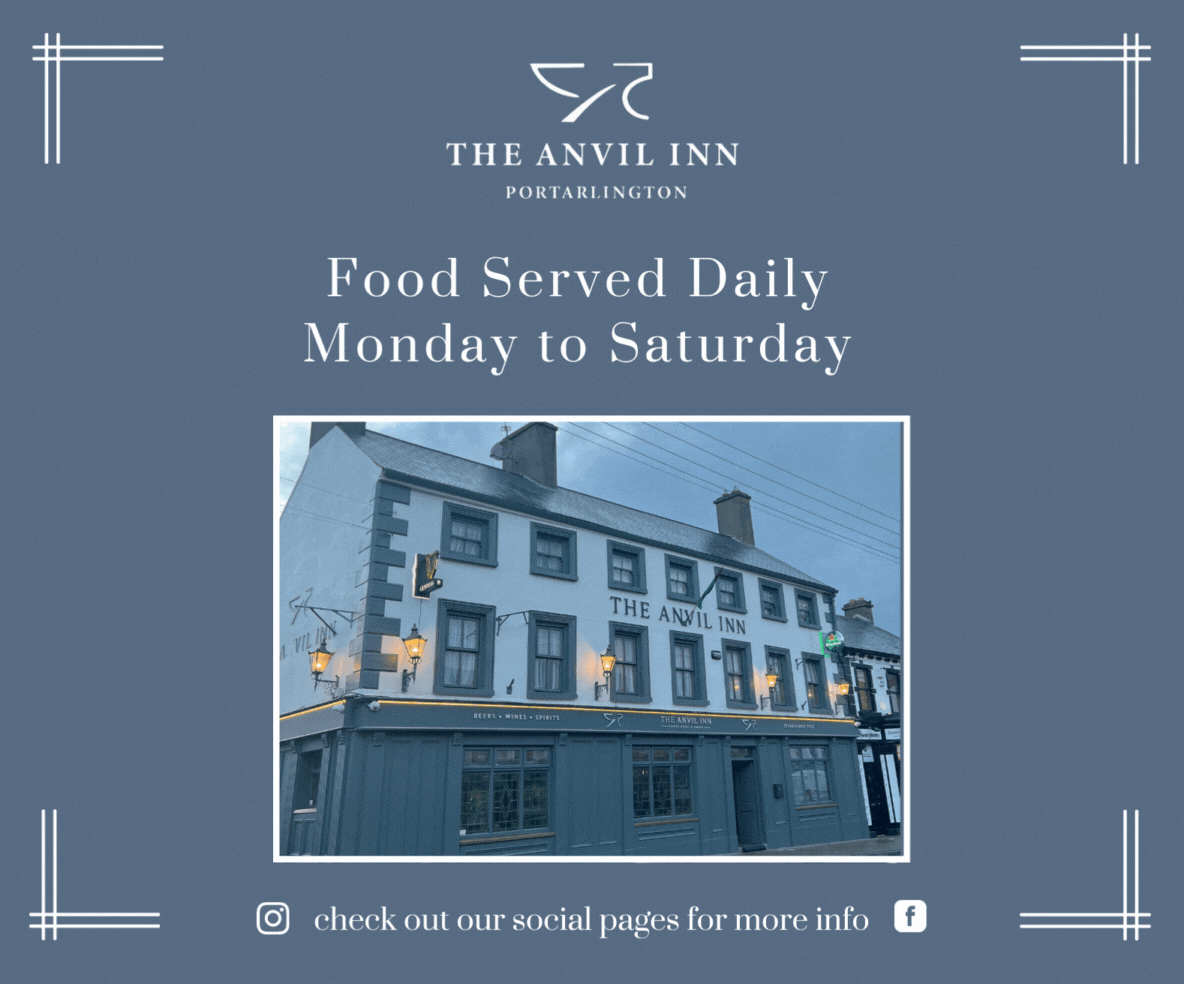 However, as it stands Pippa Hackett is currently the only nominee and the clear front-runner for the Green Party.
She secured the nomination from the Greens following a competitive internal process of interviews and voting. Reliable sources suggest that she may even have the tacit support of Fianna Fáil and a lack of opposition from Fine Gael, as both parties attempt to curry favour with their prospective coalition partners.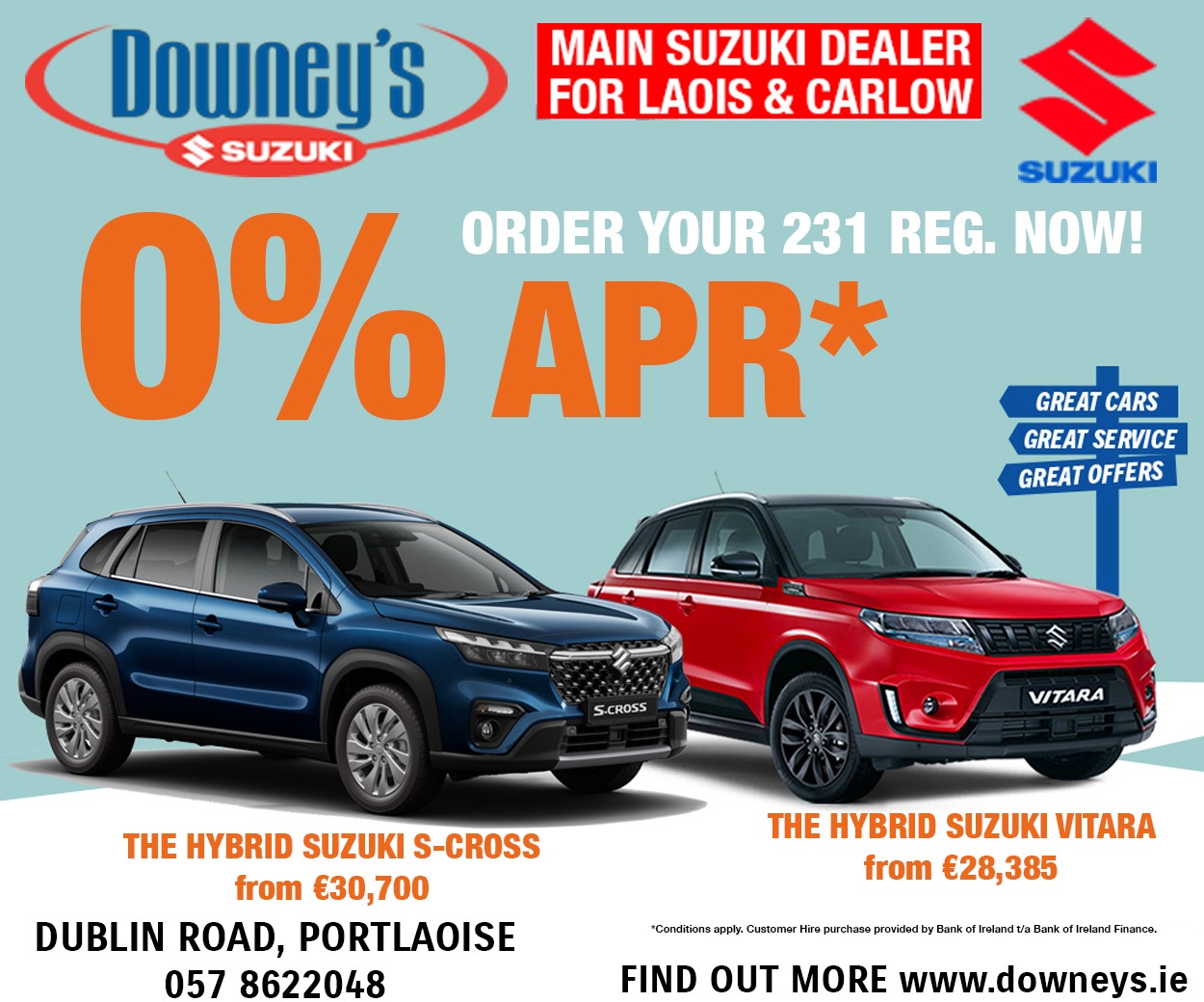 Her election to the Senate would have serious implications for the newly configured Laois-Offaly constituency in the next general election as well as other far reaching ramifications.
While the date for the Senate by-election has yet to be fixed it is most likely to be scheduled to coincide with the four imminent Dáil by-elections expected to take place on November 29.
With the next general election penciled in for next May, it would give the new Offaly councillor six months in which to prepare, apply herself on the ground across the constituency and afford the personnel and logistical resources on which to do so on a full time basis.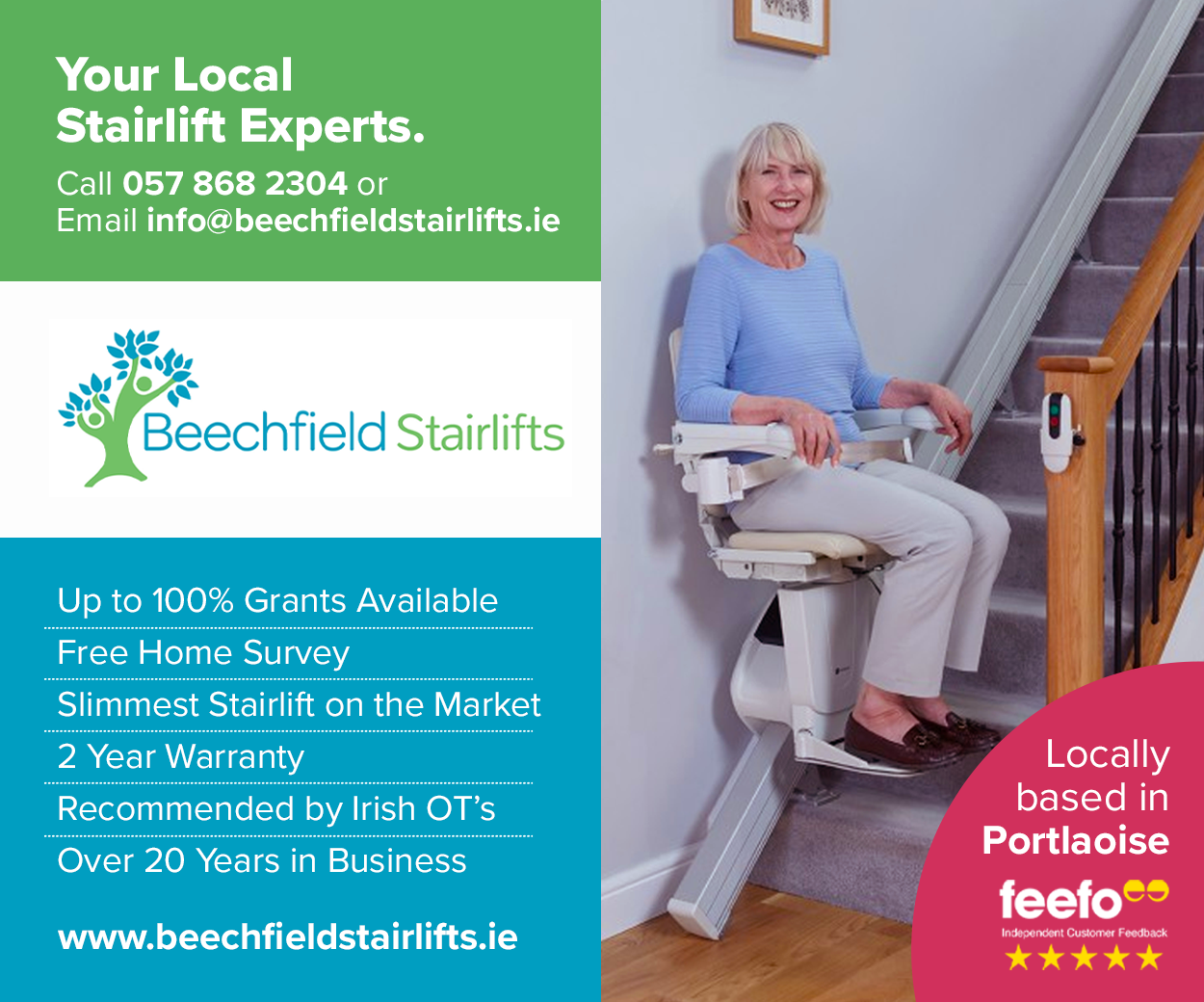 It would certainly serve to enhance her profile across the restored and sprawling five-seat constituency.
Cllr Hackett had already been selected as the Green Party candidate for the forthcoming general election and her prospects got a boost when she was elected to Offaly County Council in last May's local elections.
She was the Party's only standard bearer across all six electoral districts in Laois-Offaly.
Notwithstanding Green Party Leader, Eamon Ryan's recent ham-fisted and ill-judged comments on reintroducing wolves and curbing car ownership in rural communities, the Greens are enjoying an upsurge in support off the back of widespread public concern, protests and campaigns on climate change and related issues.
Eamon Ryan's unscripted pronouncements in recent days have gone down like a lead balloon in rural Ireland, albeit that he has since back-tracked and apologised profusely for any offence.
Some of this may have to do with the intervention of Agriculture spokesperson and suckler cow and sheep farmer, Pippa Hackett who was equally unimpressed with her leader's off-the-cuff comments.
"There was no mention of wolves at all in our motion. As a sheep farmer myself I can't see that happening. He was asked a question, the media made hay out of his answer and it grew wings; it's not going to happen.
"The motion was about more sustainable forestry, with a small reference to rewilding to support biodiversity, there was no mention whatsoever of wolves in the motion. I think in a similar vein there was an answer to a question about reducing our reliance on cars on a TV programme and there was an element of misinterpretation.
"I think Eamon has been on Joe Duffy since to explain and apologise. There will have to be improved consultation with rural councillors like myself as these sort of things should not be happening and they feed in to the perception that we are an urban and Dublin-centric party.
"We have more councillors outside Dublin than in Dublin, so that will all be changing, it will have to. Rural communities already share cars for school runs, work and other aspects of life, as I well know living in the heart of a farming and rural community."
A relative newcomer to politics and only elected to the Council in May the young mother of four is under no illusion that she has her work cut out if she is to advance and make the breakthrough on the national political scene and get elected to the Dáil.
Hunger for a Green voice
"I think there is good Green support right across Laois-Offaly and this wasn't detected in the locals as I was our only candidate in the field, but there is most certainly a hunger there for a Green voice," she insists and certainly as a farm family whose nearest town is Mountmellick she certainly has her finger on the pulse of rural issues.
"With so many Bord na Móna job losses on the horizon I know that there is very little done in the face of such complacency by the Government and others to support workers, help their families and that's why we put forward our Just Transition Bill.
"We want the establishment of a Commission to help create alternative employment, provide upskilling and training and I know some people are tyring to blame the demise of Bord na Móna on green policies, but that's not the case.
"I am involved in politics to try improve people's lives, to involve locals in decision making to provide a better environment and a better quality of life. We are witnessing rural decline and rural degeneration. Parts of Laois-Offaly never came out of the recession at all."
Cllr Hackett is certainly well placed through her own personal family background and farming experience, along with her husband Mark, to relate first hand to the realities and practicalities of rural life.
But she is also well qualified to be the Green's Agriculture and Forestry spokesperson with an agriculture degree and a PhD in equine biomechanics out of the University of Limerick. Their family farm went fully organic 7 years ago.
The likelihood is that if Cllr Pippa Hackett can become Senator Pippa Hackett next month and Eamon Ryan keeps it zipped and stays out of her way she could put the cat among the pigeons in the next general election on the back of the current 'Green Wave'.
This was manifest with the election of two Green MEPs in the May elections in Ciarán Cuffe in Dublin and Grace O' Sullivan (Waterford) for Ireland South.
Seánad by-election process
A Seánad bye-election works entirely differently than the filling of a similar vacancy in the Dáil or a County Council. The Dáil seat is filled through a constituency bye-election and there will be 4 of those scheduled for November 29 to take account of the European election results.
A vacancy on a local authority such as Laois County Council through a bereavement, retirement or elevation to the Oireachtas is filled by a simple co-option, the nomination for such remains in the gift of the party or group from which the vacancy occurs.
A Senate vacancy is entirely different from both these processes and is filled via an internal bye-election, usually contested and the electorate is confined to serving TDs and Senators.
Normally the Government of the day has the numbers and a sufficient majority to win such a by-election outright. But in today's fragmented political landscape that scenario does not prevail and hence Pippa Hackett's opportunity arises, particular if both FF and FG are of a mind to give way, with an eye to the bigger picture and the next general election.
By the same token, however, Pippa Hackett's emergence as a serious contender to win a Dáil seat in Laois-Offaly next time out has serious ramifications for her rivals, particularly the marginal candidates.
She will nevertheless need to drastically improve the Green vote here. In 2016, Sinéad Moore ran in Laois for the Greens and secured 4% of the vote. She has since departed the Green Party and ran unsuccessfully for Aontú in the local elections in Dublin.
Pippa Hackett herself did make a breakthrough for the Greens in the local elections and after polling 584 first preferences she won the last of six seats in the Edenderry electoral area on the 7th count at the expense of Sinn Féin and Independents.
She was one of 49 Green councillors elected around the country, a significant increase from the 12 they had prior to the May elections.
If Pippa Hackett enters the general election next summer in Laois-Offaly as a Senator she will pose a serious threat to the other parties in a tilt for the 5th and final seat here.
Perilous for Pauline Madigan
Her candidature as a Senator would be particularly perilous for Pauline Madigan in Portlaoise who although selected by Fianna Fáil to run in the general election, failed to retain the Council seat to which she was co-opted a year earlier on foot of the death of long serving Cllr Jerry Lodge.
Fine Gael's Thomasina Connell slipped in and took the last of seven seats in Portlaoise, thanks chiefly to bitter faction fighting and personality clashes within Fianna Fáil.
That FF nationally are stepping aside now to facilitate a formidable constituency rival to give her a leg-up into the Senate is hardly going to amuse Pauline Madigan, or improve her chances of a miraculous recovery by making it to the Dáil.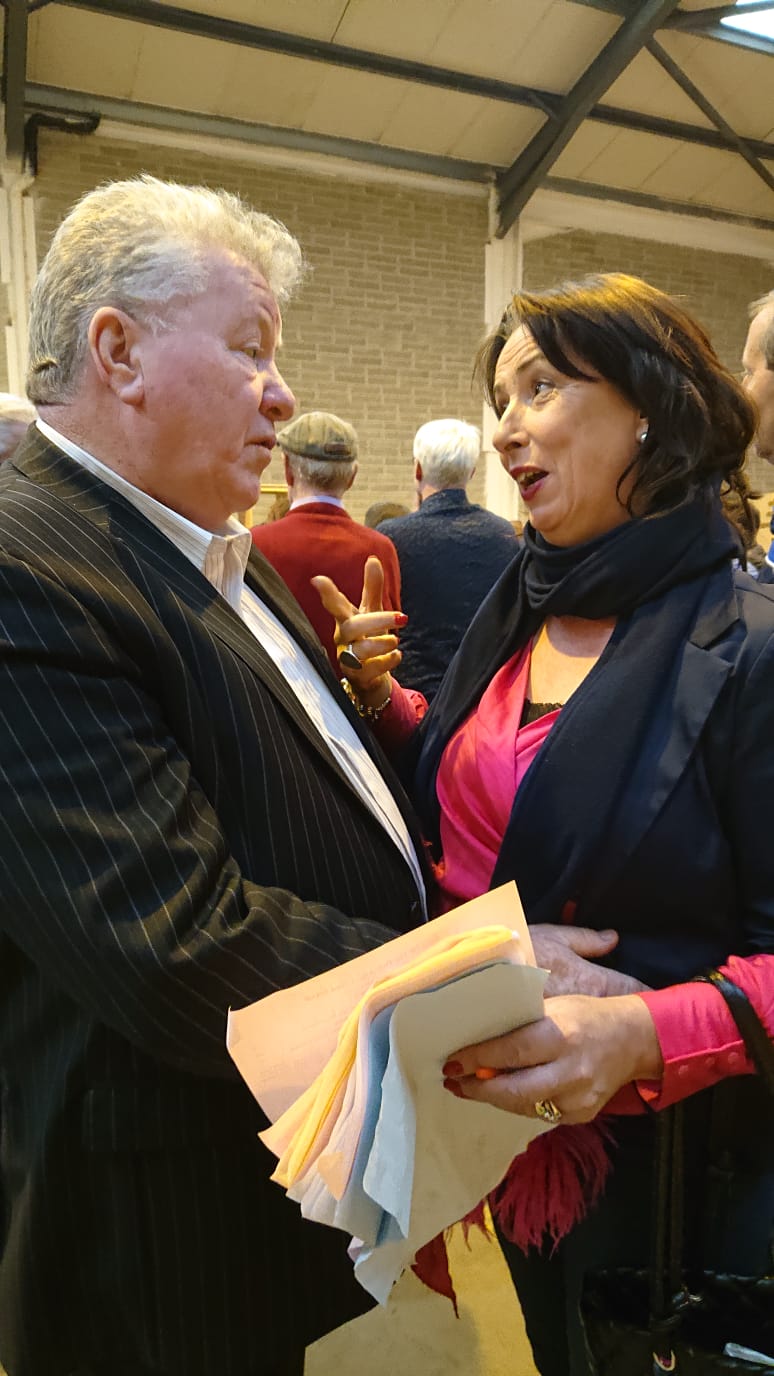 Fine Gael appear to be content with a holding pattern and consolidating their two existing seats in Minister Charlie Flanagan and Deputy Marcella Corcoran.
Likewise Fianna Fáil will be glad to return Seán Fleming and Barry Cowen and have given up the ghost on that elusive third seat, which they lost in the disastrous 2011 election. While Sinn Féin's Brian Stanley is currently in possession, a battle royal looms for that once again marginal 5th seat.
With their noses also out of joint if Pippa Hackett togs out as Senator Pippa Hackett in the general election will be former Renua leader, John Leahy who has returned to the independent ranks who will be making his third tilt at becoming TD, after another strong personal performance in the locals and Deputy Carol Nolan, who quit Sinn Féin over the abortion referendum and is now also running as an independent.
It will certainly make the contest for the 5th seat in Laois-Offaly an intriguing one and far less predictable than in 2016 when the outcome in Laois was such a foregone conclusion and a seat each for FG, FF and Sinn Féin.
Laois-Offaly has a strong tradition of representation in the Senate in recent decades, a number of which have gone on to take Dáil seats.
Former Laois-Offaly Senators over the past 50 years include Charlie Mc Donald (1961 to 1973 and 1977 to 1992); Liam Hyland (1977 to 1981); Cathy Honan (1993 to 1997); Pat Moylan (1997 to 2011); Pat Gallagher (1997 to 1999); Kieran Phelan (2002 to 2010) and John Whelan (2011 to 2016).
SEE ALSO – Majella O'Donnell to address Laois Hospice Foundation Public Meeting