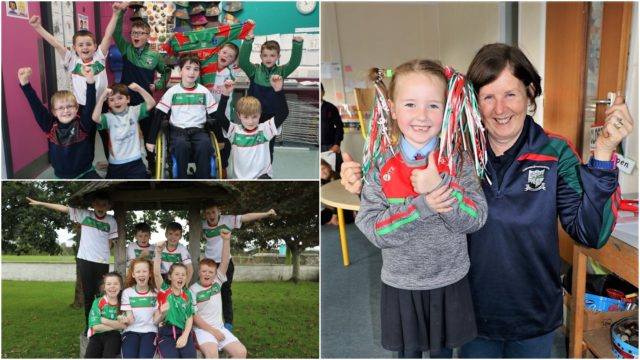 The Rathdowney-Errill hurlers were hugely disappointed to lose the 2018 county final to Camross and by their standards they're now enduring a bit of a famine since their last taste of glory.
The two clubs came together in 2005 to form a new club and after winning their first title in 2006, they proceeded to win one every second year thereafter up to 2014.
In all it meant they won five county titles – in 2006, 2008, 2010, 2012 and 2014.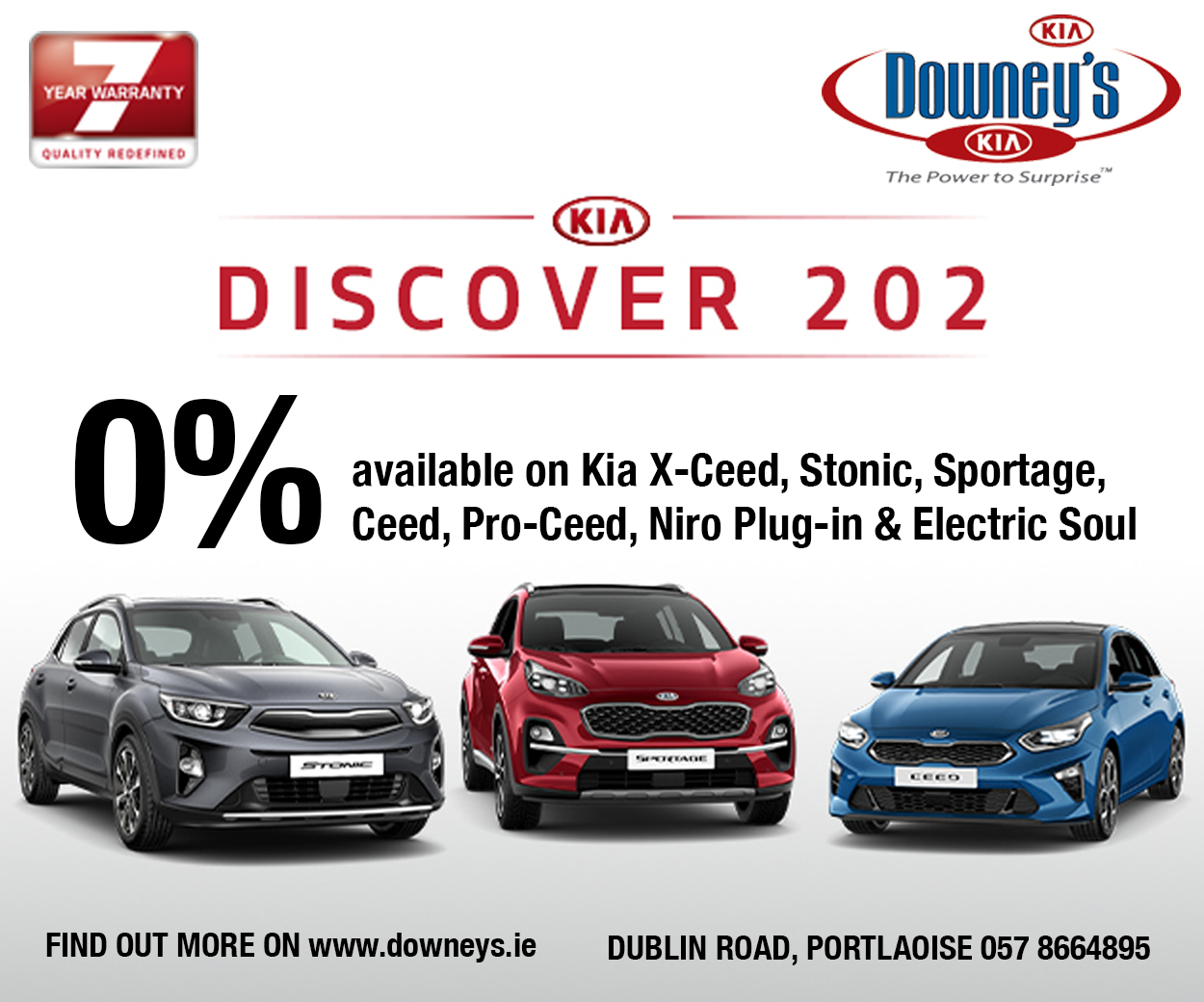 But they're now five years without a triumph to celebrate and that's something they want to correct quite urgently.
They take on their neighbours Borris-Kilcotton in Sunday's final in O'Moore Park in a repeat of the 2016 decider, one that Rathdowney-Errill lost after a replay.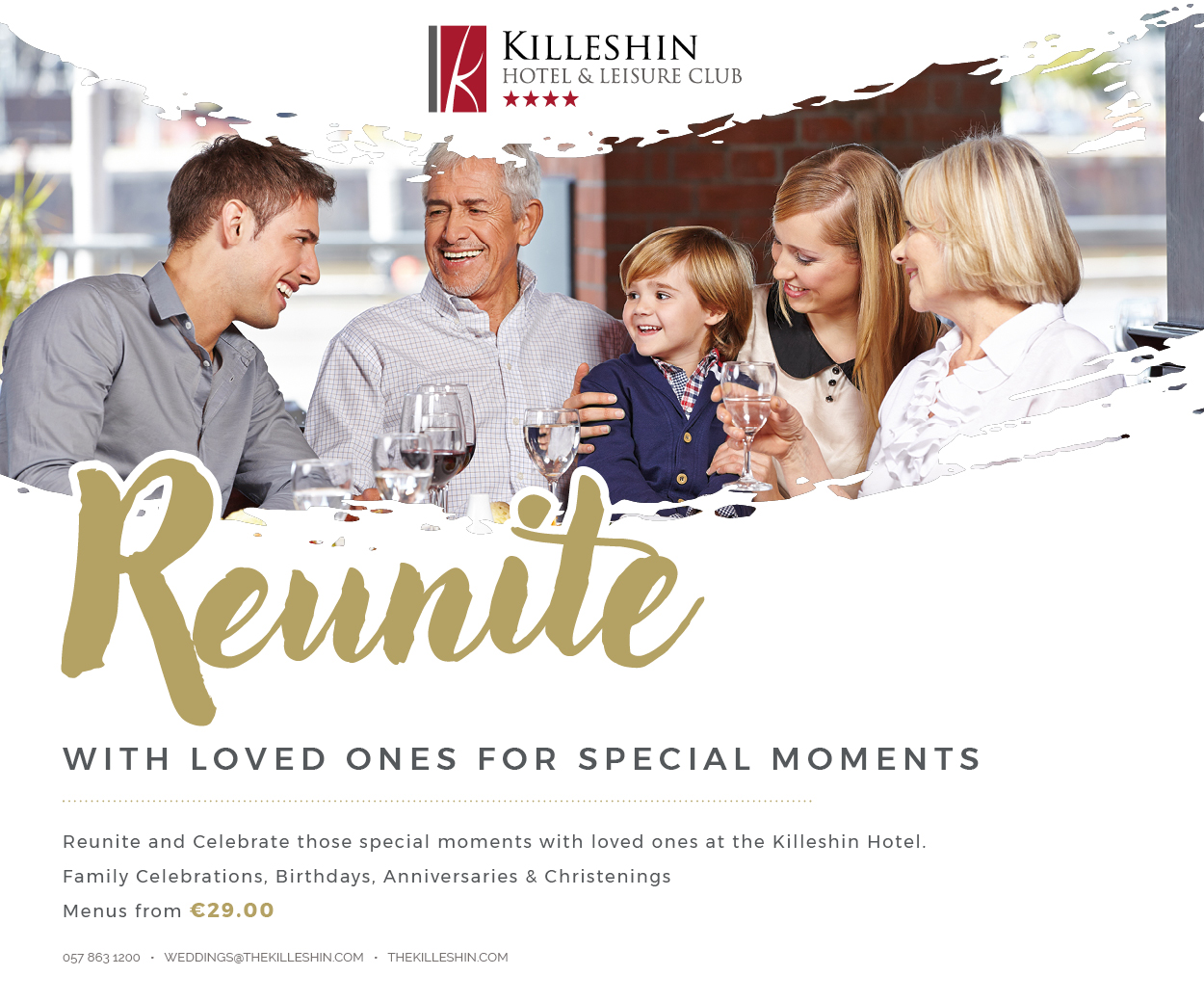 But they're very keen to make up for that disappointment, if the excitement in the two local schools and the show of support in terms of flags, signs and bunting around the community is anything to go by.
Today we visited the two local schools to sample the atmosphere – and it was one of excitement, quiet confidence and pride in their local hurling team.
Our first stop was Rathdowney, where we met newly-appointed principal Denis Doheny, just in the job since September after replacing John Gunnell who has moved on to a new role in Nenagh.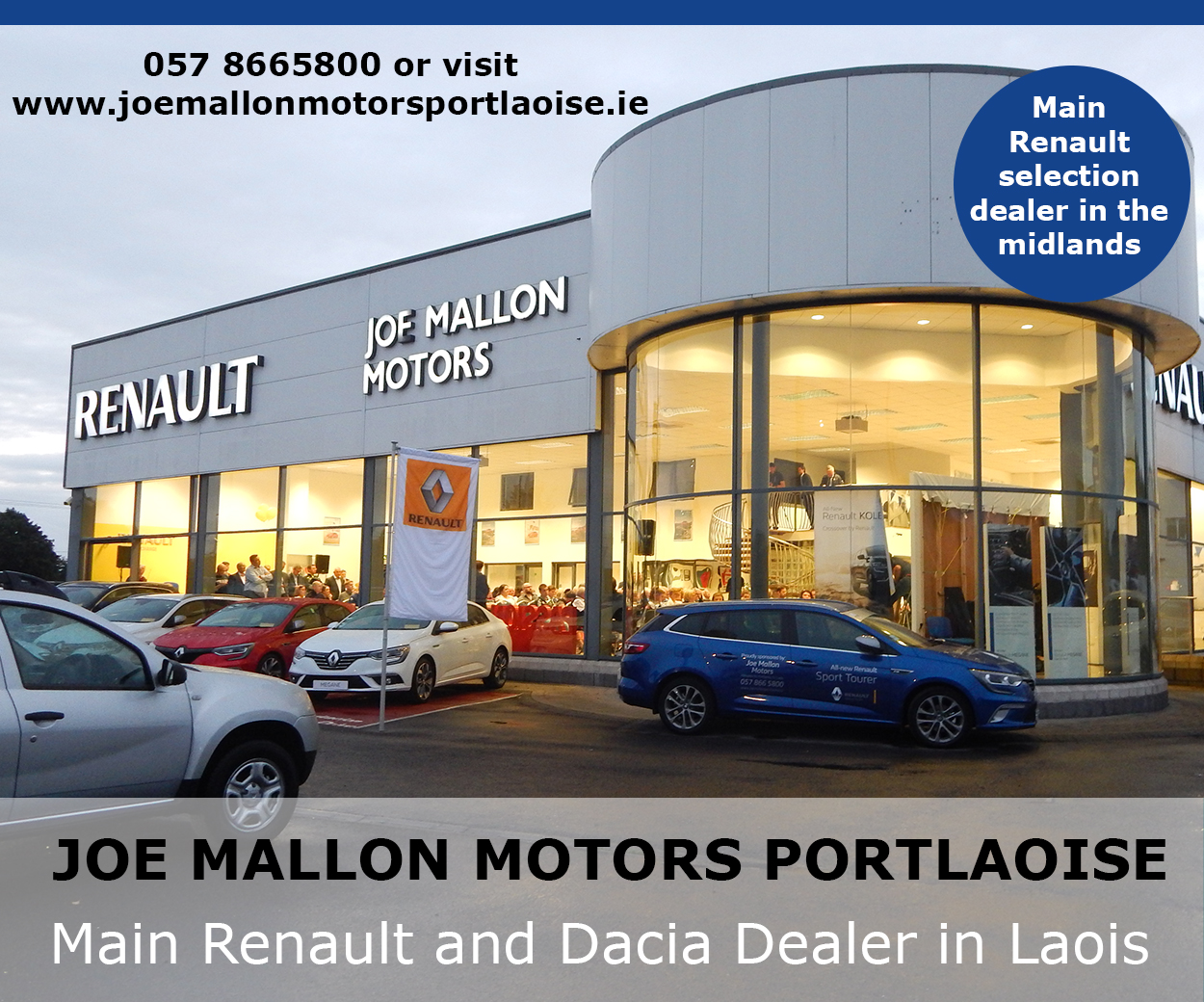 Among those we bumped into in the 200-student school were staff members like Catherine Purcell, mother of Laois hurling captain Paddy Purcell and John Purcell, and Denis Hassett, who has been coaching teams in the school for decades.
We also met senior infant Eppie Fitzpatrick, daughter of Rathdowney-Errill player Joe – and Eppie certainly went all out in a show of support for the team, with very impressive Rathdowney-Errill ribbons in her hair and her shoes.
In the first class classroom, we met Veronica McGinley, younger sister of star forward Brandon while in the older classrooms a number of the students informed us that they'll be playing in the half-time match for Rathdowney-Errill.
A number more proudly told us that they'll be mascots and walking in the pre-match parade with the team.
From there it was on to Errill where a warm welcome awaited also.
And principal Tony Lawlor, his team of staff and the 75 students put on quite a show.
Music and Irish Dancing formed most of the entertainment with 4th class twins Ruby and Lilly Stapleton-Higgins performing a wonderful rendition of the 'Lion Sleeps Tonight' on ukulele while 6th class student Ruby Barton sang a wonderful version of 'Lovely Laois' with the rest of the school joining in for the chorus.
The staff kindly facilitated some photos outside in what is an idyllic, rural, spacious primary school.
And with the cheers of 'Rathdowney-Errill' in our ears, we were on our way again.
In the village of Errill, a chance meeting with Rathdowney-Errill secretary and local publican Ray Kelly led to tea and biscuits (it was too early for anything stronger!) in Ray's Bar.
He'll be hoping to have some of the celebration party there on Sunday night and a special visitor – the Bob O'Keeffe Cup.
The countdown is well and truly on!
You can check out a selection of photos from Julie Anne Miller below.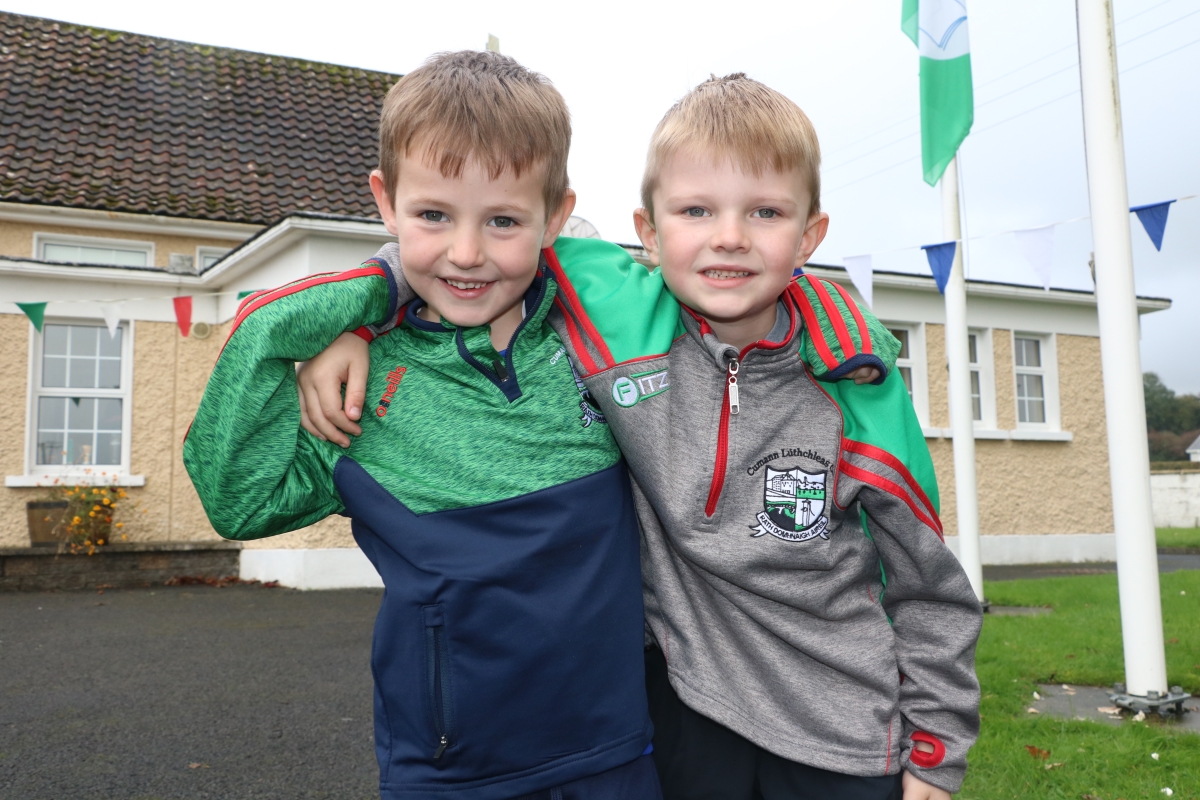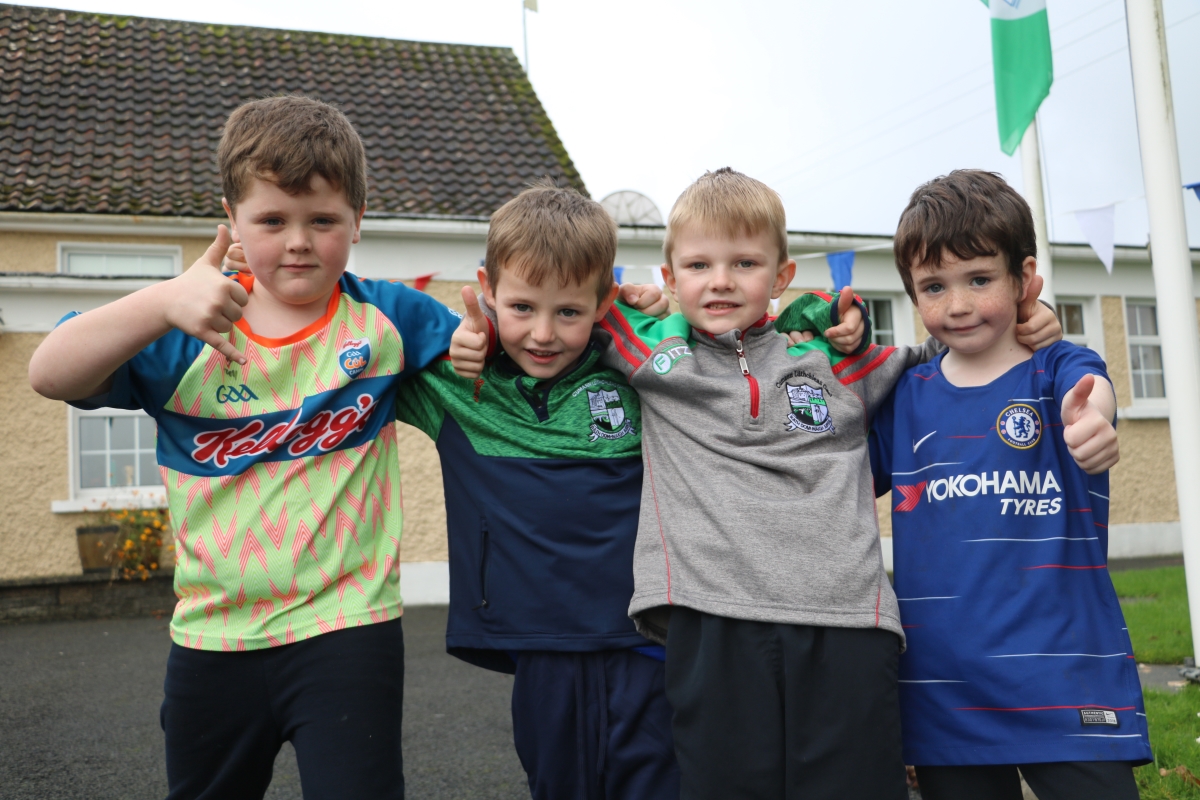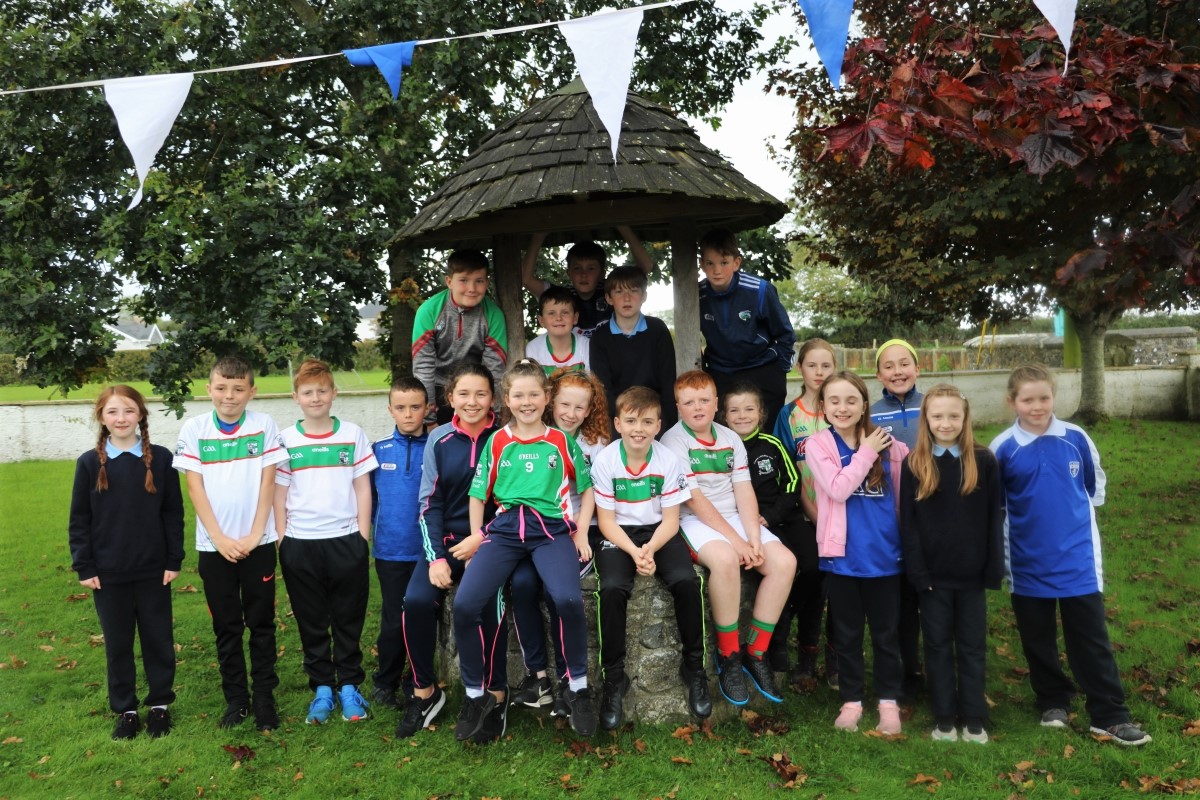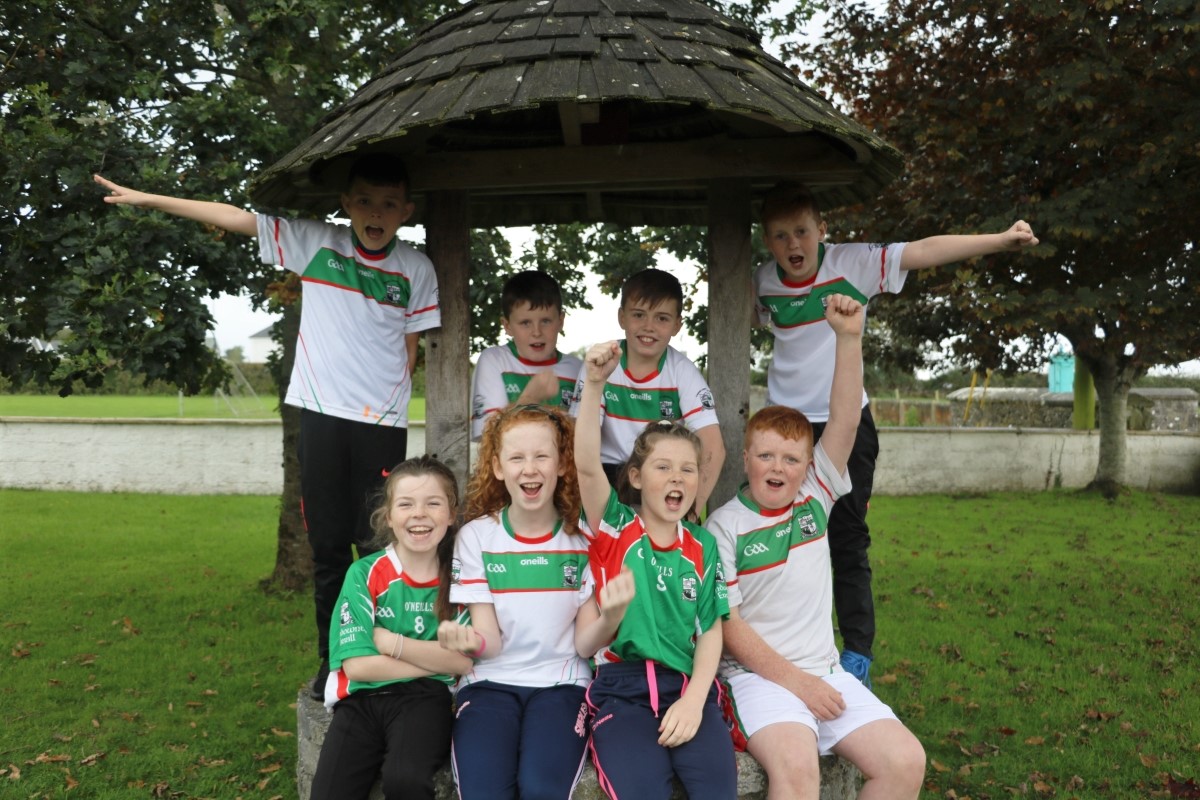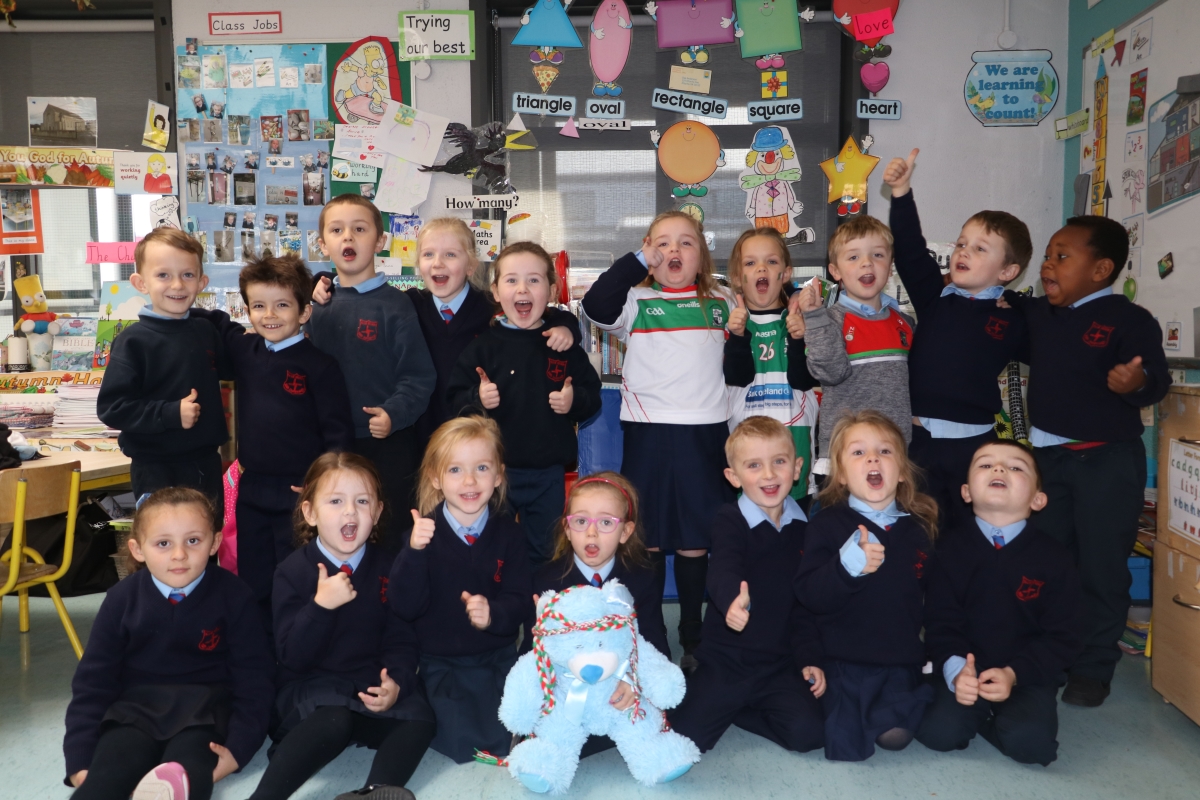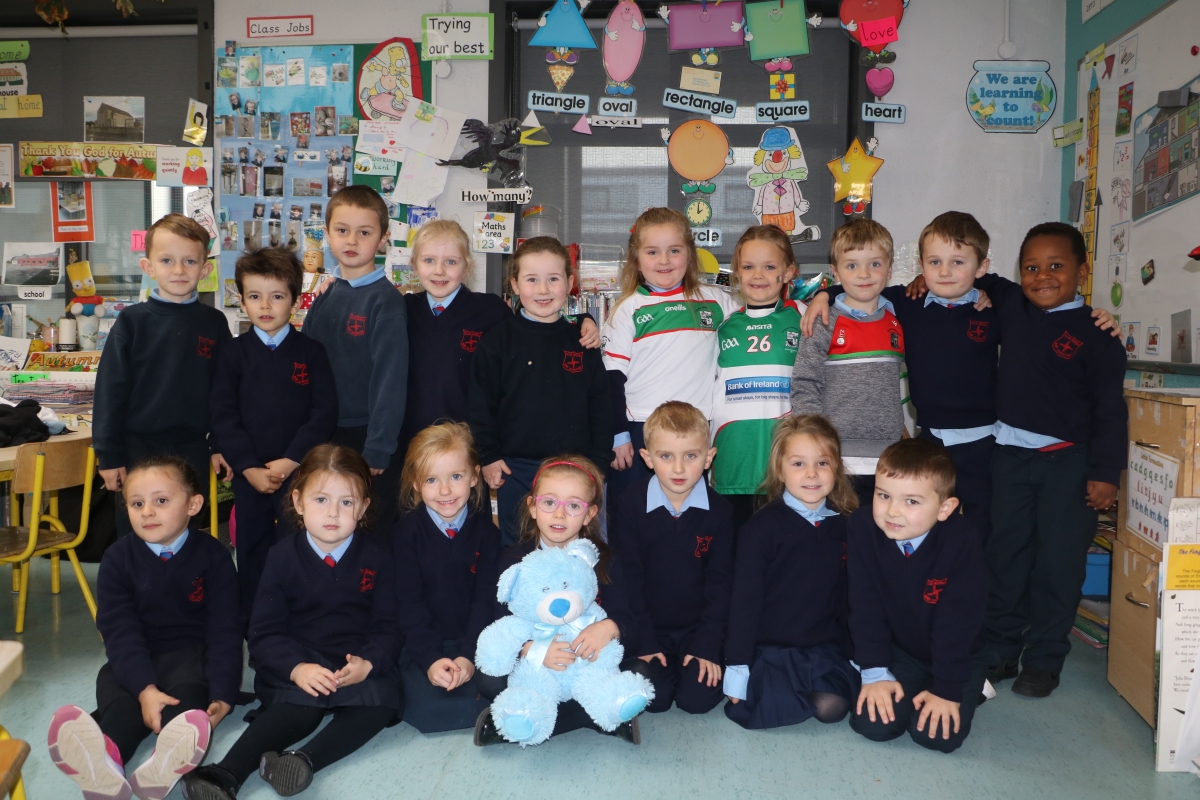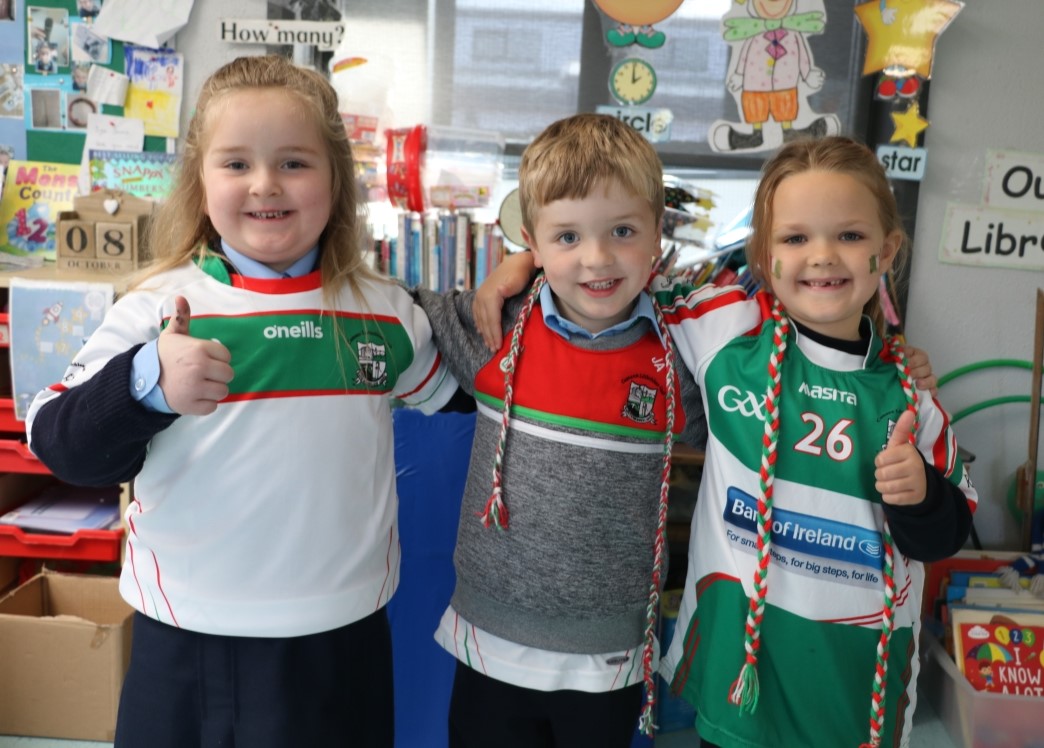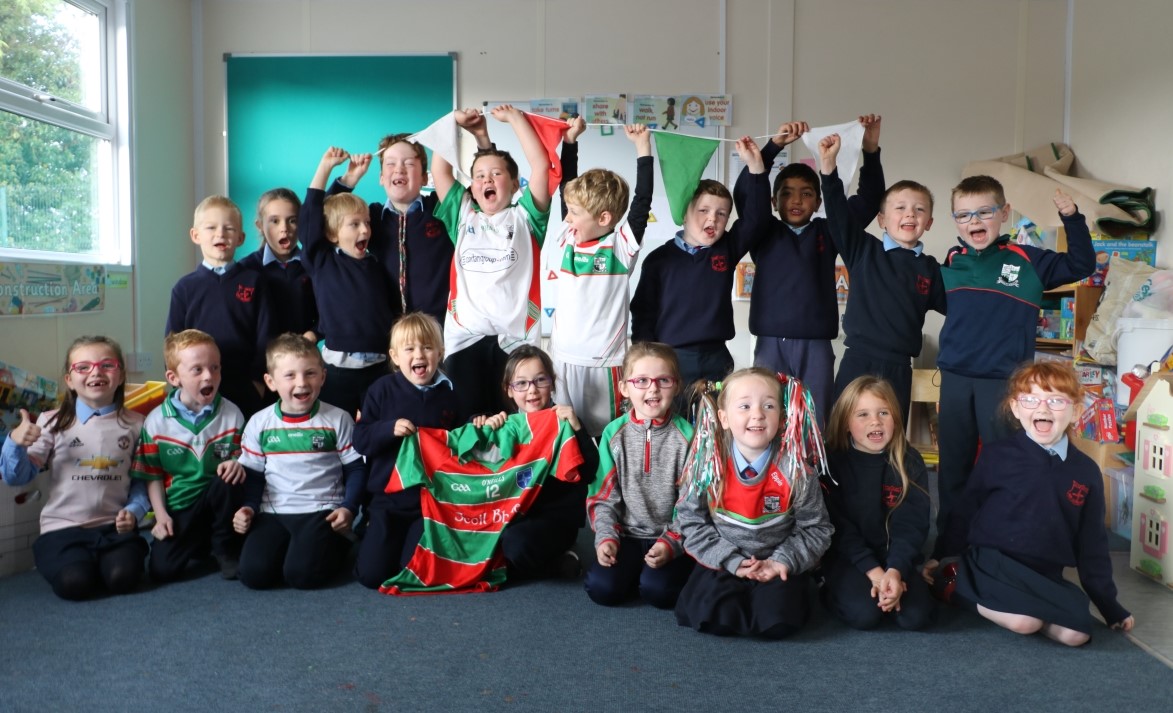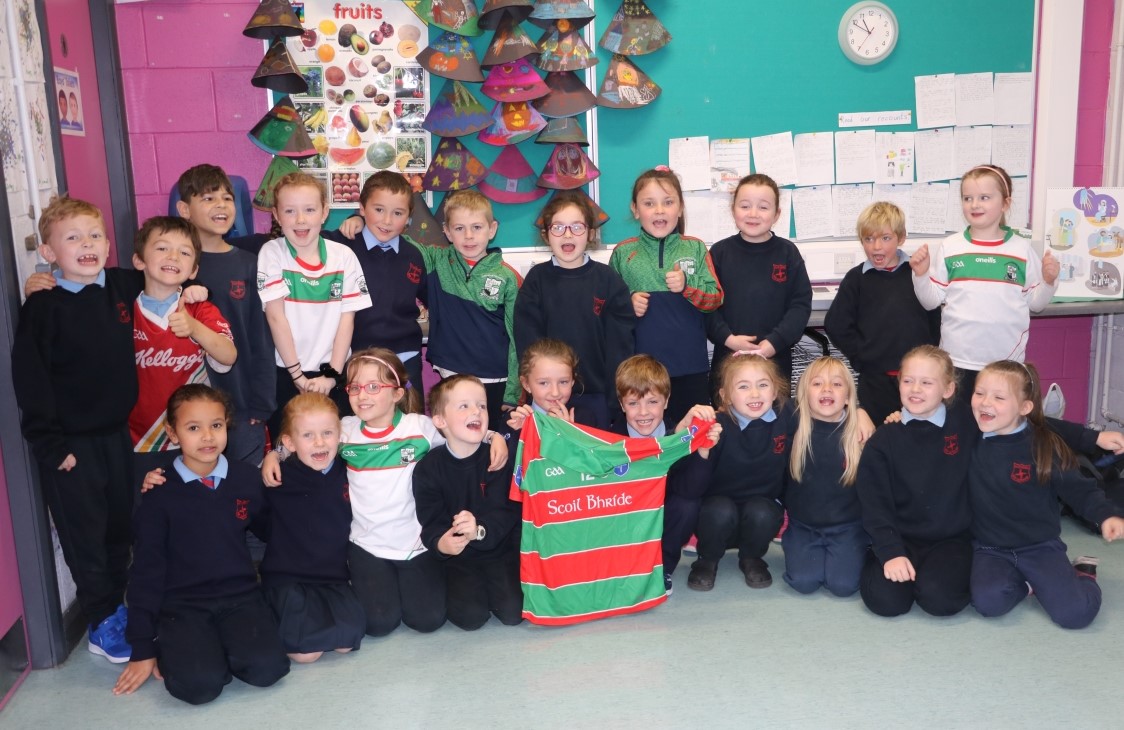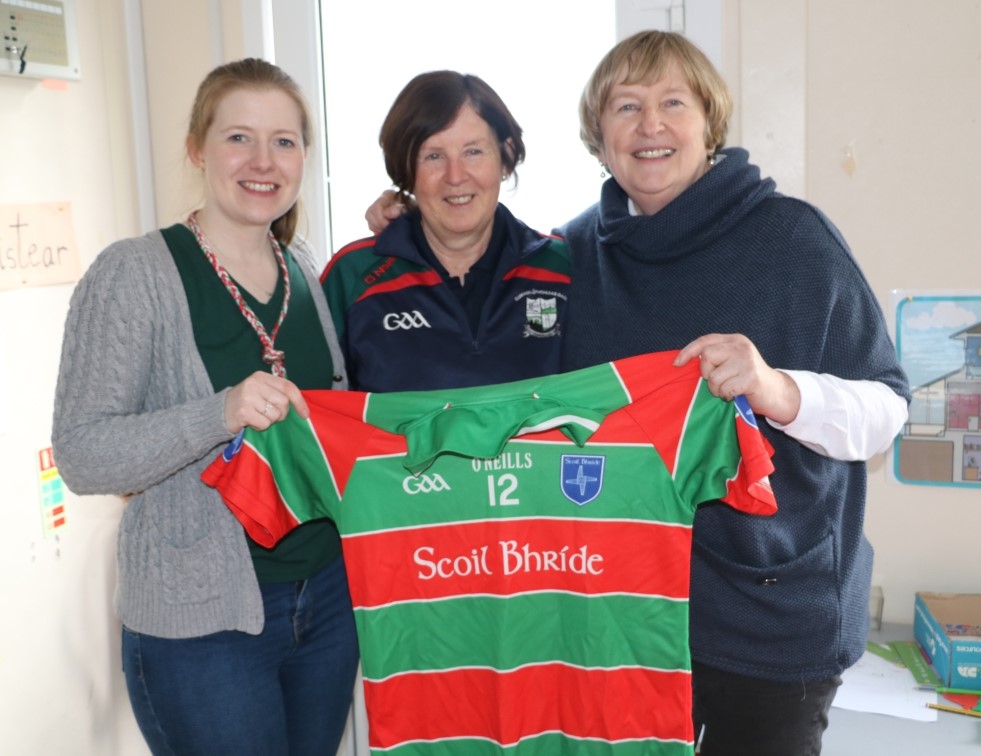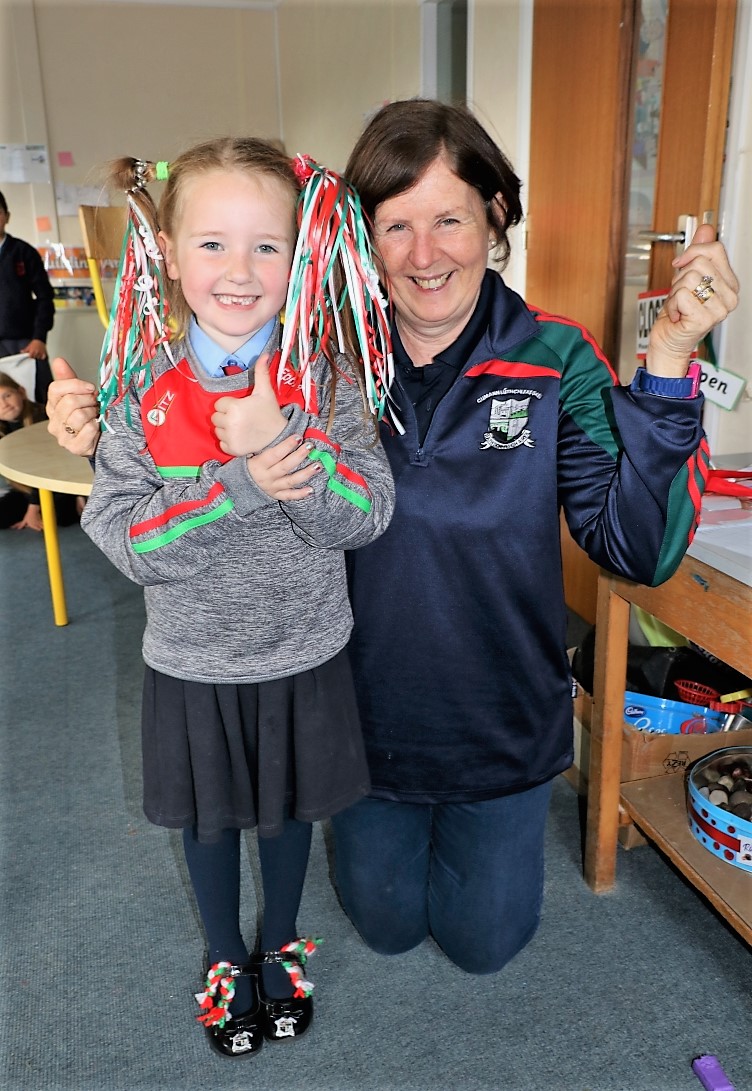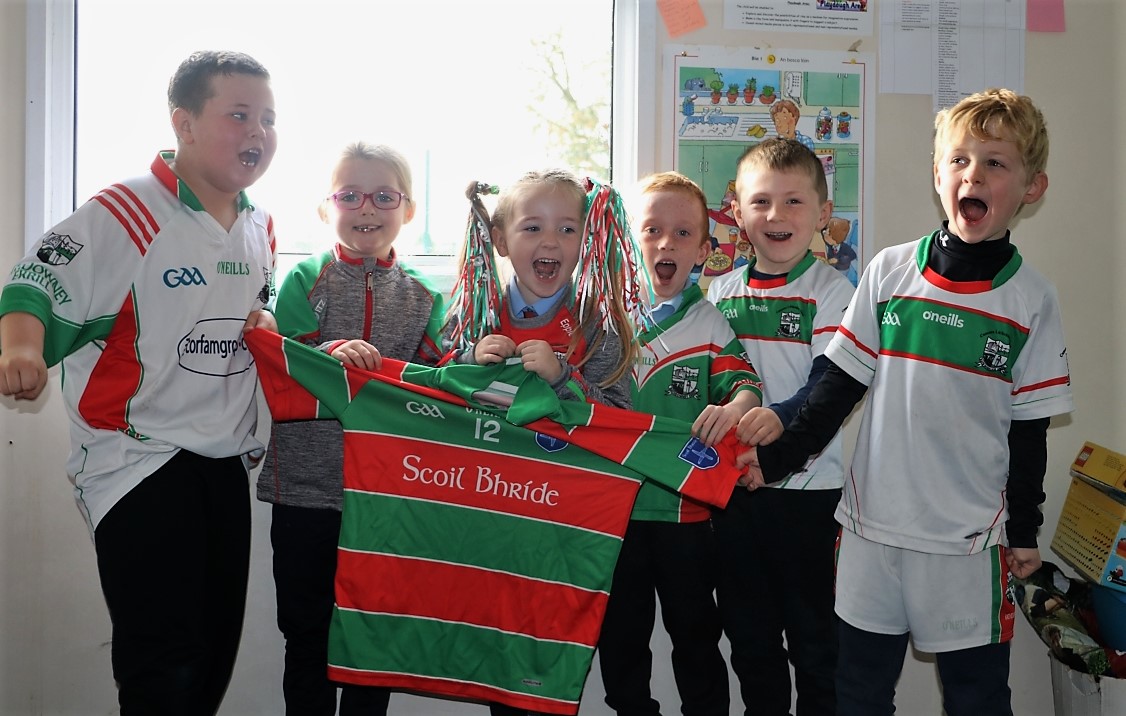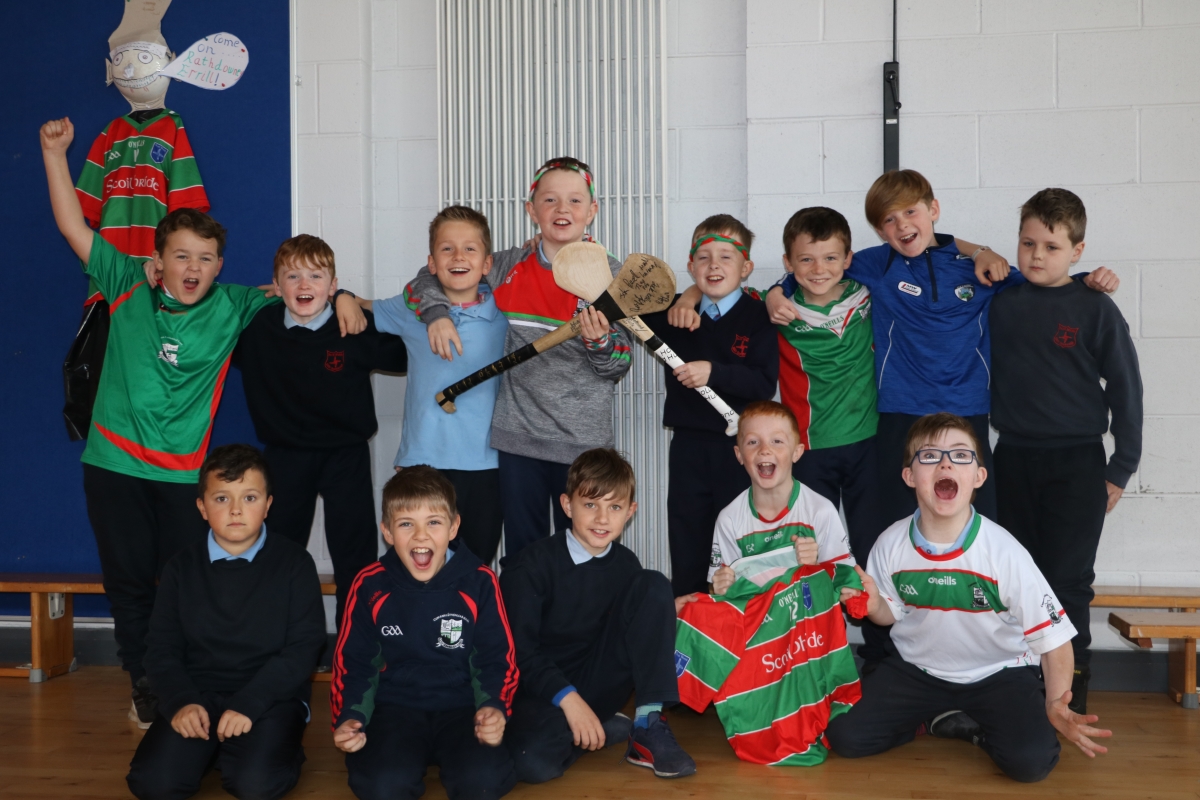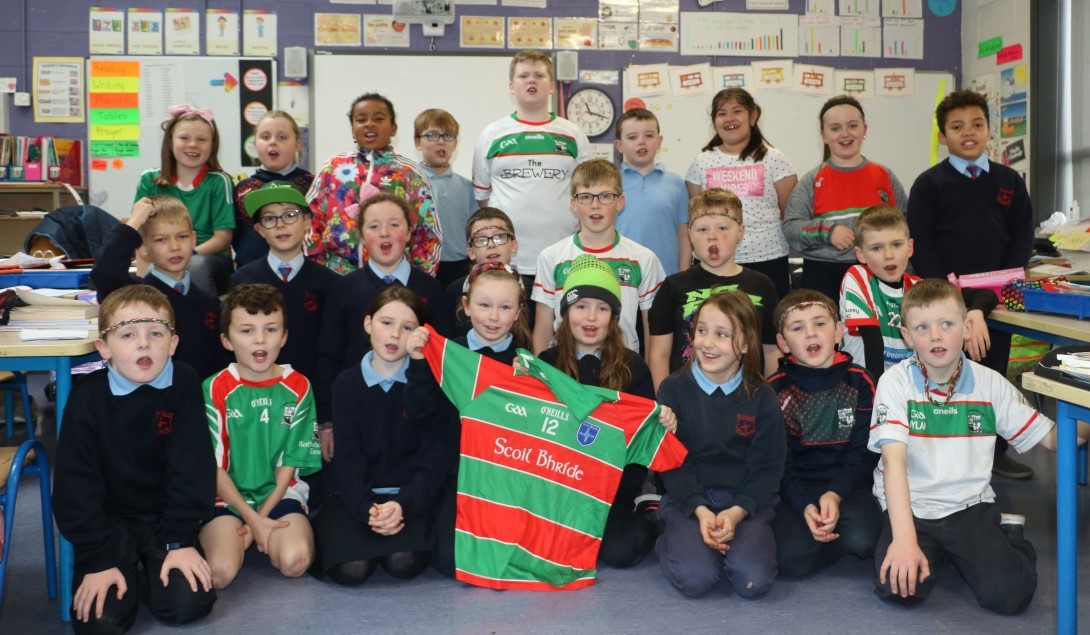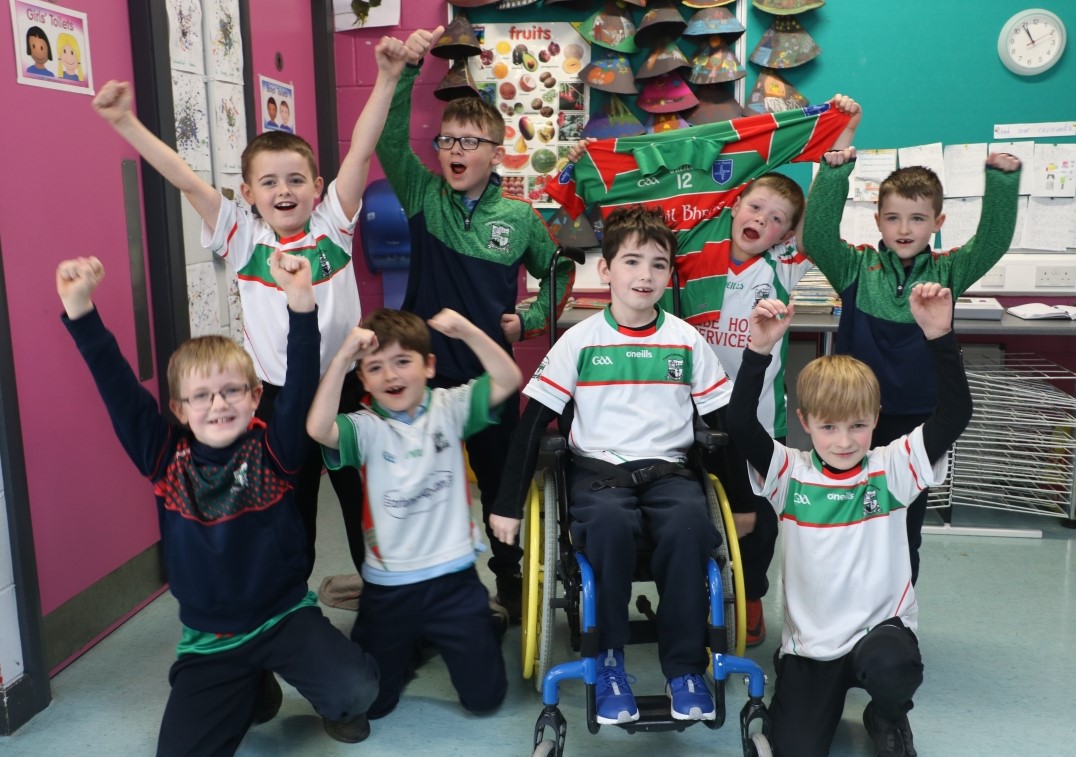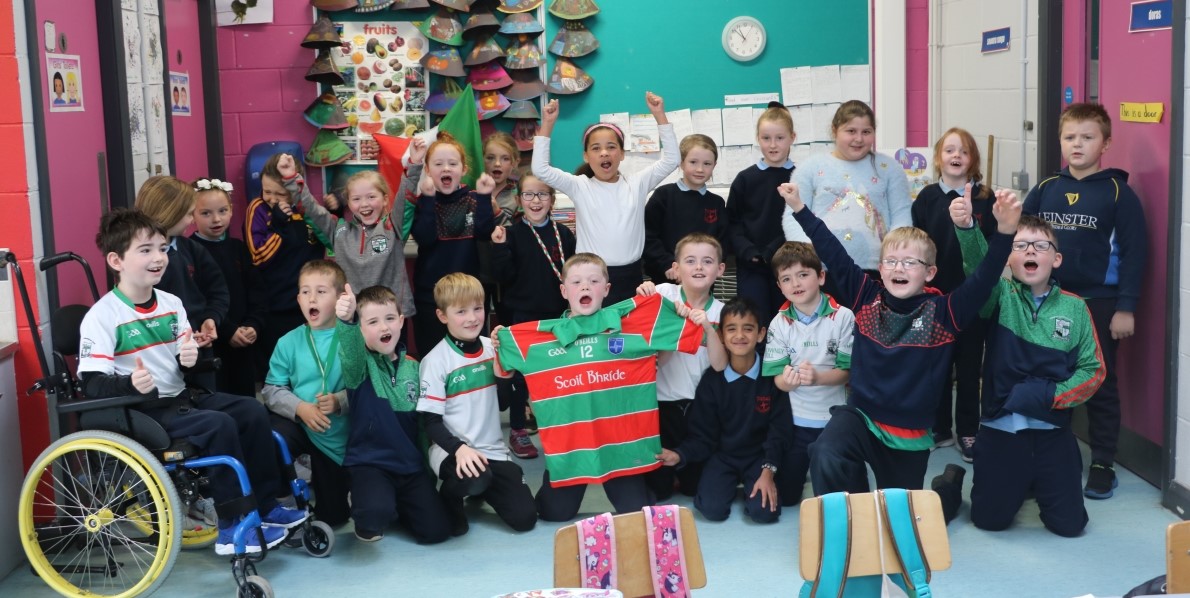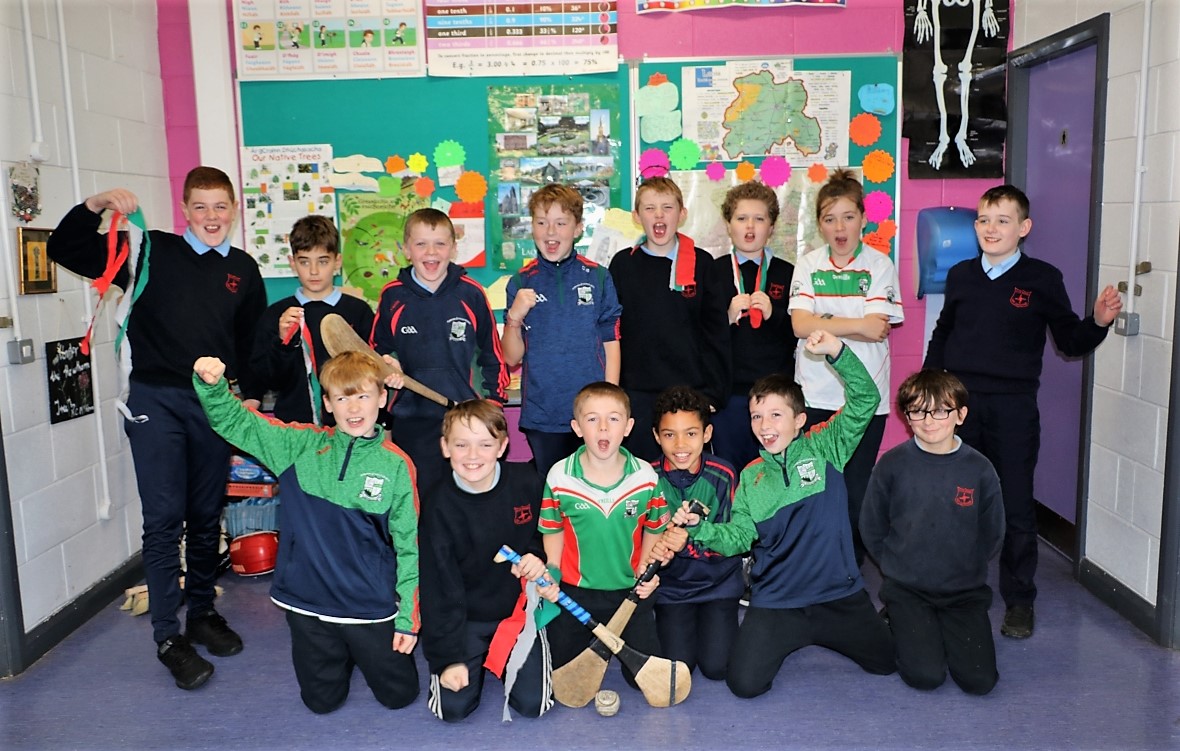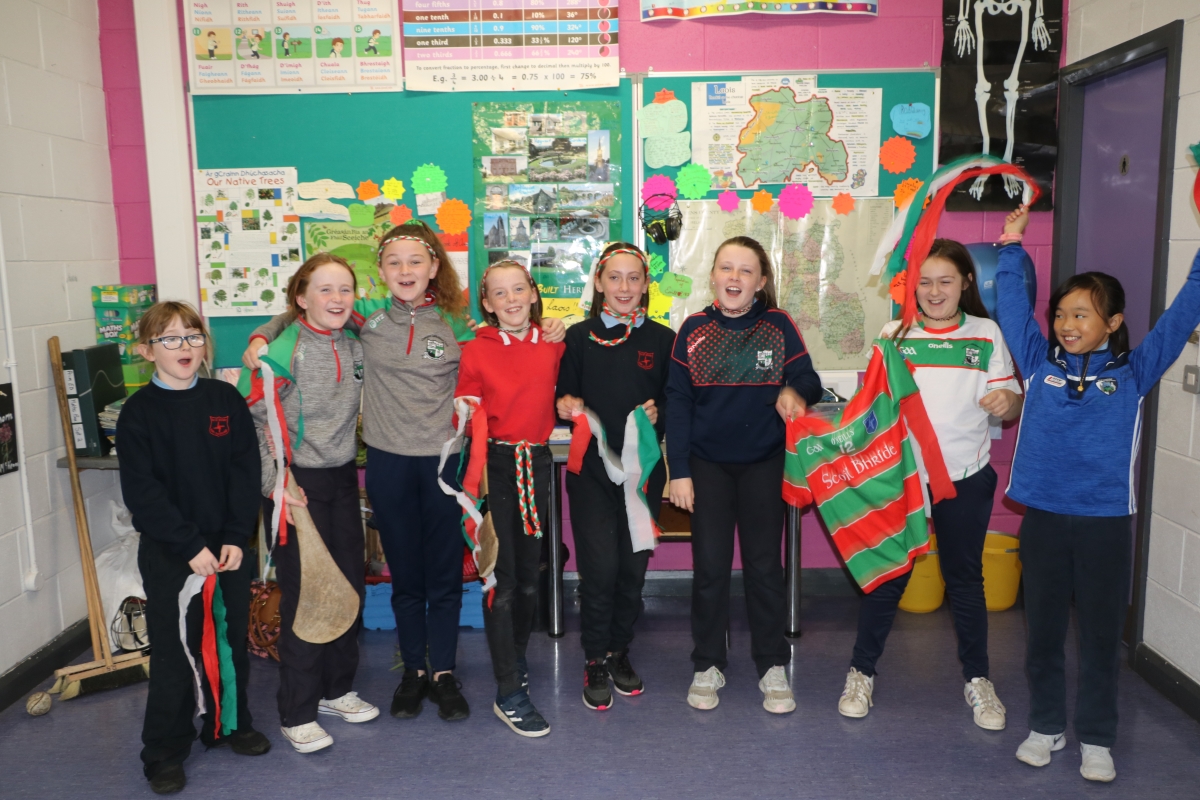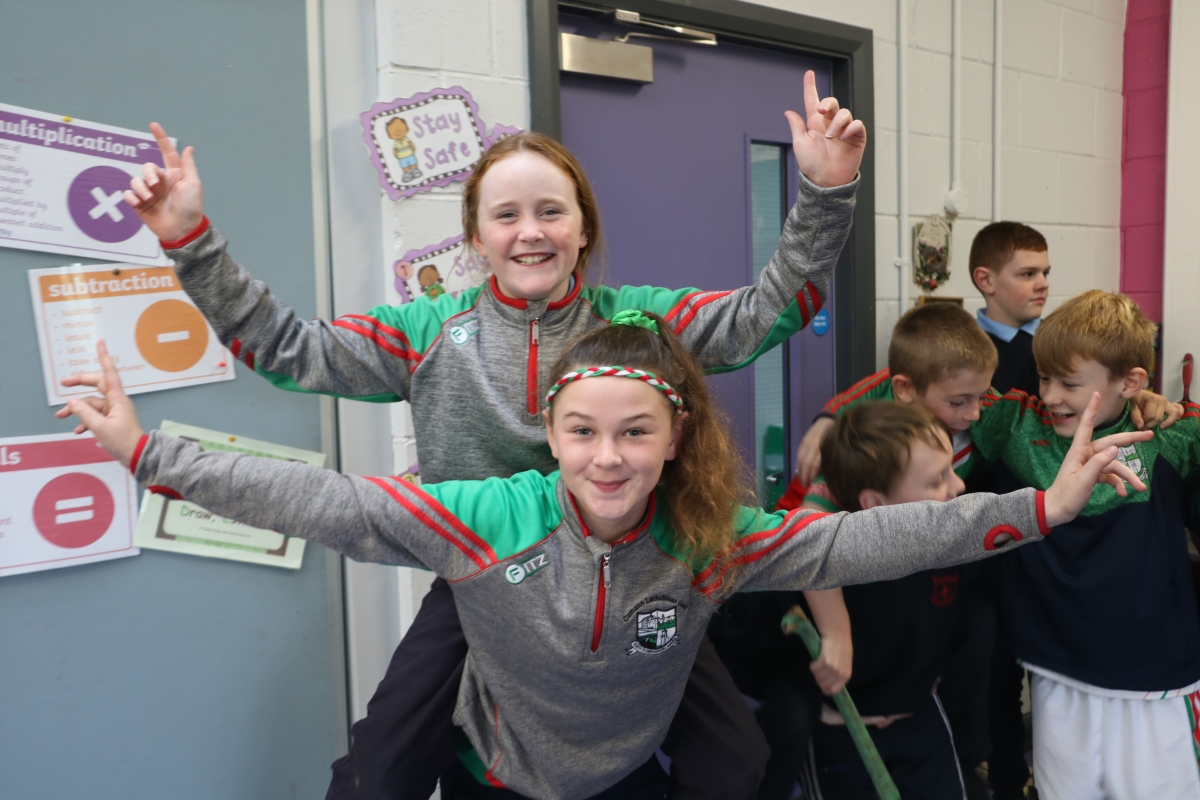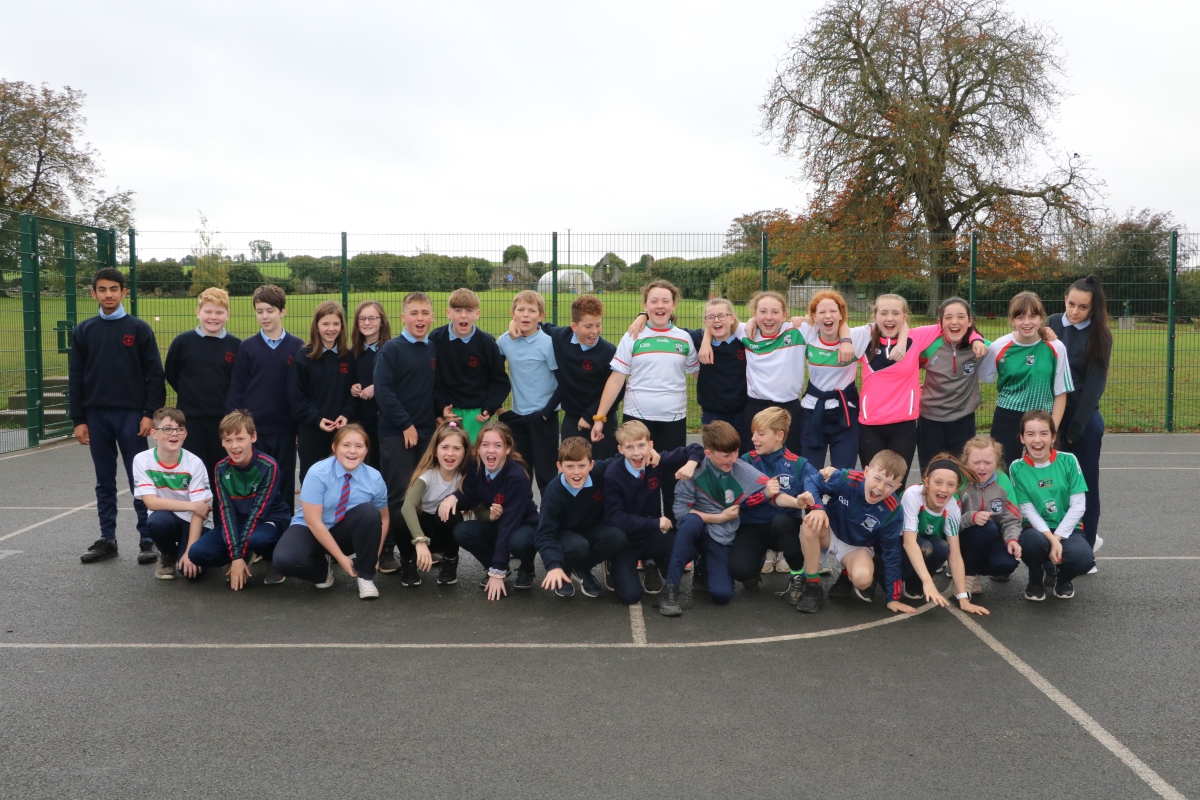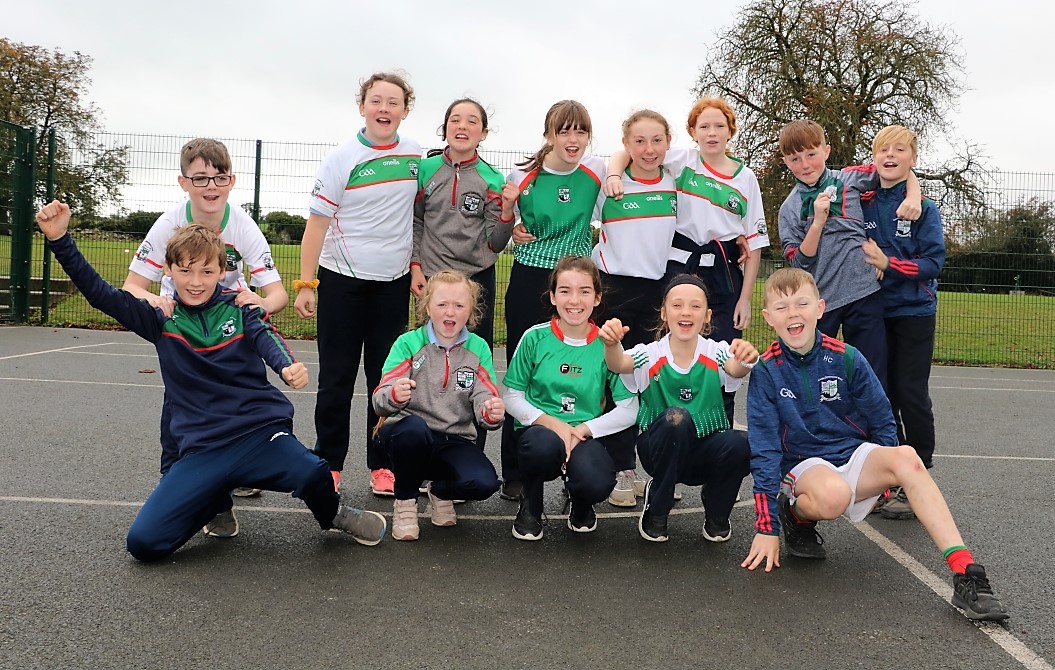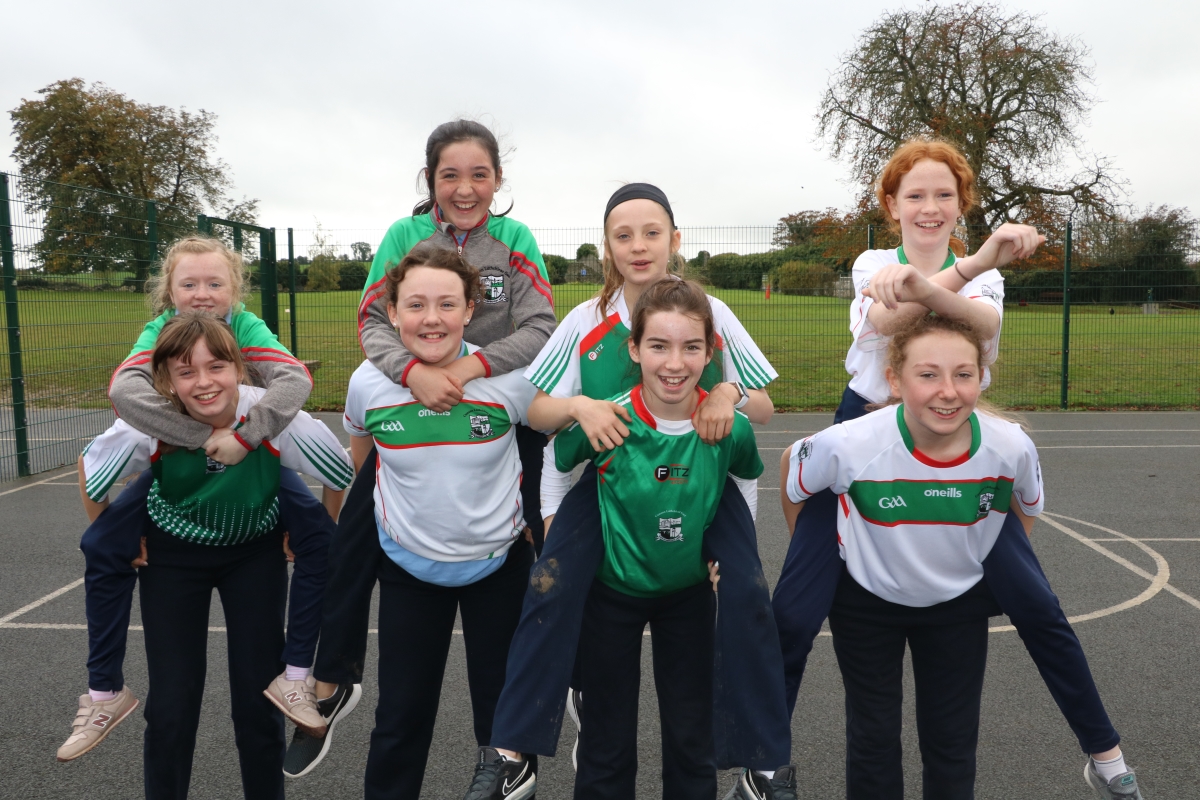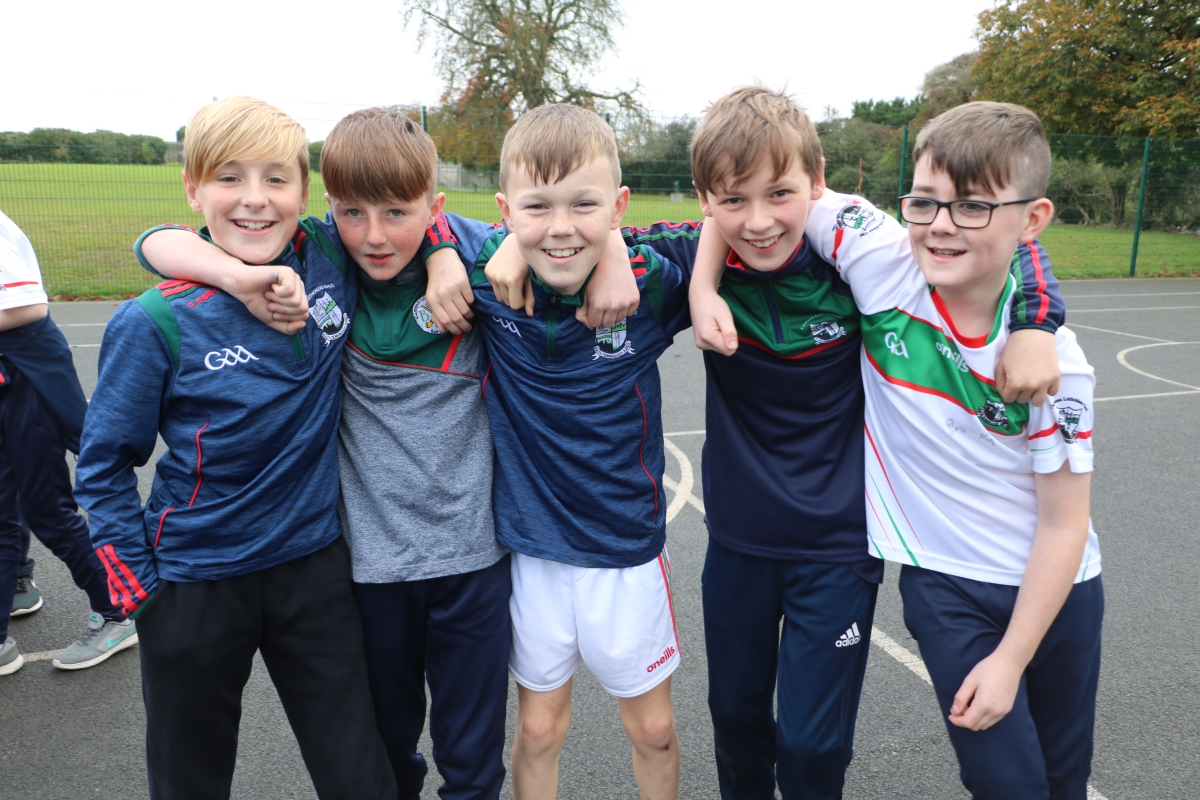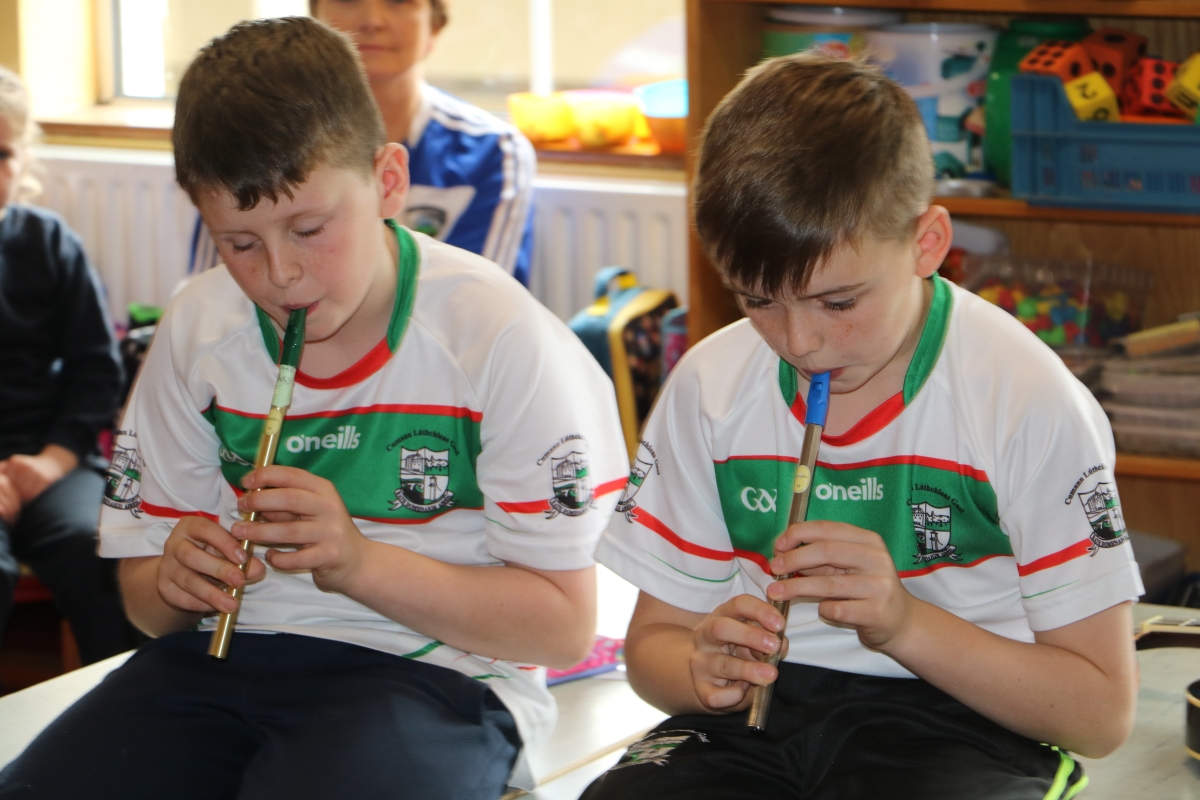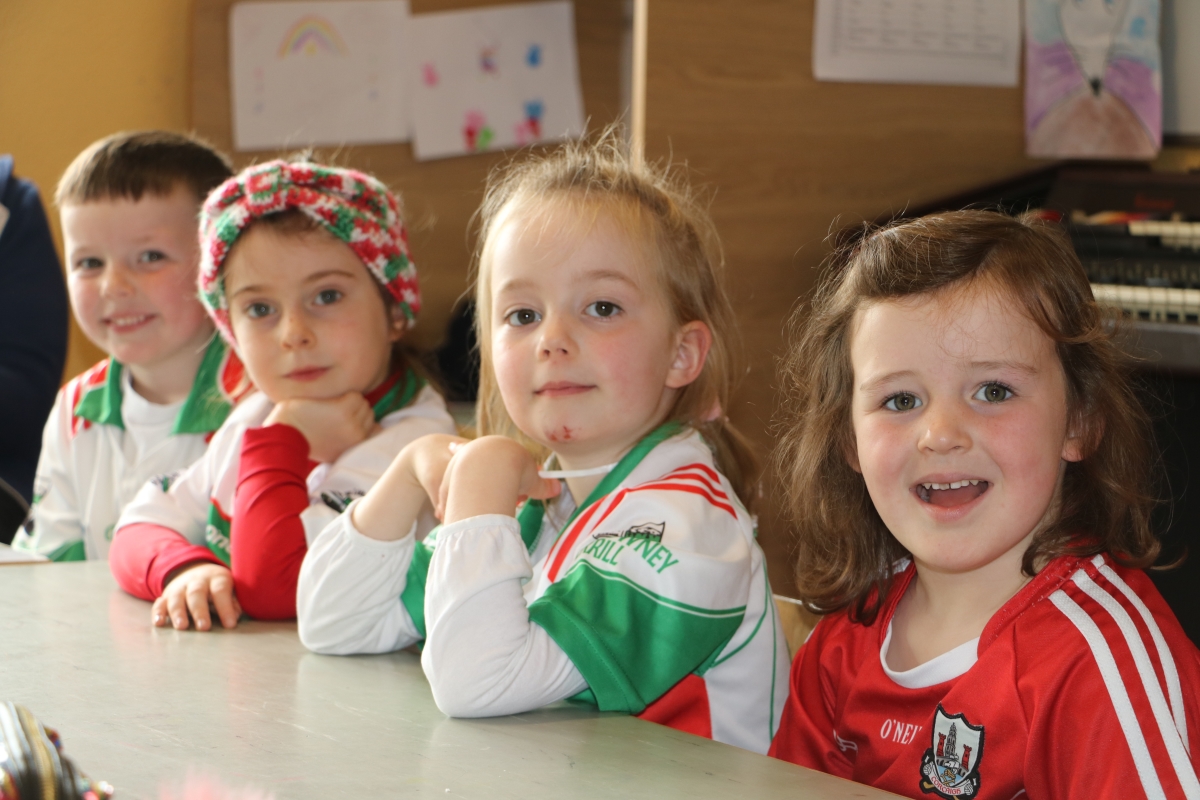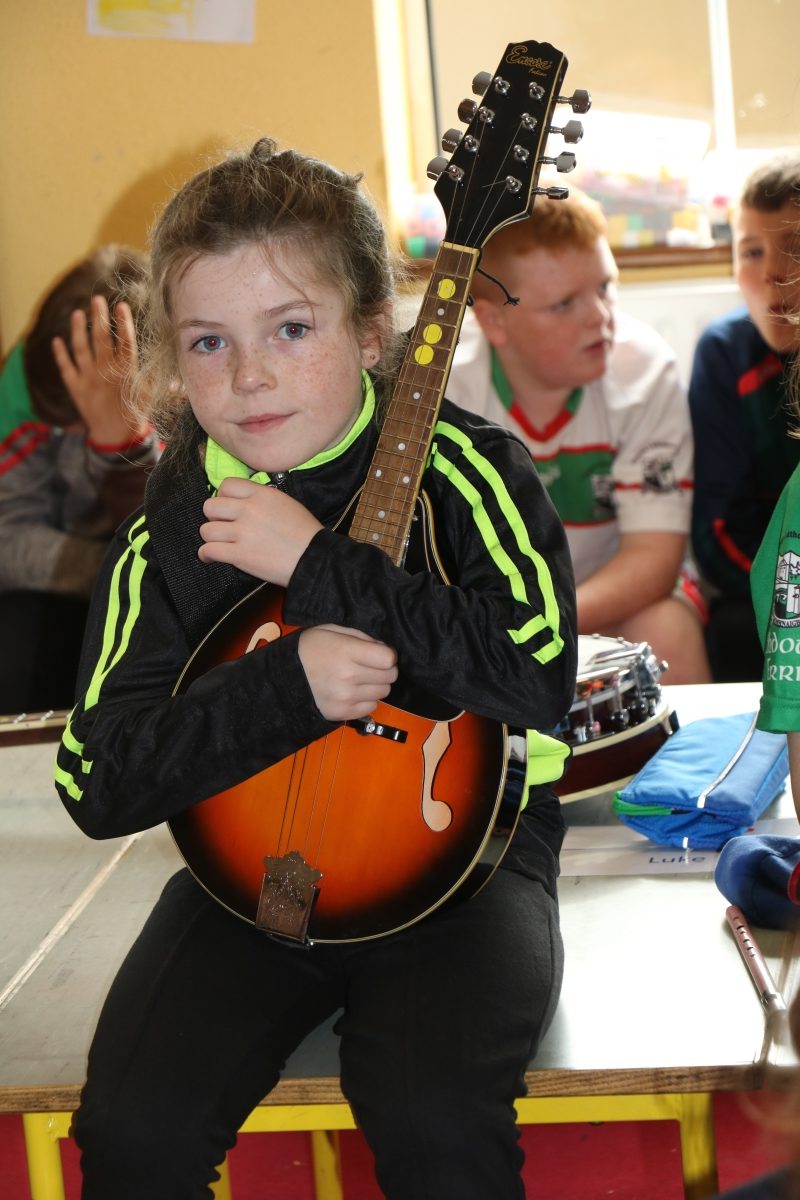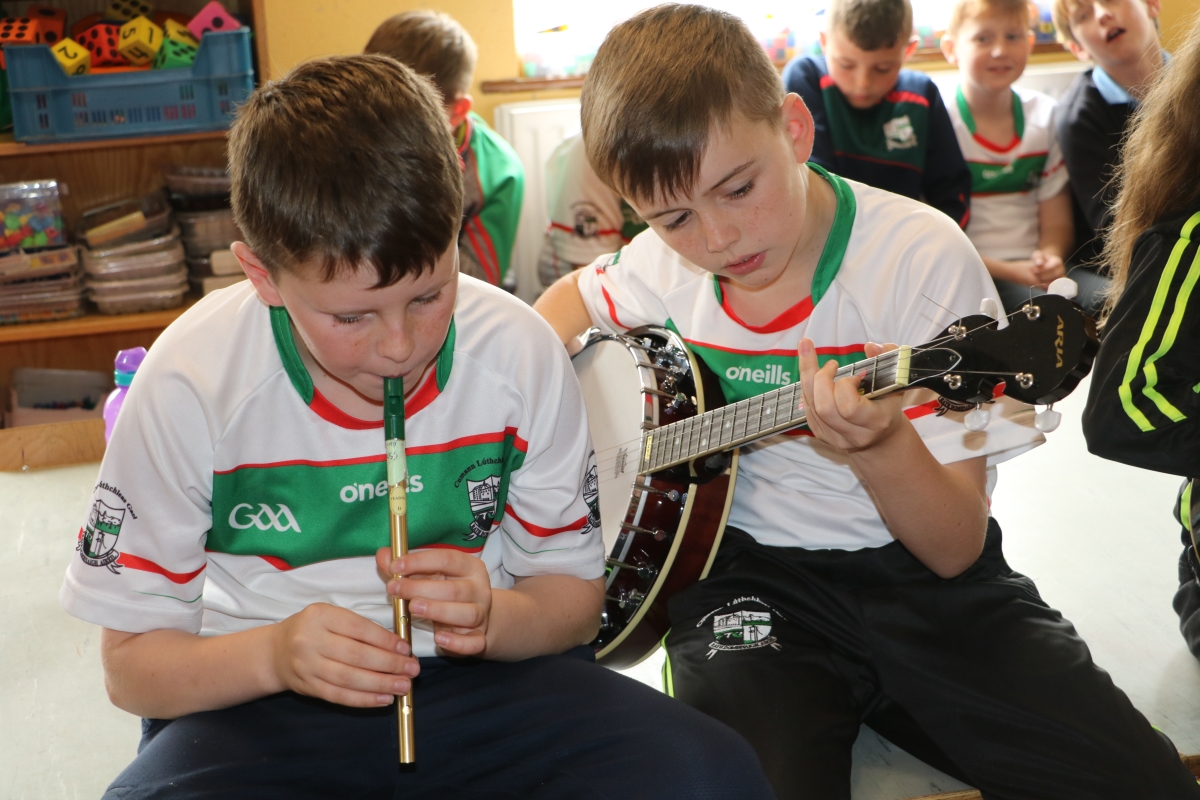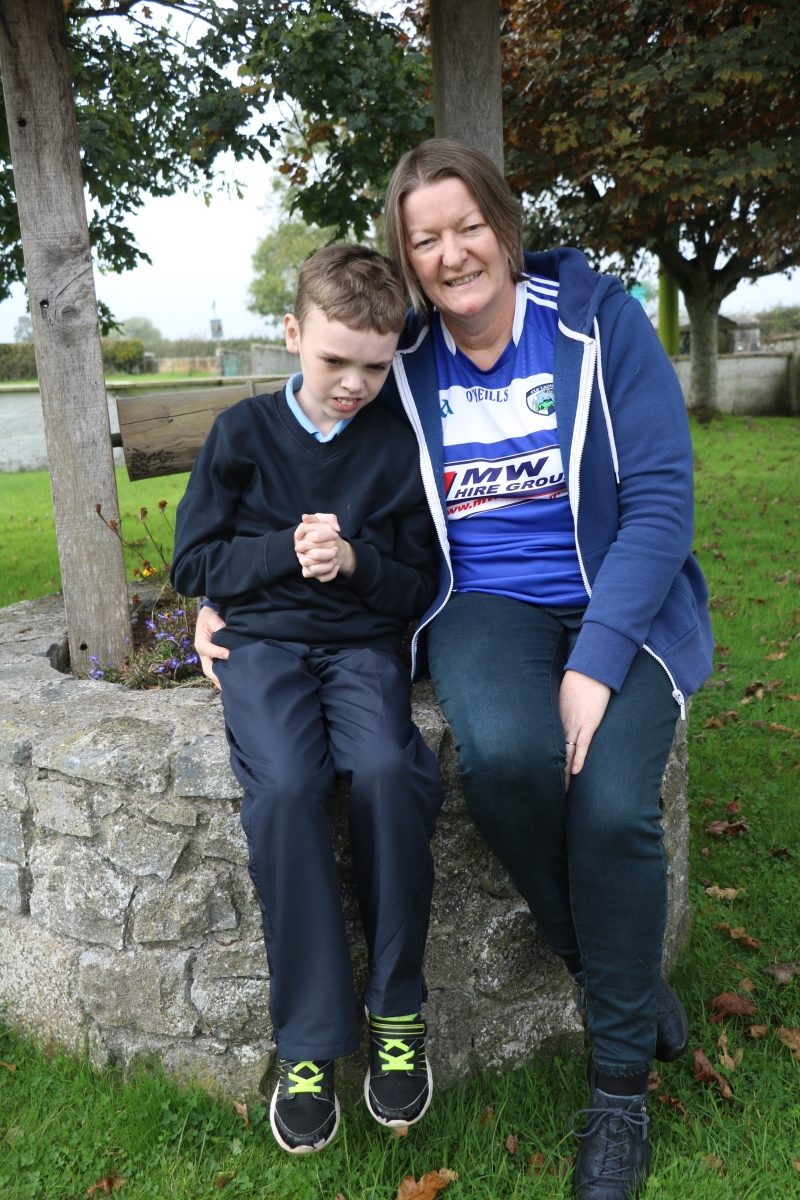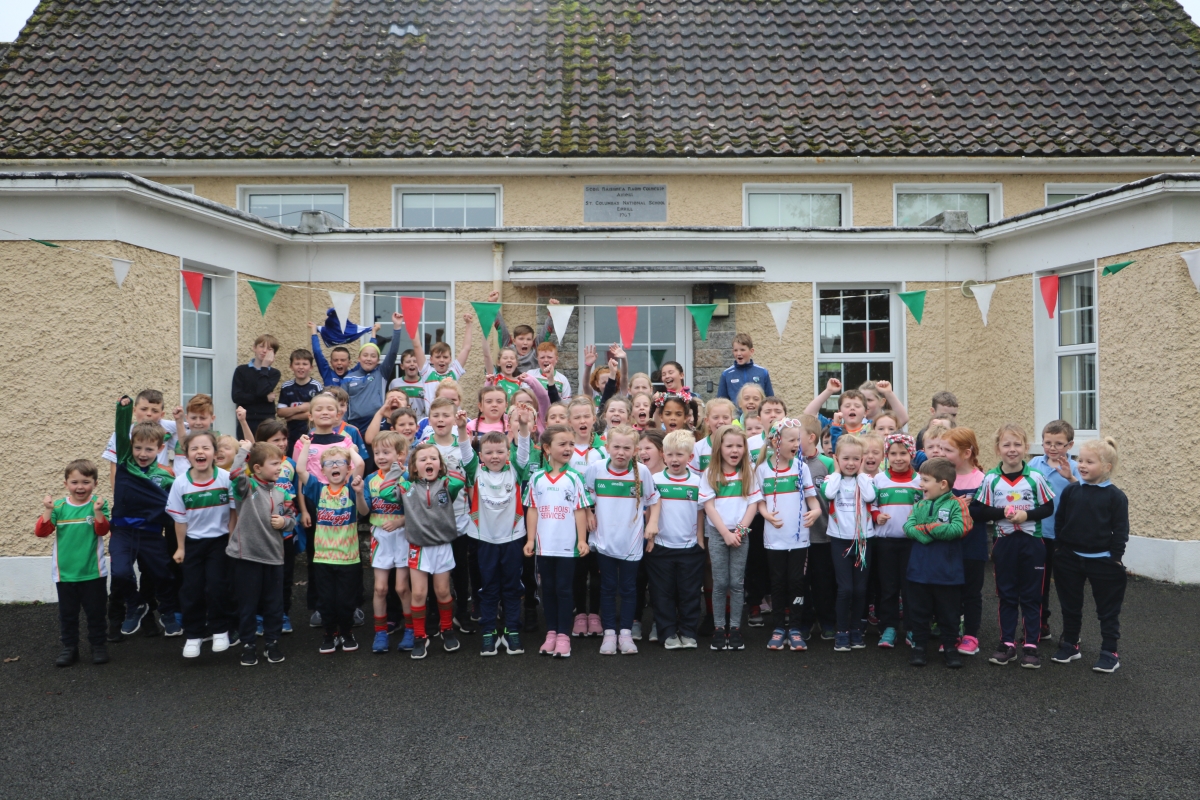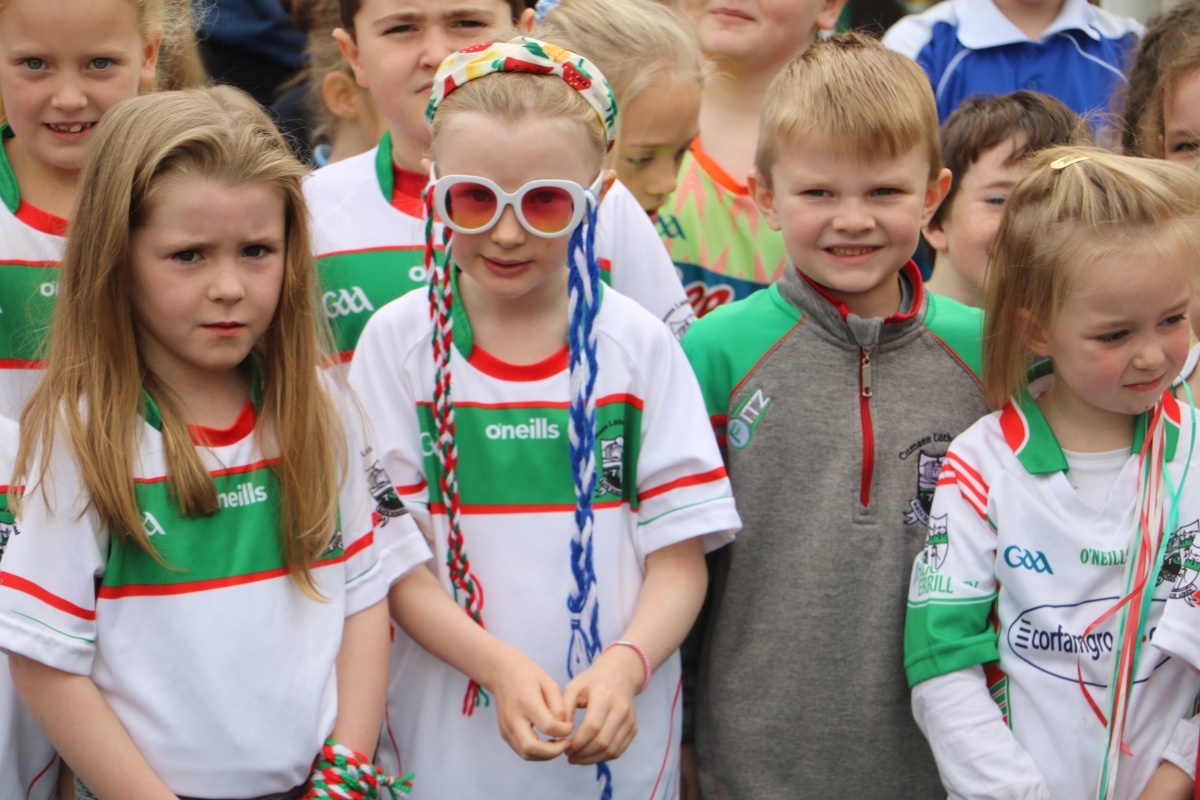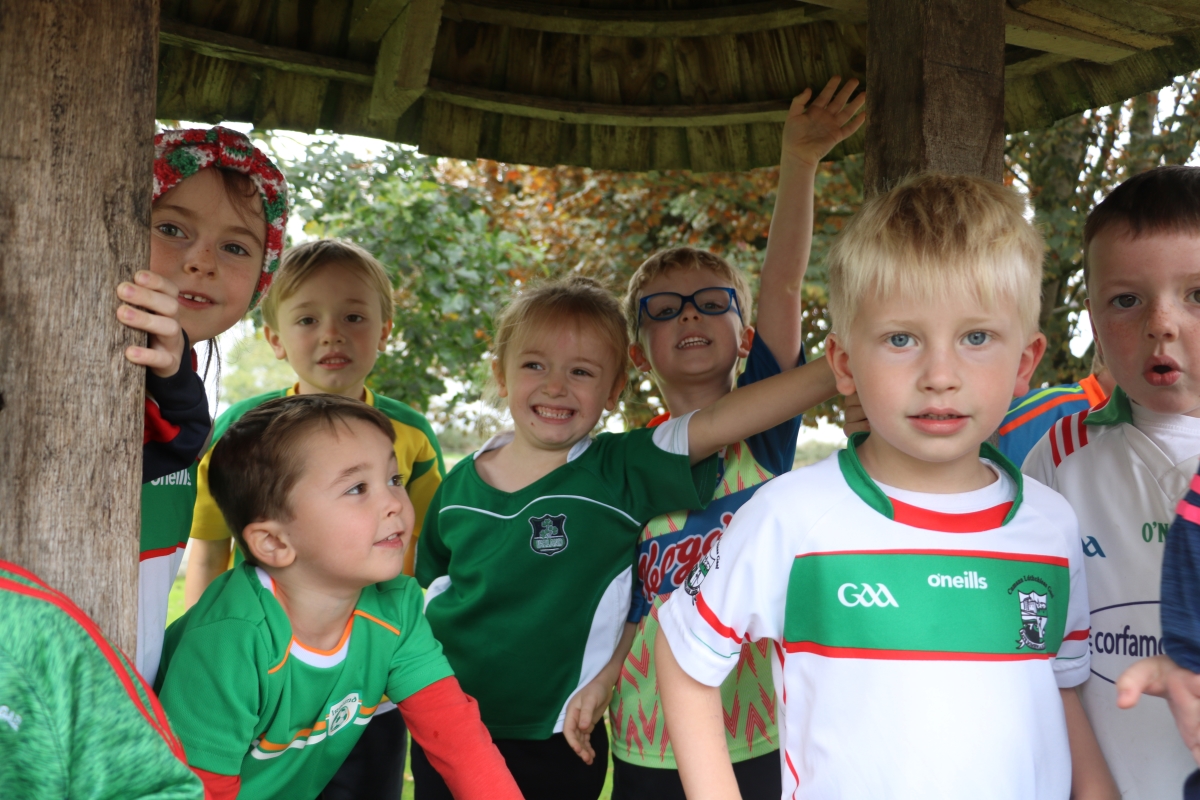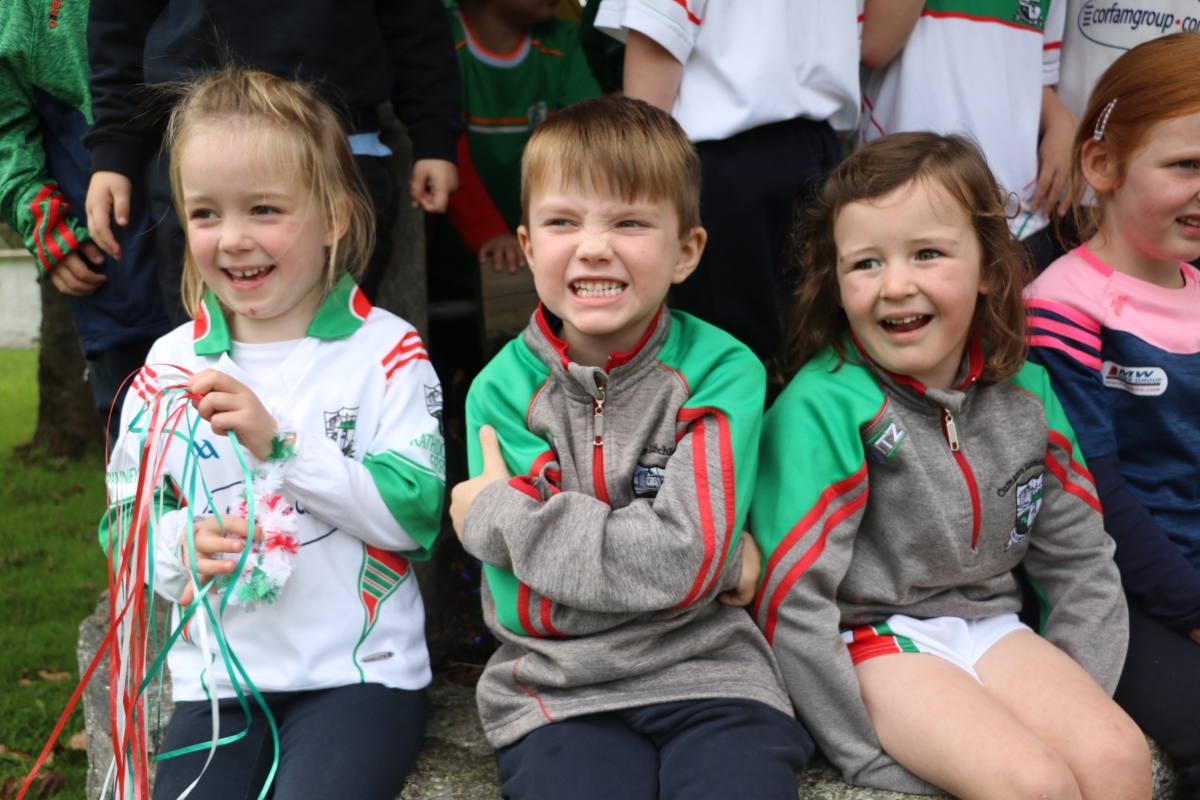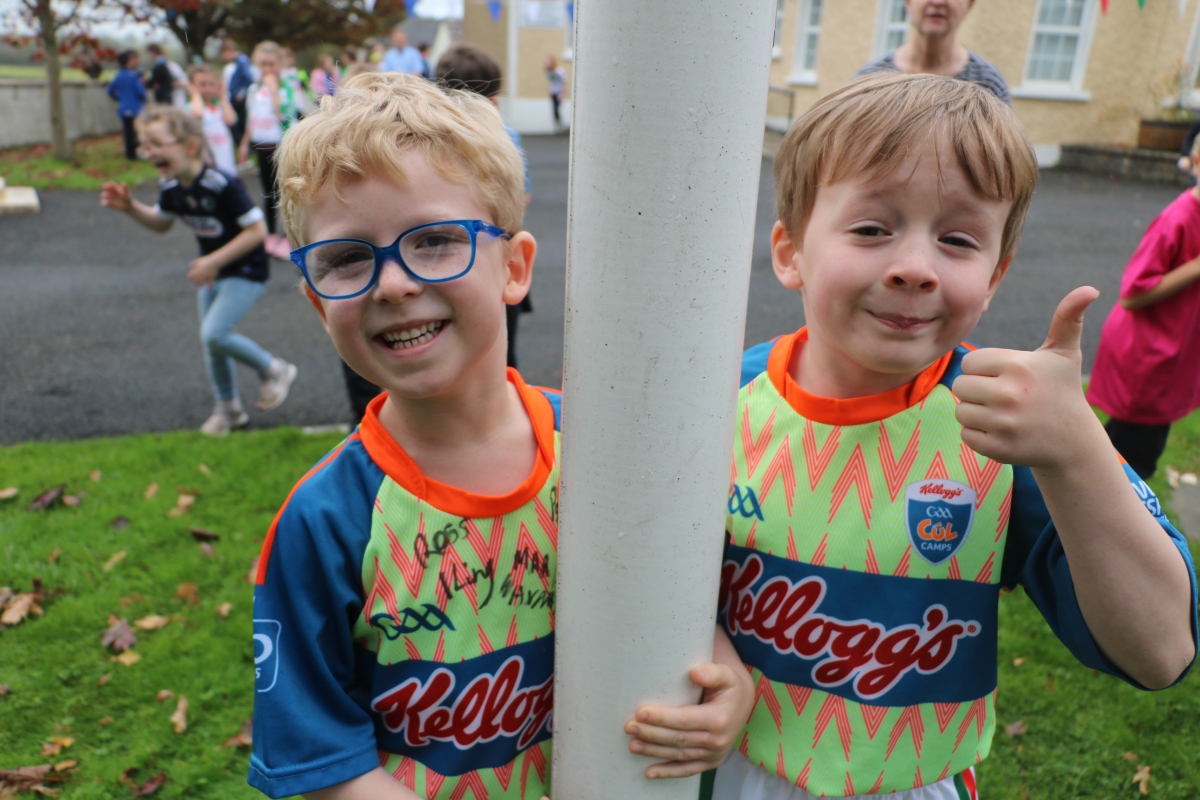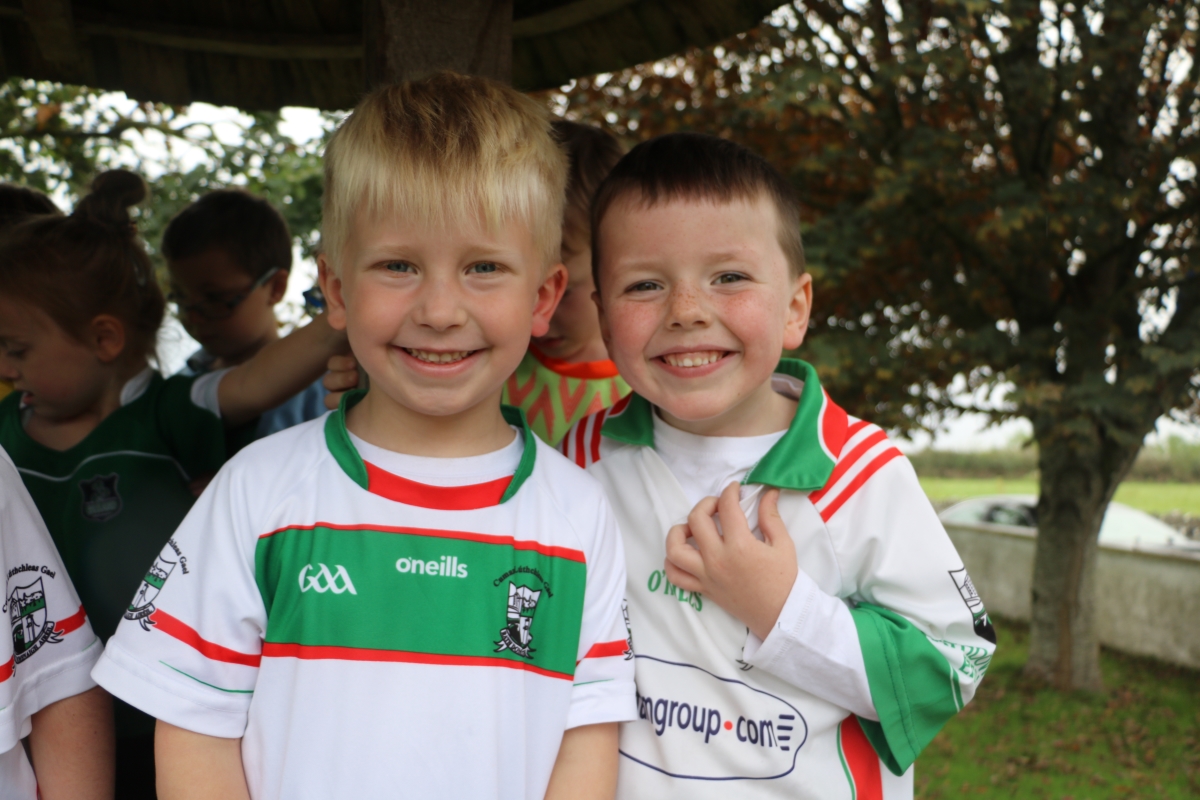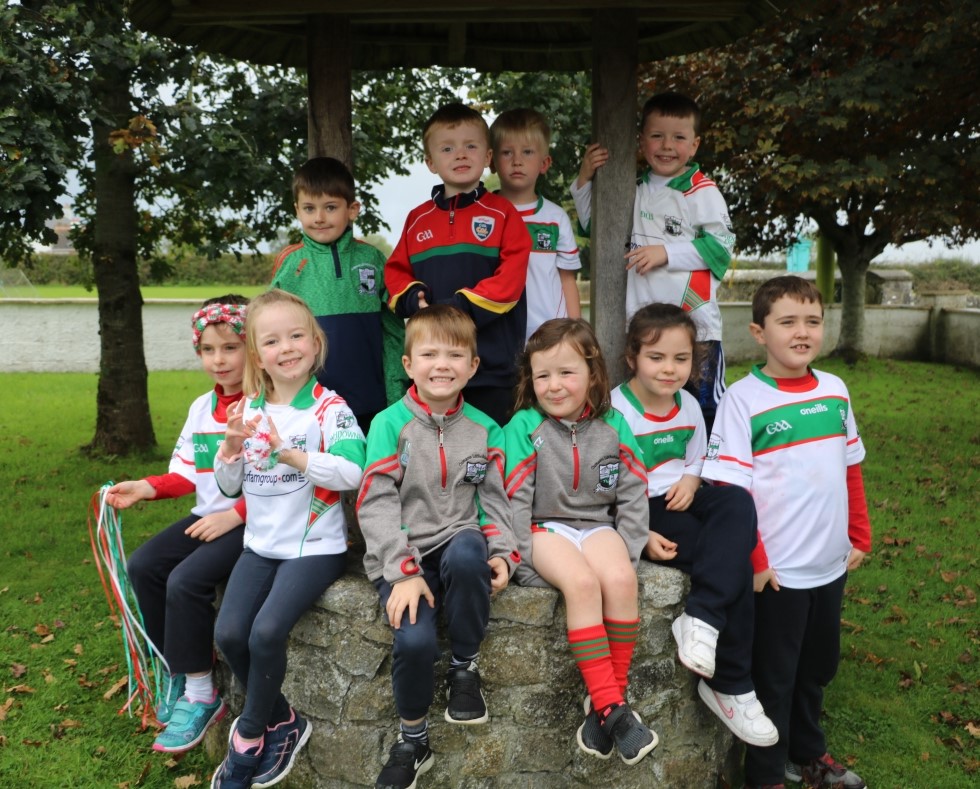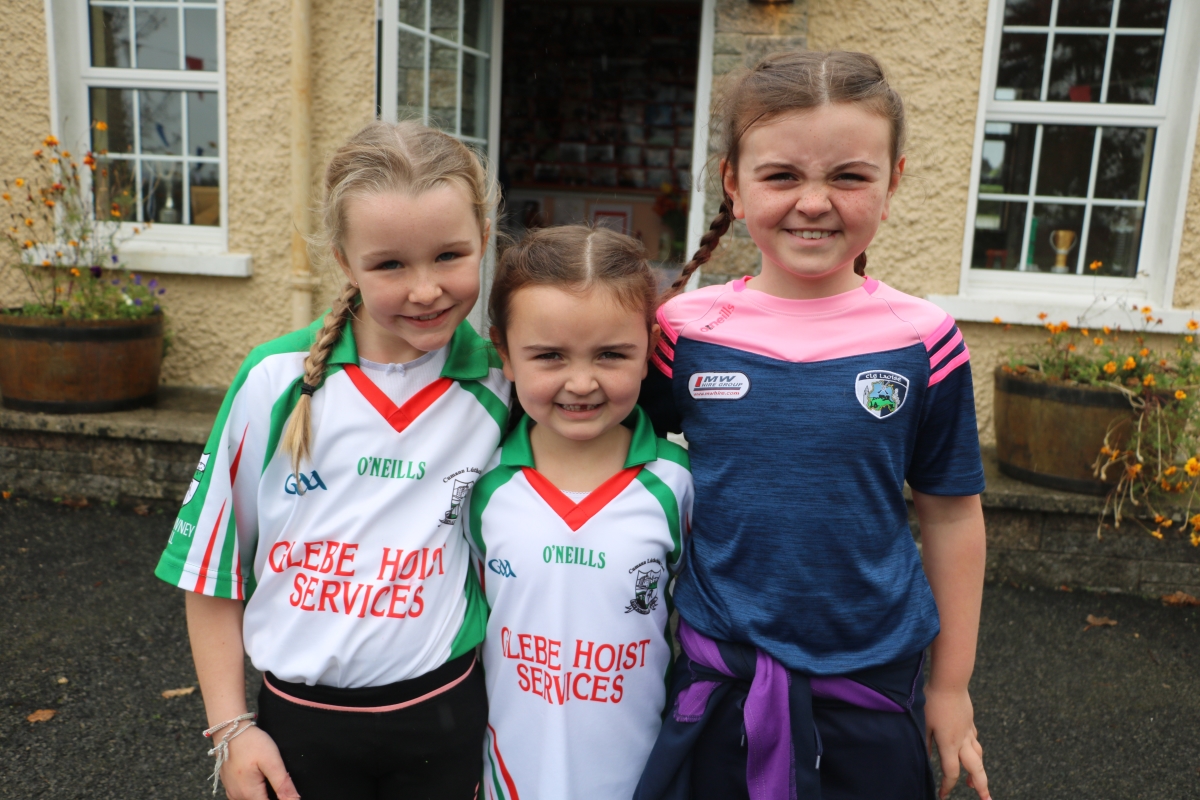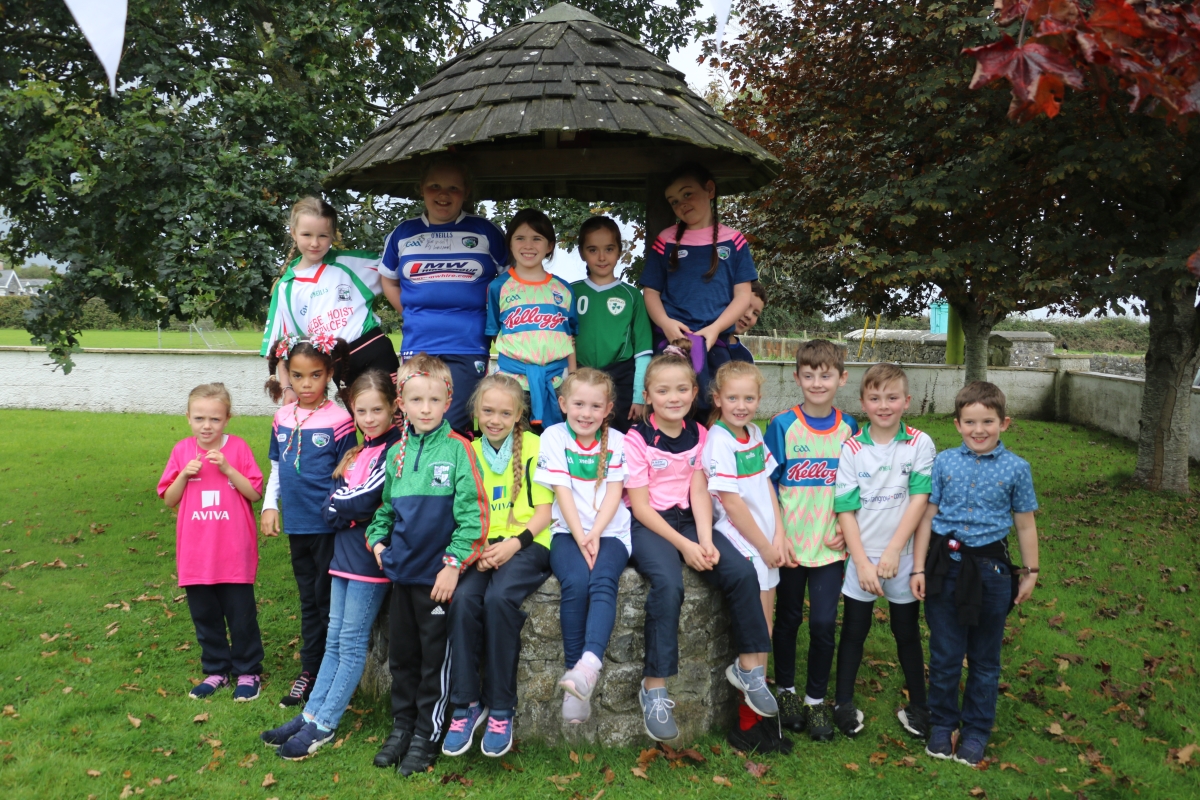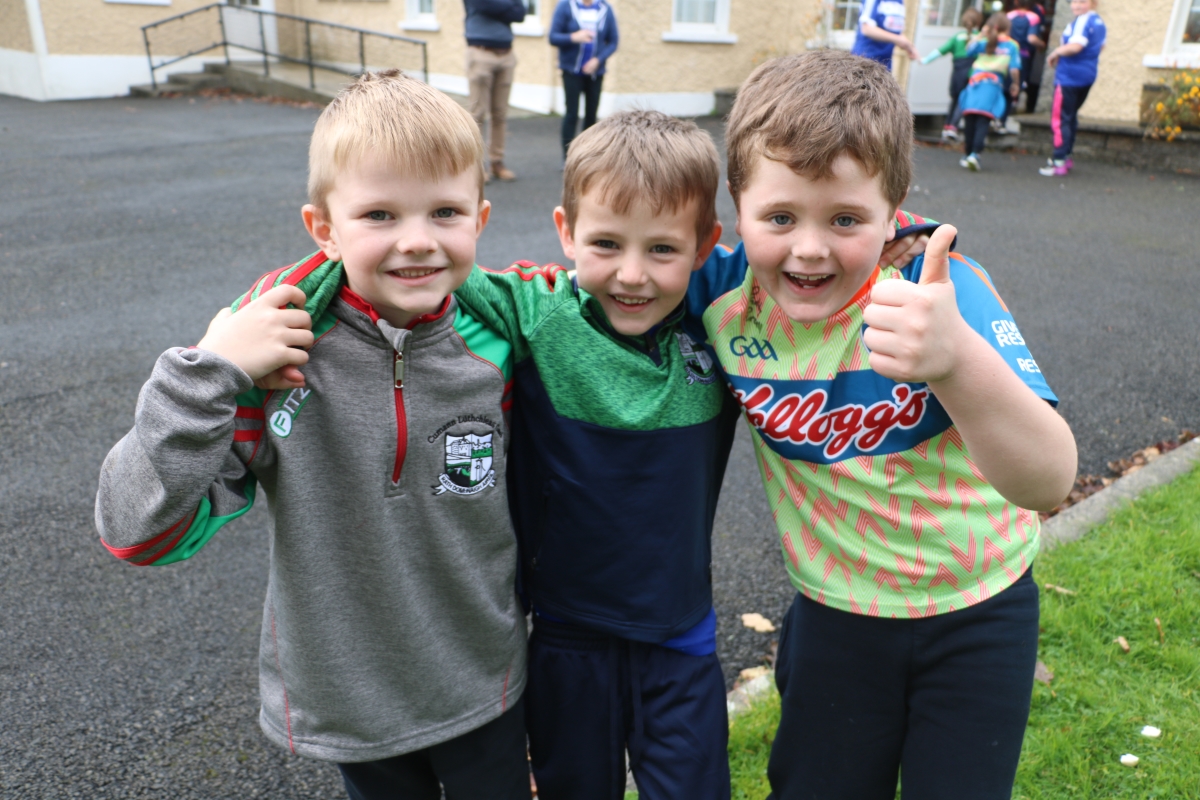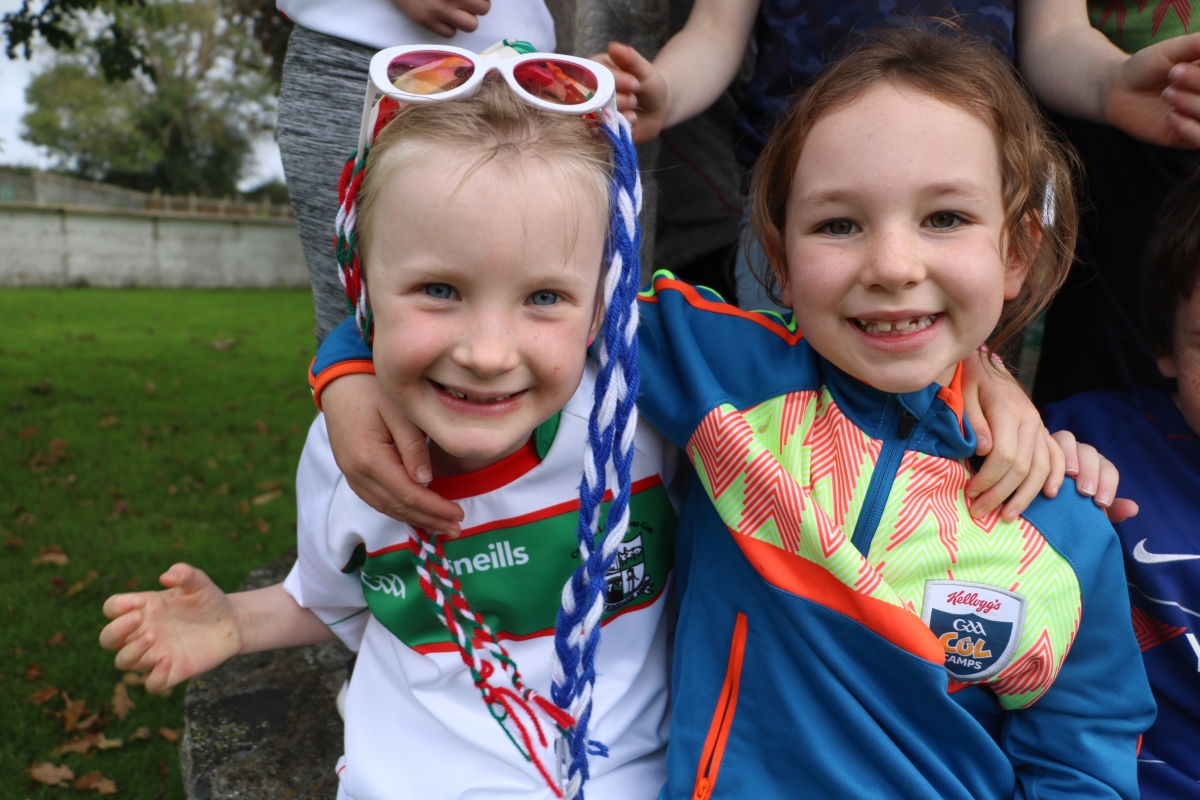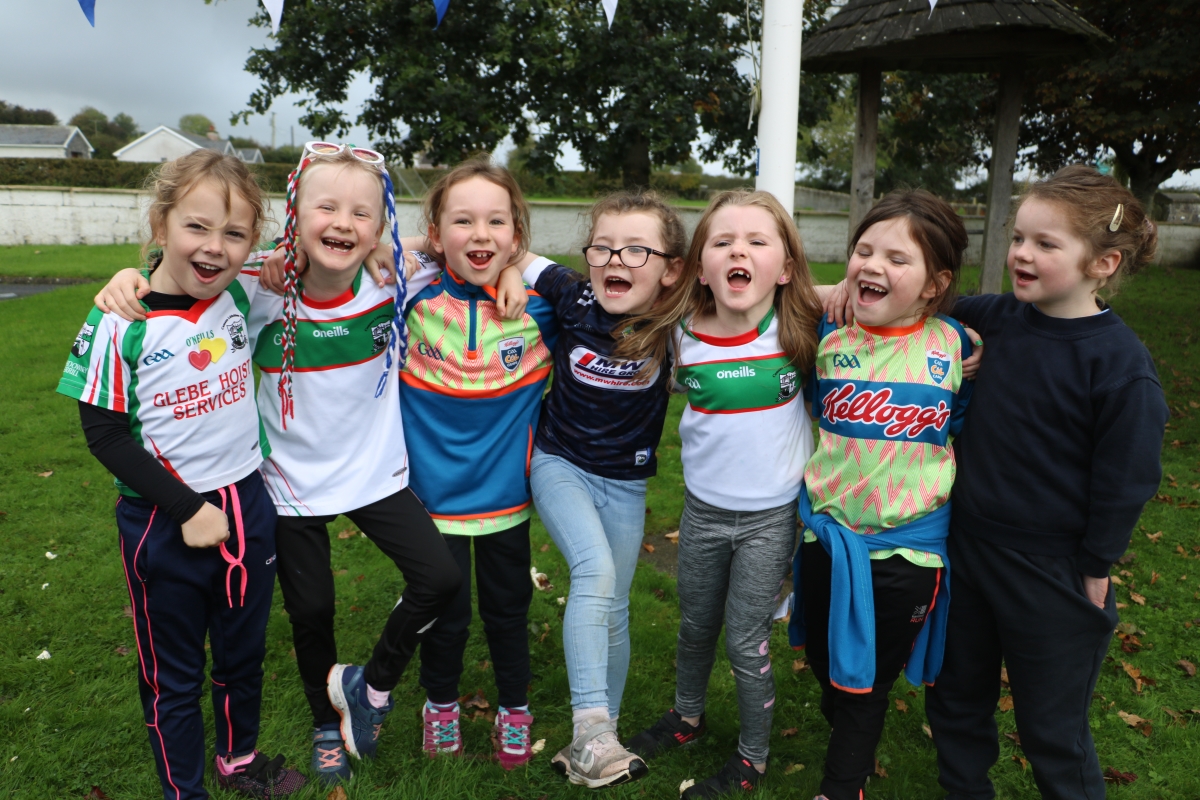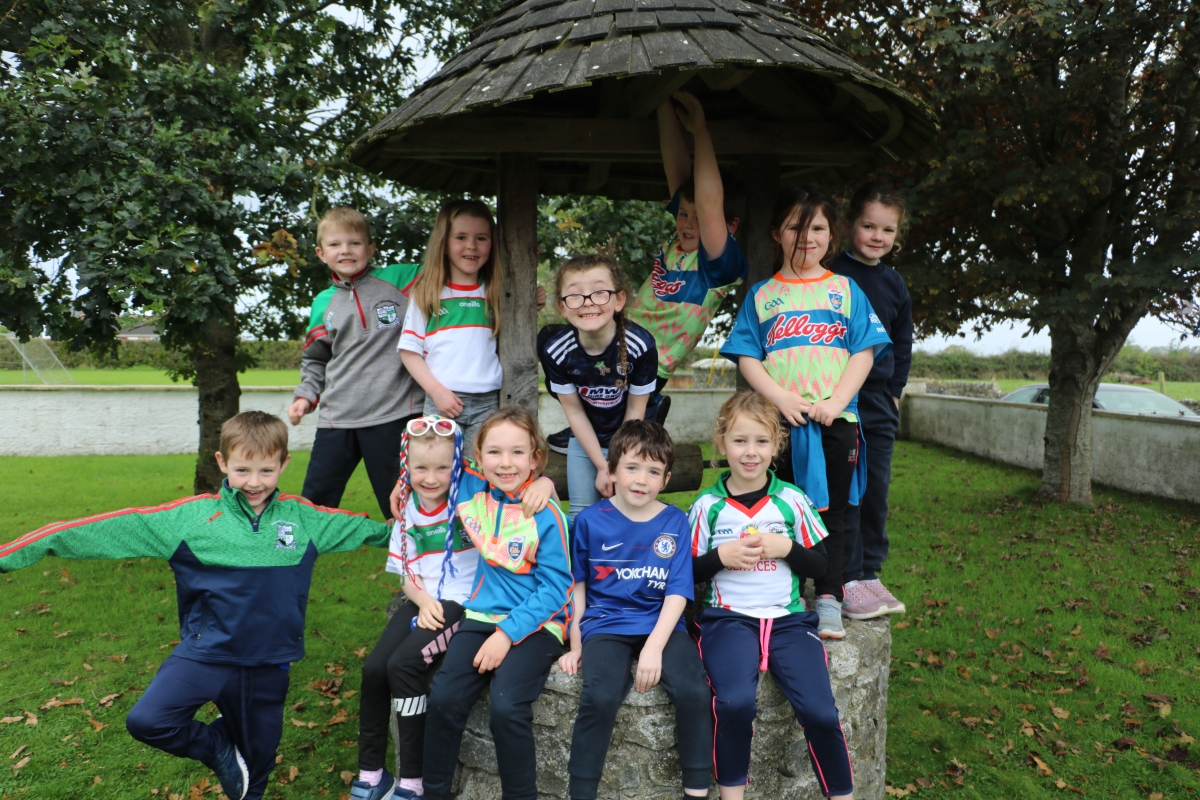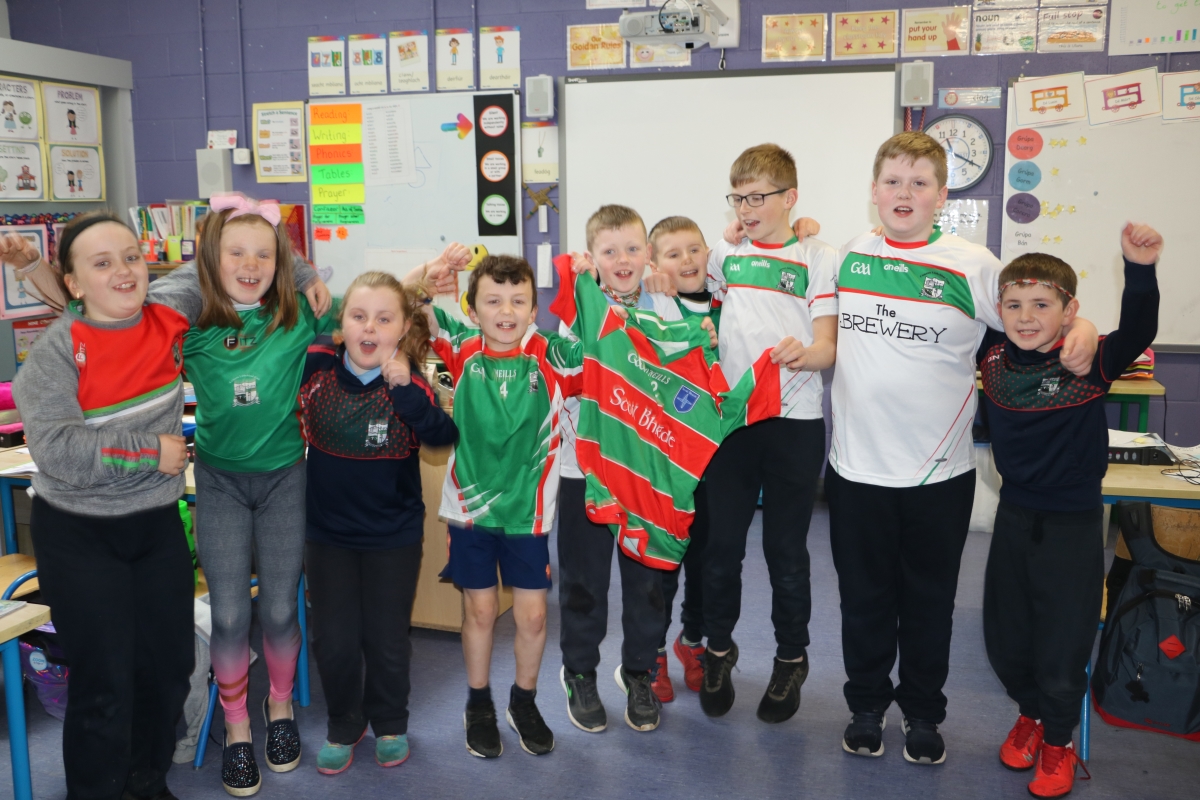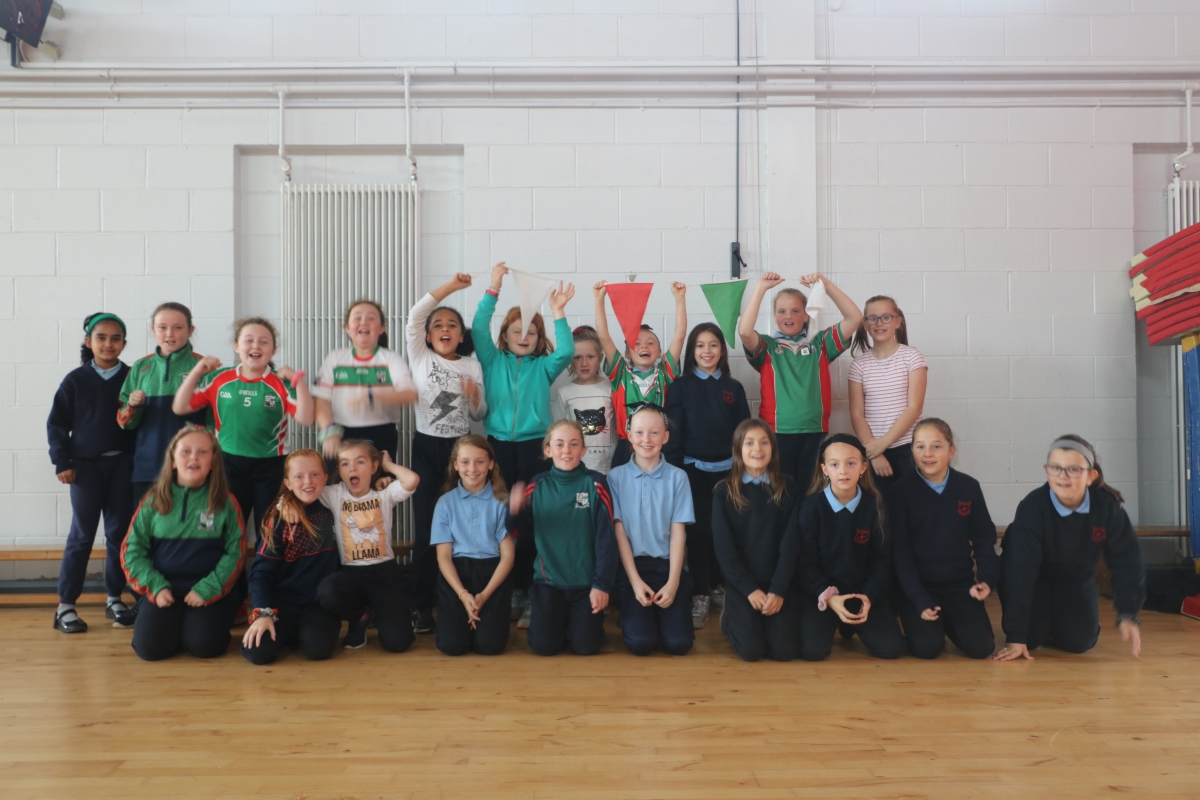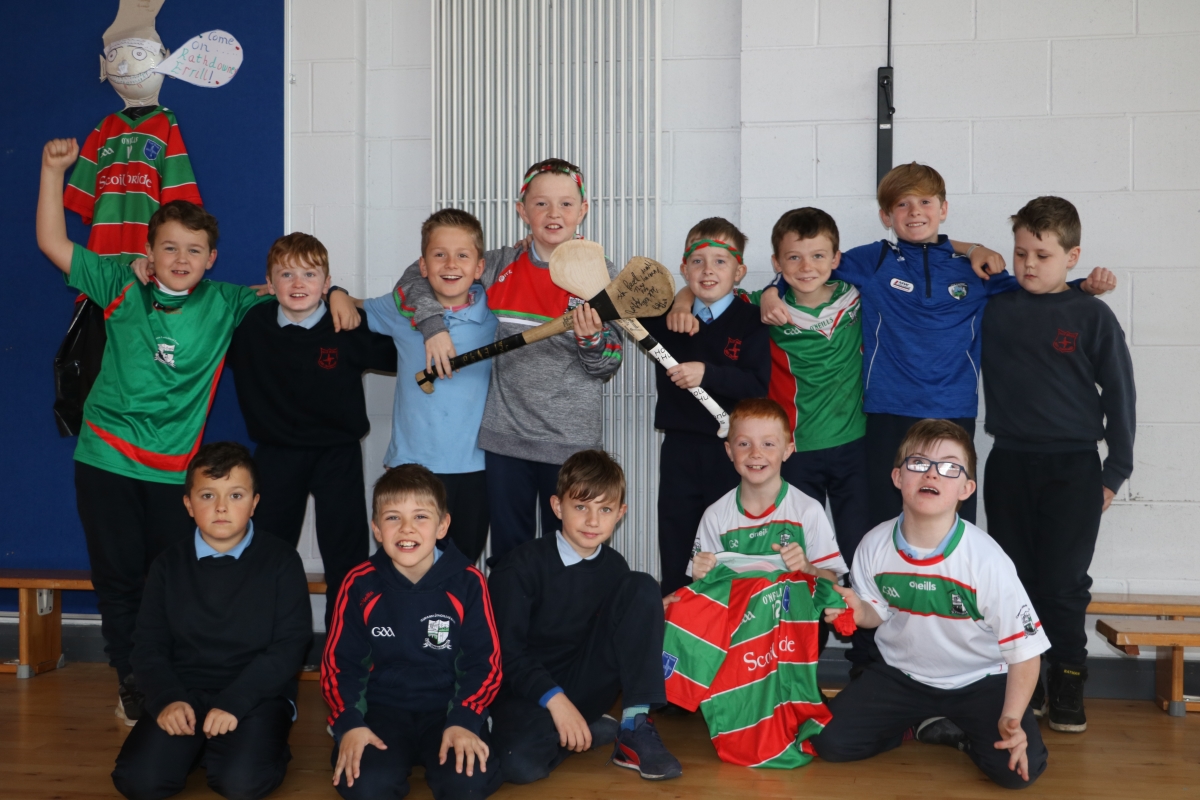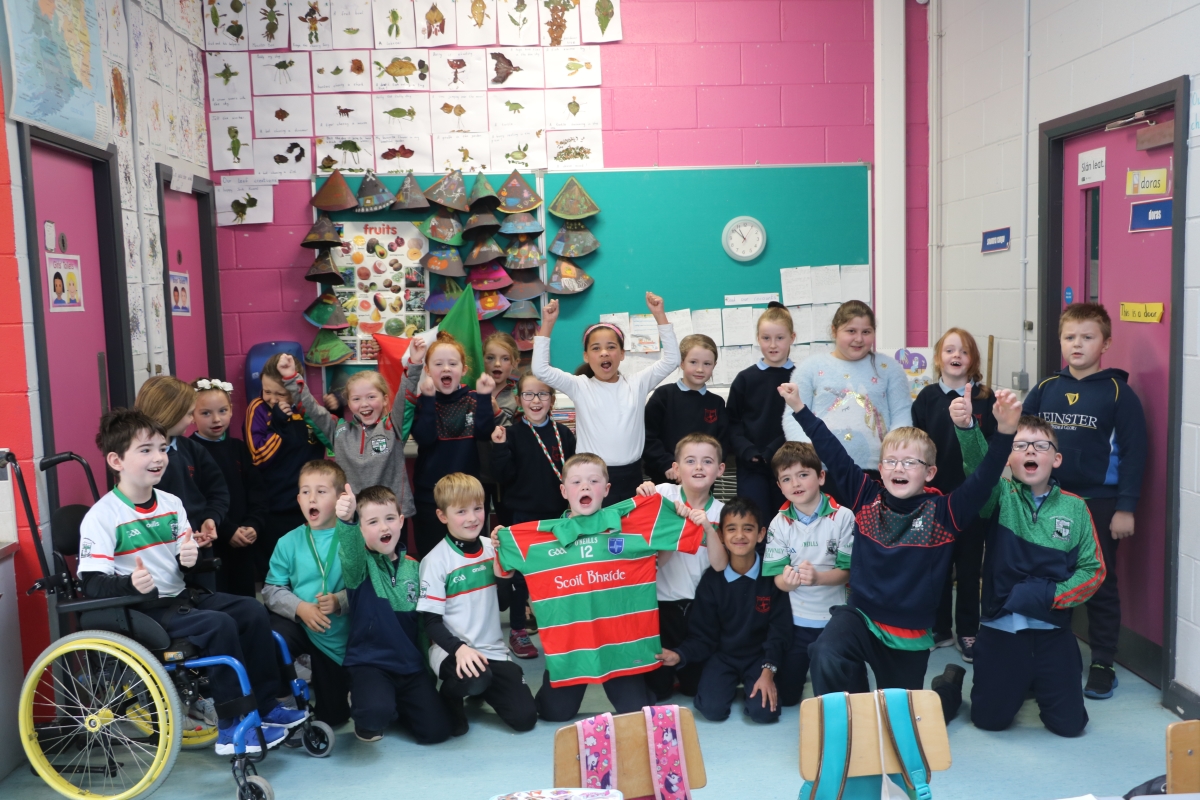 SEE ALSO – My Club & I: Rathdowney-Errill forward Eoin Bourke ahead of Sunday's big game