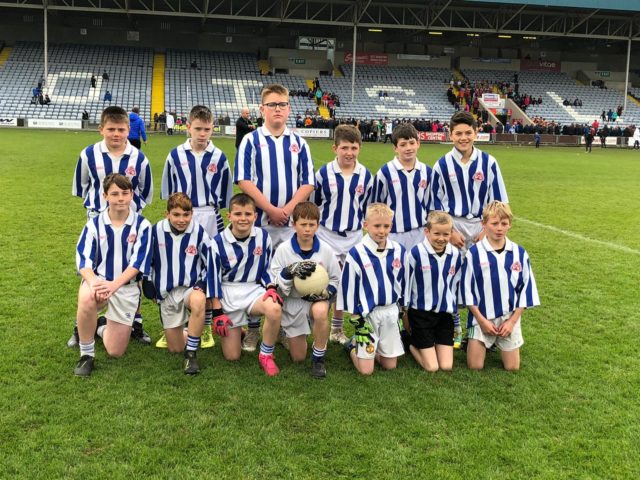 Mountmellick 4-6 Ratheneska 1-8
Roinn 2 Boys Shield Final
Ratheniska and Mountmellick went to battle this afternoon in the Roinn 2 Boys Shield Final where Mountmellick came up trumps.
Mountmellick got the game up and running with a free from Shane Conran. Ratheniska were not long in getting their first score from Matthew Cunningham.
Eoghan Nelson then scored the first of his tally with a point for Mountmellick.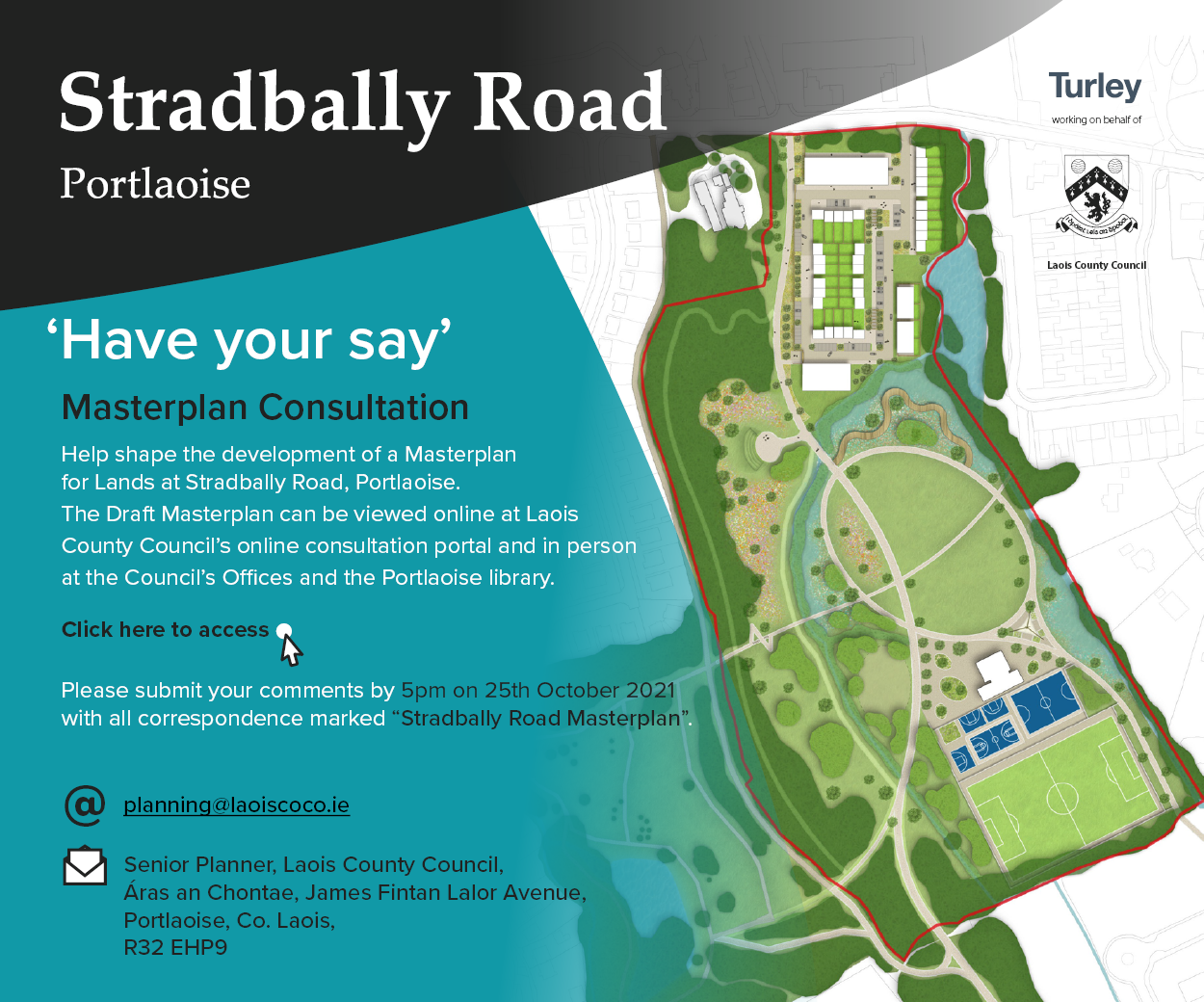 Daniel Downey then took centre stage for Ratheniska with a superb goal followed up by points from Declan Fingleton and Cunningham again.
Eoin Coss had the next goal followed by an Eoghan Nelson point in the lead up to the break for Mountmellick to leave the halftime score at 1-3 a piece.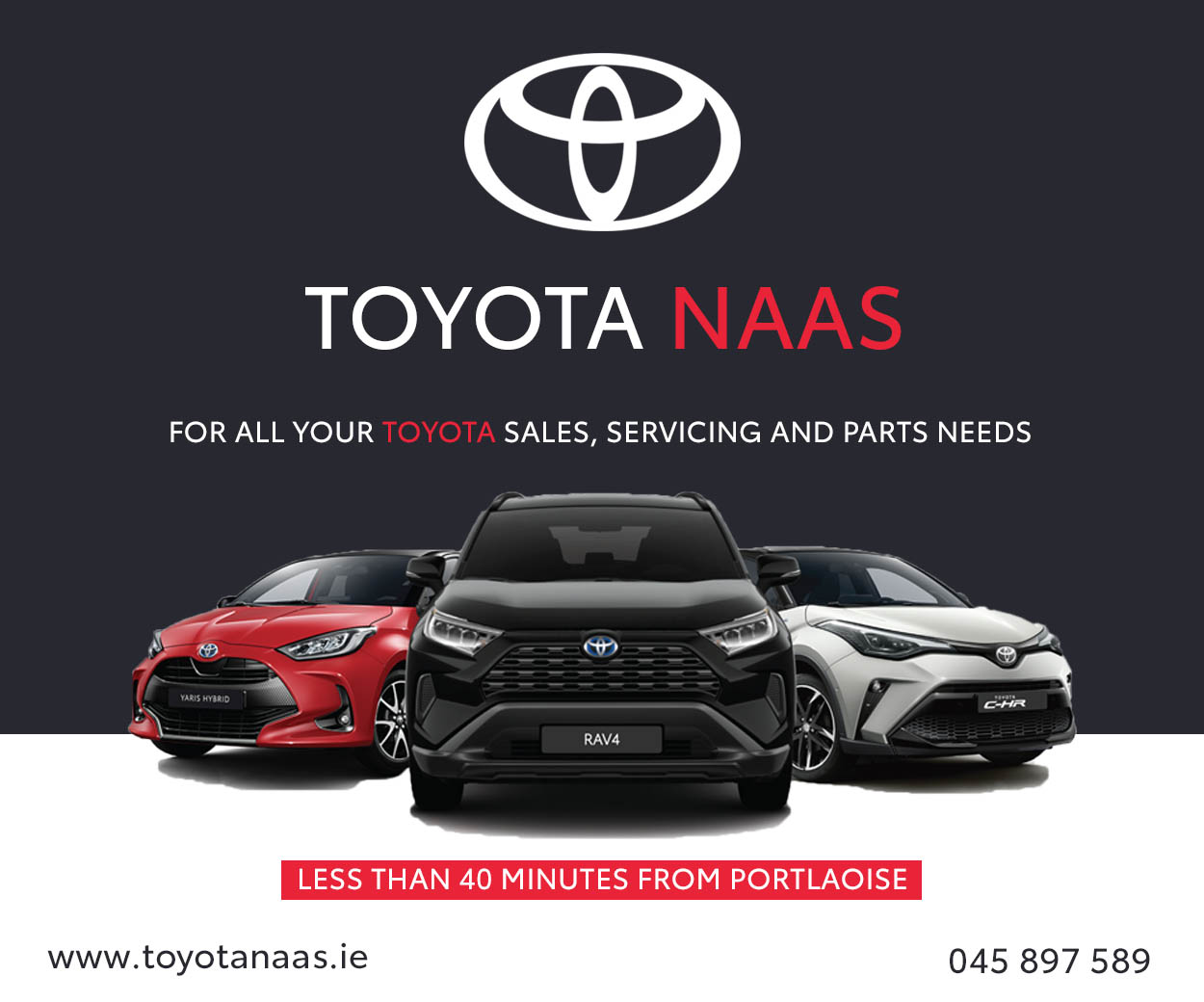 The first two scores of the second half came from Ratheniska's Barry Connolly before Mountmellick's  Oisin Hade and Oisín Dunne levelled the game.
A goal came for Ratheniska just moments later to put the side ahead. Matthew Cunningham put the Green and yellow side ahead by four straight after.
A screamer then came from Oisín Hade to put 3 between the sides.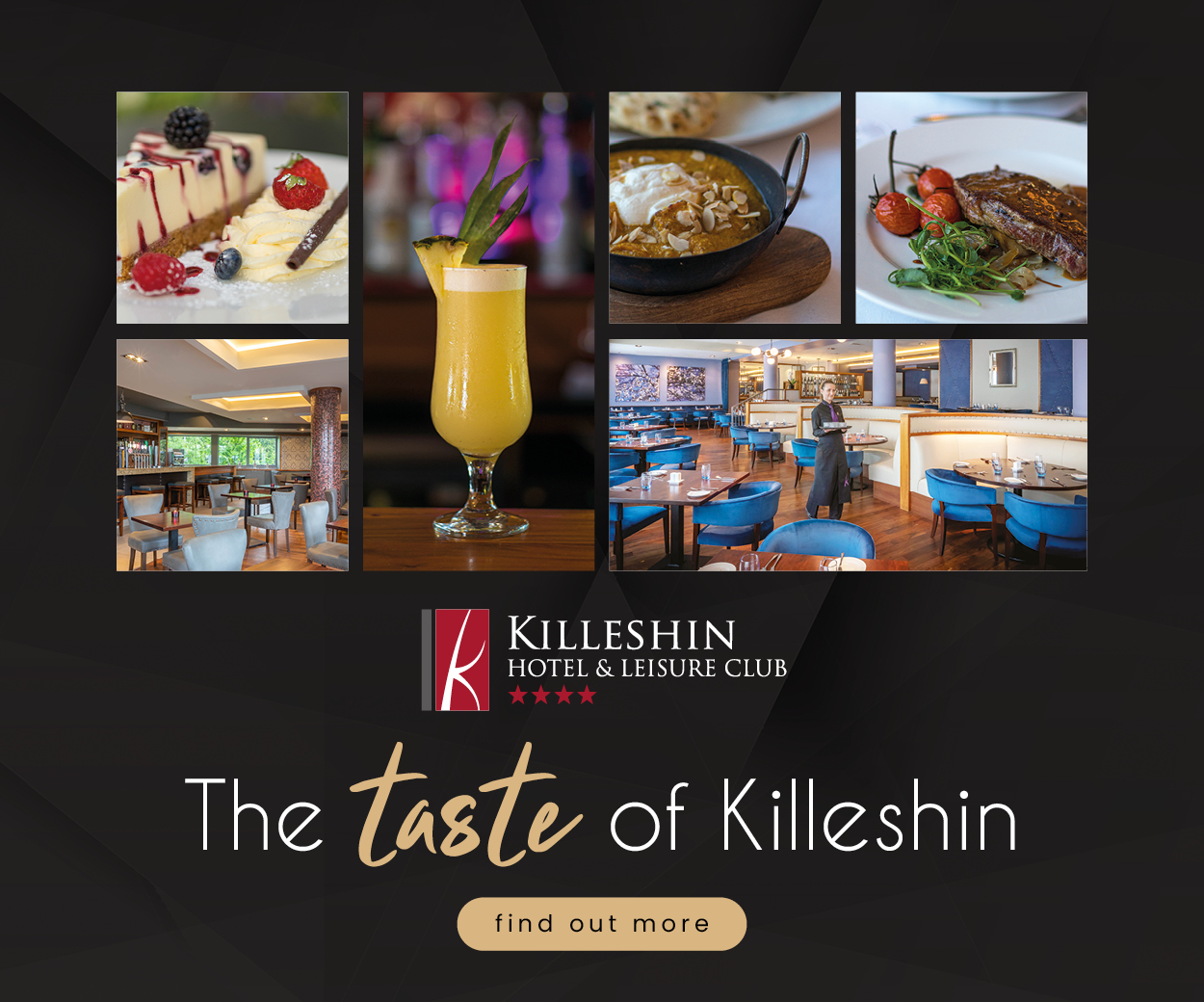 Moutmellick's Shane Conran followed up with another goal while a Ratheniska point came from Matthew Cunningham. Oisín Hade had the last say for Mountmellick to see his side over the line.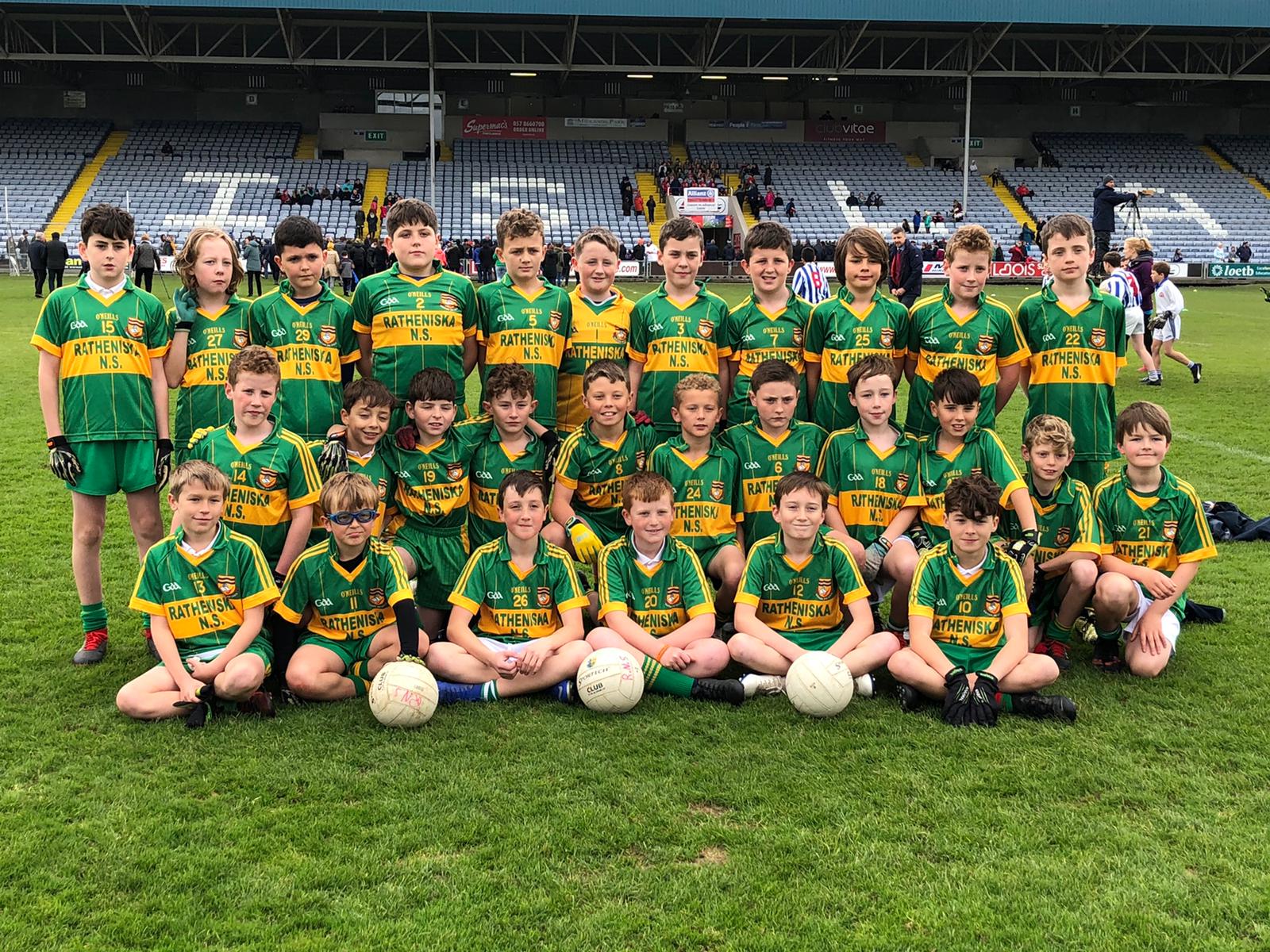 SCORERS – Mountmellick: Eoghan Nelson; 0-2, Oisin Hade; 1-2 Shane Conran; 1-1, Eoin Coss; 1-0, Oisin Dunne; 0-1 Ratheneska: Matthew Cunningham;0-5, Daniel Downey; 1-0, Barry Connolly; 0-2 Declan Fingleton; 0-1
Mountmellick: Ryan Lee, Conal Thomas, Eoin Coss, Paul Conroy, Oisin Dunne, Oisín Hade, Max Coss, Shane Conran, Eoghan Nelson, Jack Mahon, Riley Comerford, Eamon Dowling, Adam Wall
Ratheneska: Ross Brennan, Dinny Troy, Conor Dermody, Liam Dermody, Matthew Cunningham, Daniel Downey, Declan Fingleton, Barry Connolly, Tom Fingleton, Matthew Roche Duff, Cillian Dunne, Evan Bracken, Josh Kidd, Jack Dermody, Joe Cahill, Aaron McCormack, Patrick Dunne, Conor Dunne, Alex Sheehan, Adam Szwaglis, Reuben Plunkett, Daniel Murrell, Paul Byrne, Harry O'Neill, Aaron Fitzpatrick, Isaac Kenny, Ross Dunne, Gunes Bingol
SEE ALSO – The fixtures for Cumann na mBunscol Football finals 2019 have been announced