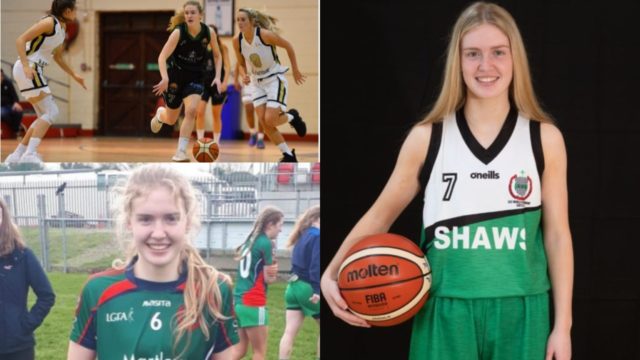 Brought to you in association with Joe Mallon Motors, Portlaoise
Portlaoise footballer, camógie player and Portlaoise Panthers basketballer, Ciara Byrne, is this weeks addition to our 'Women in Sport' segment – and with an evidently busy schedule, we're lucky to have caught up with her!
Ciara is a natural when it comes to being on the court or on the pitch and between herself and her sister Amy, they are huge assests to their teams.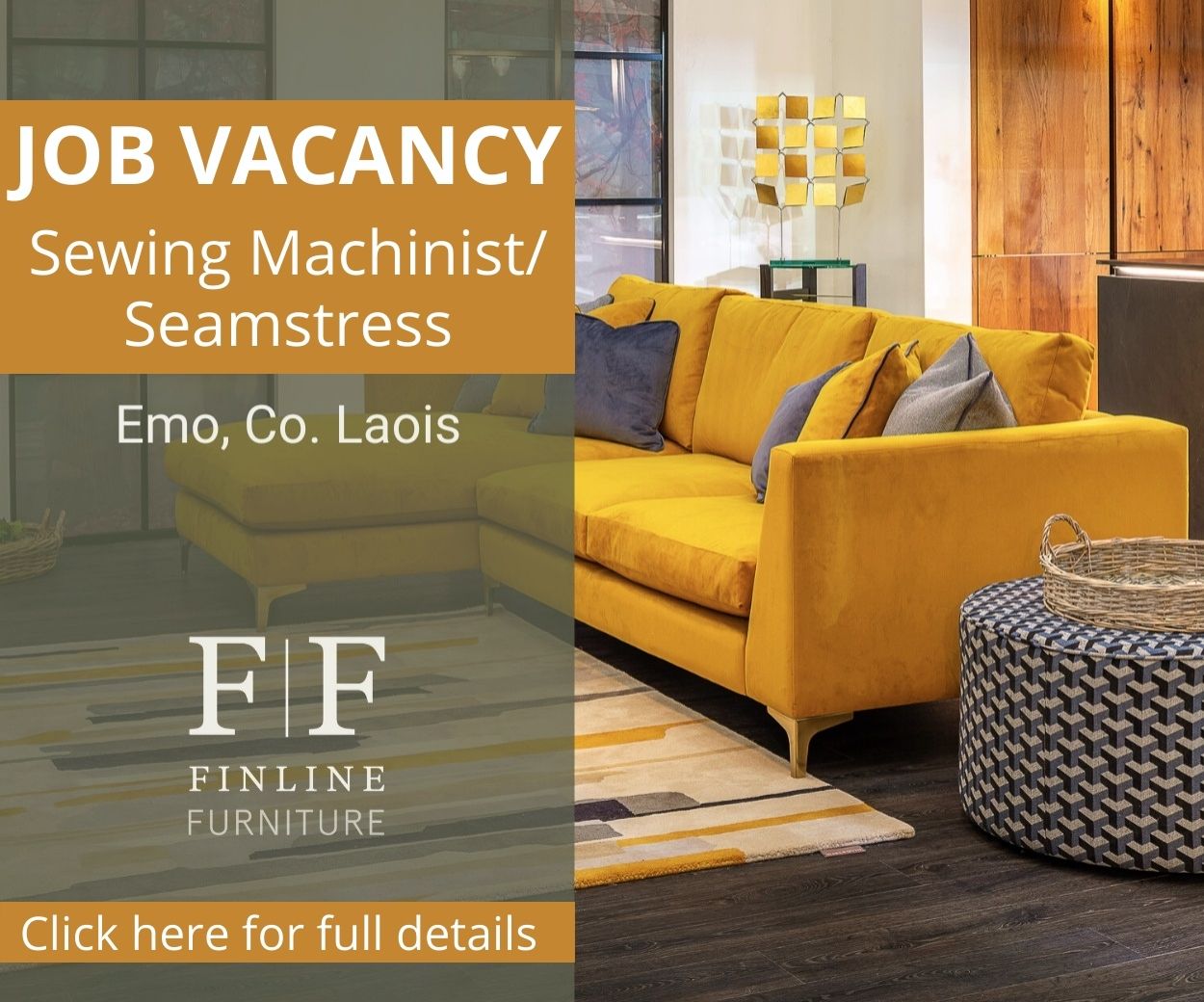 She is a jack of all trades but we focused on her basketball career with Scoil Chríost Rí and Portlaoise Panthers for today.
Ciara has played club football, camogie and basketball from U-8 to now and has played with Laois football at U12, U14 and U16.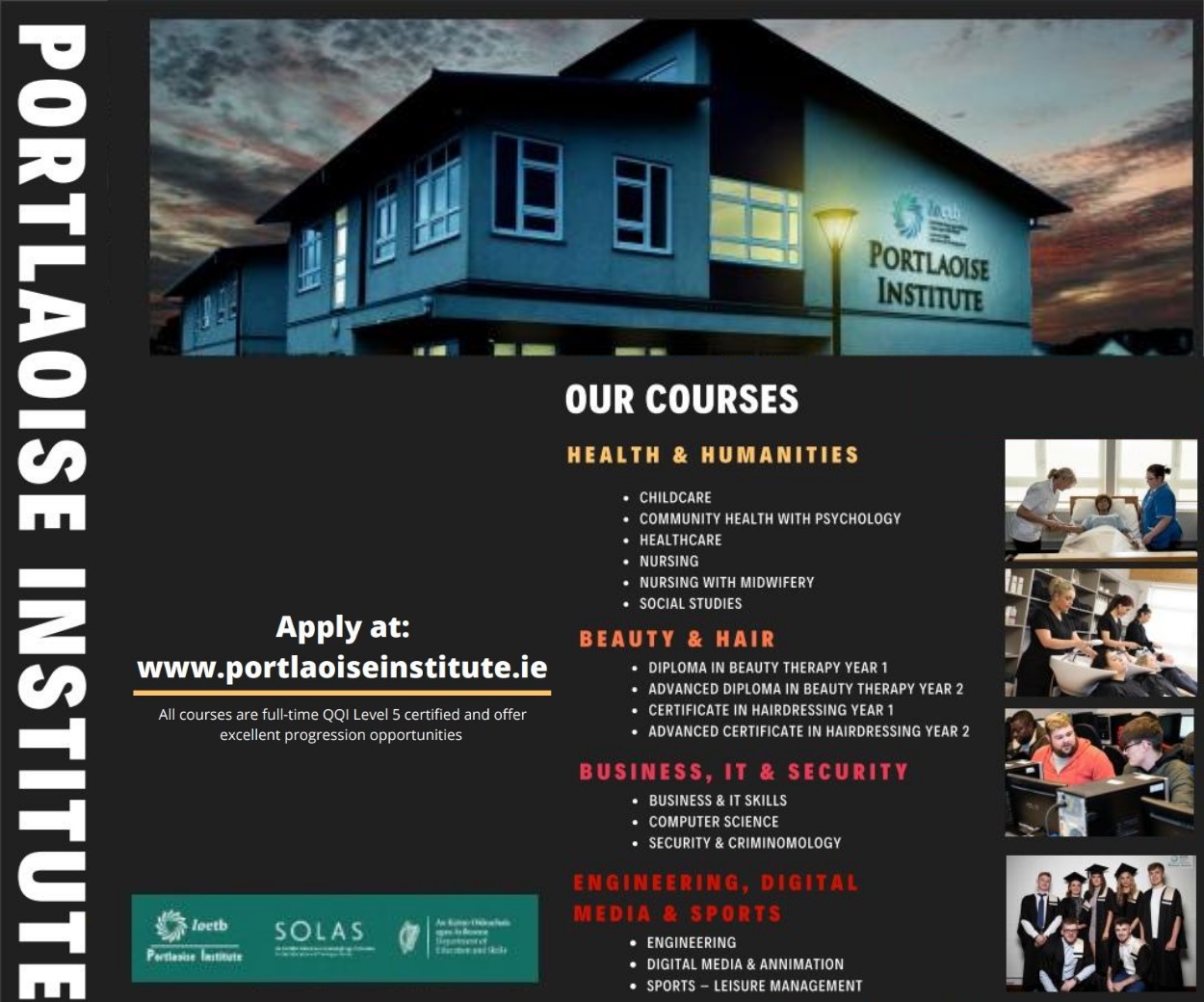 Aside from this, she has played all three disciplines in school in all age groups from first year to senior and was part of the was part of Ireland's national U16 squad that competed in the European championships in 2018 and Ireland U18 squad.
Ciara has also swam competitively and competed in the Ireland Triathlon series – wow.
As you can imagine, the silverware cabinet is full to the brim.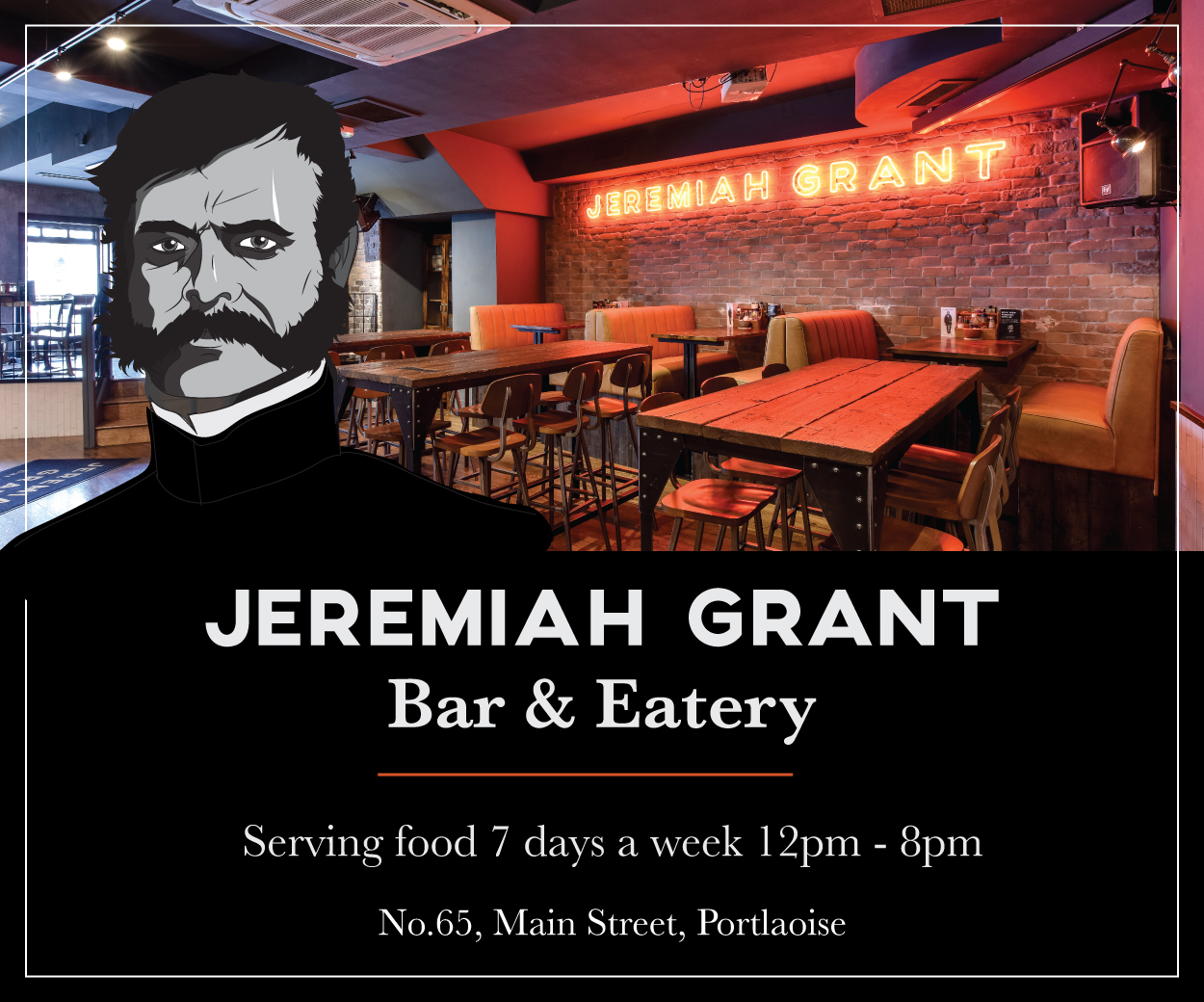 Her accolades include:
Football
U-12 'A' County Champions (2013, 2014)
U-14 'A' County Champions (2015, 2016)
U14 Feile County champions (2015, 2016)
U-16 'A' County Champions (2017, 2018)
Minor champions (2017 and 2019)
Scoil Chríost Rí Leinster and All-Ireland Football medals
Camogie
U-12 (2014) county champions
U-14 (2016) county champions
U-16 (2018) county champions
Basketball
Midland league winners U-12(2013, 2014), U-14(2015,2016),
U-16(2017,2018), U-18 (2019) and Senior (2019)
Scoil Chríost Rí Regional and All-Ireland Medals in 1st year (2015), U-14 (2015), U-15(2016,2017), U-16 Cup (2017), U-16 League and Cup (2018).
And there is no doubt there are plenty more on the way..
---
Who did you look up to growing up? 
Pat Critchley is the first person to spring to mind. He is an inspirational man. His dedication and commitment to developing sport especially amongst young women is second to none.
I have always admired Maeve Phelan and Claire Melia's achievements in basketball. They paved the way for others to break onto the Irish Basketball teams and helped put Midlands Basketball on the map.
What made you want to get into basketball?
My Dad is an avid sportsperson and for as long as I can remember he has encouraged my sisters and I to play. He was my first coach in football and camogie and he has encouraged us to get involved in all sports. Both my Mam and Dad played basketball growing up.
What is your earliest memory of playing?
Community games U-9 mixed team. It was our first competitive game – my sister Amy, myself, Ciara Conroy, Eoin Delaney, Jack Byrne, Colm Byrne and Niall Carey.
I think we trained once in our back yard. It was so funny, I laugh now even thinking about it.
Proudest achievement?
You can't get much better than representing your country in sport. I have had the honor of playing for Ireland twice in the European championships at U-16 in Montenegro and U-18 in Macedonia.
But Representing Ireland and my School in the ISF World Schools Championships in Crete in 2019 was particularly special as it was with my school friends and coach Pat Critchley.
Most memorable game to date?
Winning the U-16 Community games final against Castle Island 2017. I have been competing in community games basketball since U-9. We won silver the previous year but to finish in our last year with a gold medal was fantastic.
Do you find it hard to balance other sports?
Yes, it is extremely difficult to balance football, camogie and basketball. All coaches expect 100% commitment and unfortunately this forces you down the road of choosing and ultimately giving up other sports.
What is the importance of sport for you?
Sport is part of who I am. My whole week revolves around training and matches, where do I have to be and who can bring me!
There are four of us so we are often all going different directions and that's where Mam and Dad come in … to figure it out. I am very lucky that I have a great bunch of friends that I made through sport and we all play together.
I wouldn't be who I am today without those friendships and sport.
Have you had to make any big decisions or sacrifices to help your sporting career?
I had to choose between playing an U16 Football All Ireland Final with Laois and playing in the U-16 European Basketball Championships with the Irish Basketball team in Montenegro.
It broke my heart and I am still sad to this day about missing the football match.
Also, the level of commitment it takes to play National League with Portlaoise Panthers and training with the U-18 Irish development programme means that sometimes I miss out on going out and socialising with my friends.
If you could change one thing about basketball what would it be?
At present all National underage basketball teams are self-funded. This puts enormous pressure on players and their families and can also prevent players from applying for National squads.
I would love to see the programmes completely funded to give us the best chance of competing on the International stage with our best players.
Any advice for young girls thinking of starting out playing?
I would absolutely encourage all young girls to get involved in sport. Hanging out with a group of girls your own age, laughing, joking, competing, looking out for each other and essentially building friendships for life. What could be better!!
What would you say to a girl thinking of dropping out of her sport?
I would encourage all girls to keep involved in sport, if you are unhappy talk to your coach or Child liaison officer and if competitive sport really isn't for you there are many different ways of being involved for example coaching or refereeing.
What motivates you to stay playing?
I love it. The competition, training, games, pressure, intensity, physicality and most importantly the friendships I have made. I can't imagine my world without it.
What do you see for the future of basketball?
I feel the 20×20 campaign is making a real difference. Basketball Ireland and Portlaoise Panthers Club have really embraced the campaign. The coverage on social media is improving every day.
Many National league and Super league games are streamed through Facebook and this is brilliant but nothing beats
playing in front of a home crowd and I would love to see St Mary's Hall full for home games #cantseecantbe.
If you could describe yourself in three words, what would they be?
Driven, dedicated, and hard-working
SEE ALSO – Women in Sport: Portlaoise Hockey captain April Kent