Laois farmers are out in force today as part of a major IFA protest outside Aldi's beef distribution centre in Naas.
Farmers are protesting over the price they are receiving for beef and Laois IFA chairman Francis Gorman described the situation as at 'boiling point'.
According to IFA chairman Joe Healy, farmers have taken this action, which will see them blockade the plant until 7pm tonight, after they received no offer from Meat Industry Ireland during a Beef Taskforce meeting held earlier this week.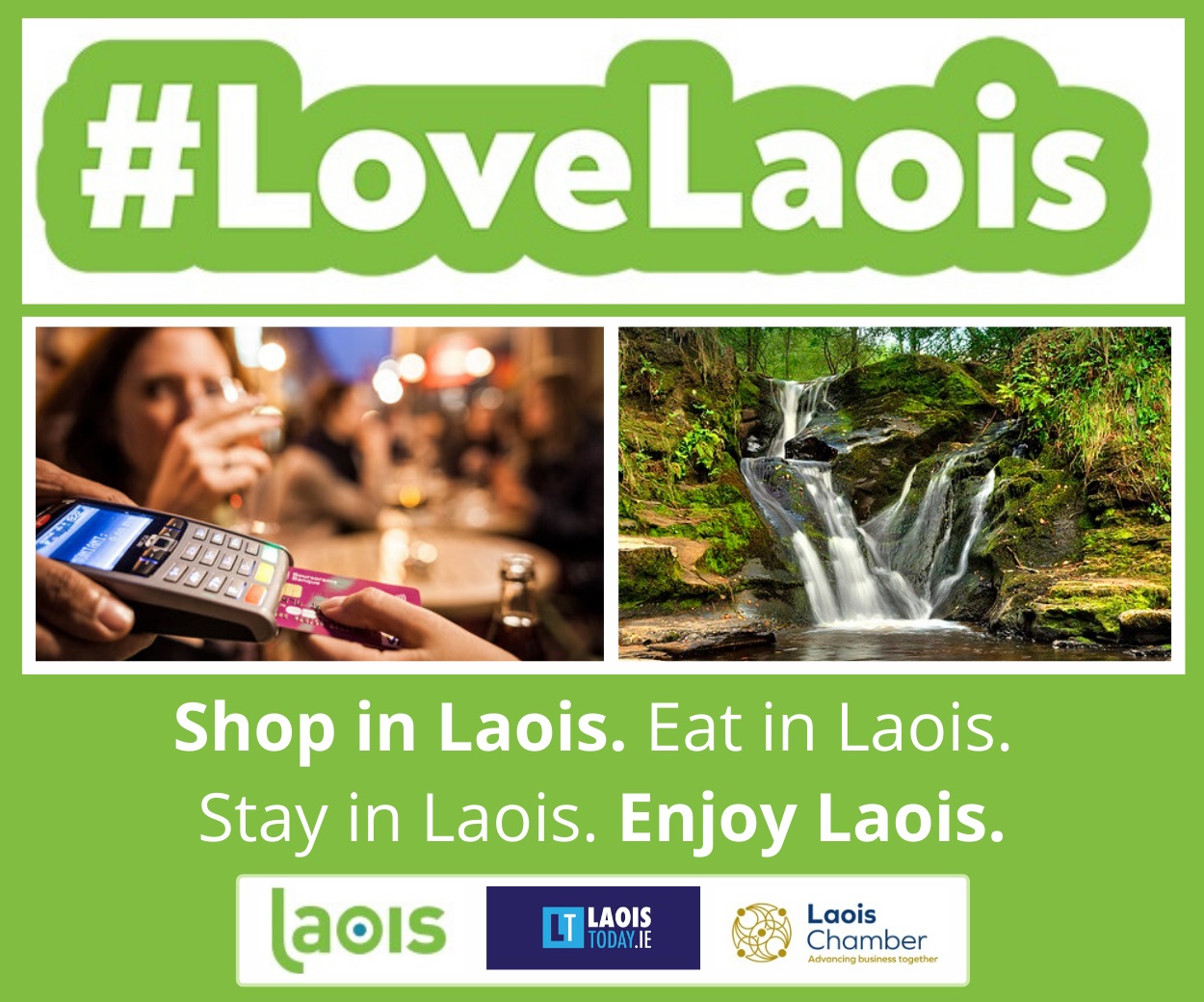 He said there is a widening gap between the price beef farmers are being paid in Ireland the rest of the EU.
"The beef price index showed a massive gap of 45 cent between Ireland and the UK. A second index out this week showed that gap had widened to 50 cent a kilo to what Irish farmers are getting and what UK farmers are getting," said Mr Healy.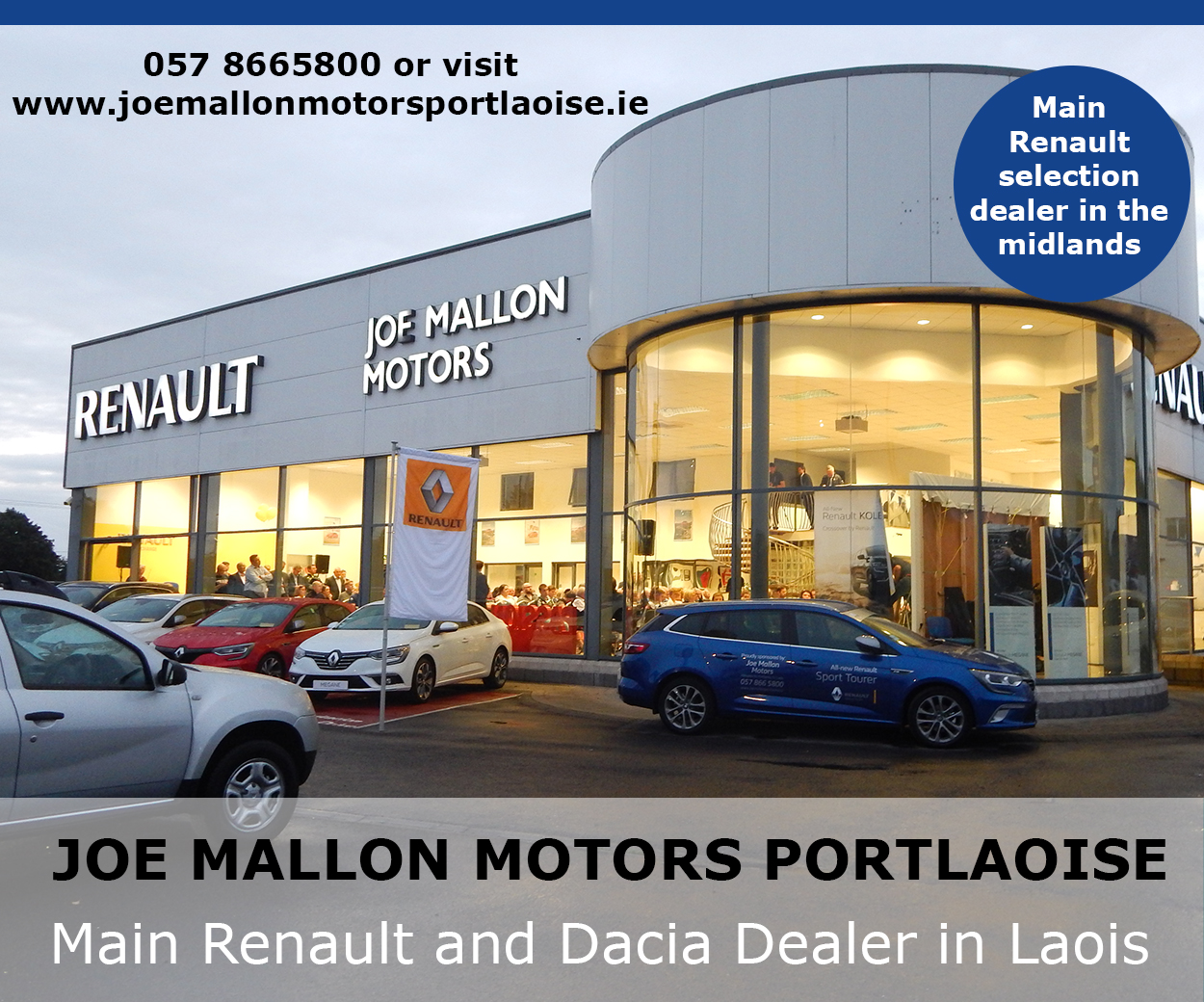 He said the IFA is calling on retailers to go straight back to processors and tell them that they need a price increase for farmers.
This was a call echoed by Laois IFA chairman Francis Gorman who said: "We're all extremely frustrated and that is why there are over 50 of us going to be here throughout the day.
"The price-gap between ourselves and the EU is 20 cent and the UK is up to as much as 50 cent.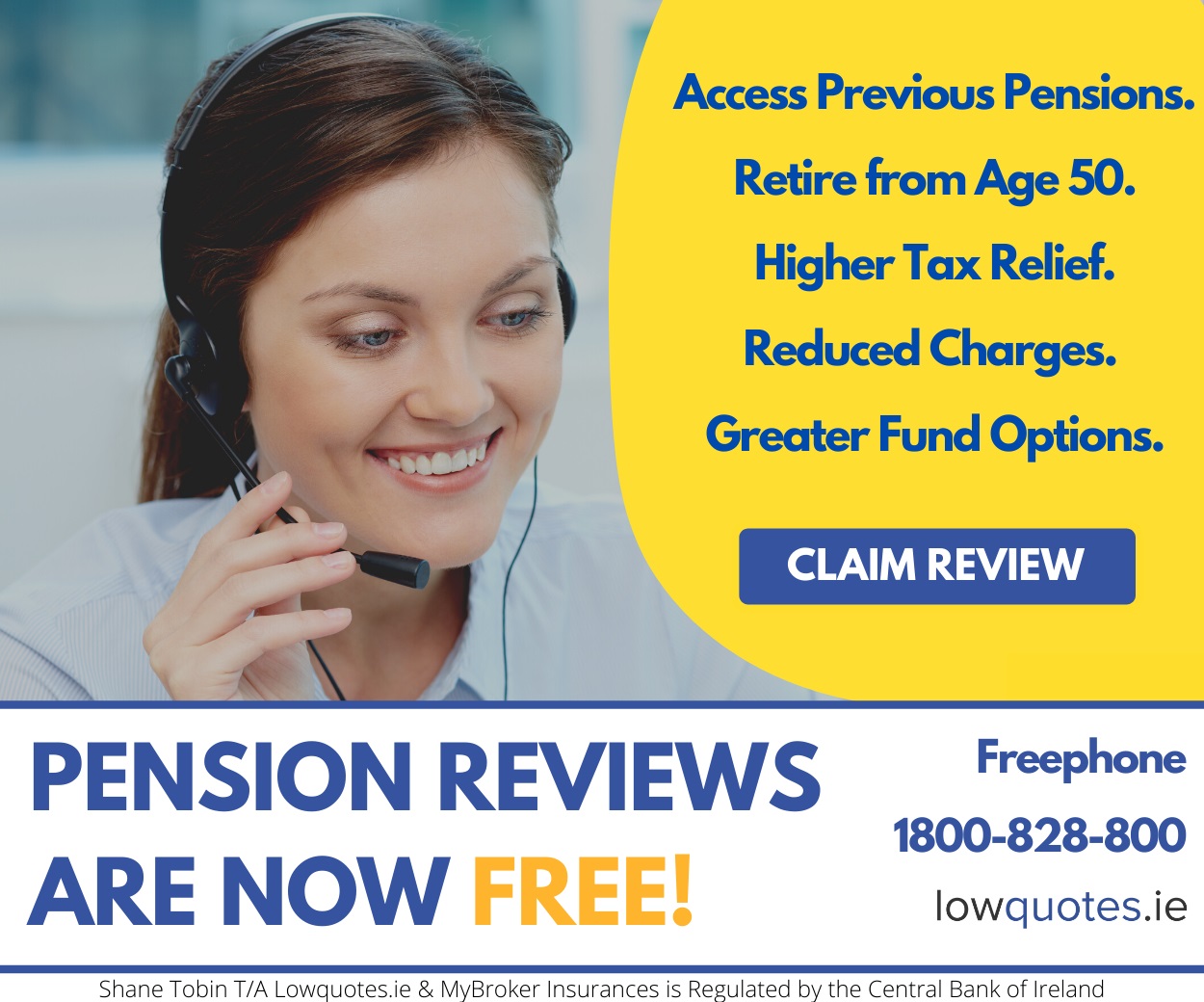 "That means you could be down as much as €200 on a very good animal and that just isn't fair.
"The value of Sterling has increased recently but this has not been passed on to farmers by the retailers and processors who keep driving price down.
"We are calling on an immediate change and if we don't get it we will be blockading somewhere else very soon."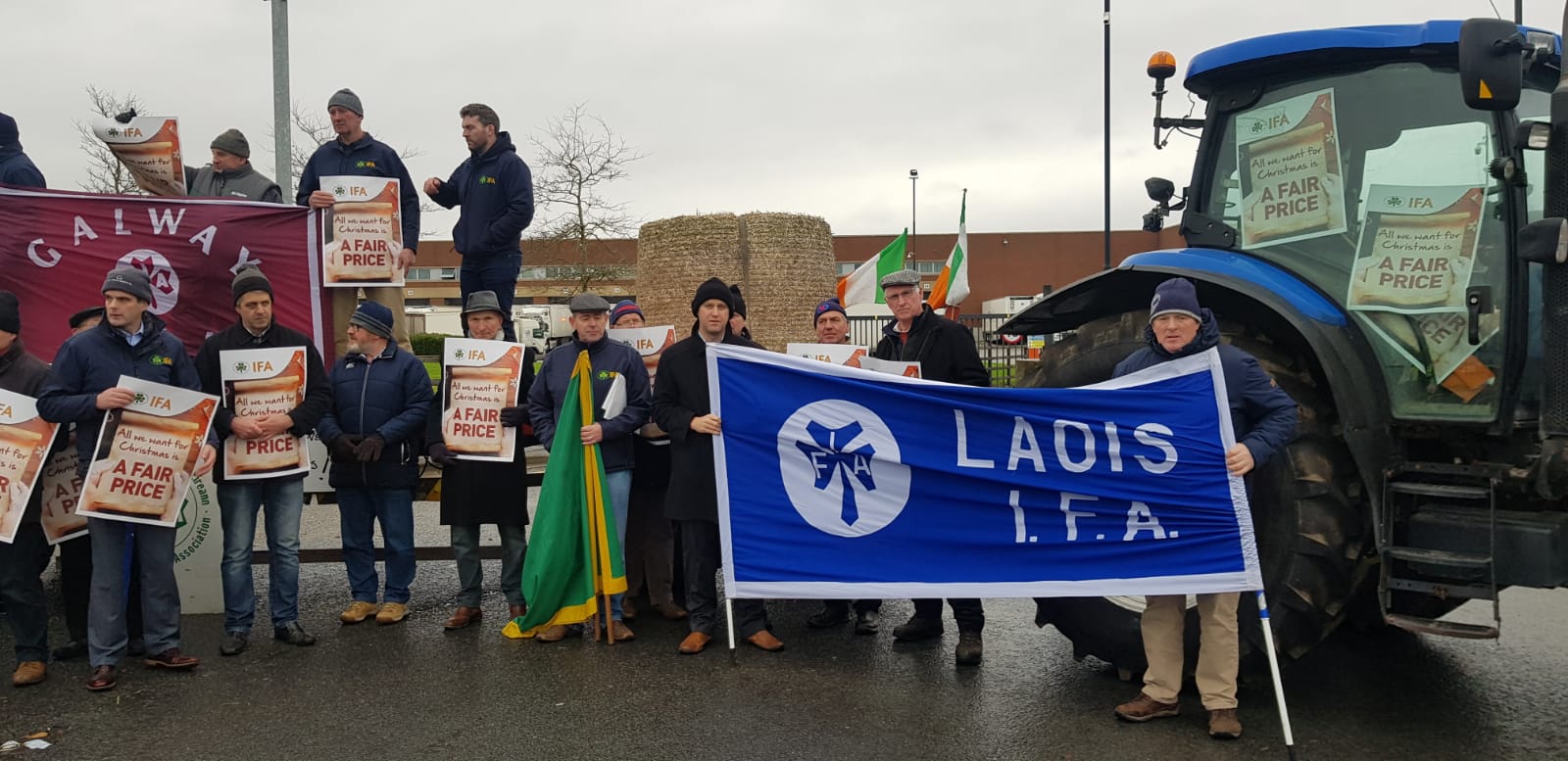 In a statement, Aldi said it was "extremely disappointed" by the IFA's action.
It said: "Aldi is extremely disappointed by today's IFA protest at its Naas Regional Distribution Centre. We welcomed the resumption of the Beef Taskforce this week and have engaged positively with farmer representative organisations on the beef issue over recent months.
"Aldi has a policy of open communications with all of its stakeholders, including the IFA. To be very clear, Aldi received no request for engagement on this issue from any member of the IFA leadership, no communication about specific concerns about the mechanics of the beef market, including age specification, and no warning of any grievance the IFA had before this morning.
"Aldi is fully committed to co-operating with the Beef Taskforce and met with one of the representative groups, the Beef Plan Movement (BPM), as recently as last week to further update our position.
"As part of our preparations for the Taskforce, we have initiated research on a wide range of beef products to determine a number of issues.
"Our work also includes a complete review of procedures and processes with our suppliers to ensure we are meeting all customer and market requirements.
"Aldi is a proud supporter of Irish beef and all of our fresh meat, including our beef is 100% Irish and Bord Bia Assured. This is a cornerstone of our commitment to our customer.
"We remain committed to reporting back through the Taskforce and playing a fulsome role in the process. Any action outside of this process is short-sighted and not constructive.
"All of our stores are open and unaffected."
SEE ALSO – County champions Portlaoise on the hunt for a new manager as Rigney departs
SEE ALSO – Books, hats and jerseys – LaoisToday store is now open!