Ambitious plans and high hopes for a new modern, purpose-built, state-of-the-art indoor sports facility for Laois have come unstuck.
Local public representatives in Portlaoise did not seek to hide their disappointment and dismay as it emerged that officials at County Hall have yet to even make a formal application for funding to advance plans for a new sports venue.
The councillors said they were livid over the fiasco, where they had been led to believe that the project was being progressed after consultants were engaged, consultations conducted, reports finalised concluding a significant need and demand and that's where it all ground to a halt.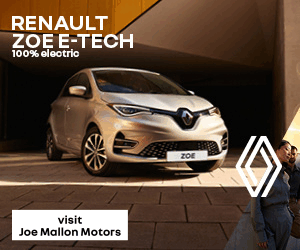 To the astonishment of the politicians who were under the mistaken impression that the project was being advanced,no application for any funding was ever applied for by the local authority.
The councillors from the Portlaoise Municipal District have now called for a special meeting with the local authority CEO, Mr John Mulholland and the Director of Services with responsibility for this issue to see what can be done to salvage the situation and get the project back on track.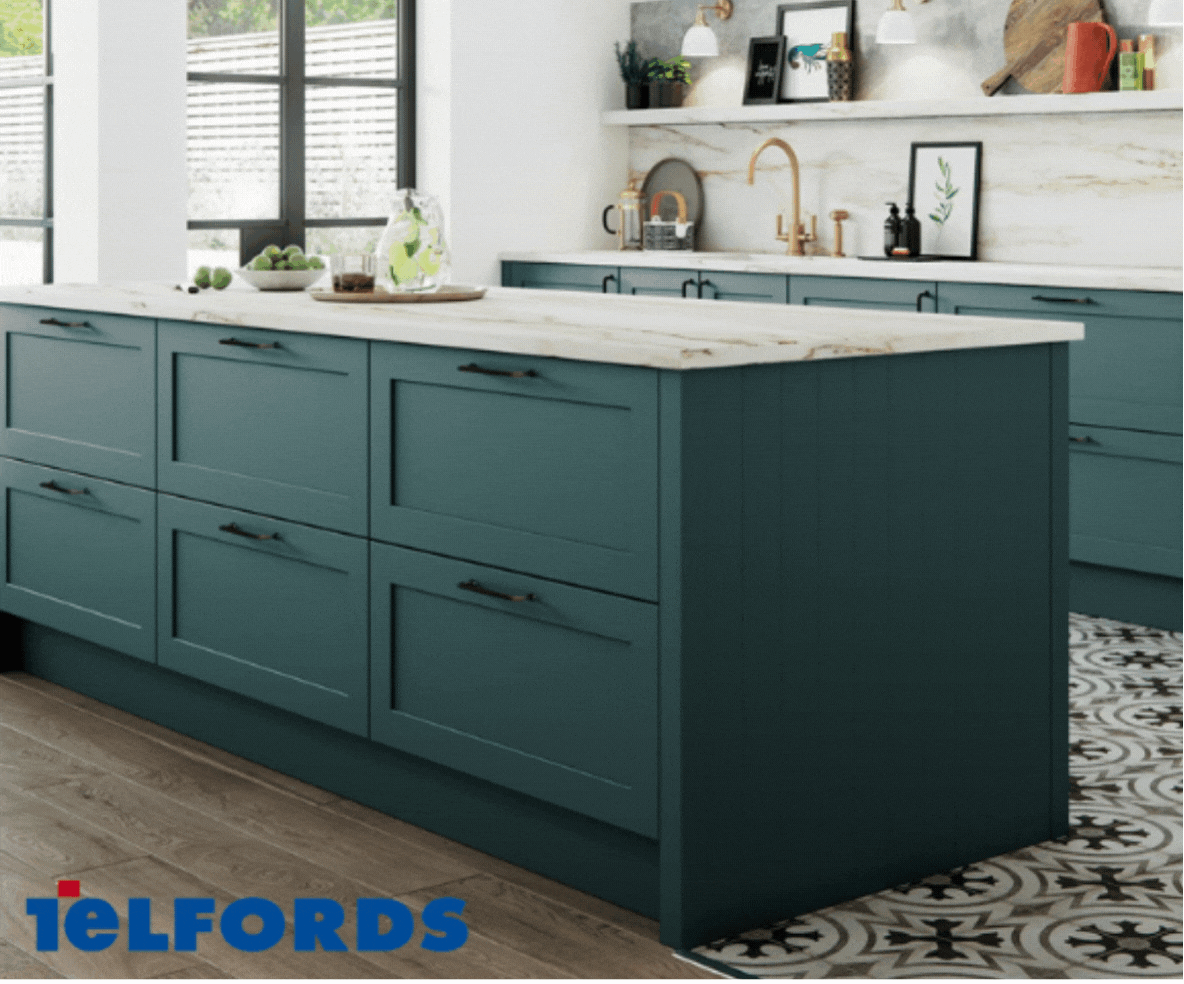 In a double-whammy for the local clubs it was also disclosed at the meeting that €68k in funding had to be handed back as it couldn't be used and that the Panthers Basketball Club is forking out over €40k per annum to rent sports halls.
"This beggar's belief," exclaimed Cllr Caroline Dwane-Stanley. "After getting everyone's hopes up, all the meetings and engagement and yet a simple application for funding was never even made, it's unbelievable.
"It would be like expecting to win the Lottery and not even going out and buying a ticket," she charged, clearly perplexed by the whole affair. "I have only found out by accident that an application for funding for a new sports centre was never made. We have been completely misled," she contended.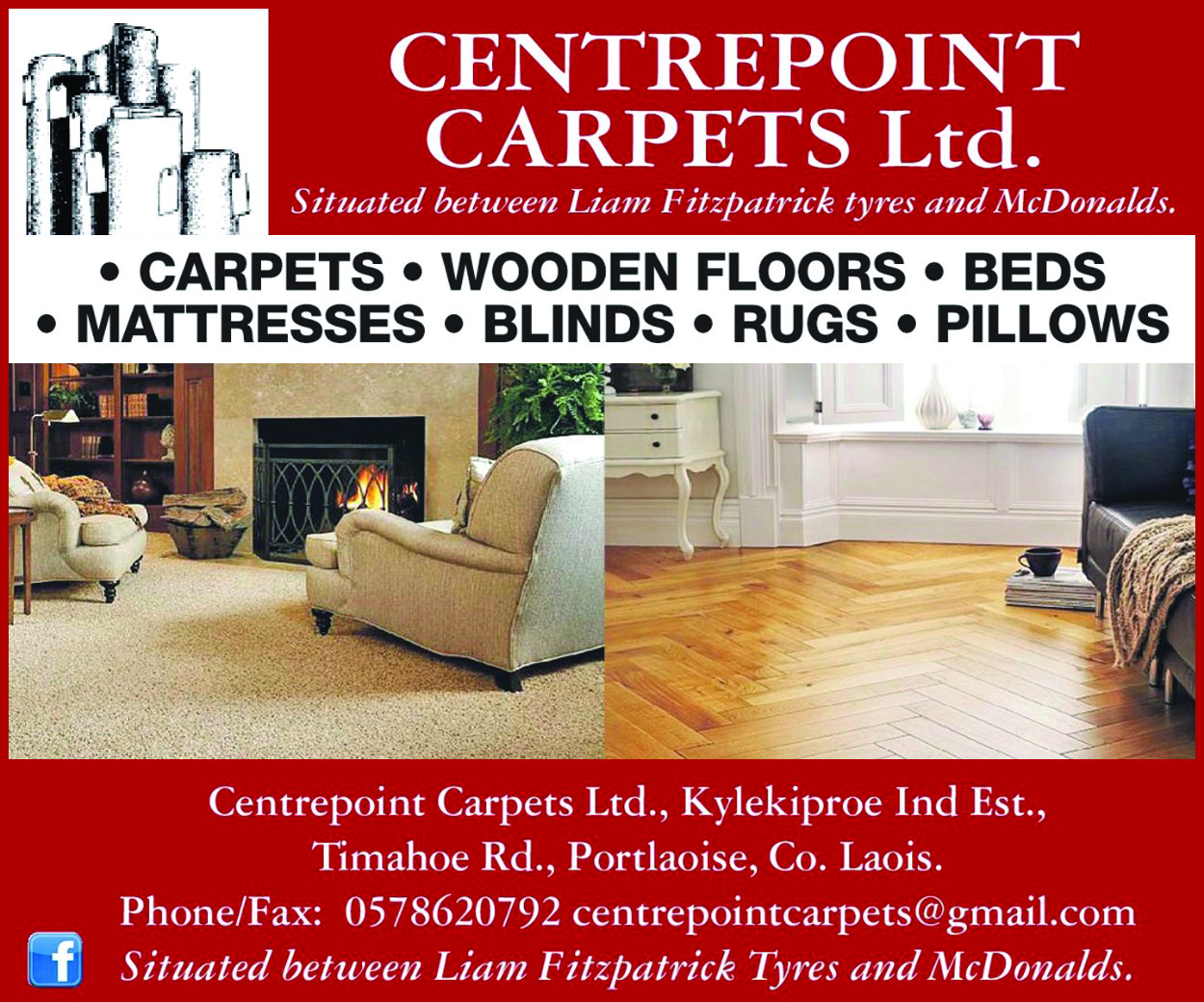 Cllrs Catherrine Fitzgerald and Willie Aird also expressed their astonishment and disappointment at the lack of progress on the project. They supported the call for a meeting with the Council's top officials on the matter.
The official reply to Cllr Dwane when she asked for an update and progress report on the application to secure funding for the sports hall in Portlaoise read: "In April 2019 Laois County Council completed a Needs Analysis Study on the development of a Portlaoise indoor sports hall facility. The study clearly outlined a local and regional need for such a facility. A suitable site and funding stream will need to be identified in order to progress this project."
Cllr Dwane-Stanley said she was livid with the response. "We went so far as to hire consultants and I know for a fact that they identified 8 potential sites in their report but I have only found out by accident that an application for funding has not been made. We have been completely misled.
"That no application for funds was made is a scandal, I want to know what happened and how we can get this back on track, what's happened is outrageous. I am appalled at how we were misled," she said not mincing her words.
To make matters worse, €68,000 which had been allocated for refurbishment works at St Mary's Hall in Portlaoise could not be drawn down as they were unable to source the necessary matching funding, the meeting was told.
While the proposed new indoor sports facility would be available to all clubs and community groups the meeting heard that by far the biggest losers are the Panthers Basketball Club.
They have 450 members, dozens of coaches including two from America, they line-out 36 teams many of them reaching national finals and taking top honours and have provided 8 international players in recent times as their reputation and credibility is recognised countrywide. They regularly host teams from basketball strongholds like Cork, Dublin, Belfast and Galway and the reputation of the Portlaoise teams is right up there with any of them.
Yet the Portlaoise municipal district council meeting this week was told that they are playing and training in less than satisfactory facilities, have to rent and hire multiple venues at the cost of over €40,000 annually.
"They are having to run around from Billy to Jack renting halls, this is outrageous. We were able to prioritise a new library and a new courthouse and rightly so, but we should also have prioritised this most important facility for the children of the town and to invest in their future. What's happened here is not acceptable," Cllr Dwane asserted.
Cllr Catherine Fitzgerald wholeheartedly supported Cllr Dwane's requests, expressing her own disappointment at the current state of affairs.
"This facility is necessary, it's badly needed as this town has a tremendous tradition and reputation when it comes to basketball. The Panthers Club are paying €40,000 or more on rent for halls a year. This sport is very important and popular with the young people and a new sports centre would benefit the whole town as a reginal centre and a major attraction. We will have to go back to the drawing board on this and engage properly with the stakeholders," she insisted.
Cllr Willie Aird outlined that the Panthers made a fantastic contribution to the town and he commended Portlaoise College Principal, Mr Noel Daly for giving them access to the College facilities on an interim basis. Cllr Aird said it was a terrible pity that the same arrangement could not be arrived at for the use of the schools' facilities at Scoil Chríost Rí and the CBS on the Borris Road after 4pm in the day. There was always such access in the past but he decried that the new management structures did not facilitate the after-hours use of the school facilities.
Chairman, Cllr John Joe Fennelly said they would arrange the required meeting with the officials to address the issues raised.
See Also: Portlaoise Panthers two-from-two in National League Campaign
See Also: Check out all the goodies at the Laois Today store